If you're looking for a way to make your pictures look more authentic and unusual and you're tired of those pop effects that the photo editors provide nowadays, then you will find HDR Portrait a nice option for that. This is something truly curious in the photo editing world.
You may also like: 13 Best Eye Exercise Apps (Android & iOS)
This app works on all iOS devices. One of the main advantages of HDR portrait is the simplicity of usage of this app – all the main options are presented at the bottom of the screen as you're editing a photo. The editing possibilities are quite wide here.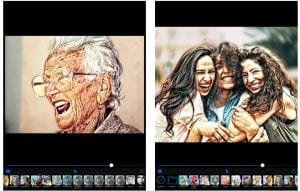 What is more, HDR Portrait includes a function of face recognition, so you can always separate face from the background to adjust the editing process.
Use an extensive palette of effects, opt for the most appropriate one, and apply it to your portraits. AlphaPlugins HDR Portrait offers a wide range of background effects, various blurs types, and shapes facilities. Make your pictures as impressive and appealing as you can!
Another curious feature of this app is it can make the photo correction of a picture, automatically detecting the light position on it. If your device does not support the dual cameras system or TrueDepth sensors – AlphaPlugins HDR Portrait will take care of it.
Plus, the app works with absolutely all versions of iOS – including the oldest ones. The application contains the own neural network to ensure ideal portrait photography. Along with layering HDR effects, you will be able to choose filters,  that will bring more personality to your picture.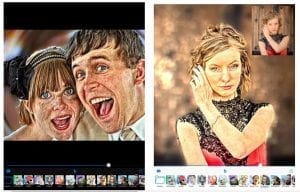 But if you want to make adjustments to your pictures on your own, then it is better to buy an extended version. The extended version enables you to regulate brightness, warmth, contrast, saturation, curves, highlights, and shadows settings.
You may also like: 11 Best Packing List Apps for Android & iOS
So, taking everything into consideration, we can definitely recommend the HDR Portrait app as a nice software for photo editing. It might be not the kind of photo editor that you're used to seeing nowadays, but it for sure can help you to get completely unique pictures as a result.