There is no doubt that 3D photo is the very type of content that catches the eye for sure. And it is not necessary to own cutting-edge devices to create such an image. Installing a simple tool is one of the most suitable options in this case. 
Here is the list of the best apps to make 3D photos. They are available on the App Store, Google Play, or both platforms at once. Both Android and iOS tools will be so efficient in turning any photo into a 3-dimensional one.
1. VIMAGE 3D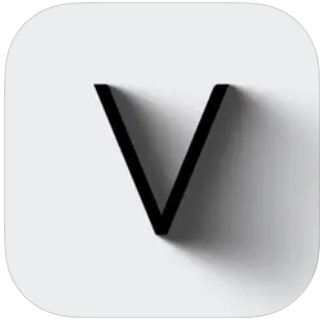 The tool we are going to review first is called VIMAGE 3D. Regardless of the mobile operating system of your gadget, the app will become your assistant in creating a 3D photo.
Due to the app's built-in camera, you will be able to take awesome 3D photos and even 3D selfies. At the same time, the tool is also capable of converting any 2D photo from your gallery to a 3D one. Due to the app's AI, the result will admire you for sure. That sounds cool.
In addition, here you will have numerous photo effects at your fingertips. So if you need a 3D photo app that includes filters, this very tool suits you best.
Talking about the formats available, the 3D photo can be saved on your device as an image, GIF, or mp4 file. At the same time, sharing them directly from the app will be possible as well.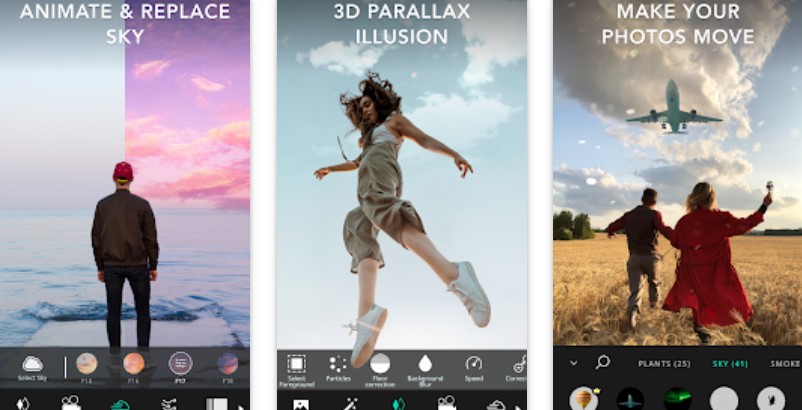 2. Loopsie – 3D Photo Dazz Cam & Pixeloop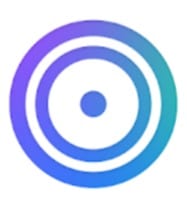 Are you interested in the 3D photo app with a cinematography effect? If your answer is affirmative, here is the tool called Loopsie.
In this case, the photo itself will be still, but the area you choose will play in the loop. It will look like the scene in a photo is in front of your eyes.
To create such content, you will need to record a shot video keeping your phone moveless. Then the app will stabilize it even more removing shaking hands effects. After that, you will be asked to choose the area you want to be animated. In a moment, you will be able to see the results. We are sure that you will like the app's editing. As a result, instead of the simple 3D photo, you will have an awesome moving cinematography image with a 3D effect.
All the created 3D moving photos will be saved as a short video in HD resolution. Before that, you will be able to choose the ratio among the most popular ones.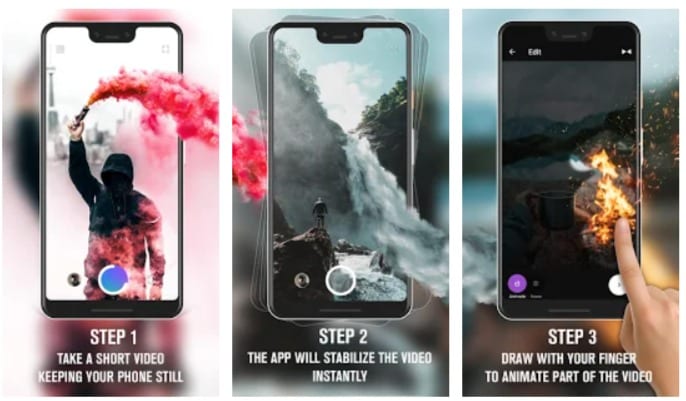 If the cinematography effect mentioned above arouses your interest, here is the full list of the tools with these features.
3. 3DSteroid Pro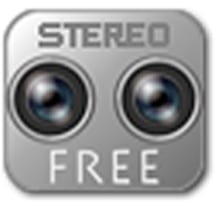 Here is the next cool app for you. Though the 3DSteroid Pro tool is comparatively new, it has already become popular among users from all over the world.
The reason for its popularity is a nice selection of photo effects. After applying them to your image, it will look like it is a 3-dimensional one. The filters are compatible with both front and back camera photos.
Also, if you want to have your photo edited, the app will suit you as well. The thing is that it includes some simple tools for quick rotating, resizing, cropping, etc.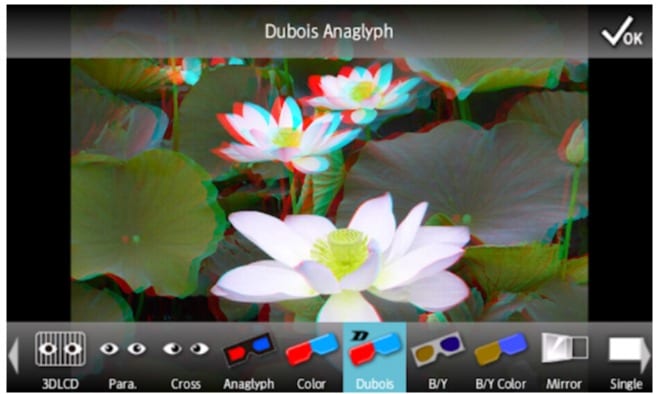 4. Panorama 360 Camera: Virtual Tours: 360 Photos
Here is the tool available only on Google Play. Its name is Panorama 360 Camera. What are its advantages?
This very tool will help you to create exciting 3D photos using a built-in camera only. The key to its success is the capability of creating 360-degree quality panoramas and even virtual tours. Due to the app's unique system, it will look as if the image surrounds you.
All the photos created here can be viewed as flat or 3D images. By the way, the quality of them will be so great. Moreover, each photo will be completed by geotags automatically (if you are interested in this feature).
After you create a photo with this nice tool, you will be offered to save it on your device, share it instantly on social media or messenger (including Instagram, Whatsapp, Facebook, Twitter, email) or upload it directly into Teliportme.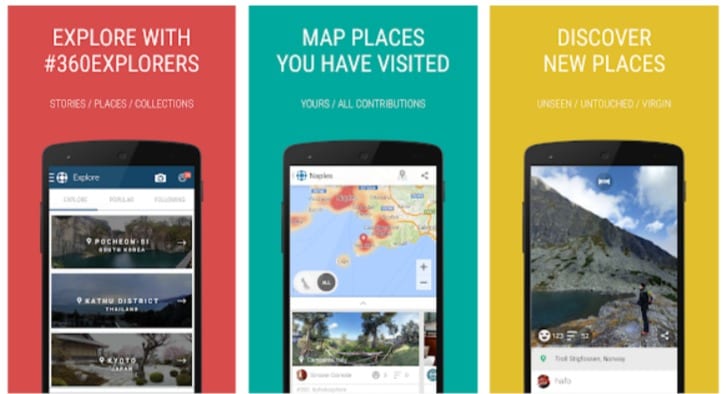 5. Parallax: 3D Photo Edito‪r‬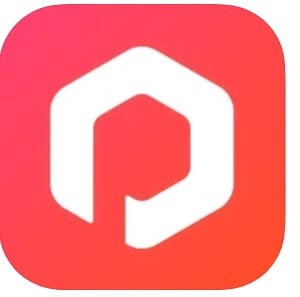 Talking about the tools from the App Store, here is the first that we recommend. With Parallax, all the photos you share will be so catchy.
First of all, the tool will be so powerful in transforming photos from 2D into 3D. You will need just to upload a photo from your gallery and make it 3-dimensional within seconds by enabling a 3D effect. After that, it will be up to you to choose the direction of the 3D effect (whether it will be horizontal, vertical, or diagonal). Also, you can blur the background to make the 3D effect more noticeable. Apart from this, increasing or decreasing the amplitude of motion will be possible here as well.
Secondly, the tool will allow you to take 3D photos at once, using the in-app camera only. You will be provided with 4 capture modes (Short, Classic, Smooth, and Manual). The details are in the app, but trust us that each of them is worth being tried. Also, the app comes with cool ideas and tips to make your photo look even more trendy. After that, you will be suggested to adjust several parameters (like speed, grain amount, etc.), apply some filters, and that's it. It will remain to share your masterpiece on social media with your friends and family members.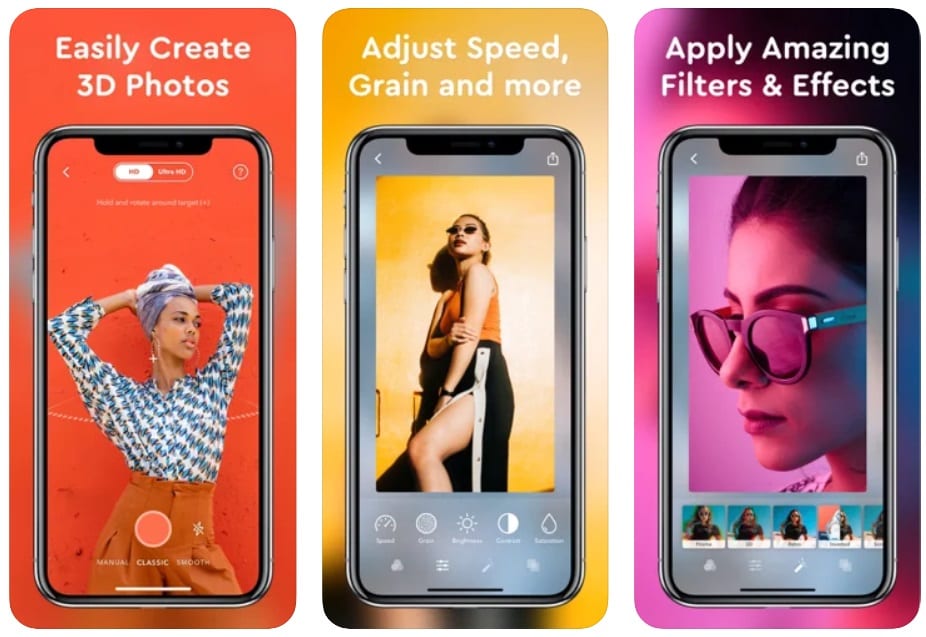 6. Camarada: 3D Camera, 3D Video, 3D Selfie, 3D Photo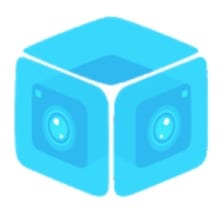 Are you in search of the simplest tool to create 3D photos? If you are, here is the application for Android.
In this case, the app will turn any photo from your gallery into a 3-dimensional one. It will be done by applying pre-loaded 3D effects on an image. There are two modes in Camarada available for the users.
The first mode requires capturing an image by panning a phone from left to right. After that, a photo will be transformed into a 3D GIF (wigglegram) or hologram ("tilt card"). The effect will be perfectly observed with Cardboard VR viewers or red-cyan 3D glasses. Also, it will be compatible with 3D TV sets as well.
The second mode will let you create amazing 3D videos without having any special equipment. However, keep in mind that in this case, you will need to use two gadgets. The app will sync both phones to create marvelous 3-dimensional video content. After that, you can use any Cardboard VR viewer or stereoscope to enjoy the result.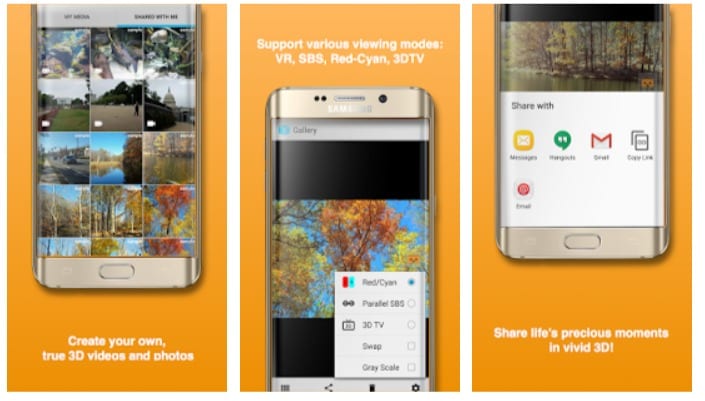 7. PopPic – 3D Photo Camer‪a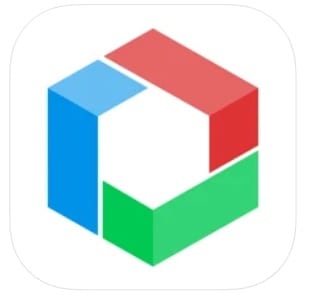 The cool option for iOS device users is PopPic. It will take you several minutes only to create a 3D photo.
In this case, while taking a photo with an in-app camera, you will be asked to tilt your phone. The full instruction is in the app. After that, to enhance the effect, feel free to use depth effects and filters. What is more, making some objects moving will also be possible here.
Lastly, you will be suggested to save a created photo on your device for further viewing in 3D. Alternatively, you can share it on social media or messengers from the app directly.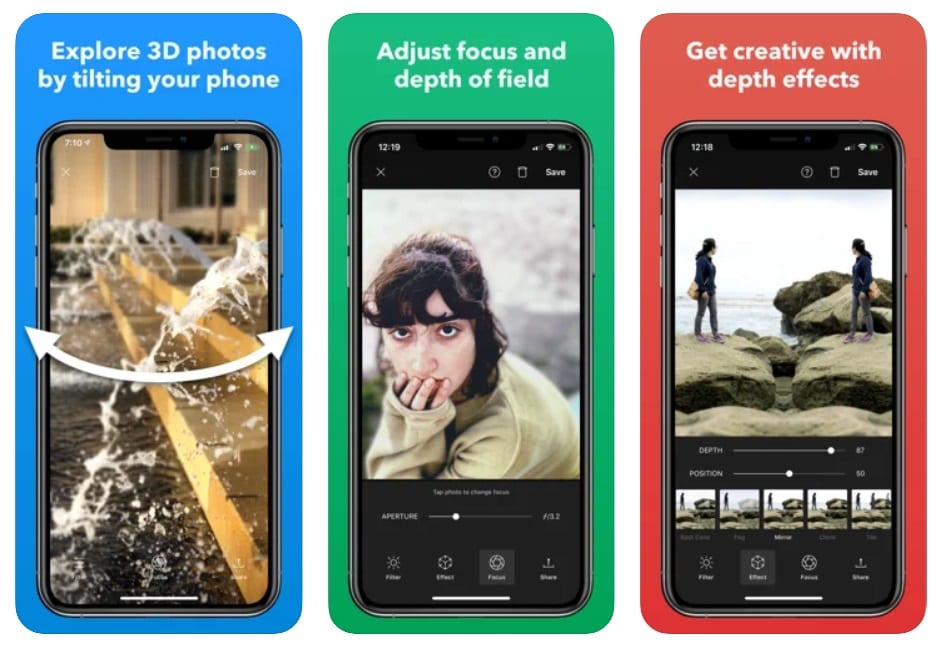 8. Phogy, 3D Camera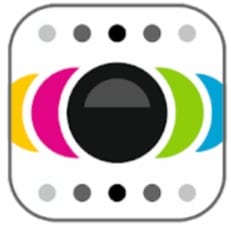 The last but not least app is The Phogy. Why does it worth your attention?
Again, while taking a photo, you will be asked to move your phone by changing the angle. As a result, a 3D image will be taken with no effort at all.
To make your friends admire the content for sure, the app provides you with its awesome collection of photo effects and filters that strengthen the 3D effect. However, it will be available to do for Premium users only. It means that you should use another app if you wish.
As the final result, you can save it as a GIF or mp4 file and share a file on various sources. Also, you are welcomed to install the app's collection of 3D live images as wallpapers. Nevertheless, this feature will be available in the Pro version.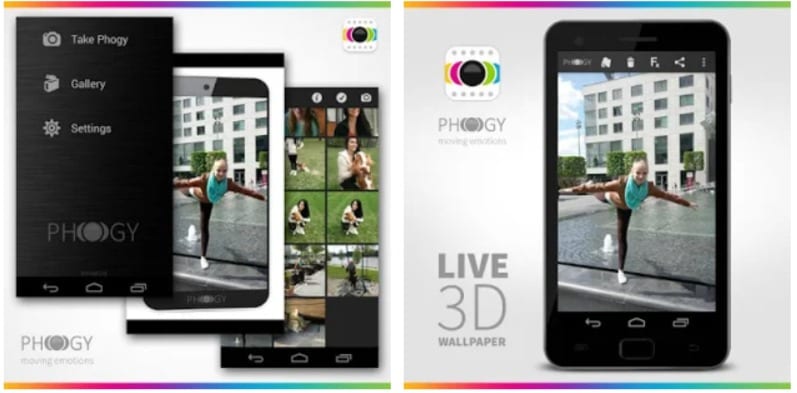 You may also like: 9 Best Apps to Combine Videos and Pictures Together on Android & iOS