Are you a constant visitor on Amazon? If you are, you will definitely need to deal with receipts while doing business. The fact is that the service we are talking about supports the generating of invoices. Nevertheless, the algorithm isn't so well-thought.
To generate a receipt from Amazon, you will just need one of receipt creator apps. As they are very convenient tools while dealing, you will surely find them enjoyable.
In this post, you will find a selection of the best apps to generate receipts while doing business on Amazon. There is no doubt that this option will be the best solution for you.
Note: Make sure not to violate any laws using these apps.
1. Invoice Maker: Estimate & Invoice App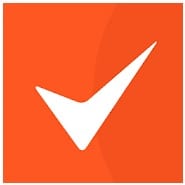 The first app we are going to review is Invoice Maker. With no difficulty, it will let you generate Amazon receipt for any needs.
The app offers a receipt-constructor to create hundreds of customizable receipts. You will be able to start with a cratch as well as use one of the pre-loaded templates. One way or another, they will be fully adjustable for your needs. What is more, you can add a logo, too. As a result, the receipt generated by you can be saved as a personal template and used in the future with an opportunity to edit.
The receipt generated can also contain such points as quantity, rate, and item number. Besides, it supports a system of discounts whether on a particular item or totally. One more advantage is that you will have an opportunity to include a tax of various types (on item or total, inclusive or exclusive). That's why whatever the case, the tool will be suitable for sure.
One more thing that makes the generated receipt look like the real one is the signature. You got it right, in a second you will be able to put your signature directly on the digital version of an invoice.
As a bonus, debit and credit cards, checks, and cash can be also defined in a receipt.
After creating a receipt, you will have an opportunity to send it to a customer via email, any messenger, and so on. For your convenience, the app is fully compatible with your phone contact book.
By the way, the app also has an uncharacteristic feature. Thus, you will find there a built-in billing reporting system. It is capable of tracking all your incomes regarding these deals.
Finally, we would like to mention that ordinary users can't create unlimited receipts here. To eliminate restrictions, you must have a Pro-version of this app.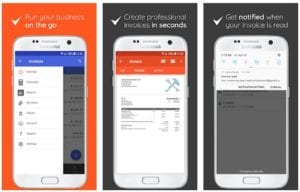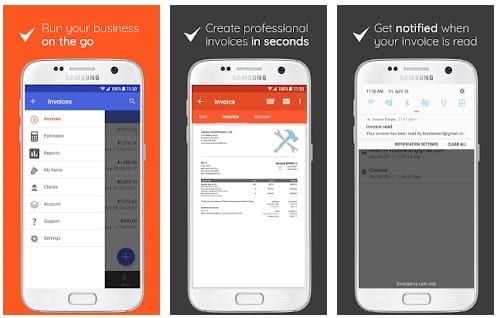 2. Free Invoice Generator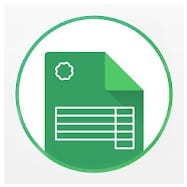 Free Invoice Generator is considered one of the simplest apps to create receipts. So what are its features?
In this case, all you will need to do is to fill the blanks with the information required (about you and your client) and choose one of the options suggested. Also, including tax will be possible. As a result, a receipt will be automatically generated by the app.
After that, you will be able to share an invoice via email, download, or save to iCloud (for iOS device users).
As a bonus, you will also have access to previewing a receipt generated.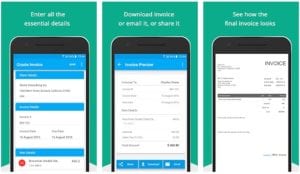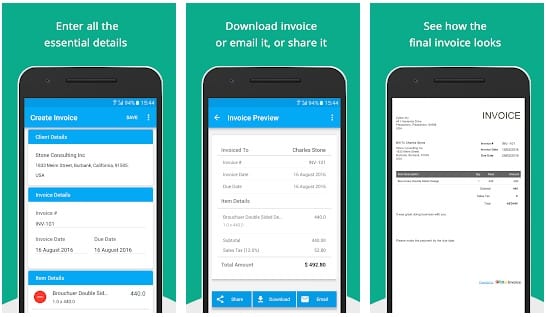 3. Invoice Maker & Estimate App – Billdu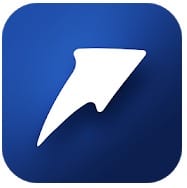 One more amazing app to generate Amazon receipts is called Billdu. We offer you to install it at once to make sure how powerful it is.
Before you start, you will be able to choose one of the built-in templated the app has. Again, it will be so easy to adjust them by adding your company logo and color as well as your personal signature. As usual, after the app generates a receipt, you will be able to share it with a customer.
As for the distinguishing feature, the app will become a great tool in keeping track of payments and check whether they overdue or not. It will simplify your business a lot.
Apart from this, there is a built-in barcode scanner. So instead of adding a product manually, the app will do it automatically.
Plus, the app works perfectly on multiple devices with data synchronization. What is more, there is no internet connection required.
Talking about additional advantages, we can't help mentioning that this app supports creating quotes. Also, with it, you can monitor your expenses by recording them or attaching the receipts captured.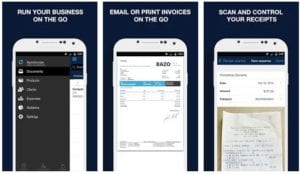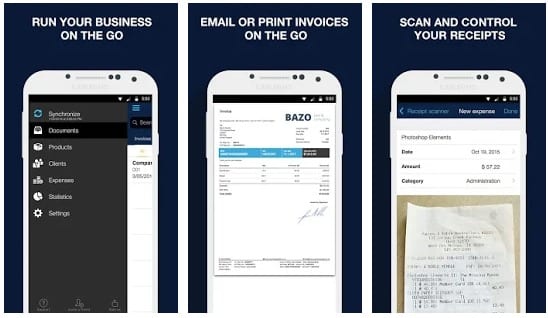 4. Invoice Maker & Billing App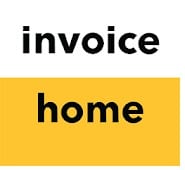 One more app that worth being suggested is Invoice Maker & Billing App. It will be especially appropriate for those who pay attention to aestheticism in every matter.
Well, this awesome app is going to provide you with more than a hundred designs created by experts. What is more, each template comes with a bunch of colors to make the receipt match your company color. One more distinguishing feature is a great choice of pre-loaded logos to be used. It is stated that there are up to 500 of them in the app. Plus, the content is updated regularly. So that it is a treasure for cases when every little detail is essential.
It will be possible to transform created receipts into templates for further editing and use. Moreover, you can change the type of invoice anytime.
The app is powerful enough to generate a receipt on dozens of languages and using over 150 currency symbols and currency formats. That's why it is so unique.
Besides, the app has something interesting regarding payments. With it, you will have access to marking invoices paid in cash/check as "paid". Also, the app lets its users monitoring partial payments and deposits. That sounds cool!
Like in the previous app, this one supports multiple ways of sharing the receipt – from sharing via email to downloading as a file. As for the whole data, you can set an automatic backup to your account as well as keep the templates on the cloud storage.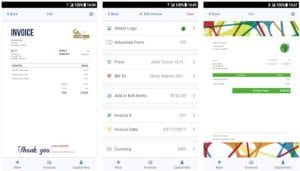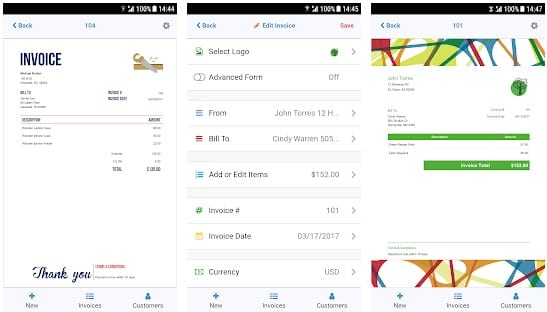 5. Invoice 2go – Professional Business Invoice Maker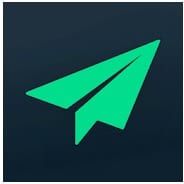 Invoice 2go is one more great alternative to the apps above. It will take you just several minutes to create a receipt and send it to a customer.
As usual, you can start from a zero as well as edit one of the suggested templates created by designers. Also, you can find some pre-loaded logos to place on the receipt. As an option, adding your own logo will be also possible.
Moreover, the app is a great solution for those who want to monitor expenses and incomes in this app directly. It includes dozens of opportunities connected with finances. The things that improve these features are detailed reports on various points. Finally, everyone can use the app's tools such as Bill tracker, Bill organizer, Time tracker, etc.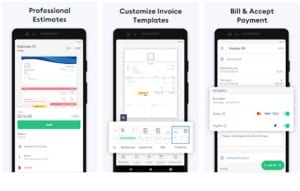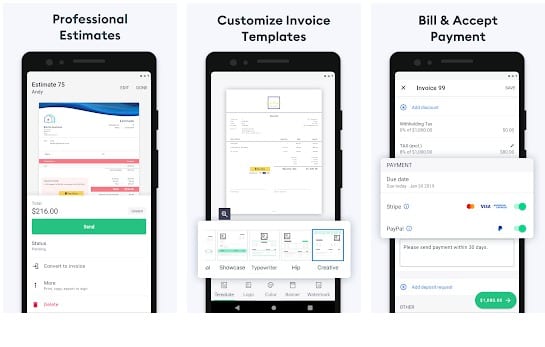 Do you have to deal with tedious spreadsheets? Well, for your welfare, here is our post with the best apps for spreadsheets.
6. Free Invoice Maker App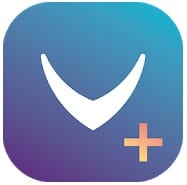 Now it's high time to review the app developed for Android device users only. We suppose that Free Invoice Maker App will so its best to create a great Amazon receipt.
First of all, the app is a nice tool for creating receipts. It considers numerous parameters to make the invoice meet your requirements. Of course, the design of the documents created can be easily adjusted by you.
When it comes to considering additional features, there are still many things that surprise you for sure. For example, the app includes a unique tool capable of calculating taxes and invoices. Thus, you won't need t use other apps to do that.
One more thing that you should keep in mind is the app's experts that are eager to help you in any matter connected with app use. The team works really great.
Besides, if a digital signature essential for you, this very app can become a superior choice for you. Thus, without any difficulties, any user can get a customer's signature.
As for the storage, all your created receipts can be stored in the app's cloud as well as synchronized between several devices.
Are you interested in additional types of documents? Well, the app includes creating estimates, too. We find it quite essential. What is more, the estimates can be easily transformed into the receipts. Then, you will also have access to detailed reports. They can be generated for invoices, estimates, or payment summaries. These can be arranged by month, customer, or item. There is no doubt that this feature makes accounting much more convenient, even for a professional.
As usual, the app supports several ways of sending a receipt to a customer. The full list of options is on the link below. The thing that we would like to add is that you will be able to set notifications when a customer opens an invoice. Finally, you will be also notified when a payment is overdue.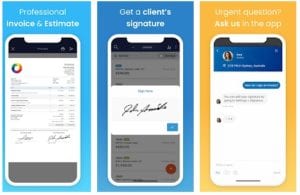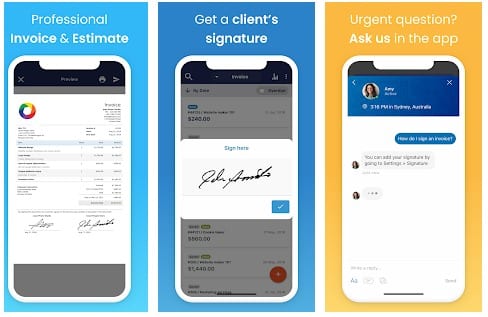 7. Tiny Invoice – Estimate Maker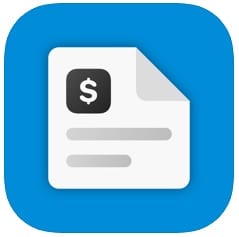 How do you feel about the tool from the App Store? If positive, we present you with the app called Tiny Invoice.
Like other typical Amazon receipt apps, this one offers a nice selection of templates available to customize. Dozens of parameters, logos, discounts (on an item or total), digital signatures – the things that will become an integral part of any your receipt. Believe us there are so many things that will amaze you for sure.
After creating a receipt, you will be able to download it as a jpg or PDF-file as well as send it to a client directly. Creating invoices will be possible, too. In this case, you will be also able to transform them into a receipt is a few seconds.
Talking about distinguishing features, we can mention access to many types of reports. Though the app generates it automatically, you will be able to set whether you need daily, monthly, quarterly, or yearly reports. What is more, they can be generated by items, customers, and categories.
Finally, the app is famous for its amazing managing of generated receipts as well as tracking whether a payment is overdue or not.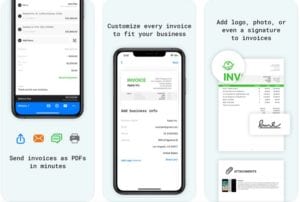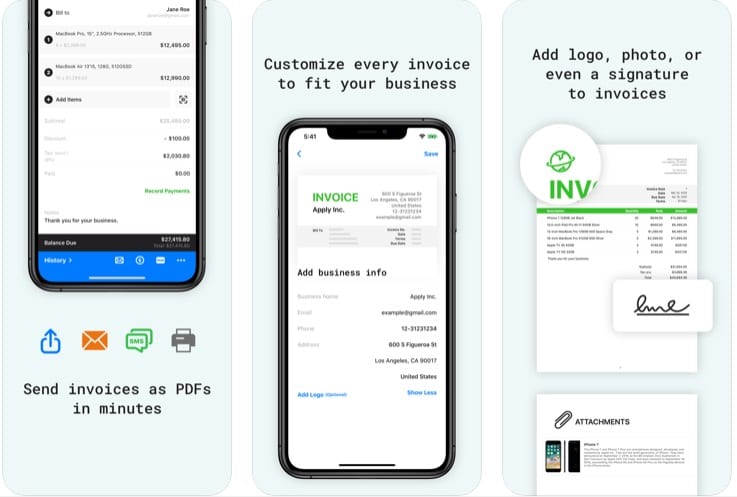 8. Free Invoice Generator and Estimate Maker
Going back to Google Play, we are going to consider one more outstanding app. Free Invoice Generator and Estimate Maker provide you with dozens of opportunities in generating a receipt for Amazon.
First of all, the app has all the basic features of this kind of apps. Again, you will be suggested many professionally-created templates that are easy to adjust. You will be able to add a logo of your company, payment terms, taxes and discounts (item/totally), and so on. What is more, a receipt can be completed by a signature.
In a word, the app includes all the necessary features for generating a receipt. The thing that we want to note is the app's interface. We find it so convenient and user-friendly. Just look at a photo below to make sure of it. It is seen at first sight.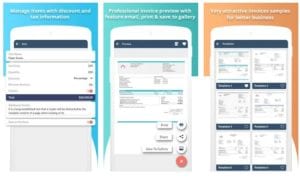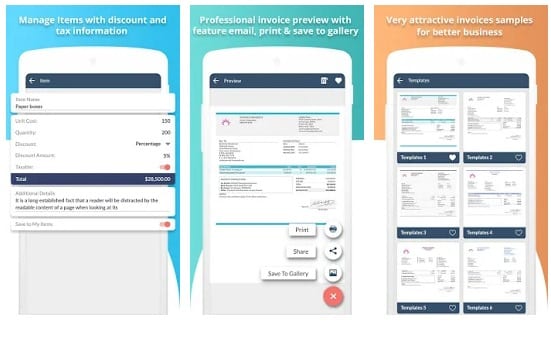 9. Receipts: create, print & mail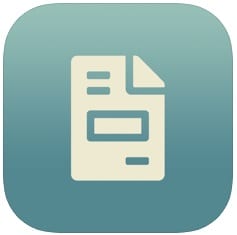 As for an alternative for iOS devices, we recommend one more app called Receipts: create, print & mail. If you don't like apps overloaded with features, this one will be the best choice for you.
The app represents an extremely convenient tool to create a receipt for Amazon within seconds. It will offer you to do that by choosing the required options. As a bonus, adding a logo or signature will also be possible.
After all, you will be able to download a receipt, send it to a customer directly from the app, save to iCloud, or export as CSV file. The last option will allow you to analyze the receipts in Excel. It is a good feature for those who are fond of statistics.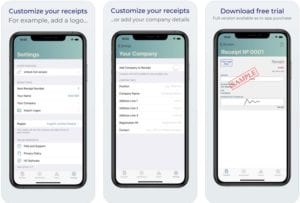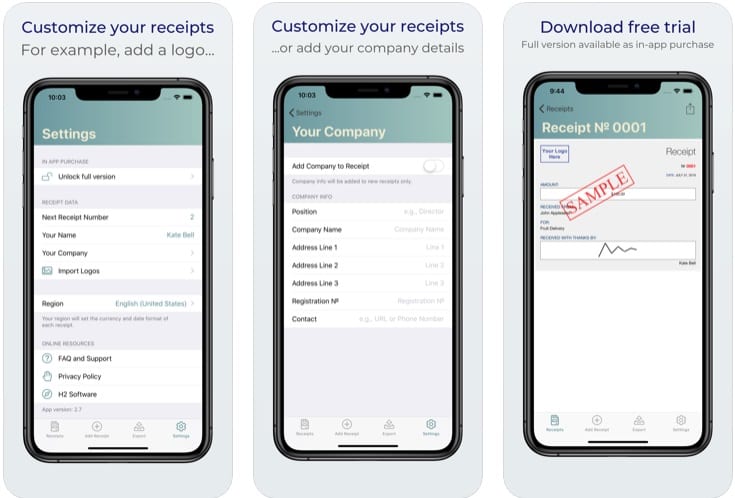 10. Quick Receipt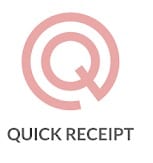 Quick Receipt is one more simple tool. In this case, it is available on Google Play only.
If you are searching for an app to create a receipt for Amazon within several taps, this one is what you need. It will take you just a few minutes to fill the blanks, add a logo as well as choose your company color (if you need it), and the receipt is ready!
For your convenience, the app supports saving some details, such as data about your company/yourself. With it, you will save your time while creating receipts.
Anyway, the receipts created with this app, look extremely well-designed.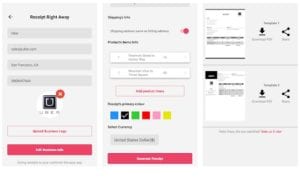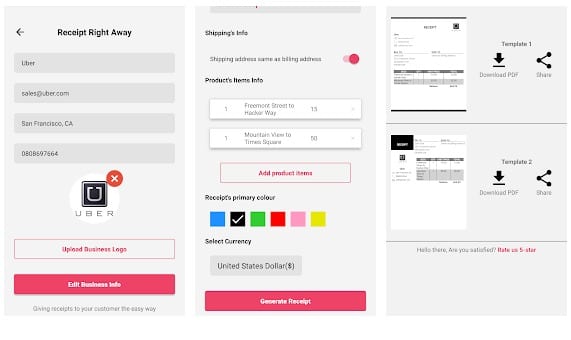 11. Invoice Creator by FreshBooks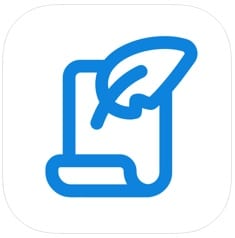 Our review ends with this outstanding app (from the App Store) called Invoice Creator by FreshBooks. The synthesis of simplicity and efficiency is something that you should try.
To begin with, the app includes all the basic features of a typical receipt generator app. Thus, by editing one of the templates, you will be able to create your own unique receipt meeting the needs. By the way, you will also have a chance to choose the industry you work in to make the receipt suit your business.
As for the additional advantages, the app supports 6 European languages at once! Also, working in collaboration with Siri, it perfectly recognizes voice commands.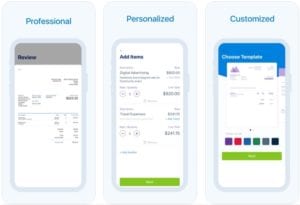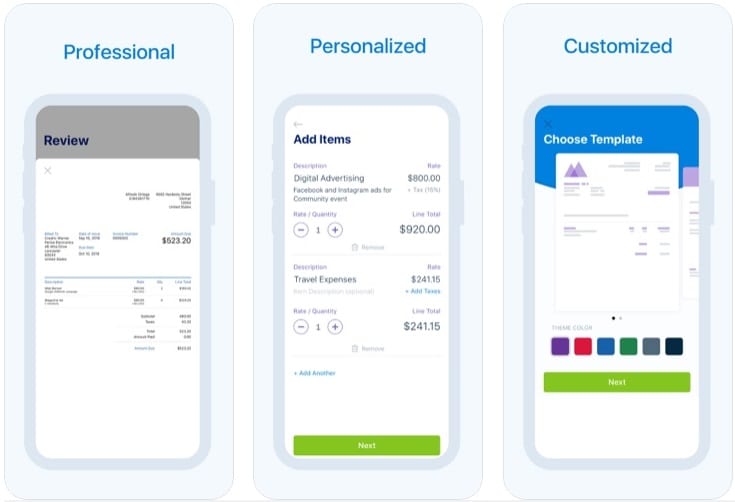 You may also like: 5 Top apps to write business proposal (Android & iOS)