It is impossible to imagine our lives without domestic chores. Most of us consider it to be a daily routine. But is it really so boring and wasteful of time?
Believe it or not, but housekeeping can be more enjoyable than it seems. And, as always, there are many unique apps capable of making even the domesticities pleasant. It can be checklist-apps as well as apps aimed at certain fields, like laundry. Both these kinds of apps are included in this post.
So we have chosen the best apps that will be helpful in home cleaning. By following the links, you will be able to download them on your device from the App Store or Google Play.
1. Tody – Smarter Cleaning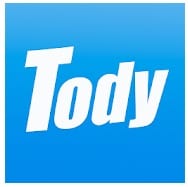 To begin with, we would like to tell you about this brilliant app. Tody is trusted by millions of people around the world, but what is a secret of success?
The thing is that the user interface is highly visual. With the help of color indicators, you will be able to see the dirtiness of this or that thing (it can be furniture, various surfaces, electronics, etc.). All the things are grouped according to the rooms.
These indicators are a great motivator as well. You will be interested in keeping the indicators green, especially if you are a perfectionist.
There is no need to monitor the level of dirtiness anymore. The tasks will be added to the to-do-list automatically by the app.
The main distinguishing feature of the app is that housekeeping connected not with dates, but with an actual need for cleaning. Of course, you will be able to customize any plan, depending on your needs.
One more advantage is sharing households with other family members. By doing this, you will turn the housekeeping into a game. Every family member will be able to claim credit for his or her actions.
Nevertheless, we want you to pay special attention that synchronizing across other devices will be available for Premium users only.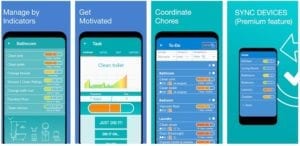 2. OurHome – chores, rewards, groceries and calendar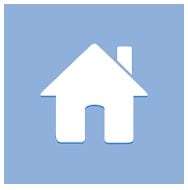 One more top-rated app is called OurHome. It will perfectly suit big families, especially with children. The app is a great tool to share domestic chores between family members.
By using this app, all the members of your family will be able to schedule their household chores. By the way, the list can be corrected at any time.
After completing the tasks, parents and kids will get points. That is why everyone will be extremely motivated to do housework. The app will also let you watch the progress of every family member and even hours of doing household chores. Be sure that the most hardworking one will be awarded.
As for other features, your family members will be able to use the Family calendar. Add any events to make everyone remember about important dates.
Besides, the app supports the Family chat feature. It will let you be in touch with everyone by using only one app.
What is more, OurHome can be used as a shopping list. Open the Grocery list section to be aware of every item that you have to buy.
One more advantage is that your profile can be synchronized across various devices. Isn't it a convenient app?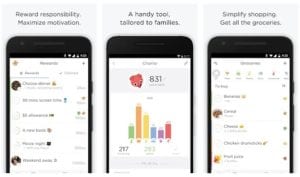 3. Spring Cleaning Checklist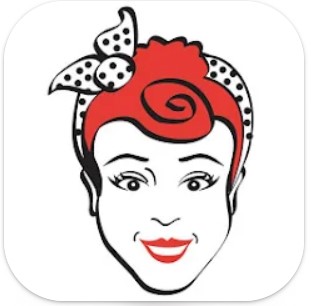 Are you planning spring cleaning but don't know where to start? If your answer is affirmative, this app is exactly what you've been searching for.
All the duties will be grouped by a type of room or zone. While doing these domestic chores, you will be able to see your progress information. Besides, there are plenty of cleaning tips that you can put into practice.
As always, any category or item can be customized according to your needs.
Besides, you will get many other features like Editing the checklist on your computer. The full list is on the link below. Though these features seem unnecessary, it's up to you to decide. In our opinion, the app is great without any spending.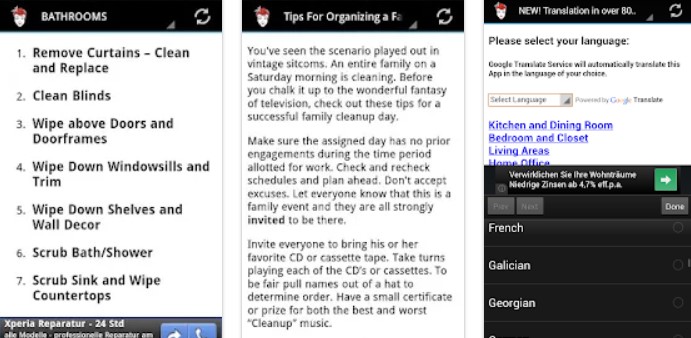 4. Home Routines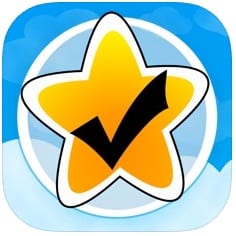 This nice app is for iOS device users. By using Home Routines, you will attain results like after spring cleaning. 
It's based on a famous zone approach to householding where your home is broken up into zones and your domestic chores depend on these zones. This feature will let you forget about spring cleaning at all.
There's also a handy task list with a daily routine. Get stars by doing household. For your convenience, you will have a built-in timer (10 or 15 minutes) at your fingertips. It will fasten your working process a lot. Besides, there is no need to keep everything in mind anymore. The app's notifications will surely remind you about your duties.
The main distinguishing feature is that you can set the frequency of reoccurrence – with daily, weekly, biweekly, monthly, and seasonal scheduling options. Moreover, the checklist can be automatically reset to "incomplete" according to your settings.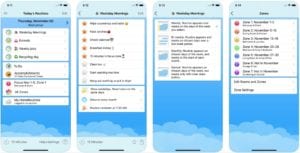 Tired from housework? Have a rest and install some apps to watch TV shows.
5. Think Dirty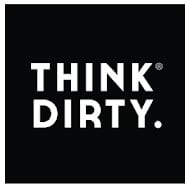 Cleaning also means getting rid of all the necessary things. Think Dirty will be a perfect tool in this matter.
The app is capable of finding out the potentially toxic ingredients in your cosmetics. It is capable of identifying more than 350 000 cosmetics and personal care goods mostly from the USA and Canada.
All you have to do is to scan an item's barcode. After that, you will see the detailed information about a product written in simple language. So you will be definitely aware of the degree of risk.
It will also be possible to add safe products to the Shopping lists. If you wish, you can buy them from Amazon with the help of the app.
The app also supports the My Bathroom Rating feature. It will let you keep track of scanned products that are in use.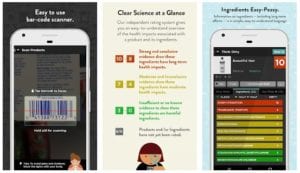 6. Sortly- Inventory app for business, home inventory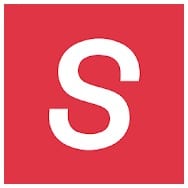 No doubt, cleaning is also setting everything in its place. The developers of Sortly have done their best to help you in this business.
You only have to organize your inventory in folders and sub-folders. For example: Storeroom > Vegetable storeroom > Section 2 > Upper shelf > Box > Strawberry Jam.
You will be also able to enter the quantity as well as a price for the item. Besides, the app is capable of identifying barcode. So you will easily find the proper place by scanning a product. You can also enter a serial number, purchase date, warranty date, etc. Add some photos to search quicker.
So it is a necessary app that will let you save your precious time by organizing your home and office inventory, collections, moving, storage, hobby supplies, etc.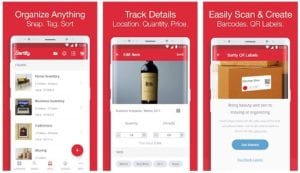 7. BrightNest – Home Tips & Ideas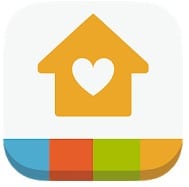 The next app has a great collection of advice and ideas that will help you always keep your house clean.
Here you will find thousands of home tips, interior design ideas, DIY projects. Filter them according to your needs.
If you like the idea, you will be able to plan it directly in BrightNest. You only have to schedule a time to try it. Then set a reminder to not forget about this cool lifehack.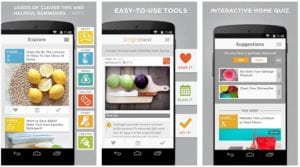 8. Laundry Day – Care Symbol Reader
While doing housework, you'll probably have to wash clothes. In case you are puzzled over laundry tags, we strongly advise you to use this app.
Before laundry, you will have to scan a label. Laundry Day will identify every symbol automatically, showing detailed information. Also, the app has some tips that will let you save the color and quality of the fabric.
If you wish, you can choose the symbols manually.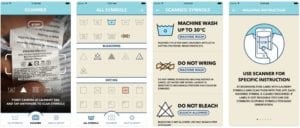 9. Angi: Hire Home Service Pros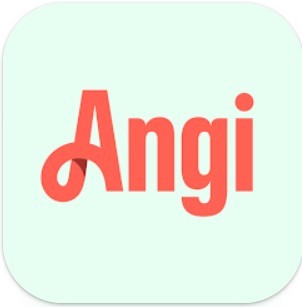 There are many people who may be trusted to do the housework. If you want to employ someone for domestic chores, use Angi.
It is a service capable of connecting people with professionals. You have to choose what you want to be done, and then select a person among the specialists suggested. Also, each professional has a personal page with reviews and ratings.
Each provider's profile has brief information about a person, his or her photo, ratings, and reviews. It will make your choice more objective. Service cost is also mentioned there.
Apart from this, the app has a built-in chat, so you can write a provider in case you have questions.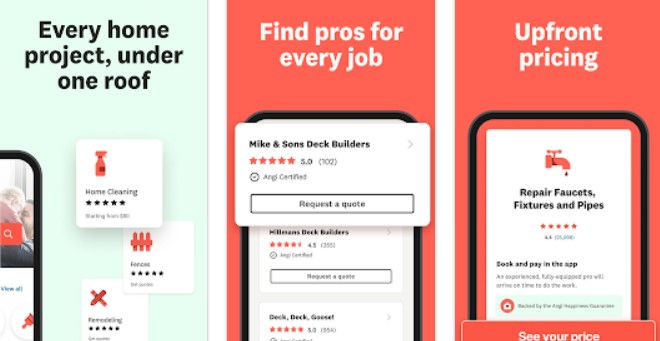 You may also like: 9 Best handyman apps for Android & iOS