There is a strong belief that the repairs are a very tedious business. It usually lasts several years having a stranglehold on you. Moreover, your family experiences some discomfort as well.
As always, modern apps can find a solution to your problem. They have various features, but the thing that unites them is their purpose. Each of them has been developed in order to simplify your working process and hasten the repairs.
We would like to present to you the best handyman apps that will help you to cope with every difficulty. Depending on your aim, choose one of these great apps and download them from the App Store or Google Play.
1. Houzz – Home Design & Remodel

Are you going to make the repairs in your flat? Then, this app will be priceless for you. By the way, as CNN says, Houzz is Wikipedia of interior and exterior design.
So, it is the best way to find wonderful ideas about future design and become inspired by them. There are 16 million high-resolution photos available for you. For your convenience, you can set filters by choosing a type of room, a style, and many other parameters.
The Sketch feature will let you make notes on the photos directly.
Also, you can share them via social media with your family members, designers, etc.
The thing that you will really like here is that users are able to buy more than 10 million products and materials by using this app. The product reviews by the professionals will help you in case of facing a dilemma.
Moreover, with the help of the app, you can save up to 75% off during sales. It remains to turn the notifications on.
Apart from this, you will really like the Visual Match feature. The thing is that you can choose some materials and products and then see how they will fit together. That's really convenient, isn't it?
Moreover, you can choose any product, for example, a wardrobe, and try how it will look like in your room. Open your phone camera and The View in My Room 3D feature will help you to see it at once!
One more distinguishing feature of Houzz is its capability to tender local repair professionals' services. So you can hire any specialist in home improvement sphere
But that's not the half of the story. To be aware of all new trends, lifehacks, guides, tips in the repairs, you will have access to biweekly Houzz Newsletter. In addition, you can watch Houzz TV with educational DIY videos and tutorials. Yes, all these features are available in this great app as well.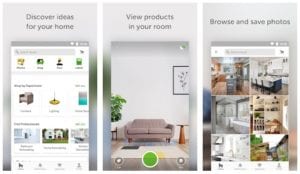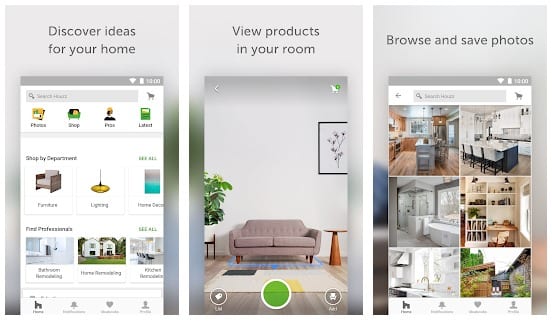 2. Fieldwire – Construction Management & Punch List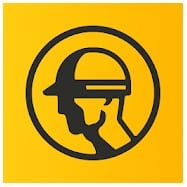 We want you to pay special attention to this very app. It is essential in case you start from point zero.
If we consider this app's users, it is extremely universal. It can be used by ordinary people as well as specialists, including architects, general contractors, interior decorators, repair professionals, etc. Moreover, Fieldwire can also be used by the whole team.
Here you can create an HD plan of your future room or even flat. Though it is very detailed, you will do it without any difficulty. It is possible to add various files, photos, links, built drawings, and measurements. Apart from this, you can use markups and annotations in order to correct something.
As we've said later, it will be very convenient to use this very app if you are working as a team. For example, it will be helpful in case of organizing a construction schedule. And if you are a general foreman, you can learn such information as a track cost,  manpower, productivity, punch list, and many others. Also, there is no need to visit a construction project anymore. It's because you can check the progress by watching the photos sent in this app.
As you can see, we can't help admiring this multifunctional app. Try it and make sure of it.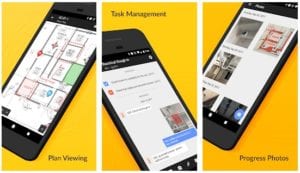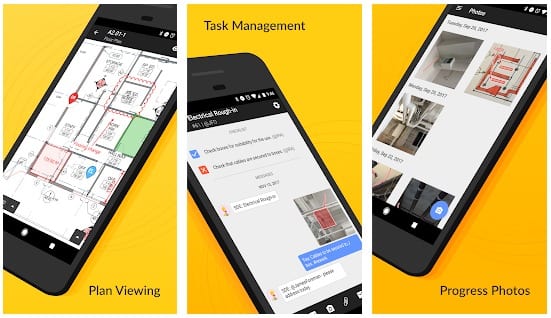 3. Handyman Service User
There are hundreds of handymen in this app that you can trust to make quality repairs. Your main task is to fill out a template that will allow developers to quickly find the handyman you need. Don't forget to specify the type of service and type of problem to determine future tasks.
After that, the app will provide you with all available professionals for your request. You will be able to choose the most suitable worker for you, as well as determine the time and date. Also, the service will determine the cost of the work and provide you with information about it.
In the application, you can also check the status of the work and evaluate the worker upon completion. It is worth noting that the service provides a guarantee that will allow you to get your money back if the worker is incompetent.
Also, you will be able to customize the application, the service supports light and dark themes and push notifications about your requested work.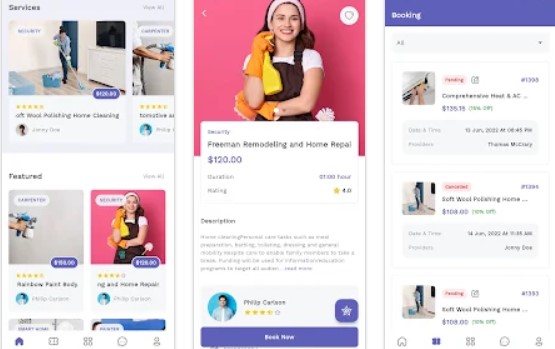 4. Woodworking with The Wood Whisperer – Premium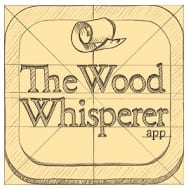 This app will be appropriate for those who are focused just on wood. Install The Wood Whisperer and learn how to work with this material at once.
The app has more than 100  videos about woodworking. You can watch recent or top-rated videos as well as choose any project and watch a tutorial.
With the help of this feature, you will be inspired for sure. In addition, if you want to increase your knowledge, dozens of woodworking articles, shop tours, and viewer projects are available. There are many experienced specialists that will set out ideas clearly.
If you have any questions, it is possible to leave a comment. The Wood Whisperer community of users will help you to cope with any difficulty.
Also, you can buy every TWW Store or TWW Guild item directly from the app. There is no doubt, it is very convenient.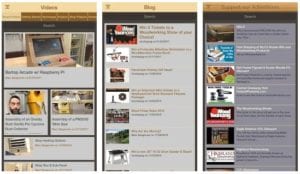 5. Hometalk – DIY Ideas & Crafts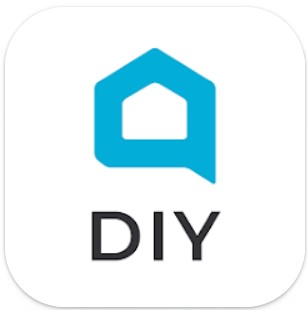 This is a pretty interesting app that will be useful for renovating your home. It has some tips to improve the condition of your space. Here you can just type into the search what you are interested in and find the right tip for you.
In addition, you will get a relatively accurate description of the course of your actions. Besides, here you can get fairly accurate tips that will help you prepare for DIY. And the pieces of advice you get from quite real people. You can also create your own articles and gather your own audience.
Also, here you can get inspired by new ideas and create something new for your family and home. And, right after the installation of this app, you will get access to hundreds of step-by-step guides on how to fix things from one kind to another.
It can be mobile phones, furniture, household items, various useful objects, and many other things. It remains just to choose a category and follow the detailed instruction.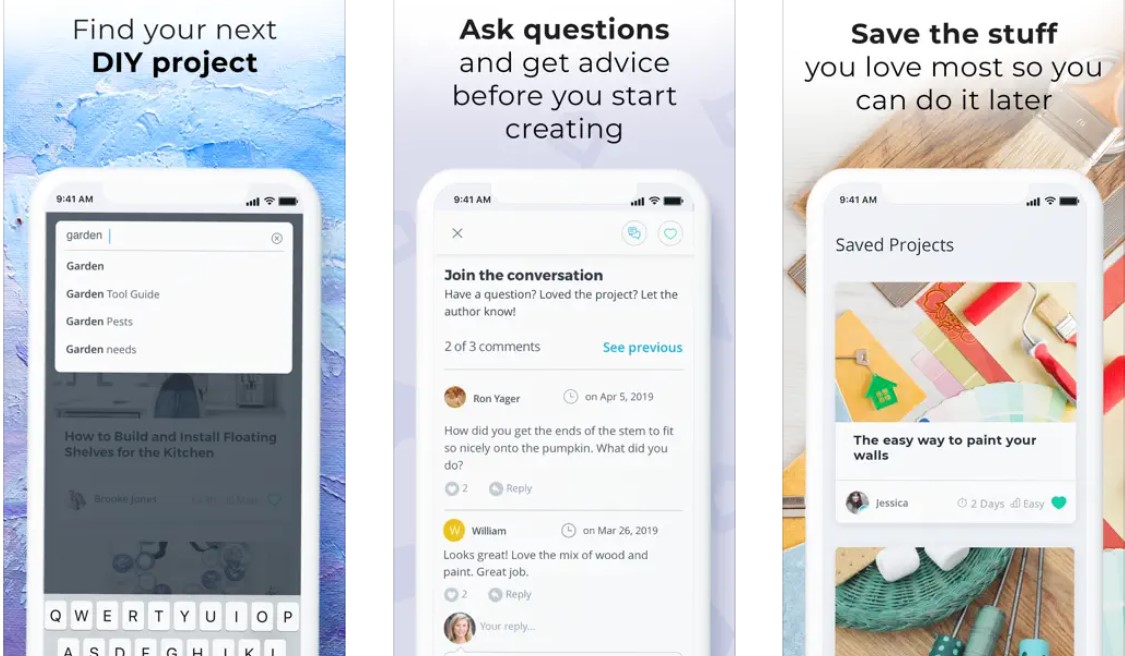 6. KnockNok-Local Handyman Help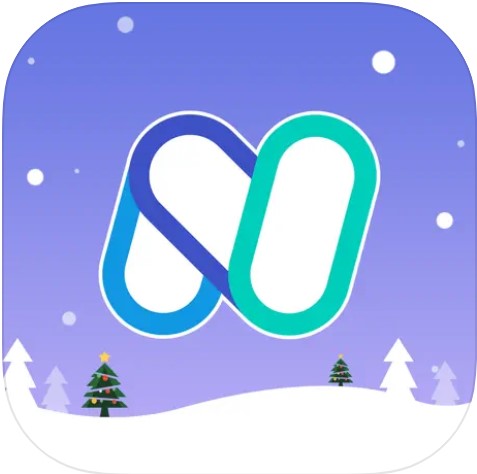 If you do not have free time to make repairs, you can hire a home repair specialist with this app. You will find hundreds of handymen in this app that you can trust to make home improvements. Your only task is to choose a handyman.
Also, you need to specify the type of service and the kind of problem. After that, all you have to do is wait for a handyman in your home. Moreover, you can view the rating and choose an employee based on the reviews. In addition, you can choose a suitable date and time.
On top of that, this app is quite comfortable to use. You can navigate through the categories you are interested in and use various searches. Besides, there is a great support section where you can get the answers to any question you may have. In addition, the app has quite nice reviews and a great reputation.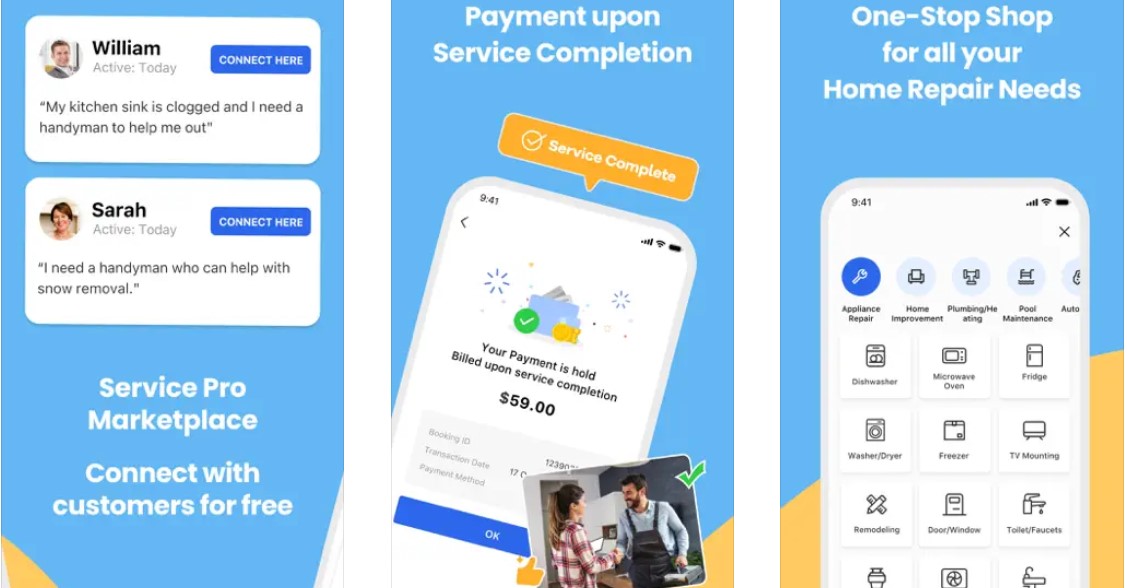 Would you like to learn more detailed information about apps to watch TV shows? Then, read this post.
7. Building calculator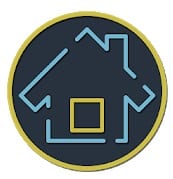 Can't cope with the difficulty connected with the calculation? This app will do it instead of you.
It is a highly effective tool when you have to learn materials calculations or budgeting by the targeted housebuilding tasks.
You can't imagine how powerful the app is. For example, it can calculate:
brick quantity for a wall
paint coverage rate for any surface
cylinder container volume
value and rough cost of various size lumber
deal boards for surface and many others.
Moreover, here it is available to use a converter to transform units of measurement. So, you don't have to keep this information in mind anymore.
We highly recommend you to use this brilliant app. Building calculator is really priceless when making the repairs.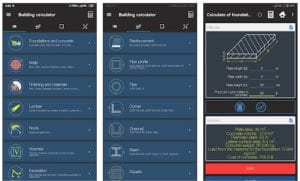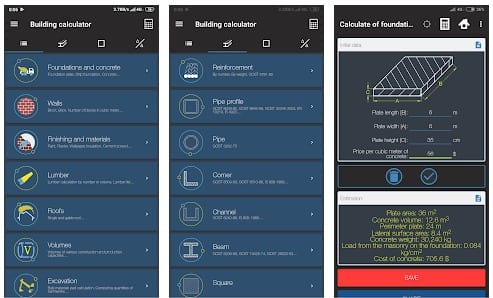 8. AR Plan 3D Ruler – Camera to Plan, Floorplanner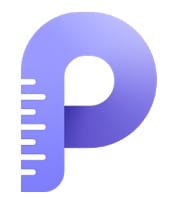 Measurements are an essential part of the repairs. With the help of this app, you will be able to learn the perimeter and height of the room.
Also, it is available to calculate the doors and windows area.
After that, AR Plan 3D Ruler will show you the 3D view of the room with many parameters mentioned above as well as with area and volume. Be sure, these measurements are very accurate.
One more distinguishing feature is the 2D Side view Floorplanner. The app will create it automatically according to your measurements.  You can save it in Floorplanner Archive, download on your phone or share via social media.
There are some unimportant differences between Android and iOS versions. But be sure, the app is extremely powerful and accurate in both cases.
Forget about paper and a ruler. Easily create as many projects as you want without any difficulty.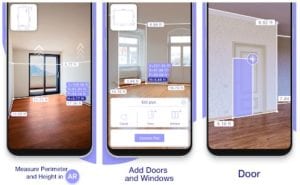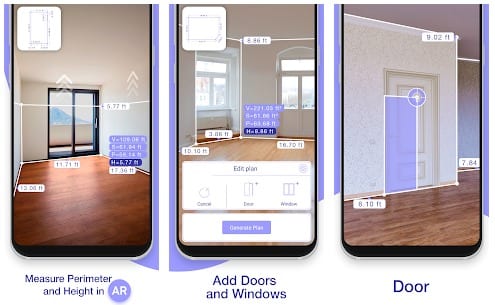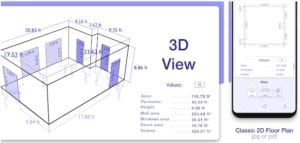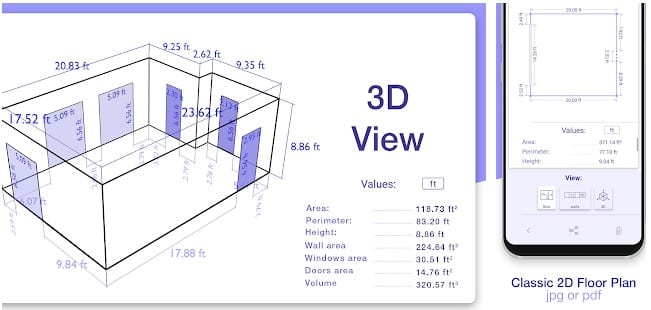 9. Best Level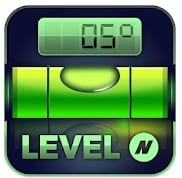 One more very handy and accurate app is this one. Use it in order to learn if the measured surface is truly flat.
The measurement is available in two dimensions – vertical and horizontal.
Try it and don't carry any enormous tool anymore.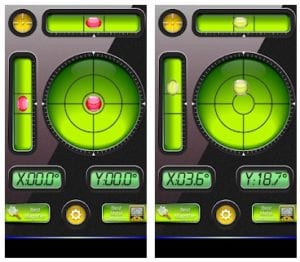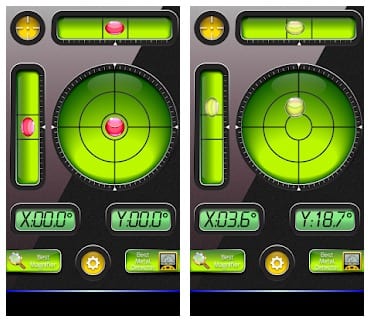 Check also: 7 Best woodworking apps to level up your skills