Hey, are you planning a drinking party with your friends and you're looking for interesting drinking games but don't want to spend lots of time on research/buying/creating cards for games? Then you should definitely check the app Balagan out – this is a perfect collection of all the drinking challenges with various topics.
The app itself is simple, but you don't need something elaborate when we're talking about drinking games, right? The installation process is super fast and you can launch the app run away and put in the number of players. It can also be that each member of the team downloads the app and installs the app for themselves.
We also recommend checking the best apps for Halloween – make this holiday unforgettable with drinking games and fun apps!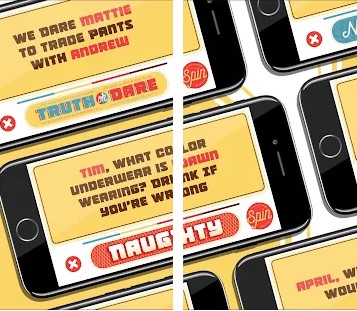 After you put the names into the slots you can press 'play'. You will see a list of different drinking challenges taken from various games, such as "truth or dare", "naughty" or others. In order to unlock access to all the tasks, you need to pay a little sum of money.
One pleasant feature that you really notice as soon as you open the app is how much thought is put into the design, even though it's not the most complicated app ever. Enjoy the party!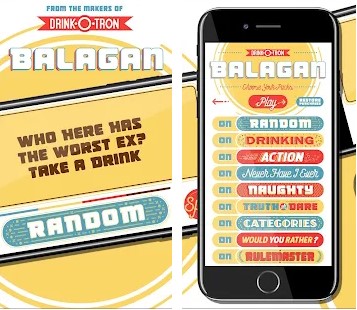 And when you are drunk enough, you can create dancing videos with your picture. 
All you have to do is to click on the category and get the task. You can hand it over or perform it yourself. There is no music in the app, which means your party soundtrack won't be bothered. To summarise everything we really recommend this app as a great assistant in drinking games!