Nowadays, ace streaming apps are in great request among users. These apps are considered to be highly unique platforms letting people watch online video and music at any torrent tracker without preliminary downloading.
Nevertheless, there are not so many good enough apps with this feature. We have chosen the best ace stream apps for Android and iOS. Install any app you wish and enjoy the content without endless downloads.
1. Web Video Cast
The first great ace streaming app is called Web Video Cast. It will be suitable for those who prefer watching stream videos on a big screen.
All you will have to do is to use a built-in browser to find a video you want on any site. It will take you several seconds only. After that, you will have to connect your device with a big screen. It can be Smart TV, Chromecast, Roku, Amazon Fire TV, etc. Then it remains to start playing the video.
So by using the app, you will have access to movies, TV shows, live streams of news, sports, etc. By the way, it is also capable of playing videos from your phone gallery on a big screen.
The main distinguishing features are Bookmarks, Video History, Watch Later List, Most visited site, etc. The app will also show Subtitles if they are detected on a video from a website. No doubts, all these features will make your working process so convenient. And, which is important, the app supports dozens of formats.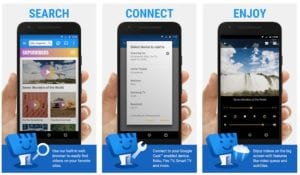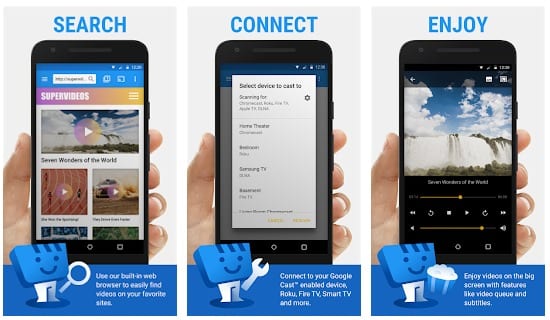 2. Ace Stream Media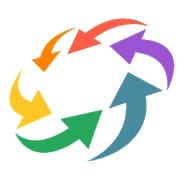 Now we want you to pay special attention to this excellent app. Based on a well-known VLC Player, Ace Stream Media is an extremely effective tool in this matter.
As it was said, this app will let you play torrents online without downloading. That's why it will perfectly meet your requirements. You will have access to thousands of videos as well as music and even radio. The developers assure that there won't be quality deterioration at all.
Here the main advantage is nimber of formats that the app supports. It can be MP4, AVI, FLAC, TS, MKV, MOV, Ogg, and others.
Apart from this, the app offers a great choice of broadcasts. So users will be able to watch TV channels, movies, cartoons, sports, etc. By the way, the app will be appropriate for cybersport fans as well.
Special P2P (peer-to-peer) data storage guarantees you continuous streaming and the content with the best audio-visual quality only.
This platform is used on PCs mostly (mac OS as well) but also works perfectly on Android. Unfortunately, it is not available for iOS device owners.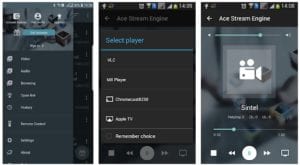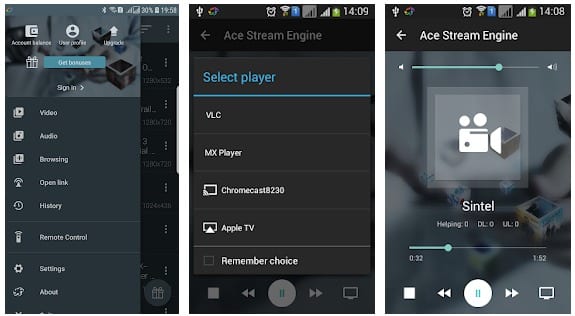 3. VLC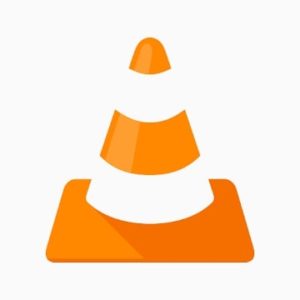 VLC is a mobile version of the famous video player that has won the hearts of millions of users. It supports streaming playback as well as radio, TV and streaming broadcasts.
Like many others, VLC was originally developed for PCs and laptops. But, the developers, wanting to expand the audience and meet the requests of users, ported the program for use on mobile devices.
In terms of functionality, the player for Android and Windows are as close as possible. To recognize the color scheme and appearance of the graphical interface is preserved.
The app is free, does not contain ads, and does not require elevated privileges. After the first run, if necessary, set file associations with the app. Give the program the necessary permissions to read and write from the built-in memory and from external media.
When connecting to the cloud and network resources, remember the password after authorization. Thus, you do not have to enter it every time you connect.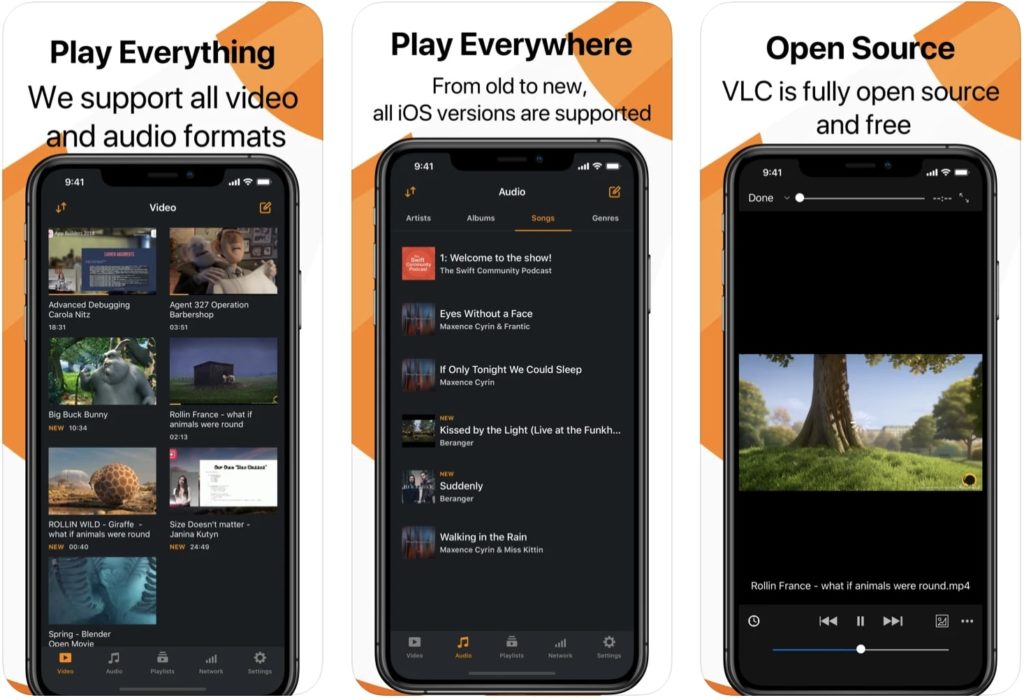 4. Sop to Http (Type I)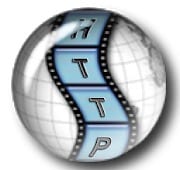 Sop to Http will also become a solution to your problem. Install the app to make yourself sure how powerful it is.
The app is capable of playing any stream from websites. It also works together with a P2P network. It must be mentioned that Sop to Http can play streams directly at the app as well as with the help of any player that you have installed.
Besides, the app will definitely meet your requirements because of the Preferences option. Set the app according to your needs and make the working process more enjoyable.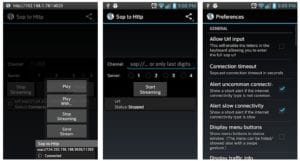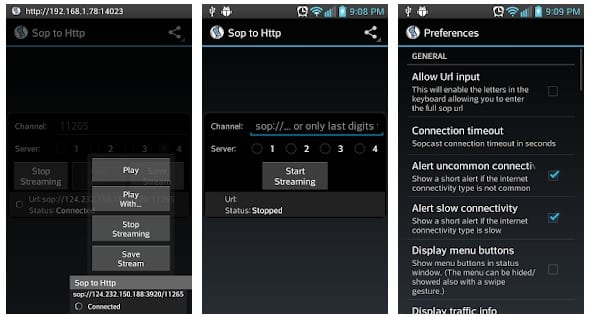 5. IPTV Smarters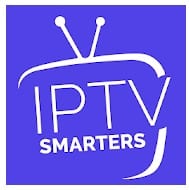 The next application that we can't help admiring is called IPTV Smarters. Like the previous apps, this one is capable of ace streaming as well.
You will have to create an account there. Then, the app will ask your login, password, and server URL to start watching streams.
The app works great from a technical point of view. Thus, you will really enjoy streaming videos in great quality.
Apart from this, the user interface is one more thing that you will also like. First, by settings, users can fully customize the app. Second, the app is so suitable for users with children. The thing is that the Parental Control feature is available here. So your kids will be protected from unwanted content. Third, the app is quite informative. So it will show you the detailed information about channel name (including logo), as well as the next running program name.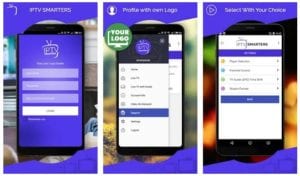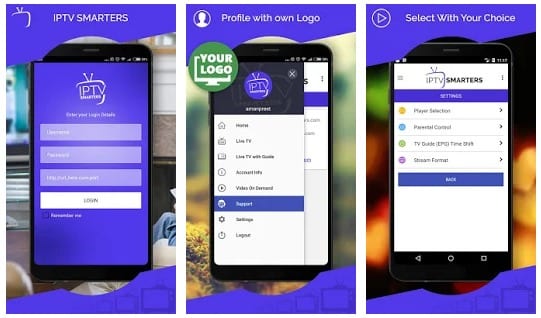 Would you like to have access to absolute Parental control? Read the post about Kids Place and create a safe virtual world for your child.
6. Kodi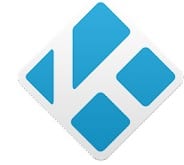 Kodi is one more app that provides streaming of Internet content.
You will have access to the content from various websites and platforms. Thus, you can stream videos from YouTube, Tweakers, Dumpert and many others. Besides, TV broadcasting, music clips, radio, images, and many other categories will be available for you. By the way, all the content is of high quality.
What makes the working process more convenient is the categories suggested. For example, Favorites, Recently updated, My add-ons, etc.
As for TV channels, you will be able to learn all the necessary information from the app. Current and next programs, brief information about them, the time it starts, and so on. Such a nice feature!
As a bonus, you will have a precise weather forecast at your fingertips. It seems useless but, at the same time, there is no need to install one more app forecasting the weather.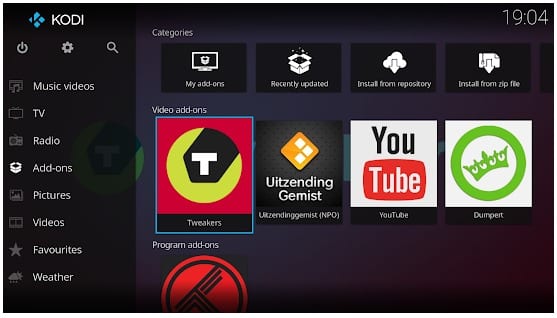 You may also like: 10 Best apps to watch TV shows for free (Android & iOS)