Craving a bit of a gambling thrill, but don't want to put your hard-earned cash on the line just yet? You've come to the right place!
Thanks to the rise of free casino demo gaming apps for Android and iOS, you can now enjoy all the perks of a casino without risks. From slots to table games and everything in between, these apps provide a great way to sharpen your skills, test your luck or just have some fun without breaking the bank.
Whether you're a pro gambler or just looking for a little entertainment, these apps provide the perfect outlet to gamble without any risk. Let's dive in and see if fortune is on our side!
1. Grand Cash
Ready for a fun casino adventure? This app lets you do that. From the moment you log in, you'll be transported to a magical realm filled with a plethora of Greek gods, fantasy creatures, and other mystical beings. The visuals are absolutely stunning, and the setting adds up to the fun even more.
You'll also get a major welcome bonus of $10 coins. Impressive, right? But let's talk about the real reason you're here: the winnings! It is bundled with easy-to-hit jackpots, huge payouts, and massive wins, so you'll be racking up the virtual coins in no time.
And speaking of coins, you'll never run out of these, thanks to multiple boosters and daily greetings. It's the gift that keeps on giving! You can also collect grand beauty cards while you spin and watch as those bonuses start adding up.
There are tons of side-quests for you to enjoy, and you can do it along with mates, too. You can make friends from all over the world during game times, and ask your buddies to join if needed. The bravest of players will be awarded some seriously impressive prizes.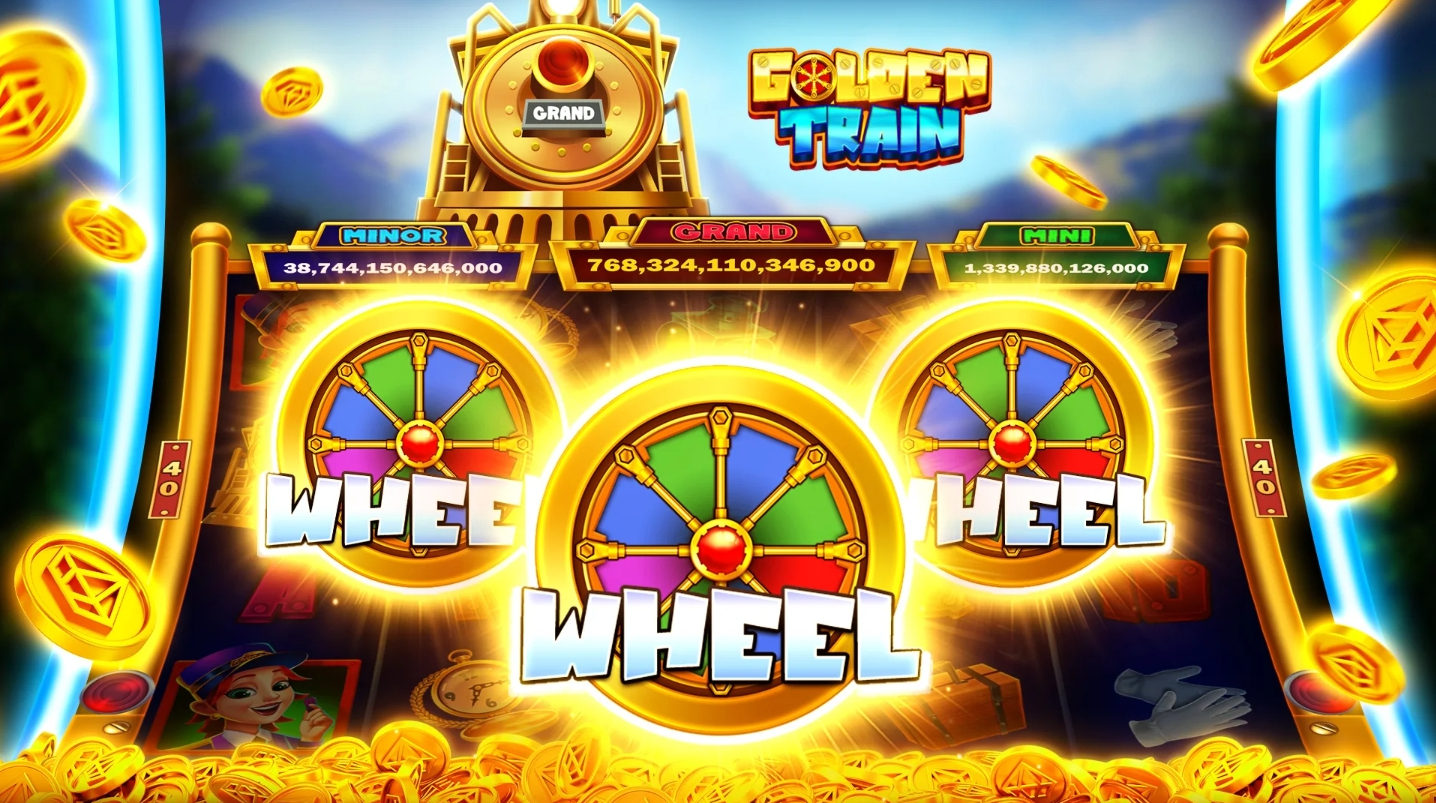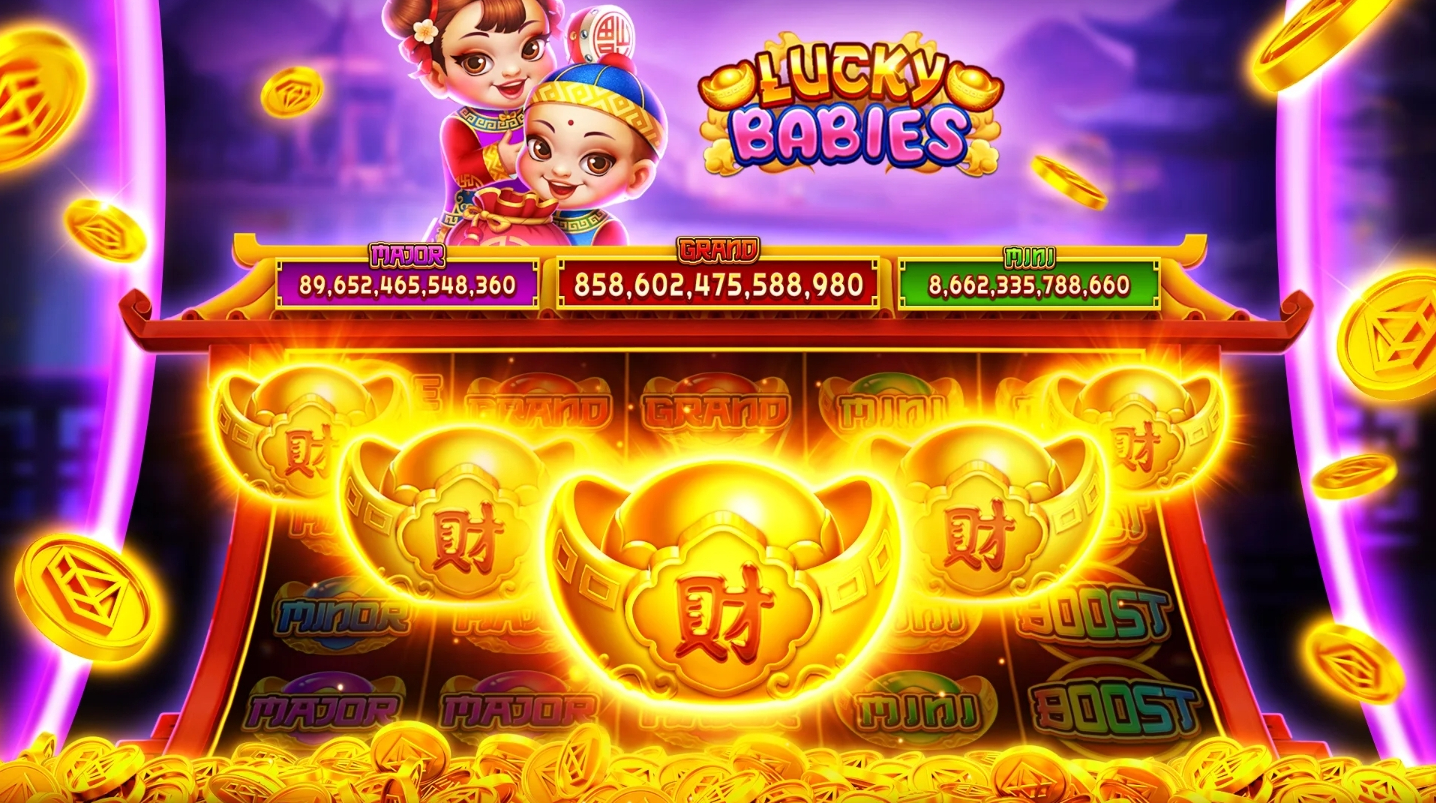 You may also like: 11 Best Strip Poker Apps
2. Jackpot World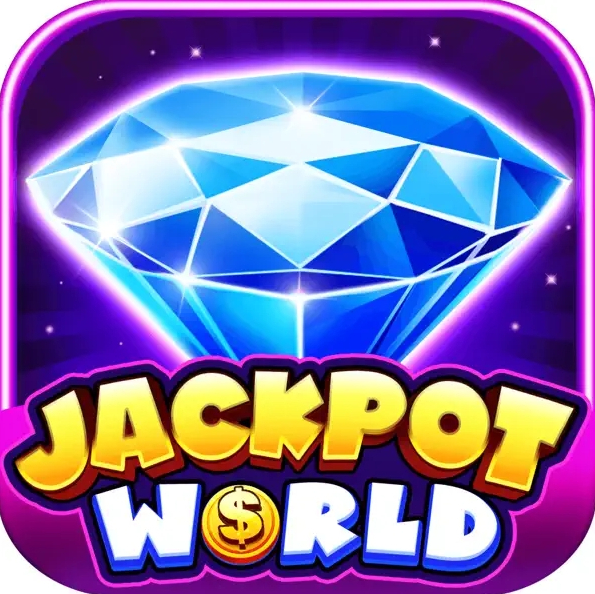 This app boasts a vast and diverse array of slots from around the globe, providing endless enjoyment for you. Get ready to be spoiled for choice, with new games added weekly, keeping you engaged and exhilarated! Furthermore, all the machines are unlocked right away, and the daily quests you take provide generous in-game rewards.
Naturally, the game offers a generous welcome perk that won't disappoint. You receive $12M upon joining and an extra $10M every day you log in. After that, the fun never ends: as long as you want to gamble, anything is possible.
The game comes equipped with its very own in-built bank for stocking up on game coins with every spin. But that's not the only perk! The slots offer a plethora of mega wins guaranteed to leave you awestruck. With such indulgent gameplay, why leave the fun behind? Enjoy every delightful moment and satisfaction to your heart's content.
The community aspect is cool as well. The app lets you share thrills with millions of users from every corner of the world. And all that without spanning a cent from your own pocket, how cool is that?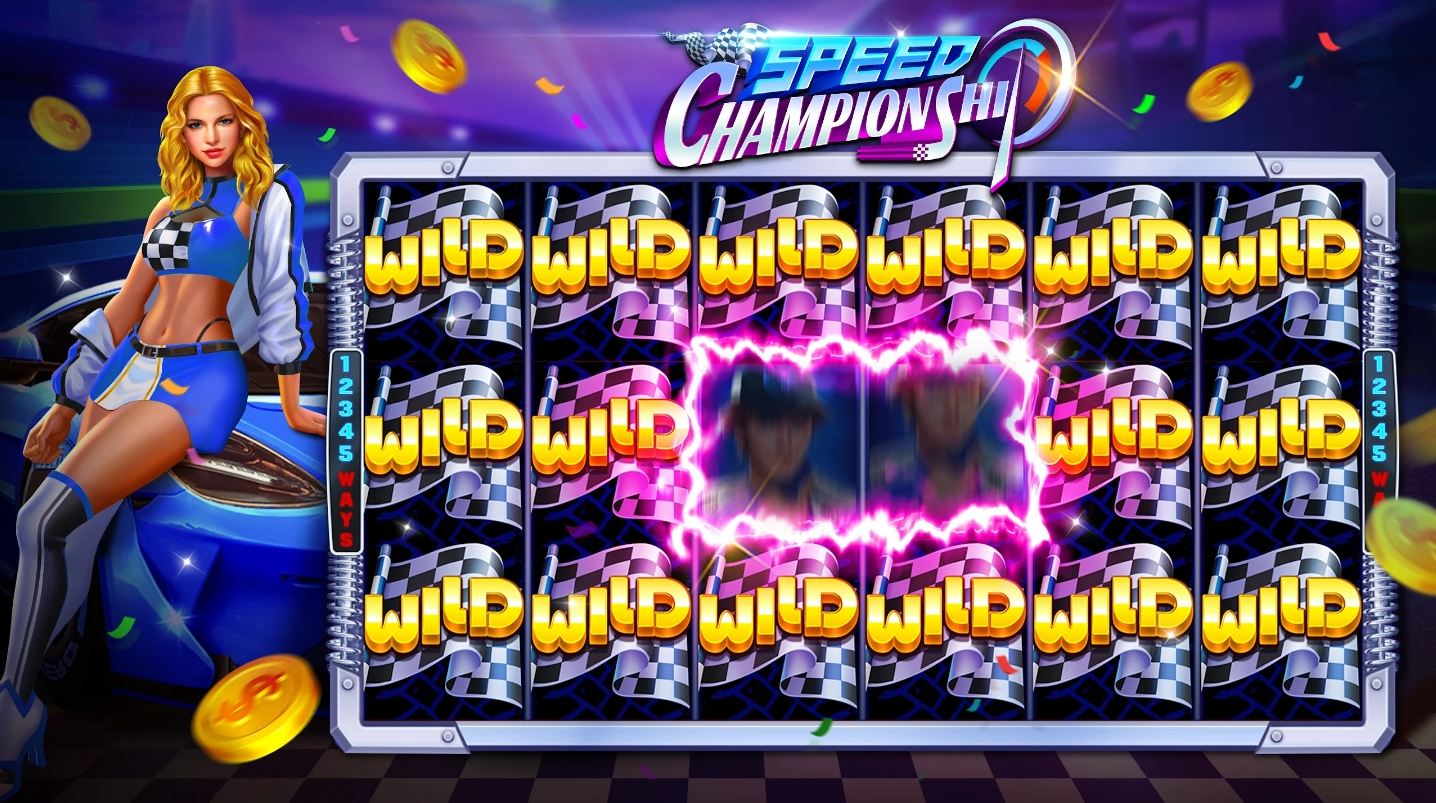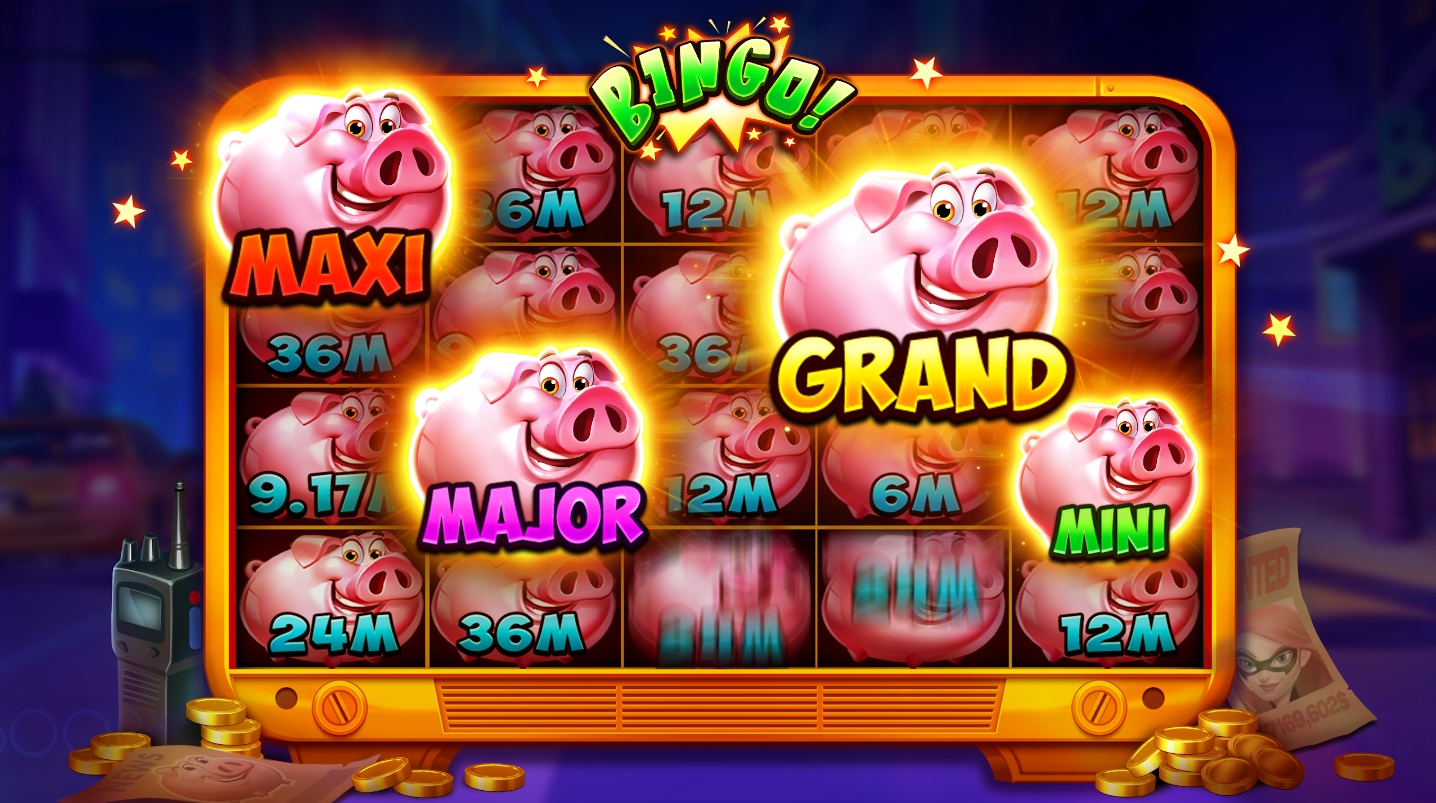 3. Huuuge Casino Slots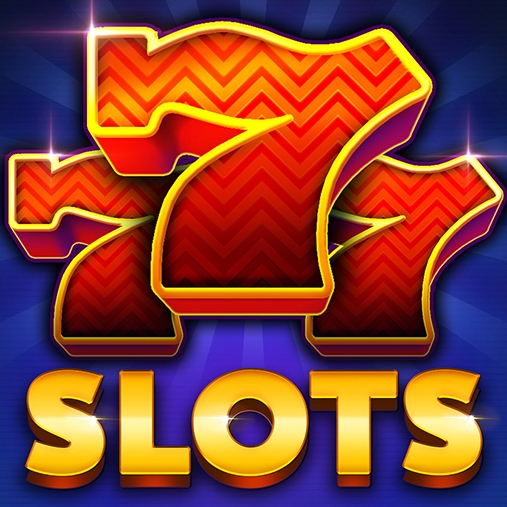 If you need a casino app that packs a punch, don't get past this one. With over 100 different slots for you to try, you'll be sure to find a smth that suits your style. Whether you're a fan of retro classics or modern slots, you're sure to find a game that suits your style. Take a trip down memory lane with the 777 Retro Reels, or try your luck with the Buffalo Rush.
And if you're seeking a little healthy competition, join the billionaire club. This is where you can play lucky slots with your mates to compete for huge prizes. It's a great way to add some excitement to your gameplay and boost your odds of winning big.
The app is easy to install and navigate, with user-friendly controls that make it a breeze to play. The graphics are top-notch, with vivid colors and smooth animations that transport you straight to the casino floor.
And speaking of winning, while the app does not deal with real money, you can still win virtual prizes and bragging rights among your friends. So why not give it a spin and see if lady luck is on your side?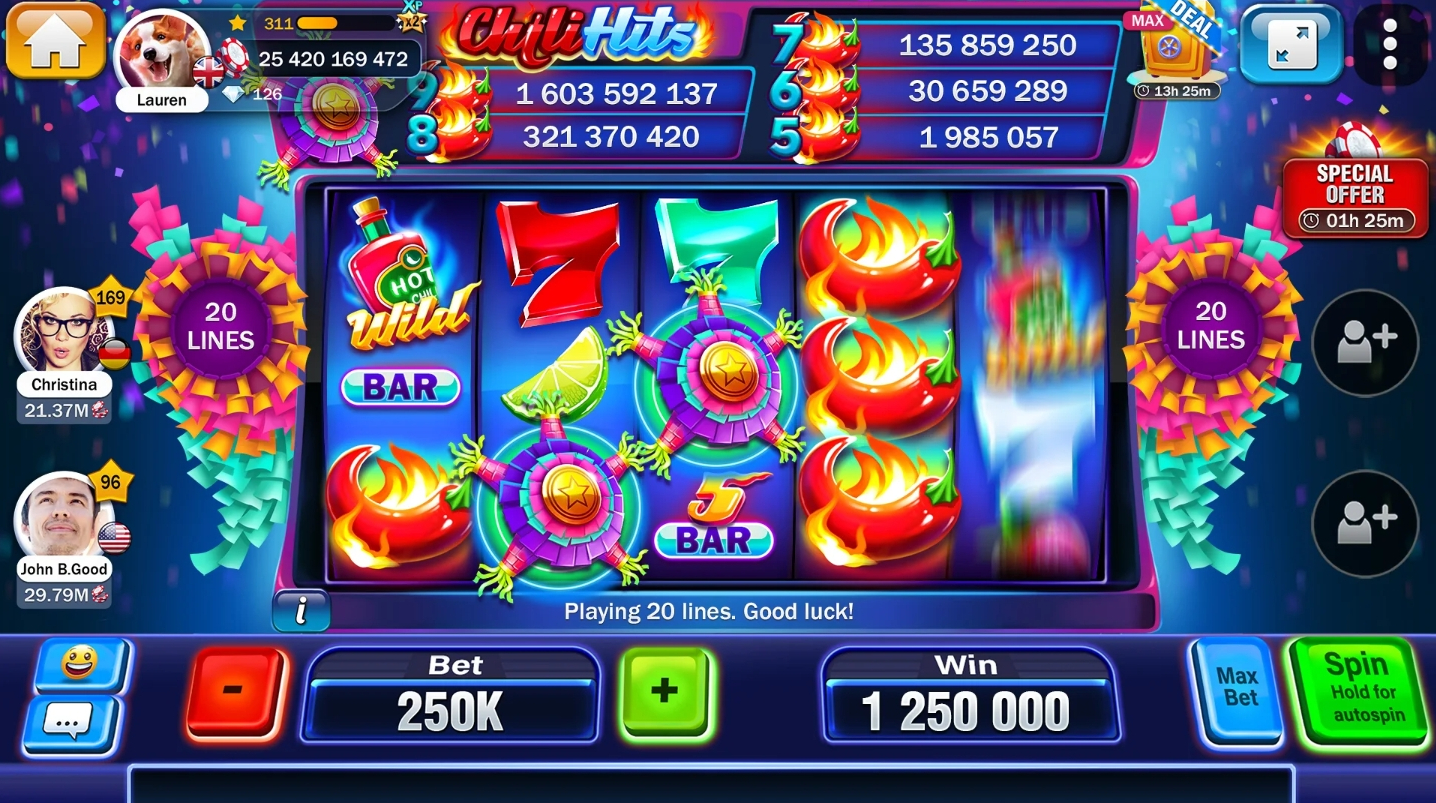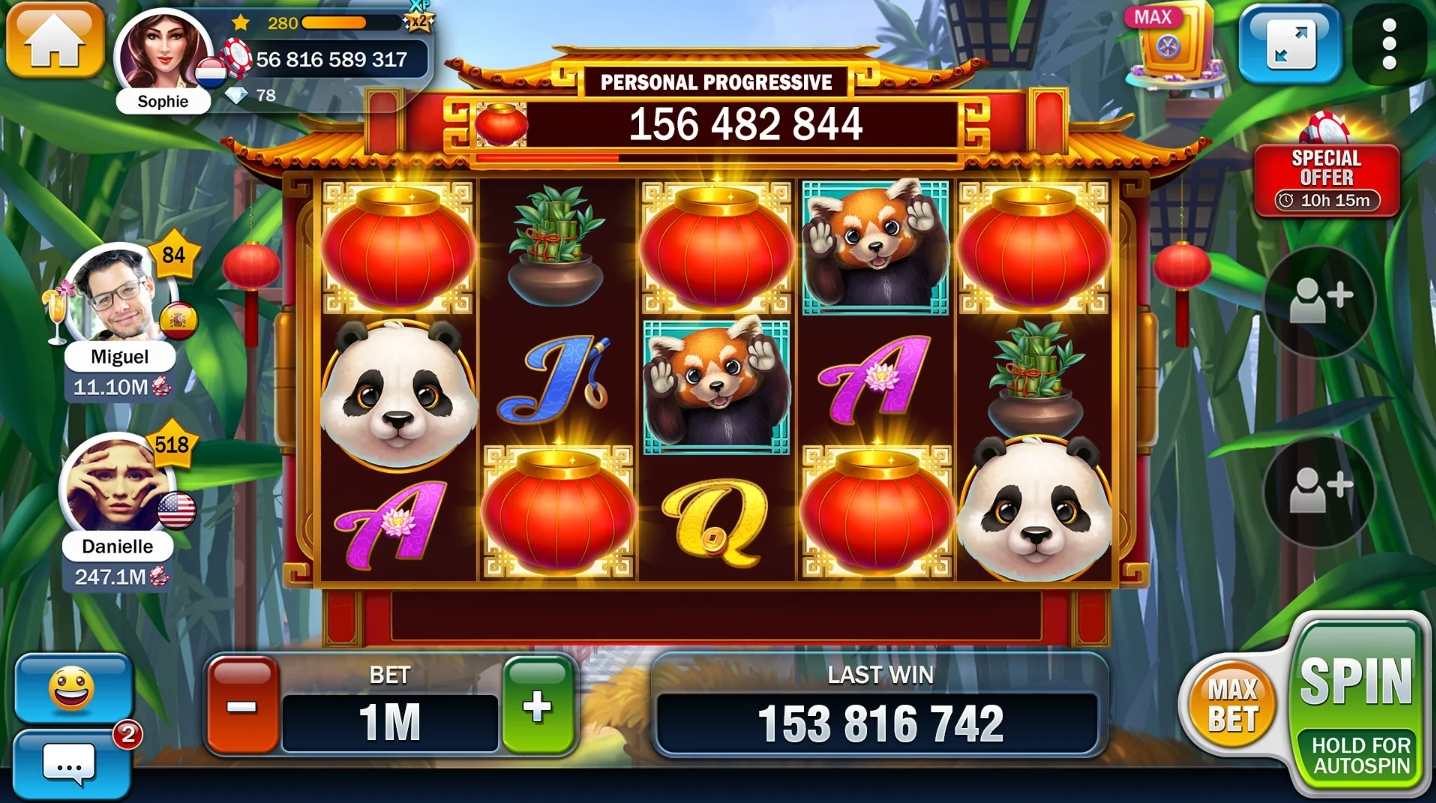 4. Lotsa Slots
On the hunt for an exciting way to test your luck? This app is right up your alley, then! With a constantly expanding selection of games, you'll never run out of options. Plus, thanks to weekly updates, your odds of striking it big keep getting better and better!
Hereby, the app is not only great for its numerous games, but also its exceptional quality. As they are all crafted by seasoned casino professionals, players can expect nothing less than top-notch graphics and immersive sound effects.
Plus, you definitely won't be disappointed by the prizes here. They aren't just big, they're huge! With some giant jackpots and trophies up for grabs, you'll feel like a true winner. Exclusive offers and promotions further enhance your chances of raking in the coins, so keep your eyes peeled!
But what is fun in gambling if you can't share it with your mates, right? Well, the app actually lets you invite some buddies to compete with you and compare your scores on the global leaderboard. And the cherry on top: you get 5 million free coins to jumpstart your gaming journey!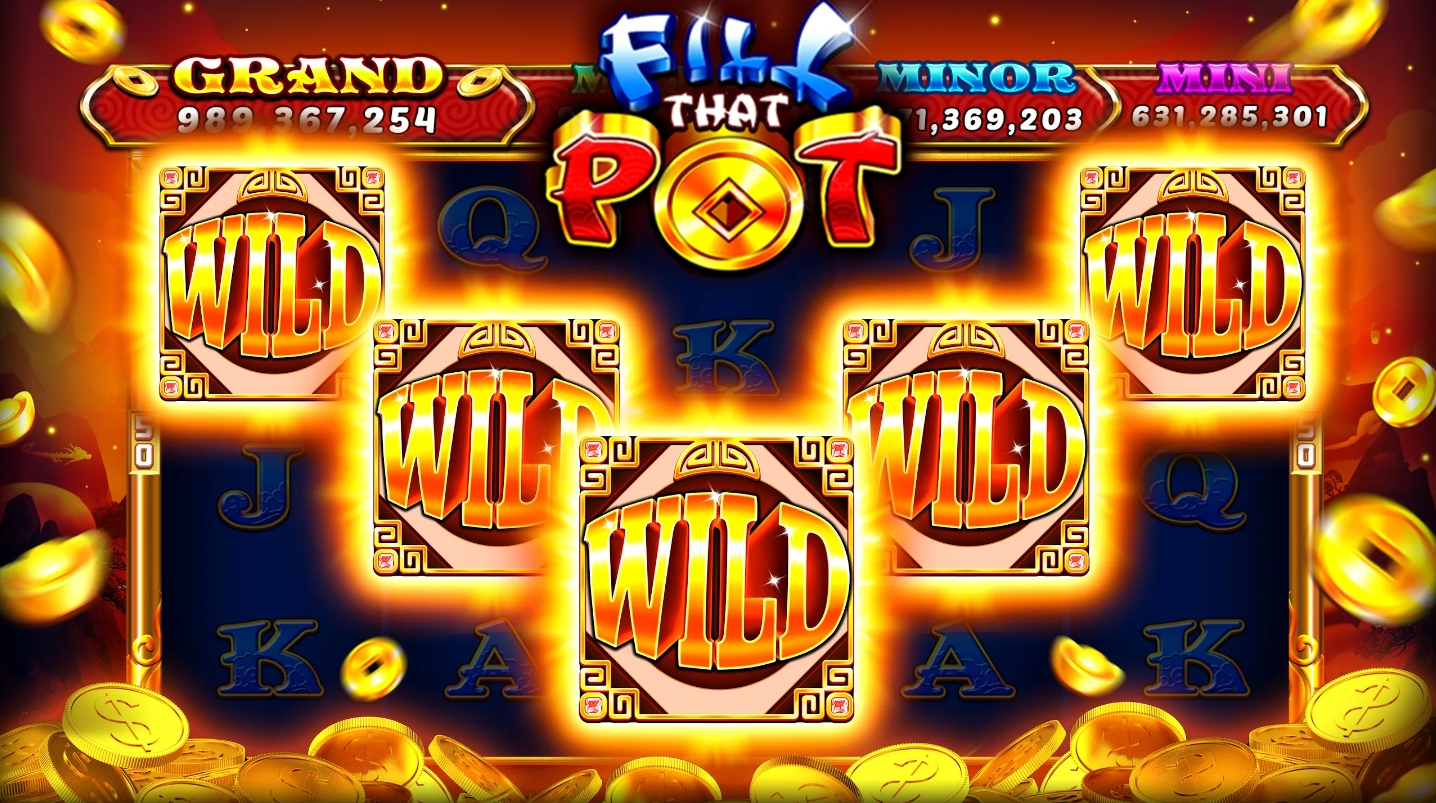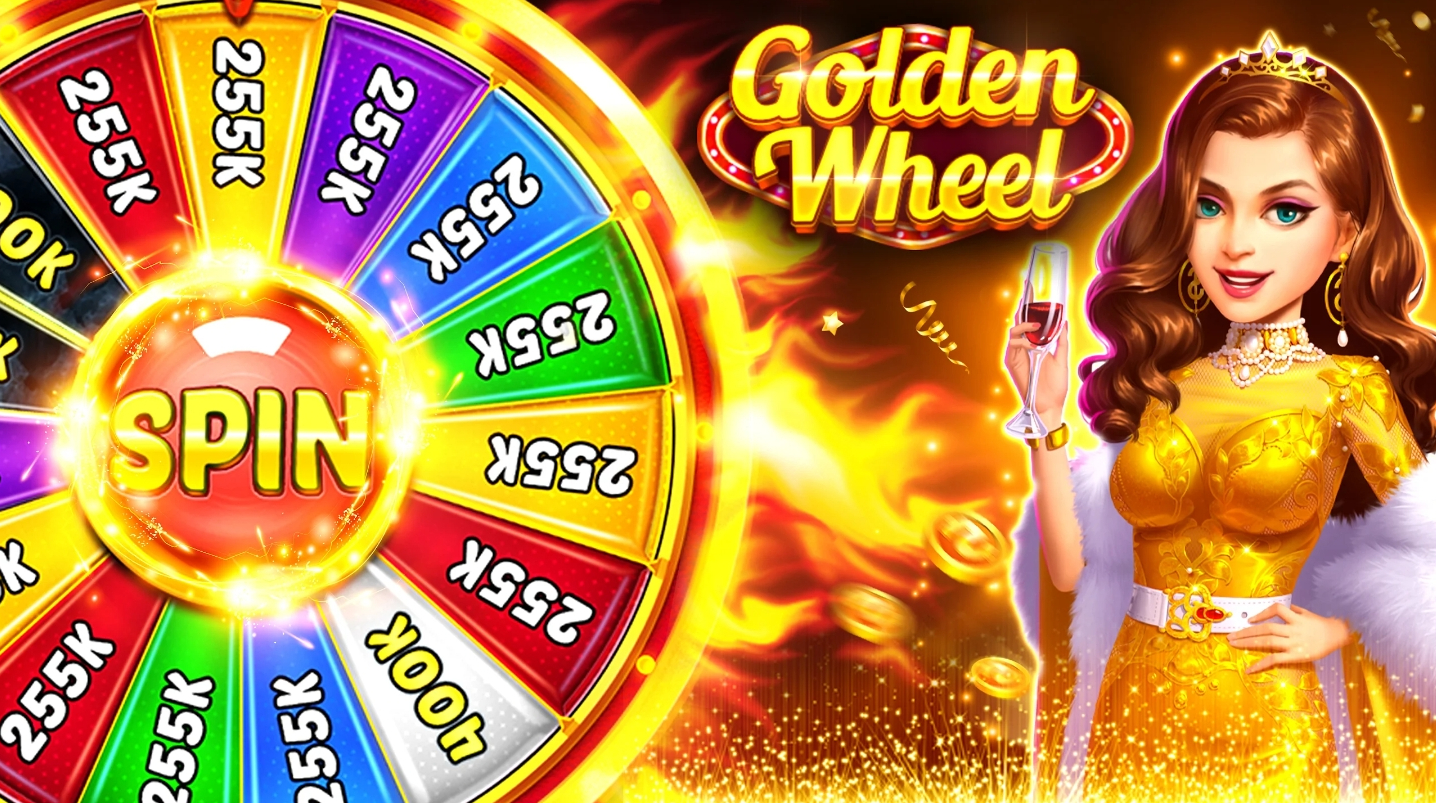 5. Cash Frenzy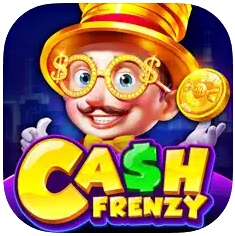 Here's an app with over 100 slots that are sure to keep you amused for hours on end. The thing you'll definitely appreciate about this one is how easy it is to get free coins. You get instant perks every 15 mins, more coins every 3 hours, and of course a booster for entering the game every day.
Plus, there are cool graphics and a soundtrack to add up to the vibe even more. You'll find slots with art you've never seen before, exclusive bonus events, and so much more. The welcome greeting is included, so you can dive right into action here.
There's a vast array of free slots, so whatever your taste is, you'll find smth to match your needs. Besides, the app provides an immersive social casino playground. Share your wins with friends and join in on the fun together. It doesn't deal with real money, so no risk here.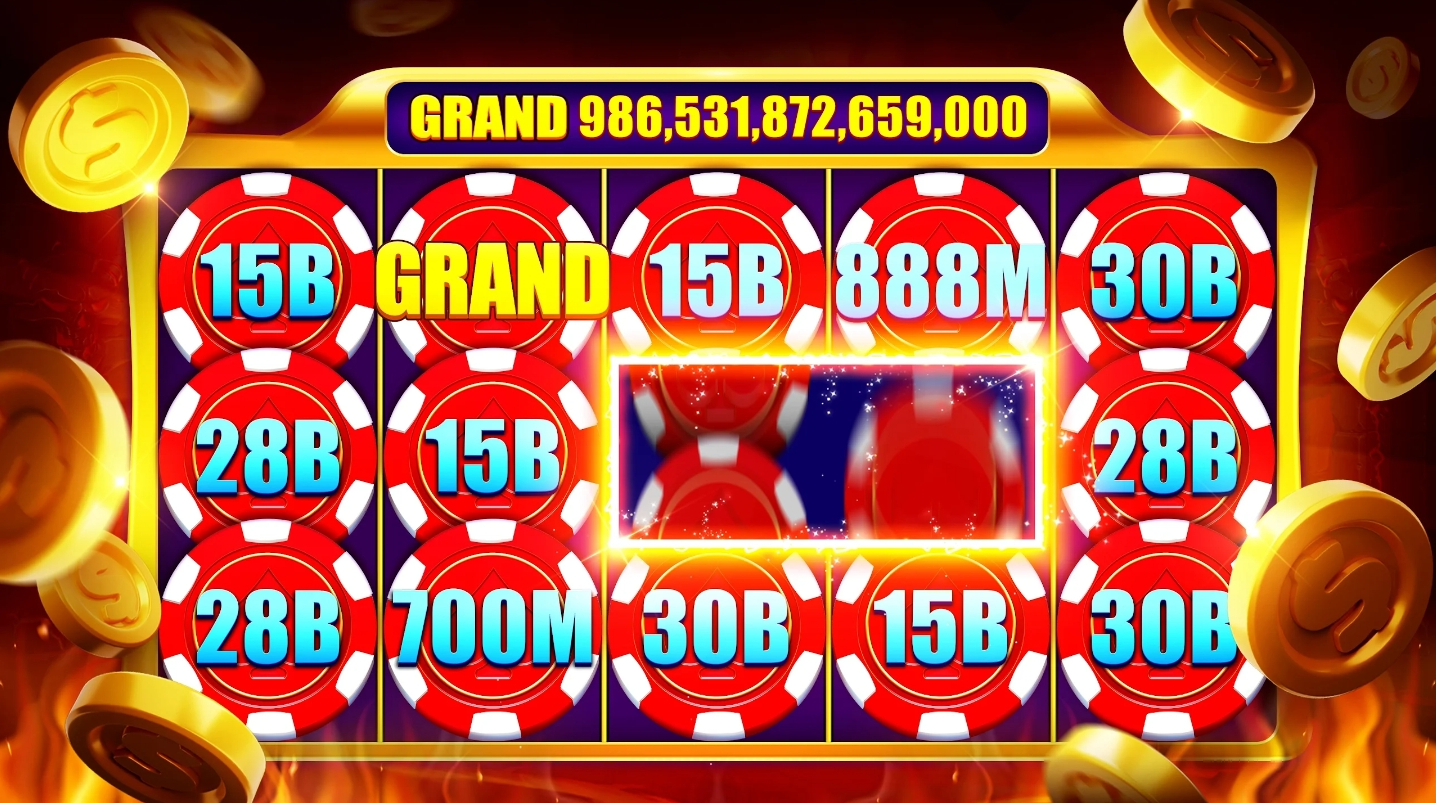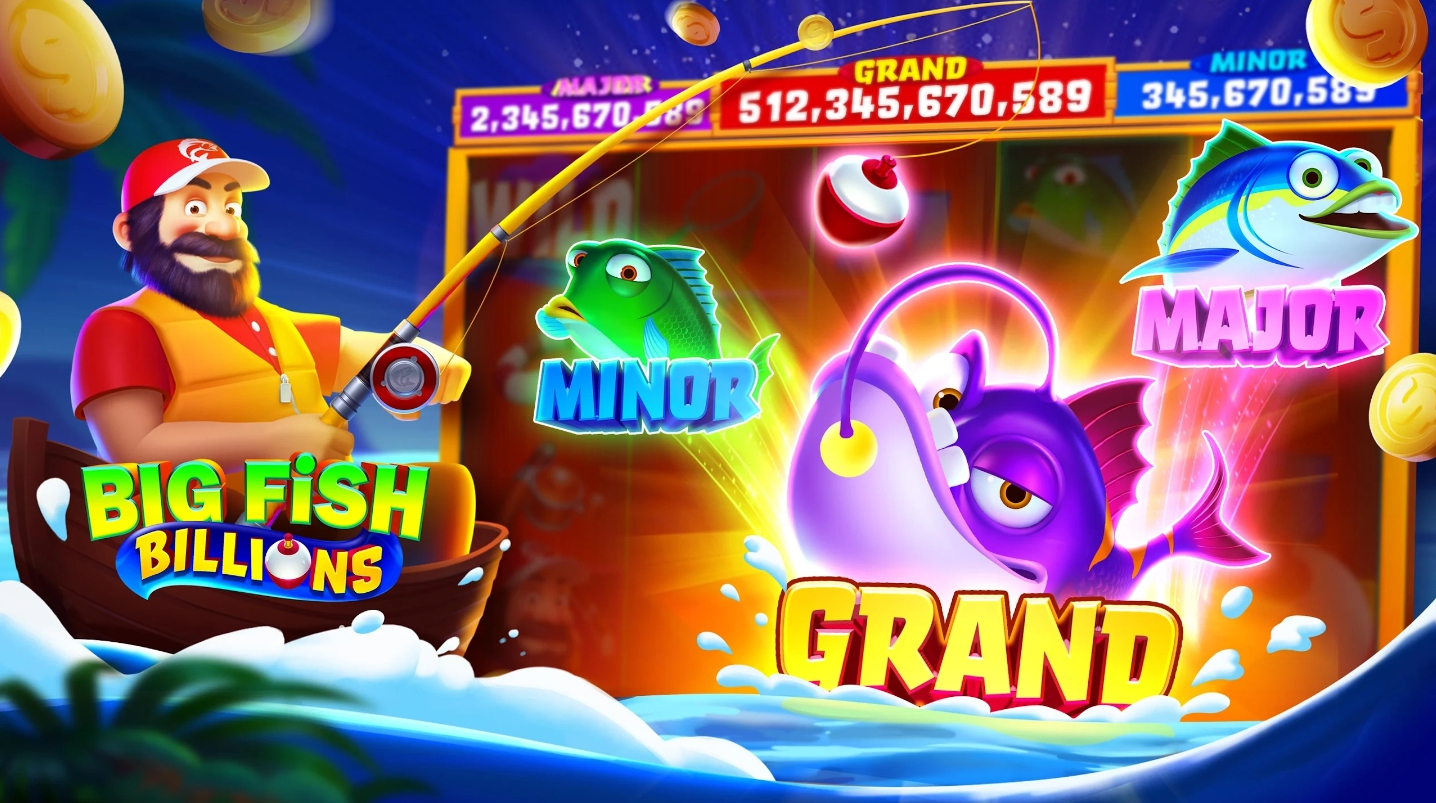 6. Slots Myth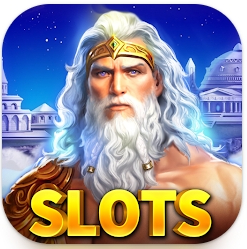 That's the kind of app to give you an authentic Vegas casino exp. It's all about bright eye-catching graphics, yet it's pretty easy to play, so you'll find yourself winning in no time. Along with the graphics, there are sound effects that perfectly capture the essence of a bustling casino, transporting you to the real casino experience.
As for the variety, you have everything you may ever need here. There's a diverse spectrum of high-quality slots, each with a unique set of games that increase your odds of winning huge payouts. The best part? Future updates will bring even more options, so the fun never stops!
You'll get $20M in chips as a welcome bonus, so feel free to jump into action and hit the jackpot right up front. The daily bonus wheel and hourly boosters will keep pouring in those chips, unlocking even more chances of hitting those massive jackpots. Hold on tight, because you are in for a hot streak!
The app covers additional poker games that let you double your winnings. Not to mention, the huge and super wins you can get are downright addictive! You can also access the app offline if needed.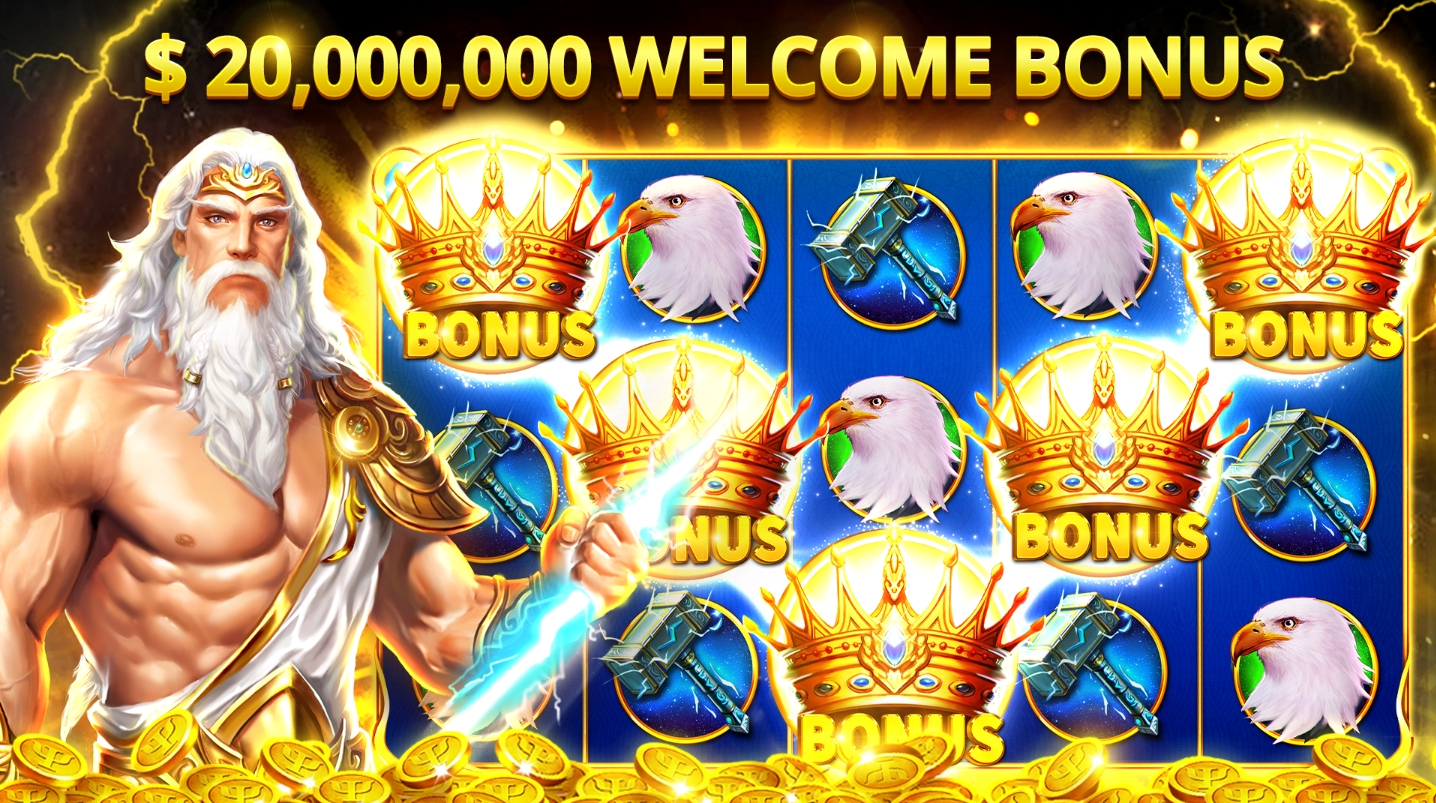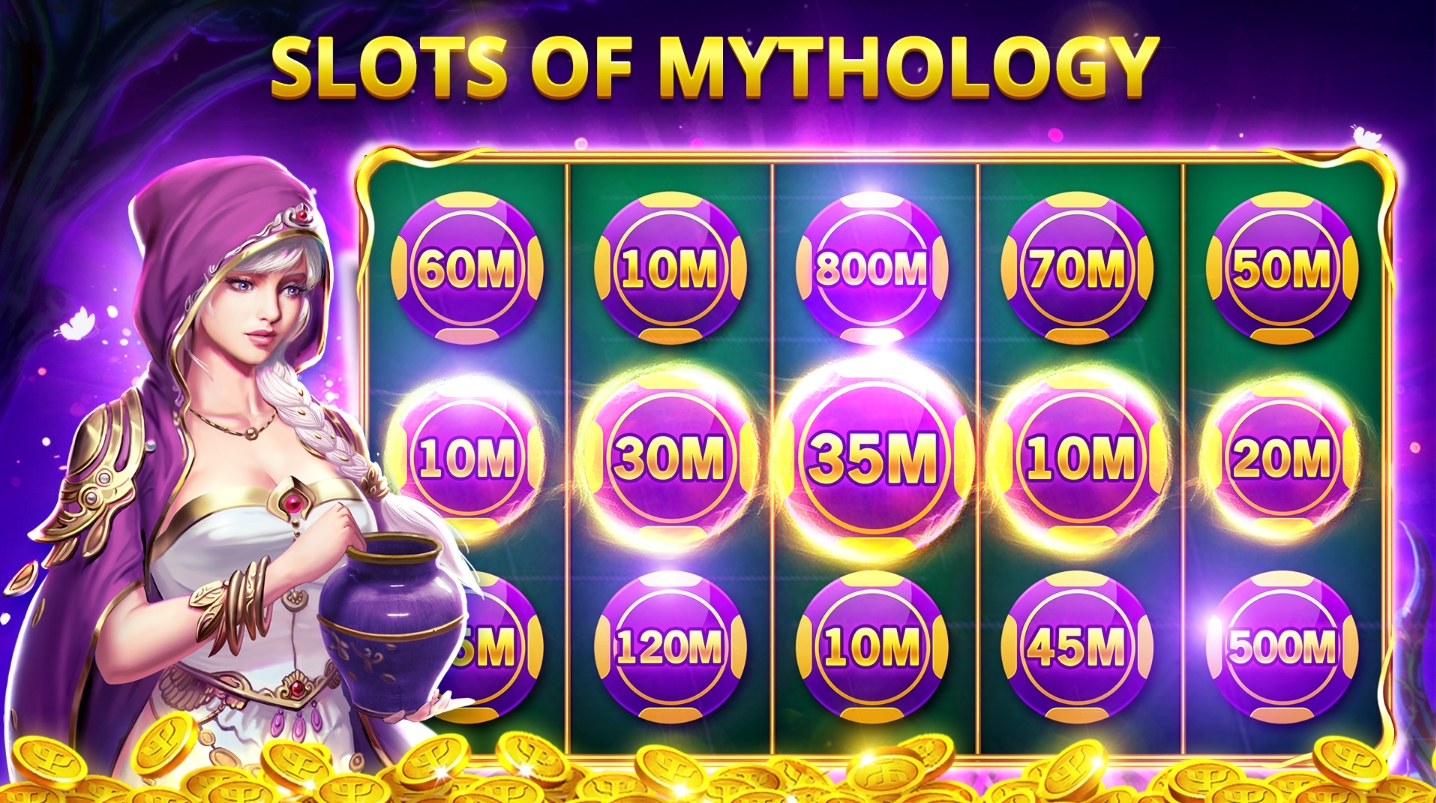 7. Slotpark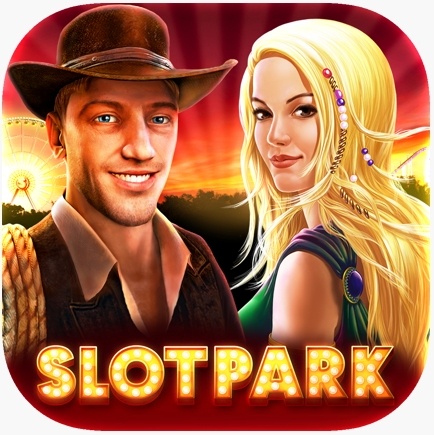 That's a stylish app that will change the way you gamble online. Although it doesn't involve any real money or prizes, you get an immersive lifelike experience of being in an actual casino. The graphics are top-notch, and you'll be pleasantly surprised by the variety of slots to play.
Speaking of which, the selection is nothing short of astounding. With 10 machines to try, you'll be absolutely spoiled for choice. Each one is packed with exhilarating spins and epic tools that will transport you to another world. Rest assured, your exp is bound to be unforgettable.
And the real kicker? The odds of winning big are stacked in your favor! So if you're feeling lucky, feel free to multiply those winnings with just a few taps. This is perfect for those seeking entertainment, without the risk.
The greeting bonus is a ticket to jumpstart your playing exp. You don't even need to register to gamble, just connect the app with FB to receive even bigger bonuses.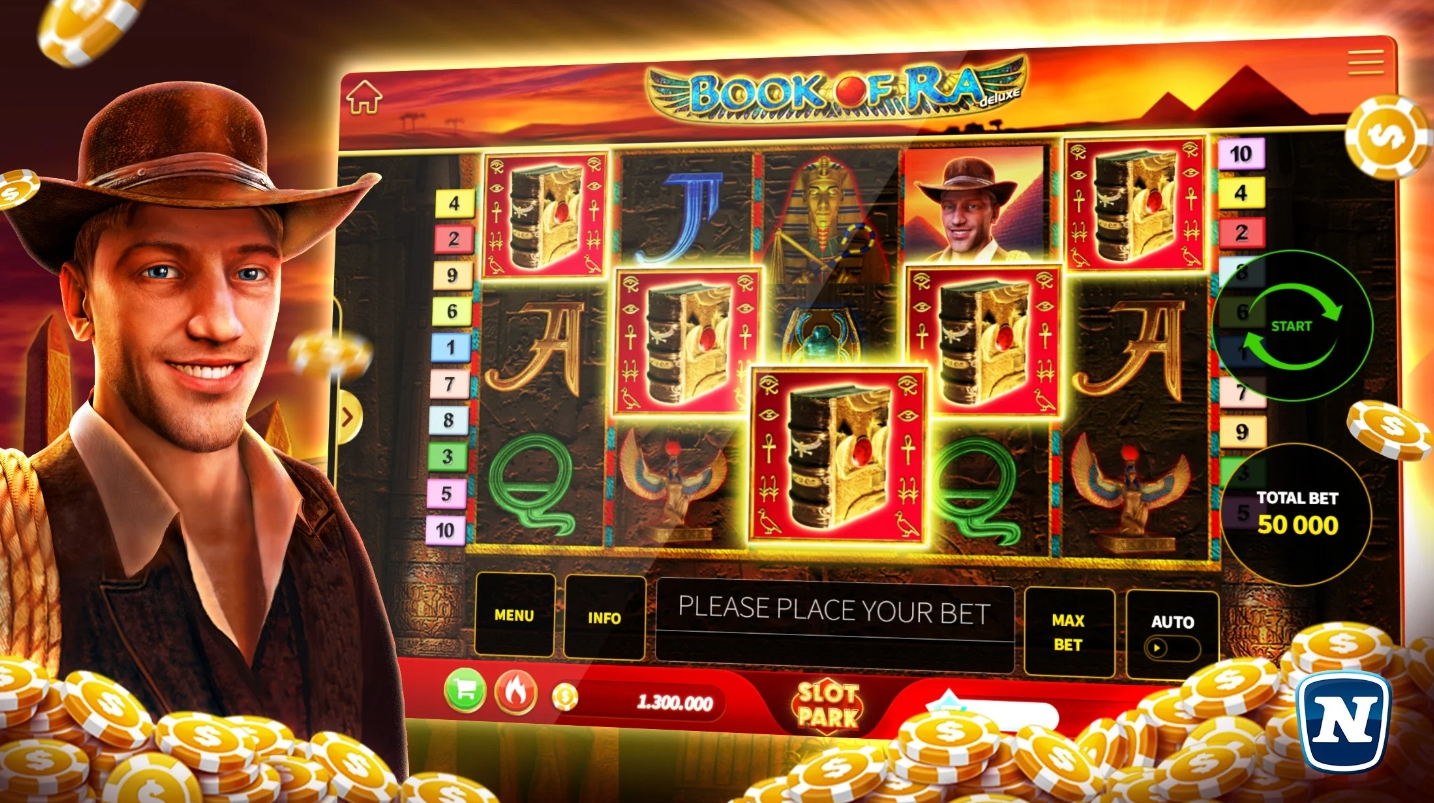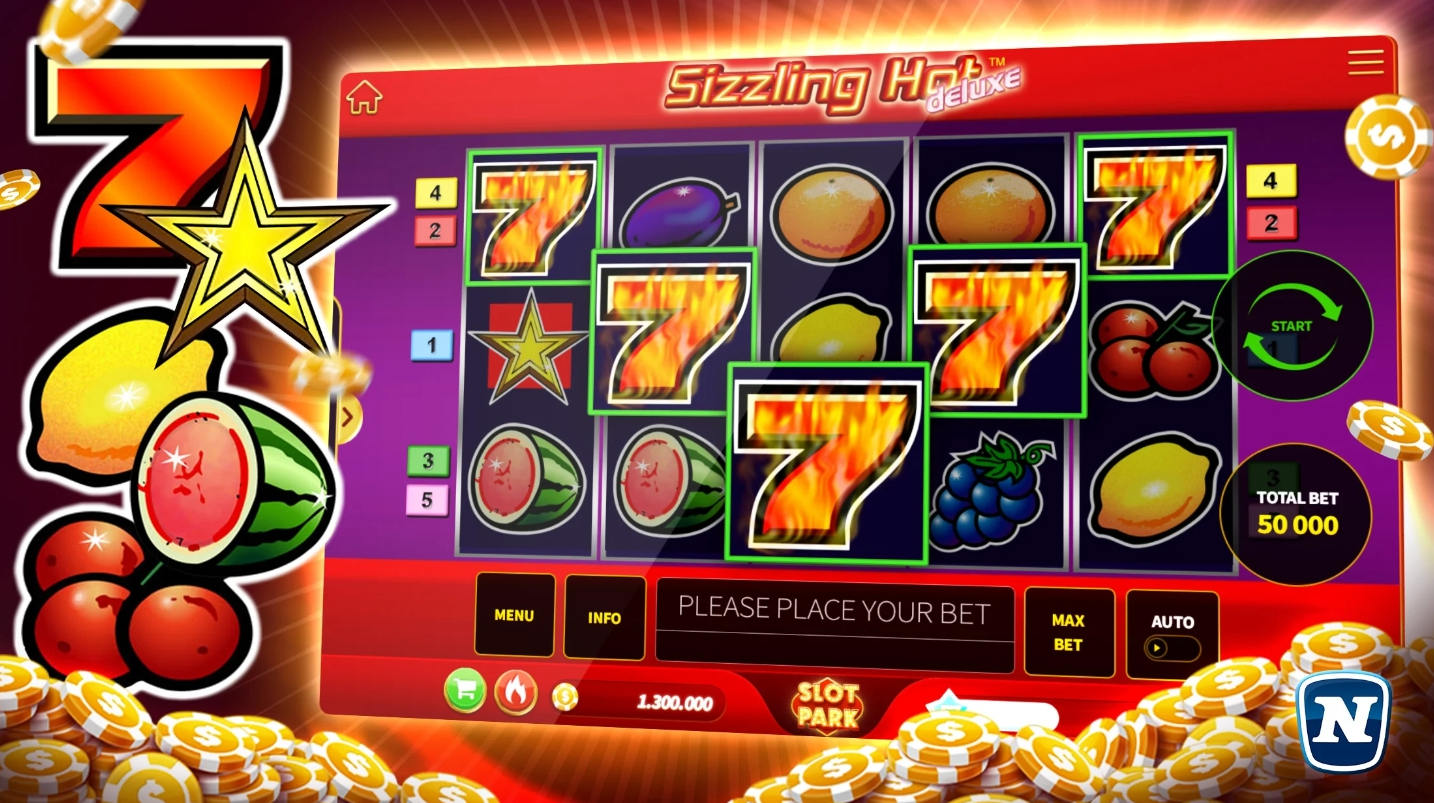 8. Viva Slots Vegas
Wanna get a genuine Vegas-like experience, but without the risk? This app is the one for it. Its wide scope of classic slots will transport you to the heart of Sin City in no time. And the range of single-line slots is simply unparalleled. Whether your game is bars, triple sevens, or cherries, there's smth for everyone here.
The app lets you exp the rush of the casino with this top-notch simulation. With realistic machines, jackpots, diamonds, dice deluxe, and more, you can win big without ever risking real money The collection of slot games gets regularly updated with new additions and quests, updated weekly.
And with fresh content served up regularly, you'll never run out of material to enjoy. You'll also get a welcome bonus to dive right into gambling. There are also tons of boosters to let you play for as long as your heart desires. The app runs offline, making it playable anytime needed. Although the game is free, you'll need to put up with ads.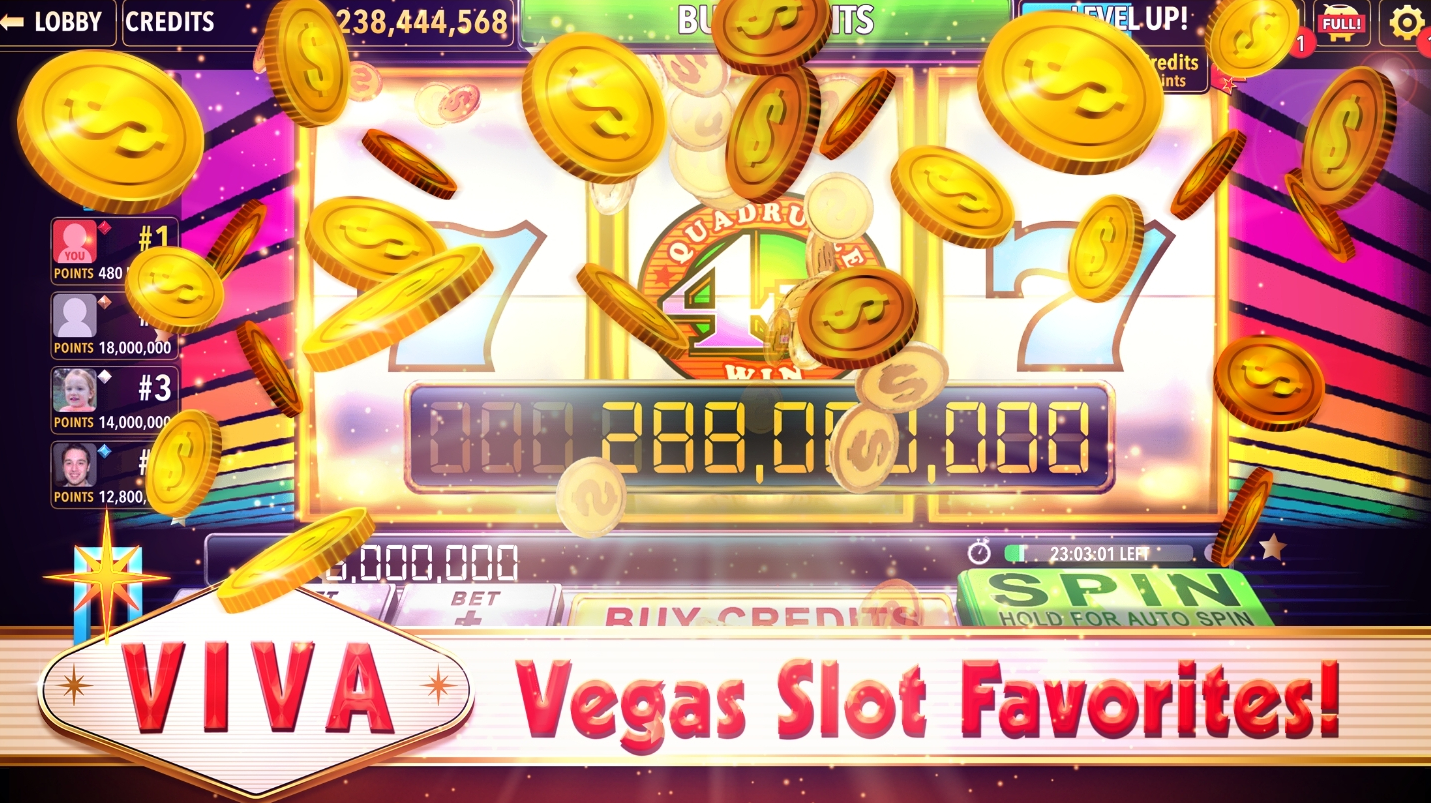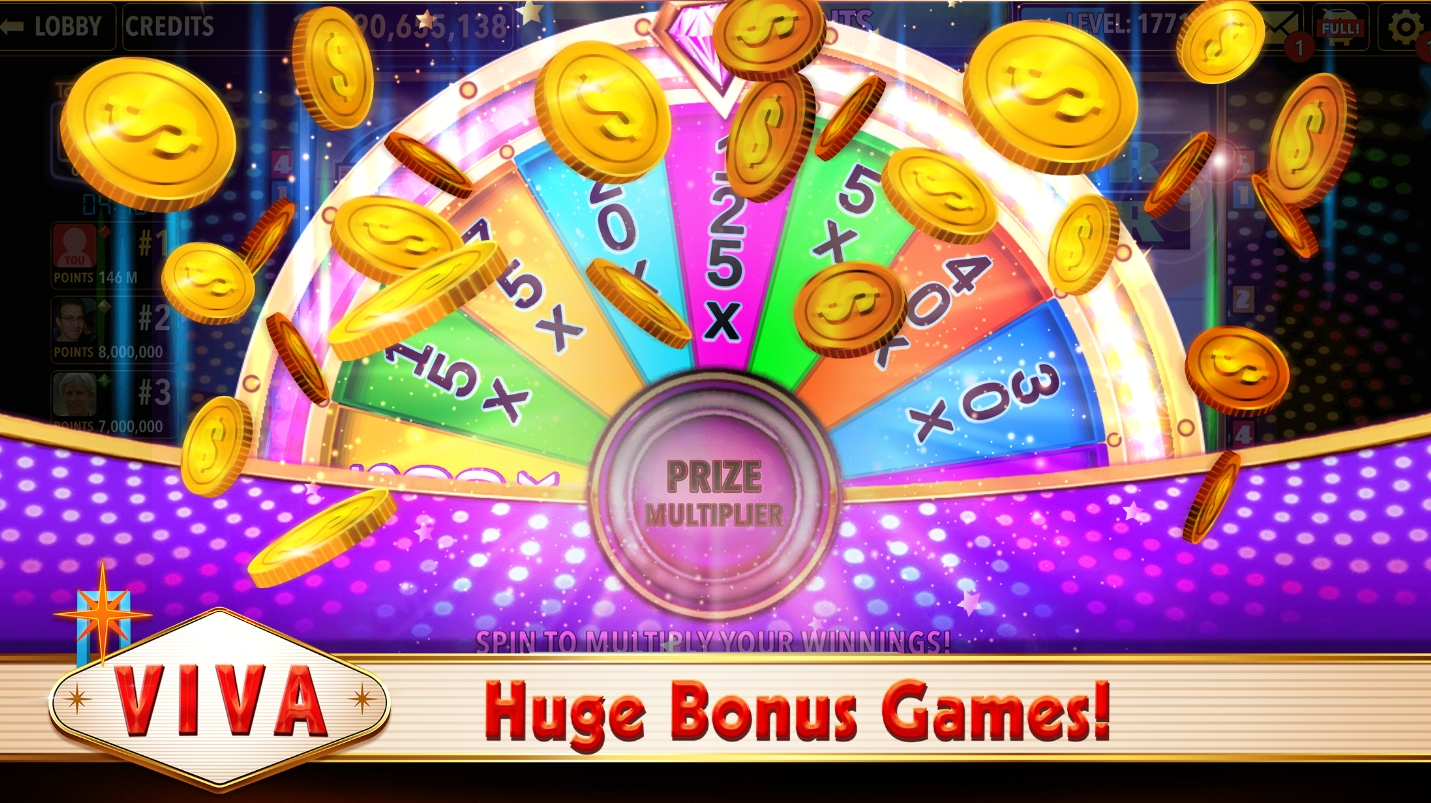 Check also: 17 Best Sports Betting Apps
9. Double Win Slots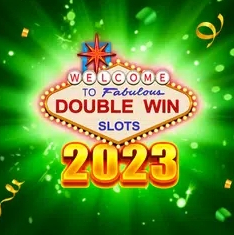 This app is jam-packed with exciting casino games that will keep you coming back for more every day. The daily tasks are a great way to earn bonuses, and leveling up has never been more rewarding. Plus, the new ones come out regularly, and they provide a fresh experience every time.
All the machines are truly a highlight of this app. It's easy to get lost in the world of slot machines and keep playing for hours straight.
But the real fun comes from inviting your buddies to play and win the jackpot together! Sharing the joy of hitting the jackpot with your mates is an exp like no other. Plus, with wonderful quests and exclusive mini-games, you'll never run out of things to do.
The quests are a wonderful way to set yourself on the path to riches. These are both challenging and rewarding, and it's satisfying to see how much progress you're making. The mini-games are fun as well, and none of these make you risk any real money.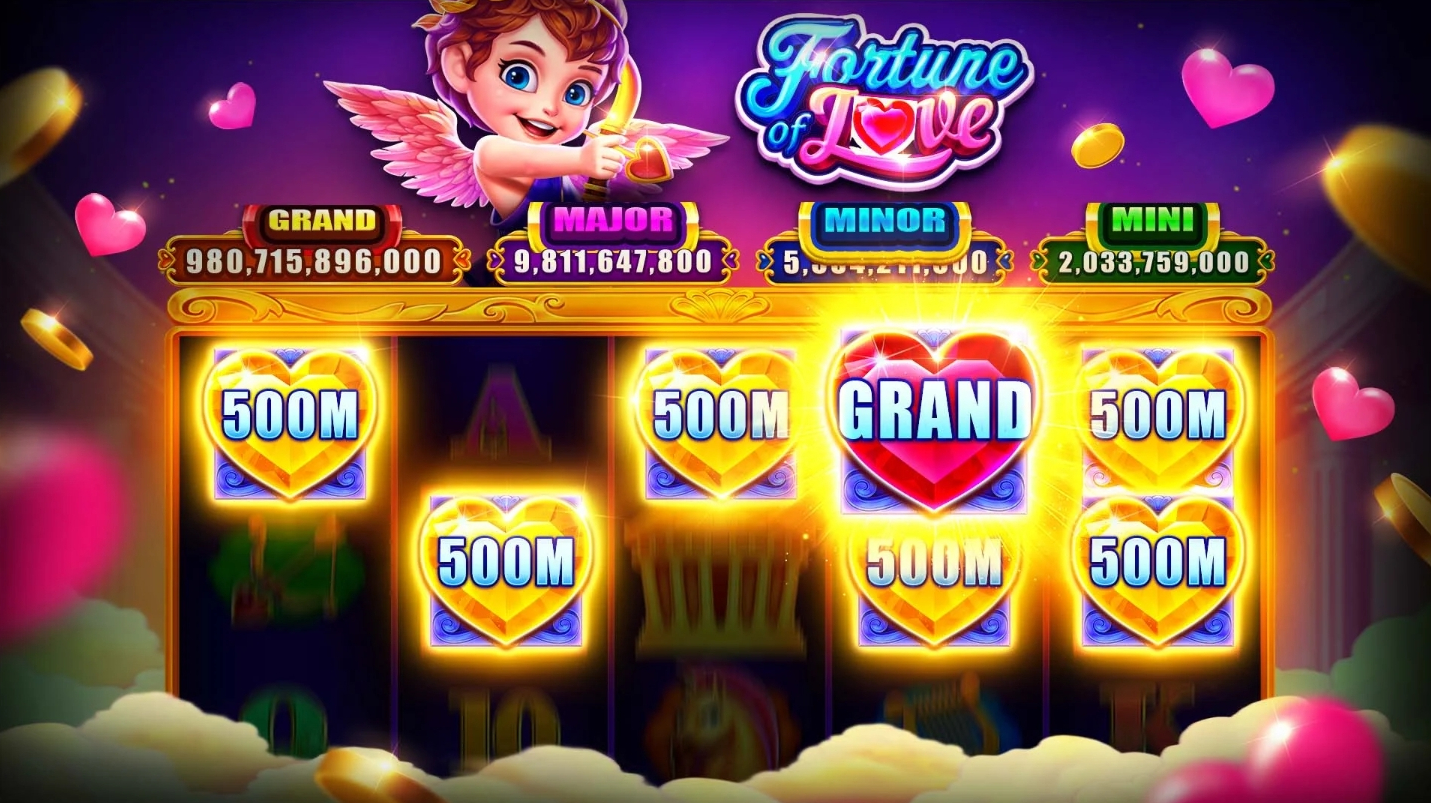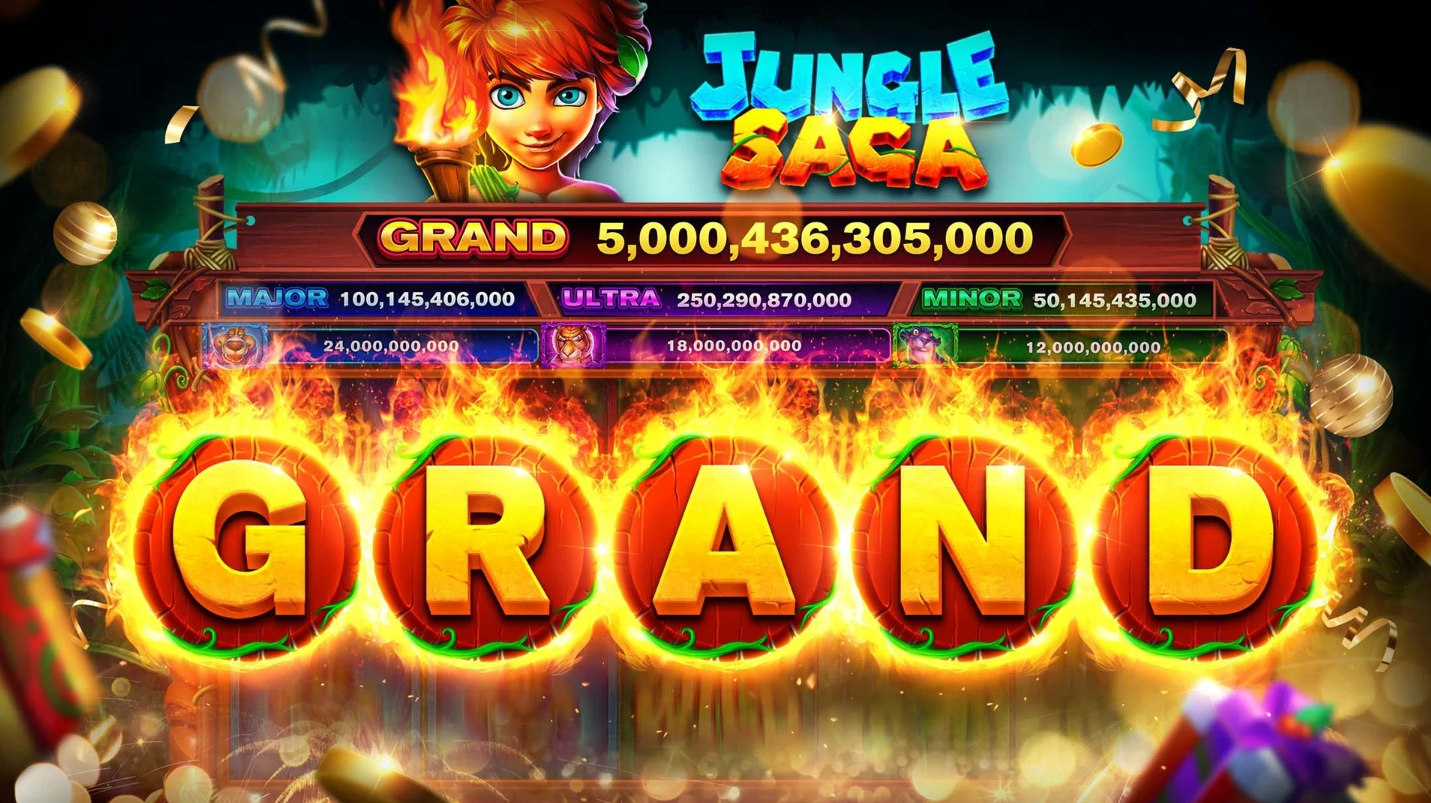 10. Golden Casino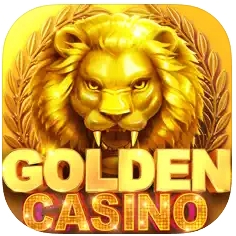 This game is here to immerse you into the world of risk-free but fun gambling. It provides all the thrills of a real casino, yet you won't have to put your money at hazard. Upon sign-up, new you'll be greeted with a generous welcome package, including a ton of coins and other goodies to enjoy on the house.
The app covers a vast scope of free slots that are regularly updated (every few weeks, to be exact). There's a game tailored to everyone's taste, whether you prefer classic slots or newer and more dynamic ones. The best part? You get free coins each day, just by logging in, without even having to spin, so, you'll always have a chance to spin and hit the jackpot.
And if you like to share the games with friends, you'll enjoy a social aspect too. You can invite mates and enjoy your fave machines together. Plus, the extensive VIP Program covers even more benefits, weekly special events, mini-games, and more. While it doesn't allow real-money gambling, this app offers paid features to keep you entertained.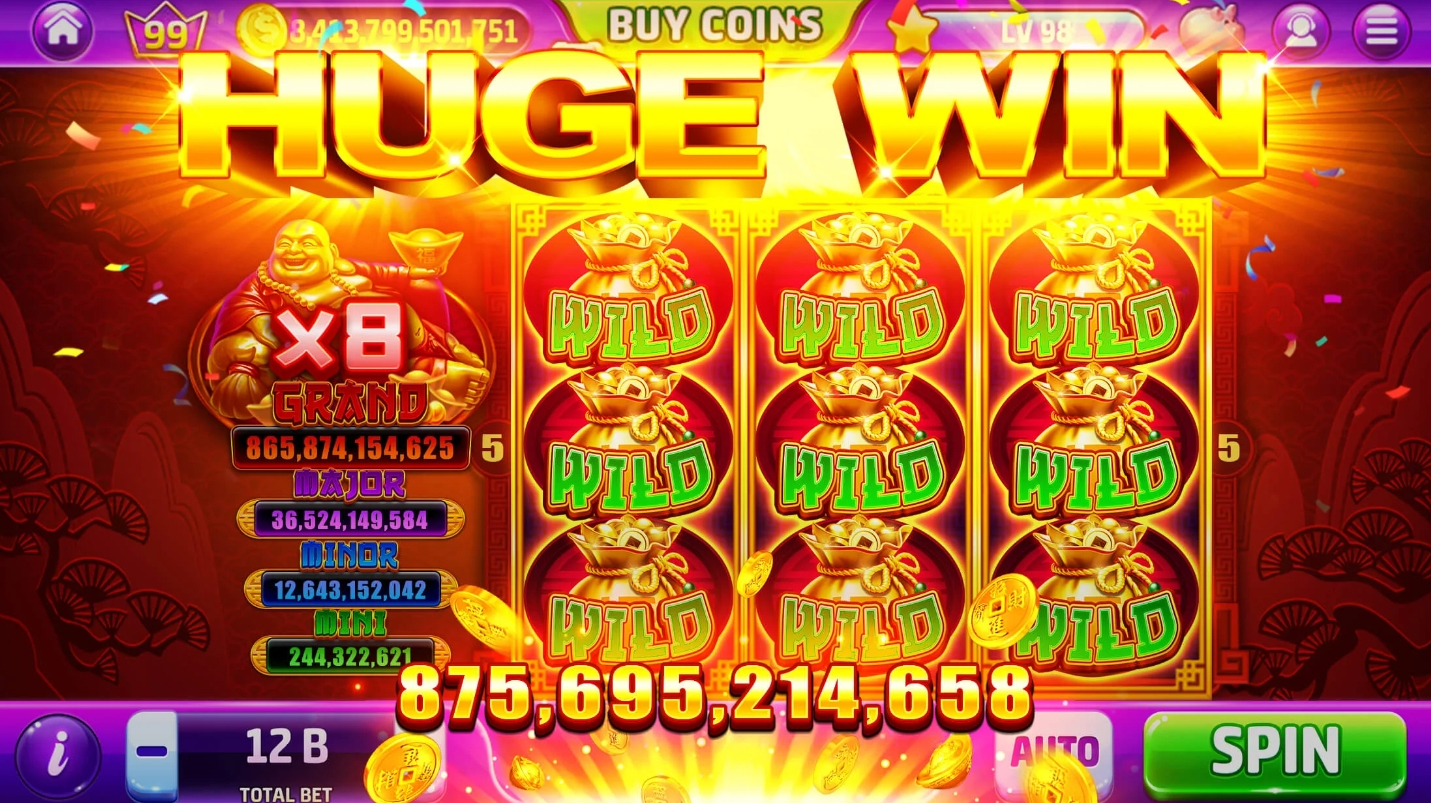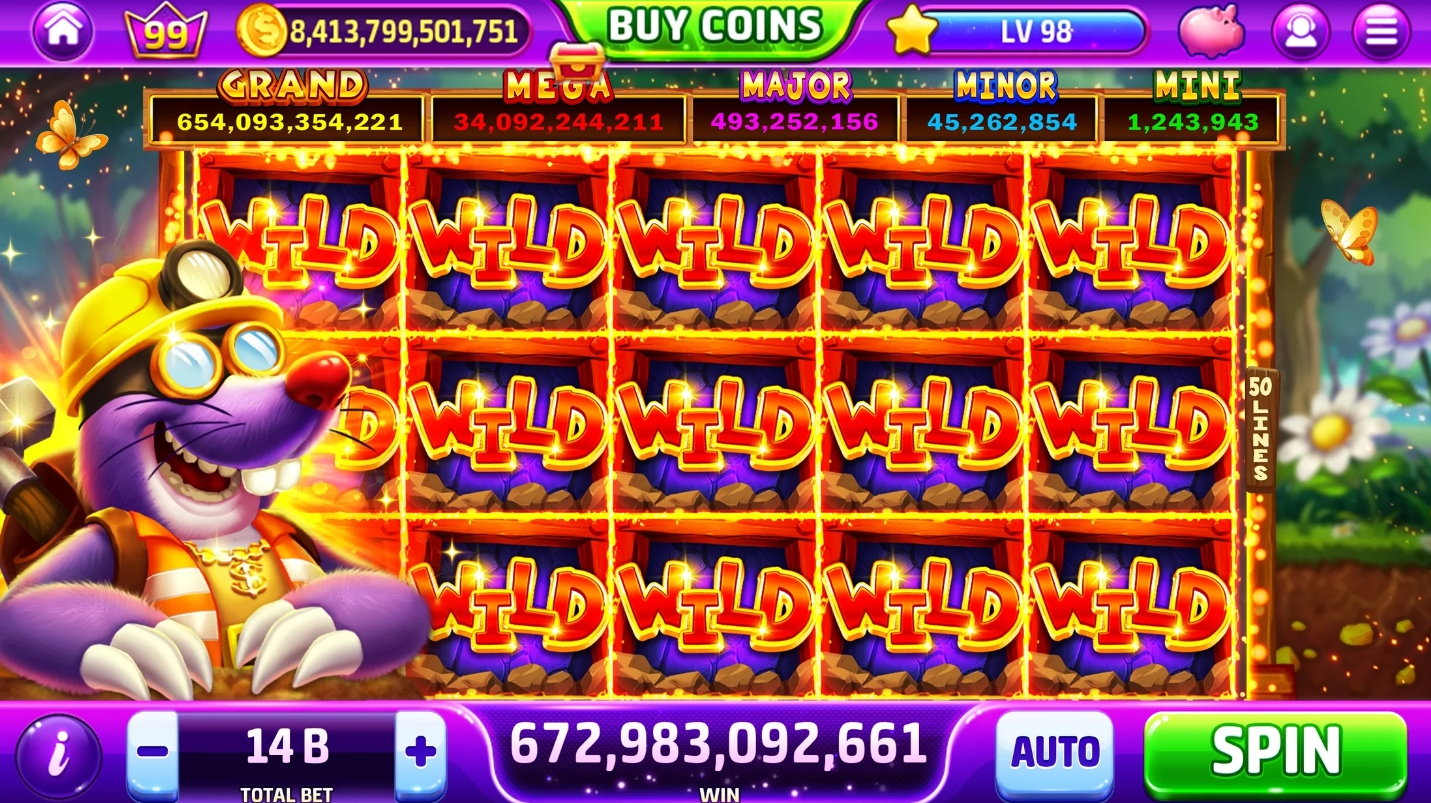 11. Gold Fish Casino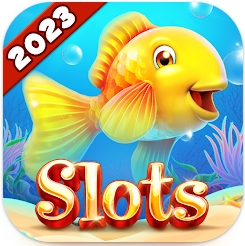 If you'd like your casino game to have a cute setting, this is the one. The game gets you into a tropical world filled with colorful fish to assist you along the gambling adventure. There are over 200 slots to pick from, so you'll definitely find smth to enjoy here.
All games are different in concept, so there's no place for boredom. For instance, there's a game where you get to select fish tanks and win huge coin bonuses. It's like having your own little aquarium that rewards you with coins!
Each game offers special bonus rounds and extra boosters to play for as long as you want. And if that's not enough, new slots are added all the time, so you never run out of options. And if you're lucky, you might just hit one of the multi-level jackpots or bonus slots.
But even if you're not that lucky, the free spins are always a blast. And don't forget about the massive 20M coins greet bonus you get just for signing up! Plus, you can send and get gifts from mates, which is a great way to keep the fun going.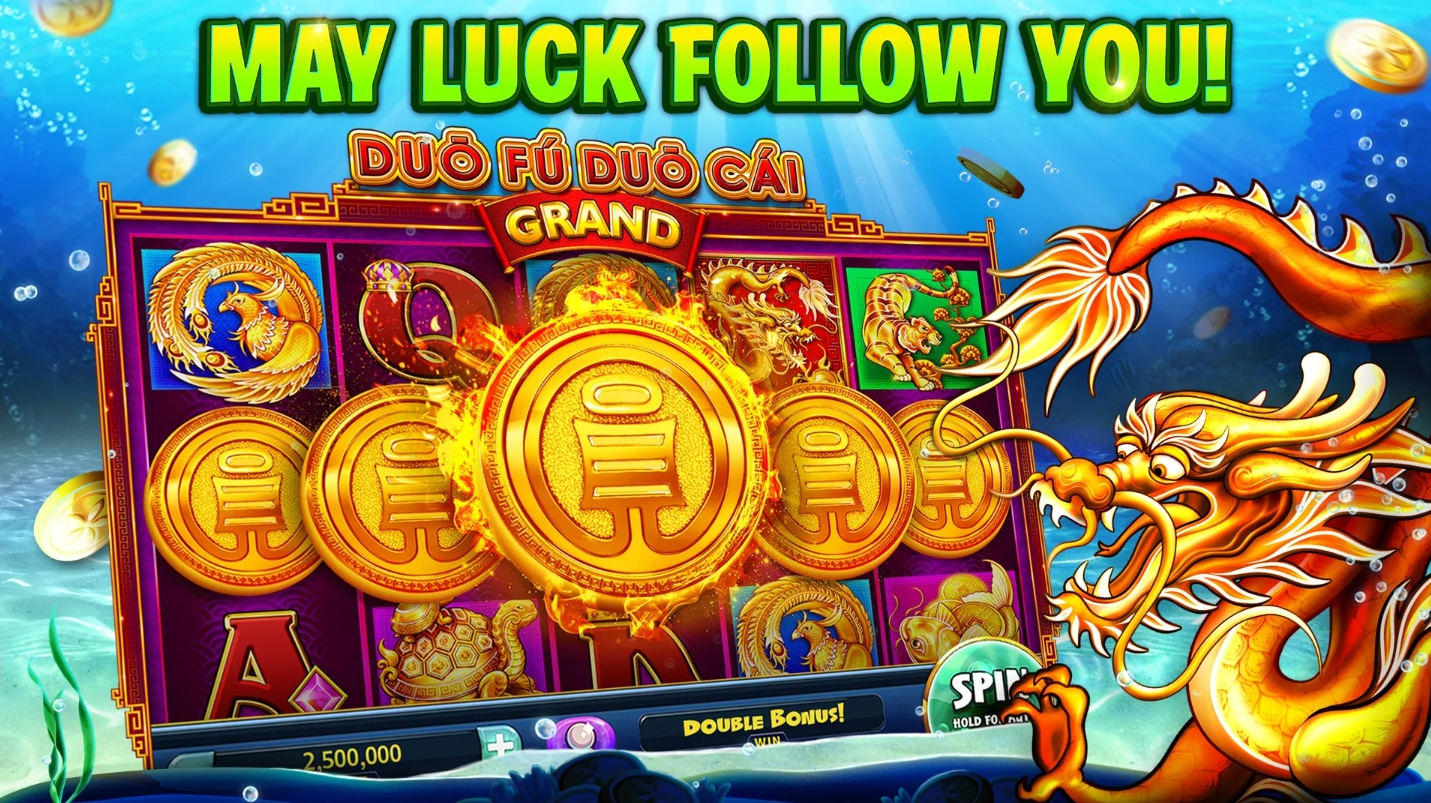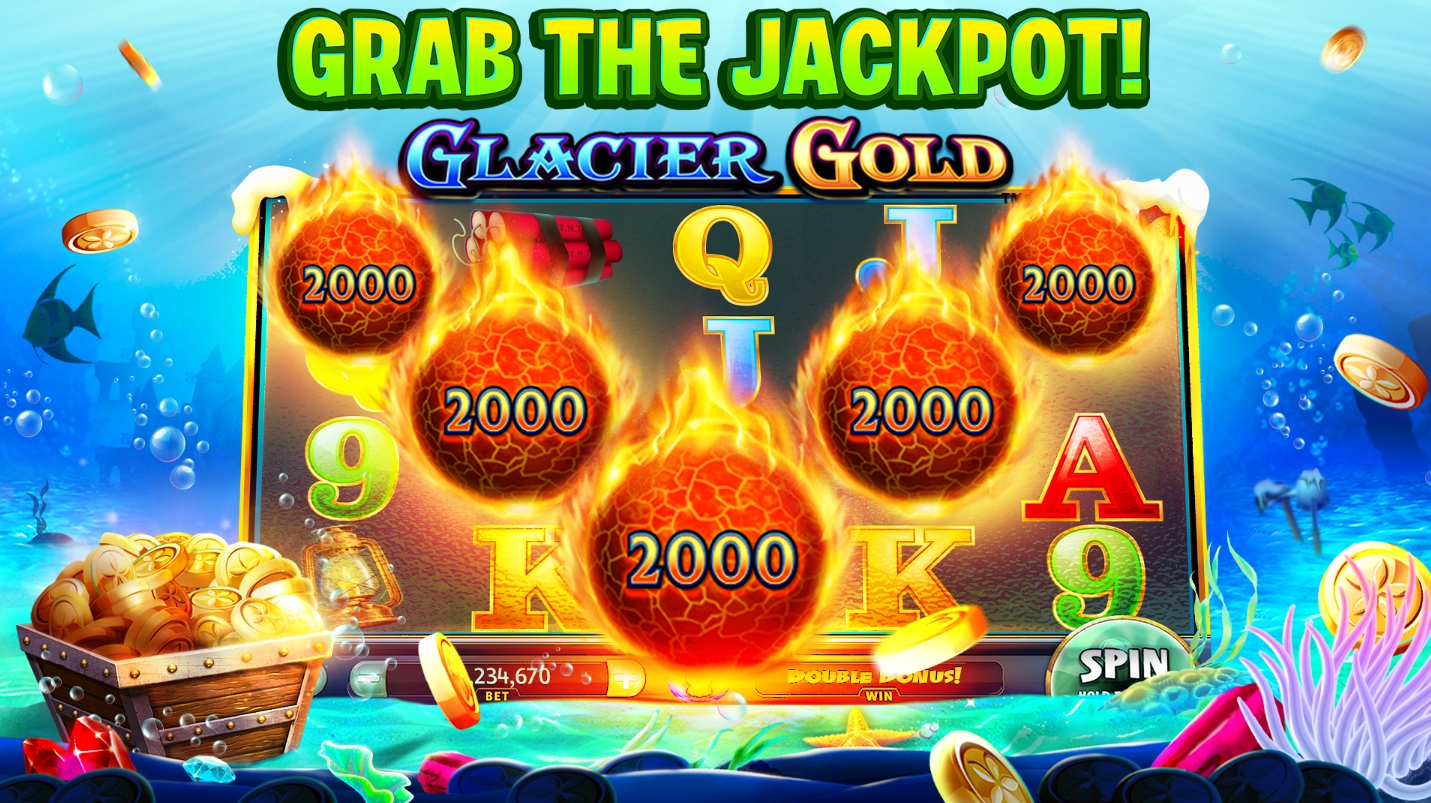 12. DoubleU Casino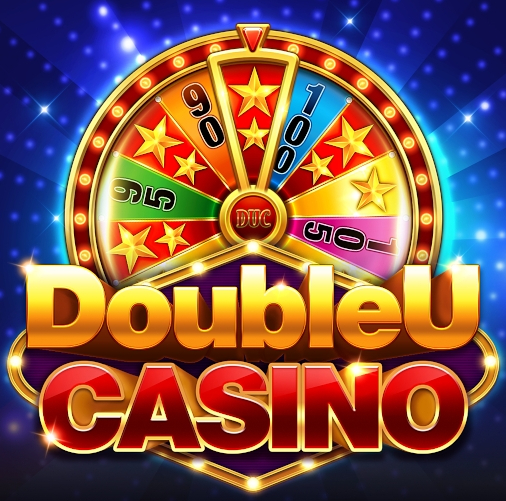 That's another fun game to meet your gambling desires. Take your pick from a vast spectrum of fun and thrilling slots and enjoy the fun. With countless options available, you'll never have a dull moment. What's great is that you can have all the fun without risking your money, it's purely for your entertainment.
The game caters to all players, including seasoned pros and newbies looking to test their luck. The app has everything from classic 3-reel games to the latest cutting-edge slots, You'll quickly find smth that suits your style here. And with new slots being added all the time, there's a continuous flow of fresh and exciting challenges to take on.
Each spin guarantees a great time with multiple bonus rounds, free spins, and wild symbols to keep things exciting! This app truly has it all: top-notch graphics and sound, with an aesthetic that truly delivers. The controls are straightforward, UI uncomplicated, you and can dive into your fave games with ease.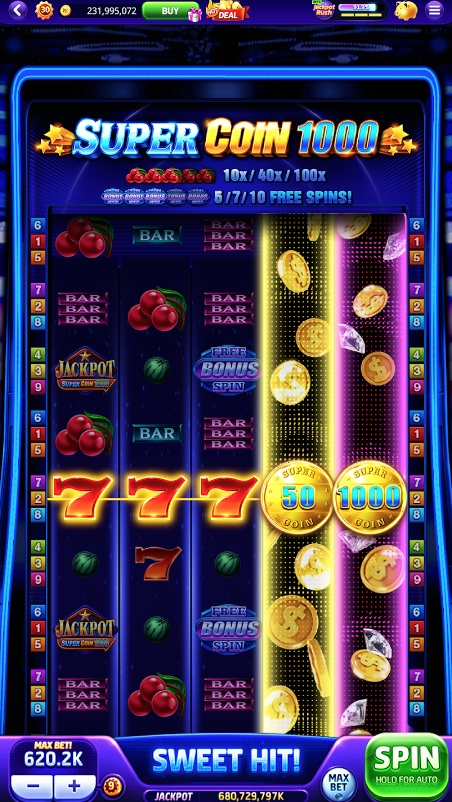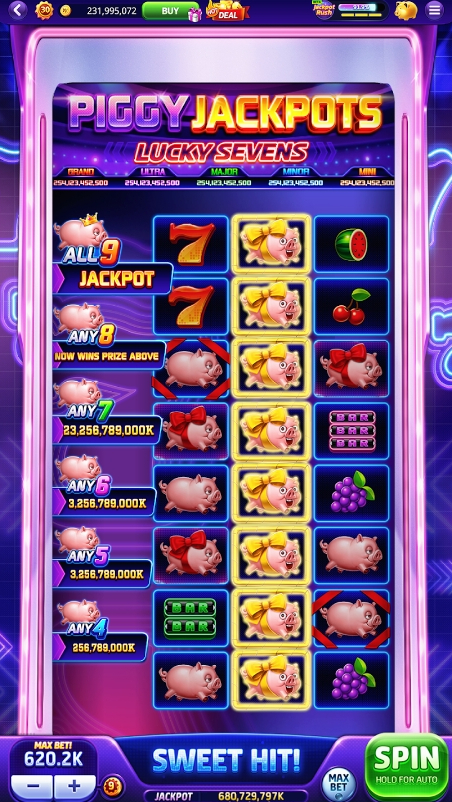 13. Cashman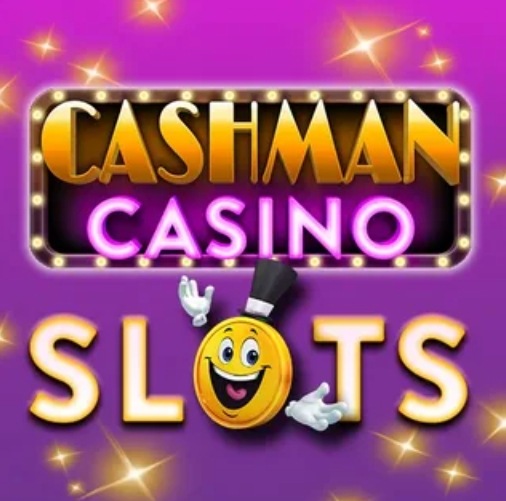 The app brings the excitement of slots right to your fingertips, letting you indulge in endless hours of casino fun. There's a vast scope of games you'll enjoy. From the classic to the new video ones, there's smth for everyone.
One of the many highlights of this app is the exclusive slots offered. Submerge yourself in the excitement of Buffalo Slots which have been a staple of casino floors for years. And with a whopping 5M coins you get as a welcome perk, you can start spinning right away and let the good times roll.
But the fun doesn't stop there. The more you spin, the more you win, with daily, hourly, and even 15-minute bonuses that keep the rewards coming. There are endless possibilities for rewards, so you'll be striking gold every time. The graphics are great as well, and the UI is easy to navigate.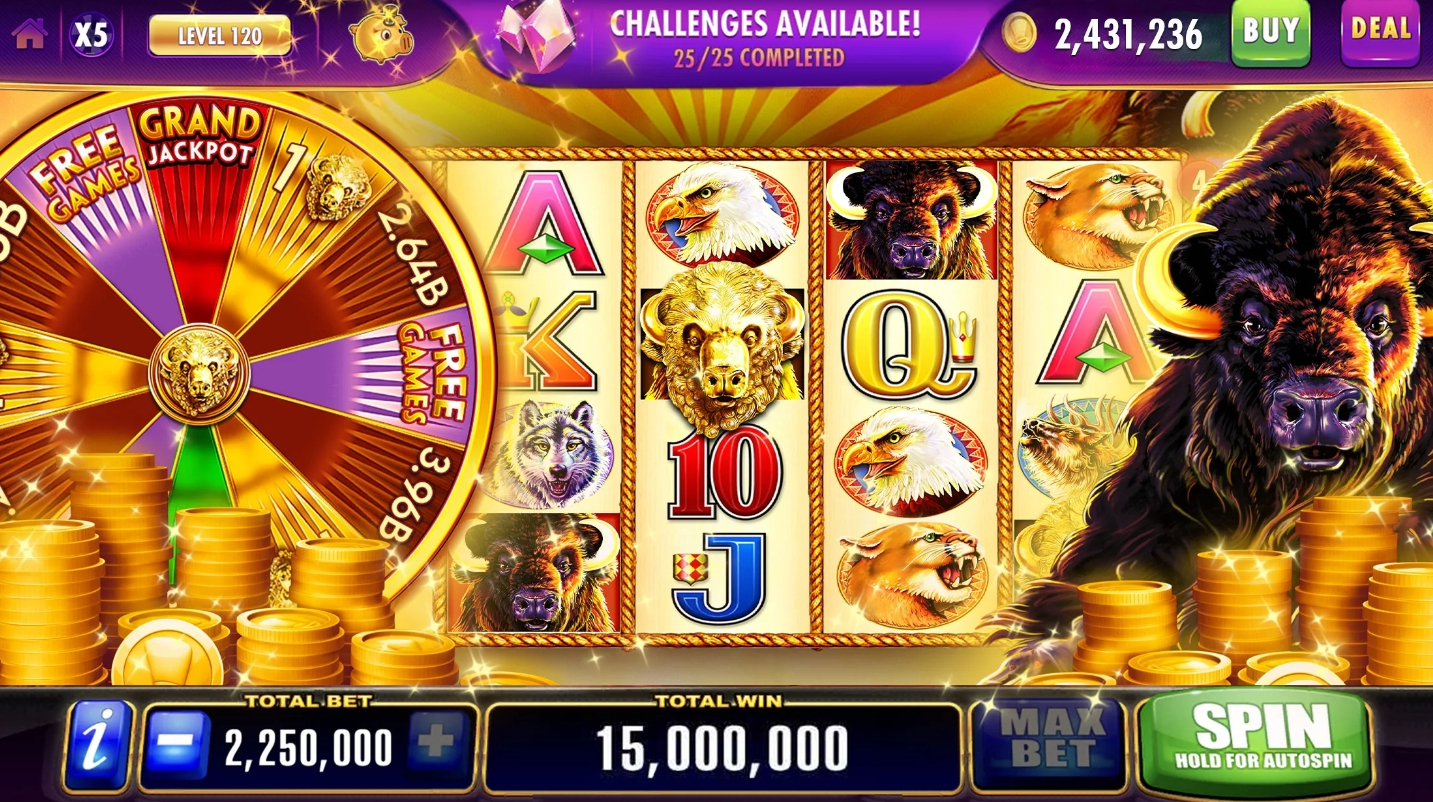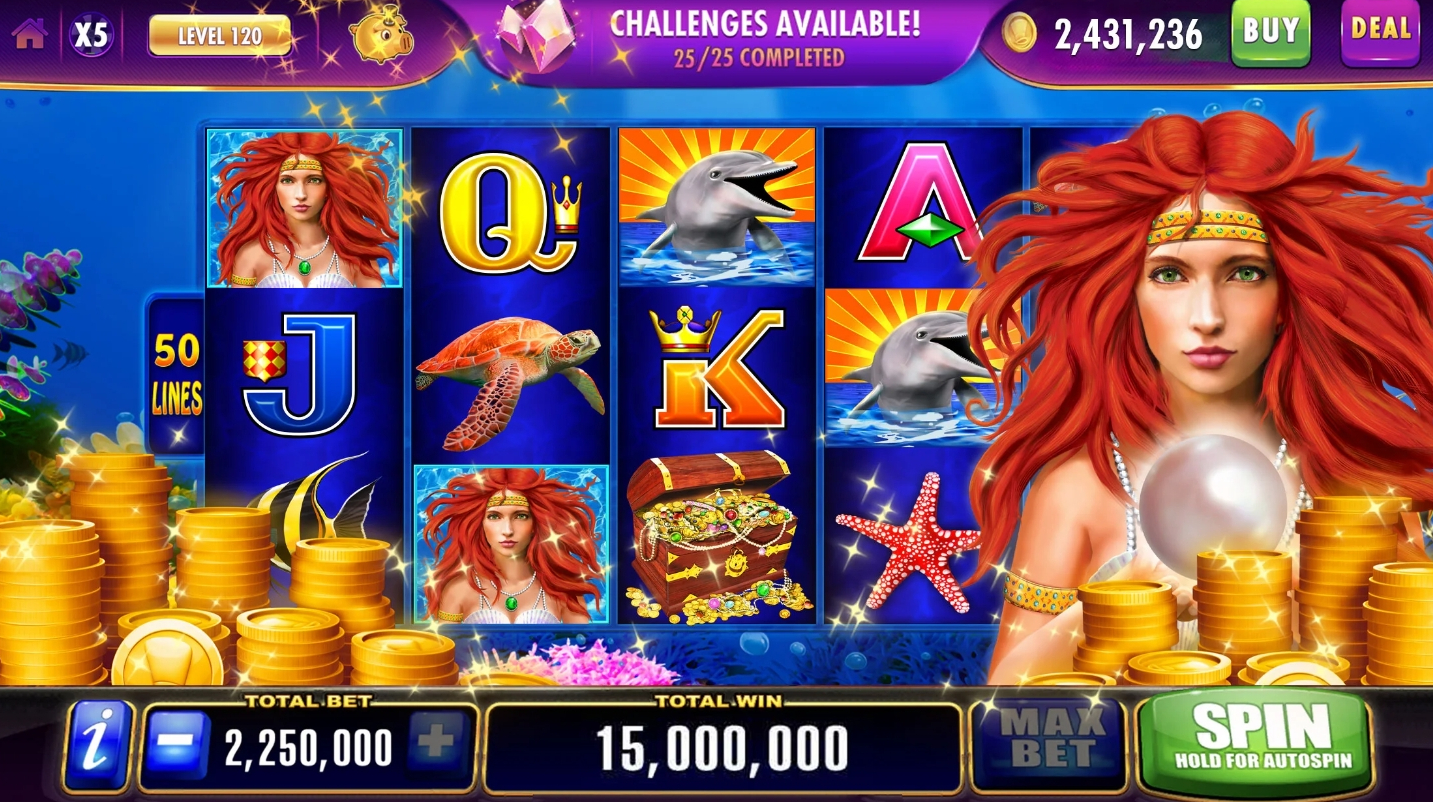 14. Jackpot Crush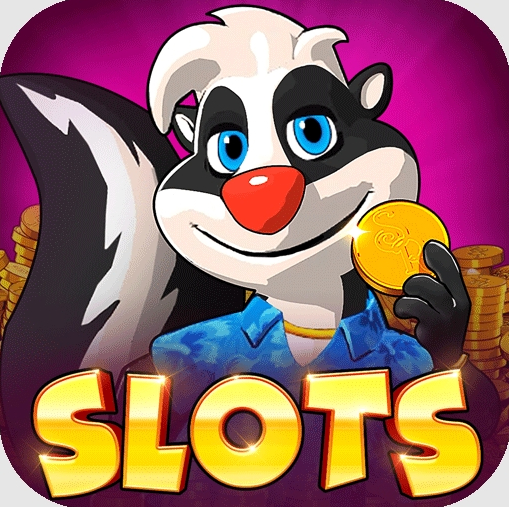 This one is tailor-made for slot machine lovers, channeling the electric energy of Vegas to elevate your exp. Overflowing with all the classic machines you know and love its realistic gameplay will whisk you straight to the Strip. Get ready for an unparalleled adventure.
All slots are unlocked right away, so no worries there. Plus, there's a money bank to help you grow your stash of coins. Save your spare change there, and you'll earn even more when you open it up again! Experience the thrill of engaging in tournaments and quests, and share your excitement with your mates. It brings a whole new dimension of excitement to the game and lets you test your luck against buddies.
Plus, the app is incredibly generous with its bonuses. It comes with a lucrative bonus you'll definitely appreciate. You'll get a substantial 15M welcome bonus, so you'll be well on your way to raking in some serious winnings. And with hourly, daily, and weekly perks, it feels like free coins are raining from the heavens.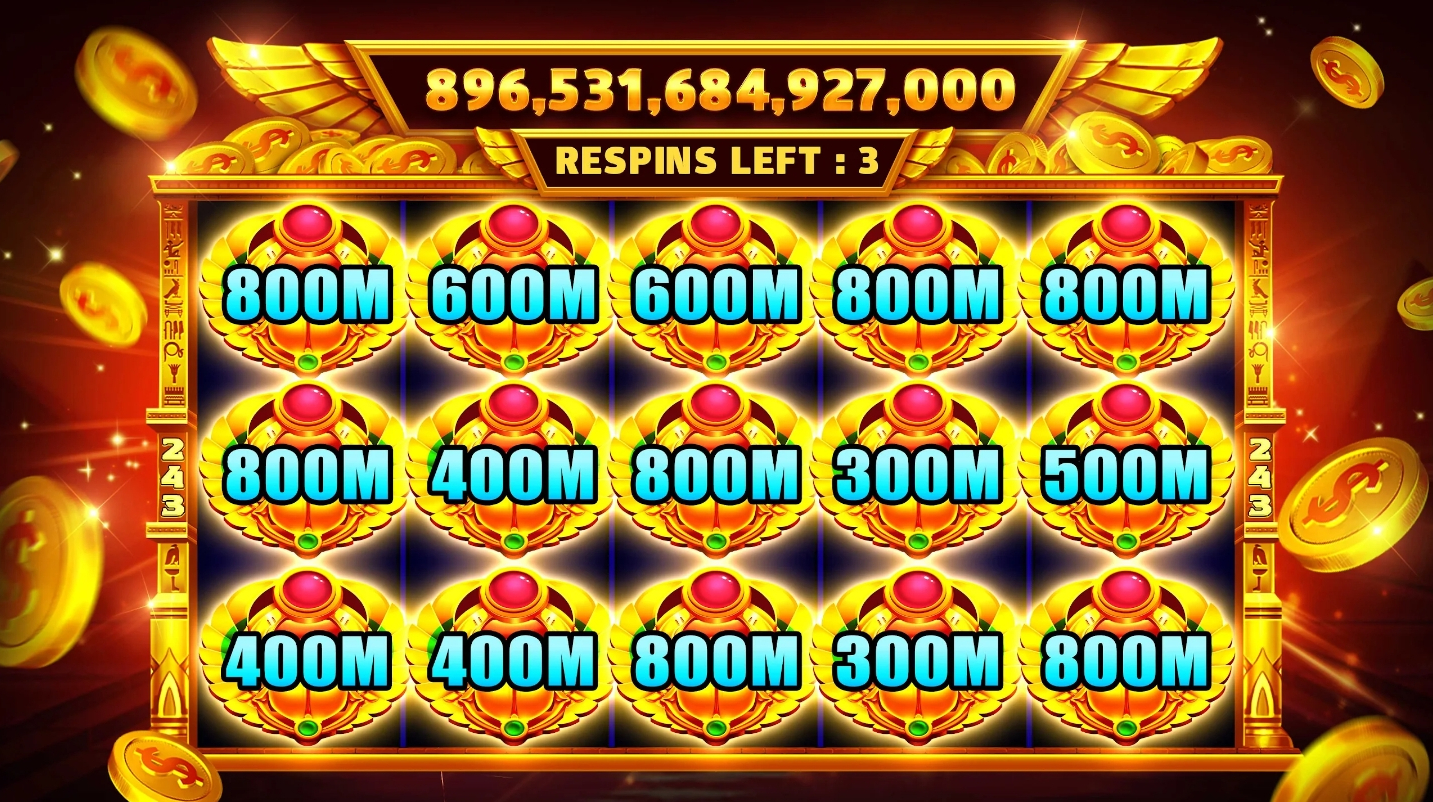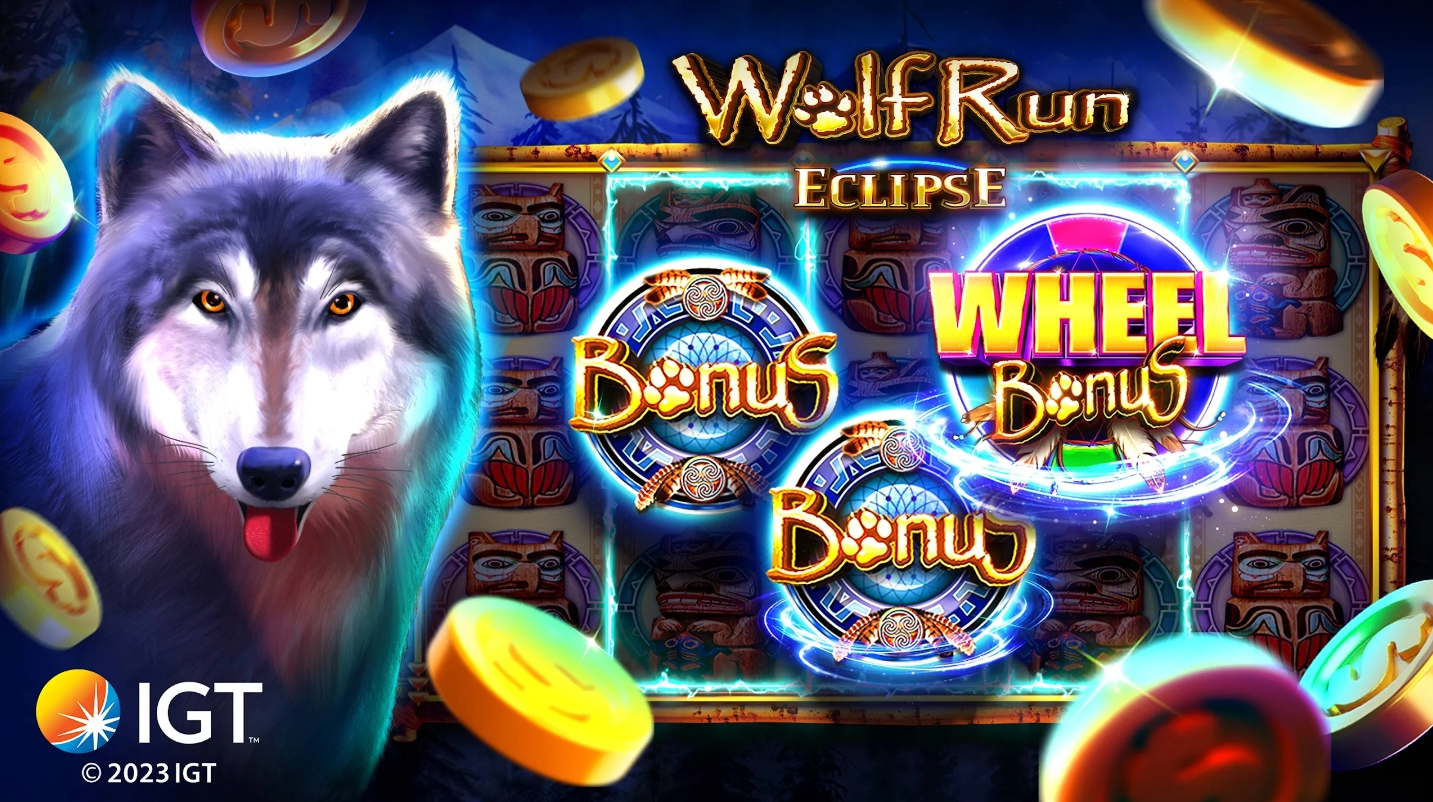 You may also check: 7 Best Cribbage Game Apps
15. Caesars Slots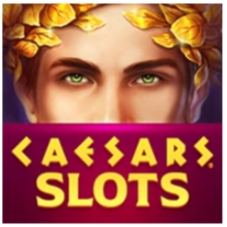 And lastly, there's a game that will get you immersed in a constantly changing world of fun and excitement. Featuring over 250 unique slots, this one offers endless opportunities for thrilling gameplay. There's also a thrilling element of mystery with collectibles. These offer perks as you progress through the game and solve the mysteries.
There are over 250+ slots for you to pick from. Yes, you read that right! The variety of slots ensures that there is smth for everyone. You can experience different themes and settings that change constantly, providing continuous excitement and piquing your interest every time you play. Whether it's an underwater adventure or Ancient Egypt, the possibilities are endless!
Plus, the app covers prize pets or you to grow and take care of. Engage with your furry friend and receive extra bonuses and prizes in return. The pets are both adorable and addicting, making sure you get the maximum enjoyment out of your gameplay as you watch them grow.