This app allows you to add content in just a few taps on the screen and saves you a lot of time. Optimize your workflow with ZoZo.
Probably you are tired of searching every time for a file, photo, or link to add to your post on a social network or a description under the video.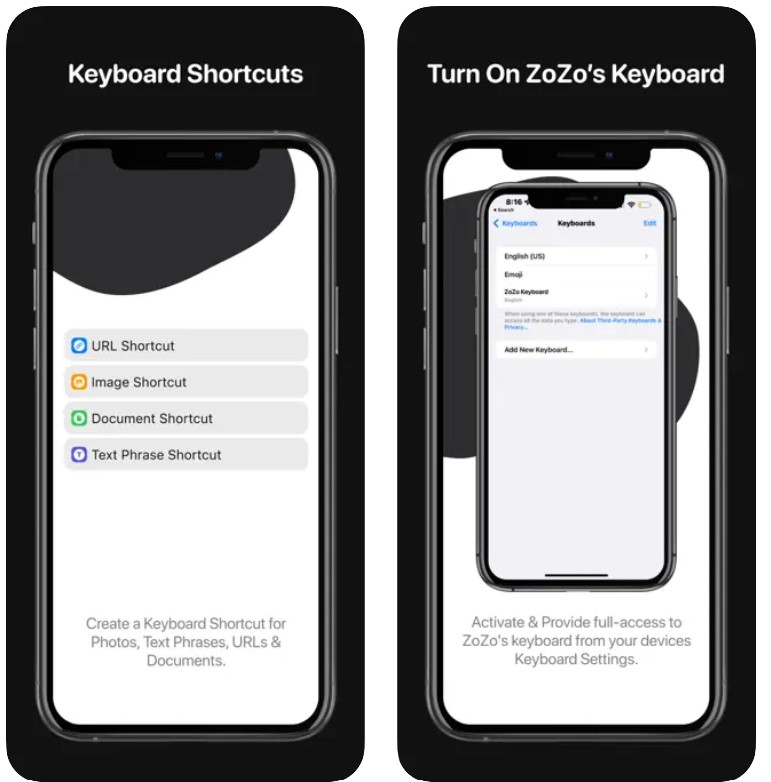 That is why you should make several custom keyboard shortcuts. By activating them, you can easily add the necessary content.
Use ZoZo as a normal keyboard to write messages and requests in the browser, but also as a tool for your work. You can save files such as images, videos, texts, links, and PDFs.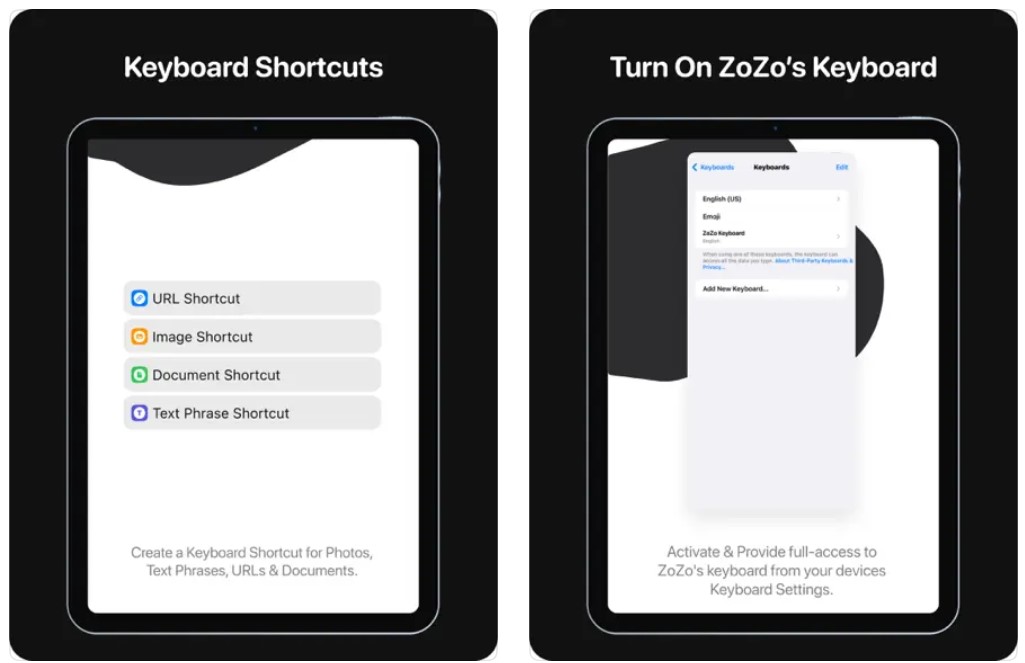 You no longer have to store links and other content in an unreliable place and search for what you need among a huge database of various documents, pictures, and texts to copy and paste.
This keyboard has already done it for you, just tap the right key and get the content.
Also, the app is useful for bloggers, freelancers, creators, and all people who constantly add the same information to their messages, resumes, posts, and so on.