Greetings, tech enthusiasts! If you are curious about these futuristic apps that can hold lifelike conversations, deliver personalized suggestions, and even crack a joke or two, you're in the right place.
In this article, we'll take you on a journey of the best AI chatbot apps for Android and iOS. These apps offer a plethora of tools to entertain, educate, and serve as your helper. So if you need help with homework, want to casually chat, or even take care of your mental health, there's a chatbot to meet your needs. Plus, these bots are not only intelligent but full of personality, so get ready to meet your new best friend! Let's get into it!
1. Nova AI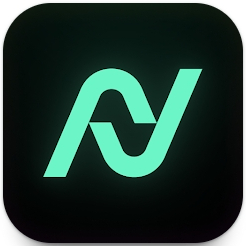 This is one of the most innovative writing tools you may come across. It's an AI assistant that will do whatever you ask it to (well, almost). With the latest ChatGPT tech, this app is at the apex of its game, and it will make you wonder how have you ever managed to write without it.
The coolest thing about this app is that it lets you make unlimited requests. Thus, you'll get HQ content ideas tailored to your needs, whenever you need them. It operates in over 140 languages, so it will cover the needs of everyone.
It can cope with a vast range of writing needs. Whether you need to write an essay, make content for socials, or overcome writer's block, this app is ready to help. It provides high-quality content, so no one would ever guess it's generated by AI. But wait, there's more! The app isn't just about generating content ideas, it can also have full-on dialogs with you. That's right, you can chat with the bot and get even more writing inspo!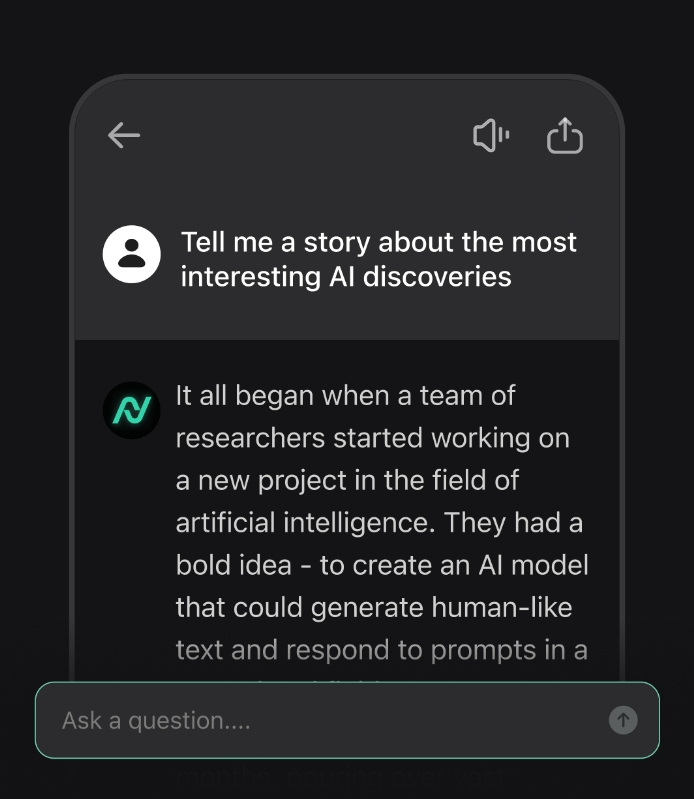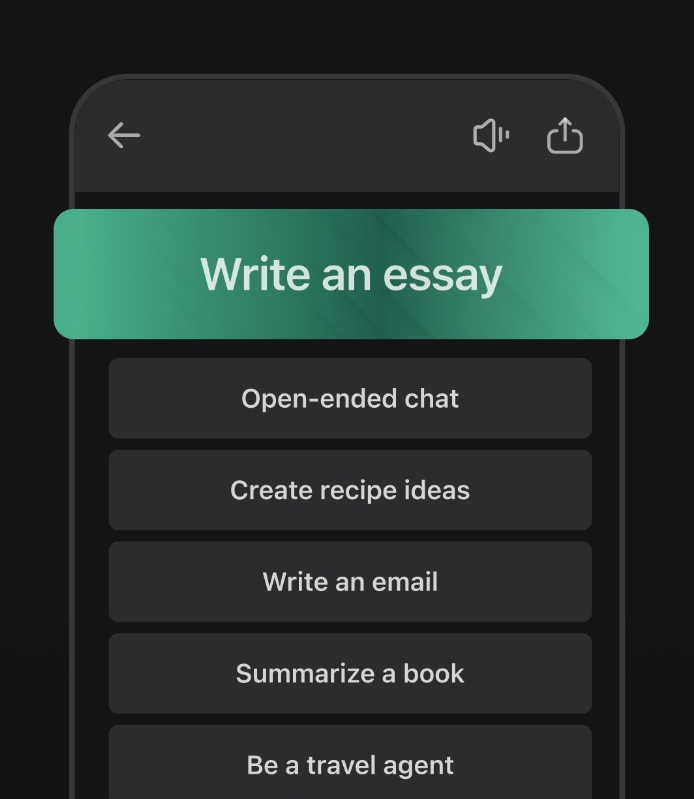 You may also like: 15 Best Notepad Apps
2. Roboco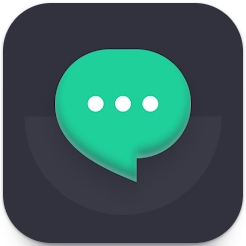 Are you tired of searching the web for ways to do specific tasks? Well, this app can do all of that (and more) way quicker! You'll be pleasantly surprised by the versatile range of categories of this chatbot. It literally covers everything from education to health and even astrology. Whether you are seeking advice on how to write an excellent essay or looking for the latest entertainment news, this app got you covered.
The app's shortcuts cover a vast scope of topics, so you can quickly and easily find the info you need. The app's ability to assist with text creation is truly impressive. You can ask it to craft a love poem o even give writing prompts for your story. Above that, it can help you with coding and translation, so it's a must-have for students for sure.
The app is based on the newest AI technology, and it's always learning and improving. Thus, it can provide individualized and accurate advice, every time you seek its assistance. You can easily have full-on conversations that are tailored to your unique interests. The responses come quickly and are always contextual, making it feel like you're talking to someone real.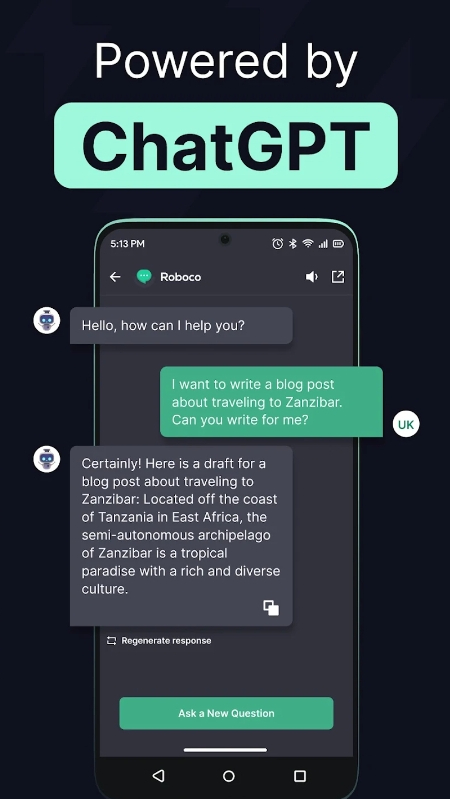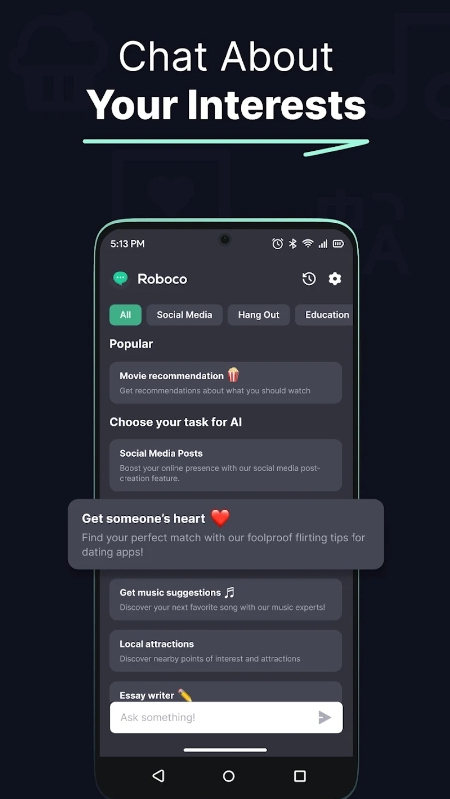 3. AI Chat Pro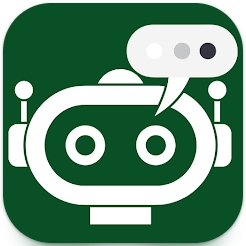 This is the kind of AI app that can chat with you about anything and everything. It uses the latest tech and keeps learning new things all the time, which makes it a great chatter partner. There are tons of exceptional use cases for you to explore, and the chatbot is a real breeze to use.
Plus, there are tons of templates, meaning you can essentially ask anything you want and get an informed answer. One of the coolest aspects of this app is its ability to support over 140 languages. So whether you're brushing up on your French or diving into Mandarin, there's smth for you. You can easily use it for translation or writing essays for your classes if needed.
But the coolest thing about this one is its context-aware AI dialogs. The app actually remembers your entire chat history, so the responses it gives are adjusted to your requirements and prefs. You can ask unlimited requests and get instant replies, making it ideal for quick research or just casual conversation.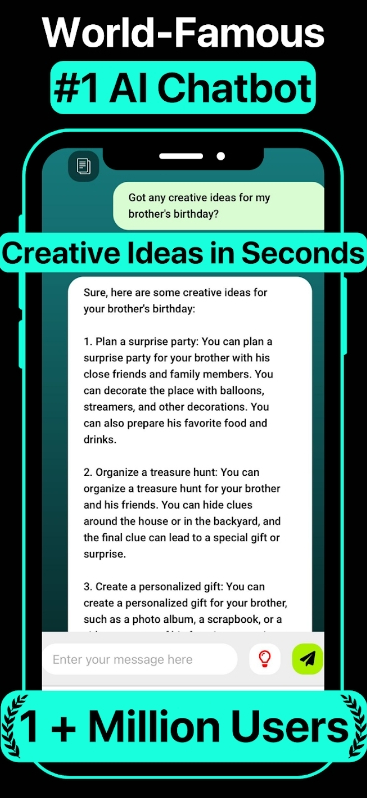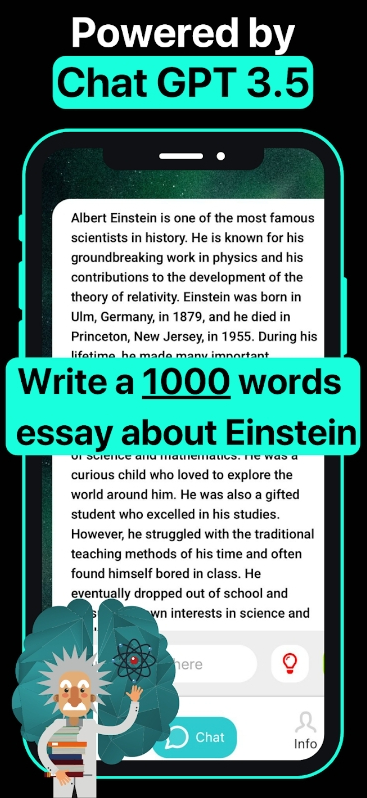 4. Genie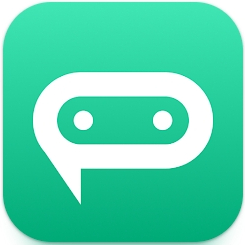 If you're into AI bots, you'll have the pleasure of interacting with this one for sure. It's not just a run-of-the-mill AI app, it's a revolutionary system based on ChatGPT. It can help you with just about anything you need, from writing essays to tweeting and even answering random questions.
The app does a great job of helping you to stay on top of important tasks. Whether you're in need of advice, wanna chat about recent news, or make plans, this app can help. Another impressive thing is the semantic richness of the app. No matter what you threw at it, the app will always have a clever and witty response that will make you feel like you're truly chatting with someone who "gets" you.
This app will definitely become your go-to when it comes to getting work done without the hassle of having to spend countless hours on mundane tasks. It's easy to maneuver through the app, so it's friendly for non-tech-savvy individuals as well. Are there any things to be aware of about this app? Well, yeah. It can make offensive content, and it's better to not enter your personal info there.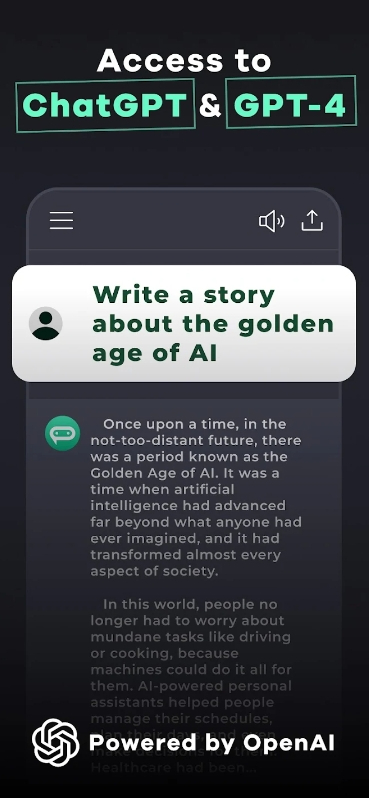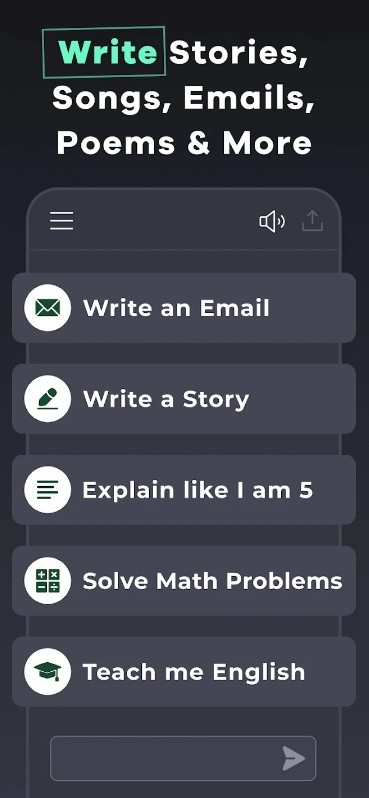 5. Ask Me Anything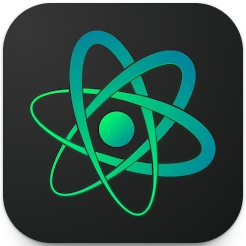 On the hunt for a smart to answer your every question? You've just found one. This chatbot app is packed with features that will help you get multiple things done with little to no effort. For starters, it is an incredible question-answering machine. You can use it to solve math problems, ask about recent news or a particular topic and it will provide an answer.
It's lightning-fast, with incredibly detailed answers that leave no stone unturned. But that's not all! The app is also an incredible writer's tool. Need to compose an email or write a paper for school? No problem! You'll be amazed at how much more effective you can be with the help of this amazing app!
And that's not all, either. The app also operates as a fantastic translator. It supports various languages, making it easy for you to convey with people all around the world. Whether you're traveling abroad or just need to talk to someone who speaks a different language, you can do it in a blink of an eye.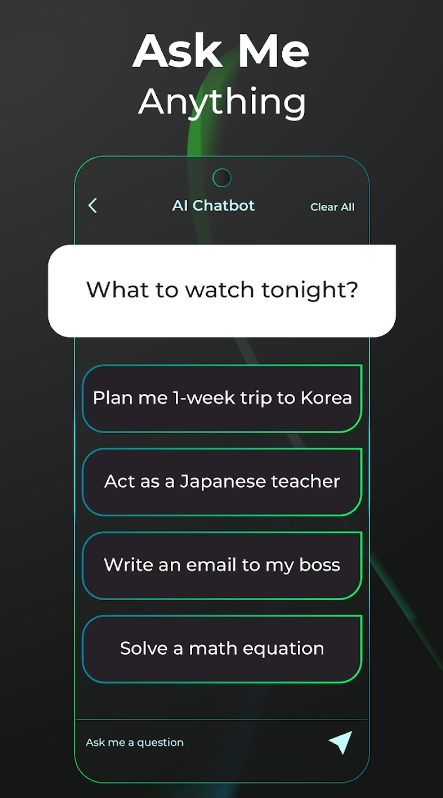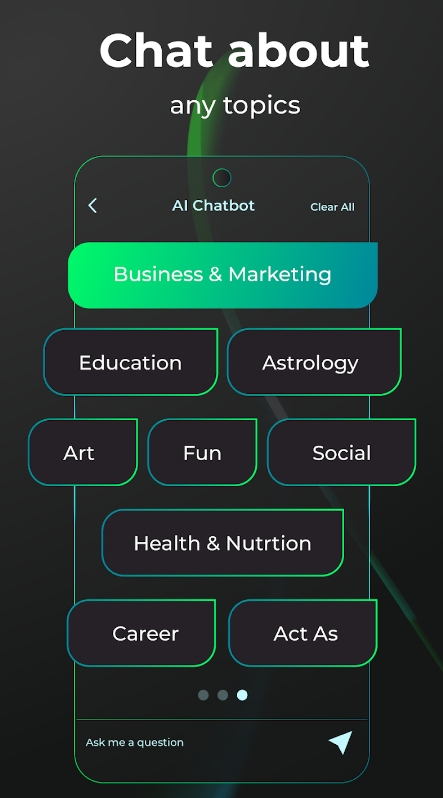 Check also: 9 Free Handwriting To Text Apps
6. ChatOn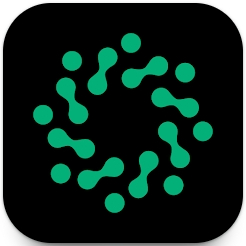 If you consider yourself an experienced user of AI tools and nothing impresses you anymore, just wait till you try this app. This app has everything you need to make your writing exp smoother and more pleasant. From grammar and spelling checks to personalized help for all sorts of writing projects, it is a true game-changer.
The app is bundled with features to take your writing to the next level. It works as a professional rewriter and authenticity booster, which is a must-have for everyone who needs to write smth on a regular basis. It can help you add more personality and nuance to your writing, making it truly unique and in line with your voice.
But it doesn't stop there. The app is also a brilliant text summarizer that saves time and effort when you need to quickly skim through long texts. And what about the math solver? It's a blessing for those who struggle with numbers and equations. You can even use it to make content for socials and write all kinds of emails.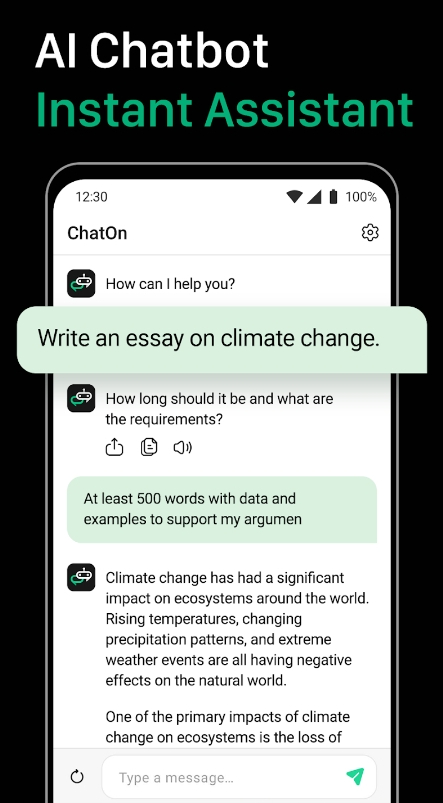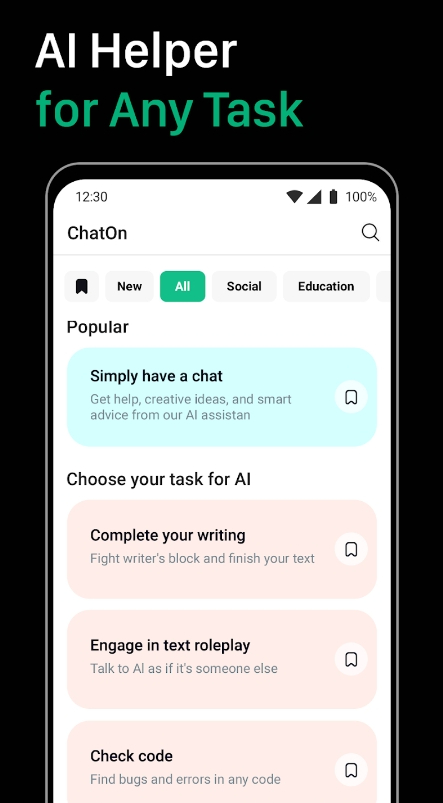 7. AI Chat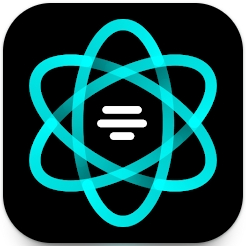 That's a smart tool that can help you with a variety of tasks. This chatbot is unlike any other, as it comes with impressive instruments that set it apart from the rest. First off, you have numerous bots to try, and each one specializes in its own category of tasks. There are ones for content, business, writing, info, and more.
All the assistants are made to cater to specific needs, making them highly efficient and effective. There are literally tons of things this app can help you to do. Need inspo for your next art project or post for socials? Easy, done! Want to learn about a specific topic quickly? The app can do it as well.
You may even use it for coding, as the app lets you debug and write code easily. You can also pull data from text, saving you time and effort. The bot is also capable of summarizing large texts (and even books) and explaining just about anything in a particular style. It can even help to write music or solve math problems!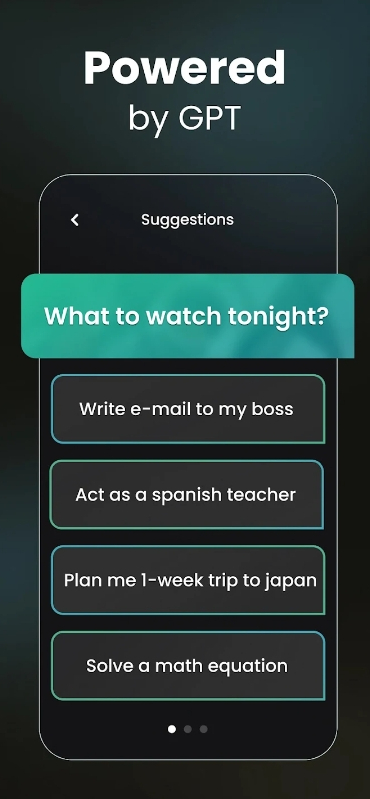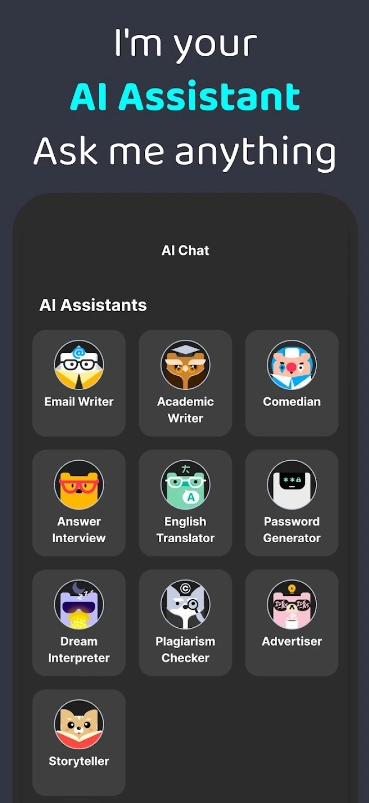 8. Wysa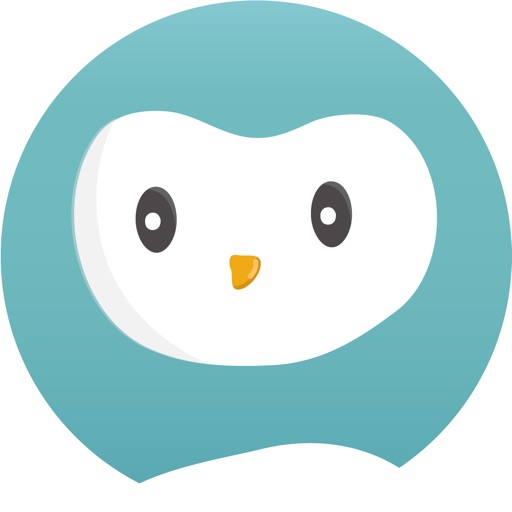 Here's the app that is truly unlike no other! It's not every day that you come across an app that combines cute and calming therapy sessions with CBT and DBT, but that's exactly what this one does. It's an AI chatbot that is made to help you get rid of anxiety and enhance your mental health in general. You may not expect that, but the app is a truly effective way to cope with mental health struggles.
It covers over 40 conversational coaching tools that help you deal with a spectrum of challenges such as stress, depression, worry, or conflict. You may rather use this app to talk about your issues or to simply tell it about your day. The app will keep the discussion going till you get better.
Above that, the app covers over 20 mindfulness meditation exercises that help you relax, focus, and sleep better. The way the app answers truly make it feel like a real person, too, so it won't be weird. The app is also s free to use. That's right – you read that correctly! You can chat with your cute penguin friend without spending a cent.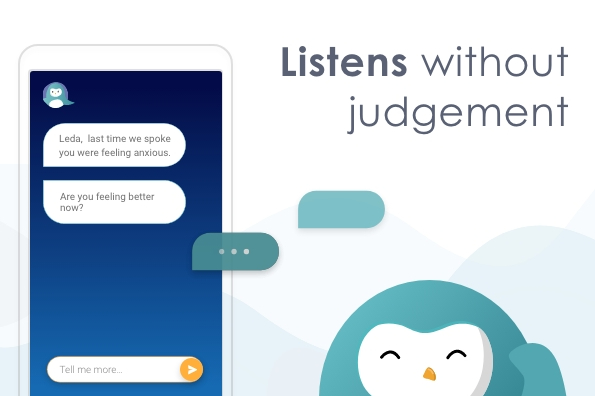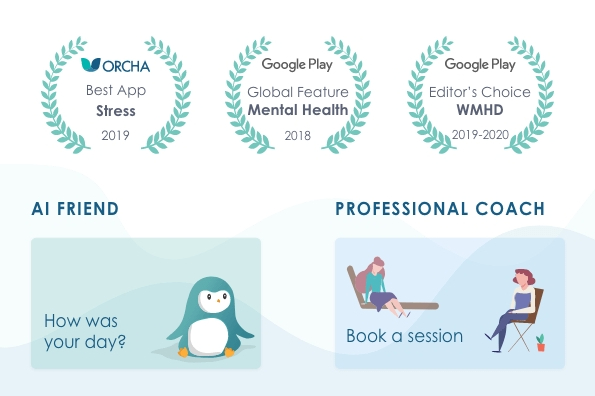 9. Aico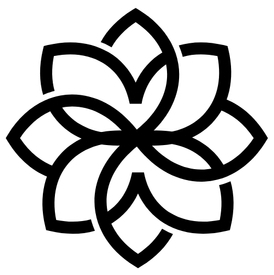 That's another chatbot app you can use to enhance your writing abilities. It's made to enhance the way you search for information, too, so it's an absolute gem for all the students and professors out there. The cool thing about this app is that it covers a voice chat that is capable of getting any question that crosses your mind.
The app can complete various writing tasks, making sure that you're not bogged down with those pesky writing assignments. You can ask it to write you an essay, a short story, or even a song or a poem if needed. The replies come out quickly, and there are no limits for retires at all.
And that's not all. The app's ability to make new ideas, translate and summarize texts, and improve grammar and spelling makes it an all-encompassing writing tool. Plus, the app can adjust the text to the selected tone. Whether you're looking to add a little humor to your text or keep it more pro-looking for a formal write-up, it has you covered.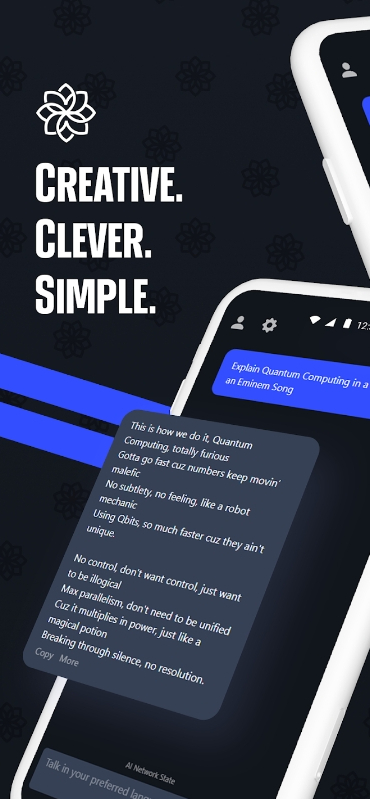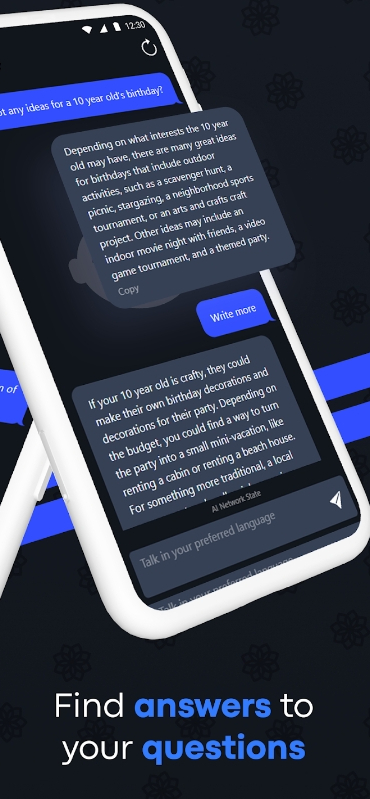 You may also check: 11 Best Songwriting Apps
10. Ask AI
To wrap up, there's a virtual helper that offers instant solutions for basically any topic under the sun. It's an indispensable tool for anyone seeking knowledge and imagination, and there are tons of ways for you to use it. The app is really effortless to use, though. Whether you're composing a story, learning a language, or brainstorming, this one is always on hand to help you out.
And with its human-like chat, you'll feel like you're chatting with someone real, making learning and communicating all the more enjoyable. Personalized recs are another standout feature of this app. It quickly adapts to your requirements and prefs, offering you suggestions that are tailored to your needs. And with the ability to explore career advice and keep up with the trends, you'll never fall behind in your chosen field.
But the app does more than just provide info. It's also an innovative outlet for limitless creativity. Whether you're writing stories or poems, or even scripting your next masterpiece, the app is here to help. And for those that are code or math proficient, it's a dream come true with built-in language support.