One of the greatest things smartphones offer is the ability to take notes. Now you can quickly take notes or carry your shopping list in your pocket every day.
Of course, for mobile notes to be effective, you need the right app. So choose the right app from this overview of the best notepad apps.
1. Evernote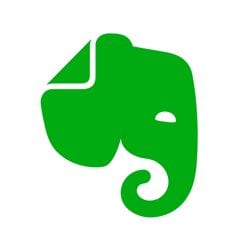 All entries in the Evernote application can be organized in different "whiteboards". They can be available to other users as well.
You can add tags to notes. Search works by date of creation, date of update and keywords. You can also search by the author of the last edit and by the attached tags.
Before saving records, the app encrypts the data using a key and password. This data is not stored on the server.
So another person can read your data and share it with whom you want to share it.
This application also has special folders. They can be divided according to the following principle. Saved articles, training, project public folder and a folder for each project.
Notes in folders can be sorted by the last changed, creation date, and title.
All notes can be shared. You can not only send them as text in a messenger but also send and edit them together. If necessary, you can password protect your notes.
Notes support formatting. Create tables, lists, checklists and more. Of course, you can insert pictures, take notes by hand. There is even a simple document scanning function.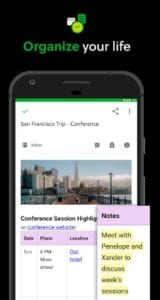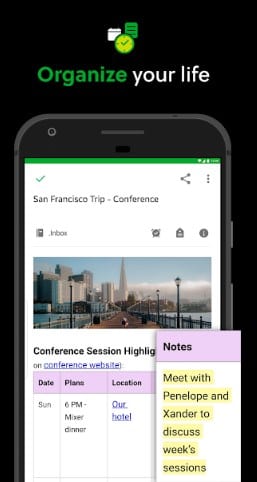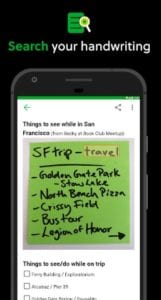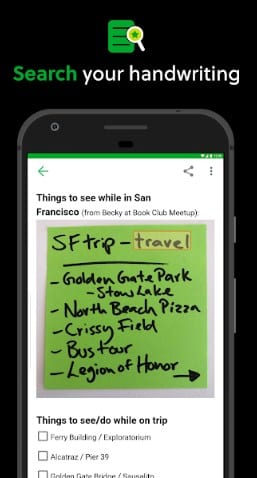 In general, there are many other things. This is a reference solution, and for most users, it will be more than enough.
You may also like: 13 Best address book apps for Android & iOS
2. Any.do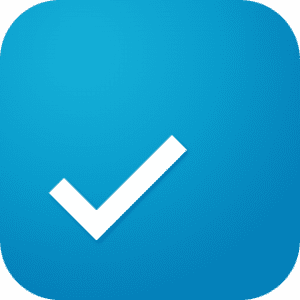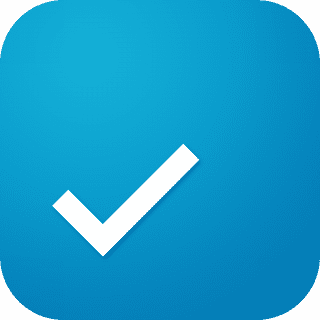 The Any.do is a minimalist and functional notebook. The app looks stylish. It supports different color schemes, so you can customize the interface.
Instead of the usual folders, this application uses hashtags. This is quite convenient if you don't forget to add them.
Notes support special markup and all the relevant items you need. For example, checklists, text formatting, picture insertion and so on.
The application Any.do also allows you to export notes to different formats. It shows the number of characters in the note and the approximate reading time.
If you look at the settings, it is clear that the notebook meets all modern realities. It can save your notes on the Internet. But, you need to register for this purpose.
The application Any.do also has a customizable font and list component height. Special functionality is used to edit text. You can reserve records on the SD card. For security purposes, a master password is used.
Browsers have special extensions for this application. They allow you to quickly send bookmarks to it, and if successful, export entire articles to it.
Also, synchronization between devices works here.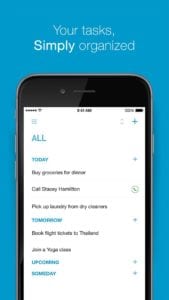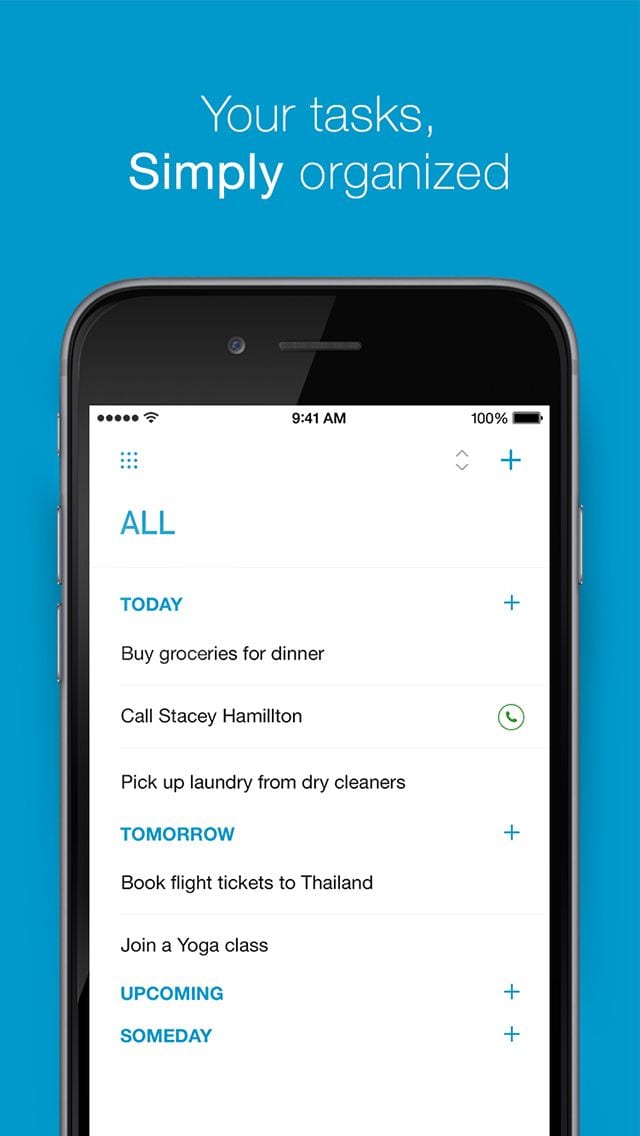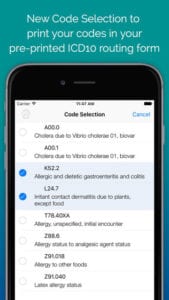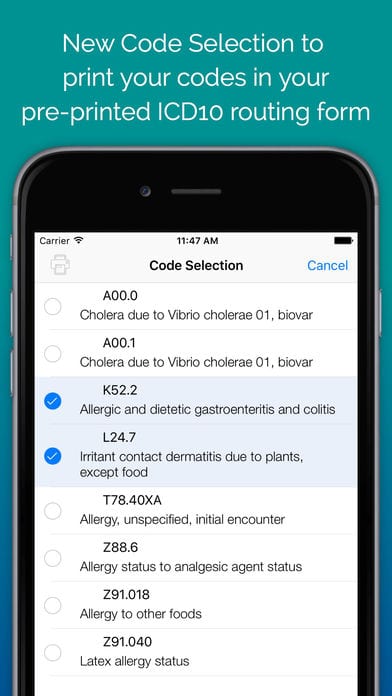 This application is ideal for personal use, notes "on the go" and just operational work. It can be a great substitute for native notes.
3. Microsoft OneNote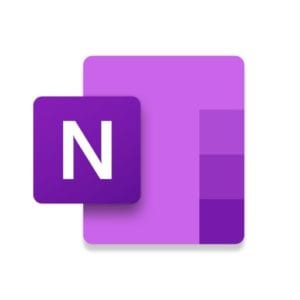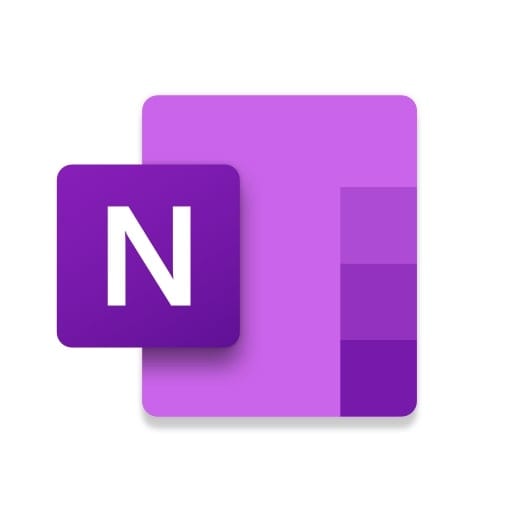 The Microsoft OneNote application has an unimaginable number of functions. It is a versatile work tool for personal use as well as for commands.
Inside, everything is broken down into folders. Each folder has its own display and scoring settings.
The app Microsoft OneNote stores texts, pictures, and scans. It recognizes the text of scans and photos, supports even audio notes.
When you import pages from your browser, the app imports everything, including HTML.
The app automatically saves and synchronizes your notes with your email. A special Notes label is created in your email, where all your notes will be stored.
You can take text, photo, and audio notes with the app Microsoft OneNote. You can set reminders for each note or share them with your friends via social networking sites.
A search option is available. Key formatting elements are available. For example, italics, bold font, title, indented text, and markers.
The result is a minimalistic and ordered, yet highly functional tool. Here you can write your own articles. Take notes from meetings, create an educational course program and various specifications.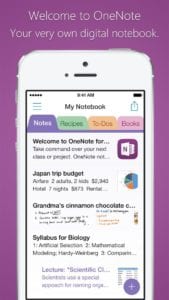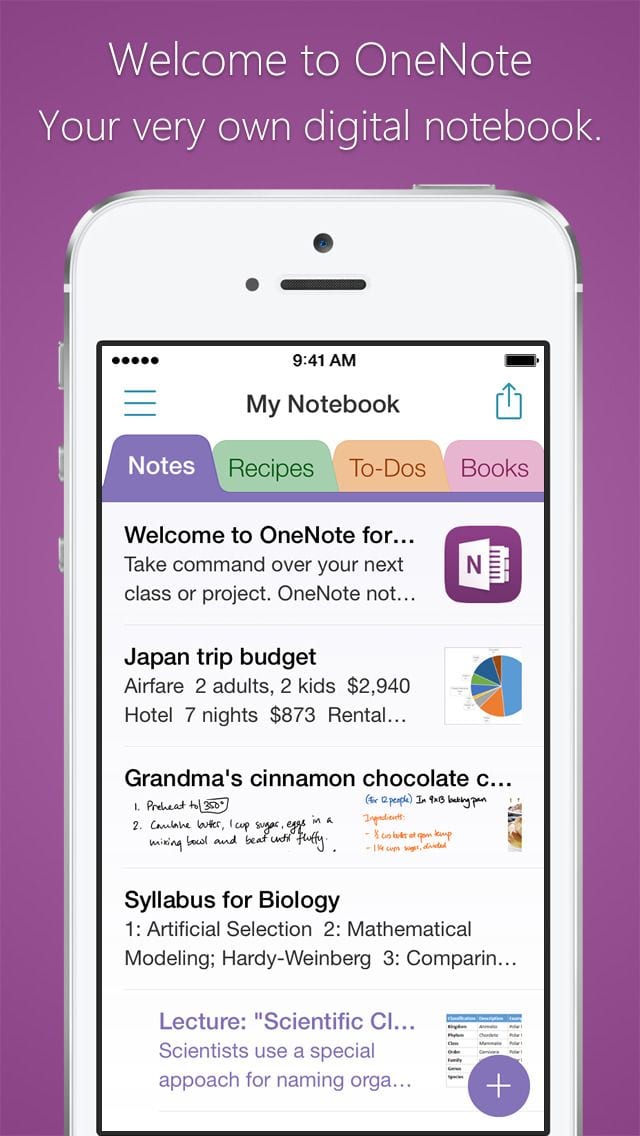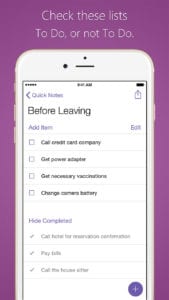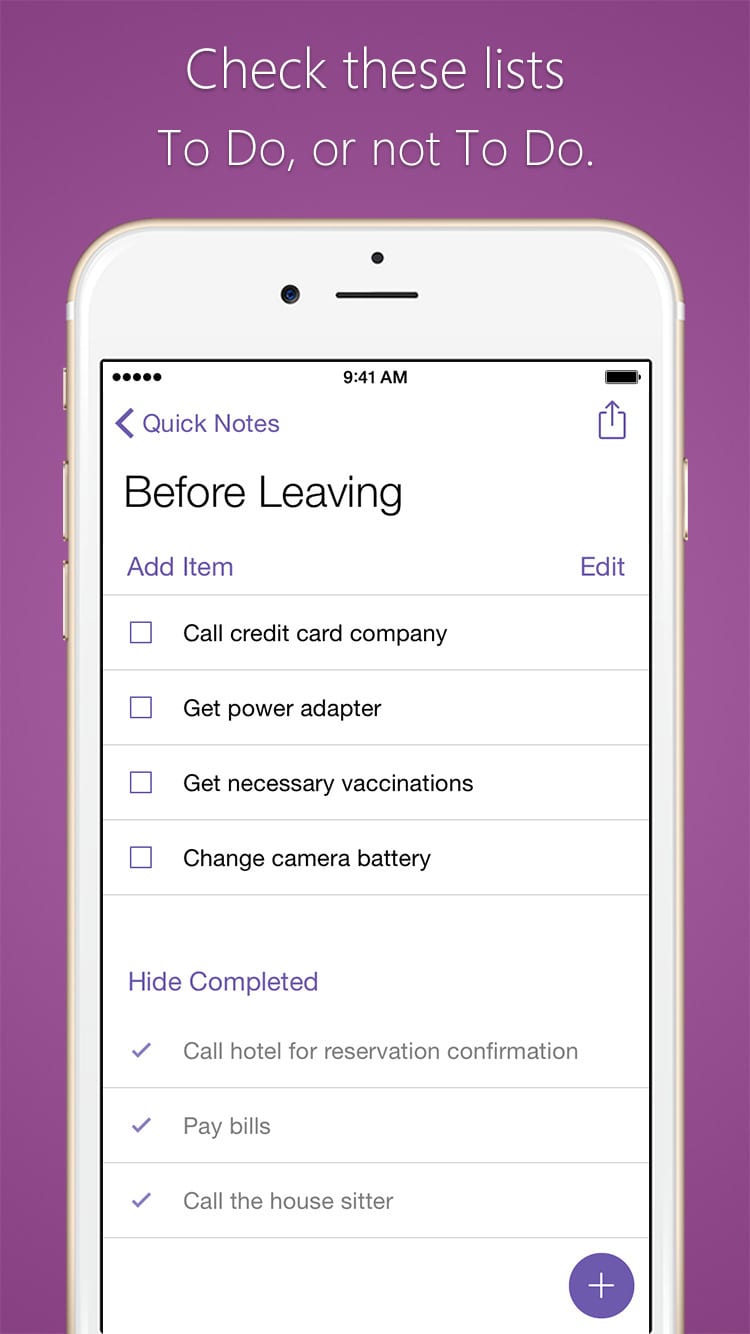 The app Microsoft OneNote is suitable for account managers and amateurs to arrange everything.
4. Simplenote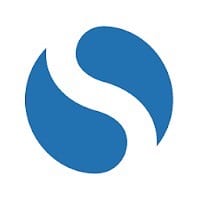 The Simplenote application offers a huge number of features for personal and teamwork.
Formula-enabled tables, calendars, databases, checklists and more are available in this service.
Here the pages consist of a set of blocks. Each block can be either text or any other object from the library.
For example, calendar, database, checklist, link to another page and so on. Moreover, for many of the blocks, there are several ways of displaying them.
Here it is very easy to create a table with stages of work, mark in it dates of stages and status tags.
You can turn it all into a calendar by one. So it will immediately be clear when which day of the week and whether everything fits into the timing. You can also change the deadlines here.
The created records have a clear structure. They are divided into directories and files. You can run the application Simplenote in the background.
You can add an image, a link to a file or a screenshot to the note, and the text can be formatted. If you delete a note, it will be moved to the "Recycle Bin" first.
It will protect you from losing the necessary files. All notes are spell-checked.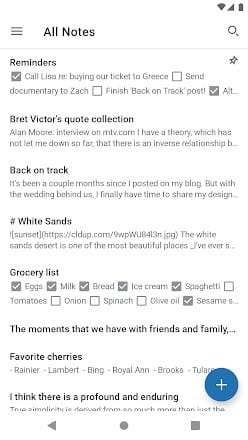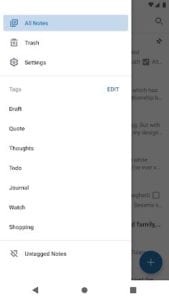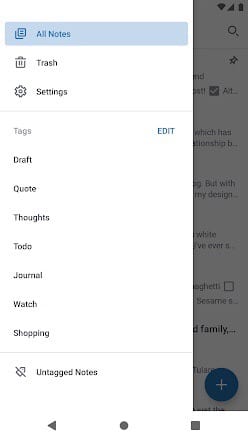 You can open several tabs with different notes while you are working.
5. Todoist: To-Do List, Tasks & Reminders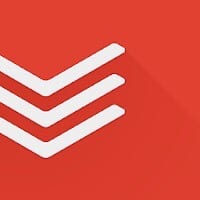 Todoist: To-Do List, Tasks & Reminders is a hybrid of notes, calendars, and to-do lists.
It is very easy to use this application. You create a project that you will work on. The project looks like a continuous stream of notes.
You can create a note and assign it an execution date by binding it to an event in the calendar. For example, when preparing for an appointment.
After that, you can write down the results of the meeting in a similar way with the next note.
As a result, you will have the whole chronology of events in a convenient way before your eyes. The main thing is not to forget to take notes.
Besides, it is a text editor for creating notes with a hierarchical structure. This means that each entry is saved as a text file with markup. Records are saved automatically.
In them, you can add links to other pages, images, and formulas or create a list of planned tasks. The program is suitable as a daily planner.
By the way, you can synchronize your notebook with your other devices. You can search all your notes and check the spelling of your notes.
You can attach a sound file recorded, for example, on an interview, to any note. Through this service, you can slow it down, speed up and perform other simple operations.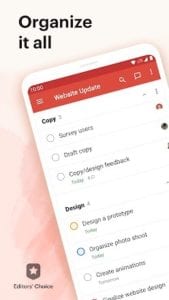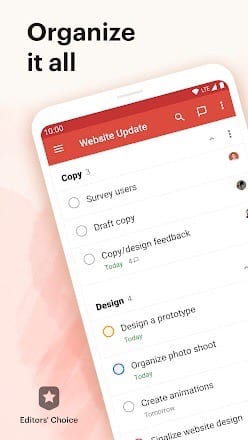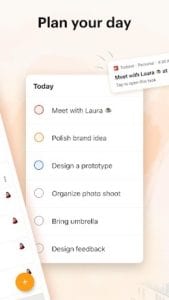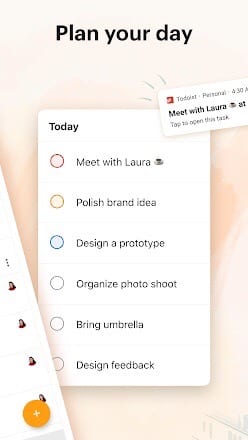 It may be a good solution for those who record lectures or work with the transcription of their voice.
6. Simple Notepad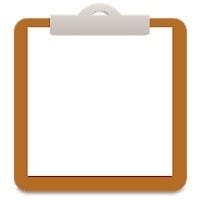 The Simple Notepad application is a simple service for creating notes and structuring them. You can use it as a personal organizer.
All the information created is stored in an encrypted form. To work with this application you only need a simple browser on your phone.
The record can be placed on any web-server as a static page, which will turn into a full site. You can navigate through the notes.
From other features here you can choose a theme design. Before you create a note, you need to decide whether you want to create a text or a list.
And the latter is optimal for a shopping list. Each entry has its own sticker color.
You can block a separate note by assigning a master password. You can also send it by means available to your device. Create a reminder that will appear every day at a certain time or just hang in the status bar.
Text recording involves the use of a dictionary and auto binding.
Also, this application has a full-fledged calendar. It allows you to plan your business for a month or even for the whole year.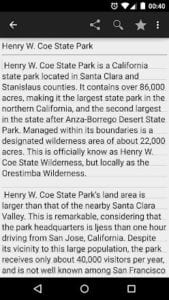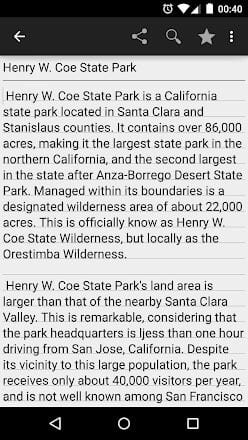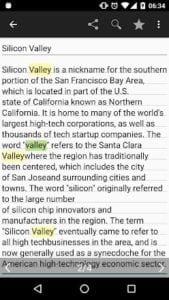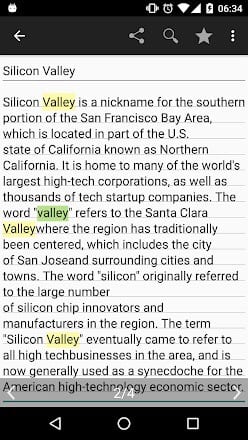 There are color differentiation, synchronization, and agenda. There is a handy widget for your desktop.
7. Notion – Notes, Tasks, Wikis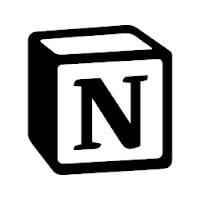 When creating a note in the Notion – Notes, Tasks, Wikis app, you can use the color of the sticker, think of a title, change the font, and make a list.
You can also send the note to another personal notebook or share it with other users. The notes are traditionally saved on the home screen.
Here you can send them to your shopping cart and then finally delete them. Other features include auto-blocking after a certain period of time.
Thus, extra protection is implemented when you do not use the application Notion – Notes, Tasks, Wikis.
The developers of this application emphasize the security of notes. You can encrypt selected notes and protect them with a password.
The app Notion – Notes, Tasks, Wikis allows you to encrypt all files at once with one click and use a fingerprint scanner instead of a password. But, to use this feature, your phone must have all the right tools.
A key feature of this application is its advanced attachment support. You can attach videos, photos, audio recordings, and even your own drawings to your notes.
Besides, it is worth noting that you can combine several notes into one.
You can also create handwritten notes here. Use different templates such as sheet music, spilled canvas and math sheet into a grid. You can also just draw and write on a white background.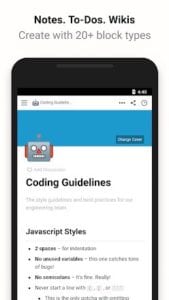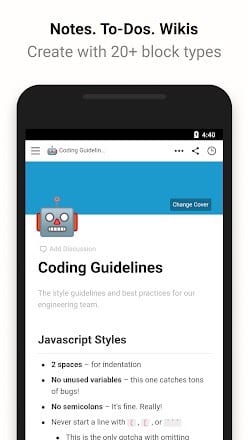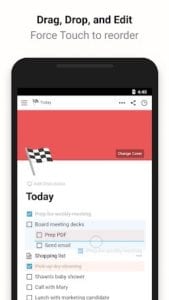 The app Notion – Notes, Tasks, Wikis also allows you to import PDF documents and make notes on them.
8. Diary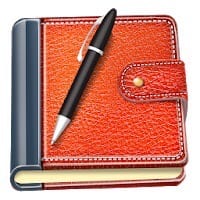 Diary is a powerful cross-platform service for creating and managing notes. It has many settings, easy navigation and clear modes of displaying documents.
In terms of interface design, the application Diary has quite large elements and a sidebar on the left.
In this case, you can change the size of the title and font. There is also a password, but only for the program, not for a specific note.
The record can contain a title of up to 50 characters, a choice of a sticker color and tags for quick search.
Recordings can be shared through the program itself, email and social networks. To do this, you need to login to the application settings.
Notes on the home screen are organized by simple drag and drop.
In addition to notes, you can save and catalog links to web pages.
This app has formatting tools, so it's suitable for creating long notes with nice markup. You can attach photos, videos, contacts, drawings, audio recordings, and other files.
Automatic synchronization between devices is also available in the application absolutely free.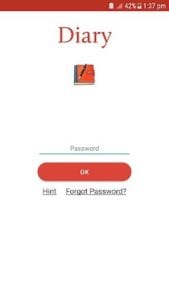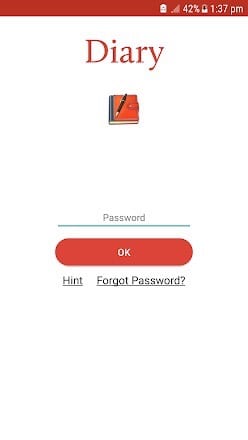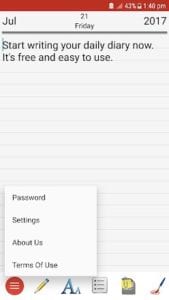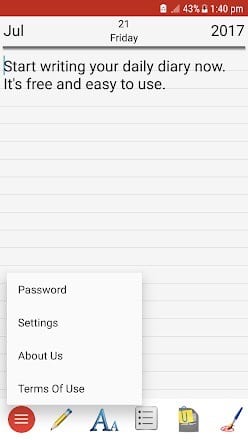 Also, the application Diary has syntax highlighting, which supports more than 40 programming languages. You'll be able to customize hotkeys for quick access to individual groups.
9. Easy Note
The Easy Note app offers handwritten notes that are considered to be among the fastest. And in front of you is not just a program, but a program-widget with colorful interactive support.
All you need to do is press the "+" button at the bottom of the screen. After that, you will see a sticker, the color of which you can choose.
On this sticker, you should draw the necessary one. In this case, the font is adjusted, as well as the thickness of the pen.
The angle of inclination of the note can also be changed. It can also be marked as the main note or fixed in one position without drag and drop.
The note can be shared. Both in-text and drawing.
You can protect your notes from intruders by placing a password on the application. Among other things, the app Easy Note allows you to attach pictures and sketches to your recordings.
The application Easy Note allows you to create, move, and attach folders to store your notes. With the help of formatting tools, create records with complex title structure.
You can also create notes with hyperlinks and nested lists.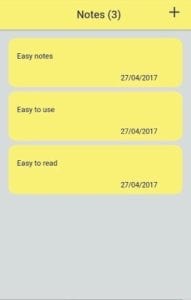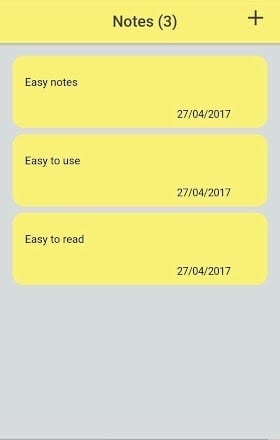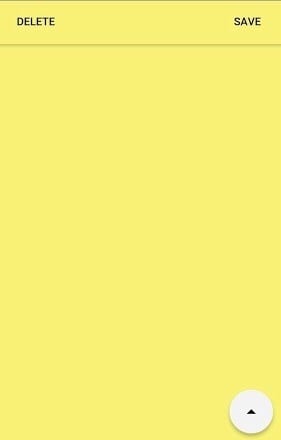 Once you create a document, you'll have access to the functionality of a text editor. It will help you plan your schedule and create a shopping list. Actually, there are too many functions for a notebook.


10. Google Keep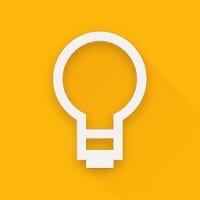 Google Keep is a minimalist notebook with convenient basic functionality. It can be understood by any user. Here you can add notes, set reminders, insert pictures and much more.
It is a convenient service with a pleasant minimalist interface. Access to the application can be restricted with a password you have created.
Besides, the app Google Keep collects information about all your travels around the world. It visualizes the information in a beautiful diary.
You can add notes, photos and even weather to it.
Once you're logged in to the app, you'll find a notebook with a markup where you can create notes by handwriting.
This app combines a calendar, task manager and notebook. All your notes with related information. Photos are conveniently displayed in a ribbon on the home screen.
When you move down, you can see the current date, time and weather.
You can also synchronize your notes from different devices. It lets you write notes with your device's stylus on manageable pages.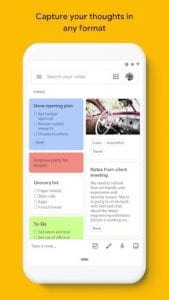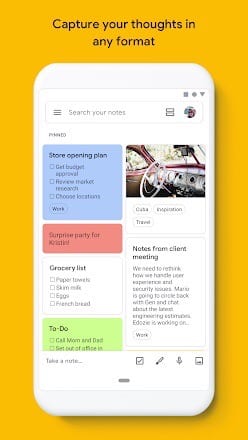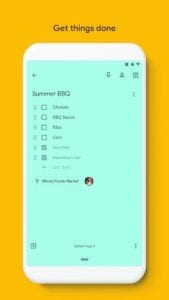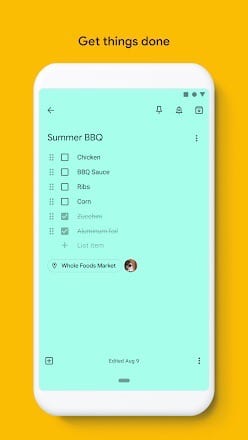 You can place images and tables anywhere on the page. Record videos and embed them into notes and table attachments.
11. Notepad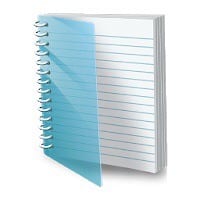 The Notepad application has most of the functions of standard notes but has extra options.
The application allows you to catalog your notes. Here you can mark files and folders with color tags. Each folder can be protected with a password.
But, please note that in case of loss or forgetting, the password cannot be recovered. The application Notepad also has an advanced editor for handwritten notes.
You can arrange all your notes by arranging them into special folders.
The spectacular features of the app Notepad:
converting handwritten notes into printed text
audio support
handwriting facilities
PDF notes
and much more
The application Notepad allows downloading PDF files as notes. In this case, the program beautifully parses them page by page. In PDF-files you can draw, encircle elements, and highlight the necessary places.
You can insert audio recordings into notes. In this case, records are written inside one-note as a continuous record. But in fact, these are different files that can be managed.
Playback of audio notes at different speeds is also supported.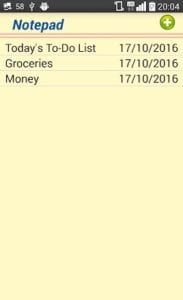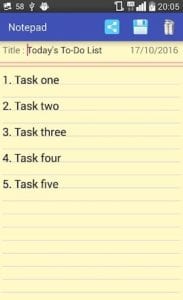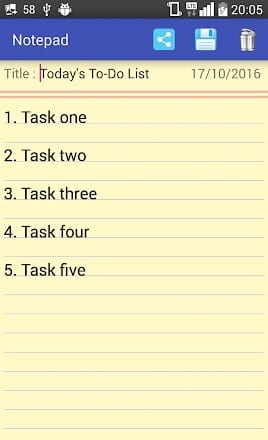 This is an absolutely free application that works without any restrictions. There is no annoying advertising or built-in shopping.
12. All Note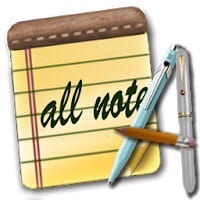 All Note is an application for storing notes and files. Besides creating documents, it allows you to share notes with other users. You can also create discussion groups.
Notes can be assigned shortcuts attached by color, combined with real-time reminders. This is much more minimalistic than other note applications.
The app's work window is divided into three parts: the control panel, the note list, and the editor.
The same tag can be present in different texts. The number of tags in one note is unlimited.
In practice, this approach to sorting is convenient compared to storing it in folders. You will never forget where you left the material, and you can easily find it by keywords.
This app will be useful for both short to-do lists and long essays. Let's list the features that will make the text structured, easy to read and pleasing to the eye:
Underlined and italicized writing as well as indents and horizontal separators.
To-do lists numbered and marked lists.
Quote blocks, code fields, external links, images, and attachments.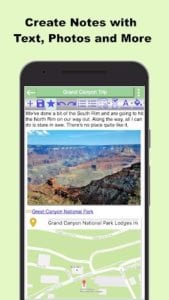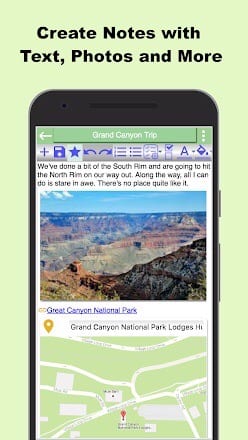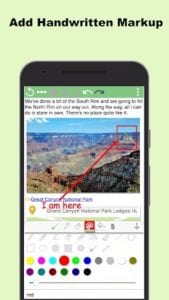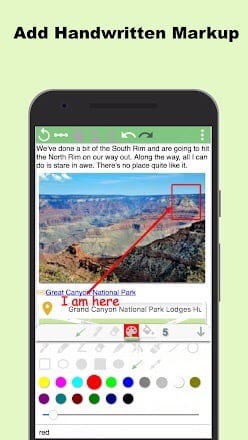 You can format items using icons, keyboard shortcuts, and markup language. The editor will automatically recognize and format e-mail boxes and mailing addresses.
13. Safe Notes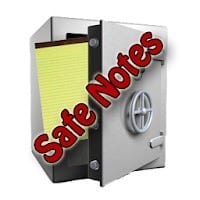 Safe Notes is a notebook where you can take notes "by hand", add and edit photos, record audio, and video.
It is especially suitable for keeping a diary or travel notes. It also has various templates that simulate canvas, papyrus or vintage paper.
Your application account data is automatically synchronized between all your devices. You can also start the synchronization process at any time.
This is a handy personal manager with a huge range of features for active Internet users.
Once you have made a shopping list, found the information you need on the Internet, you can go back to it all. All you need to do is open the right notes on your smartphone.
This application extends the concept of "notes". A note that you can store can be your own note, such as fixing facts, reminders, addresses, travel plans.
Notes can be created both in the printed text and in handwritten form. The note can be a bookmark link to an interesting article on the Internet.
Any information – both graphical and text – can be saved as a screenshot.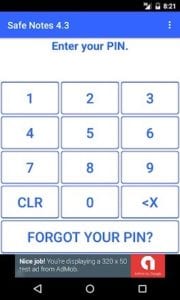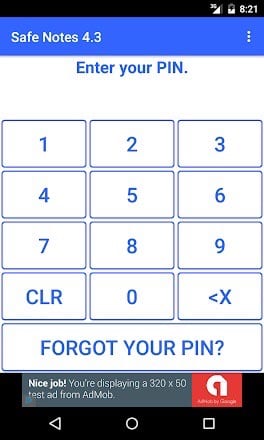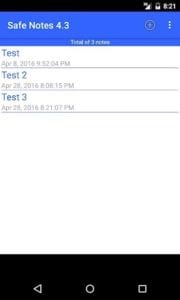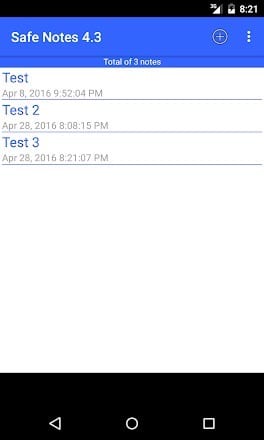 You can attach any file to the note. For example, a document, video, music, picture, program start file, archive and much more.
14. MemoCool Plus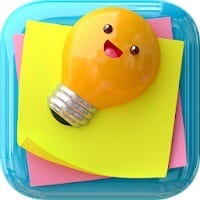 MemoCool Plus is the application with the fastest typing technology.
It guesses which word maybe next after you start writing. This "smart" notebook becomes smarter as you use it.
The app remembers your texts and builds sentences on previous entries. The app MemoCool Plus also keeps asking you to tag a note so that you can find it more easily later.
Any entries can be sent to social networks or messengers.
This app will be your one-stop-shop for ideas, thoughts, plans, notes and much more. This is achieved through extensive editing and note creation capabilities.
In addition to plain text, you can insert images and any other files.
If you don't have time to write something, you can use the recorder function. Just create a note and put a soundtrack inside it.
By creating checklists and links to your notes, you can use this application for planning. For added convenience, a reminder and notification system is available.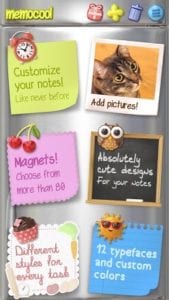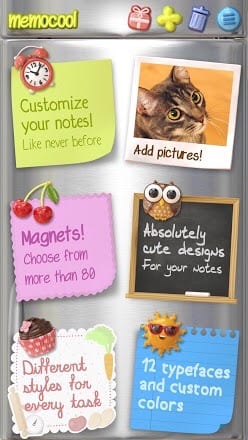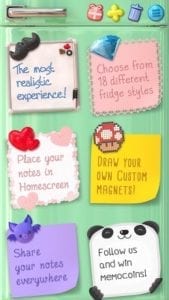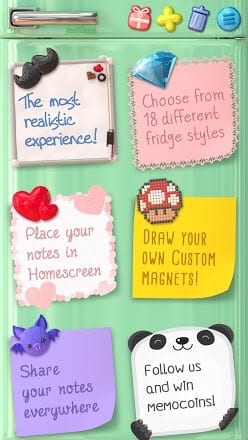 The app MemoCool Plus runs on any platform, so the checklist and plans are always at your fingertips.
15. Inkpad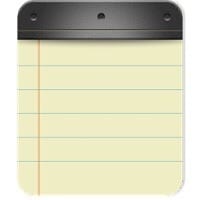 The Inkpad app allows you to create notes and synchronize them with different devices.
Here you can organize your notes by applying hashtags. It allows you to use the system with subfolders.
The app Inkpad uses a rich list of tags for editing, so you can paste links into documents without showing the full URLs.
But, it is quite simple and allows you to insert images directly into your notes. This can make it a much more valuable application in general if the images are a large part of your workflow.
Notes can be tagged. For example, if a person is mentioned in a note, you can create a tag with their first and last name on it.
This way, you can quickly get a couple of clicks on all the entries related to that person.
The application Inkpad also has a handy calendar. In the calendar, you can set the first day of the week, and if necessary, you can display the lunar date.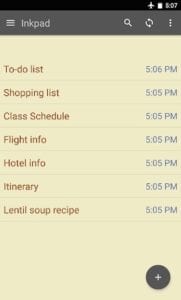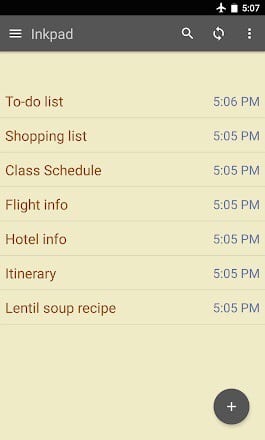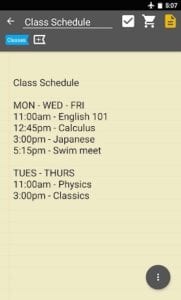 The records themselves can be conveniently organized in separate notebooks. And notebooks can be combined into categories. One of the notebooks will be incoming. All new notes, bookmarks, files, and other notes will be located by default.
You may also like: Notification Reminder app review