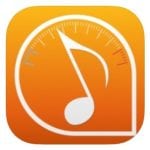 As a musician, you clearly haven't thought about an iPhone or iPad as an accessory for Your musical instrument. But in fact, a device running iOS can become for you a much better assistant in creativity than, for example, teammates.
Do you need to learn new songs with the band, but you're having trouble with a certain difficult solo that you can't figure out? This application allows you to slow down any music to the speed of comfortable perception, without changing the pitch.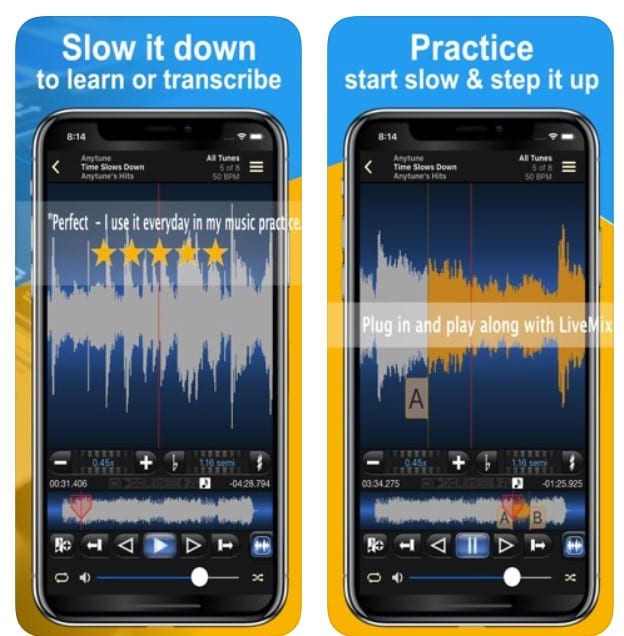 You will be able to select certain fragments of playback and loop them. Gradually increasing the speed, you will eventually learn to play in accordance with the speed of the original recording. Any musician who has ever tried to repeat a difficult solo will appreciate the usefulness of such a function. You can import any song from the music library, which allows you to parse and learn to play your favorite songs.
The application provides you with the opportunity to sort the playlist by artist, the title of songs, albums or by your own settings. Playback speed and pitch can be set both independently of each other, and at the same time.
It is possible to create a rhythm loop, as well as a late start function so that the user has time to return to the instrument and starts playing simultaneously with the sounding melody.
Custom settings allow you to adjust the application to your requirements, you can customize even The background color/skin.
Other interesting features of the application:
The user feels as if he was playing in a group with LiveMix ™ mixing input (Apogee JAM, iRig, Mic).
The FineTouch EQ enables you to enhance or suppress your instrument.
Isolate or mute, instruments or vocals with the new ReFrame tool.
Beautiful user interface.
Zoomed waveform to pinpoint all details.
Seamless looping.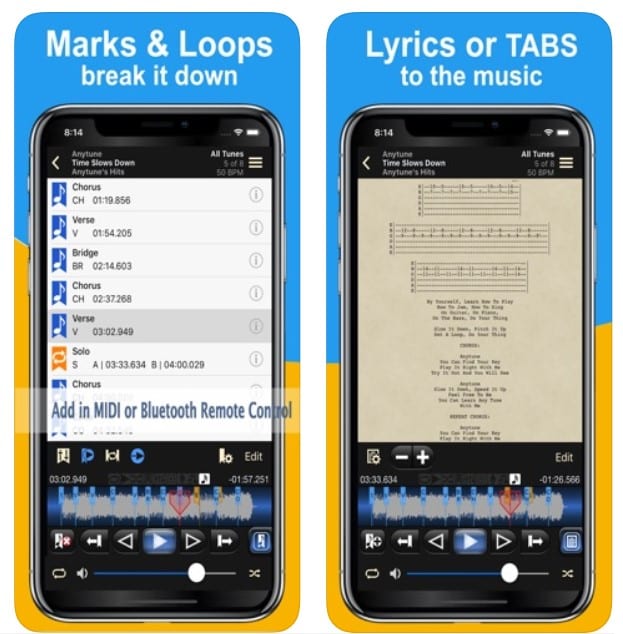 This is an indispensable tool for all musicians who want to improve their playing the musical instruments!
You may also like:

 

7 Best apps for soundboards (Android & iOS)