Spanish is the most popular language in the world, so it makes sense to start learning it at any age. Moreover, this is an incredibly beautiful language and many people fall in love with it when they hear it for the first time.
However, Spanish, just like any other language, has some complex elements in it, and even though the pronunciation of it is quite easy, the grammar and the vocabulary part might seem quite tricky.
You may also like: 11 Best Anti-Procrastination Apps (Android & iOS)
That's why it is so important to find the right tools for learning Spanish – so you could study the language fast and effectively. Spanish Translator+ is one of those tools. This app will become your ultimate guide in the Spanish language world.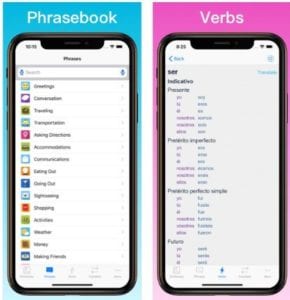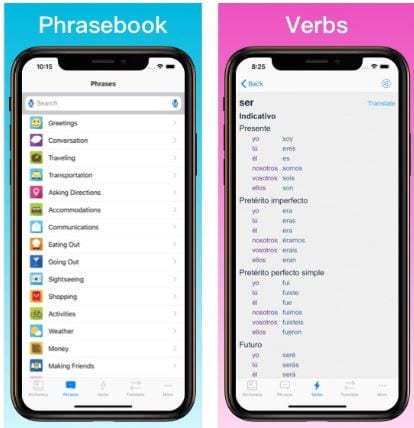 Spanish Translator + is another app by the Vidalingua brand, the developer that produces language learning apps.
This app, as you have night already guessed, is the dictionary app in the first place. The catalog of Spanish words that it includes is truly impressive – here you will find even the rarest vocabulary – so even the native speakers will be surprised.
Apart from that, Spanish Translator + includes numerous reference tools in addition to the phrase translator. Its dictionary includes part of speech, noun gender, and many usage examples.
Another section that you will find in the app is the verb conjugator that contains over 6,000 verbs in all common tenses. You will also find a phrasebook, vocabulary quiz game, and flashcards – in other words, you will get everything to study Spanish – no matter at which level you currently are.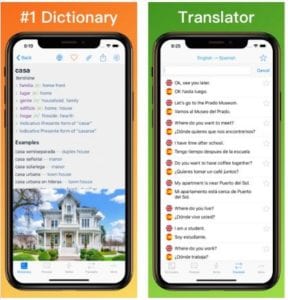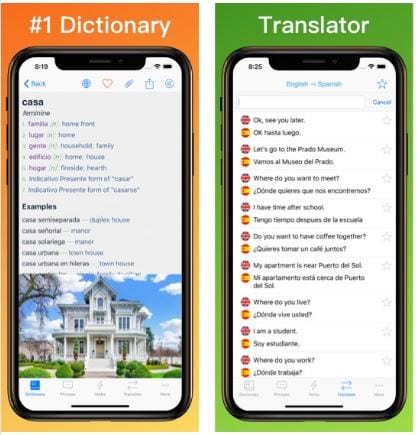 It is especially useful to get the Spanish Translator + app to your phone if you're a schooler or a student. Moreover, the app works best on a tablet.
Spanish Translator + integrates the translator with the dictionary, so it takes into consideration all the aspects of the language such as slang, idioms, and regional dialects. It's much better than using the mediocre Google translate, which often gives you inaccurate translations out of the context.
The app is super easy to use also thanks to its convenient interface design. It is made in a way that any type of person will understand quickly how to use the app – no matter if they are advanced users of smartphones or not. Plus, this feature allows you to concentrate on the process of learning, not handling the app itself.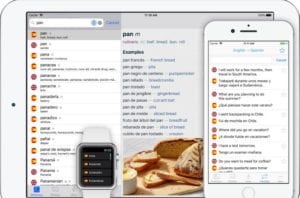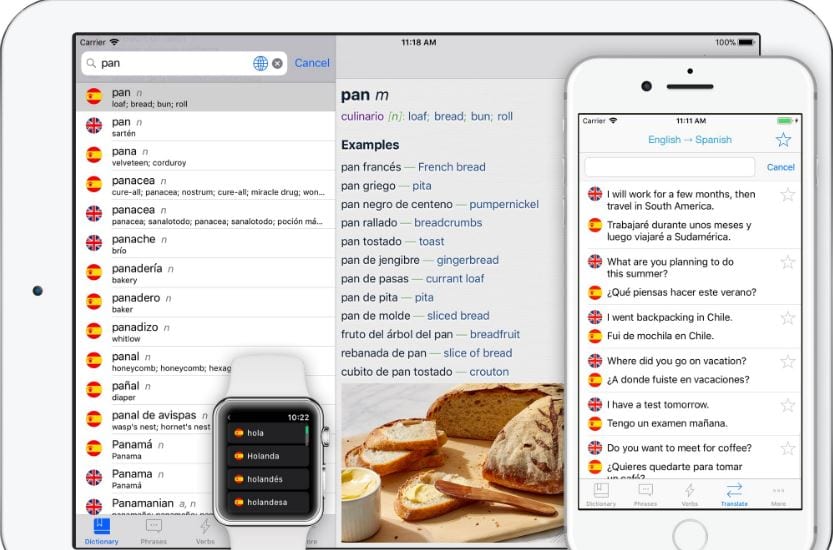 Another essential aspect of the Spanish Translator app is its great technical support – they always respond very quickly to all the issues you might have with the app and if you leave a review on Google Play or on App Store, there is a high chance that the CEO will reply in person.
You may also like: 8 Top Digital Signature Apps for Android & iOS
Taking into consideration all the points mentioned above, we can conclude that Spanish Translator + is definitely a "must" for everyone who wants to get a deeper knowledge of Spanish.