As more and more processes proceed in a distant form, people have to deal with electronic documents. In case a digital signature is required, they face the tedious work. As a result, you will have your document signed only after printing it, affixing a signature, and scanning back.
To avoid these senseless actions, we highly recommend you to install the best digital signature apps available on the App Store and Google Play. Due to them, it will take you several seconds only to sign a document with a digital signature. Remember that time is money.
1. DocuSign – Upload & Sign Docs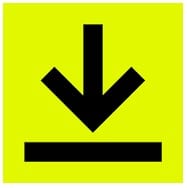 Our review starts with a DocuSign tool that worth being placed on the top of our list. Why do we think so?
The fact is that the app will help you to affix a digital signature on every e-document you have. To do it, write your signature on your gadget screen directly in the app. After that, it will remain to upload any document and apply a created signature to it.
What is more, if you need a document to be signed by another person, send a file directly from the app. But before sharing, you will be able to use the 'Sign Here' tag that shows precisely where to affix a signature. It will be so useful for multiple signers.
Apart from this, a user can remind a signer to affix a signature directly in the app. When he or she signs, you will be informed with a notification. That sounds great.
As for minor distinguishing features, there are dozens of them. For example, there will not be any limitations in the number of documents signed digitally. Talking about the documents, numerous types of files are supported (PDF, Word, Excel, JPEG, PNG, TIFF, etc.). That is what makes the app so user-friendly.
Besides, every user will have an opportunity to void a document digitally. Again, the app will become an assistant in this matter.
Meanwhile, the app's activity meets all legal requirements and complies with the eSign Act. Furthermore, the documents are fully protected. Be sure that information leakage is impossible.
Lastly, the app has a premium version with three types of plans (Standard, Real Estate, Personal) that you may find appealing. By following the link below, you will have a chance to study their peculiarities in detail. We guess that the pro features worth being paid for.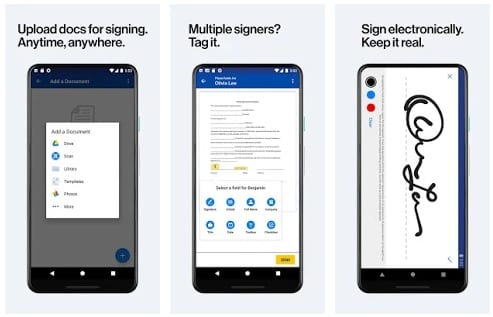 2. SignNow – Sign and Fill PDF Docs
SignNow is one more extremely efficient tool that should be included in our list. With no efforts, you will have your documents signed.
Well, to sign a document you will need to upload it from a device, email, or cloud storage. When it comes to considering the formats supported, the application works with PDF and text files.
As for an alternative, the app will provide you with all the necessary tools to create a document by yourself. By the way, when starting from scratch, a user also has access to the pre-loaded templates. That's why you will not face any difficulties. Plus, uploading images and logos will also be possible.
Well, after affixing a signature, you will be able to share a document via email, messenger, or social media. Alternatively, save it on your device in a special folder (created automatically). Also, one more copy will be kept in the app's archive. And it will be so easy to manage the files by putting them into folders as you wish.
Do you need to keep several signatures in the app? It is possible. The Kiosk mode will help you to collect numerous in-person signatures.
Again, the app guarantees data protection. What is more, the whole document management process is so clear. Whatever the operation, you will be notified about it.
It must be mentioned that only the first free documents can be signed for free. However, it will be enough to understand how great the app is.
3. Adobe Fill & Sign: Easy PDF Doc & Form Filler.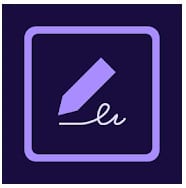 Being recognized across the world, the Adobe company has also designed an app to affix digital signature. Its name is Adobe Fill & Sign.
Like any app above, this tool will transform all the paper documents into digital ones. So you will be able to scan a document with your camera, fill it, sign it, and share it. Talking about a process of signing in detail, it will be realized by accepting your signature written on a screen.
It should be added that the app includes only the most necessary features. It makes the app extremely convenient and efficacious.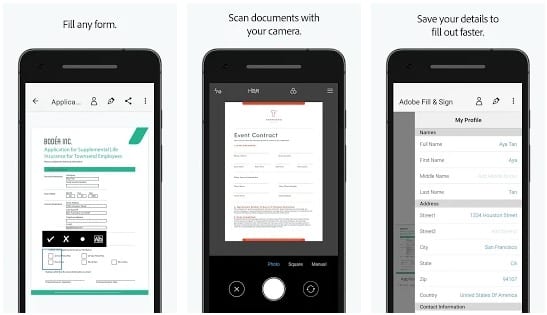 To maintain remote communication with colleagues, clients, or partners, we encourage you to install one of the Best webcam apps for Android & iOS.
4. Sign Doc – Sign and Fill Docs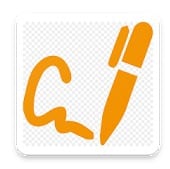 Sign Doc is a similar app that worth being tried. Meanwhile, thousands of users have already appreciated this tool.
To start working with a document, you will need to upload it as a PDF, Doc, Excel, Ppt, or jpg file. As an option, scanning a paper document to transform it into a digital one will be also possible. In all cases, the app's unique system will detect the document edges surprisingly accurately. As a result, everything unnecessary will be automatically cropped.
After that, it will remain to create a signature (by writing it on a screen) and save it. In addition, add a text to a document, if needed.
After finishing to work with a document, the app will suggest you print it instantly or share a file via email social media, or messenger. By the way, if you are especially interested in ZIP format, this very app is what you need.
Plus, the app developers guarantee the complete protection of data. However, if you want to keep documents safe on your phone, creating a passcode to enter the app will be available for users.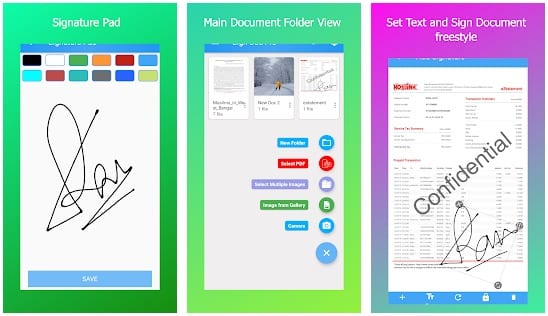 5. SignEasy | Sign PDFs, Docs, Upload & Fill Forms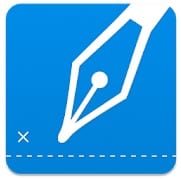 One more app to become familiar with is called SignEasy. As it is clear from its name, even a novice can cope with a task and affix a signature digitally.
In this case, you will be able to upload a document of various formats. Whether it is PDF, Word, Excel, Text, JPG, PNG, a document will be signed with no efforts. What is more, the files can be imported not only from email or cloud storage but also from other compatible apps. It is quite a good bonus.
In addition, the app perfectly functions when it comes to signing a document by several people. First of all, you will be able to collect people's signatures for further reuse. The app will help you to keep them in one place.
If you need to send a document for digital signing, the app will do its best to make the navigation convenient. Thus, you will be offered to add fields to the document (as a signature, initials, text, date, and so on). Furthermore, you will be able to track the document status via notifications. If you need, just send a reminder to a customer, colleague, or partner directly from the app.
Besides, this very app is capable of sending a copy of the final signed document to a CC recipient. If you are interested in this feature, just provide it with access by adjusting the app.
One more advantage is that the app powerful enough to organize the signers. By it, we mean that you will be able to choose if you want your document to be signed within Sequential or Parallel Workflow.
Talking about the security, again, you may rest assured. The thing is that full audit-trail is provided by the app. Thus, it checks signer email, device IP, signature timestamp, and other parameters. Secondly, the tool protects the documents with SSL encryption. Still not satisfied? Then our advice is to protect the data with a passcode and fingerprint created for the app only. Just open in-app settings to enable protection.
Apart from this, the app will be suitable for those who work with several devices. You will need to create a SignEasy account to have access to the documents from your phone, tablet, or browser.
Finally, keep in mind that only the first three documents signed will be for free. To continue working with this excellent app, please purchase a subscription.
6. PandaDoc – Track & eSign Sales Docs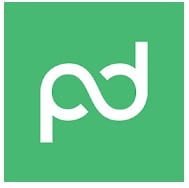 Are you searching for an app with fewer features? If you answer affirmatively, a PandaDoc tool will be the best choice.
In a word, the app will allow you to view, approve, and, of course, sign documents.
Moreover, in this case, you will have access to 3 variants. First, you can draw it on a gadget's screen. Alternatively, uploading a digital signature will also be possible. The way the last variant works is transforming your entered name and surname into a text that is similar to a hand-written one. There will be six options of fonts to choose from. By the way, they look quite realistic.
As usual, you will be notified about all operations connected with your documents sent. At the same time, tracking all document-related activities will be realized with a complete audit trail.
Are there any disadvantages? Well, the app does its work. But some users suppose the user interface is a little bit complicated.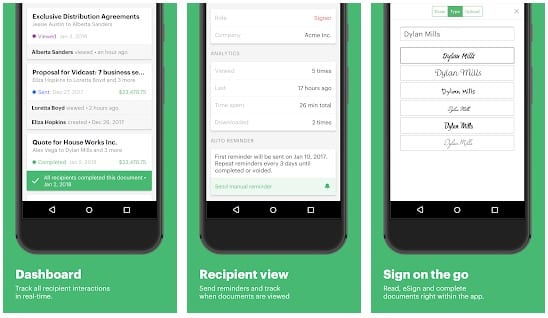 7. Digital Signature – Electronic Signature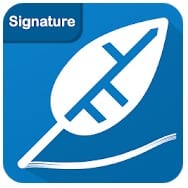 Digital Signature is an app suitable for Android device users only. By the way, they can't help appreciating this tool.
Like any other app of this category, this one will ask you to write your signature on a screen. After saving it, you will be able to apply it to every document you upload.
The app has no additional features. When it comes to considering the user interface, we can say that it is also so convenient, with no-frills. So if you prefer simplicity, this tool is what you've been searching for.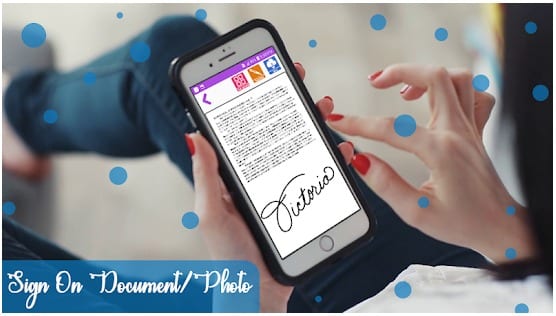 8. Jet Sign: Easy e-Signature App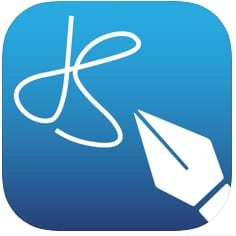 Of course, the most top-rated tool from the App Store only should be reviewed as well. Trust us that it is so multifunctional.
With the Jet Sign app, you will be able to create your digital signature and even choose the color of the text (3 options available). When it comes to applying it to an e-document, you will be able to upload any file from your device. Totally, the app is capable of working with 15 formats. Alternatively, importing a file from cloud storage or emails will be possible as well.
After uploading, just tap anywhere to add a signature to your document. By the way, adding a text and data is also supported.
If you want a document to be signed by others, you will need to share the link only. As the signers view a document and affix a signature, the app will notify you about it via email. By the way, while sharing or just working with the documents, strong security of data is guaranteed.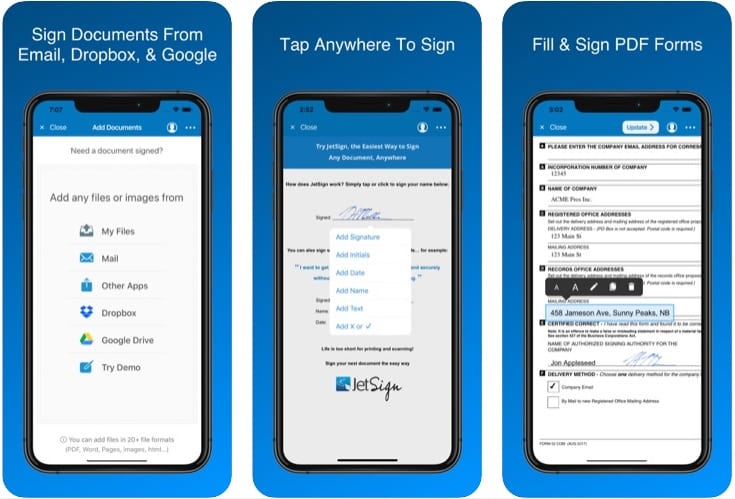 You may also like: 11 Best Reddit Video Downloader Apps & Websites