Before we start, let's find out what does house flipping means. Well, it is a phenomenon that is widespread in the USA. It all starts when a real estate investor buys houses at a discounted price. After that, he or she makes some cosmetic repairs and finally sells a house at quite high markups. Nevertheless, the buyers are in benefit too – flipped houses are much cheaper than the usual ones. 
Do you find this type of activity appealing? Are you dreaming of trying this occupation? There is a way to do that right now. All you need is to install one of the house flipping games.
Both the App Store and Google Play are full of such games. However, we have rejected the apps with annoying permanent ads, boring plots, terrible bugs, and primitive UIs. So the remained games will be the best choices for those who want to try themselves in this kind of business. 
1. House Flip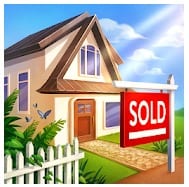 Our review starts with the most comprehensive game called House Flip. Also, it is the most top-rated app available on both platforms at once.
Your task will be renovating the houses you buy. From the beginning, you will have a good kit of tools and items to renovate a house. However, by improving the 3D models of residences, you will unlock unique skills, new colors, and brand items to be used. By the way, small presents can be also received daily when you play the game regularly.
Step by step, just like in real life, you will start with small houses of basic architecture. As your experience grows, you will be trusted to deal with more complicated situations. In addition, the estates will be located worldwide. That's why it will be a great opportunity to work and visit famous tour highlights.
Apart from practice, the game will provide you with some theoretical material, too. Thus, it will teach you the basics of real estate, taking into consideration the 'Neighborhood Comps' for popular remodeling styles and simulated housing prices.
Do you need inspiration? Just view the renovations of other users. At the same time, in case you need feedback, make your design accessible to the game's players. Both actions will let you approve yourself as a Tastemaker.
Besides, the app supports the awarding system. Thus, by completing the missions, you will receive various stuff or rank on leaderboards. Also, it will be a good way to compete with friends. So try your best to match up with buyers' requirements.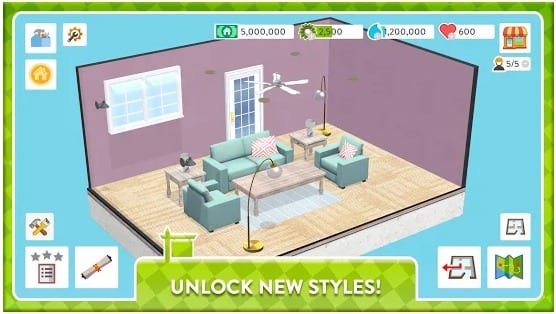 2. House Designer : Fix & Flip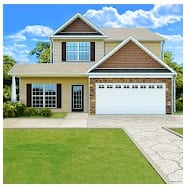 Talking about similar apps, we recommend you to install the House Designer game. It will let you feel the experience of house flipper for sure.
After purchasing the devastated houses, you will need to clean them, make basic repairs, and renovate with furniture. The choice of interior items is considered to be wide.
As for the app's distinguishing features, it must be said that much attention paid to the yard, too. Thus, you will be able to renovate the garden by tending the plants and flowers. Additionally, creating a swimming pool, laying tiles, placing the furniture will be also possible.
One more thing that makes the game outstanding is its 3D design. In this case, it is much more life-like.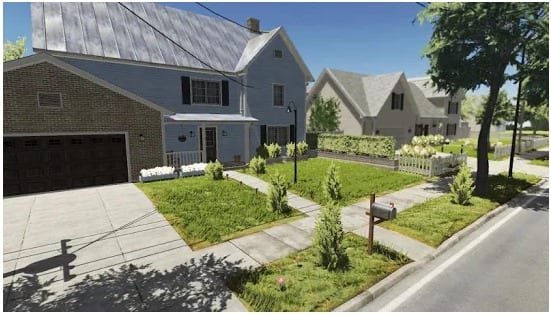 3. FlippIt! – Real Estate House Flipping Game
Here is the last app that can be easily found on both the App Store and Google Play. With FlippIt!, you will definitely have a great practice in house flipping.
Traditionally, you will be able to choose an abandoned house to renovate. After that, you can hire the contractors to make them deal with the tasks. So the game will be appropriate for those who prefer managing but not doing work by themselves.
By making a house meet the buyers' requirements, you will upgrade the estate hugely. It will remain to add a high markup and sell a house.
As for the pros, we want you to pay special attention to the app's graphics and user interface. These things make the gaming process much more enjoyable.
At the same time, there is a small disadvantage in the form of an ad. However, it seems that it is quite balanced.
4. Flip This House: 3D Home Design Games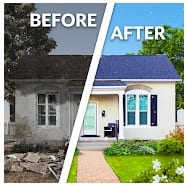 Here is the app available on Google Play only. So if you are an Android device user, the Flip This House game will be so suitable for you.
The first thing that strikes the eye is amazing graphics in the game. Just look at the screenshots below to make yourself sure of it. 
As for the gaming process itself, you will appear as Pearl, Harvey, and their colleagues. Being a team of professionals, you will renovate the shabby houses by turning them into a luxury estate. To do that, you will have all the necessary materials at your fingertips. To be more precise, you will be able to completely redesign and refurbish the house. You will have access to hundreds of items of furniture, decor, and other stuff. What is more, each of them will be available in several colors to choose from.
Lack of money? It's not a problem in this very app. To earn more, try the in-app mini-game (three elements in a row). They will enliven the repairing process as well as become your source of income. 
Finally, when your flipped house is ready, it will remain to find the buyers and sell an estate to benefit from.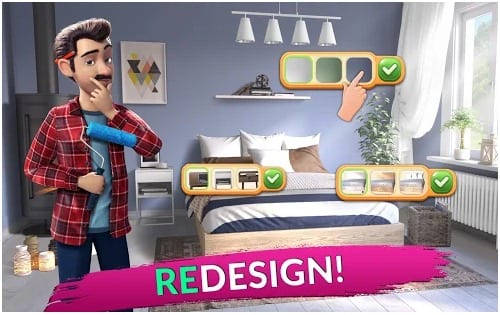 Would you like to expand your horizon regarding the repairs? If you find this suggestion cool, read our post about the best house building apps for Android & iOS.
5. House Flipping Simulator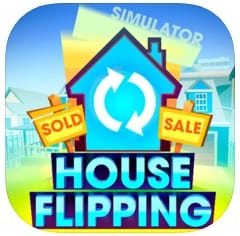 Are you searching for a game for iOS? If you do, here is an excellent application called House Flipping Simulator.
Like in the previous games, you will buy cheap run-down houses, make some minor maintenance in repairing, painting, furnishing, etc. As for the materials, the app will provide you with all the necessary stuff of tools, furniture, lamps, electronics, kitchen devices, and so on. After all, your task will be to sell this renovated house to benefit from.
As for minor disadvantages, the houses have no bathrooms. That's why you won't be able to try yourself in renovating this type of room. We do hope that the developers consider this defect.
Totally, though the app's rating is not so high, the comments of players are mostly positive. It is one more reason to install this game and try it.

6. Home Renovate 'N Sale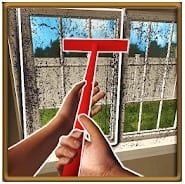 Going back to the apps from Google Play, we offer an alternative called Home Renovate 'N Sale. In our opinion, it is worth being tried at least once.
As usual, you will need to clean the house, recolor the walls, change the tile and bricks. After that, you will have an opportunity to fill the rooms with various items, including furniture, electronics, and decor.
In this case, you will also have your own workplace! Feel free to customize it. The thing is that you will also spend some time in the office while communicating with clients, accepting new orders, and so on. By the way, renovating a house without doing the tasks will be also possible.
The thing that makes the game more realistic is the growth of experience and improvement of skills. Cleaning, painting, and refurbishing require some time. As a result, gradually, you will do it much quicker. There is no doubt that it will allow you to achieve considerable success as a house flipper.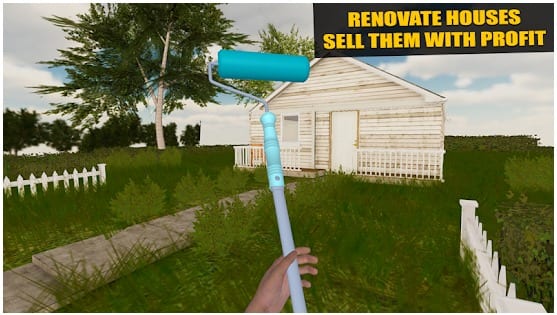 7. House Flipper Home Design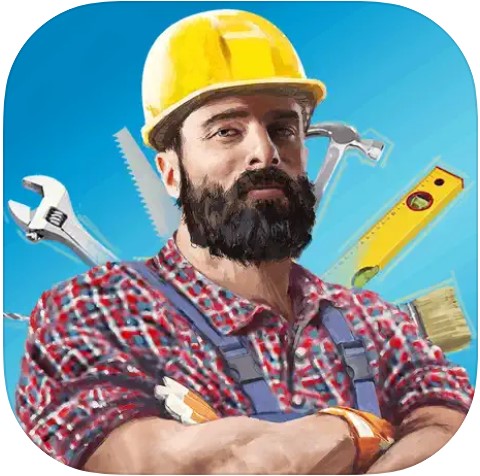 House Flipper Home Design is one more app we advise from the App Store only. Again, it is quite good in its category.
The simulator will allow you to become a house flipper by renovating houses. As for the tools, there will be tons of options to refurbish and redecorate an estate.
This is where you have to completely change the look of your home, organize a general clean-up and replace wallpaper and skirting boards, and much more.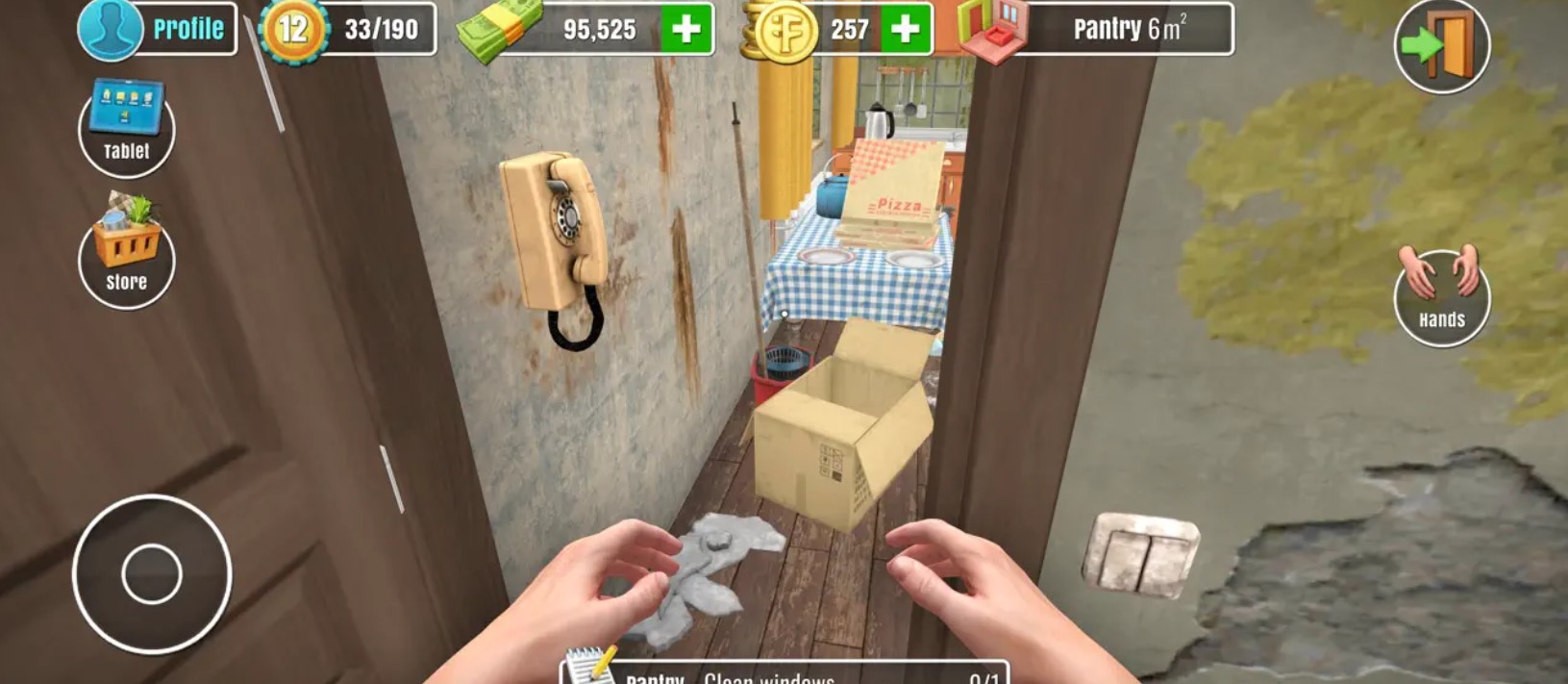 8. House flipper: Home Makeover & Home Design Games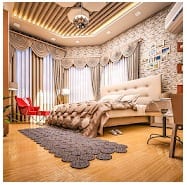 The last app we are going to review is called House flipper: Home Makeover & Home Design Games. Keep in mind that it is available on both platforms at once.
Like all apps of this category, this one will let you become familiar with house flipper experience. Thus, after purchasing an estate in need of decoration, you will need to renovate it. The app contains a great choice of furniture, materials, and other items to refurbish. The last step will e selling the house at a significantly higher price.
As for the cons, the game's users don't like the ads. However, there are not so many ads in the app. So it can't be perceived as a big problem.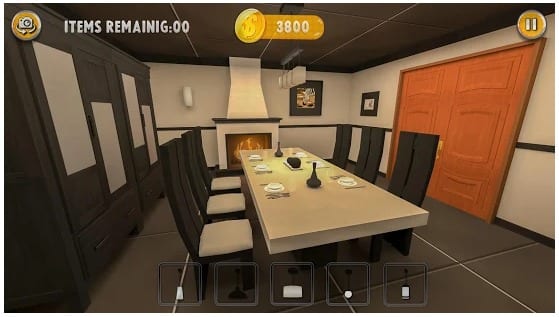 You may also like: 13 Best home decorating games for adults