Keeping contacts on the phone is a very convenient feature. People have many different friends and acquaintances. The phone number is the easiest way to communicate.
Keeping all your contacts on paper is the last century. Moreover, all contacts are now accompanied by a large amount of information. For example, with photos or web pages.
Thus, a large number of special apps have been created. They have simplified the storage of this information. This list contains the best address book apps, with the help of which you can conveniently organize your contacts.
1. Contacts+ Pro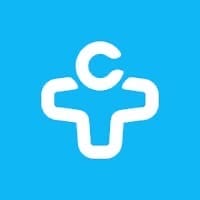 A simple organizer with a pleasant Contacts+ Pro interface supports many different functions.
The sections of the app repeat the sections of the paper organizer. "Contacts", "Journal", "Notes" and "Calendar".
The Contacts section works in three modes:
viewing the list (of all contacts or only for a certain letter)
individual record review
editing
The Notes section allows you to view and edit text entries in RTF format. Use a variety of fonts and URL highlighting. It's easy to turn such records into separate windows that can be placed on top of other applications.
In the Notebook, you can schedule an individual event or an event that repeats itself. Events have a flow time, importance, execution mark and description in RTF format.
It is possible to recall an event in any number of days, hours or minutes. This reminder is accompanied by an audible signal. The "Calendar" is actually a shortened diary. The usefulness of this section is highly questionable.
It is a completely free application that runs without restrictions. There is no annoying advertising here. Besides, it does not need a built-in shopping experience.


You may also like: 15 Best document scanner apps for Android & iOS
2. Address Book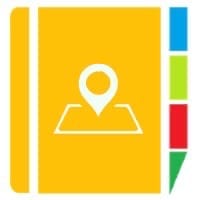 The main function of this Address Book application is to store contact information. Here you can remind yourself of an upcoming birthday or wedding anniversary.
The program can be useful for lovers of long and frequent conversations on the phone. Also, it will be pleasant to those who should call the same people on the list.
The application Address Book supports the following functions:
Division of subscribers into groups (friends, work and much more)
Enter many phones with notes for each
Adding postal and Internet addresses, notes and any dates
Subscribers in the list are displayed by groups or in the general alphabetical order. The address book can be exported and imported into different formats.
You can also save its backups and transfer them to another computer. The app Address Book will help you to call the list of subscribers from the address book or entered from the keyboard. This list can be saved to and read from a file.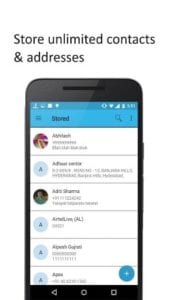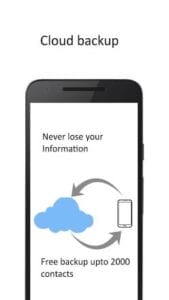 A separate "Safe Place" module is used to store passwords and confidential information.
3. Contacts+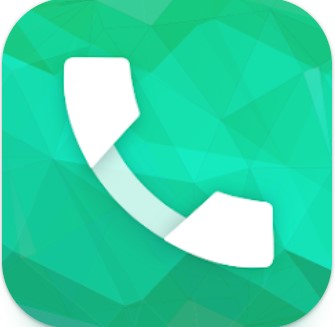 Contacts+ is an address book phone number storage app that reminds you of holidays and has a ready list of important dates.
You can assign other reminders, setting the periodicity every few days, months, or years. It is possible to remind about the event in a certain number of days, play a sound or start the program.
You can also create partitions and groups. Individual sections display reminders for the current day and search results by text.
It is very convenient that the program can remind you of important events, and then finish its work.
The application Contacts+ is able to recognize phone numbers copied to the clipboard. It can dial the codes for long-distance calls and remember recently dialed numbers.
The app has a well-done search function for all or only some of the organizer sections.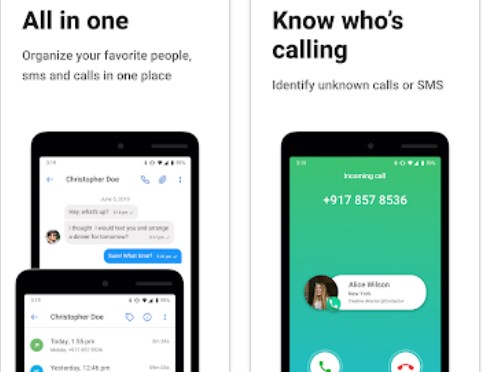 You can also scan cards and store them in your address book.
4. Contacts Optimizer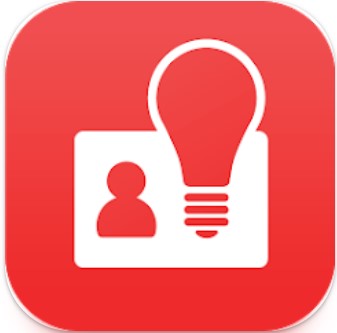 The Contacts Optimizer application has a user-friendly interface.
This app is designed to help you organize your address book. There are several features that stand out. First, the application analyzes your contacts and finds duplicates.
Then it suggests deleting them in order to free up memory and better arrange your contacts.
In addition, there are advanced editing features for contacts that allow you to add more information and be more specific about each individual contact.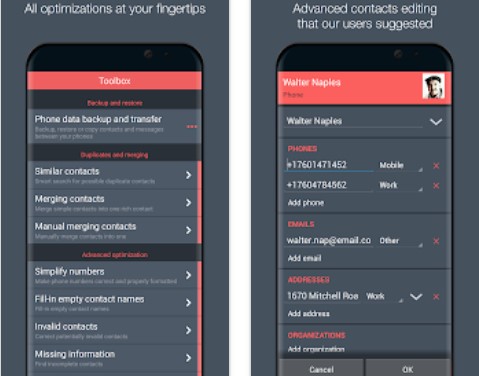 In addition, all the settings are located directly in the app. All you have to do is swipe your finger, press the button, and it's done.
5. Covve: Ultimate address book app for contacts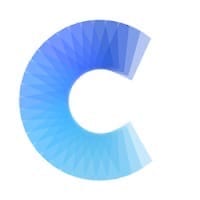 The Covve: Ultimate address book app for contacts application allows you to store all your contacts in a convenient way. It is also an excellent organizer.
Contacts can be organized in groups or displayed in alphabetical order. Notes are stored in text format without formatting or drawing.
You can enter many phone numbers and postal addresses for a contact. One of the phones and addresses is highlighted as the default address.
It is displayed in the main window of the program. In the same convenient window, you can specify several dates and set reminders for them.
You can create extra fields. The Address Book section allows you to select an icon to be displayed in the list next to your last name.
Tasks can be performed not only daily, weekly, monthly or annually, but also several times a week, a month or a year. As with other organizers, you can either display a reminder window or run a program.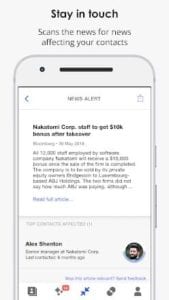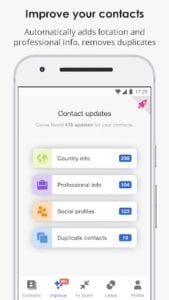 This application is very convenient to use. It has many useful features that are not available in a standard phone numbering tool.
6. Address Book and Contacts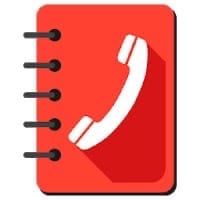 Address Book and Contacts is not only a handy contact book but also a practical scheduler.
The app includes five sections. "Task list, Alarm clock, Events, Address book, Notes You can set a reminder in the Events section.
In the "Alarm clock," you can start external programs. The "Task list" provides fields for the end time. It shows the percentage of completion, which is not present in other sections.
In all sections except the Alarm clock, tasks can be grouped together.
Notes are presented in the "Text only" format and can be displayed as tabs on top of all windows. The "Address book" section is well made.
Here you can add and delete any fields, save a set of fields as a template. The application Address Book and Contacts works with photos of contacts, their email addresses, birthdays.
Here you can also set a reminder. There is no phone number dialing feature.
Contact details and notes are displayed downwards as a minimized window.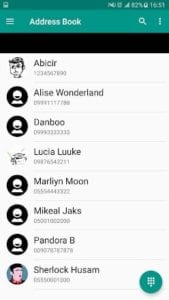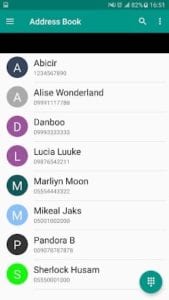 The database can be password protected, exported and imported into a text format. The search is possible in the Address Book.
7. MCBackup – My Contacts Backup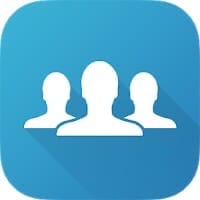 MCBackup – My Contacts Backup is one of the most convenient applications for storing contacts.
It also gives you access to other useful features. It has everything you need for the most demanding users. For example, you can repeat events using complex templates.
Take notes with tables and hyperlinks, an address book and password storage. You can customize the sections to your liking. Add new partitions or folders and call them any names you like.
The app MCBackup – My Contacts Backup contains two similar partition types: "Tasks" and "Events". "Tasks" have a percentage of completion, importance, and artist.
"Events" include setting the date of time, notification and start of external programs. In a sense, this is convenient. "Events" remind you of birthdays and anniversaries.
"Tasks" remind you of current affairs. In both cases, you can set up any repetition period – from one minute to one year. When the deadline expires, you can delete the reminder or move it to another date.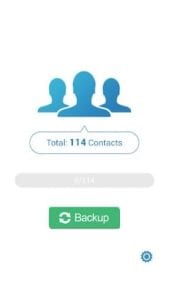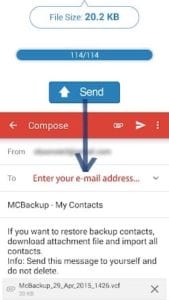 This app includes many extra features that are available for use free of charge. It works without restrictions.
8. Address Book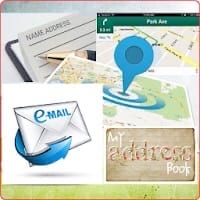 The Address Book app will help you store all your contacts in a convenient format. It is divided into separate tabs, each with its own useful functions.
You can switch tabs by pile and tap.
Thus, the search is performed by all entries in the contact. You don't have to climb into the phone book to make a call, just type in some information.
Besides, the majority of visible elements are adjustable.
In the "Contacts" tab you can optimize your contacts. There is also a choice of ringtones and groups.
The application has many settings. "Appearance" – four themes. Themes are neutral and do not copy any interfaces. Here you can customize the colors of the elements.
The app Address Book also includes a convenient organizer. You can remind about the event a specified number of times, playing a sound signal. It is also possible to start external programs.
To each event, you can add a comment like the notes. In a separate window "Today" the app shows the cases and events for today, tomorrow, for the current week or month.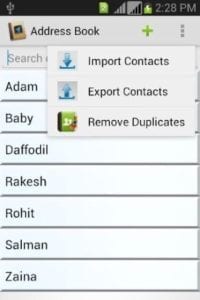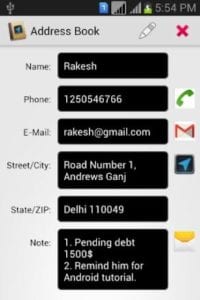 After the installation of the app Address Book, its window displays examples of mastering. All toolbars and menus are fully customizable.
9. Address Book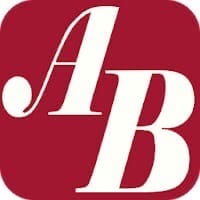 The Address Book app will help you keep all your contacts in one place.
Once the app is launched, you'll be greeted by an intuitive interface. It lets you quickly understand how to fill out the contact list.
It allows you to set up the display of the communication history with the subscriber when a call comes in. It includes the duration of mobile conversations or the date of the last message.
When the conversation is over, you can add the caller to the address book with just one click.
In addition to the address, phone, date of birth and other fields, you can also store a photo. When you specify a date of birth, the application prompts you to add a birthday reminder to your agenda.
The app Address Book is fully customizable:
you can add new fields
rename and move old fields
select the fields to be displayed in list mode
You can divide all contacts into groups and create a specific list of custom fields for each group.
The application Address Book stores all the information in the database. Besides, the database can be compressed and restored from the backup copy. Individual records or entire groups can be protected with a password.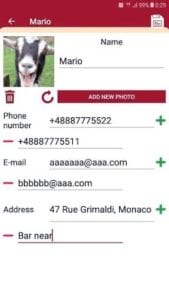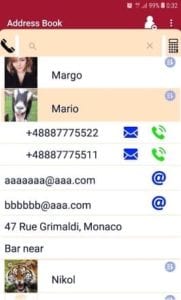 The app Address Book also allows you to search for text in selected partitions and import data from files.
10. Address Book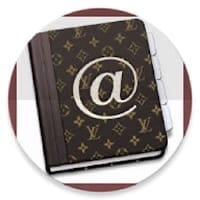 With the free Address Book app, you get a lot of convenient features in a nice interface.
The app offers smart call lists, speed dialing, and favorites.
Besides, the app has features for exporting and importing data to various formats. It also has functions of backing up and searching for data.
When you call the selected phone, the program saves the phone number and date. Web addresses and e-mail addresses are also saved.
It is also possible to save the history of the clipboard changes. Hotkeys are provided for all operations. The toolbar is fully configurable.
There is no multiuser mode, but you can assign a password to enter the program. This organizer should be appreciated by those who like compact and convenient programs.
Also, the app Address Book keeps statistics of calls, which is good for those who track the time of the conversation. Besides, there is a function of black and white lists. This allows you to set when and above all who can contact you.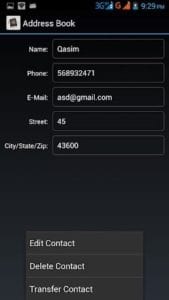 This free application will allow you to store all your contacts in one place.
11. Address Book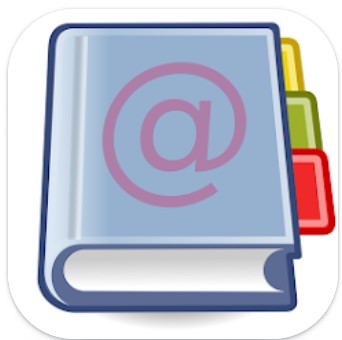 Thanks to the free Address Book app, all your contacts are not only available on your smartphone. The backup will be saved on any other device you use.
Thanks to smart sorting, the number of your favorite person, child, or mother can be dialed faster. You can block annoying calls by pressing the lock button.
You can also see all your contact details by entering a contact. Calls, messages, emails, and more. It is easy to find the information you need without moving from the application to the messenger.
The functionality of the application Address Book is extensive:
Search for contacts in any field
Voice Search
Unlimited number of calls
Transmitting contacts via messages and e-mail
Call widget: extended type of incoming call, which shows the organization, group, notes
Call filter: blocking calls on any days and time periods
Contact filter: filtering by group, position, company, address
Call statistics: shows the duration of your call
Contact information: displays all contact information in one place
Grouping of contacts by address
Setting melodies by single and multi-selection
There is also a feature that makes it easy to merge duplicate contacts.
12. Simple Contacts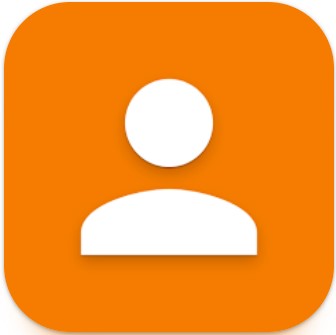 Using the free Simple Contacts app, you get an address book, which is designed primarily to create orders in contacts.
The app combines double contacts and can also sort records without names or numbers. This way you can quickly get rid of the accumulated garbage.
Besides, the app has built-in smart filters. They allow you to share your work-related contacts. You can also customize your address book by birthday or any other principle.
The app Simple Contacts can back up all your contacts in case your phone ever gets lost. Your phone's address book can be combined with contacts from different services.
The first time you start the application, it opens the call log first. At the bottom of the screen, there are four tabs: the phone, favorites, contacts, and the control panel. Here you can find a variety of tools.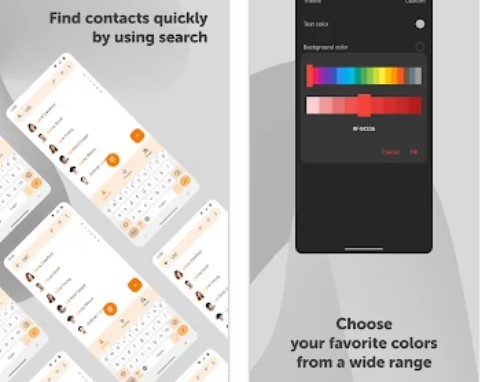 In addition, unlike built-in applications, you can change the interface, for example, select a color palette.
13. Address Book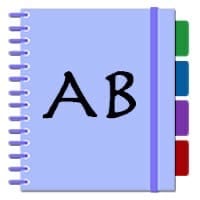 The Address Book application offers intelligent dialing that makes it easy to find contacts.
It has large numbers of the dialer and the ability to hide it quickly. You can do this by clicking on the button in the lower-left corner of the screen.
There are five tabs in the app: call history, phonebook, favorites, groups, and blacklist. Voice search is implemented through Google service.
Settings and a full-screen panel are located in the upper left corner of the application.
As for the settings, they are minimal. Thus, the calls are system-configured. You can activate the animation for the dialer by setting its speed.
Also here you can enable the dialing panel with intelligent search by numbers or name. This allows you to exit the full-screen view.
Besides, you can display contacts with phones, organize them, and show the last name. Here you can see the classic style of the phonebook display.
The item in the call list displays the caller's number and the time of the last call.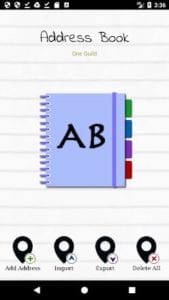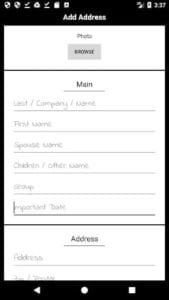 There is also a "History" section in this app where you can view contact information. Here you can set a photo and write a specific message to a specific number.
You may also like: NOT To Do List app review