Today there are many dating apps in which you can meet attractive people. However, today we have tried to present you with the best dating apps. Are you tired of the typical apps? Are you looking for a partner or a friend? All your desires can be solved with one simple app.
Also, we are pleased to offer you to try the best dating apps for the LGBT community. You can read more in the article Best Bisexual Dating Apps.
1. SURGE – Gay Dating & Chat
This application will help you to communicate with people of different sexual orientations and find new friends. The app is quite easy to use and has similar functionality to other dating services. To start checking out the profiles of other guys, you need to do a short verification of your personality and describe yourself.
After that, you can easily browse other guys' profiles. You can also use filters while browsing through the profiles, which will help you discover the most suitable dates for you. In addition, the app provides you with a feature that will help you quickly scroll through and rate profiles.
If you like a profile, swipe to the right to rate it, if you are not interested in it, swipe to the left. When mutual sympathy is established, you will receive a chat room in which you can interact. Besides you can send photos and videos that disappear after a couple of seconds.
Also, the application provides GIFs and stickers that you can send to your chat mate to keep the conversation going. As well, the app provides a lot of additional features in a premium account. It is worth noting that the service distinctly screens each profile and checks people's pages for scams.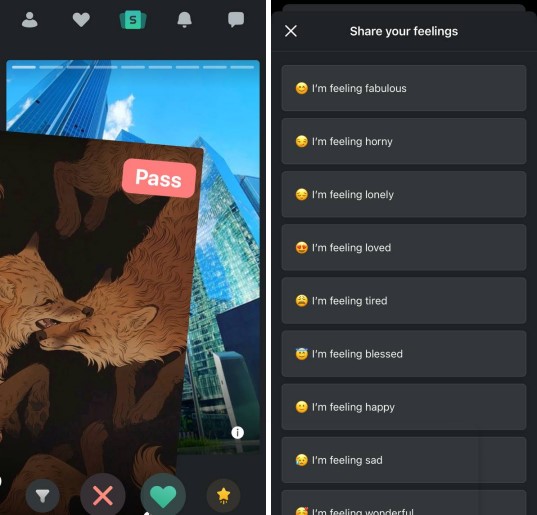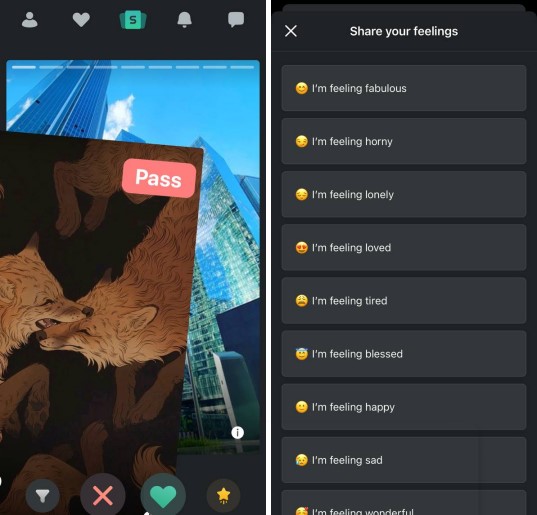 You may also like: 7 Best Mature Dating Apps
2. Grindr – Gay chat
This app works just like another dating service. It offers you a list of people nearby, which you can swipe left and right to like or dislike. In case of mutual sympathy, a chat room will open where you can interact with your interlocutor. It is worth noting the distance between you and your partner, you do not know.
The main function of this application is communities. These are interest-based chats in which you can specify your type according to your appearance and also by your hobbies. In addition, the application provides the ability to customize the search based on your preferences.
The app also has a lot of paid features so you can see who swiped right and get super likes. It also protects your privacy so you can keep your conversations safe. So you can send videos or photos that will be deleted after a few seconds.
Another feature of this dating service is that you do not know the distance between you and your interlocutor. Such secrecy keeps users safe.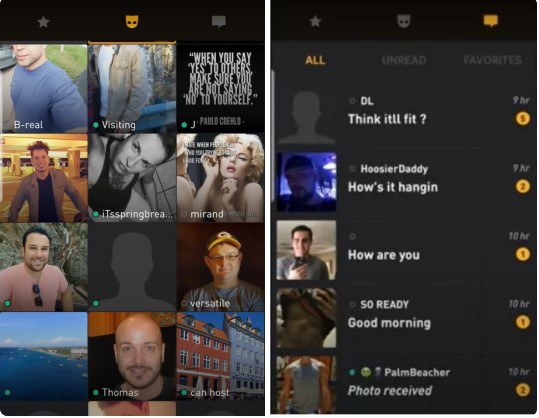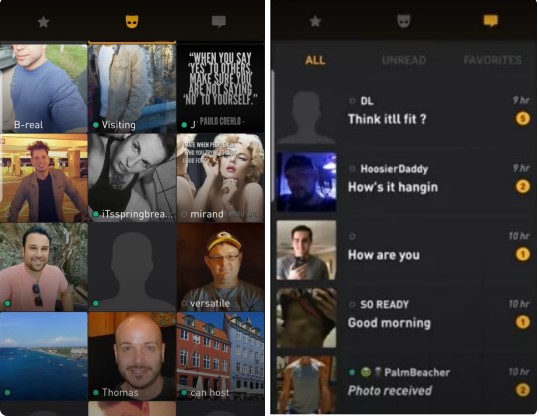 3. ROMEO – Gay Dating
This app gives you an unlimited number of dudes you can meet. The app has an intuitive design and a pleasant interface. When you sign in to the app, you are prompted to fill out a sign-up sheet in which you will need to keep your data as well as your interests.
In addition, when browsing for potential partners, you can use filters to view profiles near you and adjust your search with your personal preferences.
To do this, there is a whole tagging system, which determines not only social preferences, such as status, personal position, and interests, but also some physical data such as height, weight, and so on. In addition, you can also hide your real location and close personal profile data that you do not want to reveal.
Also, you can view profile statistics and rate them in various ways when you browse your profiles. In addition, the application provides free unlimited chat and video calls that you can make directly in the application.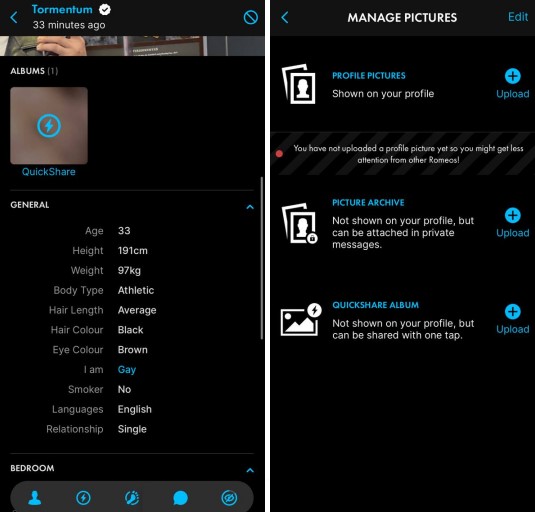 4. Taimi – LGBTQ+ Dating & Chat
This app offers you many features that you can use to meet new people. This social network originally only targeted an audience of men. But now it is suitable for everyone, as the program is open to all members of the LGBT community.
When logging in to the app, you have to take a quiz, through which the app will understand your preferences and give you the right partners to meet with. In addition, you can use filters, which will reduce the range of people and select more suitable ones for you.
Moreover, you can protect your account with a PIN code or face ID at login to the app. The app also provides you with private VIP groups in which you can communicate and find new acquaintances. Besides, here you can try to use special cards to create your profile and to start an exciting dialogue with your interlocutor.
These cards are like tags, they identify your range of interests and help potential partners get to know a lot more about you. There are also video calls for safe dating, which will help to make sure that you are talking to a real person.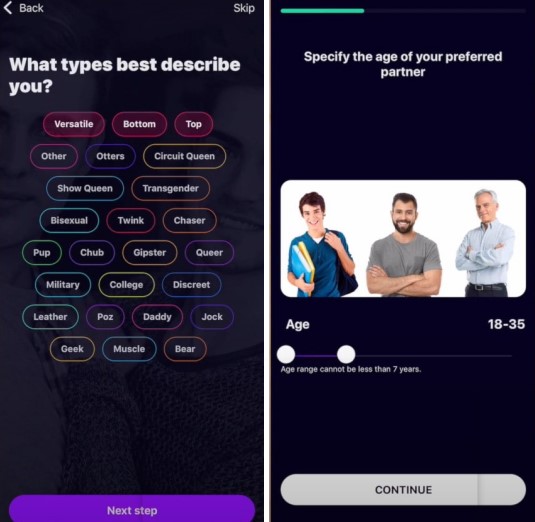 5. Feeld: Meet Couples & Singles
This app is great for finding polyamorous relationships, with more than 20 gender identities and orientations to choose from. There are many features on the app that will help you find new acquaintances. In addition, you will be able to exchange photos, join group chats and share your photos and videos.
It is worth noting that the application has many features that protect your privacy. You will be able to set the sending of photos or videos for a time, after which the image will be deleted, as well as to hide personal information from some people.
Also, you will be able to set basic search criteria when searching for a conversation partner, which will offer you profiles that are more suitable for you.
Moreover, the application gives you the possibility to invite or start a private chat with the app members. In addition, the app does not allow people to see users' profiles if they are not members of the app. This gives a basic level of security.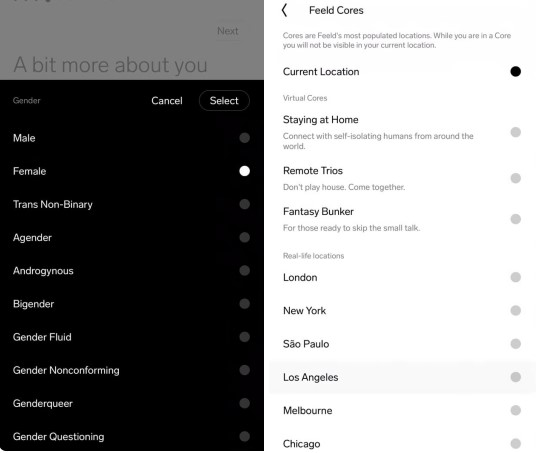 6. Bumble – Dating. Friends. Bizz
This app is one of the most popular dating services in the world. The app positions itself as a feminist dating app that allows girls to make the first step in dating. However, apart from that, the app allows you to meet people of the same sex and communicate with them directly in the app.
The service has identical functionality as other dating apps. A distinctive feature of this application is a premium subscription that you can subscribe to. This allows you to see who likes you, give super likes to profiles, as well as increase the limit of user-profiles and much more.
In addition, the app allows users to share photos and videos, as well as send Gif videos to keep the conversation going. Also, the app will help you to start a dialogue and secure your profile data.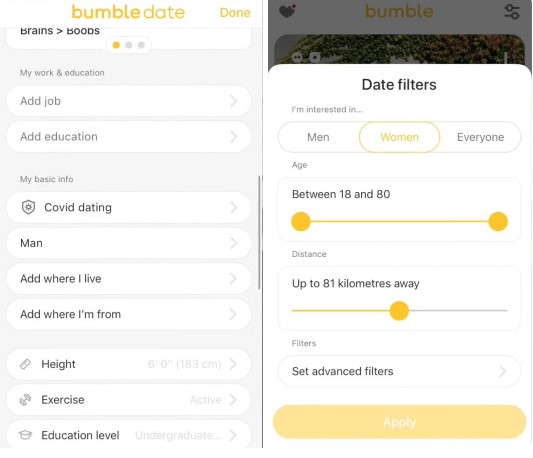 You may also like: 9 Best Dating Simulator Games
7. SCRUFF
This app is designed for men, both gay and other sexual orientations. It is also comfortable for trans and queer people. Besides, you can try all the basic features for free. If you are looking for a safe app, this is the one. It has already made a name for itself.
Many users have appreciated the ability to use the application in different languages in many countries around the world. The entire functionality of the application is quite familiar to users of dating services. Swipe right and left are all you need to do here. In addition, it is also a huge social network that connects people around the world.
So, there are even blogs on topics you care about, run by users just like you. This way, you can find an answer to your question, just have a good time and read something new.
In addition, it allows you to get to know more about the person you are communicating with. You can find all the blogs on the main page by using filters or you can simply go to the popular tab.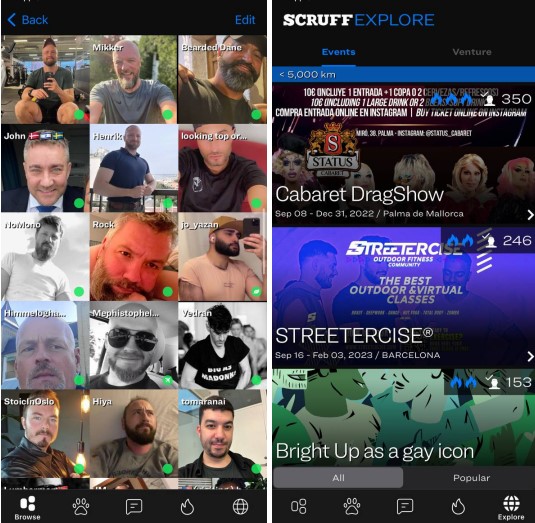 8. Hornet – Queer Social Network
This is an app with a quick registration. Just one minute and you become a user of the global dating network. All you have to do is enter your email address and come up with a password. Soon you will receive an email to activate your account. This type of account activation protects its users from unwanted people.
Also, there are several ways to tell about yourself. Here you can enter your nickname, write a favorite phrase, or just indicate who you're looking for. It also offers a choice of hashtags, which will help you find someone who has a similar style to yours.
You can also specify height, weight, ethnicity, marital status, and even some intimate details. Interestingly, you can add a maximum of eight photos. The first four photos will be visible to all, while the rest will be hidden and only those who have your permission will see them.
In addition, you can always stop access to hidden photos. This way, you completely protect your account. There is a feed tab that shows those who have just joined the network. This format is similar to Instagram, where users write about their thoughts, add photos and get popularity, lots of comments, and likes.


9. WooPlus – Dating App for Curvy
We would like to tell you in this selection about a unique app for people who are worried about their overweight. Here you can build a love life and find an understanding person. After all, it is designed specifically for overweight women and men.
So, here you can without unnecessary embarrassment post your photos to choose a partner for a date or friendship. The service is developed on the principle of the most popular dating apps in the world, in which photos of different people appear.
You need to put a like, and if it is mutual, a chat room opens where you can communicate and appoint a date. There is also an interesting function of automatic filtering, which blocks profiles that send offensive messages to users. Forget about complexes is the anthem of this app.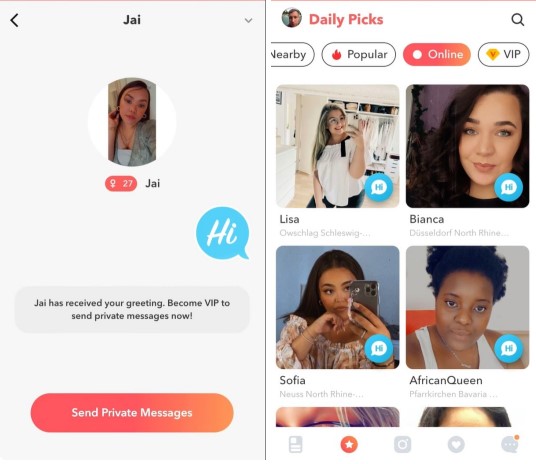 10. Boo — Dating. Friends. Chat.
This is another application that has many filters relevant to today's world. Among the positive features is the ability to find not only a partner but also a true friend. So, here you can find a person by such criteria as interests, zodiac signs, love language, ideal date, and so on.
Overall, the app has the nice idea of meeting people who share your ideas and are willing to support you. The overall function is beyond description. In short, it is comfortable and not distracting. There is even a Dark Mode, which protects your eyes.
To get started, the assistant of the app will offer you a survey with various questions that will determine which people might be of interest to you.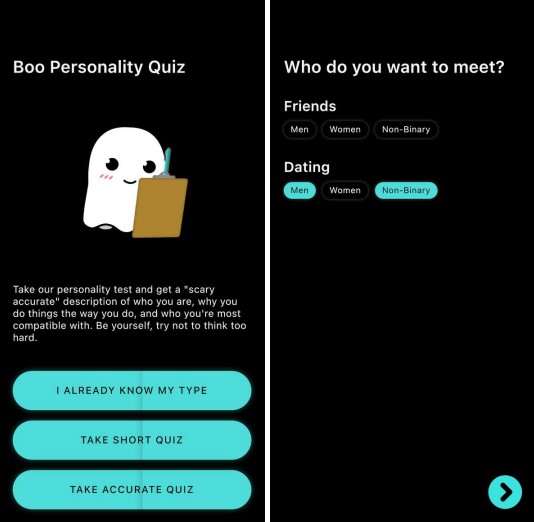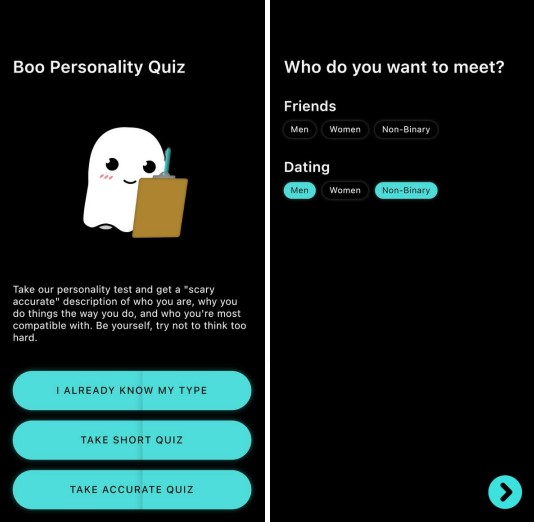 You may also like: 9 Best casual dating apps
11. Tinder: Dating app. Meet. Chat
This application has many useful features that will help you simplify your search for new acquaintances. One of the convenient features of this application is the geolocation search. You will be able to select a certain area of the map where you want to search for people and then the program will give you profiles of users.
To start using the application, you need to go through a registration form and also fill in some information about yourself and add photos. Moreover, the app allows you to put up gifs and memes in your profile, so you can fill out your profile the way you like.
Then the app will suggest potential partners based on your requirements and preferences. Furthermore, the program will take into account your choices and with each partner search, you will find more suitable profiles for you.
In addition, the application allows you to add to your profile personal data, such as links to other social networks, and phone numbers, which you can send automatically when you open a chat with your partner. In addition, you can choose to whom the algorithm will show your profile: men or women.
Of course, there are additional options, such as linking your Instagram profile. If you do this, your profile will show the last 20 photos from Instagram.