Dating applications will always be popular. This is due to the fact that they respond to one of the basic human needs – relationships, love, support.
Looking for someone to drink with tonight, go to the movies or just sleep with? Dating service providers promise that their applications will make your life easier. Especially if you're having trouble socializing.
In this review, you will find the best bisexual dating apps, where you can find a partner and feel comfortable.
1. Clover Dating App
Clover Dating App is a fast-growing action-app in the format of a "social network for bisexuals". The interface is rich in personal settings, filters, notes, statuses, reminders.
The app has a lot of opportunities for everyone who wants to meet new people effectively.
The application Clover Dating App quickly blocks suspicious profiles and maintains order in the app.
Take advantage of advanced filters for dating purposes. Communicate only with the person with whom your goals coincide.
With this application, you can view profiles, write messages, and keep a microblog.
Want to make new acquaintances based on all your preferences? Use filters by type, wealth, education, marital status, children or even sexual preferences.
Click on the tab "Acquaintances" and the application will select people for you. If you like the person, make a pile to the right, if not, then flip through the pictures to the left.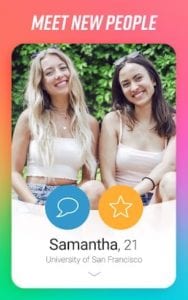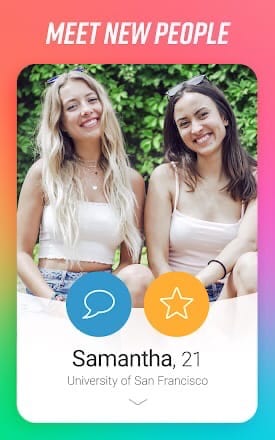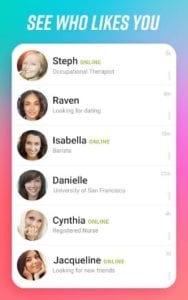 If your sympathies match, you will receive a notification. Then, you can start chatting and getting acquainted right away.
You may also like: 9 Best casual dating apps for Android & iOS
2. Bisexual Dating For Singles & Couples – BiCupid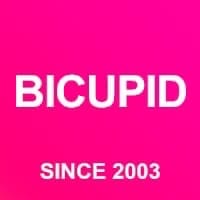 Bisexual Dating For Singles & Couples – BiCupid is one of the most popular bisexual dating apps around the world.
Everything here, as in life, is solved by chance. Swipe to the left, pile to the right, one liking, one "hi", and your life has changed forever.
It is a free and safe place to meet and communicate.
Artificial intelligence technologies recognize. Then they block fake activity and users with inappropriate behavior. The support team is ready to solve any issue in 24/7 mode.
The application Bisexual Dating For Singles & Couples – BiCupid provides fast registration via social networks and by phone number.
Live streaming is a new way of online dating in the application. Watch the streaming and chat with girls and guys from your city. More than 11,000 live broadcasts every day. Try yourself as a Streamer and create live broadcasts for millions of people.
Get to know and communicate with someone who's around you at the moment. The app Bisexual Dating For Singles & Couples – BiCupid shows the people you meet during the day.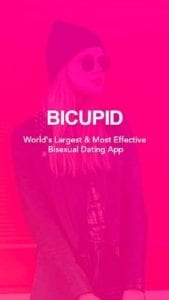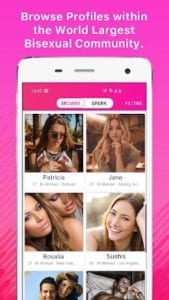 It uses your geolocation data for this purpose. You can also look for people in cities and countries of interest.
3. TALKO: Lesbian, Bisexual & Gay Dating for Women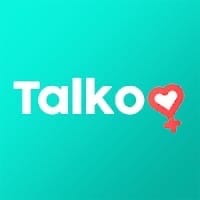 Check out the TALKO: Lesbian, Bisexual & Gay Dating for Women app online.
Whatever you're looking for, it will introduce you to your loved one. It is very easy to start. The publication of the questionnaire will take 10 minutes.
Millions of users, men, and women, every day make new acquaintances with the help of this service.
Romantic, serious relationships, relationships to create a family, sensuality, and passion. All this can be found depending on your interests and wishes. Meet for free.
Find new faces, new acquaintances, new emotions in this application. Every day, more than a million men and women go to this app.
They meet online in different cities and different countries.
You can search for your loved one by various parameters. Age, height, weight, dating goals, location. It's simple, fast and free.
Choose what you're looking for. Casual dating, dating for correspondence and search. Dating for serious relationships, dating to creating a family and so on. Everything depends on your desire and interests.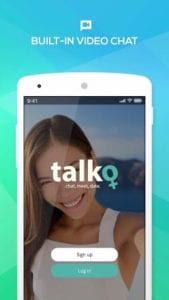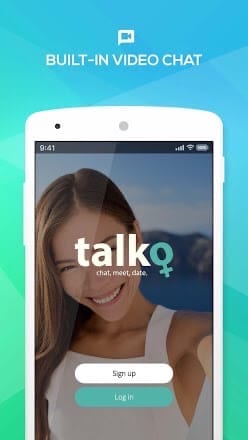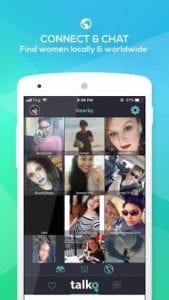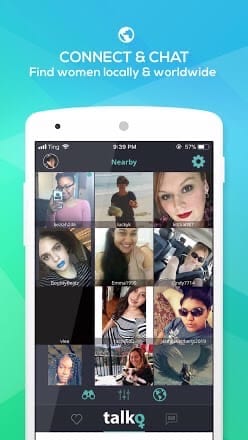 New emotions, meetings, and adventures await you. Dating, communication love, friends – find it all right in the app TALKO: Lesbian, Bisexual & Gay Dating for Women.


4. Threesome Hookup Dating App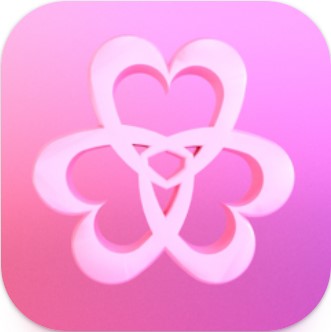 Making a nice acquaintance with the Threesome Hookup Dating App is quite easy.
Create a profile, add your best photos, and millions of men and women already want to meet you.
Every day a huge number of men and women get acquainted here, communicate and go on dates. Also, you are sure to find fascinating dating and communication with interesting people.
The Threesome Hookup Dating App provides a wide range of tools for dating:
View user profiles, with filtering by age, city, interests, and many other parameters
Sending sympathies and admiration to the users you like
View the list of guests who have viewed your profile
The ability to give virtual gifts
Convenient system of communication, with the ability to configure the filtering
The system of ratings, as well as the tops of the most popular and most active users
In addition, the app's policy allows you to quickly find partners for 3fun dates. Here users specify only what they consider comfortable for themselves.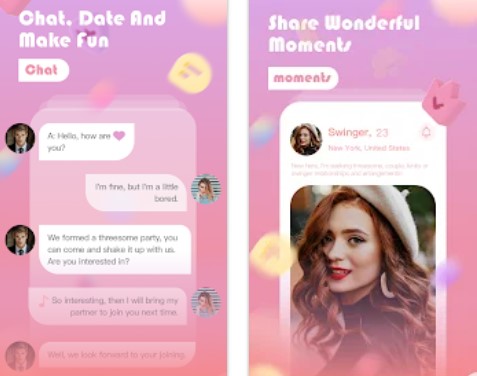 Immerse yourself in this friendly community.
5. Curvy Singles Dating – Meet online, Chat & Date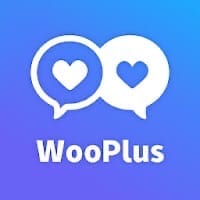 In the Curvy Singles Dating – Meet online, Chat & Date app, you can meet and date girls and guys for free.
More than 30 million people are looking for relationships with interesting people.
Here you can really get acquainted. The app includes more than 32 000 000 000 checked up questionnaires of girls and boys.
A convenient search with various filters for all tastes is implemented. Get to know the people next to your geolocation. Here you can communicate for free and create a profile without tedious registration.
Also in this application, you can get acquainted with foreigners. To start communicating you need to choose the country in which you would like to meet the person.
The app Curvy Singles Dating – Meet online, Chat & Date offers you the opportunity to log in and create a profile using social networks.
This helps to avoid the tedious process of registration and data entry. You can communicate and meet new people for free. The app does not restrict communication between users.
If you decide to start communicating as an anonymous person. In this case, you create a profile without a photo, i.e. you do not add your photo and other users will not recognize you.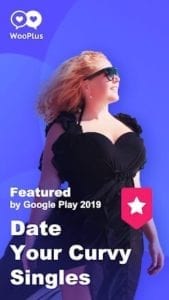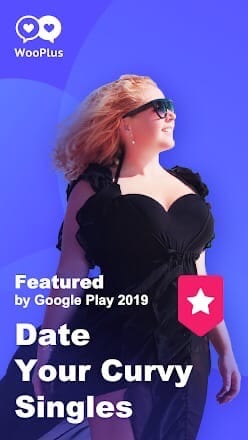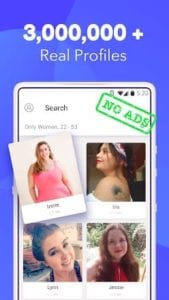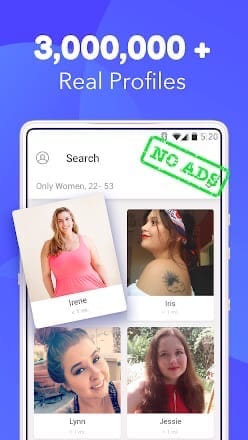 Using someone else's photos in this application is prohibited, moderators strictly track it.
6. Bumble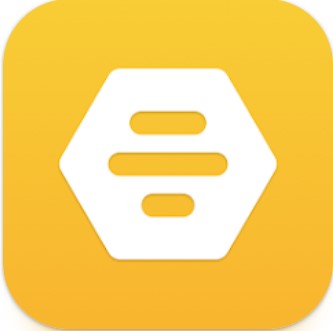 Bumble app is a great way to find bisexual acquaintances.
When setting up your account, you can choose your orientation. Change the ethnic type, appearance type, identity, and attitude of children. Besides, the service offers to specify the purpose of acquaintance and add other perculiarities.
It is possible to start a conversation only with the person whom you have liked. And only if it mutual.
The application Bumble may ask you to connect to your account on any social network. It is a great way to make your profile faster. Here the application will take all the necessary information about you. It will be a name, a photo, and some other things. All this can be changed through your personal profile settings.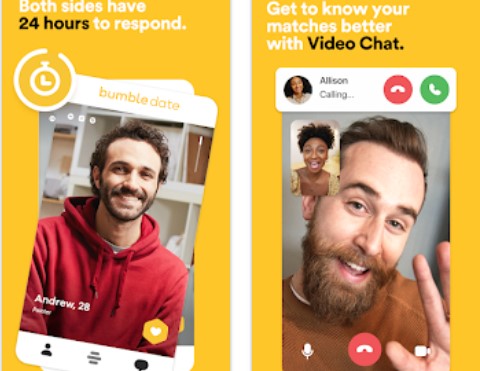 The following parameters can be adjusted in the settings. Who to look for, the largest distance, gender, age range, and much more.
7. Kinkoo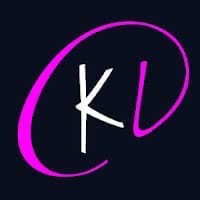 Kinkoo is a very popular and quite simple application for bisexual dating.
Your phone works as a locator. Depending on what distance you specify in the settings (10, 80, 160 km). You will see what kind of men or women are at a given distance and want to get acquainted.
And then you just flip through the applicants, put down likes or flick to refuse. If likes coincided, there is a possibility to leave in a chat where, actually, you agree on further actions.
The application Kinkoo will not make you create any questionnaires. A couple of photos, a few words about yourself and you can go in search of the other half.
To start working with the app, you must be registered on the social network Facebook. After downloading, you need to enter your Facebook account data: e-mail and password.
You will also have to confirm your phone number via messages. Immediately after starting the application, the search will start.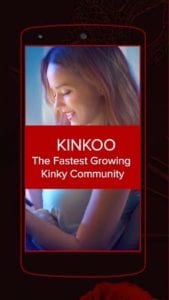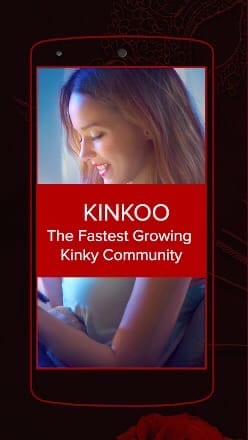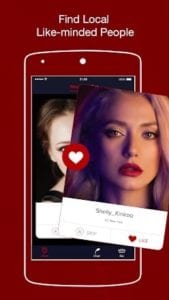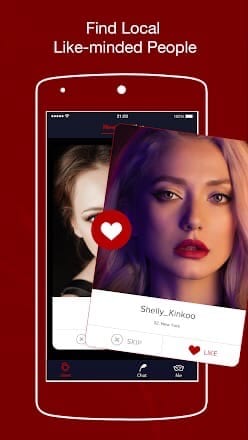 If the girl or boyfriend is in the area you specify, the app Kinkoo will display on the screen of your potential partner. Then you just need to click "Like" if you like the partner or "Next" if you do not like the person.
8. Free Curious Couples & Singles Dating & Chat: 3Som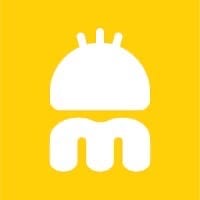 Free Curious Couples & Singles Dating & Chat: 3Som is a convenient, safe and proven application for bisexual dating.
You need to register to use all the features of the application. You can do this with an account on any social network.
Registration is also possible through the standard form. But you will have to enter all the data manually. City, name, upload photos and so on.
Information about the user is limited to a couple of photos. A small section "About yourself", remoteness from you, and the latest activity.
The person you "liked" will see your profile. If they also click "heart", then you will be able to communicate personally. The interface will light up with the inscription "Pair selected".
But, if you are disappointed with the correspondence, you can remove it from your pairs.
Another feature of the application Free Curious Couples & Singles Dating & Chat: 3Som is that you cannot find out who put you on a liking and who did not. Correspondence will not begin until both people show mutual sympathy.
In the main settings, you can hide your account from new acquaintances. If you already correspond with enough number of people. You can specify a search range, age limits.
The peculiarity of the application Free Curious Couples & Singles Dating & Chat: 3Som is the game "Sympathies".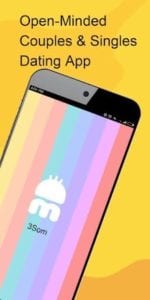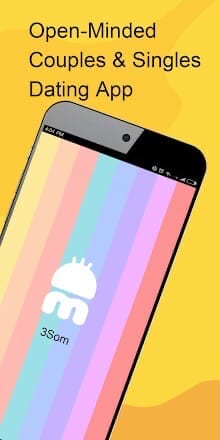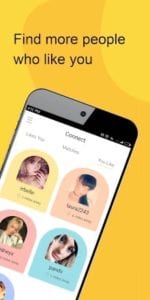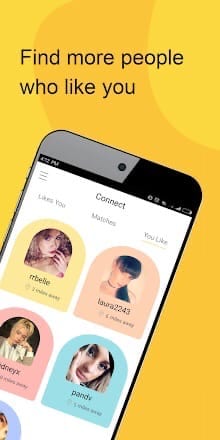 You will be able to quickly check users by photo and mark the ones you like most. Then you will receive a notification of mutual sympathy.
9. Gaper: Seeking Age Gap Arrangement Dating App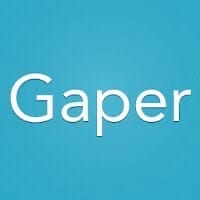 With the Gaper: Seeking Age Gap Arrangement Dating App app, you can quickly find new acquaintances for any purpose.
The application interface is intuitive. It's easy to navigate, even if you've never used a service like this before.
After a quick registration, you will be greeted by an email. Thus, you will immediately know where to write if you have any extra questions.
Thanks to the laconic and unobtrusive design of the application are pleasant to use. But the main advantage of the service is its functionality.
Filters in search – this is not only convenient but also helps to filter out inactive users. You can, for example, set up the display of only those who are online.
The ability to choose the age to search, country and city of the house allows you to focus only on those who suit you. A detailed questionnaire can also help. Information from education to habits will immediately state the level of your compatibility.
Besides, you can take a survey in which a variety of topics are successfully selected. After you answer, you will see users who have chosen the same option as you.
So after some particularly important question, you can safely choose like-minded people. Then you can start a conversation.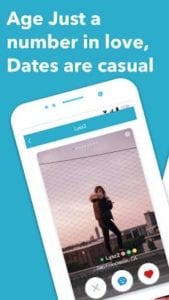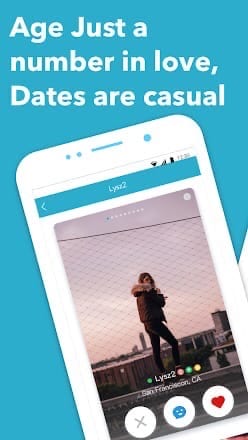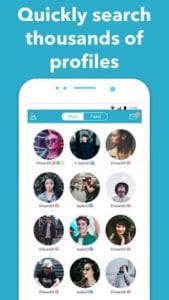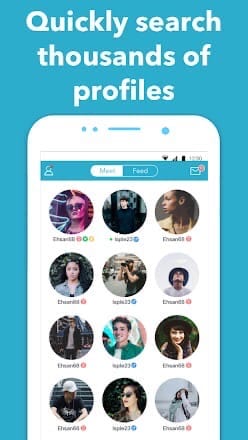 By the way, the inbound message filter allows you to easily filter out irrelevant users.


10. Taimi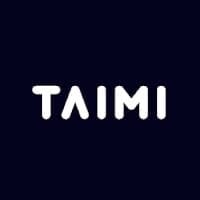 The Taimi app will help you find a partner nearby in a short time.
You need to register. You can do this by using an account on any social network or email.
The app Taimi will prompt you to enable geolocation on your phone right away. It will help you to search for users in your city or neighborhood.
This way you can get to know the guys or girls in the vicinity. The sorting options allow you to customize the display of those profiles that are now online.
The right search criteria – half the success, especially in finding a partner. In addition to gender and age range, the app allows you to specify the purpose of acquaintance.
You can also choose a country with city fidelity. If your future choice may be from Germany, Canada or the United States. Spending time only on real dating will help and such an interesting feature.
As well as the filter of incoming messages. In the "Settings" -> "Message filter" section you can specify that you agree to receive messages.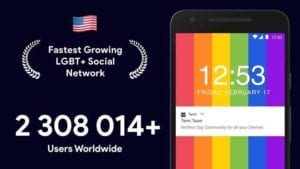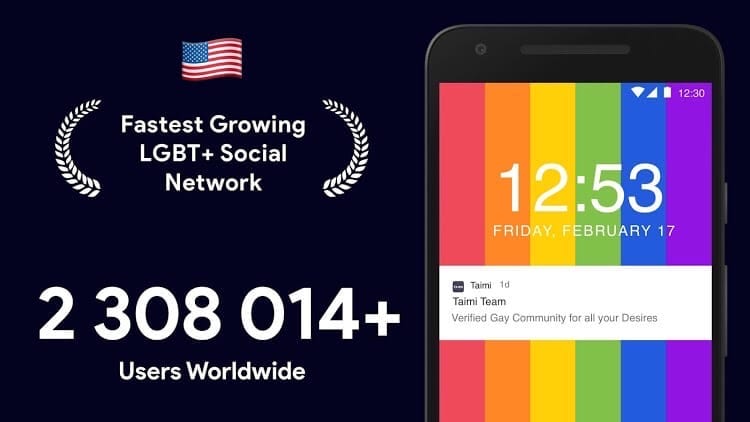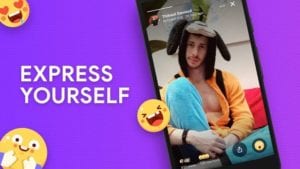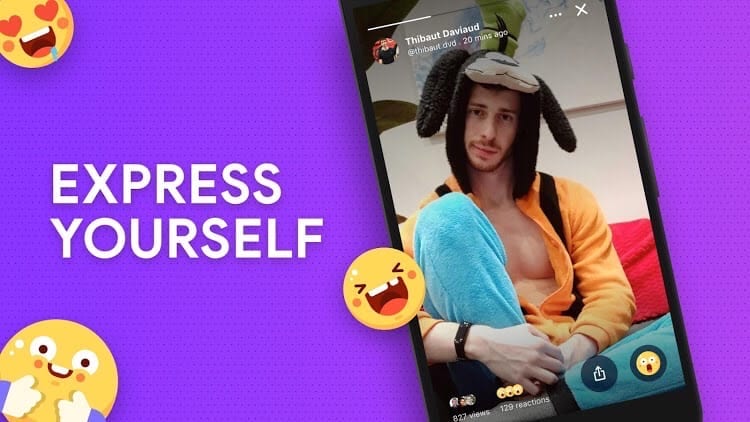 You can give permission to the profiles corresponding to the specified search criteria.
11. Feter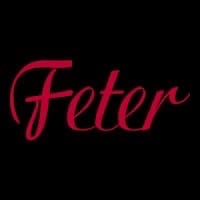 The Feter app is designed for bisexual dating. There are a lot of interesting guys and girls registered here.
The first time you run the application, you need to fill in a rather detailed questionnaire. Here you can specify different data about yourself.
The more information it contains, the better the chance of success. The questionnaire together with the photo will be the first impression.
Accordingly, you can learn a lot of things about the person you are talking to. If he or she has filled in the appropriate fields, and this is a sign of serious intentions.
Habits, character traits, hobbies, appearance, a variety of personal data. All this turns boring questionnaires into relief descriptions of personalities.
Besides, a detailed questionnaire in the dating service means that its owner is a real person. You can also add up to three dozen high-resolution photos in the app to your account.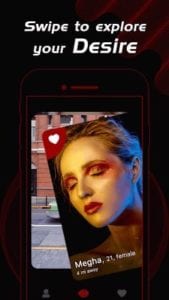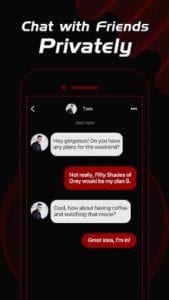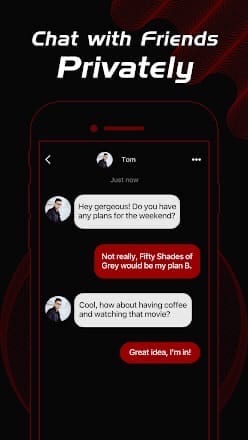 Questionnaires are checked by strict and unbiased moderators. they verify the photo, e-mail address, phone number, and social network profile. Verification is free. If the questionnaire is verified, you can count on the acquaintance with a real person.
12. Cougar Life: #1 Cougar Dating App for Date Hookup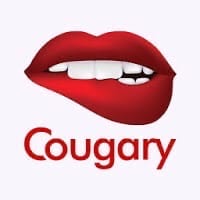 Cougar Life: #1 Cougar Dating App for Date Hookup is a dating application that knows who you need and is able to find that person.
You will get a lot of options for selecting questionnaires and geolocation. Choose profile moderation and incoming message filtering.
All these features make the app a convenient and reliable tool for finding a life partner.
The application Cougar Life: #1 Cougar Dating App for Date Hookup allows you to specify goals. For friendly communication, romantic or family creation.
You can see people living near you with the help of geolocation. As well as those who use the application in another city or another part of the world.
In this application, you can manage your profile by browsing through the photos. Those who like it, you need to pile up to the right, and those who do not like it – to the left.
If you like each other, both users get a notification and an opportunity to write to each other. The number of acquaintances is not limited.
In the app Cougar Life: #1 Cougar Dating App for Date Hookup, there is a game "Matches", which offers another interesting way to search.
The app will randomly display photos of people matching your search criteria. You are free to put a like or diesel. Those who have received a liking from you will receive a notification. And if you also liked it, you can safely start communicating.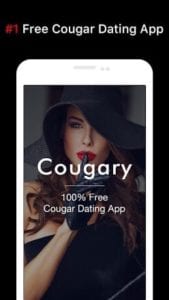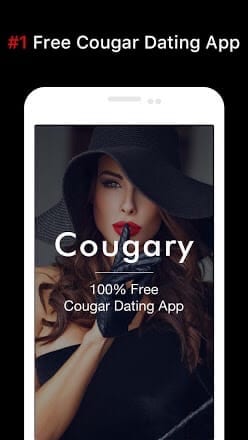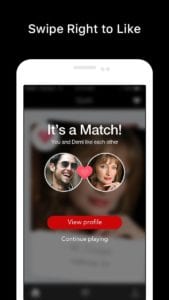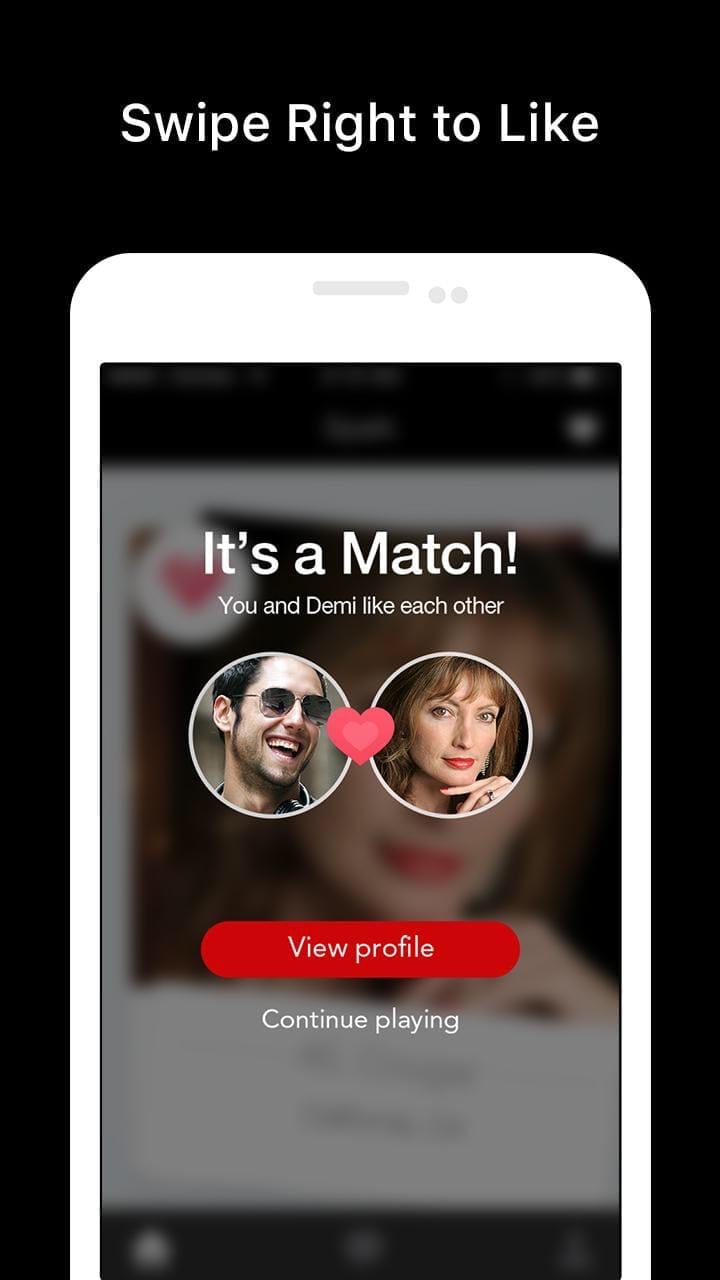 The full functionality of the application Cougar Life: #1 Cougar Dating App for Date Hookup is available to all users for free.
13. Feeld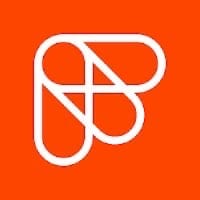 Bisexual dating app Feeld will not help you find dozens of pretty girls and interesting guys near you.
It will come to the rescue when you do not know where to start the conversation. Often it is enough to express sympathy to the interlocutor. He or she will come out for an interesting conversation.
There are two ways to get to know each other – using the tab with all the profiles or the tab "Near". With its help, you will see all the people you meet near you.
The application Feeld has convenient settings. They allow you to search for all interesting girls or guys in a certain area by the specified parameters.
This allows you not only to find out who is nearby but also to find someone very nice among these people.
To use the application, you need to register or link your social media account. Getting to the user's page is very easy. To do this, you need to click on his photo.
Here you can find all the information that she or he left about himself, as well as the possibility to go to the chat room.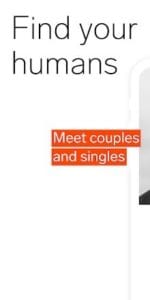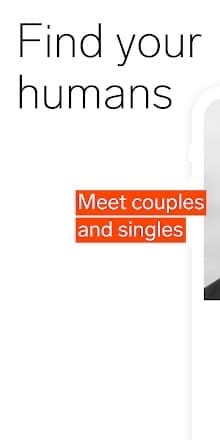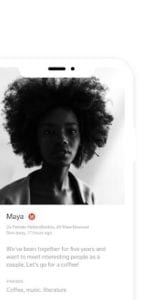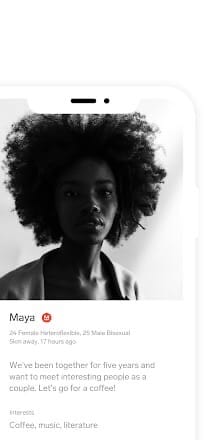 View photos of girls or boys and decide for yourself whether you like them or not. By the way, they can do the same thing.
14. Curvy: BBW Dating Singles Chat & Date Hookup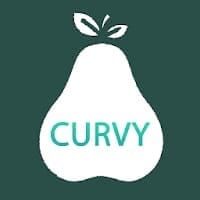 Find your soul mate in the bisexuality app Curvy: BBW Dating Singles Chat & Date Hookup.
There are surveys in the app that you can use to find the right couple for you right away. You will be asked questions.
After the answer, the app will show you which of the users answered in the same way.
The app Curvy: BBW Dating Singles Chat & Date Hookup includes filters by various criteria. It makes it easier for you to find a potential partner.
You will be able to customize the search filters according to age, photo, and children.
By the way, you can also specify a region using geolocation. Thus, the application will show you only those users who are close to you.
If, of course, you choose a search criterion nearby. Besides, you can only view profiles of users who are currently online.
Or choose those who are active and have visited the application in the last couple of days. This is also a good way to filter out inactive users.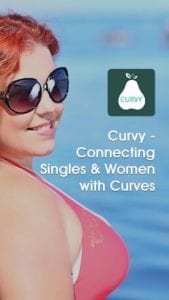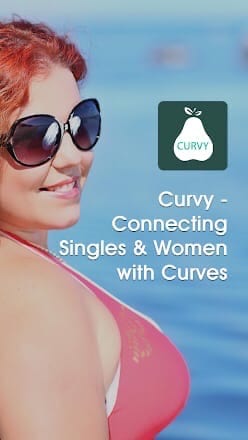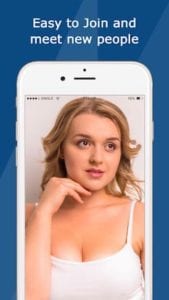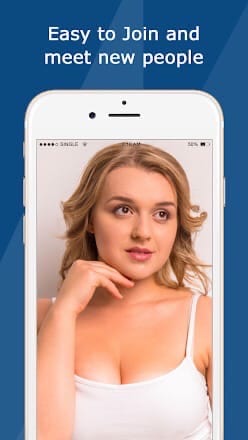 A very convenient feature is the ability to select a user from a photo using a special function. You put "like" in the form of a heart to the person who has managed to interest you. If this sympathy is mutual, you will learn about it very quickly.
15. Lex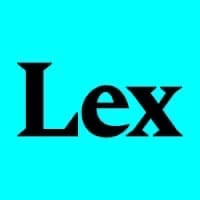 Lex is a new way to find your couple for all purposes and interests.
A huge advantage of the app is the ability to filter out fake questionnaires and accounts. For this purpose, the four-step verification of the questionnaire is used.
It is completely free of charge. The app Lex offers you to check your photo, social network account, mail, and phone number.
You can only go through one step or all four of them. In the latter case, your application form will be marked in a special way.
Naturally, fully verified questionnaires are more reliable and more likely to attract attention.
In general, the interface of the application Lex is very simple and convenient. Developers did not burden it with unnecessary functionality, achieving the largest usability.
Registration occurs very quickly. It includes the name, age, gender and e-mail address, or. To simplify and speed up your registration, you can do it through social networks.
To start using the application Lex you will have to fill in your application form in a bit more detail. These details will determine how quickly you are interested in.
Besides, it is advisable to specify your education, appearance, hobbies.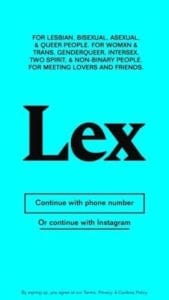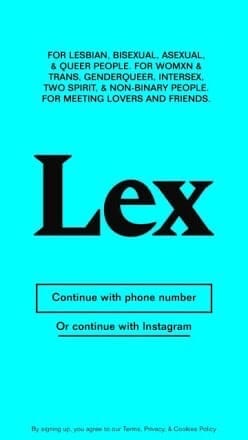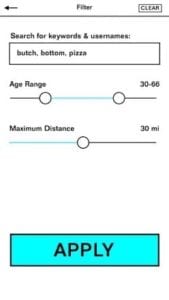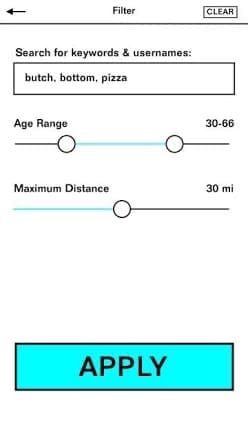 If you wish, you can also specify your character, religion, diet, and habits. The app Lex allows you to fill up the questionnaire with 30 high-quality photos.
16. Bupid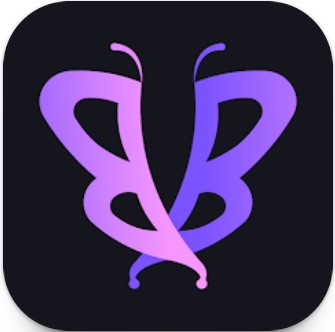 The Bupid app is very easy to use and intuitive to understand. Here you choose the people you like. Then you can start communicating with them.
Communication is implemented as a messenger. It is convenient and familiar to most users. Besides, the app is like a social network, where users create their own pages to post important life moments.
In addition, it is possible to send voice messages to become even closer to your new acquaintance, just like in modern messengers.
Besides, the settings allow you to filter out incoming messages. Thus, you can cut off those users who do not meet your criteria.
You can tell the Bupid to show only the profiles with photos. You can search for people with or without children. The system is also ready to give out the result, taking into account the activity of the user on the site.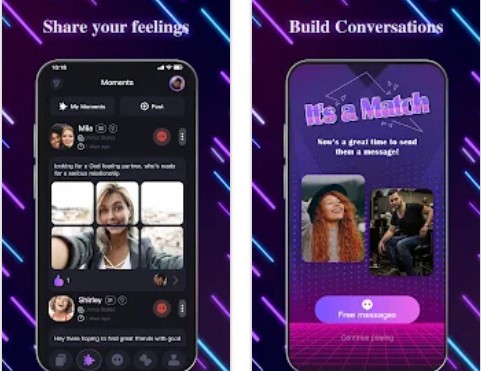 In addition, it has a nice interface with great graphics.
17. Queer, LGBT & Lesbian Dating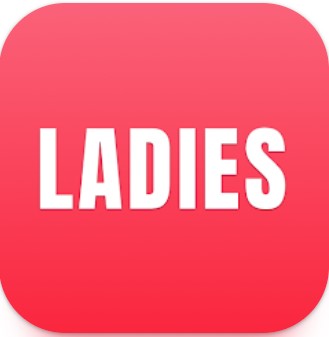 Queer, LGBT & Lesbian Dating is an unusual application for lesbian, bisexual, and queer women.
The app is designed to help the LGBTQ+ community find partners for different types of relationships. Here you can meet a soul mate, build lifelong relationships, or find a physical intimacy match. You can describe all of these things in detail in your profile.
You leave a request that you would like to meet. You are offered to choose a candidate depending on her location from you. If your sympathies are mutual,  you may correspond and exchange extra photos.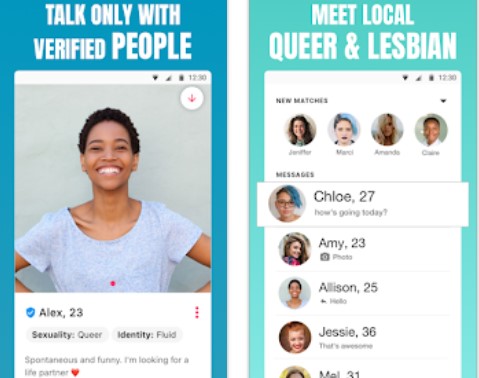 The application has a convenient and pleasant interface and a high level of privacy.
You may also like: 7 Best dating apps just to talk for Android & iOS