If you read this article, you are definitely not interested in long-termed relationships. There is no doubt that casual datings will bring you many more meetings, new friends, and unusual experiences.
But it's always hard to find people without serious intentions. As always, apps are a great tool that will help you to make acquaintance with this certain type of person.
So we are ready to present to you the best casual dating apps available on the App Store and Google Play. Discover their capabilities, have hot dates, and enjoy casual relations.
1. Casualx: Casual Hook Up Dating & Local NSA Hookup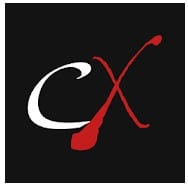 One of the few casual dating apps is Casualx. After installing this fantastic app, you will have all the local hookups at your fingertips.
The actions are very simple. You will see the users' photos. Swipe right to like or swipe left to dislike. If both of you have liked each other, you will be notified. After that, you can chat as well as meet in real life and spend a night together. Be sure that your partner will not be a fan of general dating at all.
For your convenience, you will be able to keep your photos in the app's private album. So you will have access to images whenever you want. Send them to your new partner to make a process of chatting more exciting.
Also, you can try the Random Match feature. You will be surprised by unexpected acquaintances and chatting with a person you've matched with.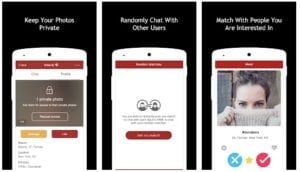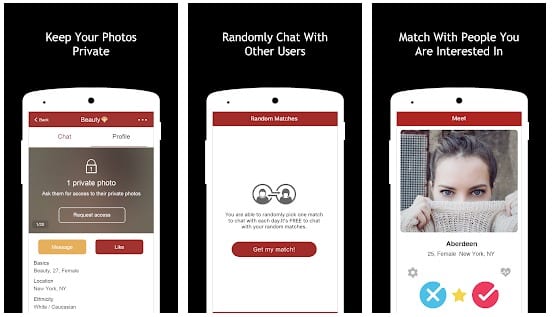 Do you want your private photos to become protected? Read this article and learn all about vault apps.
2. Wild: Hook Up, Meet & Dating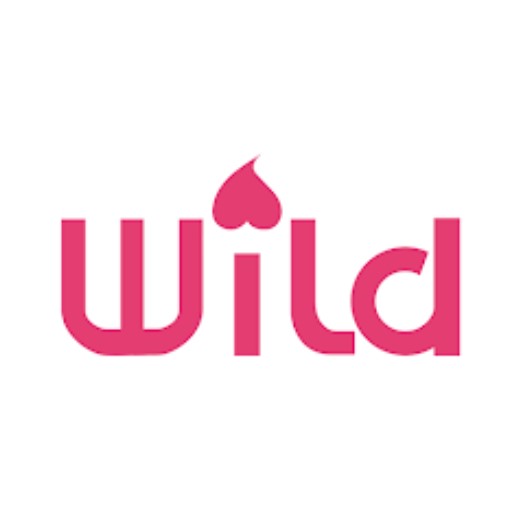 Are you searching for relationships aimed at casual datings? Install Wild then!
Tell about your preferences, interests, aims, and find the best partner to spend some time with. The app's powerful filters will do their best to choose the most suitable partners according to your needs. Choose some of the people you liked and start chatting with them.
What else makes the app stand out is that it will let you browse private photos of the users being incognito. Not every app has this feature, isn't it?
The developers guarantee that there are no fake or inactive accounts. That's why you can be sure that you talk with a person that you can easily meet with in real life. Expectations and reality will be the same.
Nevertheless, the app is not appropriate for all users. It supports only cities in the USA.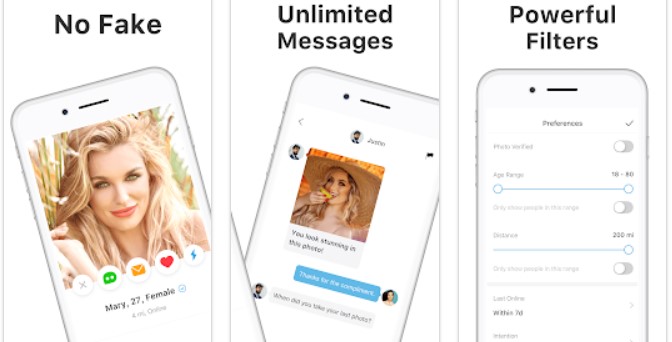 3. Casual Dating & Adult Singles – Joyride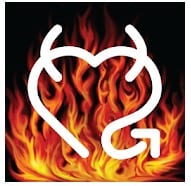 You've probably heard about Joyride. It is an app where you will never meet a person with serious intentions.
Because of the number of users, the choice is really wide here. And you won't believe it, but all of them are fond of casual dating.
You will see photos of people completed by their names and age. It will be possible to start chatting with every of the user. After that, the world will be your oyster. Make an impression on a partner and have an amazing date.
The main distinguishing feature of the app is that you will be able to remain anonym as long as you want. So it is a great chance for people with a lack of confidence.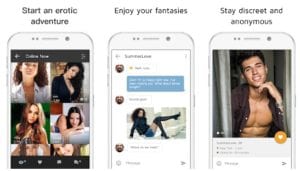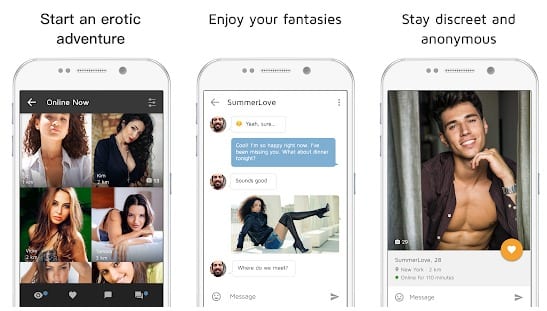 4. Pure, the hook up app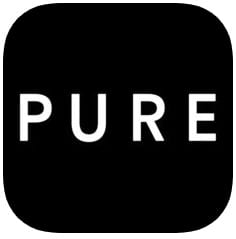 Pure is definitely a very exotic and unusual dating app.
The first object that salutes the eye is the app's user interface. Colors are black and white, but it makes the user interface much more elegant.
Then, the concept. The idea is really astonishing. You will have to upload a photo and wait for a person who will like you. After that, you will have only one hour to impress each other. If both of you wish that, you will have a chance to choose time and place for a date. If not, you will never meet each other again.
In any case, your chat will be automatically deleted. Moreover, you won't be able to mention your social media profiles.
As you can see, there is no second chance. So you will have only 60 minutes to understand is that person really what you need.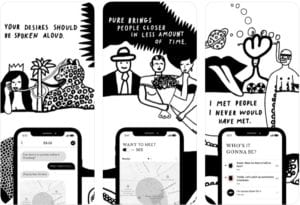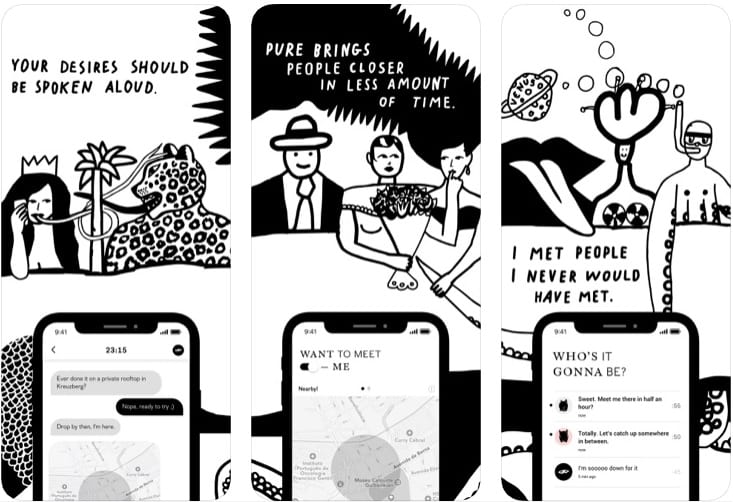 5. Hot or Not – Find someone right now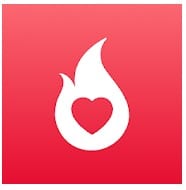 The next app that worth being downloaded is called Hot or Not. We live in a world of technologies, so in case you've bumped into somebody, there is no need to ask for a phone number anymore. Real-life acquaintances are almost in the mists of time.
The thing is that the app has access to your location. With the help of this information, you will be able to see the app's profiles of people around you. So you will have a chance to check out a person in real life and then start chatting with him or her with the following datings. Its capabilities are really great!
But keep in mind that before using you will have to purchase a subscription.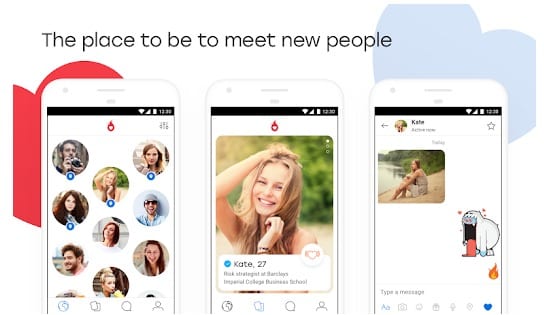 6. Badoo – The Dating App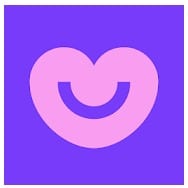 A similar dating platform is called Badoo – The Dating App.
Like in the previous app, you will be able to see profiles of users around you. So you can start chatting with any of them at once. 
Besides, you can browse the app's content and send a message to users. Be sure that these users are not bots. It is said that every person is verified. If you have doubts, ask for a Live Selfie when you start chatting.
As for other advantages, some features will be available even in offline mode.
Also, the app is capable of showing if you have ever bumped into this or that person. It is truly an outstanding peculiarity. Besides, you will see if you have mutual friends with him or her. 
And it is an interesting fact that the app is used in almost 200 countries and supports more than 45 languages.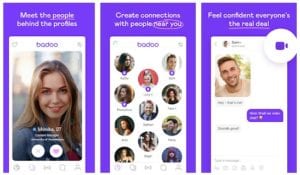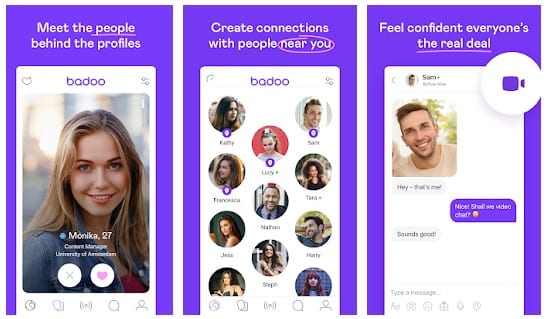 7. LOVOO®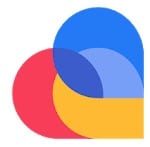 One more app we can't help admiring is LOVOO®.
Here the main concept again is to find a match. Swipe right or left, find matches and start chatting with a person if you have chosen each other. Or you can check who has liked you and choose someone among these people.
What makes the app more enjoyable is the "Break the ice" feature. You will see an indicator that reflects your partner's feelings. Do your best to break the ice by flirting and increase the chances of dating.
Apart from this, you will be able to use the Radar feature and find users around you. It will let you start a casual date at once.
Moreover, you will have a chance to become a Premium user. You will get access to many useful features like hiding your profile visits; sending more chat requests; increasing the number of displays in Match; etc. So this very version is something that worth being purchased.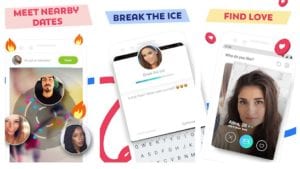 8. Tinder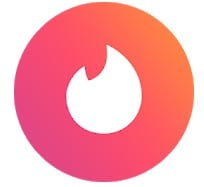 It is an app that has become famous worldwide. What is the secret of success?
To begin with, Tinder has features of a typical dating app with Swipes Left and Swipes Right. What makes the app stand out is its capability to analyze your interests. By saying this, we mean that you and the person that liked you back will be notified only if your intentions and aims are the same. So you can mention that you are searching for casual relations, and the app will find you people with similar desires.
You may also try Tinder Gold. This Premium version has dozens of features (Unlimited likes, personal Tinder concierge, Rewind, etc.) that will surely let you be in great request.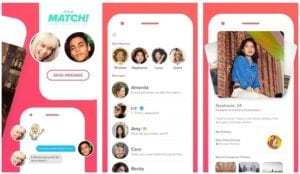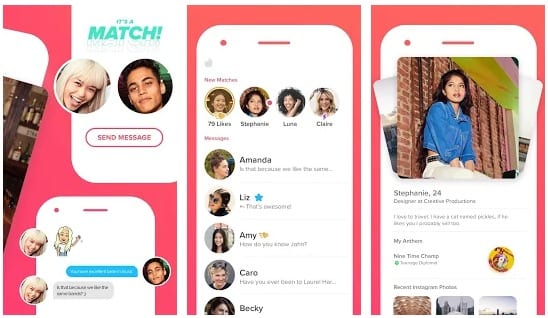 9. CMB Free Dating App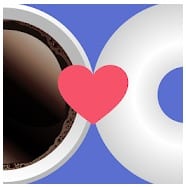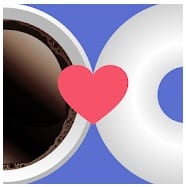 If you are tired of Swipes and Matches, try this great app. Coffee Meets Bagel works in another way.
The app has a unique built-in intuitive system that is capable of selecting the best candidates according to your needs. So every day at noon you will receive the suitable users' profiles.
In your case, it will be people who want casual dating only. Send messages, choose place and time, and have unforgettable dates.
What is important here is that the app can be your tutor as well. It will suggest some topics of conversation that will help you to start up the conversation with a person properly and break the ice.
Finally, the app will be suitable for those who like statistics. You will have access to detailed activity reports. By using this information, you can analyze and correct your actions. So you will be the main aspirant to the title of Heartbreaker.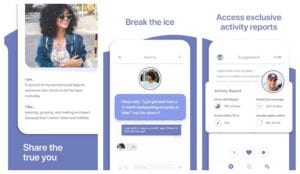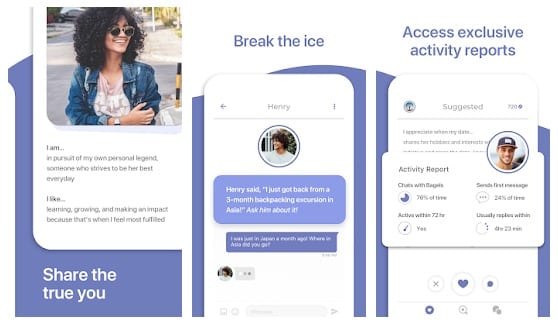 You may also like: 5 Best SMS auto-reply apps for Android & iOS