Are you game fan? Or, maybe do you want to find a new addictive game app? In this case, we have good news for you. Idle Arena app is definitely your solution! This is a fantastic clicker game with an involving plot. So, let's take a deeper look at why this app so special.
Idle Arena app comes with free access, so you do not have to waste dozens of dollars per month. In addition to it, after downloading the app, it provides a simple guide on how to navigate all the options. So, you will not feel confused while playing.
This game gives a really similar vibe to rhythm games apps.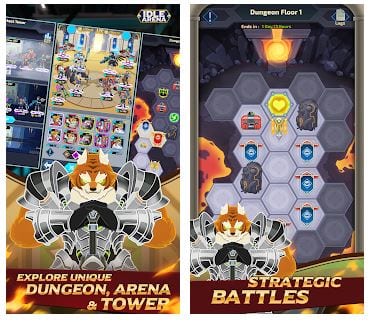 The players should choose characters and win battles. Plus, you can enhance the skills of your characters and get new gears in a special section. The app offers more than 100 types of equipment, which you should collect. Moreover, you will get prizes and rewards for all battles – even when you close the screen.
In this game, you will find various options. It enables you to take part in regular events – Mountain of hells, Darkest dungeon, or Arena of champions – choose any you like. The app enables you to invite your friends to play together.
What is more, the Idle Arena app allows you to test your heroes' capabilities. Check the list of tasks and fulfill their potential!  Idle Arena game features a magnificent bright design. We were impressed by the well-developed animation effects. They will guarantee you a pleasurable playing!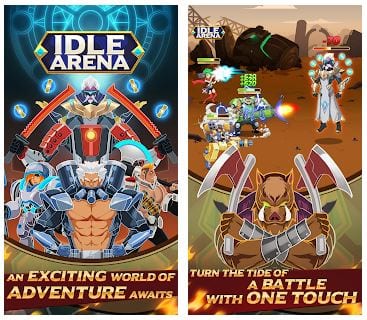 The manufacturer updates the app version regularly to meet all the users' needs. The provided customer support will answer every of your question. The tech assistants are ready to help you anytime.
For those who like puzzle games, we also recommend checking out the article about the best match 3 puzzle games. 
Summarizing all the points mentioned above, we have not found any flaws in this app. We are in love with this clicker game. So, if you have not still downloaded this app, do not waste your time anymore.