Everyone thinks about the fact that everything becomes different as you get older. Not to mention your ever-changing interests, it is also worth noting age-related changes. Perhaps you will also be interested in exciting and interesting games about the Middle Ages like these as age regressors.
In this article, we will try to have a look at different aspects, both physical and mental changes.  Therefore, will talk about applications that modify your photos by adding or reducing age-related changes, but also about apps designed for age regressors, who have tendencies to have memories and behaviors typical of early childhood.
Photo Age Regression Apps
1. FaceApp – AI Face Editor
As a person in his or her own body and with his or her face, one wonders what it would be like to be completely different. This app will be a discovery for all of you. Well, the main features are the following.
First of all, users have the right to change the shape and size, color, and quality of their faces. For example, let's say everyone can make their selfies into a younger or older version of themselves. After all, there is a fun filter here that you can use to see age-related changes.
And for those who, quite grown up, it is possible to assess the correctness of the application by looking at the work of the application and your young photo.
And in addition, the application is equipped with the ability to change gender, adding various attributes such as beard and mustache, tie and glasses, changing both the hair and its color, the selection of the background, and much more.
Among the benefits can also be noted that the application has a function to share to any social networking site. The saved photo will be of the highest possible quality.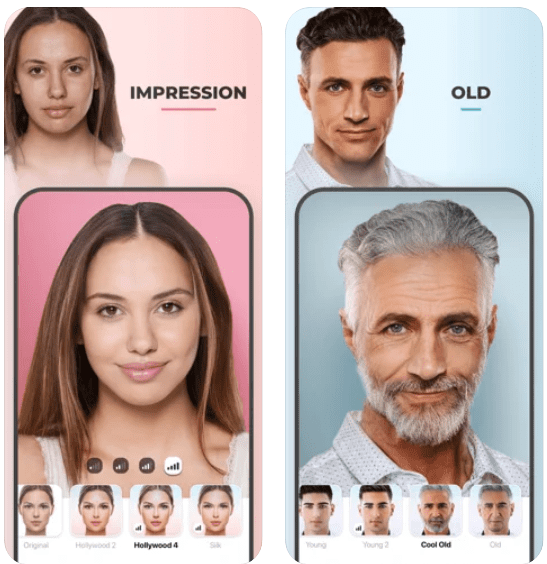 You may also like: 11 Best Animal Face Photo Apps for Android & iOS
2. FaceLab Photo Editor: Gender Swap, Oldify, Toon Me
FaceLab can roughly be called a super simplified version of Photoshop. So what is it? The main features are the following. First of all, the application is designed so that it changes your face in a way that keeps you interested. Let's say a user wants to make him or herself look a little younger, to see how his or her face used to look.
Moreover, the app has various filters to adjust the photo so that it looks as natural as possible, or to suit your aesthetic tastes. Likewise, we should mention, the wonderful possibility of changing to a fairy tale cartoon character or on the eve of Halloween a cool zombie filter or on the eve of Halloween a cool zombie filter.
Surprise your friends with your changes. The application has a function to share via social networks at the same time. It also can change your gender.
Become a man or a woman in seconds. In addition to all of the above, the app can apply not only various thematic filters but also interact with their parts of the face, which means changing their color and size.
3. AgingBooth
Get Started Now. Upload your photo to the AgingBooth app directly from your phone and see the results. This app is a snapshots device for changing your face.
Everyone will be able to see their age-related changes. After all, when you upload your selfies to the app, they are immediately read by facial recognition. Following these short actions, you get the result.
The app only has this feature, however, so it keeps your attention from getting distracted by other things. In addition, there is a function to share via all the well-known social networks. In addition, you can simply save the result to your gallery.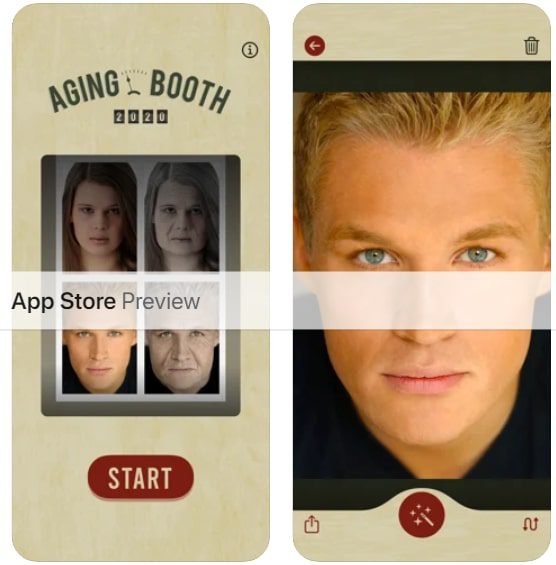 4. Age Editor: Face Aging Effects
If you want to have a bit of fun and look at your age changes, you can use this uncomplicated app. So, the user of this app can add different filters to his or her face. For example, you can now see how you will appear at different stages of your adulthood.
In addition, you can also change the appearance of your face, for instance, by adjusting your complexion a little bit. Or you can add various attributes, such as clothing or a mustache and beard.
You can also change the color of your hair a little bit, to make it brighter, or as it is typical for older people, a little gray. Appreciate such an application, because here it is possible quite quickly on your selfies to make yourself quite a teenager or quite an adult person.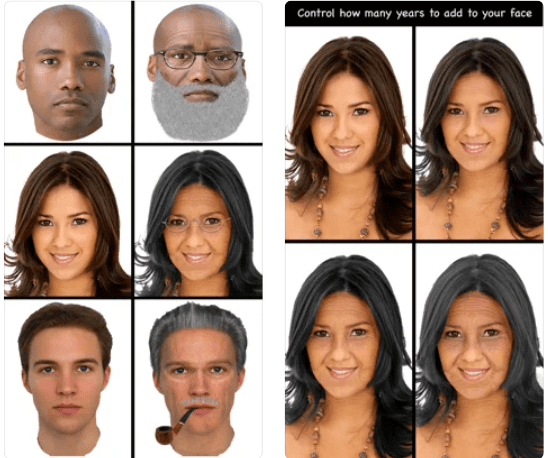 You may also like: 11 Best Spot The Difference Games for Android & iOS
5. Pixl – Face Retouch & Blemish Remover Photo Editor
Meanwhile, this app presented on Google Play is designed more for retouching individual parts of your face. By adding selfies, everyone can adjust it a little. For example, you want to share a photo, but it is not enough good.
Here you can correct your age-related changes. For instance, you can make your complexion more glowing, add a bit of shade, make your skin look tanner and more alive, or whiten your teeth to make them look a little bit healthier. As well as, remove annoying wrinkles or pimples and moles from your face.
More than that, with different filters, you can make yourself not only younger, but also a little older. So, the app collects features for the most part to improve your face, although it is up to you to take advantage of the functions here in different ways.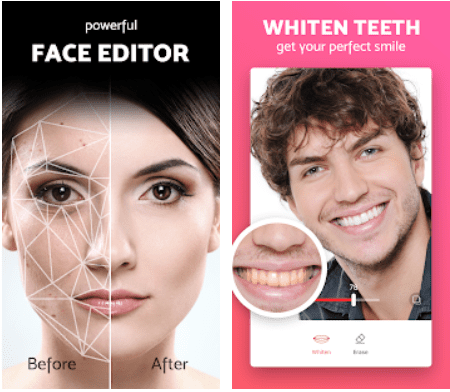 6. Old Face Maker
This is also one of the applications that you can find on Google Play. For the most part, it is a more retro version of similar apps on how to change your age. If you compare it to others, it is more primitive and ridiculous, although this does contribute to its charm.
For example, on Halloween, you can share your most comical photo with your friends via social media. After all, this is where you add the already prepared masks, or stickers, that are inherent to the older generation to your photo. Your friends will not recognize you like this.
Using the application is very easy, the person chooses a photo from his or her gallery, otherwise, if there is an absence, it is done directly in the application. Then, you need to click on a specific sticker of interest and adjust it to your face size.
Moreover, you can use stickers deliberately and add for example wrinkles to your child's photo. And if as a woman, you can add an old grandfather's beard to make fun of yourself.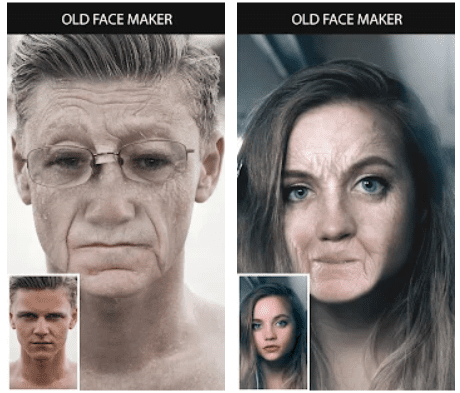 7. Face Story
The application presented is a huge set of different functions. Since its users can concentrate not only on changing the general characteristics of the face, but also take time for the overall theme of the image.
The last means that everyone has the opportunity to change the background of the photo, such as completely removing it or adding their location, and even setting a retro filter.
Regarding the age-related changes, here is the most simple filter where the user has to do nothing at all. After adding a photo you get the result right away. However, also with your imagination you can personalize the function of the application and add a different skin color, change the texture of your hair to make it thicker, or add some color.
In addition to all of the above, there are many other extra features, so see how the child of specific two people will look like, or make a sketch out of your photo, or change the gender traits, make a cartoon character with big eyes all possible here.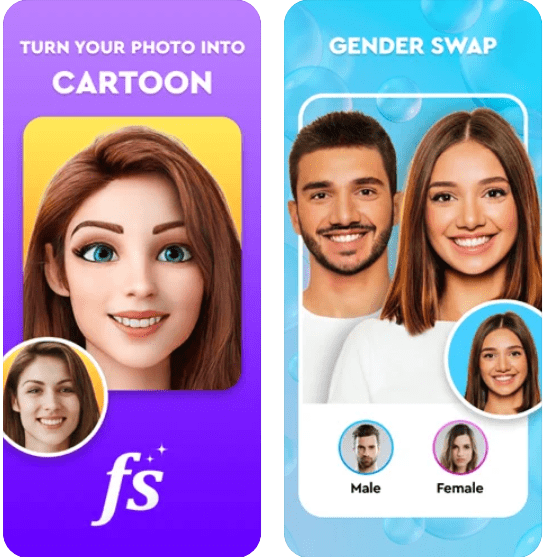 8. What Will I Look Like Old Face
It is clear from the name of the app that it makes you much older while transforming and adding the characteristics of an older person. What is interesting here is that you do not just get your old image there is also some specificity. It in turn implies that as a user of the app, you can change your selfies to a certain age.
Hence, you will see how the app thinks you will look at 40, 50, or 90 years old. The app is great for your fun. After all, it is not time-consuming and its practical use is quite simple. All you have to do is upload your photo, then choose the age you are interested in and click the start button.
You can entertain your friend by selecting a photo and sending it through all the available social networks.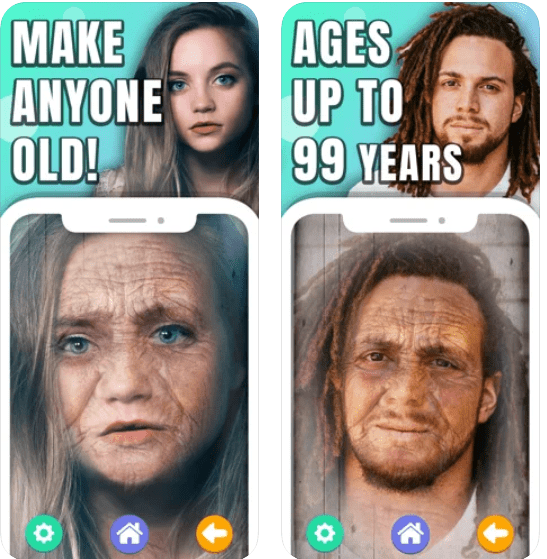 9. Future Self – Aging Prediction
Every day our face is exposed to various difficulties, such as sunlight, improper care, and the like. Therefore, this app registers your changes and predicts the way you will look at a particular stage of life. It presents a set of different features. Now everyone can find out what his or her old aged face will look like.
And on top of that, Fantastic Face aims to predict the appearance of your future child. All you have to do is attach your partner and your photo. There is also a daily analysis of your emotional state, the face tracker analyzes your attitude towards today. And then you can observe the changes.
This app is great for young people who want to anticipate indirect age-related changes and monitor their facial condition more. After all, perhaps a picture of your old face can motivate you to eat more properly. But despite all this, it can also be used as entertainment content.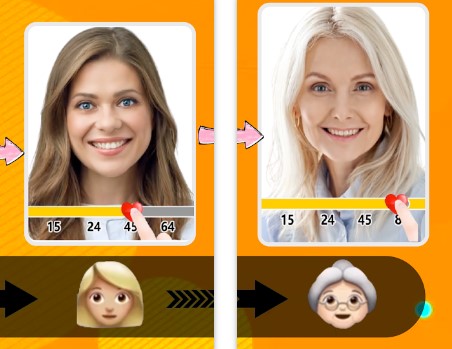 You may also like: 7 Best Photo Frame Apps for Android & iOS
Age Regression Games
1. Lily Diary
This app is a fun game involving cross-dressing. It means that here you can create cute characters of any kind. The way it is, there are many editors in this game. As an example, users can change the skin into different shades, modify facial features, and adjust clothing. When it comes to outfits, there is plenty of that, so you can always please your tastes.
You will be able to make a character of any shape and size. Besides, there is a function to change the background. Therefore, your little fellow will be standing on any suggested background. These little guys will be just like anime characters. You should try to recreate yourself and your friends in fresh looks.
What is interesting is that there are a lot of slots to create the characters. This means you can save tons of your creations in the memory of the application and they will not disappear. Users can share their creations on any social network, or the resulting images can be saved in galleries if you prefer so.
All platforms are available with the app. Have time to share your creations on TikTok, since this app is trending right now.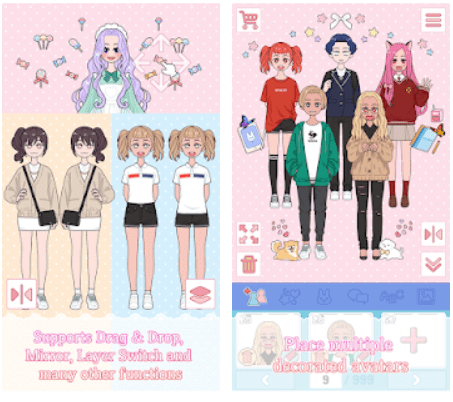 You may also like: 13 Best apps and games for Harry Potter fans
2. Kawaii Kitchen
Pay attention to Kawaii Kitchen. From the name of the app, it is already clear that users create their restaurant. If you have ever wanted to own your kitchen or become part of the cooking process, this game is something worth spending a lot of time in with interest and enjoyment. Anyway, let's move on to the main features of this game.
First of all, here you can create burgers of any taste, add a cutlet, garlic, or tomato. Apart from this, you will also have the opportunity to create funny milkshakes from the different components. Well, this game is just perfect for those who love cute little animals. After all, here they represent the cooks.
You should try to change your avatar to a small tiger, a fluffy pet cat, or a cat in a native Japanese costume. In case you want to immerse yourself in childhood and you like toys and cuties, you should download the app. Since you can find it on both the iOS and Android platforms.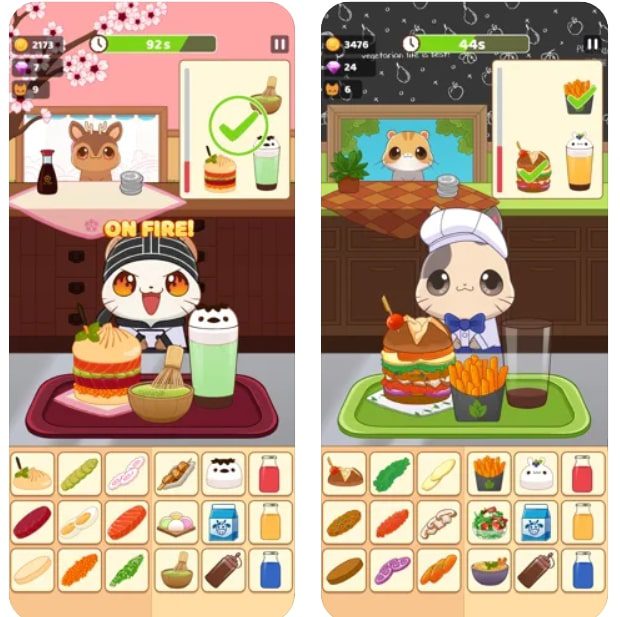 3. Moon'sCloset
As you have ever watched anime, surely you are familiar with the way the characters look there. Commonly their eyes are oversized and their bodies are out of proportion. Therefore, if one wants at least to create his or her character, then why not check out the Moon's Closet girl anime maker app. After all, this is where you can create any chibi avatar.
What does the game offer? Well, the main features include the ability to dress up your characters in a huge variety of outfits, you can change the stylish hairstyles, choose the eyes, the nose, and the mouth. It is also advantageous that you can modify the color of each part of your invented character into any of the existing ones.
And that way you can create unique characters that look like no one else. We should note that the game has a function to share with your friends. Now, it is possible to stay in touch with your friends, who are fans of Japanese animation.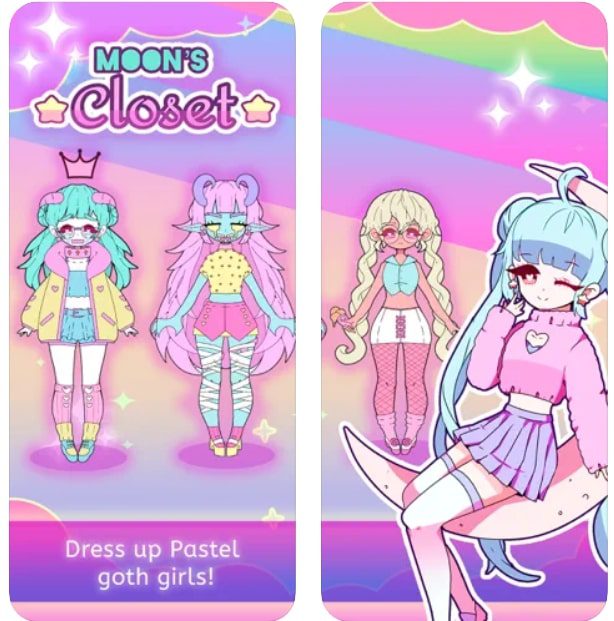 4. Sandbox – Pixel Art Coloring
If you are no longer a child, but you like kids games then try this pixel game. Anyone can feel like a real artist here. There are tons of different pictures to your liking that you can color. More exactly, each picture is a set of pixels, that users can paint in the desired color. In addition, the application also encourages your creative skills.
After all, here you can try to design your pixel pictures which you can later share with others in the social network. Just use your imagination. Secondly, many of the users, noted that this application works great with the elimination of stress. Sandbox Pixel Coloring is a true form of meditation.
As a third, the app is good for fine hand motor skills. Consequently, if you have children, they will also like this application. It means the simple game could support the development of skills. Remember how you loved coloring as a child and try to do it again.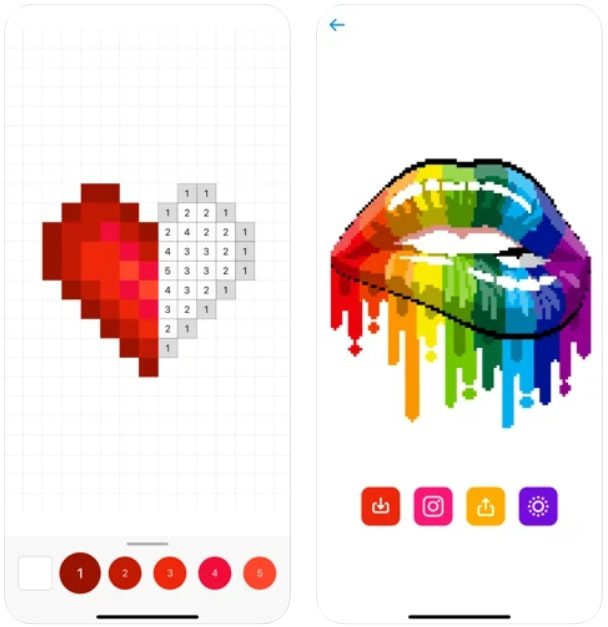 5.  Purrfect Spirits
When it comes to Purrfect Spirits, we can say for sure that it is a very kind and cute application. It is a game where you become an owner of a lot of fluffy cats. At this point, you need to take care of these cats, for example, to feed them, stroke and comb them, in general, to take care of all of them.
The application is beloved by all cat lovers who are unable to afford them in the house. You will even have more than one cat living with you by now. Since this is a game, it means there are certain tasks. As the user passes levels and gets points, the player gets new items or can expand the living space of pets.
It is noted and praised by users for the fact that after playing a few minutes, their mood increases significantly and it starts to feel more peaceful. It is indeed a real pleasure to have fun with such cuties. Try to start playing, and later you can share different images of the house you created for cats.
Purrfect Spirits has a nice, straightforward, light interface, while the game itself is incredibly easy to control.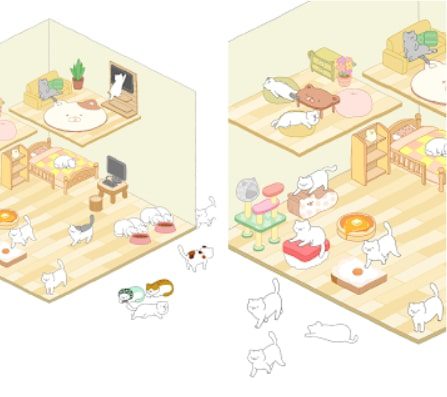 You may also like: 7 Best MMORPG Games 2021 for Android & iOS
6. Nyan Cat: Lost In Space
Everyone remembers how on the expanses of the Internet was Nyan Cat was. Now there will be a place for all those who want to get into it. After all, with this game, you will immerse yourself in the aesthetics of space. As a player of Nyan Cat, you may catch bonuses from different types of ice cream, coins, and cows.
So here you will be faced with rather retro graphics for the present time, but you will be struck by its colorfulness. Be a part of a fun space world, earn points and advance in your results. The gameplay here is, shall we say, super primitive, all you have to do is touch the screen and direct Nyan Cat for wonderful bonuses.
Compete with friends to see who can overcome the most space. That means, the more you overcome, and the more bonuses and features the app unlocks. In addition, the game has a store where you can buy features for your avatar, or change it to another avatar. Of course, there is an in-app purchase. So you can always tweak the game to suit you.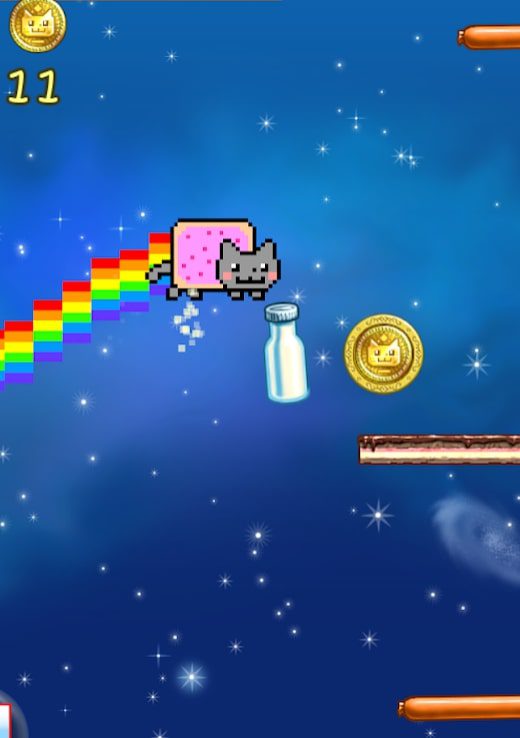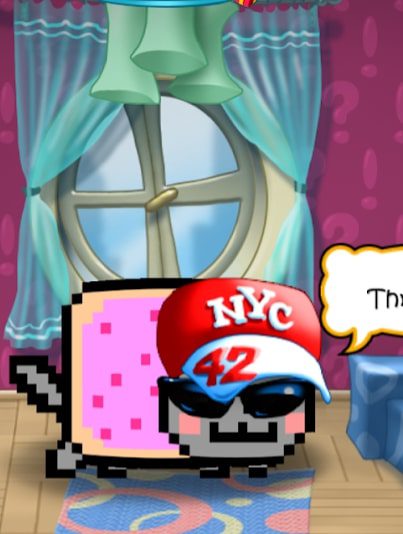 7. Roblox
And now we are going to talk about a super popular app around the world. Roblox is a multiplayer system designed for online play. So, the game allows you to always stay in touch with your fellow gamers. Moreover, here it is possible to create and modify your character, which you play as.
Try to choose a unique skin and surprise other users. It is important to note that this game also has a separate studio where you can create your characters. Also, it is possible to correspond directly in the game. Thus, you will always be able to perform joint tasks and come to success. What is amazing is that there are different possibilities for the game.
Here you can ride in races, pass obstacle courses, perform cooperative quests or use the application as a simulator.
With Premium Subscribers you can create your items and clothes. And then they can sell them. Now your hobby can even help you make a little money if you want to. After all, there is the currency in the game, with which purchases take place, which can be exchanged for quite real money.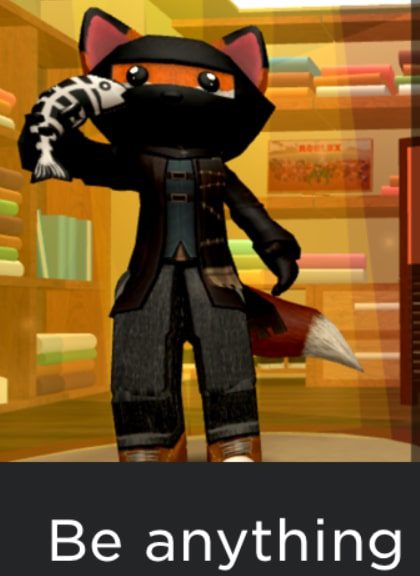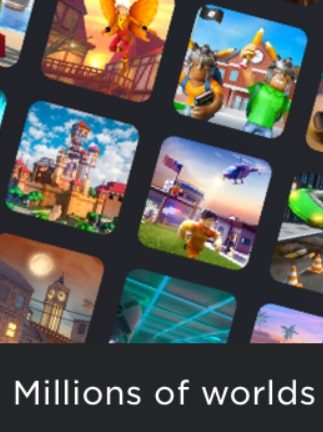 8. Chichens
Relax your brain will help with such casual games as Chichens. So what's on offer? Well, it is simple enough. In the game, you will be confronted with cute little characters named Chichens. First, users take care of Chichens and try to increase their number and size. And secondly, collecting bonuses.
When the player clicks on the round chickens coins fall from them. From this, it follows that these coins can be spent to develop the game. Suppose, to say, change the skin or buy some object of the game. And also open a new map on the passage of the tasks.
In addition, each user has the opportunity to entertain themselves with some mini-games. Try yourself in them and win first place.
Now, as for the interface and design. The whole Chichens application is made in a game of contrasting colors, so the game is nice to look at and play.
Unfortunately, however, users have noted that there are enough features in the game that there is not much to do with the characters. Although others note that this is not a problem at all, the application is just narrow in its use. Try to play yourself or play with your friends and children.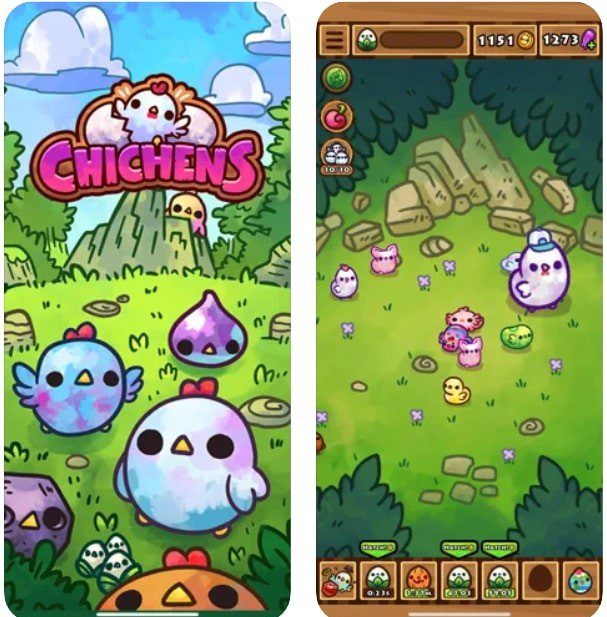 9. Clawbert
Clawbert is a game for children in this game where the main character is a crane that pulls out hilariously colored eggs. These eggs are used to produce animals, cats, frogs, tigers, cats, and many other lovely animals. This mini-game is great for relaxing, its users note. It is also suitable for playing together with a child.
And for Age Regressors, the app will be a great joy to the eyes. The whole game is done in nice calm shades, in the style of Japanese animation. The Clawbert has an element of collecting, so you can collect a whole army of incredibly funny pets.
After downloading, the app will ask for your permission for external storage to transfer all your saved data in case you accidentally deletion the app.
It is also convenient that there are no ads in the app. It can be turned on at the user's discretion. And, accordingly, viewing it allows you to earn a great prize in the form of an extra egg. The application has a puzzle game, for which there is also an opportunity to get a great bonus.
The game does not take a lot of your time, yet you get in return a charge of positive energy. The graphics of this app are amazing and will seem cute to you.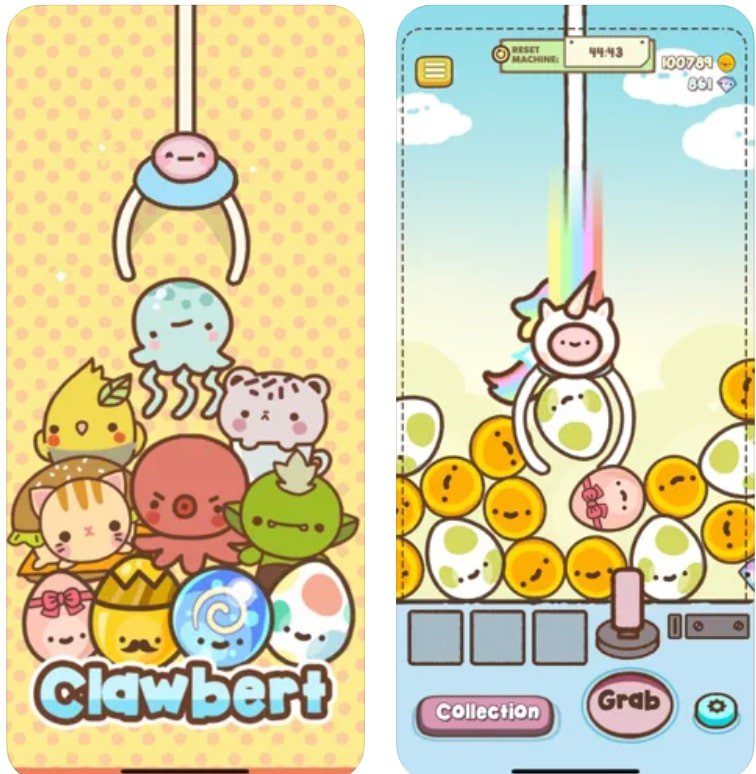 10. KleptoCats
This game has captured the fancy of its users because of its pleasant interfaces. Indeed, by downloading the application, everyone will discover this colorfulness, the abundance of interesting style, the multitude of creative items and characters. From the user reviews, we can also note the fact that the application has a lot of reviews on pop culture.
So what is the nature of the game? First of all, you may see cats, in fact, but they are not very ordinary. These cats are like thieves. What they bring into the house is a variety of objects of different sizes and shapes. The second point of the game itself is to fill the space of the place where the cat lives with a variety of objects.
The game is simple, there is not much of a function. Nevertheless, thanks to this you will not waste your precious time on it, but you will be satisfied because you have played a fun game. KleptoCats application presented in the App Store, which can be played by owners of iPhone and iPad.
The application adapts to phone updates, so you will always be amazed by something completely new. Download the app and enjoy the game.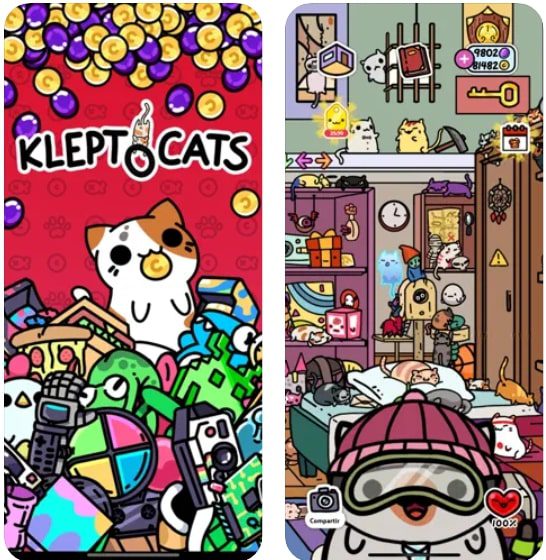 You may also like: 15 Best cross-platform Android-iOS-PC games 2020
11. Otter Ocean – Scavenger Hunt
Otter Ocean is dedicated to all nature protectors and ocean lovers. Well, users entering the game are faced with funny and fluffy otters that float on the surface of the water. Consequently, the goal of the players is to perform tasks and collect the family of cute animals in their collection. This will allow you to gather a whole collection.
But besides collecting, the player is tasked to take care of the poor animals, training, and feeding. For example, you will be in charge of treating the sick and feeding the hungry. In addition, users are responsible for cleaning up the water surface. By doing this the player performs various tasks and consequently receives bonuses or unlocks new cards.
Save the beach and get bonuses. Thus, the little otters will become your real friends. Moreover, in the application, you will be able to take photos of your favorite moments and save them both in the phone memory and in the application itself.
Surprise your friends with cute pictures of your otter family by sharing them on social networks. Join the game, it is already played by millions.