As the first photo editor apps were developed, they always included photo frames to be added to a photo. Many years passed, but photo frames are still in demand.
Despite the current trend on natural photos with no-frills, every day thousands of people search for an app to enclose a photo into a cadre. To avoid time-consuming browsing, we have found such tools instead of you.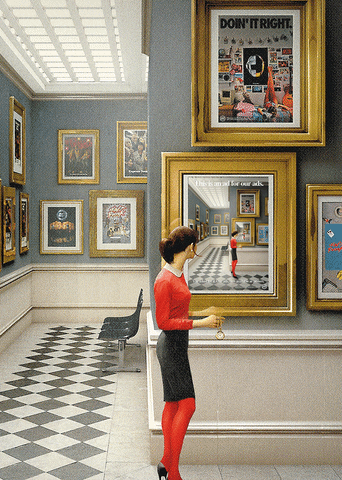 The Apppearl lists the best photo frame apps from the App Store and Google Play. So go through the features each application has, choose the most appropriate tools, and enjoy the collections of nice-looking frames available in one place.
1. Pic Collage Maker, Photo Editor – FotoCollage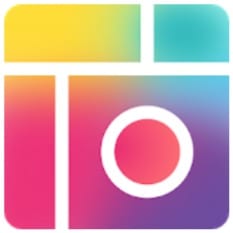 If you are fond of photo editing, you've definitely heard about the tool called PicCollage. Talking about the photo frames, it should be said that it perfectly meets your requirements.
After you launch the app, go to the Templates section. In it, you will have access to hundreds of layouts of different colors, shapes, and themes. Some of them will be suitable for a particular season, and some of them will greatly complete an occasion. One way or another, the choice of the templates available will surprise you.
Besides, the app comes with two other sections. In Grids, you will be able to arrange the photos easily by combining them in one collage. At the same time, if you choose the Freestyle section, you will have all the necessary tools to unleash your creativity. As you can see, in this case, you will start from scratch by adding elements to the canvas to create a masterpiece.
Regardless of the sections, you create, you will always be provided with numerous opportunities in adding text (of various colors and fonts), stickers, backgrounds, doodles, and so on. What is more, the app will be powerful enough to cut out people and objects from a photo. If you won't be satisfied with an automatic mode, adjusting the cutting out manually will be possible too. After that, it will remain to add the object or a person to a canvas.
Finally, the app will let you use the tools to meet all your needs. However, you want to have unlimited access to even more advanced features, you are welcomed to purchase a subscription. To enjoy the limitless capabilities of this app, there is also a 7-day free trial awaits.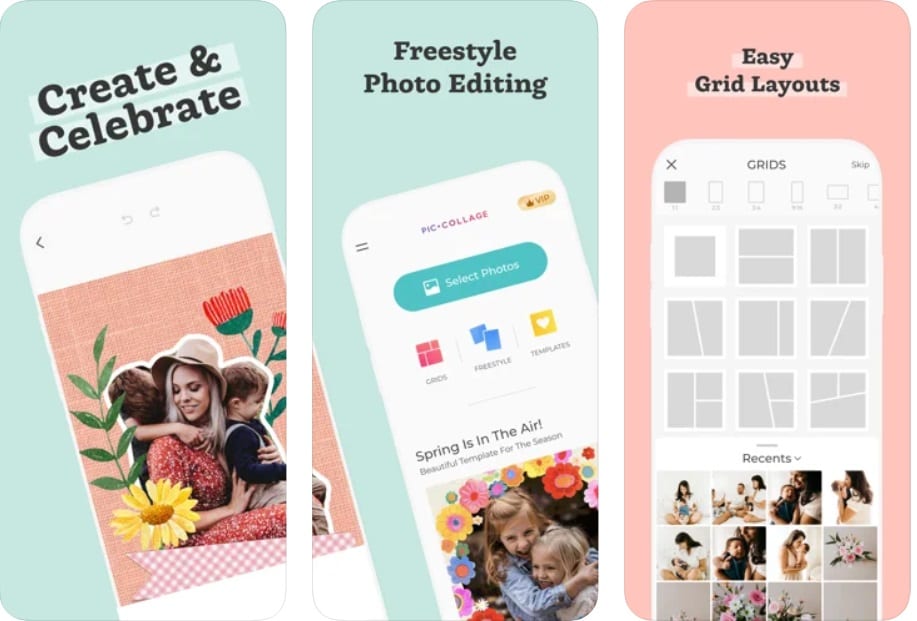 2. InFrame – Photo Editor & Pics Frame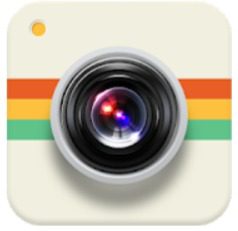 If you are searching for a tool that focuses on photo frames only, here is the best option for you. It is called InFrame.
To begin with, it is a dream app for any person who wants to level up a photo by adding a photo frame to it. The thing is that in this tool, you will find numerous awesome photo frames available for adjusting.
First of all, the app will help you to blur a background, if you are interested in this type of frame. Alternatively, you will very likely enjoy the color style frame. In this case, the area around your photo will become of a particular color. By the way, you will be provided with a color palette to choose the most suitable shade. Also, the app includes the InFrame style. This frame will be connected with Instagram. So if you need a photo frame app to post a pic on this social media, this very tool is a must-have for you.
As for additional features, in this app, each user can easily apply one of the 10 built-in filters, That's why there is no need to use other photo editor apps anymore. Also, if you enjoy adding text to a photo, here is a feature for you then. The fact is that the tool supports adding text of different styles and colors directly to a photo.
Finally, we can't imagine a tool of this category without capabilities for moving, rotating, scaling, and cropping a photo. This application will allow you to do these operations within seconds. That's what makes the app so cool.
After you edit a photo, use the instant sharing feature to share a pic instantly on messengers and social media. Otherwise, saving it to your device gallery will be also available.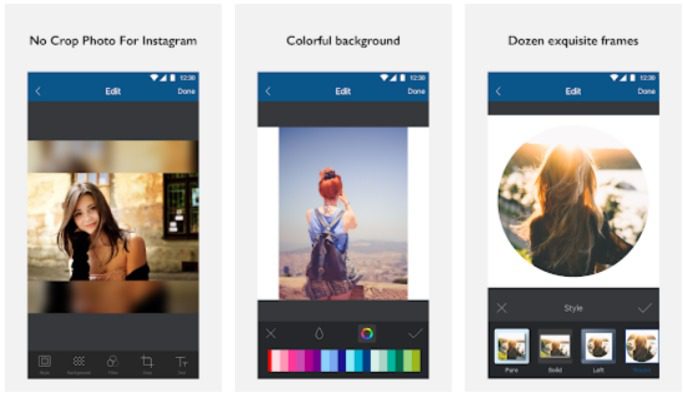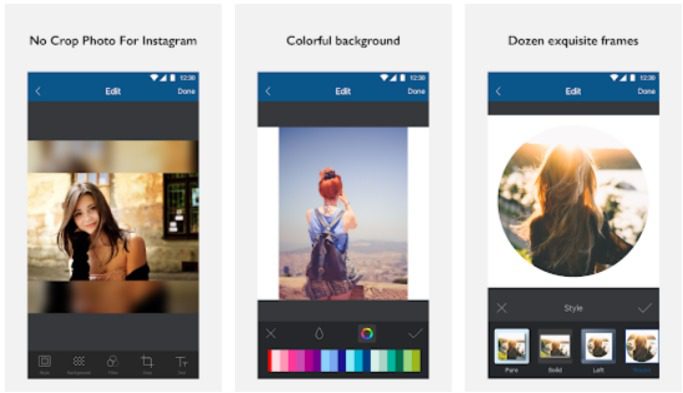 3. Photo Lab Picture Editor: face effects, art frames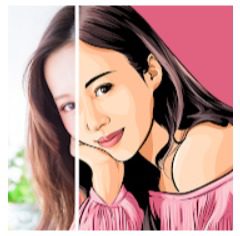 Photo Lab Picture Editor is one more photo editor tool that comes with tons of photo frames. So let's review its features in detail.
Since the app is multifunctional, we are going to start with the elements you are interested in the most. Well, the tool contains a vast collection of photo frames to be added to your photo. Your only task is to choose the one you like the most, and add it within one tap only. The only difficulty you may face here is a great choice of amazing photo frames available.
Apart from this, feel free to use other app features to turn your photo into a masterpiece. Thus, you will have dozens of photo effects and filters (Black&White, Neon Glow, Oil Painting, and so on) at your fingertips. If it is not enough for you, you will definitely enjoy the masks here. It is a swap face-like feature allowing the users to feel themselves to be a pirate, an astronaut, a mysterious monster, etc. At the same time, you can't imagine how funny it will be.
If you like to have everything pre-set, here is a feature special for you. The thing is that the app includes over 50 ready-to-use styles that will perfectly fit your photo.
Also, with this app, you will be able to create stunning collages in several minutes only. The number of layouts here is great here.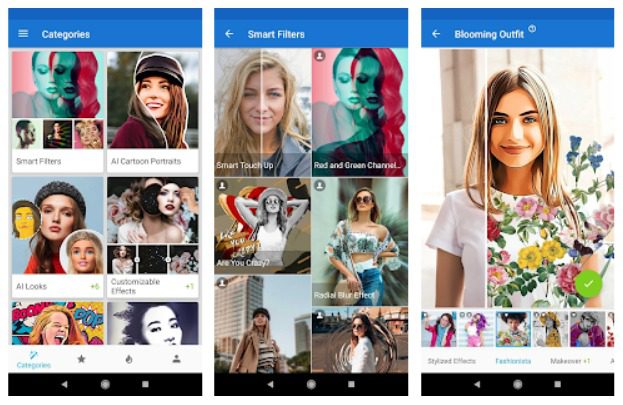 4. PicsArt Photo Editor: Pic, Video & Collage Maker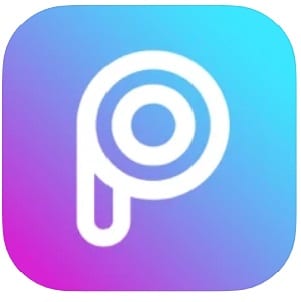 PicsArt is a typical photo editor tool that includes so many features to discover. It would be strange if it did not contain photo frames as well.
Though the tool doesn't specialize in photo frames, you will definitely like the choice of them here. As you choose this or that element, it will be so easy to adjust it making it fit your pic. Also, the app functions great when a user needs to create a collage. Both grid and freestyle modes are supported.
Apart from this, the app is considered a powerful photo editor. It will provide you with a set of advanced tools to retouch your photo (apply makeup, change hair color, remove blemishes and acne, etc). To make a photo look as if it was taken by a professional, you will be able to blur the background. By the way, it will look so natural due to the app's AI.
As for the removing feature, the app will let you delete any undesired objects from a photo. If you are not happy with a background (even after blurring), you can erase something on it, or even change a background.
The last step is to add a sticker and text to a photo (with over 200 fantastic fonts), apply photo filters or effects. Then crop and rotate a photo if needed, and post it instantly from the app. But there is more to come.
The thing is that the app is also capable of editing videos. The developers did their best to make this very tool to merge and blend videos (smart video merger is also available here). Also, if you edit a video here, you will be provided with dozens of trendy effects and filters to be applied. Don't forget to open the app's music library and add a track to your video. Finally, the app can cope with making slideshows as well as video collages.
To enjoy the features limitlessly, the app offers the PicsArt Gold subscription. We suppose it worth being paid for.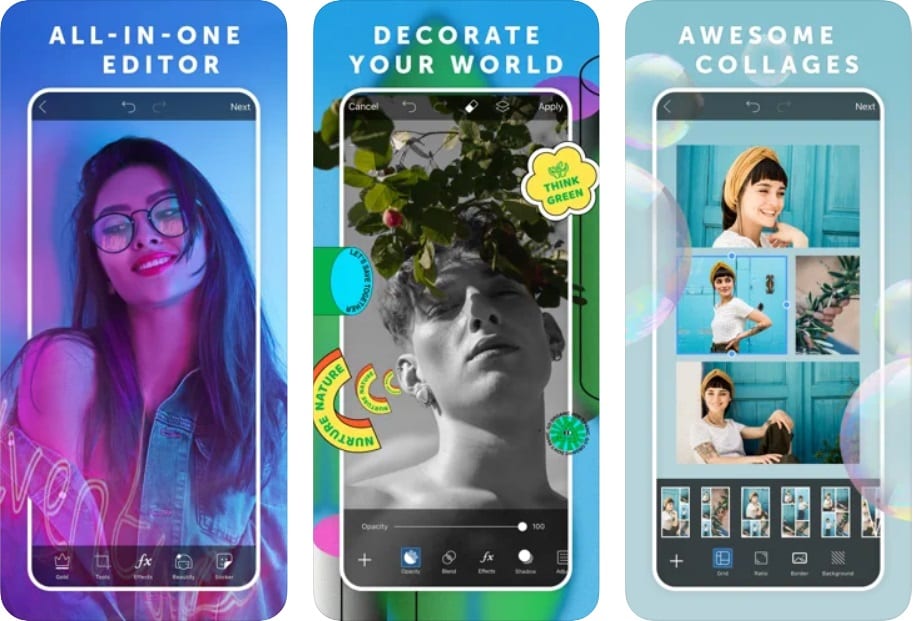 If you got interested in combining photos and videos together, read our post with the full list of the tools for this.
5. PicFrame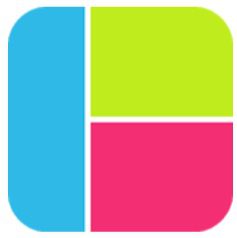 The last but not the least tool available on two platforms at once is PicFrame. Since it meets the requirements of millions of users across the globe, it is one of the most top-rated tools of this kind.
In this case, you will be able to make your photo frames by creating a collage. The app will provide you with more than 100 layouts for everyone's taste (and for every ratio from 2:3 to 9:16).
To start creating, you will need to upload up to 10 photos (depending on a template), make each pic fit (by zooming, rotating, shaping), and apply photo effects to the photos individually. Then, it will be high time to add text (numerous fonts and colors are available), stickers, adjust borders, and so on.
The capability that makes the app even more brilliant is that it allows the users to combine both photos and videos into collages. The operations available will be the same here. The only difference when you use a video is music. To be more precise, adding tracks and sounds becomes available.
To make the world know about your framed photos and videos, save the created collage in your gallery. Instant sharing on social media and messengers is also available here.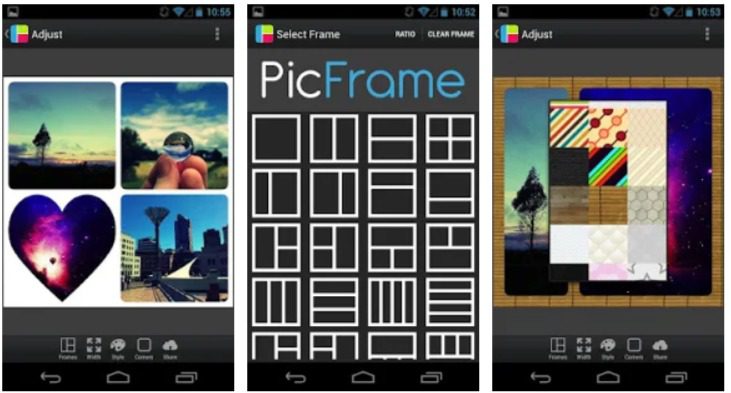 6. Photo Frame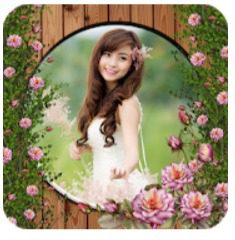 Well, in case you need nothing but frames, here is an efficient tool from Google Play. Its name is Photo Frame.
With this tool, you will get access to numerous pages with beautiful photo frames. Just upload the photo you need, choose the most appealing frame, and enjoy the result. Since the choice is extremely wide here (more than 500), the frames are grouped into categories, which makes the app user-friendly.
One more feature that you will surely like is the app's capability to create collages. Thus, you will be provided with numerous templates combining up to 15 pics at once. By the way, it will take you several minutes only to create your best college ever.
If you wish, you may also edit your photo by cropping and rotating it. It will be so handy if you take an instant photo with the app's camera. As a result, every photo will be flawless. Now post it directly from the app to make the followers admire it.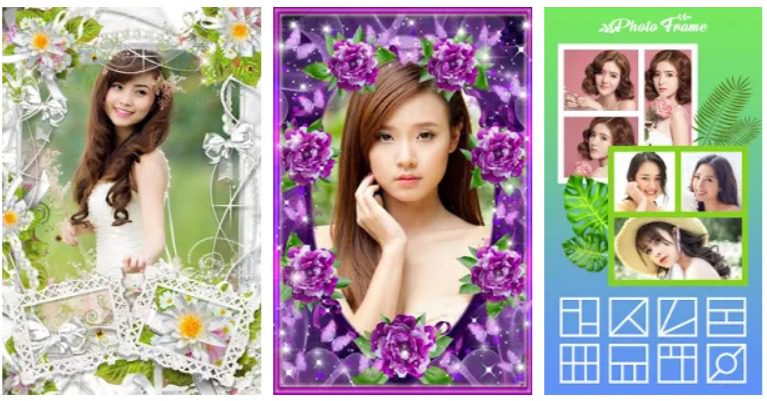 7. Photo Collage Frame – Framify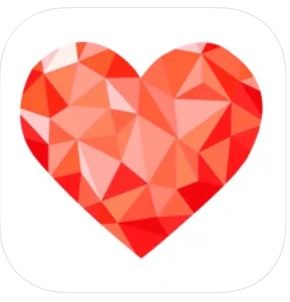 When it comes to installing a tool from the App Store, the one called Framify is the first we recommend. So if you are in search of an endless number of photo frames, the tool is what you need.
As usual, the first step here is to upload a photo. You will be able to add something from your camera roll or take an instant photo. Then, you may crop a photo if needed. After that, the most interesting part comes.
Believe it or not, the app contains more than 2700 photo frames. However, there is no need to worry. For your convenience, they will be divided into categories according to a season (Summer, Sea, Winter, Snow, Autumn, etc.), holiday (St. Patrick Day, Wedding Frames for pictures, Christmas Frames, New Year Frames, etc.), theme (Dreamy, Flowers, Friendship, Romantic, etc.), style (Vintage Frames, Glitter, Silver, Golden), and so on. By the way, in some cases, the color of the frames will be adjustable.
Lastly, it will remain to apply one of the built-in photo filters and text, and share a photo instantly on any social media directly from the app.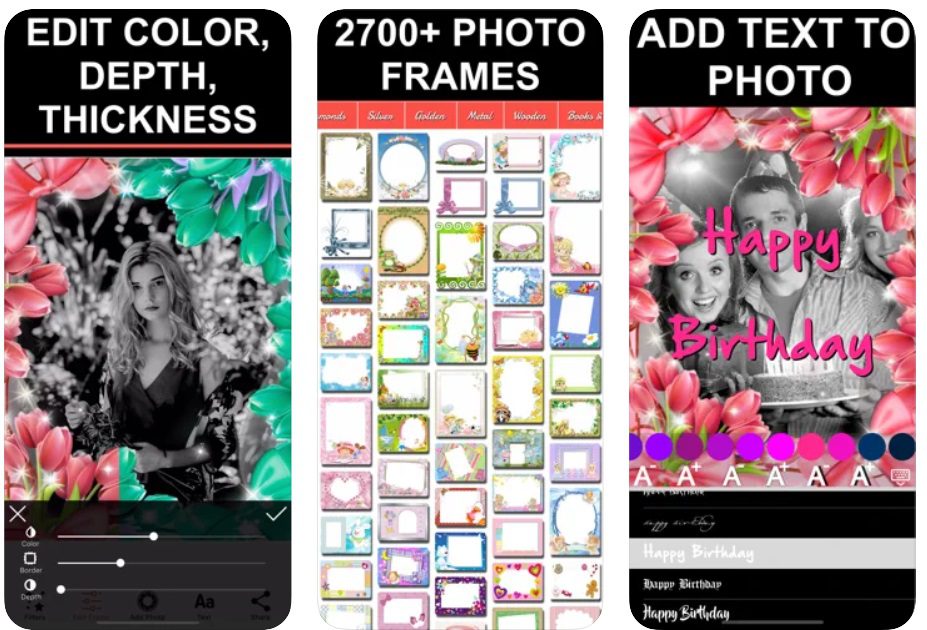 You may also like: 19 Best Live Wallpaper Apps for Android in 2021