Do you have a home building or renovation project coming up? If so, you'll need to count how many materials are required for your walls and floors.
Though it may seem like an intimidating task, there are special apps that can make this easier. Here's our list of the best tile calculator apps for walls and floors you could try. With these apps, you can accurately and quickly figure out how many tiles you'll need. These are absolute must-haves that can help with any home-building project. Have a look!
Material Estimator Calculator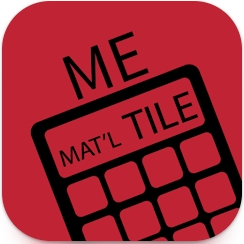 This app is a useful tool for builders and renovators. It finds out the materials you'll need for the project in just minutes. It also predicts the price of the materials. The interface is intuitive and provides definitions, explanations, and examples to help users understand how to use the calc.
Counts are provided for common building materials, such as concrete bags, gravel, fencing, blocks, flooring tiles, paint, decking, and more. A full-dimensional calculator is also provided for those who need it.
Customizable settings allow users to take full control of their tile layout. You can easily adjust your tile size, including hexagonal patterns or diamond-shaped options, and grout line frequency per tile. Additionally, you have the freedom to pickthe room area size that you want.
The app works with different measurements including feet, inches, yards meters, and even lumber board feet. Material costs can be predicted by counting cost-per-unit functions. Entries can be saved and shared with other users as well. This app comes in handy when planning home renovations or construction projects.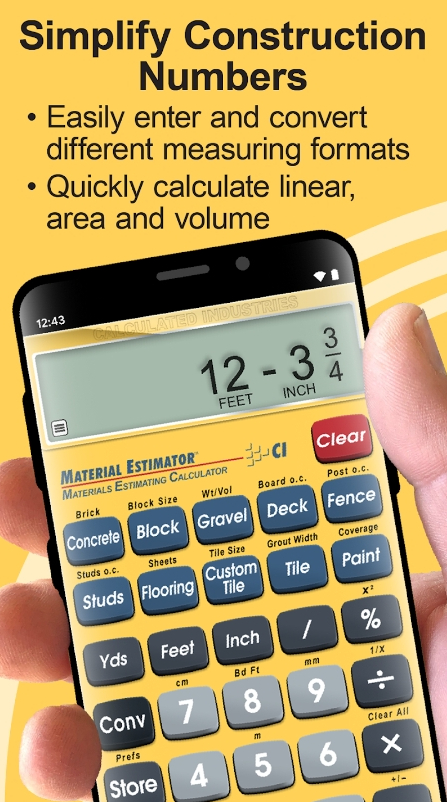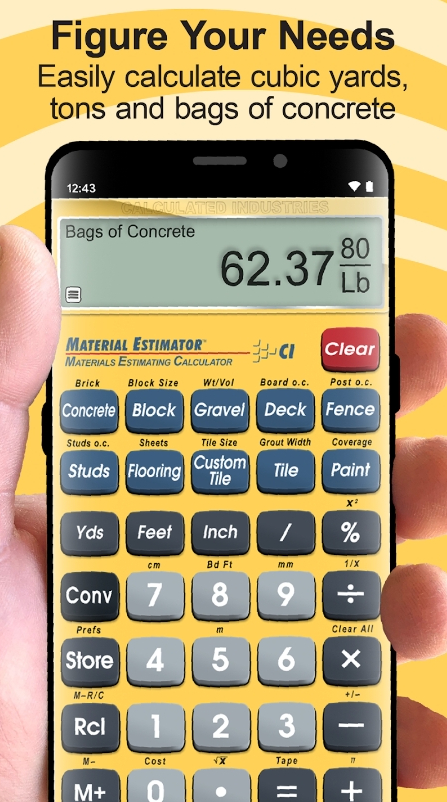 You may also like: 11 Best Floor Plan Apps
Floor & Wall Tiles Calculator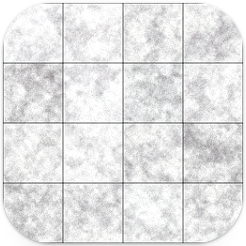 This is the perfect tool for anyone with a home building or renovation project coming up. The app lets you figure out the digit of tile materials for walls or floors easily as pie. With just a few taps, you'll get to find out the materials that will be needed for a renovation.
The app has a user-friendly interface, so even if you've never done it before, you'll figure it out. You simply enter the sizes of your area and determine whether you're working on floors or walls, and then you can start computing! The results are valid, and you'll get an average cost of the materials as well.
Enter the measurements of your place and the tile size, and our app will do the rest. We can also save your data for future reference. Our app is always free to use and does not have any in-app purchases, Pro offers, or annoyances.
The app doesn't even require an internet connection! And it's designed with your device's battery life in mind. Plus, we've included a sharing tool to make it easy to send results when you need them.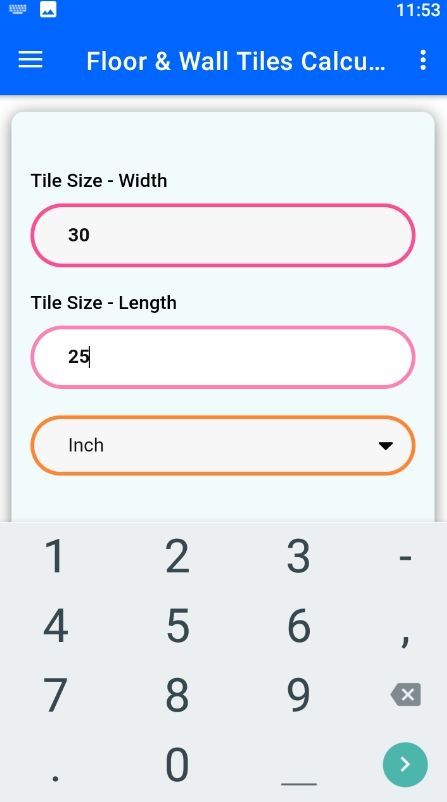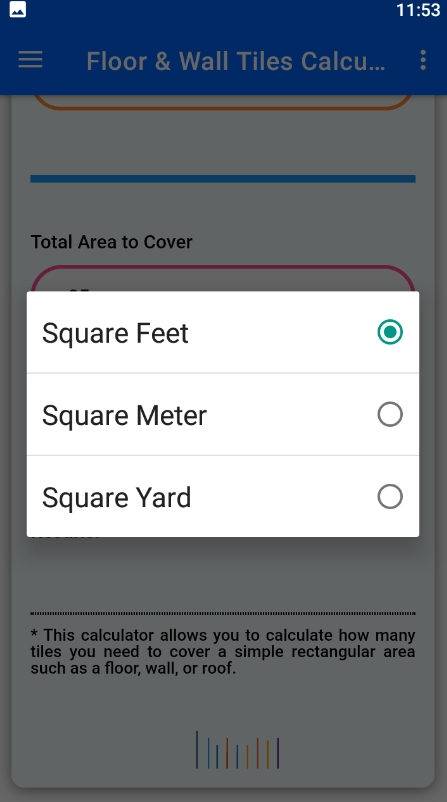 Tile Calculator, Flooring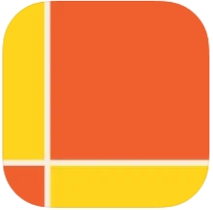 Whether you're a professional contractor or a home DIYer, this app is an absolute must-have. It's a real must-have tool for anyone involved in home building and renovation. That's a user-friendly calculator app that lets you count how many tile boxes you'll need to get.
The app lets you log wall or floor dimensions, taking into account both the gap/grout between tiles and any cutting, waste, and future repairs required. It then gives you a precise estimate for the packs of tiles needed, as well as the tile boxes and cost. This can help you get a better idea of your budget.
You can also find out the price, and predict the material waste, based on your needs. This advanced calculator app offers simple tools that will help you make accurate calculations quickly.
The app has a neat UI design that makes it easy to use. On top of that, it also offers helpful tips and tricks on laying tiles. So, if you're looking for an efficient and accurate tile calc app, this is the one for you.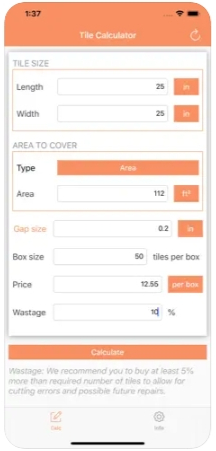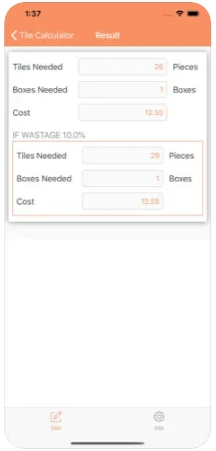 Tile Calculator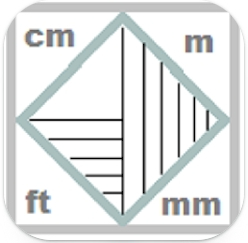 Here's an app to help you count the cost and digit of tiles needed for your building or renovation task. It gives a comprehensive view of wall, floor, and roof tile needs. You can enter specific criteria for your walls or floors, as well as the size of each particular tile you want to use.
The app will then sum up how many tiles you need and provide an average cost for the materials. It also takes into account some factors like grout width, size variations between tiles, and overlapping or gaps in your tile layout.
As if that wasn't enough, this app also features a tile pattern designer. With it, you can design your own unique tile patterns using two different tiles! Whether you're looking to create an eclectic mix or a more traditional look, the app lets you experiment with different combinations and designs until it's perfect. The app also lets you save your project details, so you don't have to start over every time.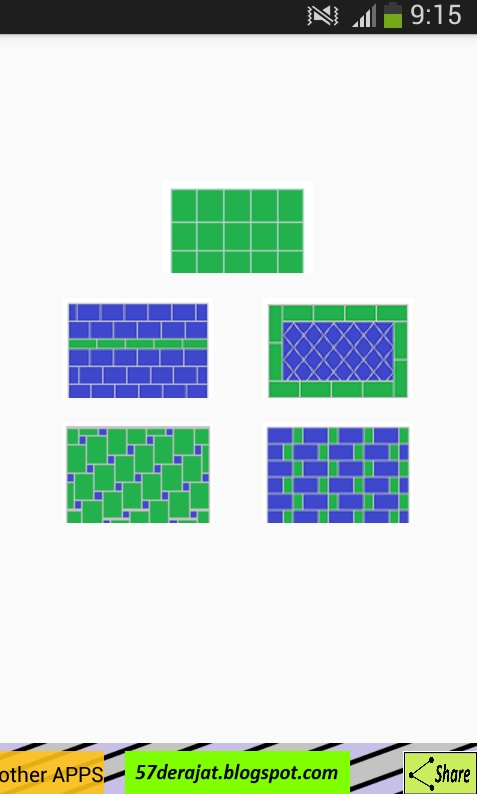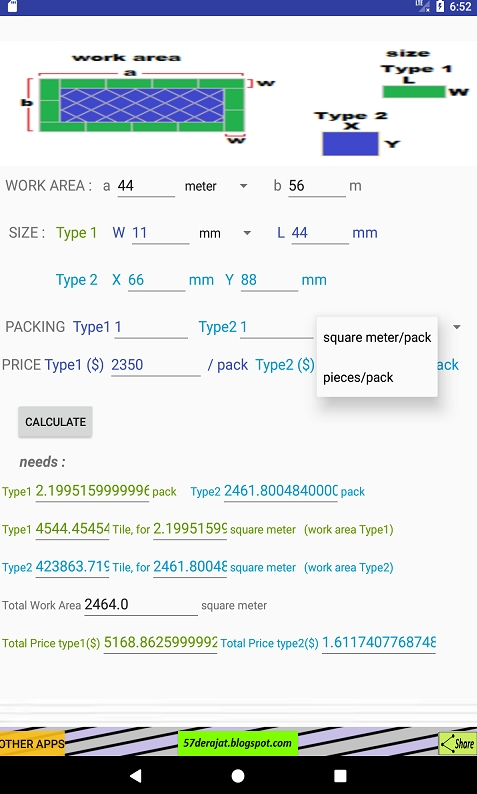 MeasureSquare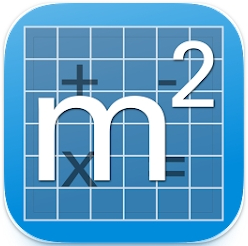 This is an app that makes preparation for wall or floor renovation quick and easy. It offers a pro tile layout diagram based on tile sizes, grout gaps, and starting point of the layout. It has an intuitive user interface that lets you easily сщгте the total area requirement for your project in no time.
Plus, the app can also generate a report that contains the number of pieces needed, waste ratio, net floor area, and more. It even provides you with an exact layout diagram that can be used to help plan and install tiles correctly. The tile layout diagram allows you to set a starting point for the tile pattern and shows the grout gap between each piece.
The software version of the app is also widely beneficial and lets you access your data on a PC. The app is suitable for both professionals and DIYers alike. It is suitable for both homeowners and tile installers. Homeowners can use the app to predict materials for the task, while professionals can save time by quickly and easily generating estimates.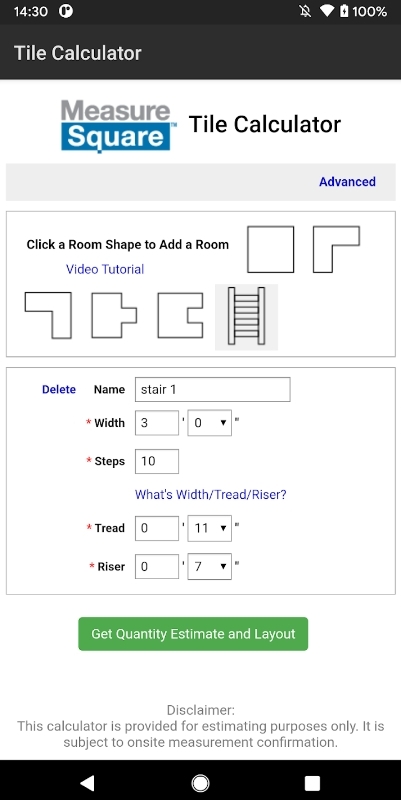 Check also: 12 Best Measure Distance Apps
Construction Calculator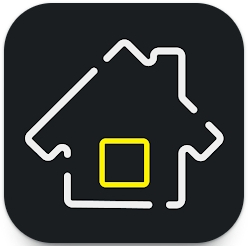 It is a great tool for anyone undertaking home-building projects. It helps you to accurately and quickly gauge how many tile packages are needed for walls and floors. The app lets you of any area, helping you save time while avoiding costly mistakes with incorrect estimates.
Plus, it works great for is also a great tool for checking your contractor's estimates. It can help you compare their total costs with the number of tiles and materials needed, letting you spot any overspending quickly. Additionally, it provides detailed cost breakdowns, so you can easily see how each item will add up.
The app also helps count up the tiles that will be needed for various types of projects. Whether you are working on a bathroom, kitchen, or basement renovation, it can provide detailed estimates for each space. Along with tiles, the app estimates other materials from bricks and lumber to concrete. Plus, there is an option to save all these reports, so you can refer back to them later if needed.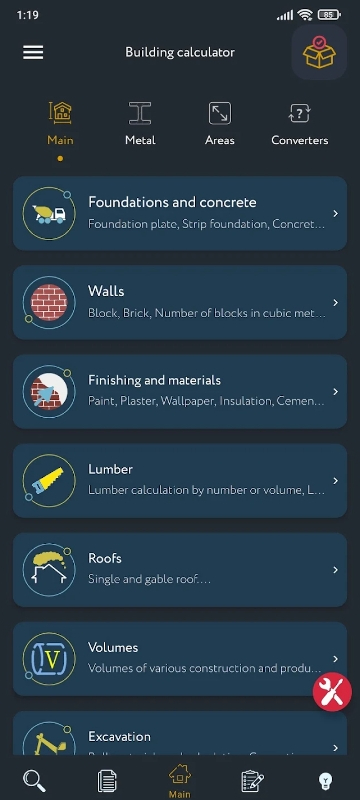 Tile Calculator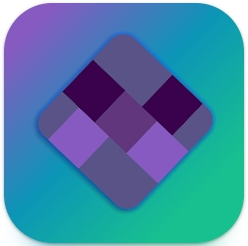 This app can save you time, energy, and cash when it comes to building projects. It's made to help you predict the materials for specific areas to avoid overpaying or getting less than needed. With features such as single-tile patterns, flexible units, and area units, you can easily predict the number of tiles needed.
To get more precise, you can practically use any tile size and shape. The calc supports a range of length units, such as inches, feet, meters, centimeters (cm), millimeters (mm), and yards. It also offers support for area units like a square inch, square feet, square yard, square centimeter, square millimeter, and square meter.
The best part is that you can use a combo of any two units while calculating. So if you're not sure how to convert inches into centimeters or vice versa, this app can save the day. And as if that's not enough, it also allows you to create multiple tile patterns with one click.
You can also add optional inputs such as skirting, obstacle or opening area, and tile wastage. Plus, there's an option for cost estimation. Moreover, you can share the calculation results easily using messages, email, Bluetooth, or any other installed apps.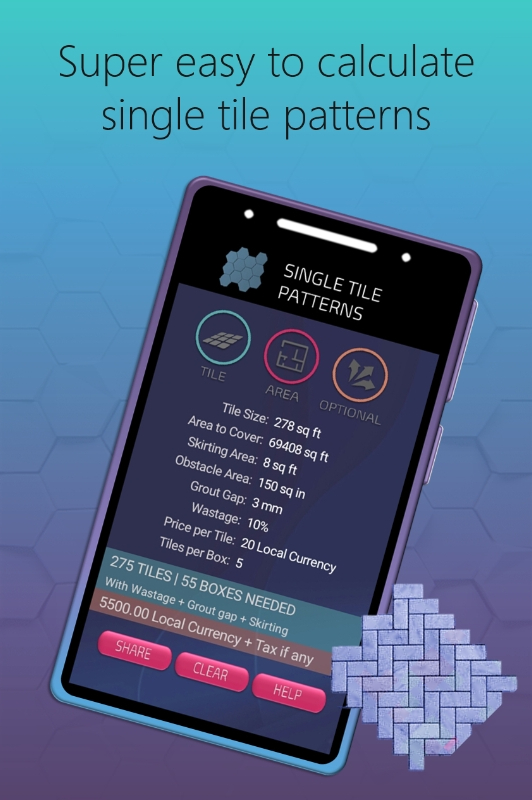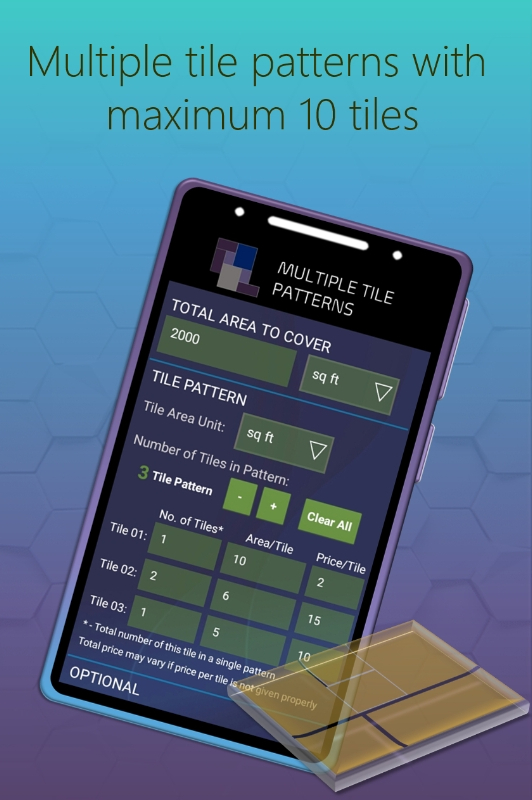 Construction Calc Pro Ads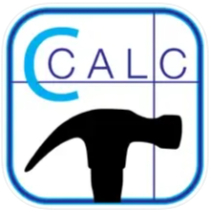 If you're looking for a comprehensive tile calc app, this is the one to try. This app offers a wide range of features that can help with home building and renovation projects. It lets you count how many tile parcels you'll need to buy. It covers measurements in feet, inches, and fractional inches to pick from.
Plus, it lets you convert decimal values to fractions if needed. It also has a memory function in which you can store, recall, add, and subtract memory values – up to 50 different slots. When used with the split screen feature, you can see the result, memory, and measurement values all at once!
In addition, it can also help you count the square footage and cubic footage. With its help screen and full-on instructions, this app is user-friendly and perfect for beginners.
Plus, the app works with various materials from concrete to paint, which is handy if you're just starting on a renovation journey. You can save all the results for further use and email them to your contractor with a few taps.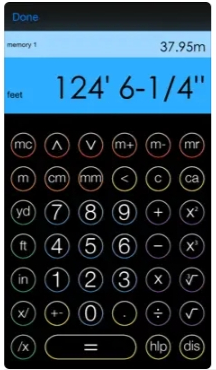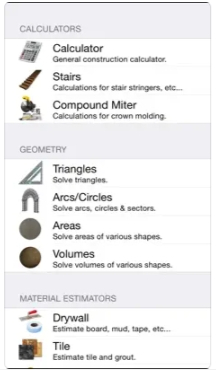 Tiles Calculator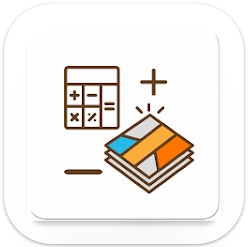 Next, there's a great app for anyone needing to count the exact number of tile packs they will need. This user-friendly and feature-packed app provides you with an accurate estimation of how many tiles you'll need to complete your job. It also notes the gap or overlaps between tiles, so you can be sure you're getting the most accurate results.
You can choose from a variety of tile sizes, shapes, and layouts to customize the patterns. In addition, the app also allows you to save the measures for future reference. The intuitive interface makes it simple to use, even for first-timers. Plus, the app provides helpful step-by-step instructions to ensure the accuracy of the results.
It also has a couple of helpful tools, such as a ruler to gauge walls and floors, an area calc for defining total square footage, and more. Other features include the ability to count costs and mark tiles with specific colors during the installation process. It lets you share the results via email, so you can quickly send them to your supplier.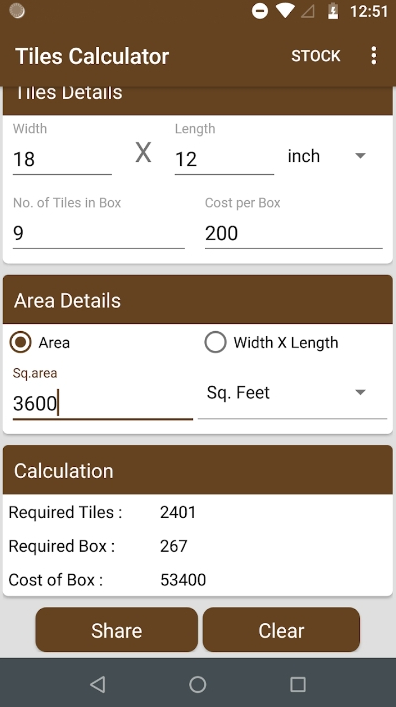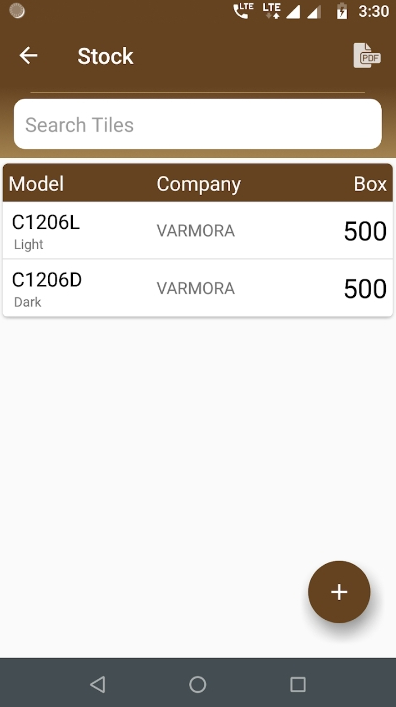 Tiles Price Calculator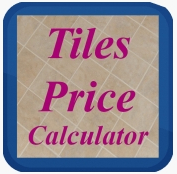 It's a great app for anyone dealing with tiling projects. Furthermore, it lets you quickly and accurately predict the packs of tiles required for walls and floors, as well as the budget. An easy-to-use interface makes the app accessible to literally everyone.
All you need is to log the size of each tile, and inches. The app will then calculate the total area, number of packs required, and total price. It also has a convenient feature that lets you enter the price per square meter if you want to find out the actual costs.
The app is also very accurate when it comes to computing the digit of tiles. It can even account for a slight difference between tile sizes and wall/floor measurements, ensuring that you don't end up with too many or too few tiles. It also considers the grout between each tile and does all the estimations quickly.
The app makes it easy to save and manage multiple projects at once, which is a great time saver for anyone dealing with multiple tiling projects. For added convenience, it helps you create estimates for each project and compare them side by side.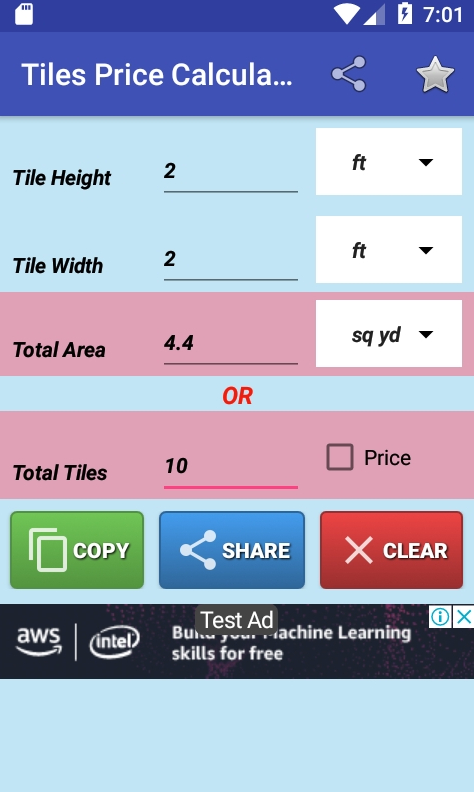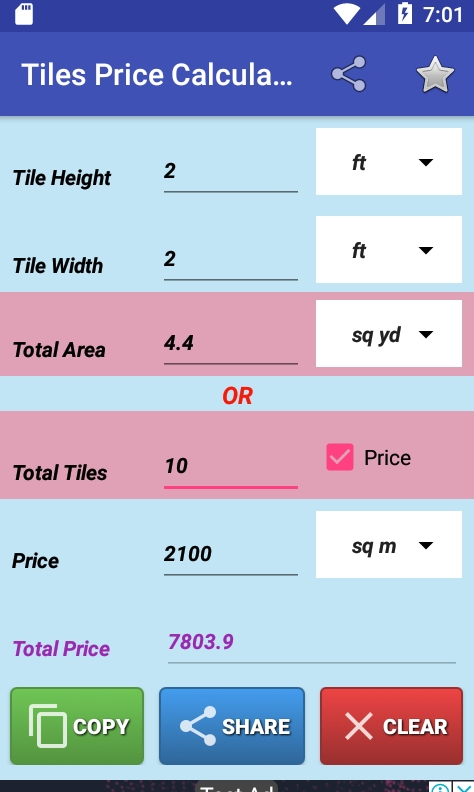 You may also check: 7 Best Woodworking Apps to Level Up Your Skills
Tile Calculator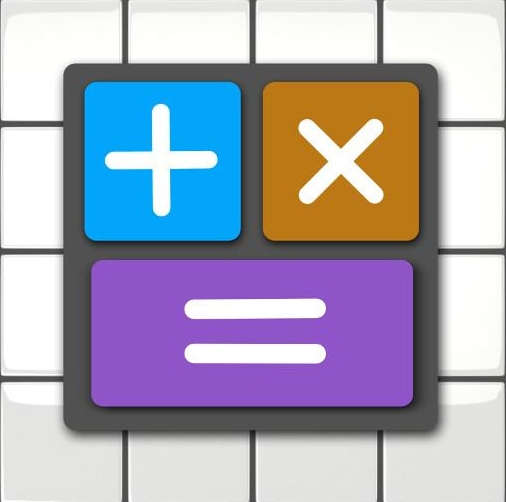 And lastly, there's an app to ease your renovation. It's a simple but powerful app to count the packs you'll need for the area. It helps you decide how many tile packs are needed by considering different sizes, gaps and overlaps, and total area. It also comes with a library of tile sizes and prices to select from.
Besides being easy and convenient to use, the app is very accurate. It takes multiple factors into account making sure there won't be any mistakes. The app's features provide accurate results that can help save time and money. All you need is to pick the tile size and wall height and the info can be changed at any time.
Furthermore, it can be used for any size of project as well as various types of tiles: ceramic, porcelain, and stone. The app comes with easy-to-follow instructions and a tutorial that can help you get started.