Picture this: you're driving down the road, jamming out to your favorite tunes, when suddenly your phone lights up with a new text message. The temptation to check it is hard to resist, but you know the dangers that come with taking your eyes off the road.
Luckily, there's a solution that doesn't involve turning your phone off completely. We've picked the best free apps to prevent texting while driving for you to try. Along with the mirror link apps, these are must-have apps for secure driving.
Herewith, these apps aren't your typical boring safety features, they're actually pretty fun and creative. Plus, they'll give you peace of mind knowing you won't be sending any texts while on the road. Take a look!
1. OnMyWay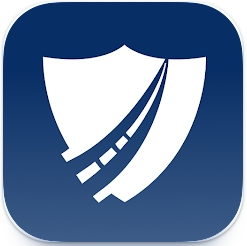 It's a revolutionary app that turns safe driving into a rewarding experience! With this one, you can finally bid farewell to distracted driving and earn real money while you're at it. As soon as you hit the road, the app automatically activates and starts tracking your mileage. By keeping your device locked and resisting the temptation to text and drive, you can earn real cash, gift cards, and free gas. How cool is that?
This app takes safety seriously, it runs silently in the bg and all you need is to keep your device locked while on the road. If you do, you'll quickly start, and you'll start earning cash cards, free gas, discounts, and all that.
Herewith, the app doesn't interfere with your ability to use your phone for music or maps. Thanks to Bluetooth compatibility, you can still jam out to your favorite tunes and get turn-by-turn directions while getting bonuses for driving safely.
It also lets you refer your friends and fam, earning even more cash and prizes for every mile they drive safely. Plus, passengers are included in the bonuses, so you can bring your crew along for the ride.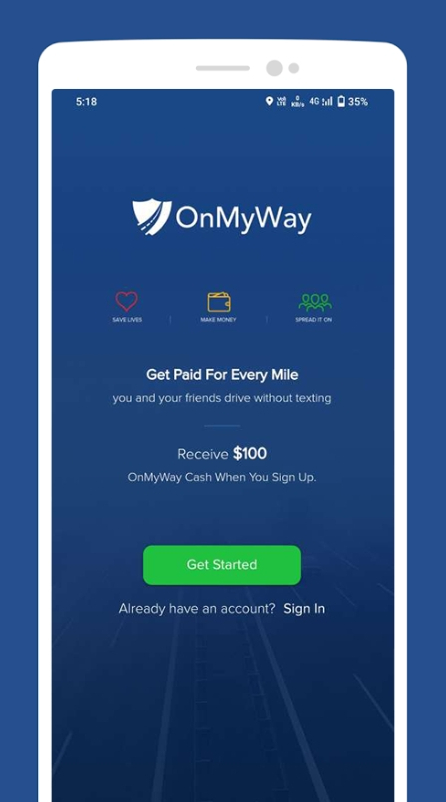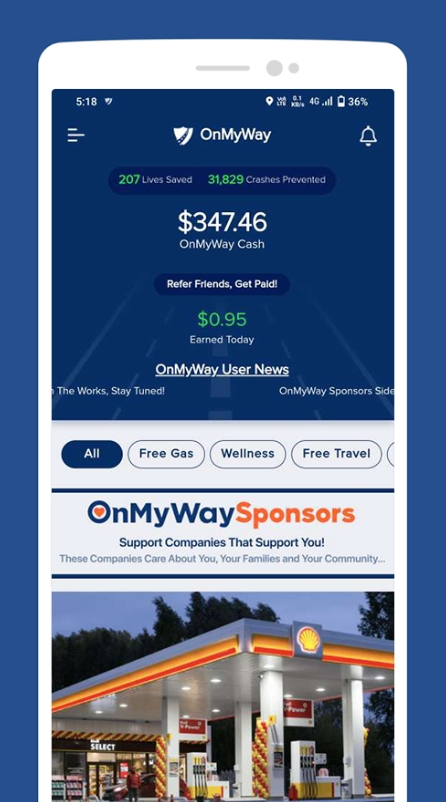 You may also like: 9 Best Car Dock Apps for Drivers
2. LifeSaver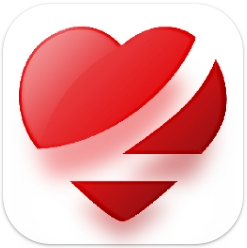 This app is here to help you deter distracted driving in a fun and engaging way. It's an absolute game-changer for anyone who wants to ensure their loved ones arrive safely to their destination and keep their attention on the road.
What makes this app stand out is its seamless integration with your everyday life. It runs silently in the bg and automatically loads to help you prevent distracted driving. No more worrying about notifications or distractions while driving: you can now stay in touch with people while maintaining focus.
The in-app dashboard lets you monitor progress and reward safer driving practices. You can invite your fam to participate and make the whole exp a fun, engaging activity that everyone can enjoy.
There's even a tool that lets our loved ones track your progress, ensuring they don't call you while you're on the move. The app also has an emergency unlock feature that guarantees you can reach your device if needed, and a fast lock and unlocking system that ensures your phone is secure.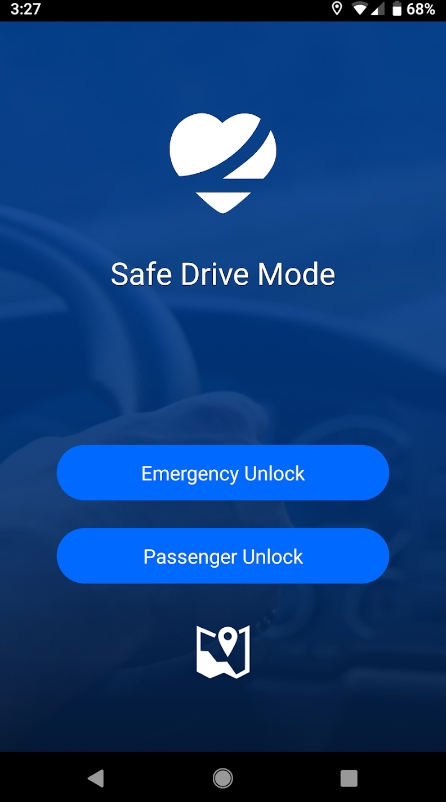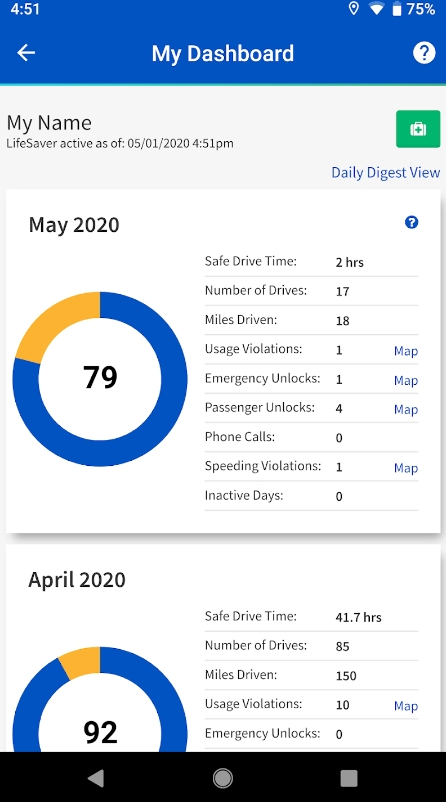 3. Drivemode
Tired of constantly fumbling with your phone while behind the wheel? This app is here to help! It simplifies your driving experience by letting you use voice to easily navigate between the apps you may need to use. You'll get to easily reply to SMS using your voice and even set up automated replies to let your contacts know that you're driving.
But that's not all! The app also lets you overlay your favorite music player on top of a GPS one so that you can easily find your destination while blasting your favorite tunes. And if you need some quiet time, the app also has a mode to help you stay concentrated without any distractions.
More to that, the app has the ability to learn your habits over time. It will look at your activities, calendar, and favorite places, and provide you with personalized recommendations to make your driving experience even smoother. The UI is simple and easy to use, and it integrates all of your favorites, from navigation to music. It will automatically launch and close when you connect and disconnect from your car's Bluetooth.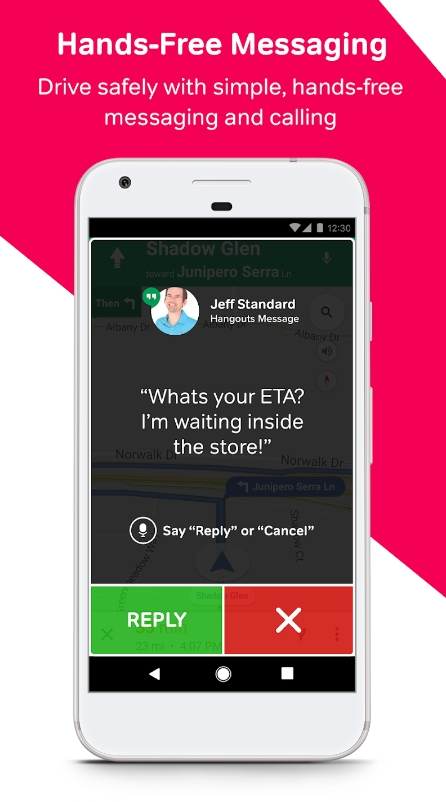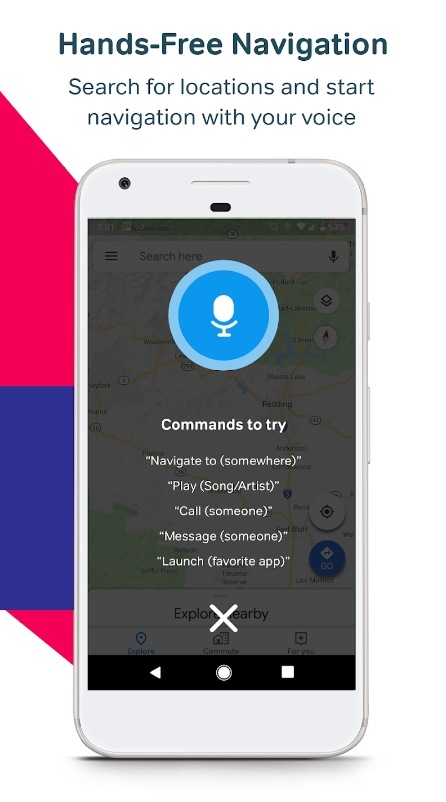 Check also: 9 Best Gas Saving Apps
4. SAFE 2 SAVE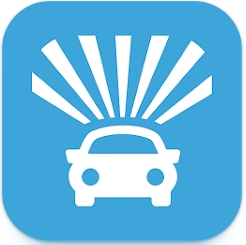 This app is a one-stop solution for those who struggle with distracted driving. Not only does it encourages safe driving patterns, but it also rewards you for it!
Think about it, how many times have you checked your phone while driving? We all know it's not safe, but sometimes we just can't resist it. Well, with this app, you earn points as you drive undistracted and can redeem them at local businesses that you love. It's a win-win situation!
Plus, did you know that texting and driving make us all 23 times more likely to be in an accident? That's a crazy statistic! By using this app, you are not only protecting yourself but also the lives of those around you. And here's a fun tip, load a pic of your fam to remind you just how much you care about them. It's a cute little feature that makes the app even more personal.
The app also lets you help local companies. You can easily redeem all the points you've earned to get goods from small businesses in your area. The list of those may vary from town to town, so keep that in mind.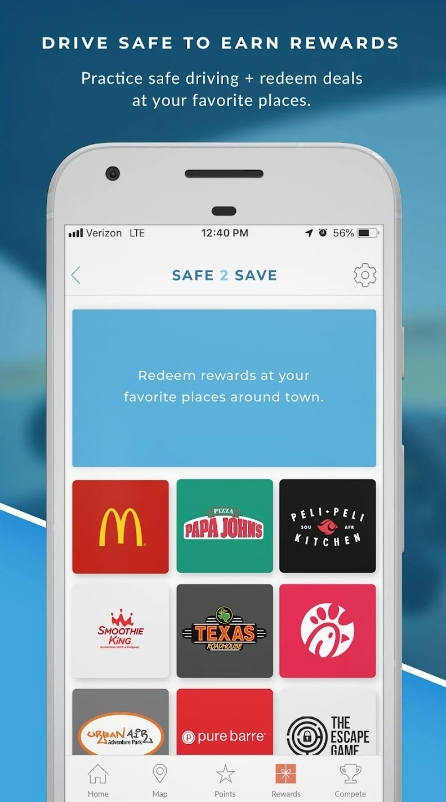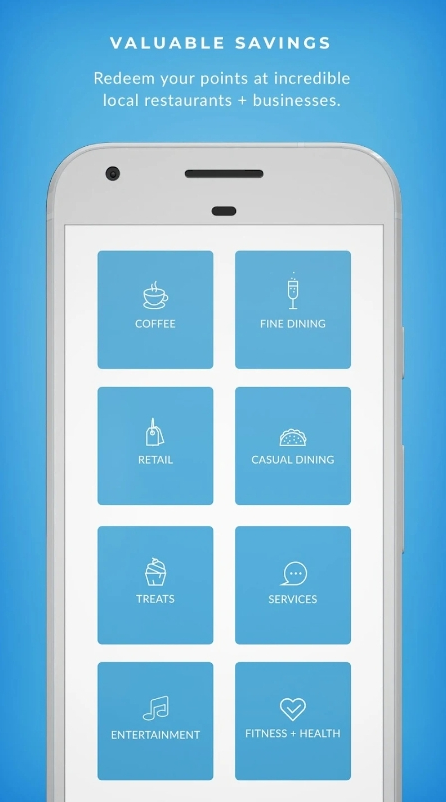 5. No Texting While Driving!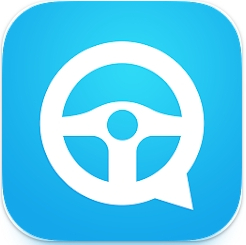 If you're tired of risking your safety and the safety of others on the road by trying to respond to incoming texts, then this app is an absolute lifesaver (literally, it is). First things first, the app lets you set up customized auto-replies for incoming texts, which is perfect for when you're on the go and don't have time to respond manually.
Additionally, the app has a TTS tool, so that you can also have your SMS read aloud while keeping your hands on the wheel. But wait, there's more! It doesn't just work with SMS messages. It also supports popular messaging apps like WhatsApp, Telegram, and FB Messenger, as well as emails.
So no matter what platform your messages are coming through on, this app has you covered. You'll get to personalize your auto-reply to match your needs, and you can even control your SMS using your voice. There are different presets for different scenarios, such as driving or meetings, and you can choose to only reply to your contacts as well.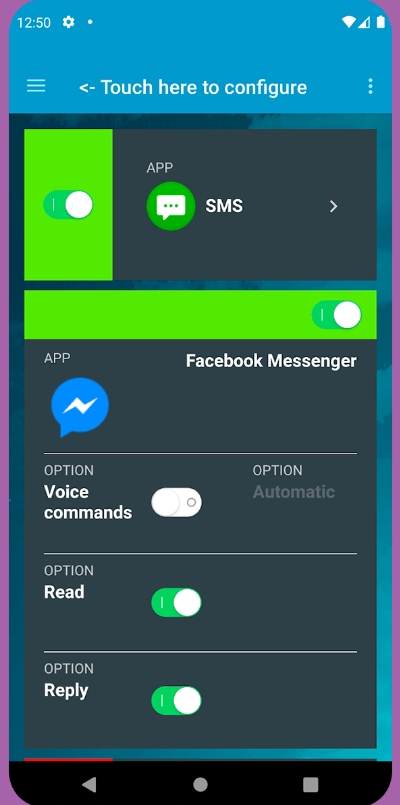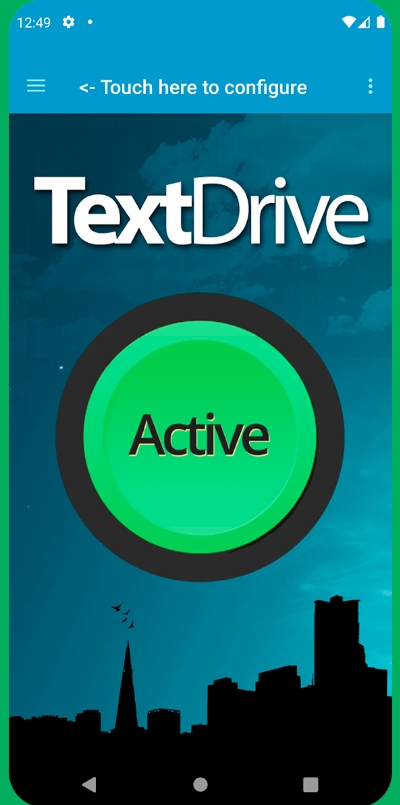 6. Verizon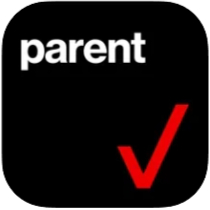 This app is here to help parents to stop constantly worrying about their kids' screen time and unsafe driving. But it's more than just your average parental control app: it lets you add a distraction-free mode for your family. With the click of a button, you can rest easy knowing that your kids are safe and focused while on the go.
The app comes with a built-in family locator. You can get arrival and departure notifications, share locations with pickup requests, and even see your family members' locations on a map. This is especially useful for busy families with various schedules and activities.
But that's not all, it also offers driving insights, like a safe driver score and drive activity history. You can even set up crash detection alerts, giving you peace of mind that your family is safe on the roads.
Screen time control is incredibly useful, too. You can filter apps and web content, block web access, and even set time limits for different apps. That means you don't have to argue with your kids about putting down the phone: the app will take care of it for you.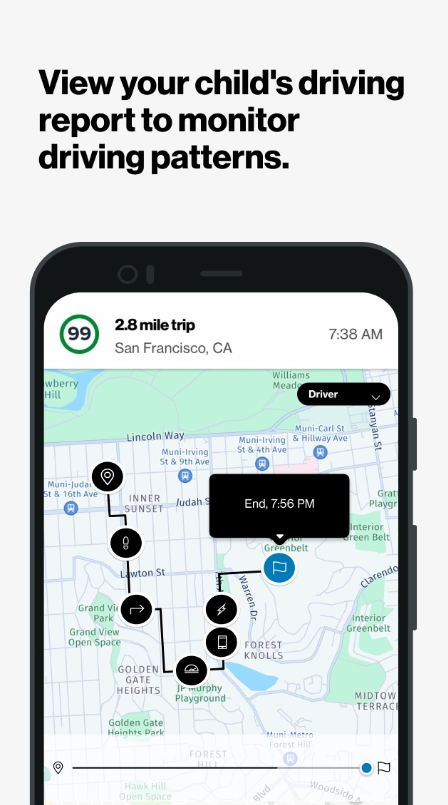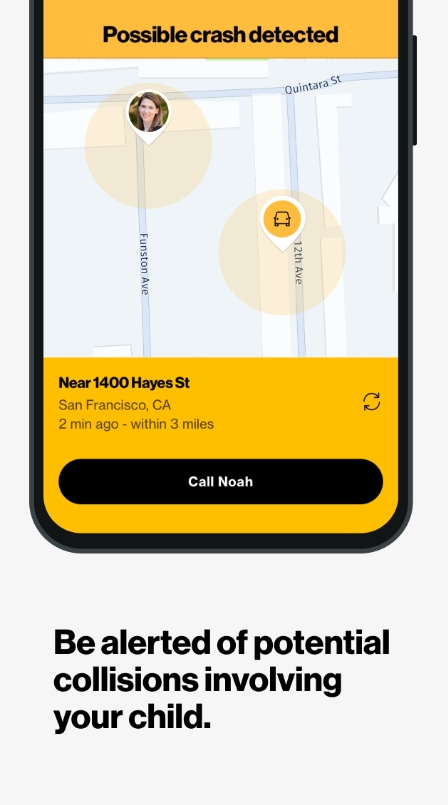 You may also check: 10 Best Car Maintenance Apps
7. Safest Driver™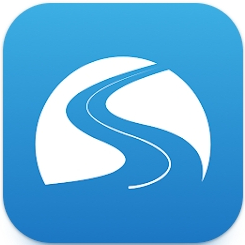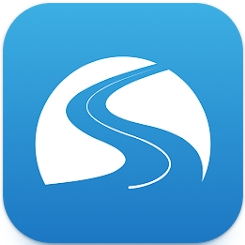 Tired of hearing your parents, friends, or significant others say you drive like a crazy person? This app can help you change that! It will give you in-depth driving feedback you never knew you needed. It's a gem when it comes to enhancing your skills and making the roads safer for everyone.
You'll get to receive driving safety feedback on every trip you take. The best part is that the app analyzes your driving skills in real-time using your phone's sensors. So you don't have to worry about taking any extra steps before driving or during your drive.
After each trip, you'll receive detailed feedback on areas where you can improve, such as phone distraction, braking, and speeding. Before you know it, you'll be a pro behind the wheel and easily earn those coveted stars. Speaking of those, you'll actually get rewarded for safe driving.
You'll get to collect stars that can be used to personalize your profile and show off your safe driving skills to your friends. By the way, you can compete against mates to see who truly reigns as the safest driver.