GPS navigators for trucks differ primarily in software, which takes into account the size and weight of the vehicle when routing. Without such equipment, there is a huge risk to increase the cost of extra mileage or become a traffic violation, and in the worst case – without calculating the size of the truck, to arrange a multi-kilometer traffic jam, stuck in a narrow tunnel or under a bridge.
The following overview offers the best navigation systems for low clearance:
Sygic Truck GPS Navigation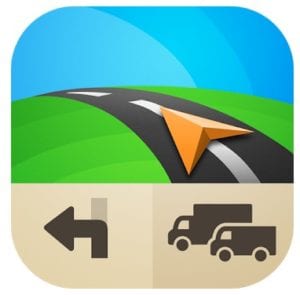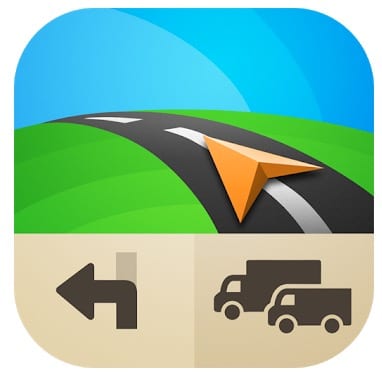 Sygic Truck GPS Navigation – in this navigator you will find quality maps and will be able to use the function of quick route calculation for trucks.
The integrated navigator is a complete solution for creating routes for vans, trucks, trailers on wheels, buses and other large vehicles. When making the route, the application specifically takes into account areas difficult to pass for large vehicles.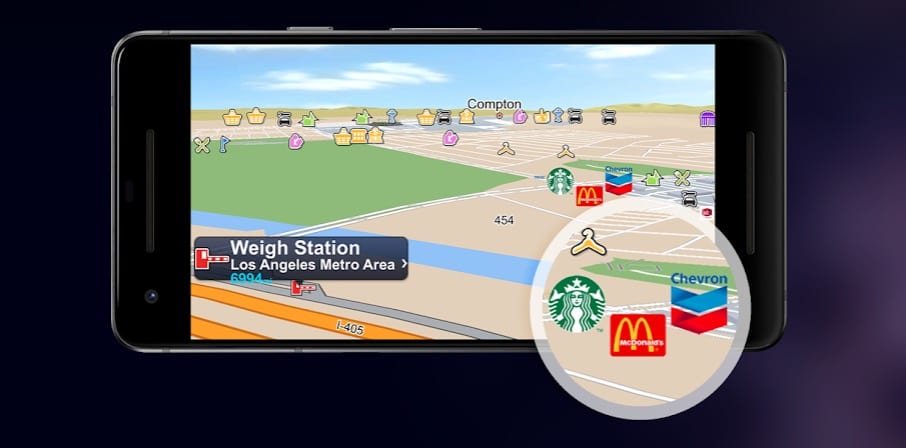 All maps are saved offline on your smartphone, so an Internet connection is required only during the first route construction. Only the GPS data on your device is used to track your location.
It's worth noting that the maps in the application are regularly updated. Thanks to this, you'll be aware of the most current changes on the road: traffic lights, speed cameras, traffic police checkpoints, gas stations, and much more.
The application allows you to set up a profile for your vehicle. Here you can specify its height, weight, axle length, and other parameters to help you calculate the best route. All data is individual for different types of vehicles.
For trucks, you can specify information about the danger or fragility of transported materials, so the application will try to include routes and weighing stations in the route.
But the most important benefits of the app include first-class voice guidance, 2D and 3D navigation among homes and landscapes, and a built-in GoogleTM Street View feature.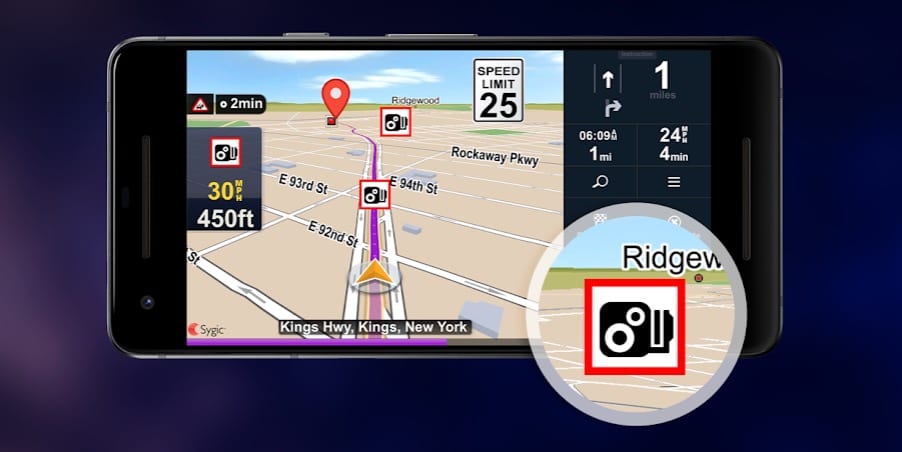 You may also like: 10 Best car maintenance apps for Android & iOS
CoPilot GPS Navigation & Traffic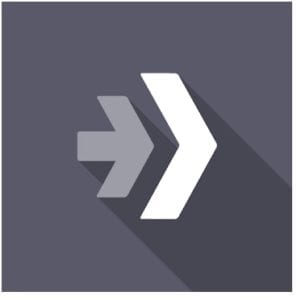 It's designed specifically for drivers. Whether you're driving, traveling in a trailer or driving a truck, and your earnings depend on when you're on the road, this GPS navigation will help you on the road.
CoPilot GPS is designed to meet all driver requirements and vehicle types for safe navigation on the road. Your journey will be easier and more enjoyable.
Includes 14 days of free voice navigation, route planning, and traffic data. Use the app for free and sign up anytime you like it.
Choose the best route from 3 offered;
Feel confident on the road even without a mobile signal thanks to – high-quality offline maps;
Learn about places nearby with millions of preloaded locations;
Save time by supporting real-time traffic information and automatic route change to avoid traffic jams.
Truck navigation:
Bypassing of low bridges and roads restricted to truck travel;
Plan the route, considering the type of vehicle and cargo;
Save money by reducing fuel consumption, avoiding fines and deviations from the route;
Deliver your goods on time and accurately calculate your arrival time with real-time traffic information.
CoPilot Truck is popular with truck drivers because it has the most stable work.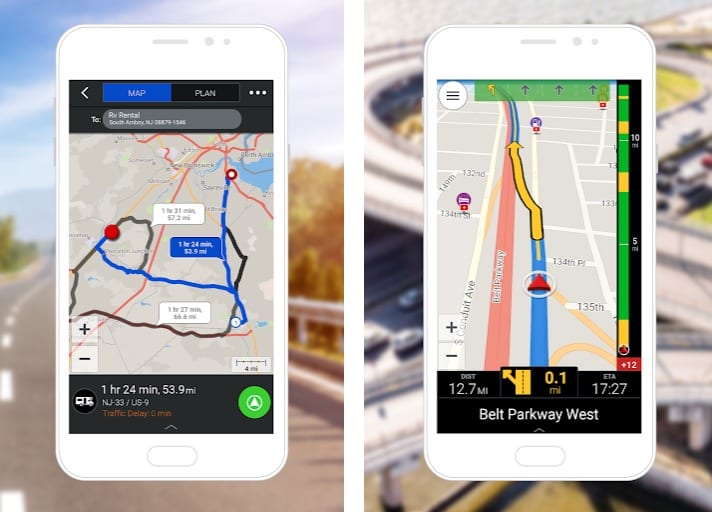 Trucker Path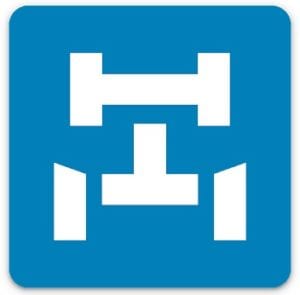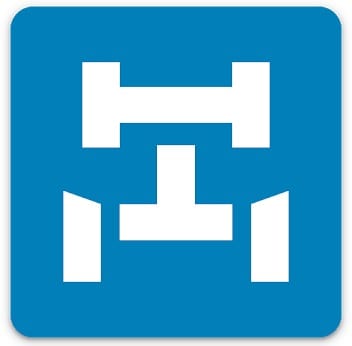 Trucker Path can be called a Waze for truckers. This is a free trucker app that contains vital information while on the road. The community already includes 550 000 truck drivers and it is constantly growing.
Using the app, you will be able to:
optimize your route;
see whether weigh stations are opened;
find truck parking and fuel stations with diesel (all featured fuel stations have clearance for trucks);
compare fuel prices.
Trucker Path optimizes the overall trucking experience. So, join the community too!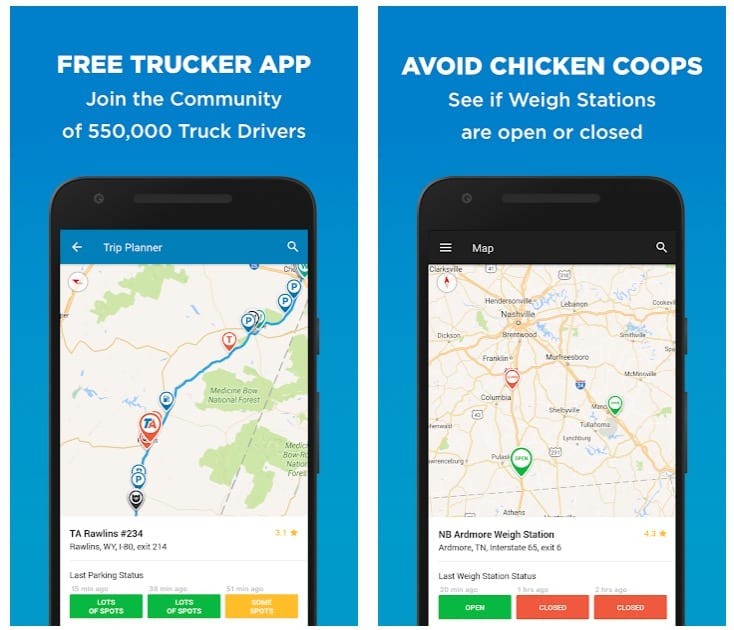 NavMeTo GPS Truck Navigation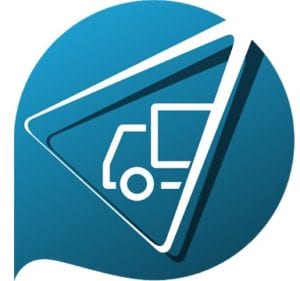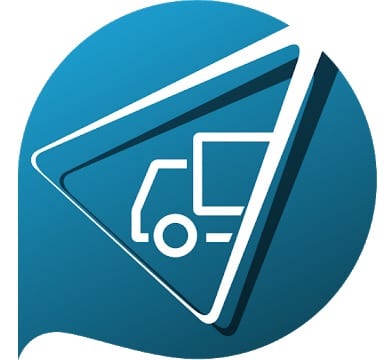 This is a simple truck navigation app that allows you to ride safely on the roads. Joining the community, you will be aware of all events on the road as well as to share with others your own experience.
With NavMeTo GPS Truck Navigation you can:
improve your efficiency, save time and reduce costs;
plan and optimize your route;
receive notifications about controls, danger zones, obstacles on the road from other members;
use offline mode when there is no internet connection.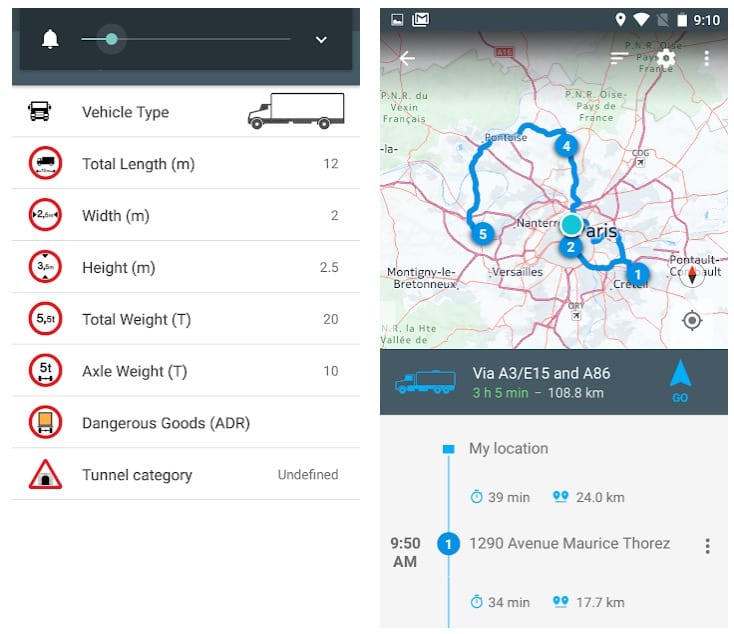 TruckMap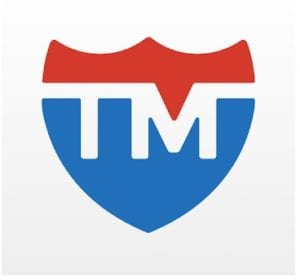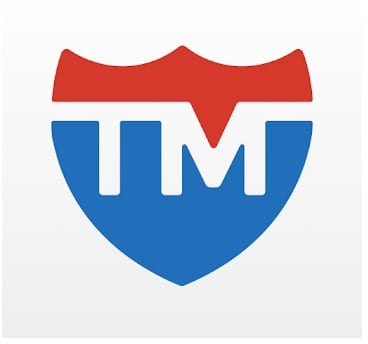 TruckMap – Truck GPS Routes is a popular application for truck drivers. With such a useful tool installed on your smartphone, you can plan the trip ahead!
The main features of the application:
truck optimized GPS routes;
plan for truck weight, low clearance, and HAZMAT;
customize the truck height, weight, and avoid Toll Roads;
more than 400,000 trucker stops.
This application helps you find the nearest truck parking spots or all the trucker stops along your planned route. The description of each parking contains information about the available facilities such as laundry, showers, and truck washes.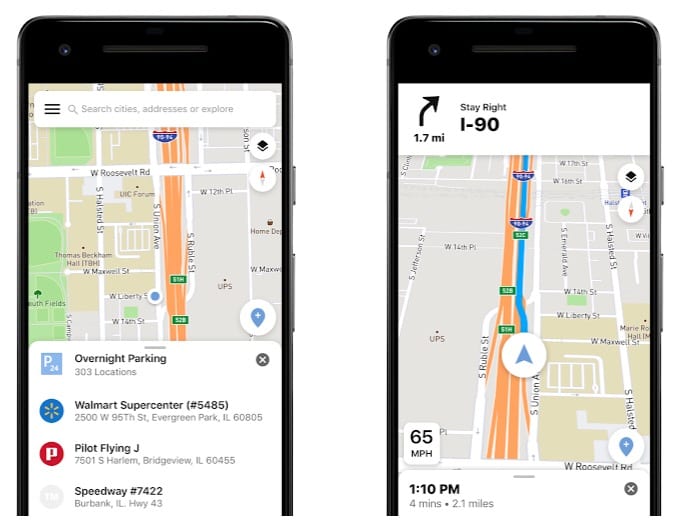 GPS Navigation & Map by Aponia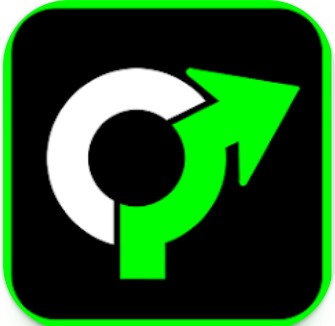 Choose the best routes and get to your destination safely and on time with GPS Navigation & Map by Aponia.
This Navigator app shows you all blocked roads and dangerous areas. The GPS Navigator was created for drivers. Take into account the data that is stored on the map:
Roads that cannot be used by trucks.
Restrictions (overweight, vehicle axle load).
Restrictions on goods hazardous to the environment and roads closed for trailers.
Truck data (truck height, axle load, presence of dangerous goods) will be shown on your navigation device until the end of the journey at any time of day and night.
The GPS Navigation & Map by Aponia alerts all truck drivers about dangerous road sections.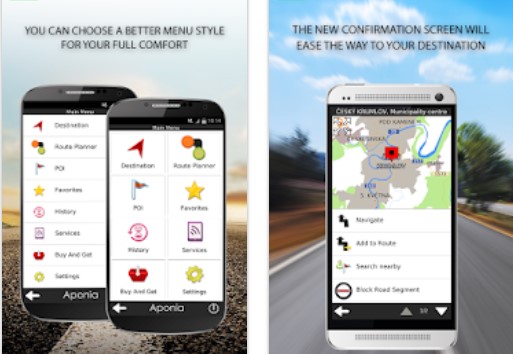 Truck Navigation – Road Hunter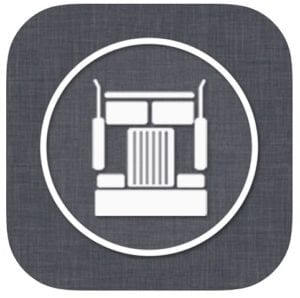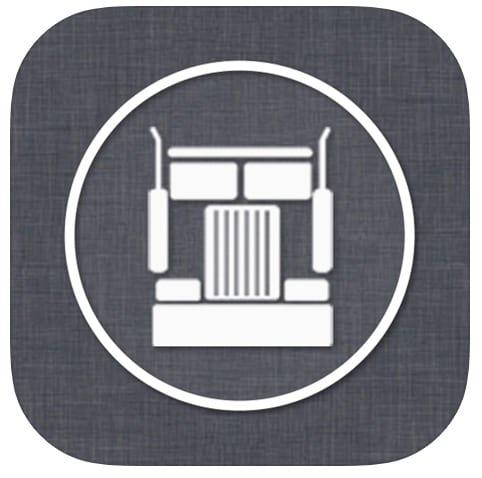 Truck Navigation – Road Hunter is a great tool built for truck drivers in the USA and Canada. It provides truck optimized GPS routes along with truck stops, weigh stations and rest areas.
The main features of the application:
Turn by turn directions with voice guidance;
Customize truck height, weight, and avoid toll roads;
Shortest truck routes;
Find your favorite truck stops.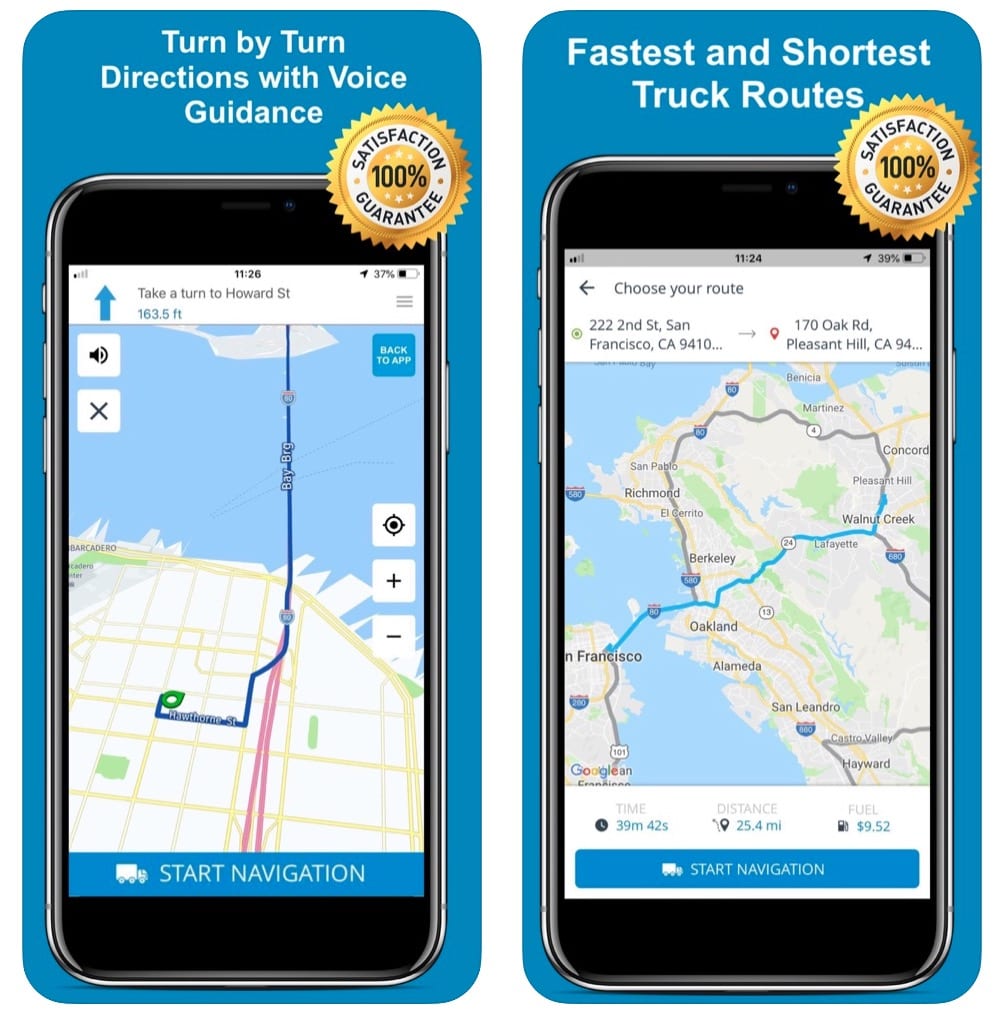 RoadLords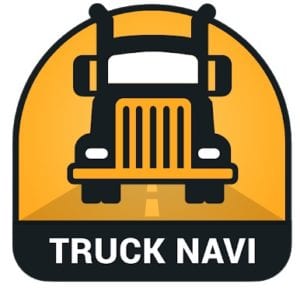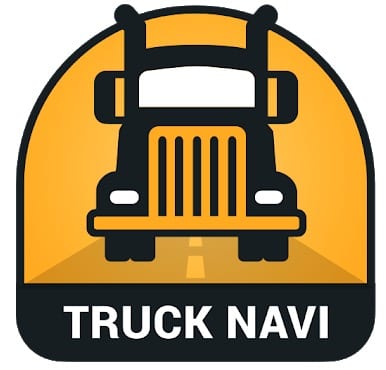 RoadLords is a free social application for navigation of trucks with step-by-step instructions and autonomous maps of the whole world.
Communication with other drivers, support for intermediate points in route calculation, traffic information – all these features are available to 200 million users around the world. Take advantage of an application designed to comfortably navigate large vehicles.
Designed specifically for truck drivers, heavy-duty vehicles, buses, and vans.
Enter height/weight/length/number of axles and other information, customize up to 3 truck profiles, create individual route profiles for different vehicles and avoid roads that are not suitable for your vehicle and the goods being transported.
You have at your disposal useful materials specifically designed for truck drivers as well as data on the situation on the roads, speed limits; warnings about cameras.
Nearest truck parking places.
Join the community of truck drivers, leave reviews and comments.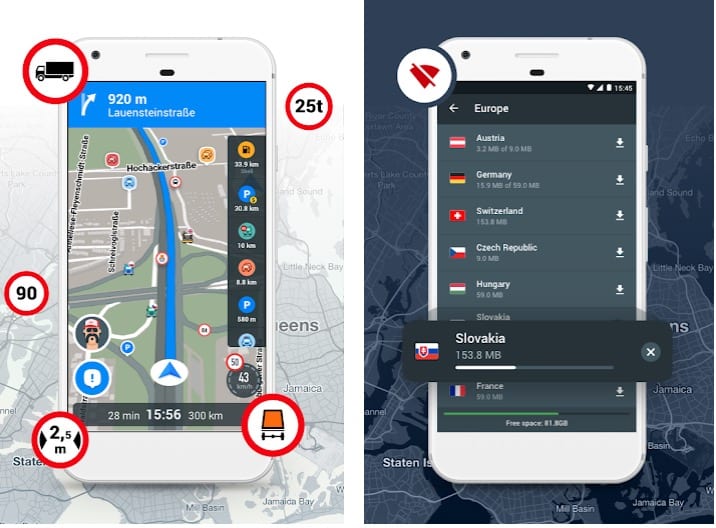 You may also like: 6 Best mirror link apps for Android & iOS
MapFactor GPS Navigation Maps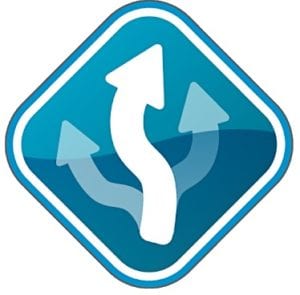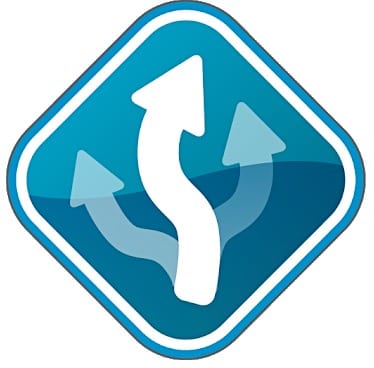 This application will be an excellent assistant to all drivers who need a quality GPS navigator based on OpenStreetMaps data. All maps are installed on the SD-card, so there is no need for the Internet.
The application is updated absolutely free monthly. You can plan your routes in advance, block unnecessary ones. You can use voice commands to control your navigation device, which is very convenient for those already sitting behind the wheel.
Before you perform any maneuver, you can check it on the map. The map rotates in the direction of travel. Two 2D and 3D modes will be available for you to fully display the reality, as well as day and night modes.
Using the search bar, you will be able to find the necessary зщштеы. The tracking camera will give you an audible warning if you are speeding. So, this application will fully satisfy your demand for full satellite navigation.