You've hardly ever met a person who doesn't know anything about Harry Potter. There is no doubt, the characters of the book and the movie (having the same name) are extremely popular among people from all over the world.
Do you consider yourself a fan of Harry Potter? Then we advise you to load games and apps connected with the magical world of Hogwarts.
In this post, you will find only the best apps and games appropriate for Harry Potter fans. Download them from the App Store or Google Play, and satisfy your passion.
1. Harry Potter: Hogwarts Mystery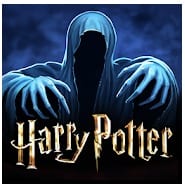 To begin with, we want you to pay special attention to this brilliant game.
In Harry Potter: Hogwarts Mystery, you will have a chance to feel yourself one of the Hogwarts' students. Just like Harry Potter and his friends, your character will attend classes to learn magical spells, develop various skills, and do many other things to become the most powerful wizard ever. Apart from this, your task will be to make acquaintances and improve relationships with other characters, including your roommates.
The game wouldn't be so exciting without enemies. From time to time, you will meet them. During battles, you will have to prove your knowledge of spells as well as demonstrate your excellent skills. Only talented students will be able to beat the enemy.
You will also like the ability to personalize your character fully. Choose the most suitable uniform, haircut, etc. creating a unique appearance. After that, make amazing adventures begin.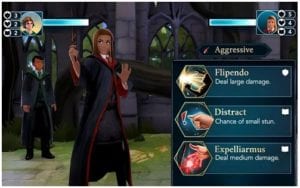 2. Harry Potter: Wizards Unite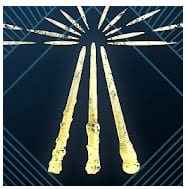 One more game is called Harry Potter: Wizards Unite. In this case, it is available both for iOS and Android device users.
Here your task is to find around the world dozens of artifacts, creatures, and even people, that have been suddenly disappeared from the Magical world. Being in cooperation with various wizards, you will travel across the world and find these things. Use spells from Harry Potter when exploring wizarding locations. Keep in mind that foes can lie in wait for you everywhere.
Also, you will be able to cultivate different skills, for example, brewing potions. Only if you have a vast amount of knowledge, good will triumph over evil and the disappeared things will be returned into the Magical world by you.
What makes the game convenient is the simple user interface and the Map that will show traces of magic indicated the location of Foundables.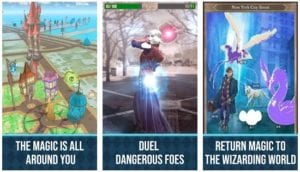 3. FANDOM for: Harry Potter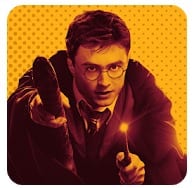 FANDOM for: Harry Potter will be suitable for really devoted Harry Potter fans. Here you will find hundreds of confederates that are fond of the small wizard and his friends.
You will get access to more than 15 thousand of pages, 30 thousand photos, hundreds of videos, dozens of books and articles created by fans. That sounds really great.
Apart from this, you will be able to learn the newest information about actors, that starred in every part of Harry Potter.
Besides, together with other people from all over the world, you will get a chance to discuss characters and even express your thoughts about an alternative storyline. By using this appealing app, you will absolutely feel yourself a part of Harry Potter fandom.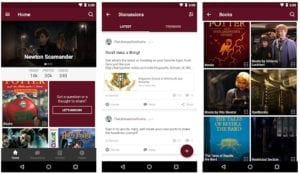 4. Potterhood: Wizards Unite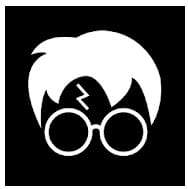 One more great platform for Harry Potter fans is called Potterhood: Wizards Unite.
Here you will have hundreds of articles, discussions, images, memes, videos, news, etc., created by fans of Harry Potter both book and movie.
The app will also let you manifest yourself as a Harry Potter expert by competition in the form of quizzes. The rivals will be from all over the world, so it will be a great chance to demonstrate your knowledge on the international level.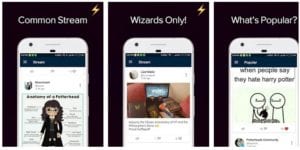 5. Quiz inspired by Harry Potter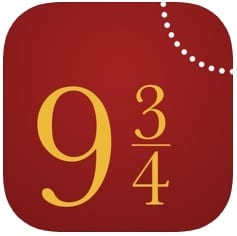 Would you like to demonstrate the perfect knowledge of the "Harry Potter" plot? Install Quiz inspired by Harry Potter.
Here you will have to answer on more than 300 questions grouped into 12 levels of rising difficulty. To motivate you more, the developers suggest 15 things that will be given to you as Achievements. Additionally, sometimes you will get Chocolate Frog Cards of famous wizards and witches.
As for motivation, you will also have a chance to choose the most suitable House of Hogwarts and get awards being a member of this House.
Besides, the app has a unique game mode – Dueling Club. This feature will let you challenge your friends, time, or yourself. Though it is paid, we strongly advise you to purchase this game mode. Make yourself sure how fun it will be.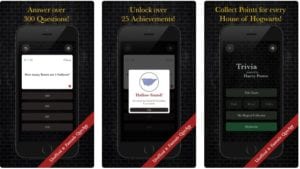 6. Spelly – Harry Potter spells and a quiz game!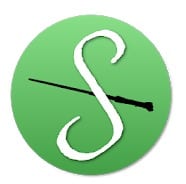 Are you a specialist in Harry Potter spells? If you give an affirmative answer, try this app as well.
In Spelly you will have a chance to challenge yourself with quizzes on spells used in books or films.
Also, if you want to improve your knowledge, study spells. For your convenience, they can be grouped according to the book or the aim. Besides, you can use filters for a quicker result. You will be able to add spells to Favorites and even see which of them you've already seen. The app is also capable of showing random spells. You only have to shake the phone.
Each spell has interesting additional information that will let you read up on the subject.
Do you want your friends to become addicted to spells as well? Use the Share option and send any spell via social media.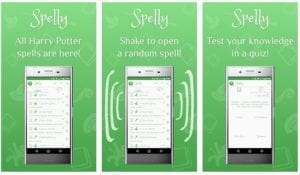 7. LEGO Harry Potter: Years 5-7
Is your child fond of Harry Potter as well? Then we highly recommend you install this amazing game that is appropriate for little fans from 5 to even 12 years old.
The main thing is that the game's graphics are cubic, just like lego. This feature makes the 3D game much more appealing. The user interface of LEGO Harry Potter is very simple to use for kids.
Together with Harry Potter and his friends, your child will cope with difficulties, learn spells, develop skills, and battle Lord Voldemort. This magical world will surely make your child believe in miracles.
8. Who are you in Harry Potter?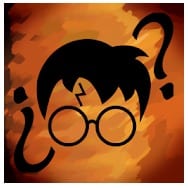 Probably, you've heard about this type of test that shows the match between you and one of the popular characters. As you can see, there also exists an app about Harry Potter.
In Who are you in Harry Potter, you will have to answer simple questions. After that, you will see the character with whom you are akin to personality traits. You will even see a percental match! The app will also show a detailed description of the character, his or her strong suit, etc.
The app has more than 1 million users from all over the world. Isn't it an indicator, that the test's result is very accurate?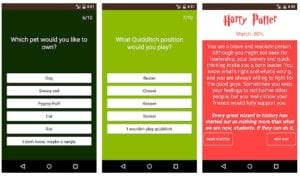 9. Magic Wands: Wizard Spells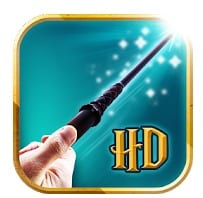 It would be wonderful if we had magic wands. With the help of this app, we have a great chance to feel ourselves powerful wizards at once!
Believe it or not, you will have your own magic wand on the screen of your phone. You will be able to train yourself in spells, in charms, use it for freezing, shooting fire, etc.
Maybe you want to learn if you are good at working with the magic wand? Fight with monsters or even duel with friends to learn who is the strongest.
One more advantage of Magic Wands: Wizard Spells is that you can fully personalize your magic wand.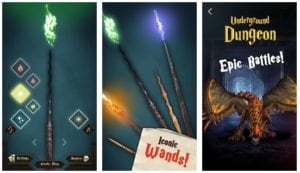 10. Sorting Hat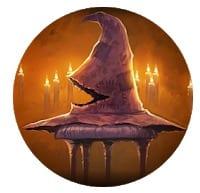 Yes, that's right! By using this admirable app, you will have a chance to be sorted by the Hat just like the Hogwarts' student! The Magical House will be chosen according to your answers on a test.
Also, the app is capable of choosing the most suitable magic wand for you. It will be done, depending on your answers as well.
The users of Sorting Hat will also be able to discover their Patronus. Just follow the instruction.
The game also supports 5 very interesting small games where you can try your knowledge of Harry Potter books or movies.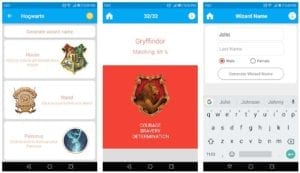 11. Quidditch VR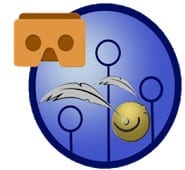 Are you looking for excitement? Then you must try this amazing game. Here you will feel yourself a member of Quidditch.
Flying on a broom, you will fulfill one of 3 roles: as a chaser, as a keeper, or as a seeker. Do your best and make your House win.
One more thing that you will like in Quidditch VR is the game's 3D graphics.
What also makes the game very realistic is the virtual reality mode (no VR headset needed). Besides, you will be able to use Phone mode as well.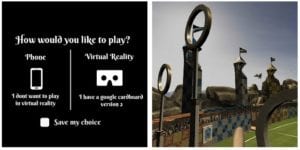 12. Potter Portal – Personalized Harry Potter Things!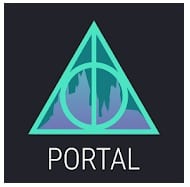 This app is really unique. It will let you create personalized things just like in Harry Potter. It can be Hogwarts acceptance letter, Wizarding World newspaper articles, etc.
Potter Portal can also be used as a generator of Potterrific texts.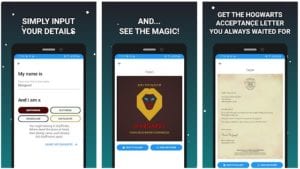 Do you want to learn how to write in a Potterrific style? Read this post
13. Potter Generator
The last but not least app is called Potter Generator.
The app is capable of creating text by using a Potterrific font. You will be able to type any text, change its color, and finally change the background by choosing one of suggested or load from your Gallery.
After finishing work, you can save it on your SD card or share it via social media.
Check also: 11 Best zombie tower defence games for Android & iOS