Games of the popular genre, namely – the defense of the tower with the participation of zombies! Great combination, isn't it?
We have collected 11 of the best games in the zombie tower defense genre, among which you will definitely find something suitable for yourself.
Zombie World: Tower Defense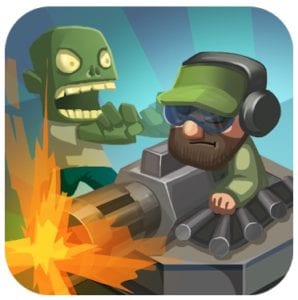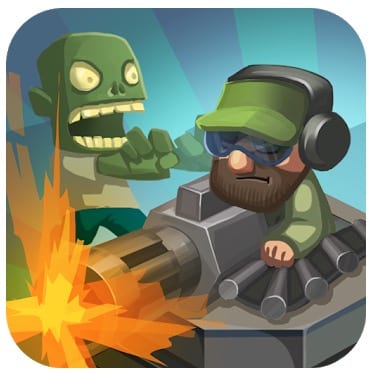 In the 2018th year, there was a serious disaster that destroyed a lot of people. If you download Zombie World: Tower Defense you can find out what happened to this world.
The infection is constantly gaining its momentum and soon more people around the world become infected. People are dying, and it seemed there was no place to go. Those who could survive immediately left the city, but more than 80 percent still suffered from the plague. They didn't die but became the real Zombies, who are only attracted by the thirst to try other people's brains.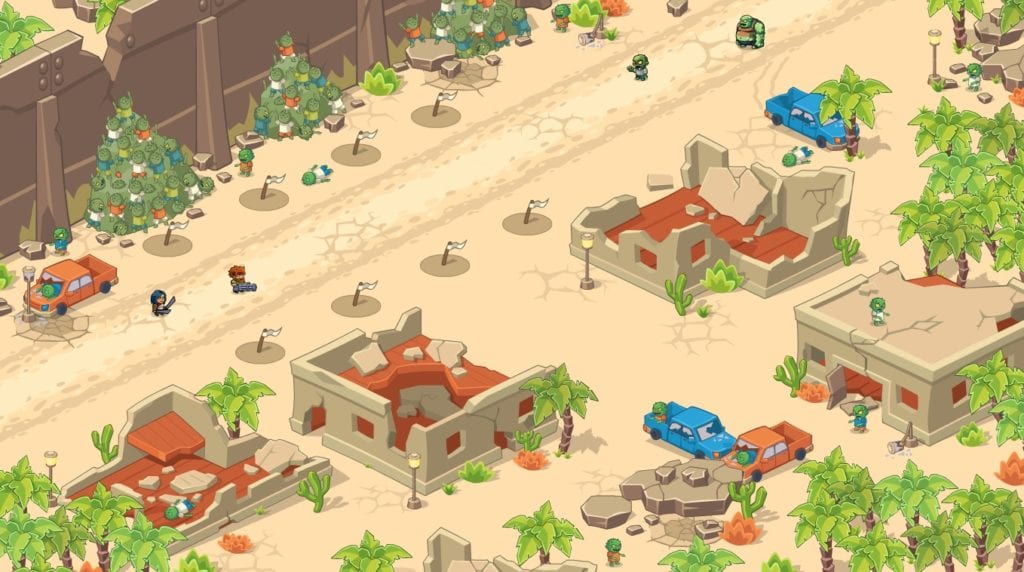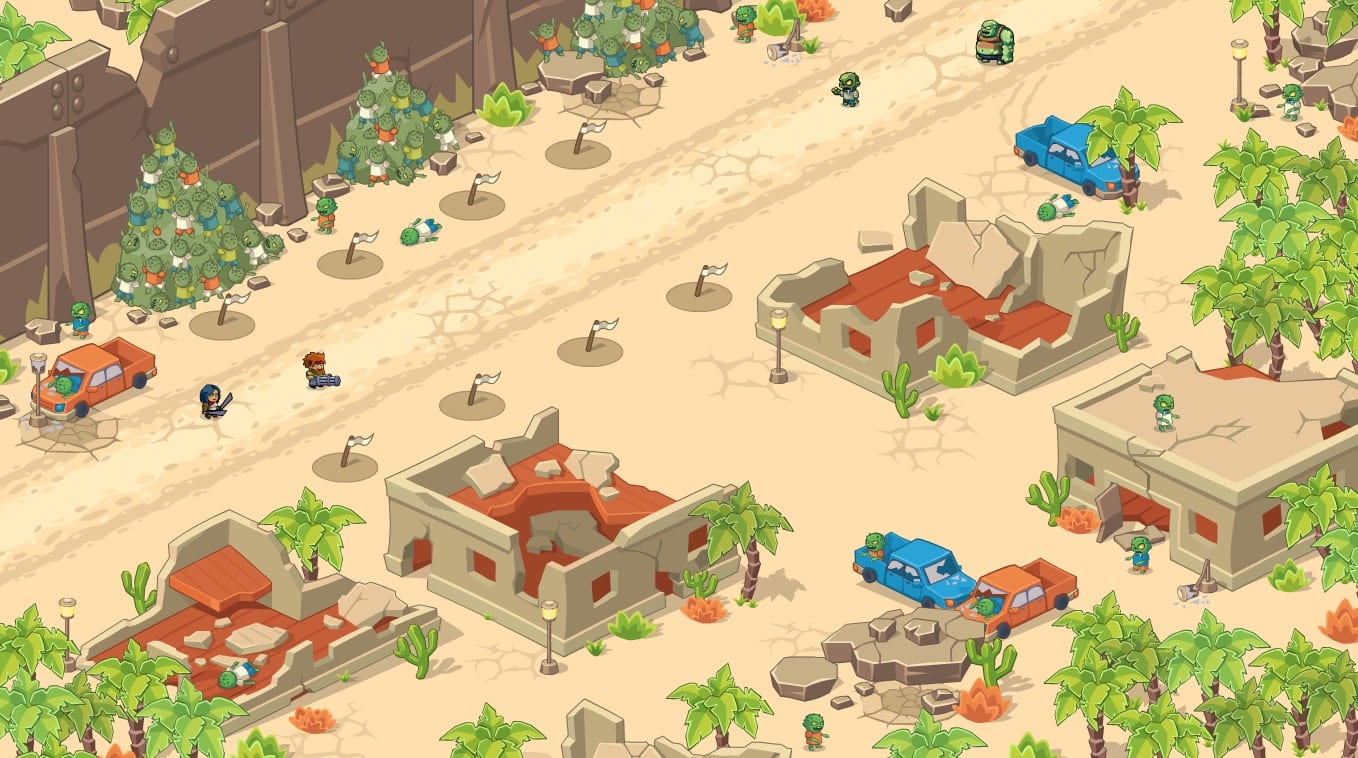 When you can download Zombie World: Tower Defense, start by building a tower that you will need to defend. It will be necessary to shoot as many zombies as possible and try not to let them close to the tower.
Discover a new path in this story of survival. The player will meet with an incomprehensibly huge number of the walking dead. Try to upgrade the towers and install all new around the perimeter. Kill them all with flamethrowers and other dangerous guns.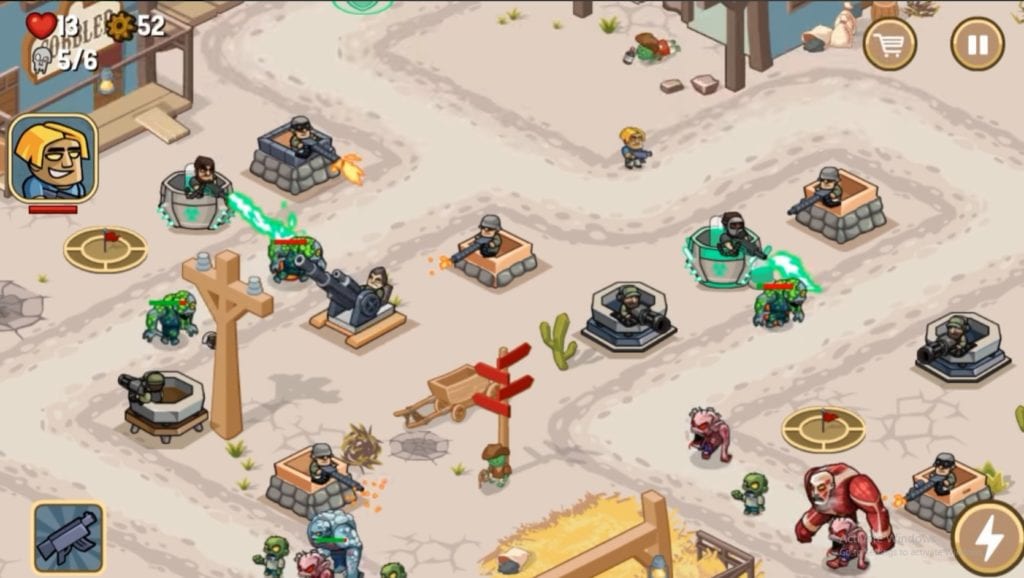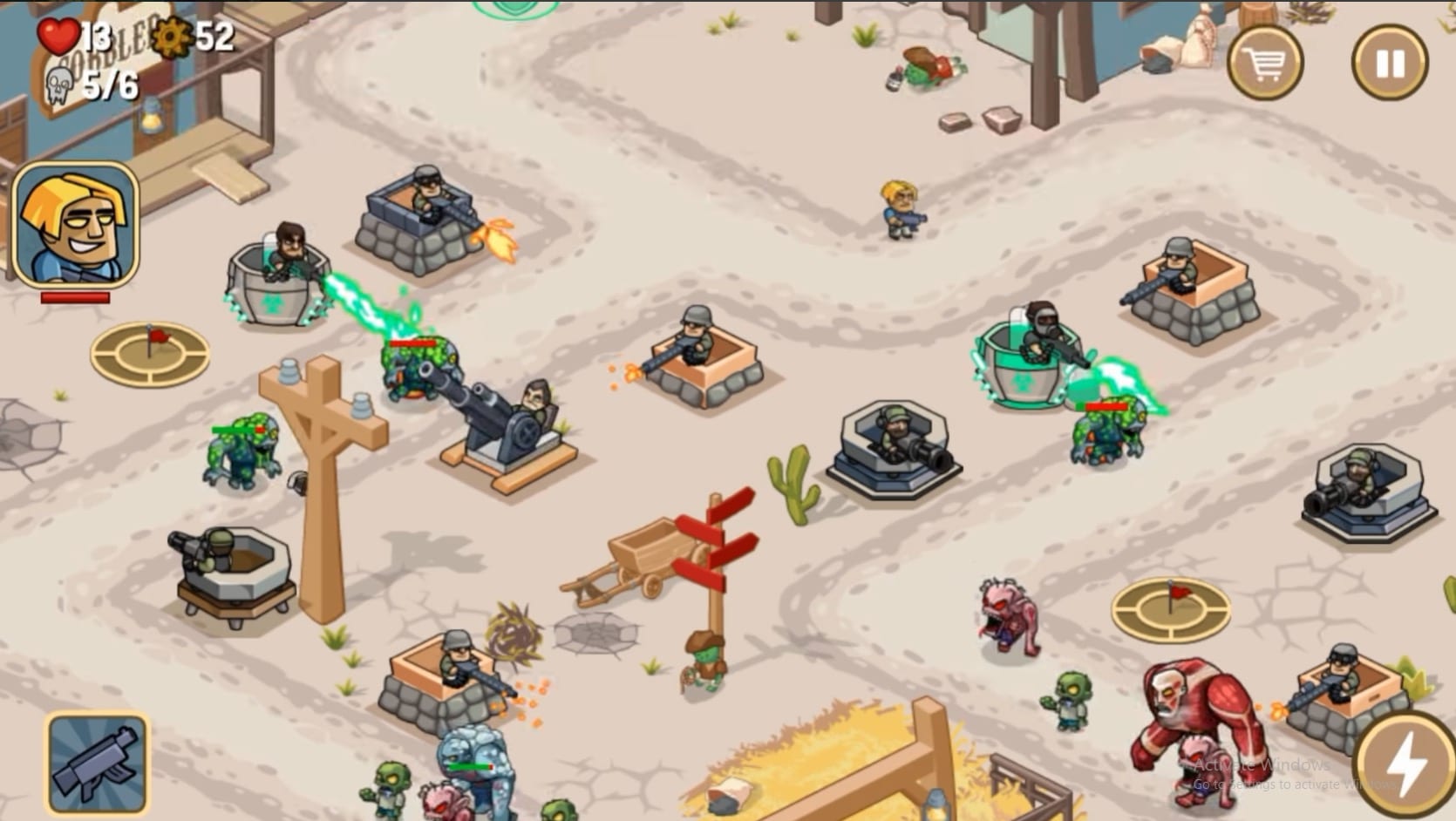 The player will be immersed in special action-rich gameplay, which will take place in a very terrible atmosphere of the apocalyptic world. Wherever you turn your head, zombies will be everywhere. Use a huge arsenal of the most innovative weapons to save the survivors in this atmosphere.
Increase the level of your tower and use unique heroes. More than five types of locations will be available to the player for passing missions. You'll love the graphics, made in very nice colors and quality. Make very important strategic decisions to improve your tower defense!
You can also check: 21 Fun games to play over Facetime or Skype calls
Last Hope TD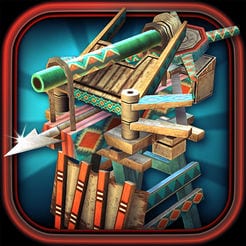 Last Hope TD is another representative of the tower defense genre. In this game, your goal will be to protect the Indians from attacks of a variety of zombies and mutants.
So, you have to join the long and bloody war against the ugly zombies. Choose the best heroes for battles, each of them has a unique set of combat skills. Improve their skills to create the most powerful and invincible team. You will find a huge single-player campaign containing 145 levels, with an exciting storyline, full of intrigues and dangers.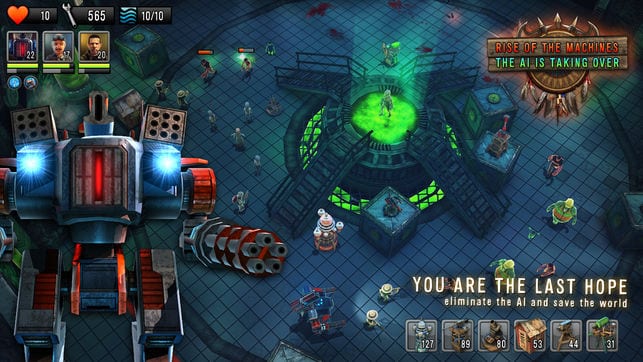 It depends only on you if you can find the cause of the invasion of the ghouls and stop them! In order to improve the skills and increase the level of characters, you can fight for coins in the arena.
You can choose from 10 unusual characters. A mighty queen, or a crazy mechanic? Choose your hero, and put him at the head of your squad! For protection, you can choose one of 12 types of towers, which also makes the process of the game more diverse and exciting.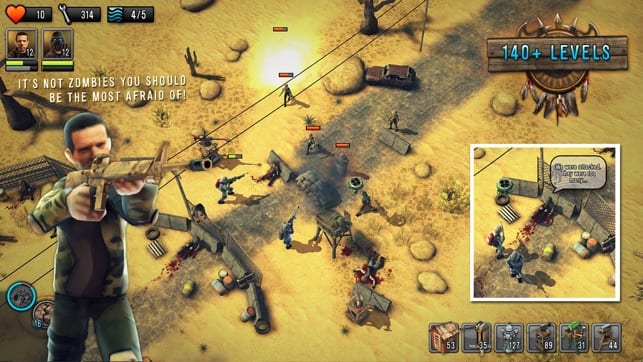 When exploring the world map, you will encounter over 50 different types of enemies. But you really should beware of 5 powerful bosses. Only real masters of the game can fight against them.
Gorgeous 3D graphics and amazing animation will delight all fans of the strategy genre. Management is convenient, and the interface will be clear to each player. The game doesn't require an internet connection, and therefore you can play it anywhere.
Merge TD: Idle Tower Defense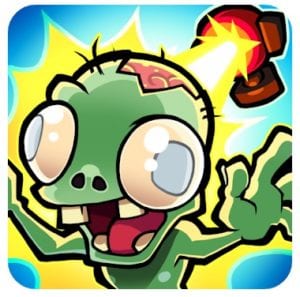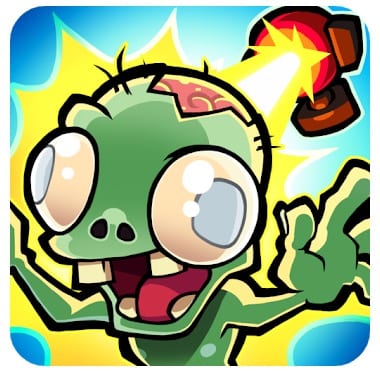 Merge TD: Idle Tower Defense is a cool project that successfully mixed beautiful graphics, simple decorations, the tower defense genre, a combination of elements, as well as an endless zombie attack repel mode.
Zombies are terrorizing the land, and it, more than ever, needs your help in ingenious planning and tactics. Fight with a whole horde of dangerous zombies and also create your own defense against the invasion.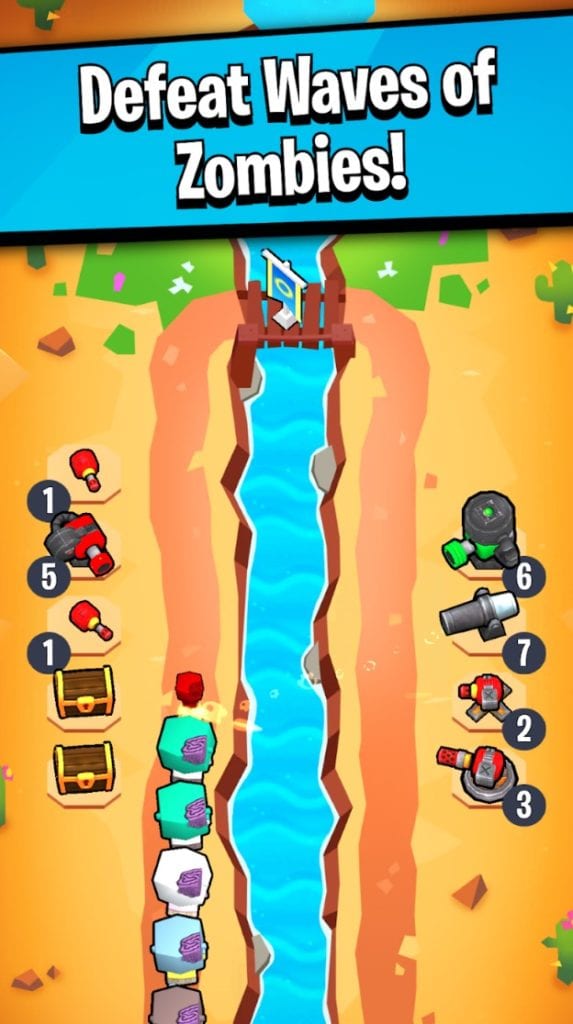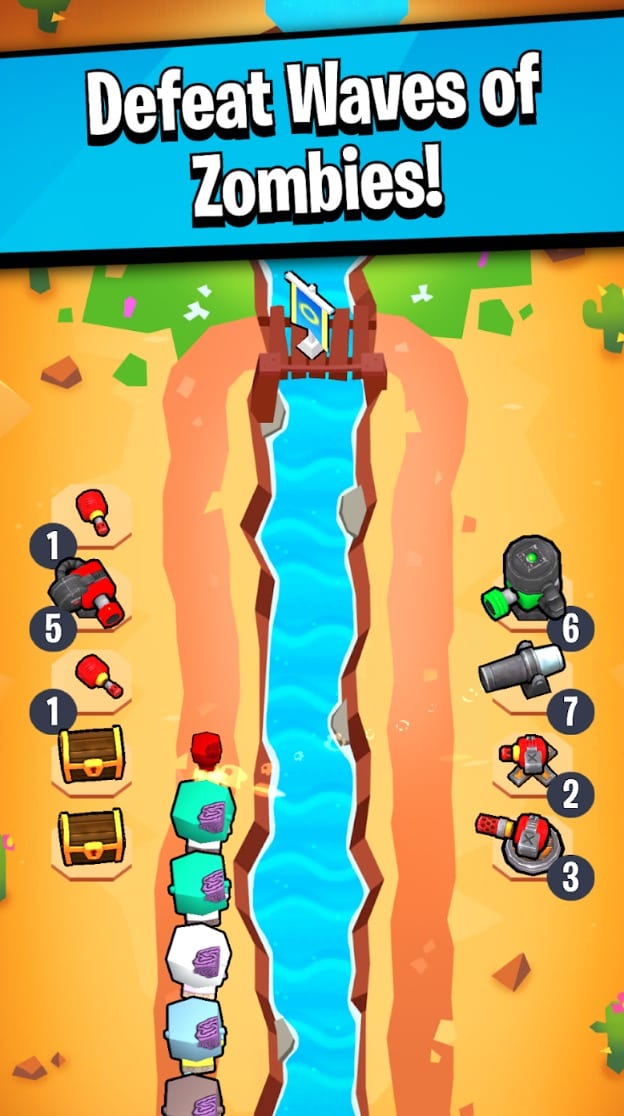 You will be attacked by waves of zombies so get ready for a dynamic battle. Unlock new locations and get ready to meet with strong bosses and powerful monsters. In this game, you will find more than 30 types of turrets, many different locations, and useful boosts.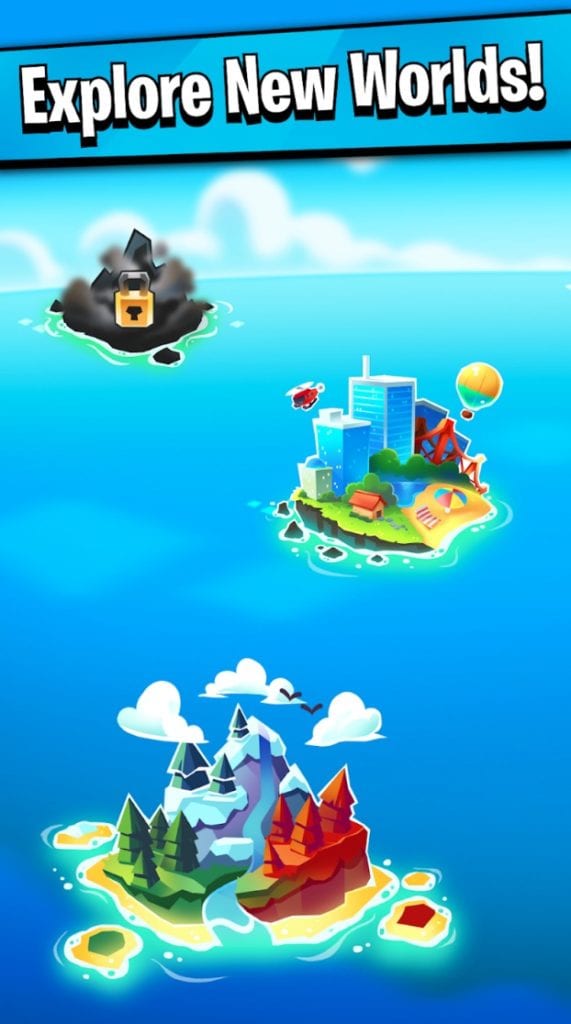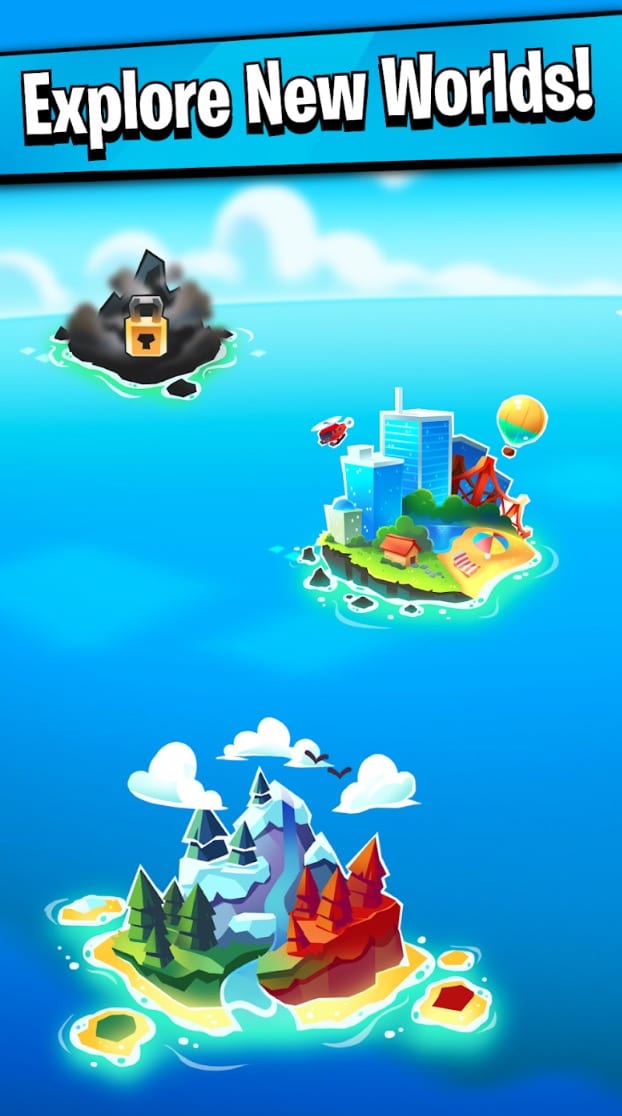 It's necessary to arrange the turrets, improve them by merging with each other and getting new models, as well as ensure that everything is ready for an increase in the number of enemies in the units.
The project is ideal for all who don't like when a fascinating process quickly ends.
Zombie Defense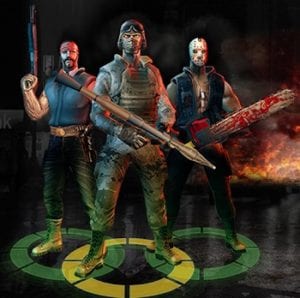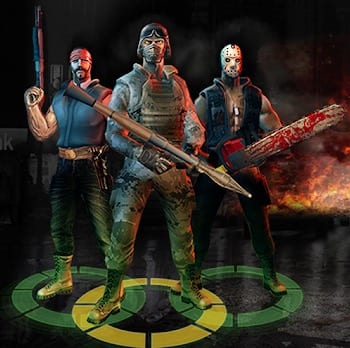 And once again, mad scientists allowed a zombie apocalypse, during which about a tenth of all those who died for the whole existence of mankind decided to come to the light. Can you imagine how many cartridges you need to kill them all?
This game perfectly combines all the best that could be taken from the RTS and TD. Working together with your squad on the streets of the cities – exterminate the zombies in all available and possible ways, because there is no one else to hope for. You have become the last hero who is able to gather and coordinate people for competent and precise control.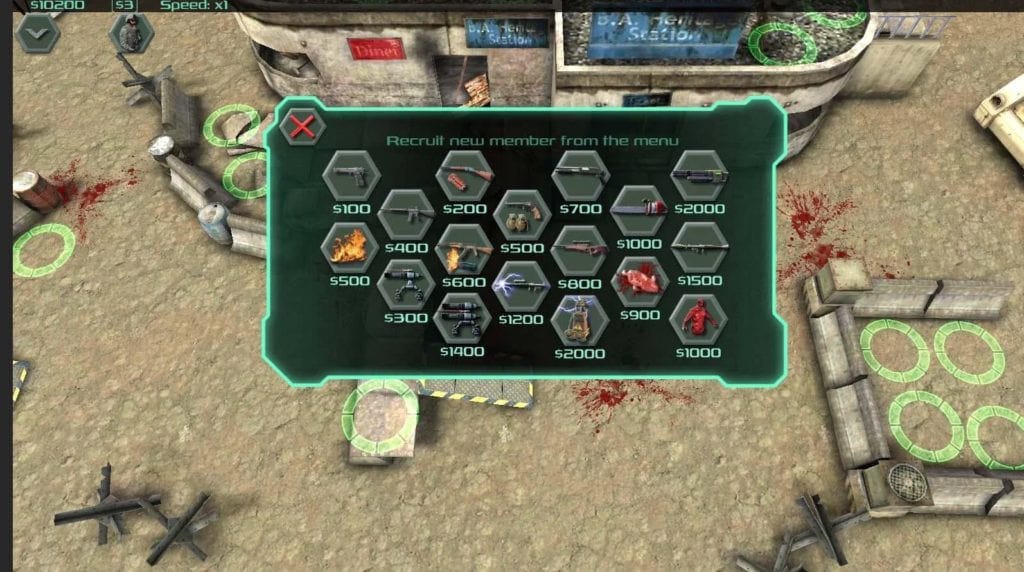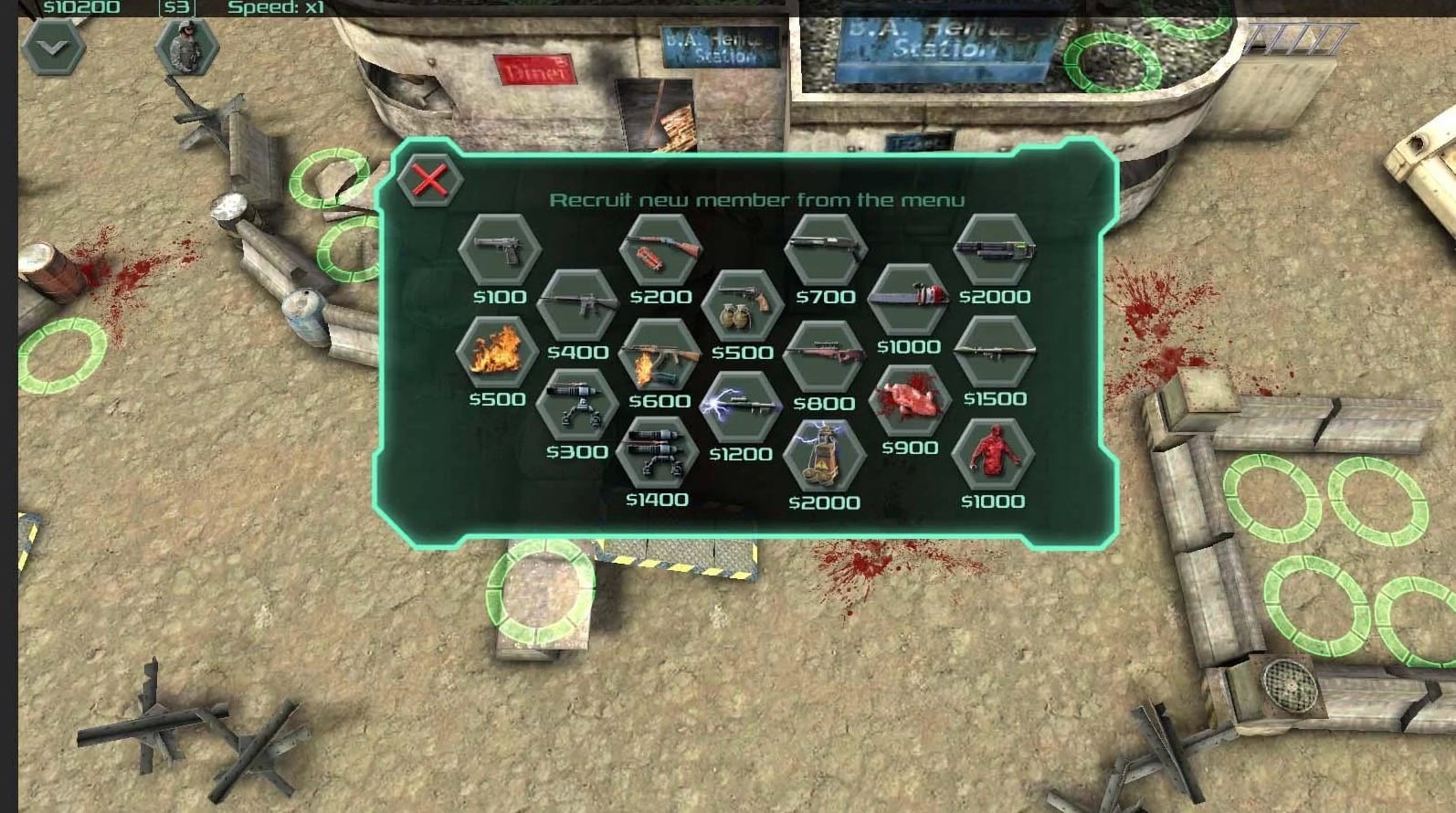 Complete the game in one breath, or immerse yourself in this world and experience all the subtleties of the game. In the game Zombie Defense, there are 46 companies, several difficulty modes from normal to nightmarish.
All companies are interesting and exciting. At your disposal, there will be 22 types of recruits for every taste and situation, more than 100 permanent improvements in weapons, skills, technologies, etc.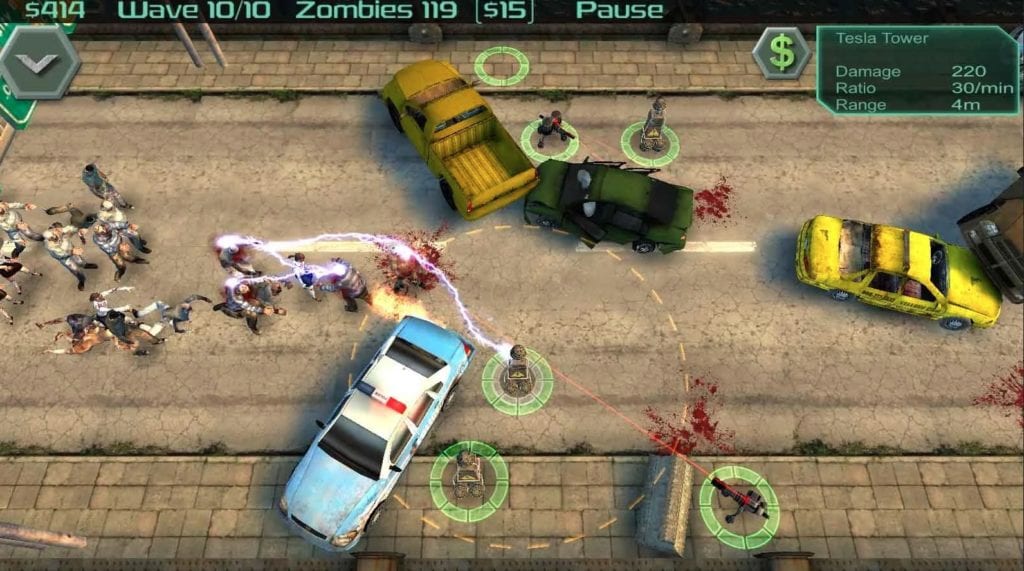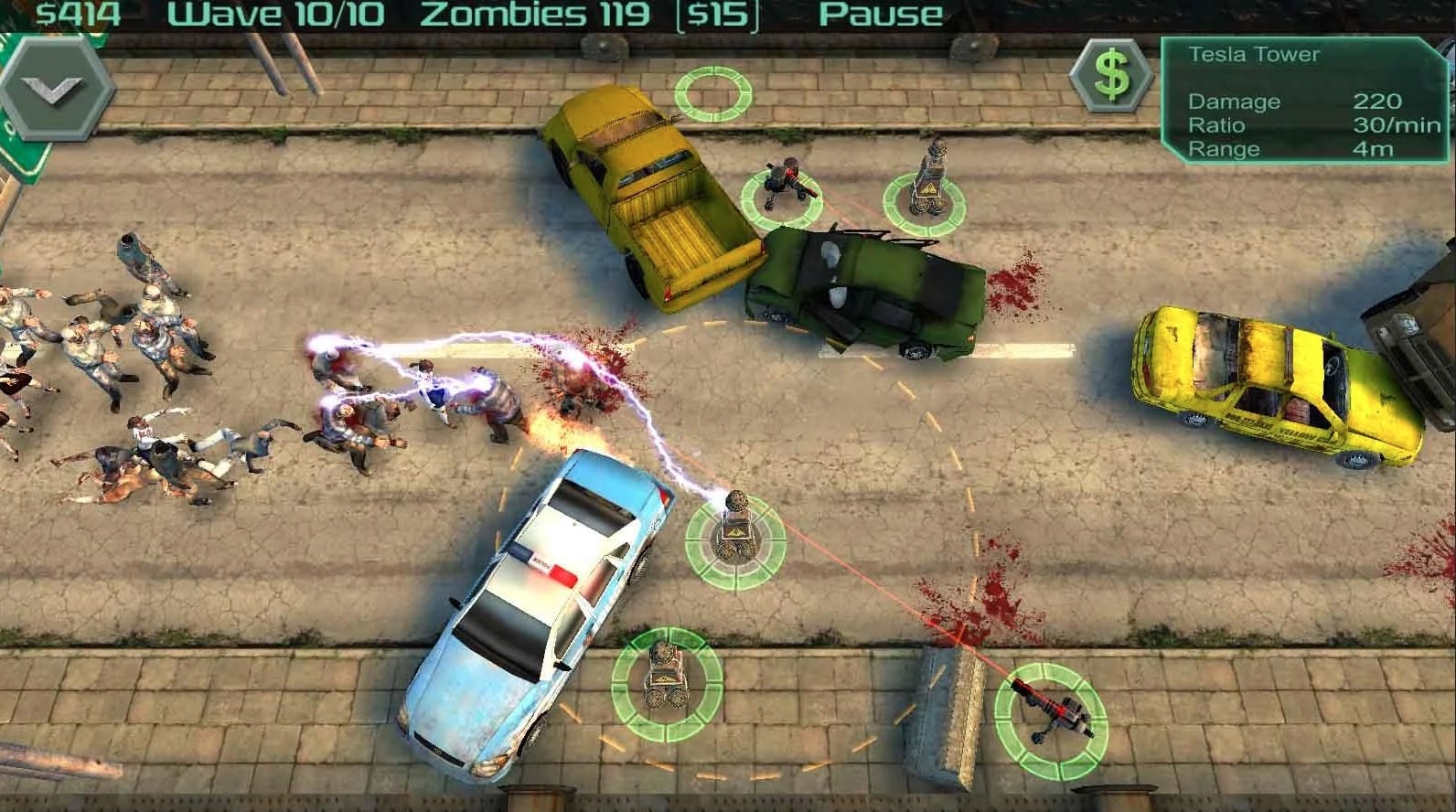 Competently place hired recruits on the map, improve their position and equipment for a successful battle with the influx of zombies. Throw grenades in zombies and shoot from all sorts of weapons and installations such as a laser tower. And the most pleasant thing for fans of this genre is a survival mode in which crowds of monsters will be endless and it depends only on you how long you can last.
Dead Island: Survivors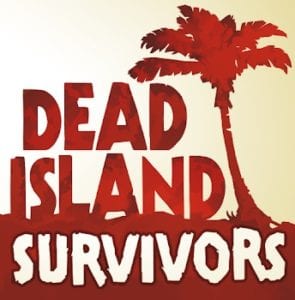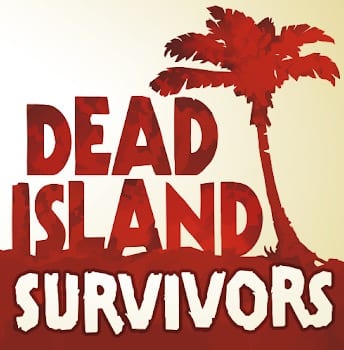 Dead Island: Survivors is made in the increasingly popular genre of Tower Defense. The goal of the player is to protect the island from the invasion of hordes of zombies.
For this, you need to use a variety of traps, as well as send armies of survivors to battle with huge hammers. Can you stand against the onslaught of whole armies of zombies in a post-apocalyptic world? Check it out now!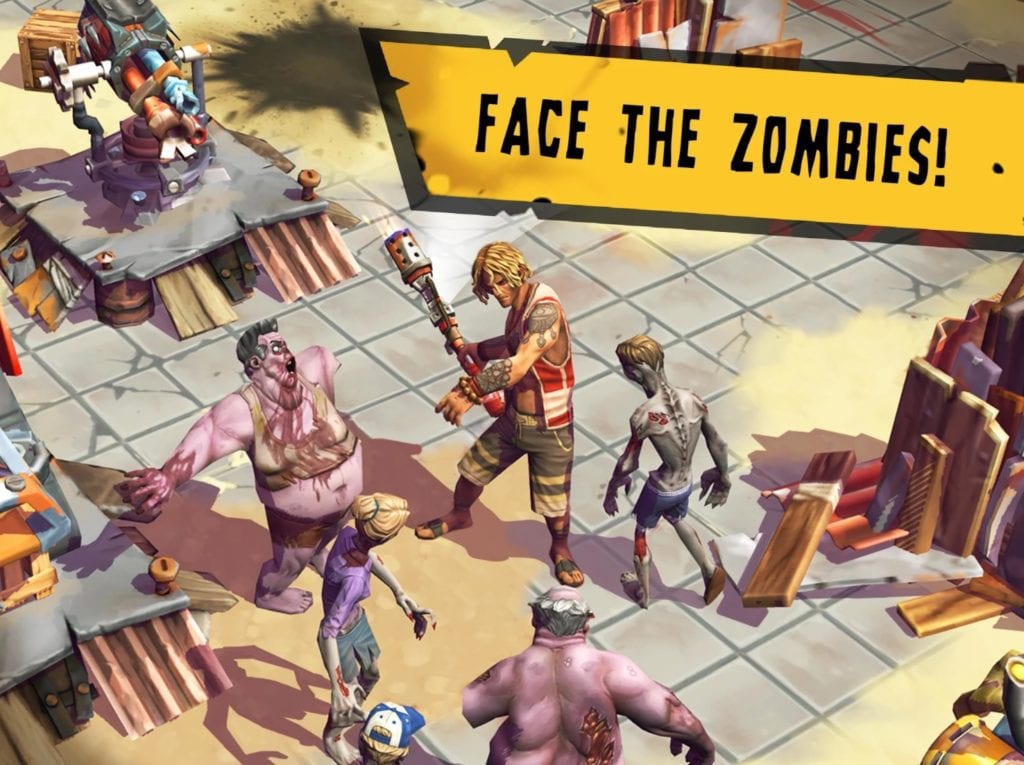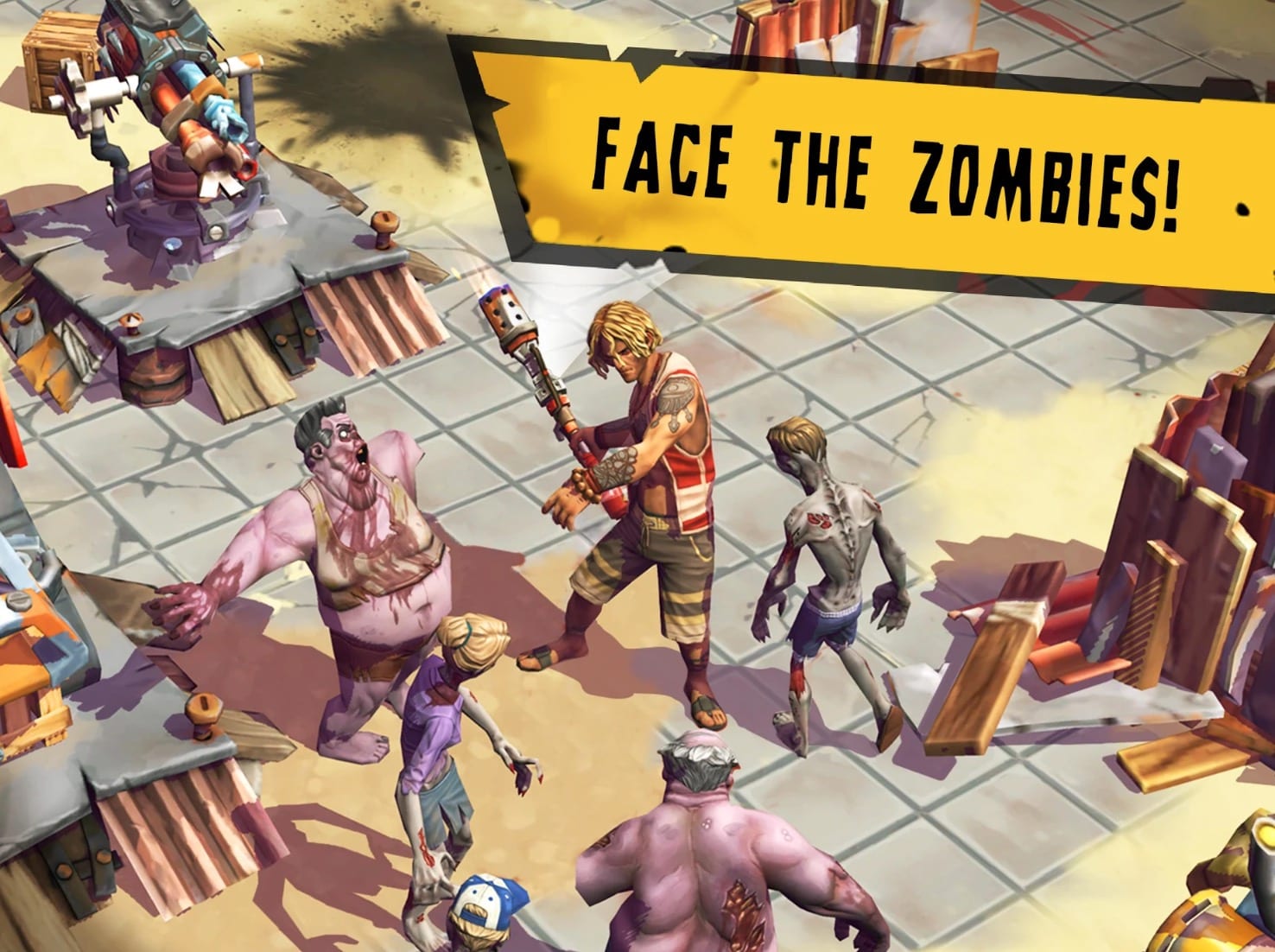 In the game, you can create a variety of weapons, produce traps, and build barriers to prevent half-dead bodies from passing to the island.
Also, you have the opportunity to build and equip your own base. You can fill it with a variety of traps: from a hidden bear trap to an anti-personnel mine. It's also worth remembering that there are other survivors besides you. Make an alliance with them. Unite in order to increase your combat and defense power.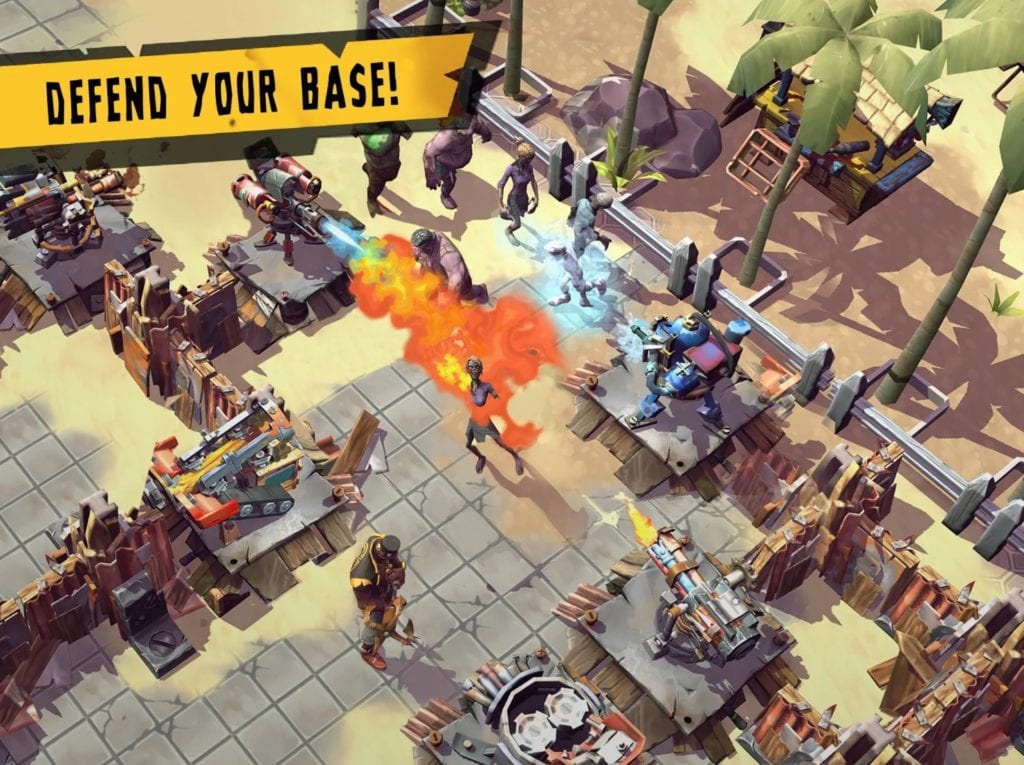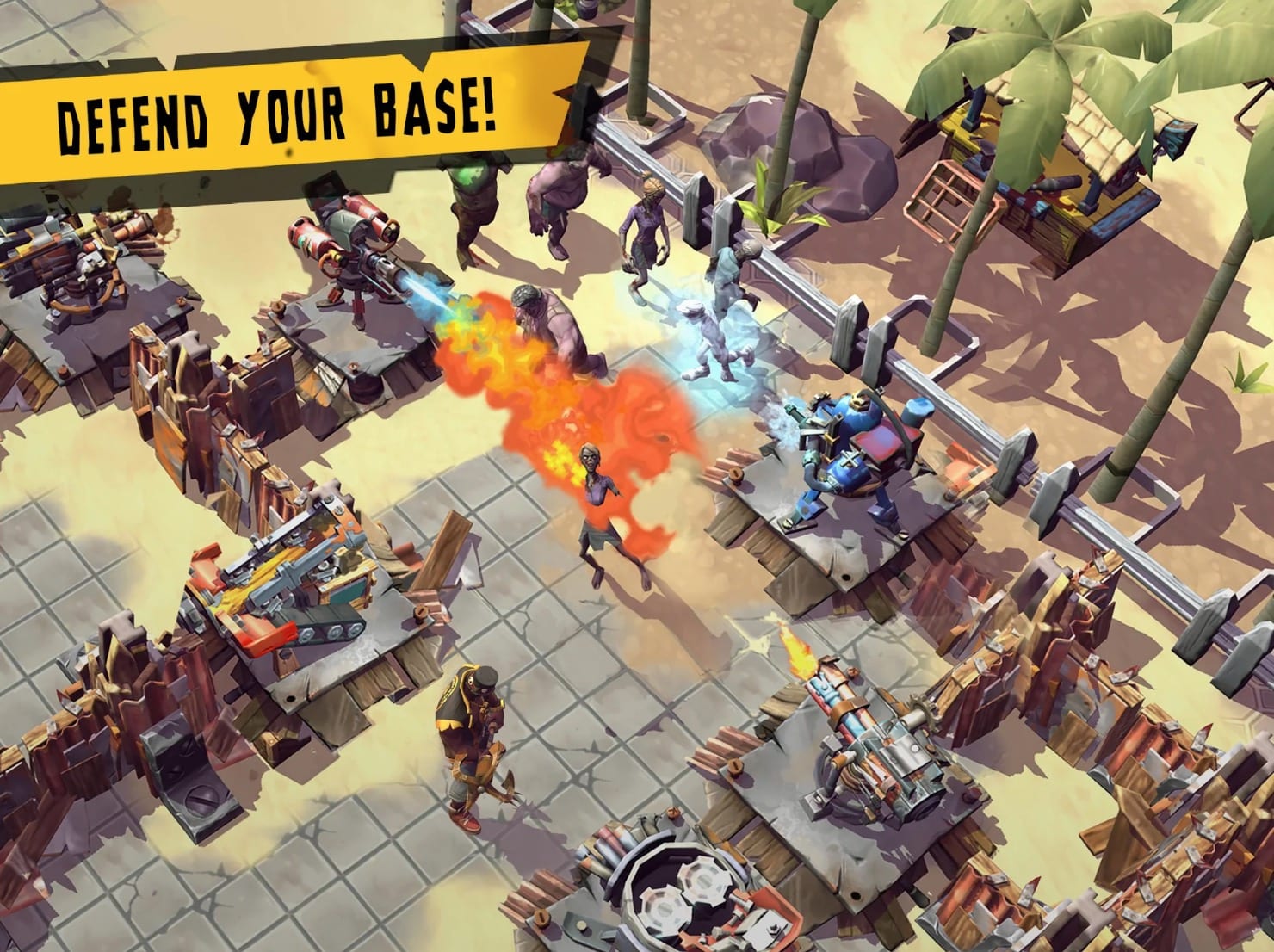 During the game, you have to explore the island. During the discovery, you can stumble upon a variety of infected areas that you will need to free. This game is ideal for owners of low-power devices. Optimization here is on the high level.
Samurai vs Zombies: Defense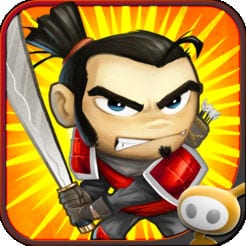 This is an unusual project in the tower defense genre. Its unusualness lies in the fact that here you have a character who needs to be controlled. Your main task is to protect your base, which will be different, depending on the side for which you play.
The game is divided into different levels. At the same time, there are 2 storylines. One line tells the story of how samurai protect the village from zombies. In the second storyline, you will have to play for zombies, and capture the village.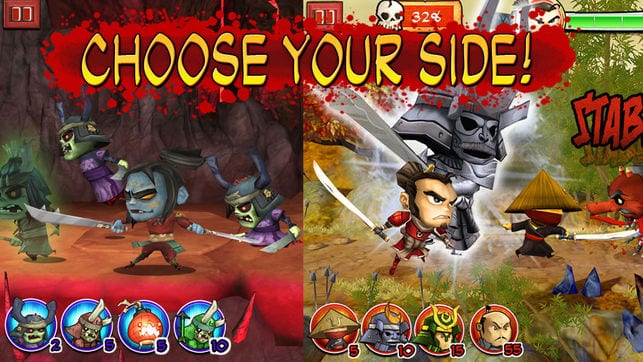 Each level is divided into a number of waves. In each wave, there will be several opponents with whom you need to fight. You will play for a hero who has high damage, high speed and a lot of health. For each murder of opponents, you will receive more and more money that is needed to buy allies.
After the match, you will receive a different type of currency. It's required in order to improve the character and allies. It's the only way you can defeat the hordes of zombies, or samurai.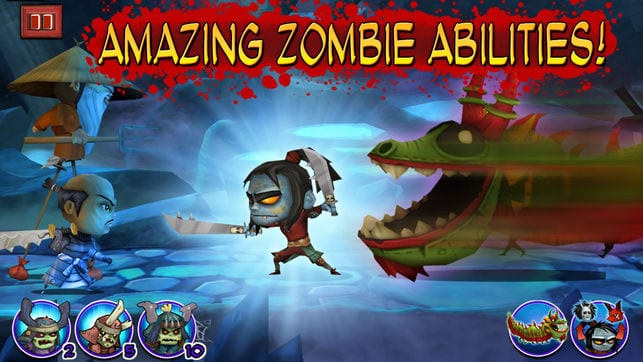 Honestly, the gameplay for zombies and samurai is no different. All aspects of the gameplay are the same, and the army is very similar to the enemy.
However, those who installed Samurai vs Zombies Defense mark the quality of the gameplay and graphics, as well as a decent level of complexity, even for sophisticated players. A variety of military units and the character improving complement the advantages of the game, so try yourself in the original atmosphere of the Japanese flavor.
DEAD 2048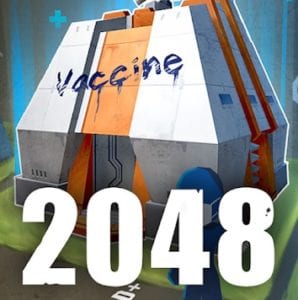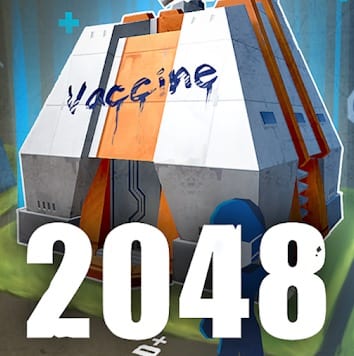 The player participates in a great war in which monsters and other creatures will converge in opposition to world domination. Protect the tower from constant attacks and try to survive. Try to occupy an important place.
The whole world became captured by terribly dangerous walking dead. Zombies now roam everywhere and make regular attempts to capture people and their brains. You will have to save your people from these monsters with the help of towers and the army. The game will be full of mysteries and fun.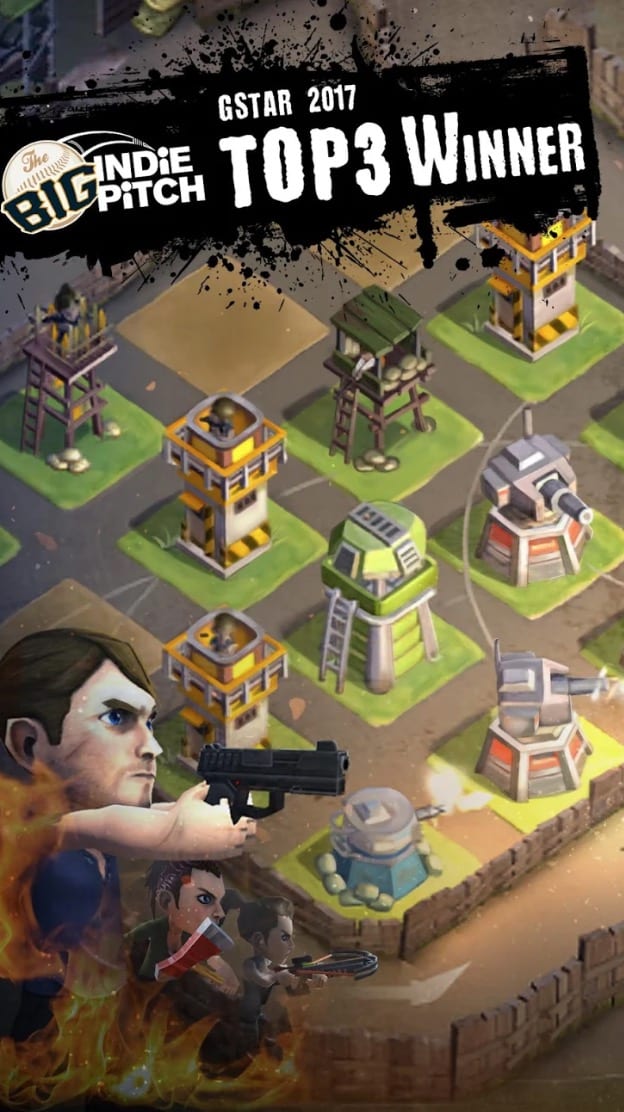 Build towers that will protect your fortress and engage in the gradual creation of a laboratory of biological research. It will help organize protection for the world. The main task is to survive!
Move towers, upgrade and merge two into one. Then you can achieve increased efficiency from their powerful strength. It's important to choose only those towers that have the same number. The more towers that are within your kingdom, the more enemies they will be able to destroy.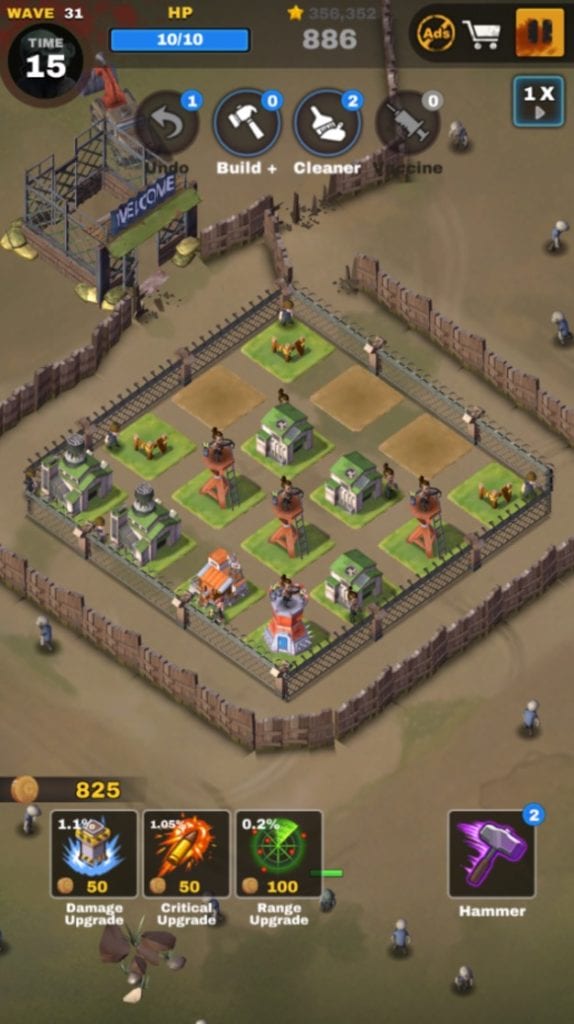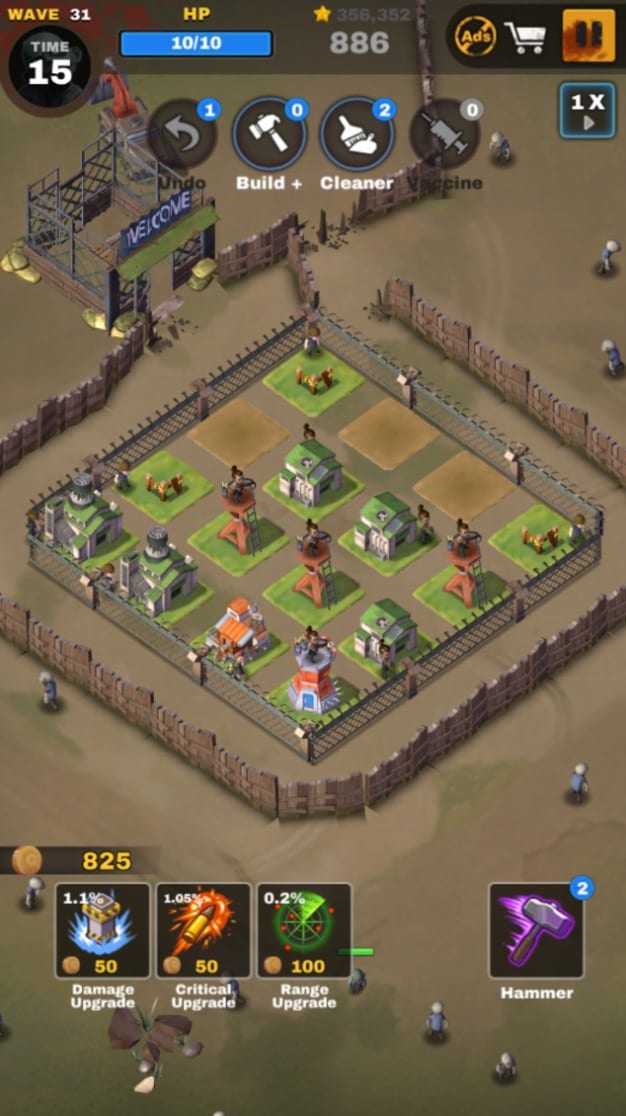 These items should be used with great intelligence. They help in solving a variety of tasks. Use them and be able to forget forever about the raids of monsters. The game is ideal for all fans tower defense games, and especially fans of the destruction of zombies. Reach the final stage.
A player who decides to download DEAD 2048 will be able to put more than twenty different types of buildings that are both resource-intensive and defensive in nature. More than 15 different types of towers with guns, flamethrowers and many other types of weapons. Zombies, animals, and mutants will try to break your resistance.
Army vs Zombies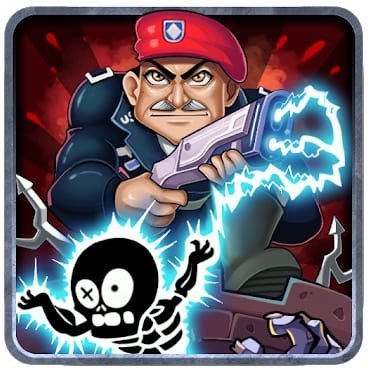 All the players are sent to a wonderful future. So it turns out that in 2100, zombies are attacking us and taking over the whole world. They occupy most of the big cities in one year, and the ordinary military cannot destroy them.
By 2102, people are dying and you need to do just one thing to get a victory. The player will have to take control of an incredibly strong army. Join the confrontation, build serious troops, choose for yourself the best soldiers and arrange battles against dangerous zombies. Over time, you can increase the power of the army, as well as prove to everyone that you are capable of more.
The game itself combines several unique elements. Here we will have to not only manage and develop the army but also build something new.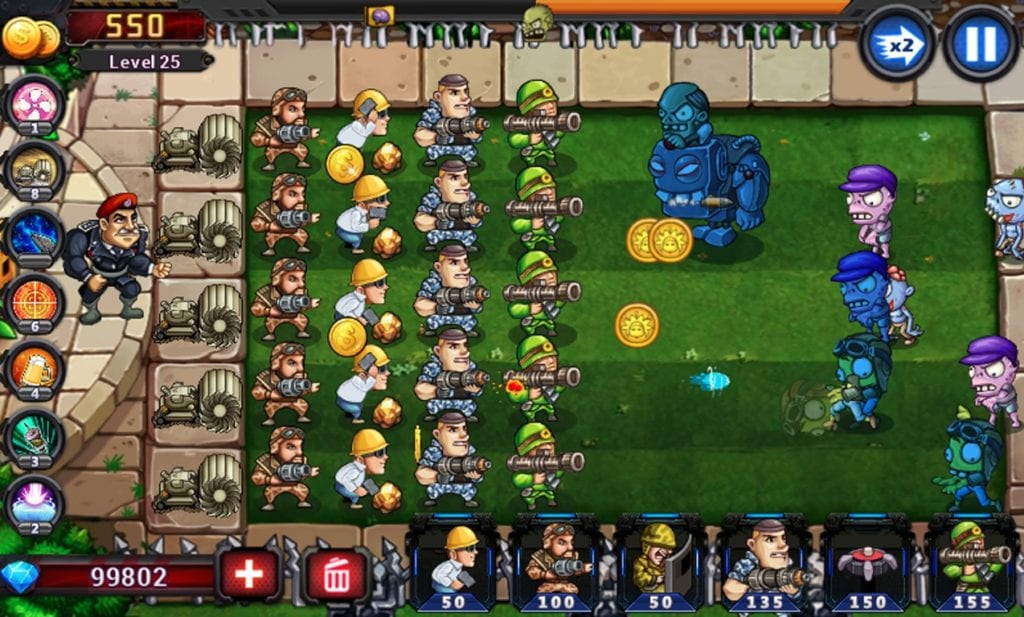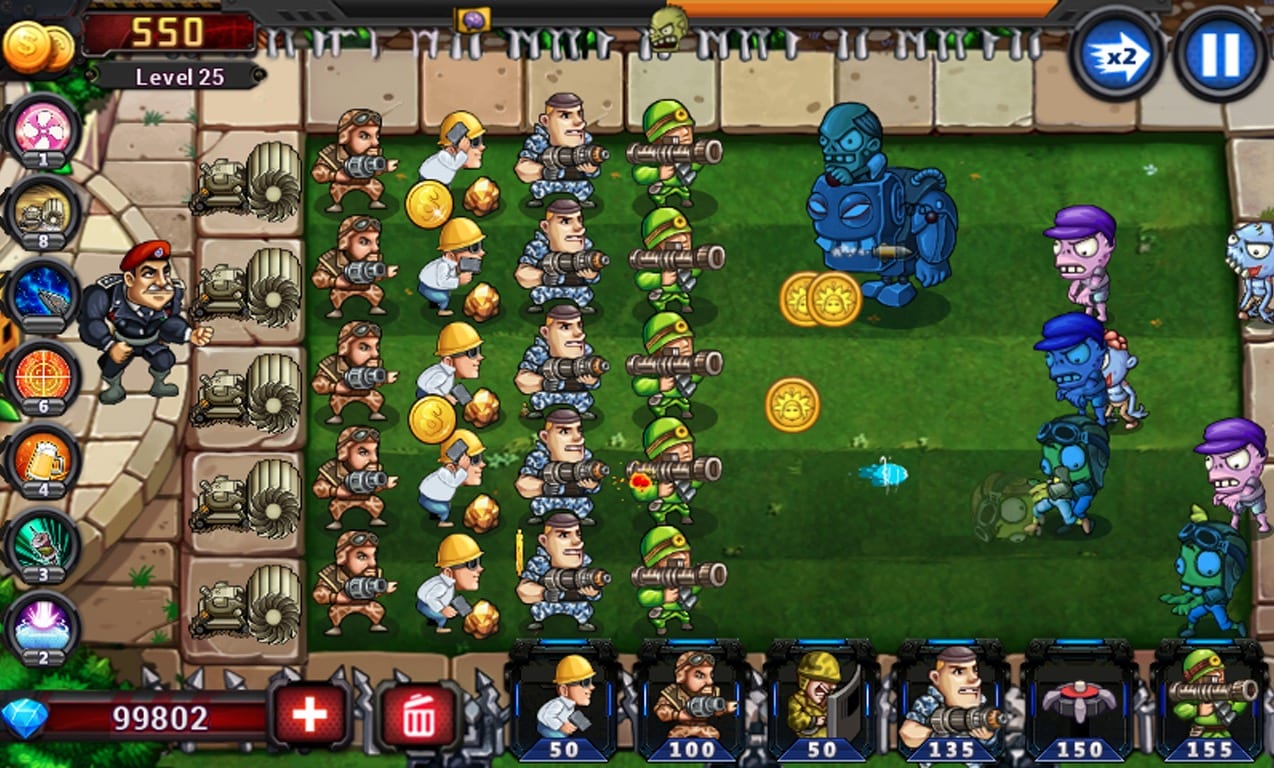 The gameplay combines both defense and attack. Pass interesting tasks, destroy zombies, seize territory and much more. The game has a large number of exciting modes.
It will be possible to become the best and be in the first places of the rating. Will you achieve such serious results? The graphics in the game are top notch, the effects are also very good. In general, we advise you to try everything yourself, but for this, you need to download Army vs Zombies on Android.
Last Shelter: Survival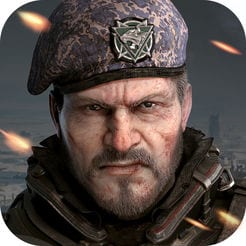 Humanity is doomed to ruin. Large cities were exposed to a special virus that turns living people into brainless zombies. You have to take command of the last stronghold of civilization, fighting off the endless waves of the walking dead.
If you are ready to try on the role of commander and are sure that you will be able to save the remnants of humanity from inevitable death, hurry to download the Last Shelter: Survival.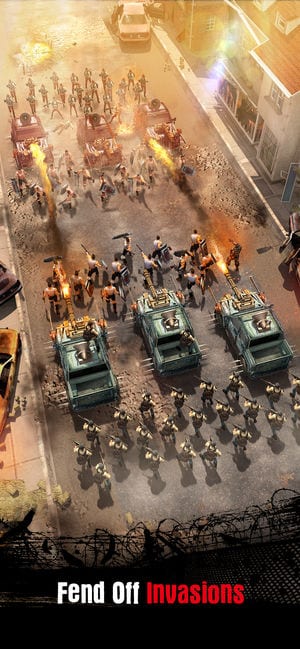 In your hands, there will be an advanced town-planning simulator, where in order to survive, you will need to build menacing fortifications, do housework and repair long-broken machinery. Collect deadly trucks that can give you a chance to clear the path littered with the bodies of the once sensible inhabitants of the planet.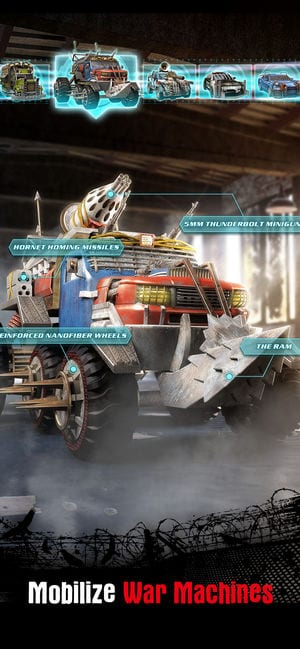 Asylum requires a lot of resources. Look for their location, develop agriculture and raise livestock. The game focuses on the online component, so with a clear shortage of food or military power, unite with other players for maximum benefit. Being ready to see the decline of the human nation, we recommend downloading Last Shelter: Survival game.
Fortress TD Era Monsters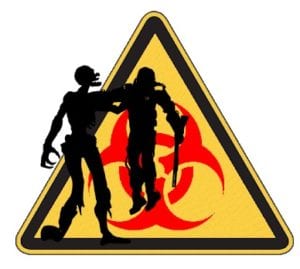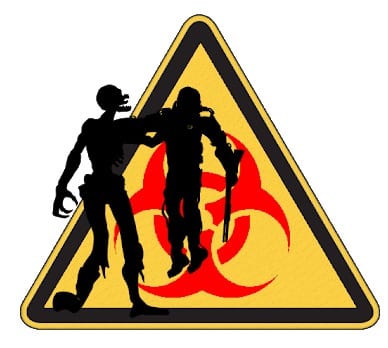 Fortress TD Era Monsters – an unusual strategy in which you will be on the side of evil forces, while becoming the head of the army of mutants, defeat humanity. In this game, the user simply doesn't have time for boredom!
It will be possible to travel back to the world that has survived the apocalypse. Ruin and chaos reign there. Monsters after a long time after the catastrophe began to evolve, and from now, you will be at the head of the army of mutants. So consider several options for defeating people.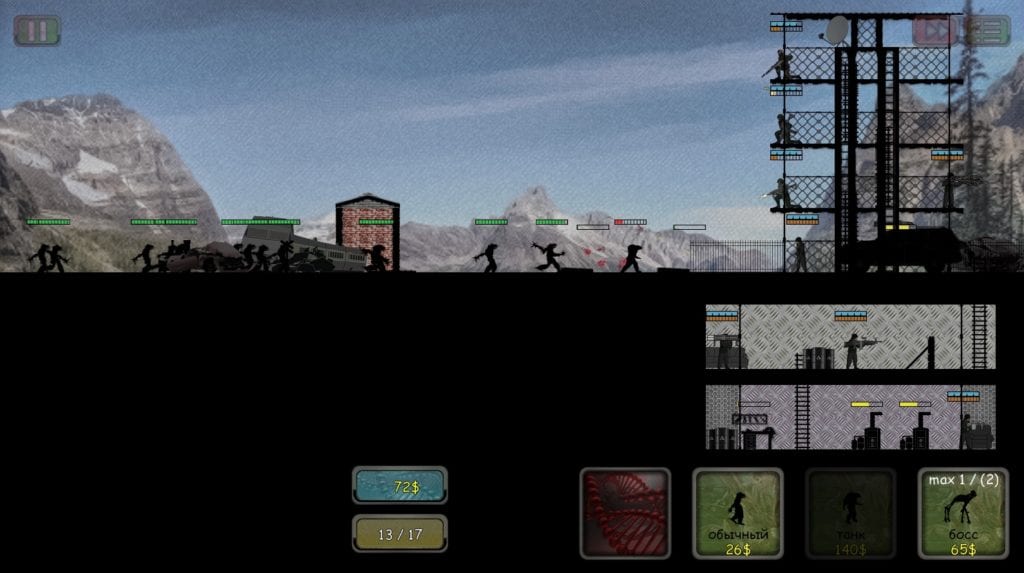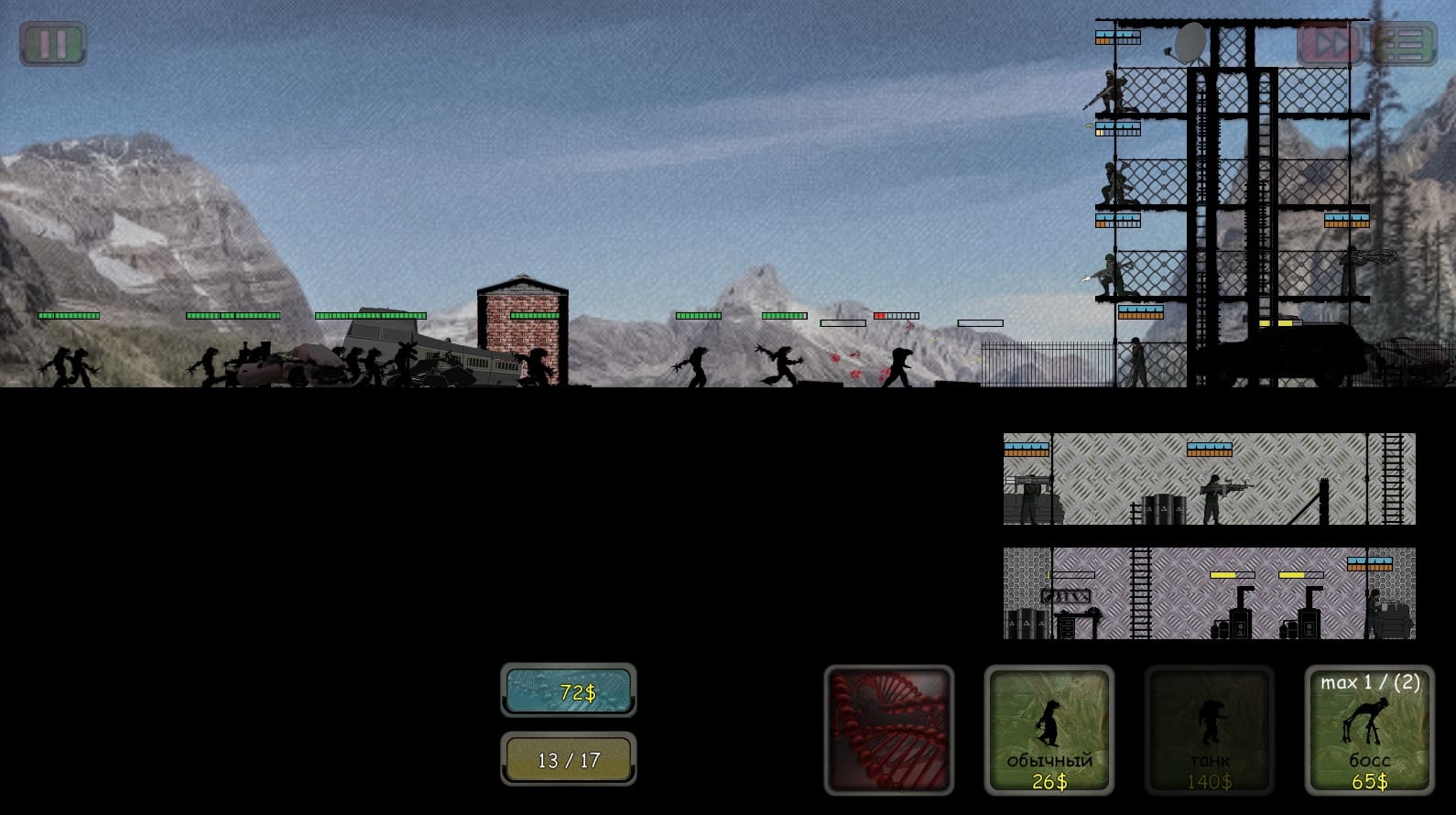 A new era has come, where the mutants are at the head, so take new territories and megacities. Eventually, you will become the ruler of the whole world. Use the best weapons, and even upgrade the characters along the way.
The unique survival gameFortress TD Era Monsters has many fans, as the original gameplay can leave few people indifferent.
Zombie Hunter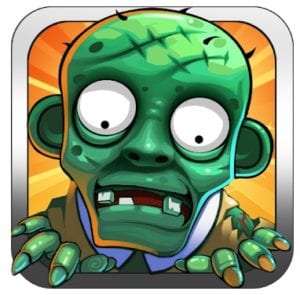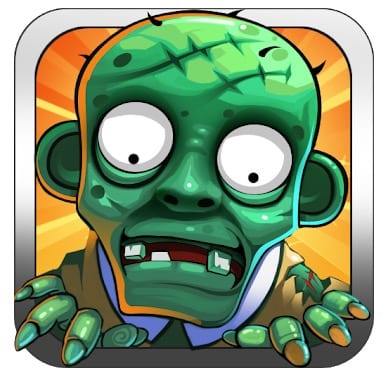 Zombie Hunter – the most interesting tower defense game with elements of a strategy.
According to the plot of the game, a group of scientists randomly called for the main zombie, who began to spread a terrible virus. Because of this, many people turned into brainless and terrible zombies. You as a survivor need to resist the influx of zombies and give the last battle to the main zombie.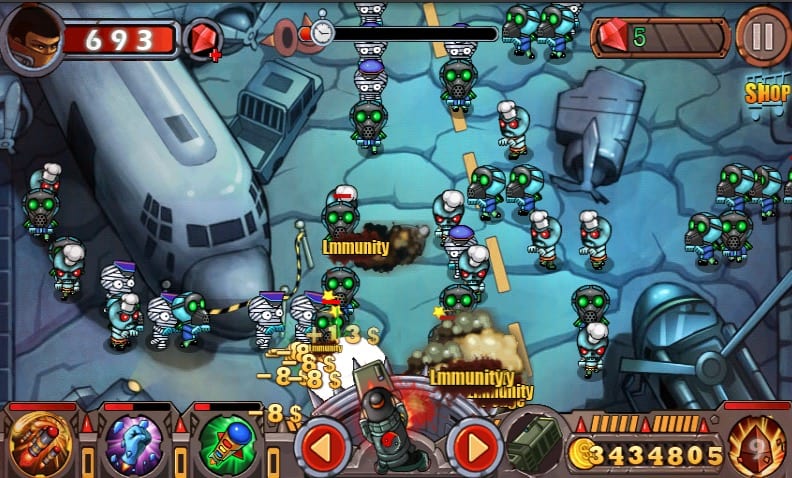 The game features many levels and items that will allow enjoying the exciting gameplay. With the help of a huge selection of weapons and additional abilities, you need to clean and fend off large groups of zombies. Pass the levels, improve your skills and abilities to effectively confront all types of zombies.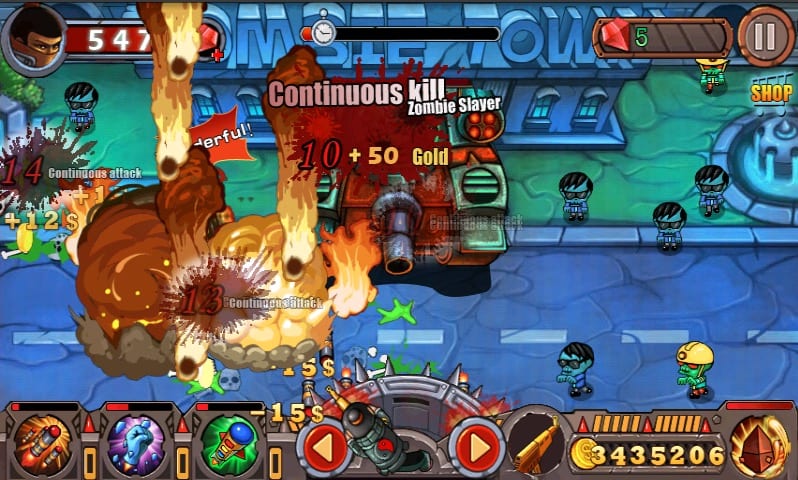 The game has a very convenient and simple control, which makes it possible even for new users to quickly master everything they need to effectively confront zombies. As you go through the locations, the level of difficulty will gradually increase.
The authors realized this by adding new types of zombies with unique capabilities on the next levels. Killing them for the first time is quite difficult, but with the necessary weapons, you can quickly destroy them.
If you are a fan of interesting action games for mobile devices, then you should definitely download Zombie Hunter on Android.