Do you want to kill both time and boredom with only one shot? If you do, let us introduce a great way how to entertain yourself.
Rhythm games are the games we are going to talk about right now. You will find this post priceless, much less if you haven't heard about this category of games.
Though these games have their own peculiarities, they still have one thing in common, which will be your main task. Well, in all cases you will need to hit notes appeared on an atmospheric background. Notes, in their turn, will be synchronized with high-quality music played. That sounds awesome. But if you try it, you will be even more full of admiration for such a game.
It remains just to choose a game from our post, install it from the App Store or Google Play, and enjoy the world of music and graphics.
1. Lanota – Dynamic & Challenging Music Game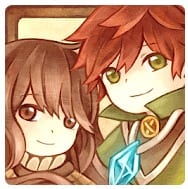 The first game on our list has numerous awards and achievements. There is no doubt, because of its features, it must be praised.
First of all, all the levels of Lanota will be united by a wonderful magic story. You will surely plunge into the plot represented as the cute illustrated book. Collect souvenirs, by completing levels, and unveil all the mysteries together with the friendly characters.
As for the levels themselves, they will be based on dozens of unique melodies available for you. By the way, they will be suitable for players of all skills – from beginners to professionals. One more thing that you will definitely like is the amazing graphics. It will make the gaming process even more exciting.
Despite the thematic design, allowing you to feel the whole atmosphere of the story, the whole interface will be so convenient-to-use. The reason for it is that every little detail is well-thought.
Moreover, the game supports the Achievement system and Leaderboard. Undeniably, it is an excellent way to keep the players motivated. Furthermore, it will be a great tool to complete with friends and other users from all over the world.
As for the other features, the game can be used on several devices at once. Also, you will be able to share your results via social media.
This free version is considered to be trial. The developers offer in-app purchases that will open access to more features.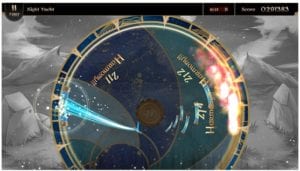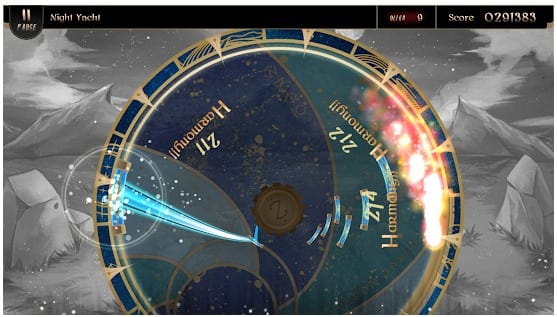 2. Protocol:hyperspace Diver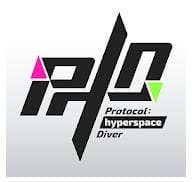 Protocol is a totally different game. At the same time, it also has so many admirers worldwide.
In this case, you will have a great collection of tracks at your fingertips. They will be of various genres sung by famous and not so famous artists. Anyway, each of the songs is a real masterpiece. That's why everyone will surely find something to his or her taste.
After choosing a melody, you will have an opportunity to try yourself in a 3D space, hitting the notes of a melody played.
What makes the game more outstanding is a futuristic design. It will influence your perception of the space in the game.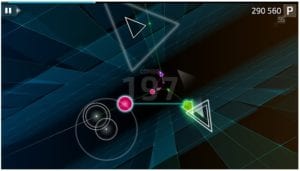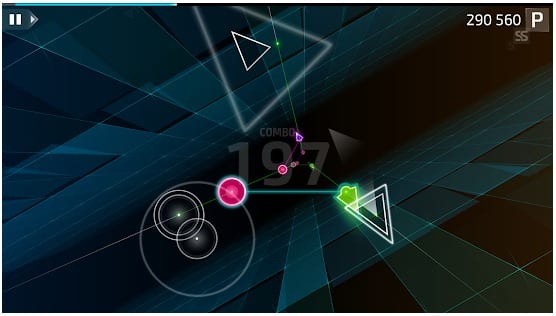 3. Arcaea – New Dimension Rhythm Game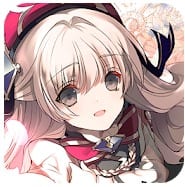 The next game that must be included in our top is called Arcaea. By the way, if you are an anime-lover, it will be the best choice for you.
Music is an integral part of any rhythm game. So let's start with the tracks available. So in this case, the choice will be great, because you will have access to dozens of melodies. There will be more than 90 of them sung by over 50 artists. Moreover, even more tracks can be unlocked as well as purchased.
As for the gaming process, all the levels will be grouped into a unique story. And it will be two girls who will help you to appear in a broken world.
Now let's review the levels. Each song has three levels of difficulty, which is so important. So users of all levels can try themselves in all tracks. Moreover, various levels will be a great opportunity to improve your skills.
Finally, the game will allow you to compete with your friends. In addition, the scoreboard is one more advantage to benefit from.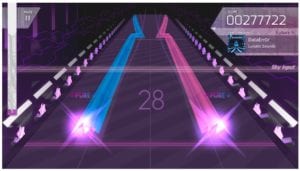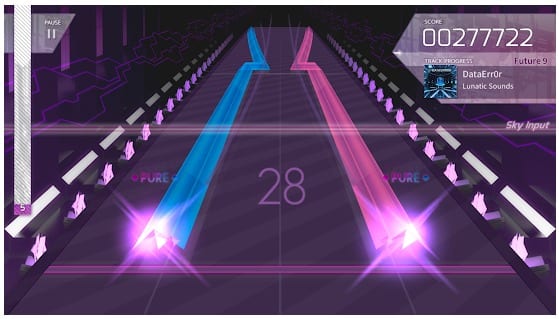 4. Beatstar – Touch Your Music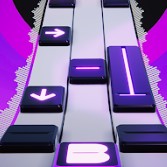 Do you like cutting-edge things? If you do, here is one more rhythm game with a modern design. Its name is Beatstar.
With this game, you will have a chance to check how good you are. To do this, the game suggests songs of various genres: Trap, Electro House, Trance, and many others. For your convenience, you will always have access to a powerful filter capable of sorting the tracks.
One more great advantage regarding the music is that the song library is expanded frequently. Alternatively, every user can unlock new songs. That's why you will always have a level to work on.
Each song can be played in two levels of difficulty. Improve yourself to complete all the missions that require advanced skills.
In addition, the app is based on your musical tastes. You must select your favorite music genre, birth year, and gender. Then the app will immediately suggest songs to practice. After that, you can choose songs and collect points. Plus, it has a user-friendly three-finger touch mechanic with an enjoyable vibration.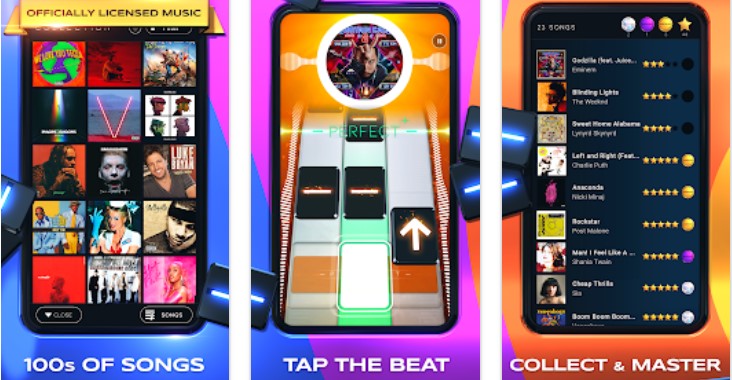 If you plan to educate your ear to music, here are the posts where you can find a lot of interesting stuff:
10 Best apps for drummers (Android & iOS);
8 Best apps for learning guitar (Android & iOS);
9 Best apps for amateur singers (Android & iOS).
5. Cytus II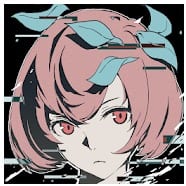 Still not satisfied? Well, here is one more rhythm game with a great number of levels is called Cytus II. What is more, it is designed in anime-style.
Before we start, it must be mentioned that only about 35 songs will be available for you. Though if you purchase a subscription, the library will include up to 100 tracks.
The game supports more than 300 different charts from easy to hard. That's why the game will be so suitable for users of all tastes and skills.
In addition, in this case, you will become one of the characters of an exciting story. We are sure that the plot will make you steeped into the gaming process.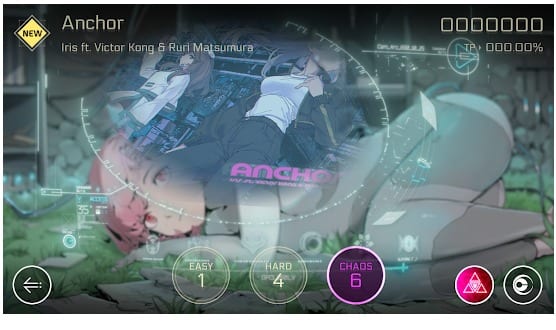 6. VOEZ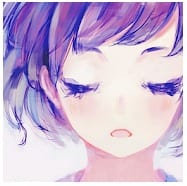 As for the alternative, we highly recommend you install one more rhythm game called VOEZ. The main similarity is that it will also be appropriate for those who are fond of anime.
Here your mission in the plot will be to help two girls to give birth to their music band. Connecting the plot with the essence of the game seems quite logical. Together with the characters, you will have to cope with all the problems by completing missions.
The game's music library represents a great collection of tracks of various genres and artists. You will enjoy the suggested melodies for sure. Moreover, the developers update the library regularly.
In this case, you will be able to play in two modes – independently as well as with a creating game account. Being an official player will let you take part in real-time battles with users from all over the world.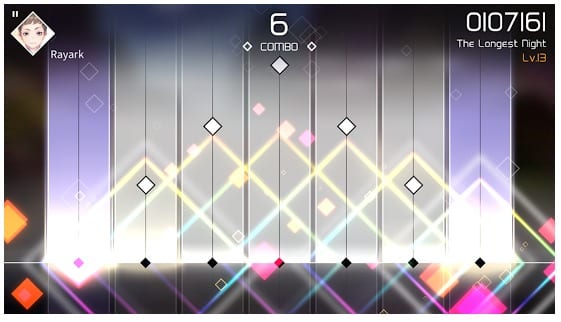 7. Beat Craft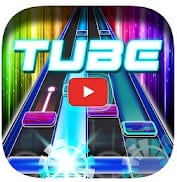 How cool it will be to play the rhythm games with your own tracks but not with suggested ones. Well, your dream came true. Install the Beat Craft app to make yourself sure about it.
Believe it or not, in this game, you will have a great opportunity to use videos from YouTube as soundtracks for levels. Apart from this, music from your phone library will also be suitable for this. Just upload this or that track to the game, and its intuitive system will turn it into notes to hit. So the game will literally let you feel the beats of your favorite music by your beloved singers. That sounds incredible, but that's the way it is.
Besides, the game has a Top-100 feature. Thus, you will be able to try yourself in levels with favorite tracks of other users.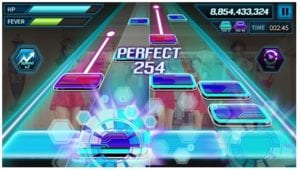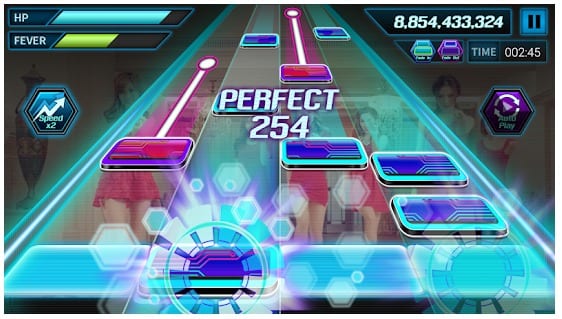 8. Hachi Hachi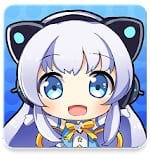 Are you full of the spirit of competition? If your answer is affirmative, here is the game you've been searching for.
Hachi Hachi will provide you with limitless access to battles. Your rivals will be the game's users from all over the world.
Well, the game supports three modes.
In "Casual Mode", you will need to choose a track to be played. By the way, you will have dozens of tracks of various genres at your fingertips. Then, your task will be to choose the level of difficulty. After that, the game system will find a rival who has chosen the same parameters as you. In a few seconds, the battle will begin.
If you want to play solo, just skip searching and play against yourself. The best rivals are we ourselves, aren't we?
The last mode is called "Arena Mode". In this case, you will have an opportunity to participate in tournaments held every week. Nevertheless, keep in mind that this can be done only after paying virtual cons (the game's currency). Like in the previous case, your rival will be a player from all over the world. The main difference is that the music and the difficulty level will be chosen by the game automatically.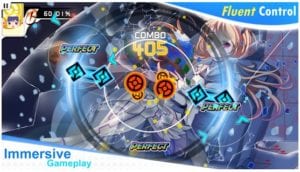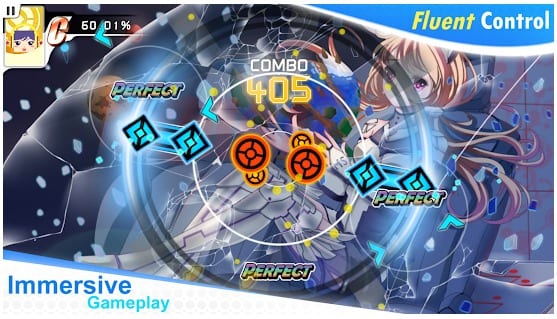 9. Dynamix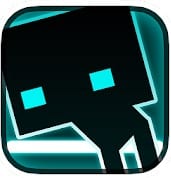 Dynamix is one more brilliant game that worth being installed. You can't imagine how crackerjack it is.
Well, the app will provide you with access to dozens of tracks of various genres (Trancecore, Chiptune, New Age and so on). By the way, you will be also surprised by the variety of composers suggested. The sound library is updated regularly. Also, some tracks can be unlocked as awards for your achievements.
Every user will be able to choose among 5 levels of difficulty. In case you stuck and can't complete the mission, the game's characters will allow you to pass this difficulty. But to do that, you should collect the characters in advance.
Did you gain dramatic success? Share the result with your friends via Facebook and Twitter.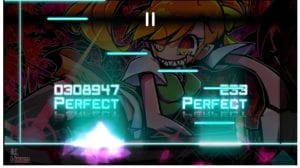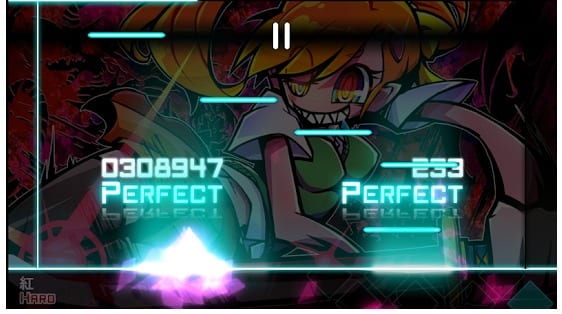 10. TunesHolic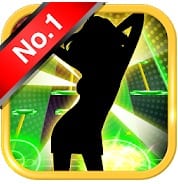 Are you searching for a game capable of creating levels with your own music? If you are, TunesHolic will fully meet your requirements.
First of all, 12 characters are waiting for you. They are ready to accompany on a great journey. The thing that will make the gaming process more marvelous is the graphics. Just feel the rich, cinematic visual experience.
As for the music, you got it right. In this case, you will be able to upload your own tracks and feel the notes with your fingers. That is really priceless.
You'll hardly even find a rhythm game with more options. This one includes 6 kinds of line mode, 4 difficulty levels, 10 steps of speed, and so on.
Customize the mission as you wish and be on the ball.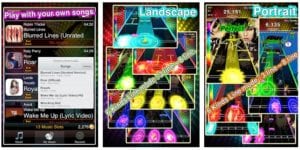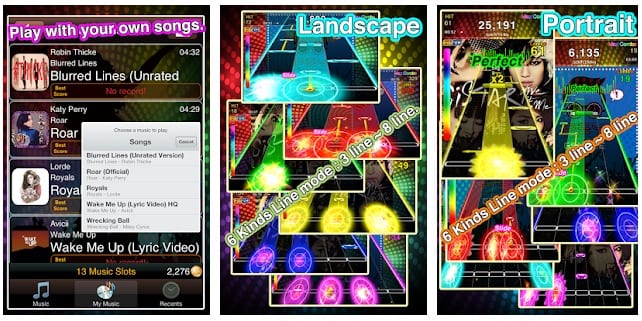 11. MELOBEAT – Awesome Piano & MP3 Rhythm Game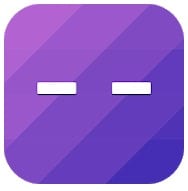 How do you feel about the game that contains the features of both piano and rhythm game? If you find it attractive, install the MELOBEAT at once!
Let's start with the rhythm game mode as you are interested in it the most. Like in the previous games, you will be able to use your one music as a track for the levels. Hit the notes of your favorite songs and succeed!
As for the piano game mode, you will be able to choose any track from ones suggested by the app. The library includes songs of various genres, from good old ones to the latest hits. Moreover, new tracks are constantly uploaded.
To make the level fit you best, you will be able to choose the track speed and the level of difficulty. That's what makes the game more unique.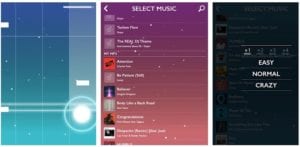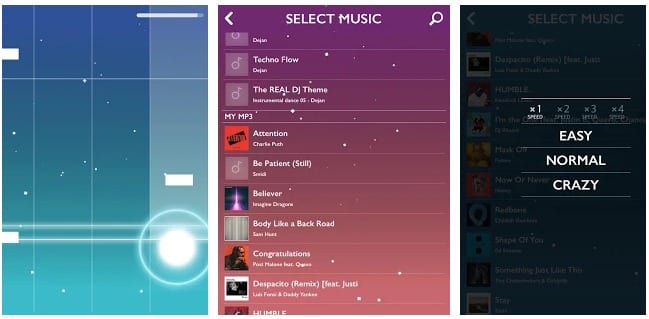 12. OverRapid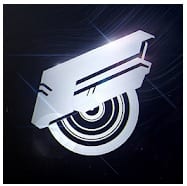 OverRapid is the game with a friendly UI and digital design. Sounds fantastic? Then it's high time to install it. We suppose that you will enjoy every second of the gaming process.
The game is admired by millions of users for its various options. To be more precise, you will be able to choose the number of lanes, speed, difficulty level, etc. What is more, the game offers three modes (Random, Mirror, and Hard).
When it comes to talking about tracks, we can say that the concept is quite unusual here. You will need to complete levels gradually to unlock new songs. At the same time, this feature motivates a lot.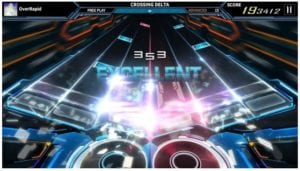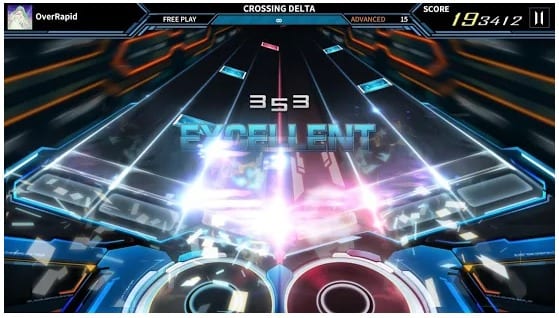 13. Beat Tiles: Rhythmatic Tap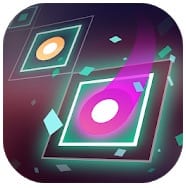 The last rhythm game on our list is also considered to be not so typical. Let's find out why.
In Beat Tiles, the notes will be represented as tiles. Your task is to tap on a screen when the ball reaches these shapes. What is more, you should move your fingers in a particular direction to make the rhythm fit the sound.
Step by step, the difficulty will increase. But at the same time, you will become better at gaming process too. So achieve records and share your results via social media. Also, we do hope that you will greatly succeed and become one of the best players in the world and appear on the ranking list.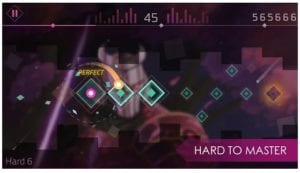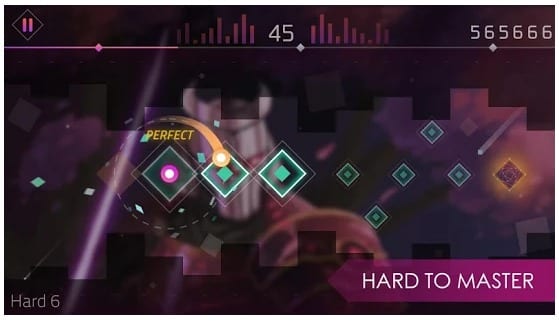 You may also like: 11 Best strategy board game apps 2020