Navigator is a multifunctional voice navigation tool for drivers of different types of vehicles to build thousands of routes in any country.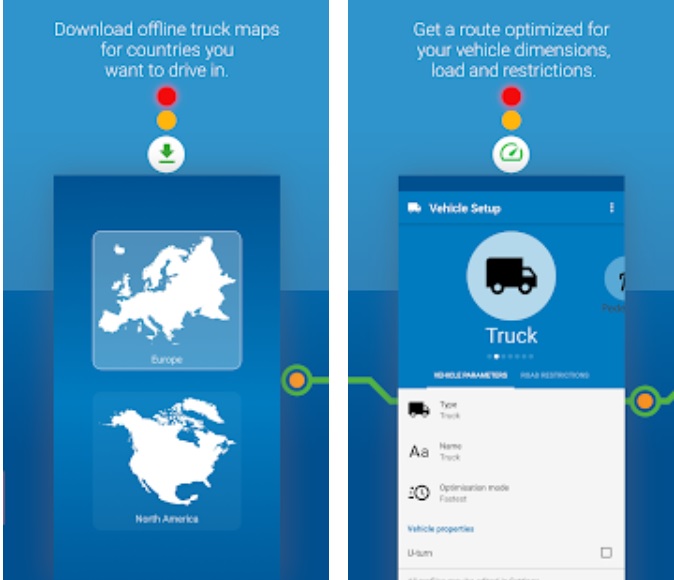 When you launch the app, you will be offered more than 20 languages to choose from – this is a wide choice.

To begin with, the app is extremely valuable and convenient for trucks. By using this you can easily monitor the maps with logistics information about road restrictions for large vehicles.
You are suggested to download maps of any continent, for example Europe, Asia or Africa. By clicking on a particular continent you can check the list of countries included in this category. Then it's necessary to make a purchase and then upload the map.
Secondly, one of the best options is to fill in the information about the dimensions of your truck so that the app can search for the appropriate roads for you.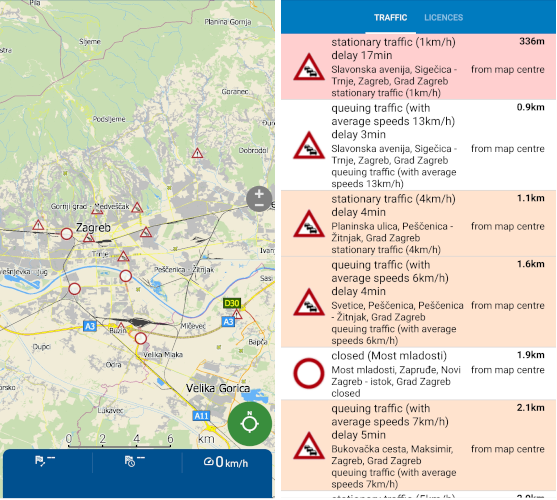 Navigator TRUCK PRO also uses online traffic information from Live HD Traffic feature (included in the Navigator PRO subscription or available as in-app purchase in Navigator FREE version).
Traffic data are available for more than 80 territories all over the world and help to avoids traffic jams and closed roads on the route etc. The app also checks regularly, whether a new problem on the route has not appeared and recalcultes the route if necessary.
Based on all these data, the application will choose the most suitable route. It will avoid various tunnels, bridges, and other unsuitable factors for the vehicle set.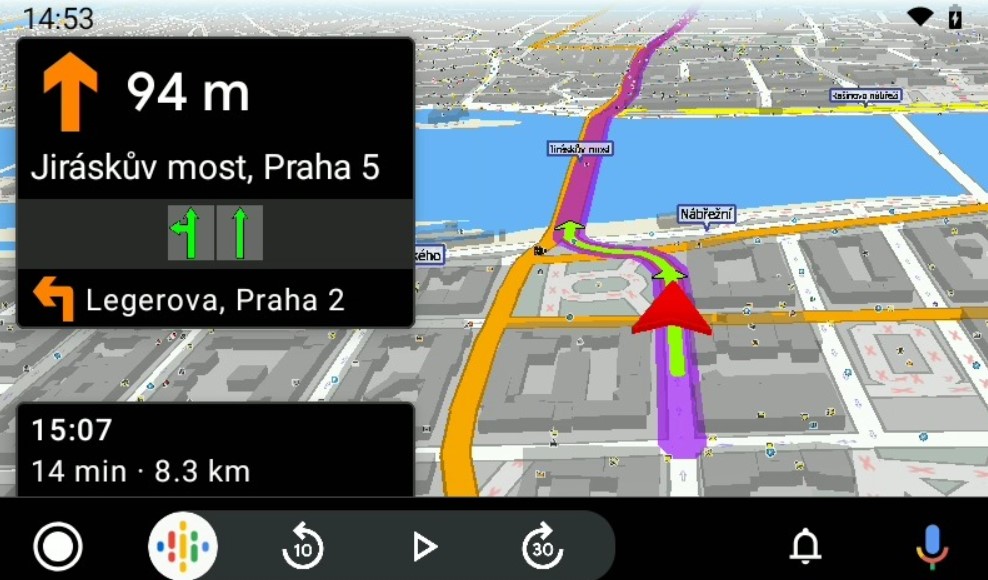 Furthermore, this app suggests alternative routes according to the time or distance. It can also notify you if there is a speed camera ahead on the road and what is the speed limit.
There is a voice assistant that can be converted to any language to guide you down the road. So convenient!
Also, if you drive at night, you can put the phone under the windscreen and the picture of the route will be displayed on the windscreen.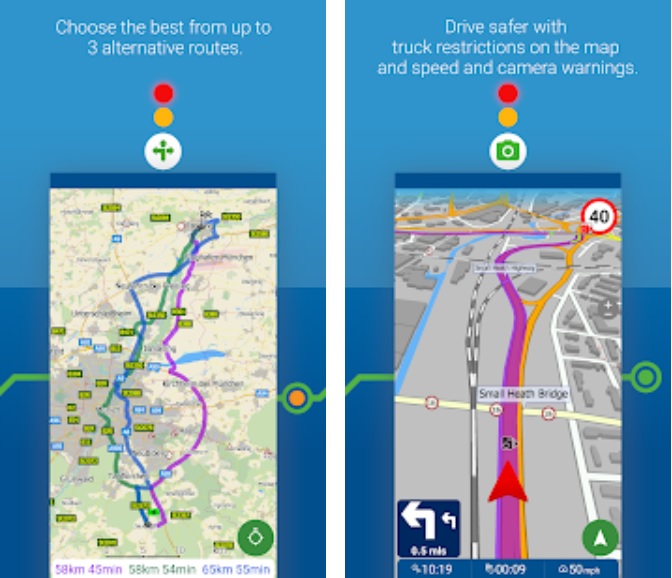 Lastly, Navigator Truck Pro now also offers Android Auto and Apple CarPlay connectivity. The driver can now easily connect the mobile device to the car and the navigation is displayed on the in-build car display with this connectivity.
In conclusion, MapFactor Navigator Pro is one of the best apps in the Navigation category as it can be used offline and offers reliable and customisable navigation for large vehicles.