Have you ever heard about text-based mobile games? It is a comparatively new type of game when all the adventures are in a text format. Depending on a genre of a game, you will interact with a text this or that way, making the plot develop. Step by step, you will complete levels, enjoying the time you play. By the way, you will be impressed by a text-based game as if it is a classic graphical one.
Are you ready to discover textual adventures? If you are, here is the list of the best text-based games. Since the App Store and Google Play has tons of games of this type, we have chosen the most worthwhile only. Because of the high ratings of each app, our advice is to choose a game according to the genre you prefer. After you install a selected game from one of the platforms and start it, your life will turn around owing to the unusual format.
1. Choice of Robots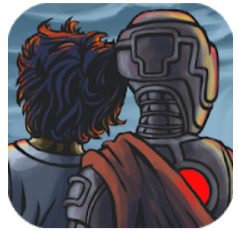 If you consider yourself a fan of science-fiction novels, this very game is a must-have for you. So let's talk about it in detail.
In Choice of Robots, you will spend 30 years acting as a talented robot maker. The app will provide you with a choice in numerous aspects. To be more precise, you will have numerous options regarding your character (from gender to a partner, it may be even a droid) as well as robots you create. It will be up to you to decide whether they will be independent or obedient, empathic or cold, and so on. So you will shape their character from A to Z, instigation or preventing robotic uprising. Finally, you will be a person who develops AI, which means that potentially, you may control the world.
The format of a game will be only textual in this case. There are no graphics and sounds, only you, text, and your endless imagination.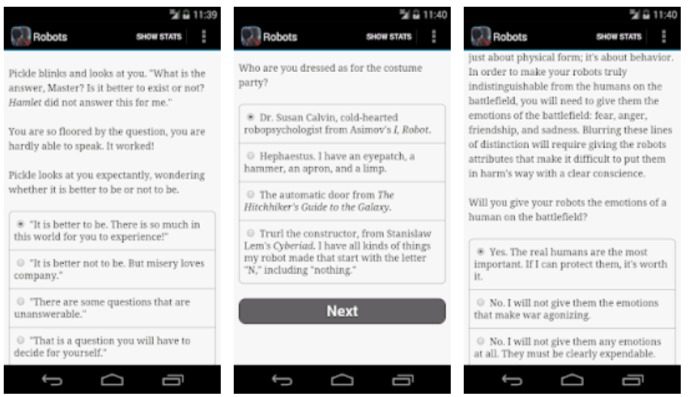 2. Magium – D&D Inspired Text Adventure RPG (CYOA)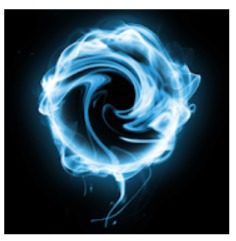 Magium is the next text-based game to be reviewed. Just like the app above, this one will be of a sci-fi genre.
In this case, you will be in the role of a guy named Barry, who is about to become a powerful mage. But before, you will need to win other world-known mages by taking part in a tournament. To succeed, you will be required not only to select proper options (wrong choices can even lead you to death) but also to get scores during the game. These very scores will unlock additional abilities and skills for you. It will greatly increase your chances to win.
During the gaming process, you will be interacting with other mages, making friends as well as enemies. Apart from this, you will meet "The Creator", who will be one of the main people that influence your fate.
The whole story is divided into five books. One book will be equal to 350-550 real book pages. By the way, the number of pages with all the potential options is over 700. That's why the developers have done their best.
Keep in mind that you will need to complete the first book at least 70% to start the second book. One more thing that we want you to pay attention to is that only two books are written by now. However, the content is regularly updated, and the chapters are added.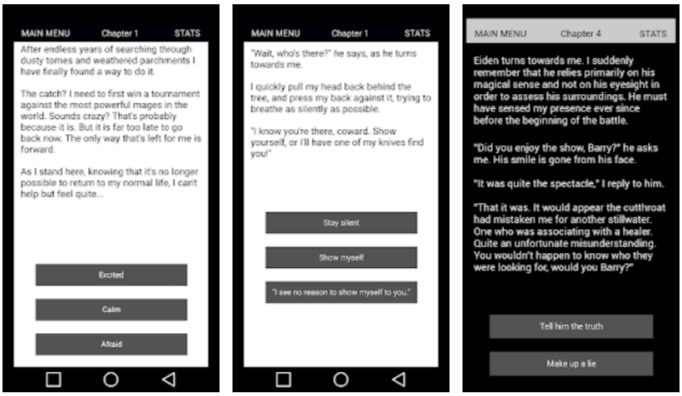 3. SIMULACRA – Found phone horror mystery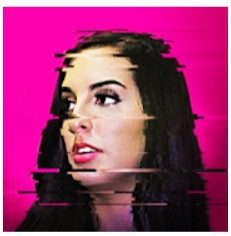 Here is a text-based game called SIMULACRA. It will be especially appropriate for those who like detective stories.
According to the plot, you have found a phone of a young woman who suddenly disappeared. By studying the content of a phone (messages, emails, gallery, apps, web browser, etc.), you will explore the clues that can help you to find Anna. Also, you are welcomed to chat with her friends to find out her location.
The main distinguishing feature here is that it will look like a reality, starting from the phone's interface to real people from videos and existing apps. That's why you will definitely dive into the gaming process. What is more, Anna's life will depend on you. The thing is that the game comes with five possible endings, both happy and tragic.
If you enjoy this game, there is a second part on Google Play and the App Store that comes with a similar plot and new mysteries.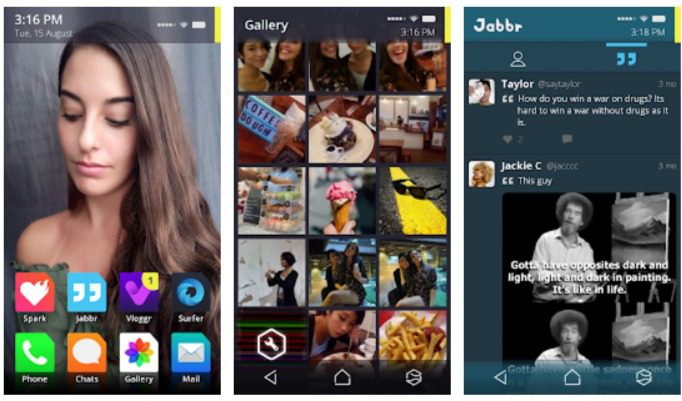 4. Reigns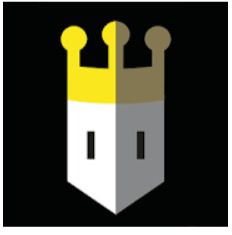 Reigns is a series of text-based games that is extremely popular among players from all over the globe. By following the links, you will also find other parts of this game, including the one dedicated to Game of Thrones.
You will play a role of a medieval monarch who makes significantly important decisions regarding the church, the people, the army, and the treasury. Each option you choose can cause unpredictable consequences that may put everything (even your country and dynasty) at risk. So it will be a great chance to try yourself as a king or queen and find out how good you are at reigning. One way or another, the gaming process will be extremely exciting.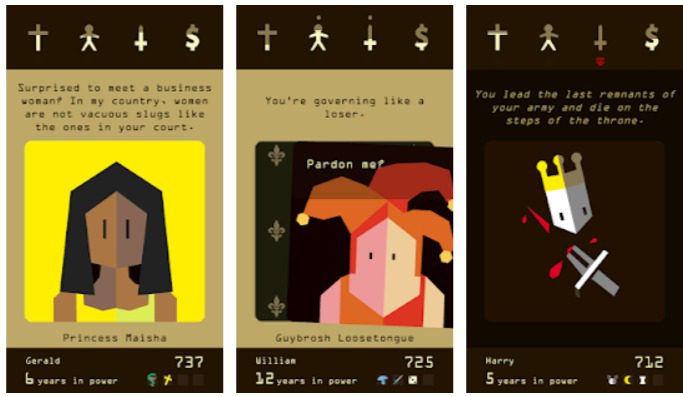 5. A Dark Room ®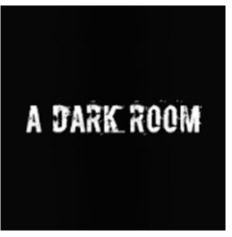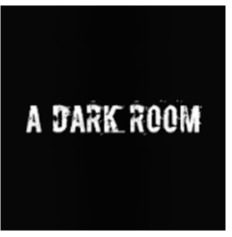 There is no doubt that A Dark Room game is one of the most mysterious ones on this list. So if you a mix of mysteries and emotions, it will be a nice idea to install this very application.
You will find yourself awakening in a dark room. At first, the only action you can make will be to light and tend a fire. As the game processes, more and more actions become available for you. Thus, step by step, you will discover new opportunities in collecting resources, interacting with people, sound a settlement, and so on. The only plot is brilliant. But there is more to come.
The game is full of strange things, but as you make the choices, the structure is created, and everything becomes logically interpreted.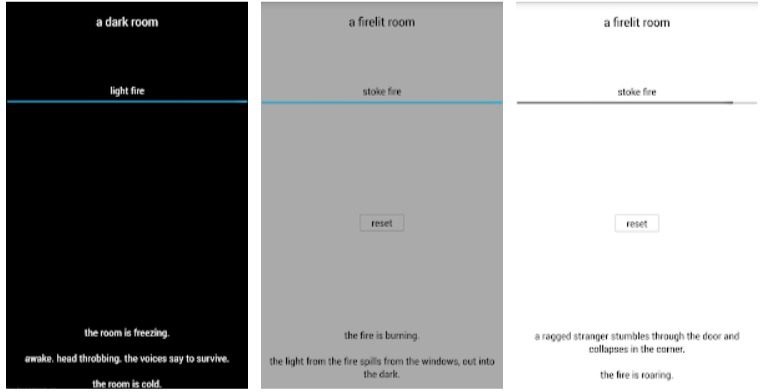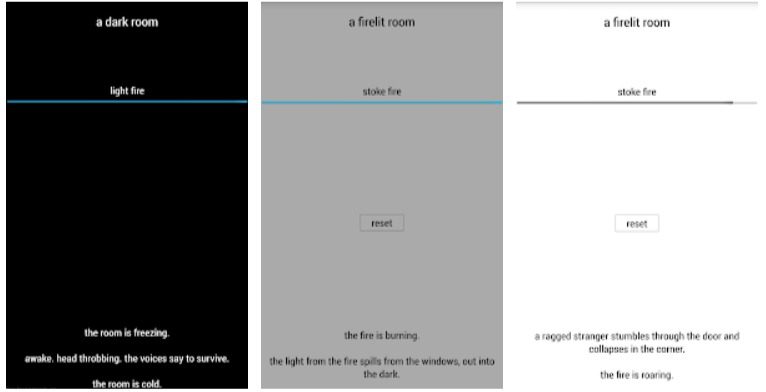 6. DEAD CITY – Choose Your Story Interactive Choice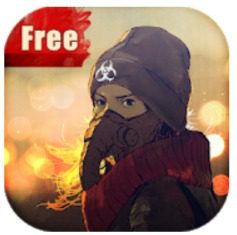 Here is one more stunning text game. Its name is DEAD CITY.
As it is clear from the app's name, the plot will be connected with an apocalypse. Your friend Sam will be caught in danger. The only help he can get is your advice on how to survive. Thus, he will message you in the game's built-in chat (similar to Lifeline). Your main task is to give proper advice.
What makes the game even more breathtaking is that you will be notified about new messages from Sam anytime (it will take you several days of playtime). It means that you will be required to open the app immediately and help him to make a decision when he is at risk. By the way, the app works perfectly even without an internet connection.
Besides, you will also have access to in-app statistics showing you the daily decisions made by other players. However, this feature is supported in online mode only.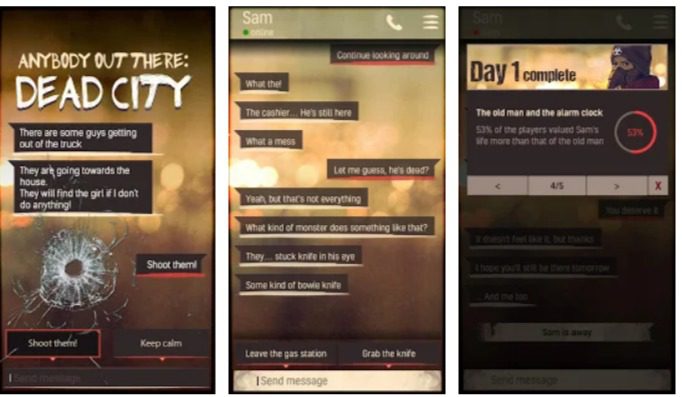 To improve your skills in completing levels, our advice is to install one of the best turn-based strategy games for Android & iOS.
7. Horror in the Darkness Redux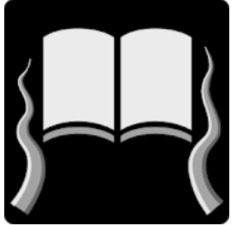 Are you a lover of horrors? If you are, we highly recommend you install the game called Horror in the Darkness.
This very text-based game will make you dread it. Though your hair will stand on end, you won't be able to stop the game since it is extremely interesting. Step by step, you will need to make decisions and collect clues. Then, put the puzzles together to reveal the mystery of Wentsire Manor. The combination of horror and detective elements makes the game so stunning. However, to keep you entertained, there will be some funny moments, which are a cherry on a cake.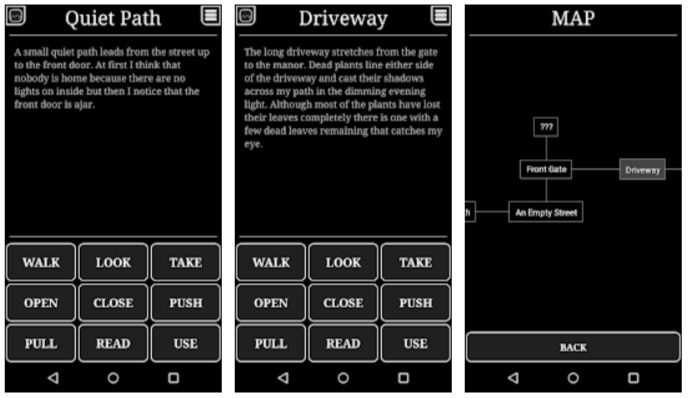 8. To Be Or Not To Be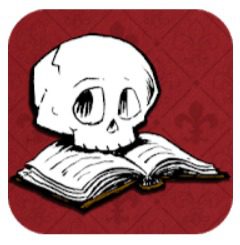 Well, if you enjoy playing text-based games, you are very likely to be a book warm. If it is true, here is a great option for you then.
In To Be Or Not To Be, you will have a chance to play as one of the characters (Hamlet, Ophelia, and Hamlet Sr.). Together with them, you will face numerous difficulties to overcome. However, the adventures will be unforgettable.
One more awesome thing about this app is that the text will be completed with fantastic illustrations and sounds. It is one of the reasons for the app's popularity.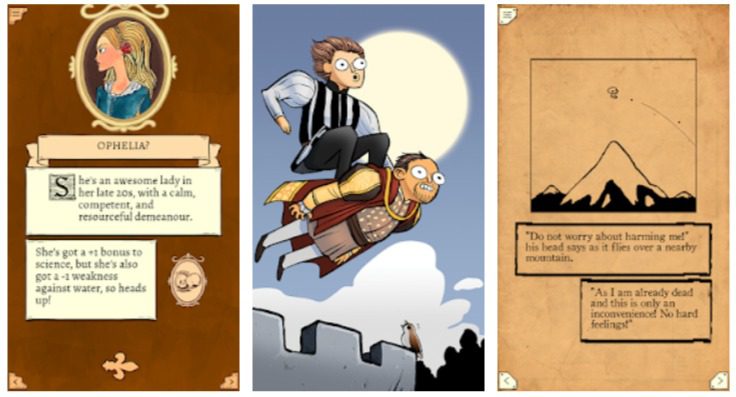 9. Lifeline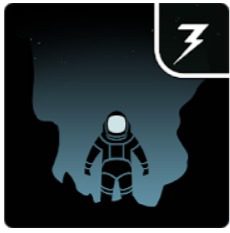 Lifeline is another tool with a brilliant plot. Do you like survival games? Well, install this very application then.
It all happened after a crash landing on an alien moon. The crew members are dead or missed, only a man named Taylor survived. He needs your help messaging you via a communicator. Just like in one of the apps above, here you will also get messages from a person who needs your help so much. The notifications will be received all day long, and you will need to respond to Taylor as quickly as possible. By the way, there is no need to open the app. We mean that you will be able to send messages via notification bar or even smartwatches, including Apple Watch.
One more distinguishing feature here is that the app will allow you to restart a level and make another choice. Thus, you will be able to check what will happen if you select another option.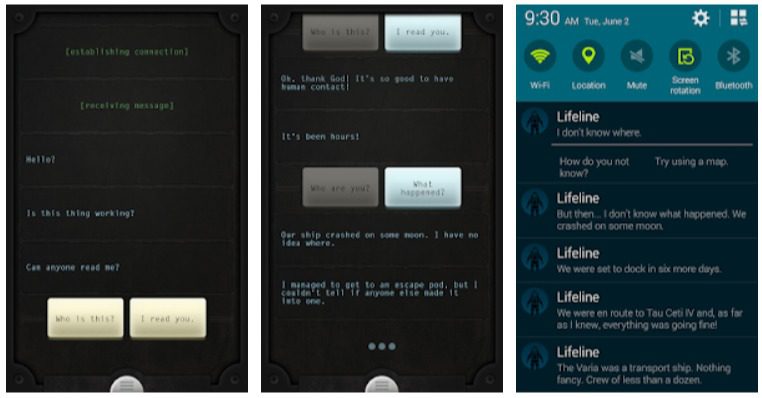 10. A Study in Steampunk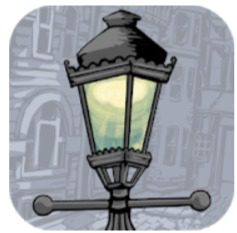 A Study in Steampunk is a name of a game under review. Why don't you install this 277,000-word interactive mystery novel? By the way, it has been created by Heather Albano, co-author of "Choice of Broadsides," "Choice of Zombies," and "Choice of Romance: Affairs of the Court."
In this case, the interactive story won't be completed by any illustrations and sounds. That's why you will need to turn your imagination on before launching the app. After that, you will start your journey. The plot will be full of mysteries, crimes, nobles. Walking the gaslit streets, you will fight for freedom and truth, trying to save the Empire.
As for the options of a plot, the gameplay decisions are absolutely great here. Also, replayability will be available for you as well. So if you are a lover of this genre, you won't be disappointed for sure.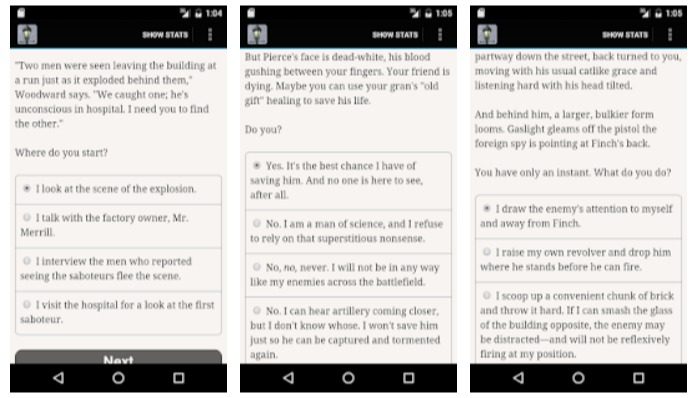 11. Out There: Ω Edition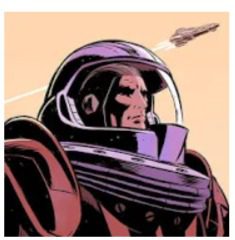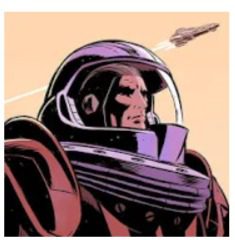 If you are fond of space, starships, and galaxies, here is an award-winning app special for you. By the way, this very game comes in several parts, which is an advantage.
In Out There, you will become an astronaut lost in an unknown place of the galaxy. As a character, you will need to make extremely important decisions trying to survive. While your life is put at risk because of the lack of food, water, and oxygen, you will also face numerous dangerous and mysterious adventures and even engage with aliens.
Apart from this, your task will be creating new crafts using alien technologies and 15 materials, discover 10 types of spaceships, and other things that make the gaming process unique.
Talking about the gameplay, there are more than 350 choices that influence your character. What is more, there are 4 possible endings, and each of them is unpredictable. By the way, the game is considered to be hard to complete. That's why it is recommended to check the official forum to get strategy ideas.
As for motivation, there are 59 achievements to be unlocked. Also, it is believed that each player can be on the top of a leaderboard. You have all the chances to prove that.
To make the game atmospheric, the developers completed the plot with music by award-winning composer Siddhartha Barnhoorn. One more thing for the entourage is the amazing graphics in the style of a comic.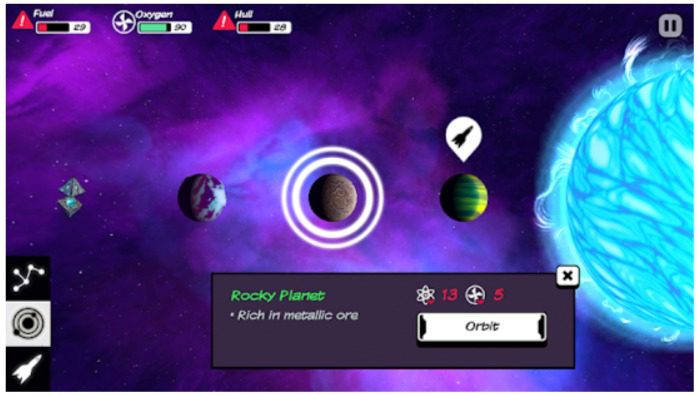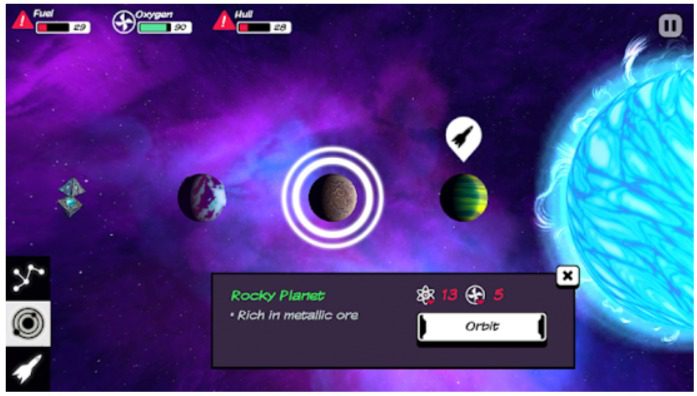 12. 80 Days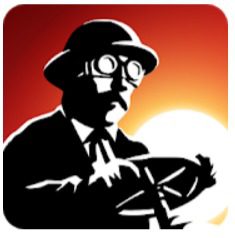 How do you feel about becoming a character of the adventure novel "Around the World in Eighty Days"? If your attitude is positive, here is a brilliant opportunity for you.
In the 80 Days game, you will play as Phileas Fogg's loyal valet, Passepartout. Thus, you will travel with your master from city to city. You may choose any means of transport like trains, steamers, hot-air balloons, boats, camels, horses and so on. While traveling, you will need to avoid being bankrupt by purchasing and selling items you have in your luggage. However, keep in mind that too much equipment will slow you down.
Here you will feel the complete freedom of action. By choosing this or that option, you will be able to succeed. Otherwise, you will face something dangerously unpredictable.
The feature that makes this game so fabulous is that it is networked. It means that you will be able to compete with other players. Do you want to be the fastest one? Or revealing all the mysteries is more important for you? One way or another, if you cope with the task perfectly, you will be on the top of a rank.
Finally, the app will let you play with friends. Though you won't be a team, but your opponents, you will still enjoy the gameplay for sure.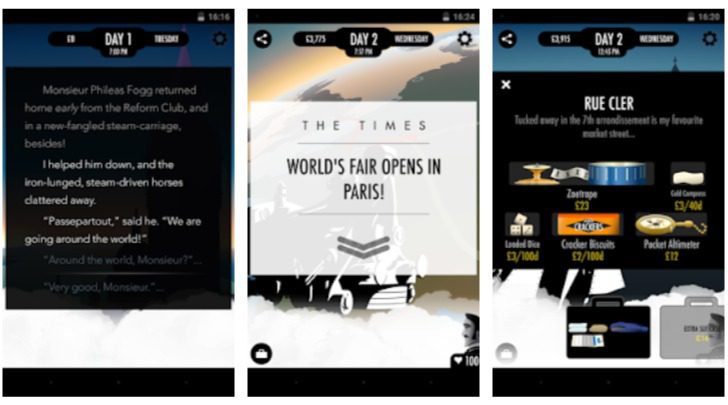 13. Sorcery!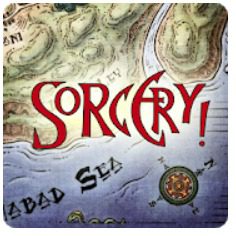 The Sorcery! has prepared one more adventure for you. In this case, it will be a mix of text and graphics.
After you launch the app, you will dive into the world of spells and magic. Also, we can't imagine a game of this genre without battles. In this case, there will be many of them, because you will be responsible for the fate of the whole land. The app will provide you with tens of thousands of choices. So everything will be in your hands!
Plus, the app comes in 4 parts. So that a player can prolong this interactive fantasy adventure.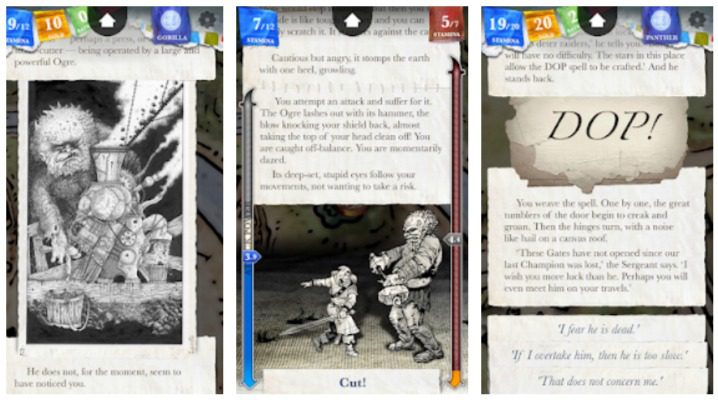 14. Ord.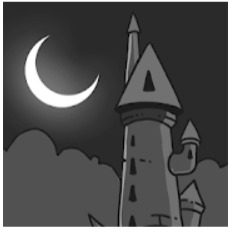 Here is one more app to start your text adventure. It is called Ord.
In this case, your main task is to defeat a warlock. By making a choice, you will be closer or further from your aim. The "book" is consists of four stories, and more chapters are coming soon.
The features that the players especially like here are fast-paced narration, advanced visual polish and sound effects, and numerous outcomes. However, we want you to pay attention to the fact that quite many of them are death endings.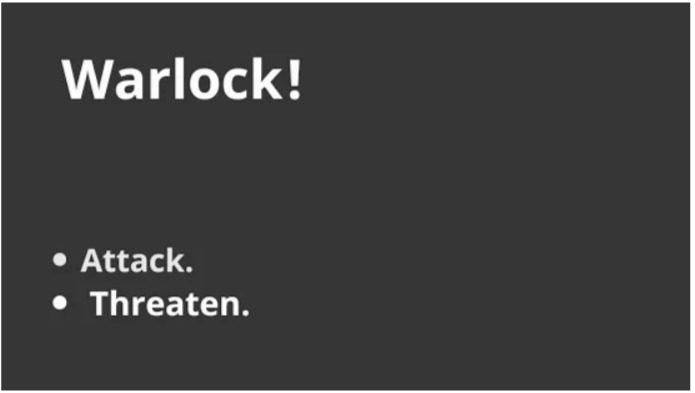 15. Choices That Matter – text based game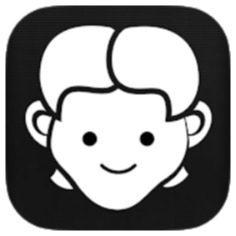 Choices That Matter is the next text-based game that we can't help including on our list. Here is what the app about.
In this case, you will have access to three stories at once. First of all, you will need to reveal the mystery of the Sun that has been suddenly vanished. Together with your AI companion, you will travel the globe discovering ancient religions that will let you find out the reasons for what's happening.
As for the second story, you will be given an ancient gift making you deathless. What negative things can it cause? At this moment, your trip across the 1830s Europe will begin. There will be more mysteries, magic, and danger than you can imagine.
The third story will start with your awakening in a prison cell. You will be puzzled with numerous questions: "Who are the other prisoners?", "Why my memories are stolen?", etc. You can't imagine how breathtaking the plot is.
By choosing this or that option, you will change the events in a, particularly different way. The content is updated regularly so new adventures always await you.
16. Bury me, my Love
If you are searching for a text-based game with a comparatively light plot, here is the best option for you. The app is called Bury me, my Love, which means take care of yourself and don't die before I do.
The game will get you familiar with a Syrian refugee Nour who escaped to Europe. You as her husband Majd will chat with her helping to overcome all the difficulties she faces. The messaging will look like a real one, with photos, videos, and links. Since Nour will visit about 50 world-known locations, you will have a chance to discover them with her.
As for the options, the app has 19 different potential endings with numerous overcomes. That's one of the reasons why this game is deeply appreciated by millions of people.
By the way, the original idea of a game has been taken from an article published by a Le Monde journalist, Lucie Soullier. It tells the story of Dana, a young Syrian woman who escaped from the country she was born in and now lives in Europe. It means that the game is based on real-life events in a way.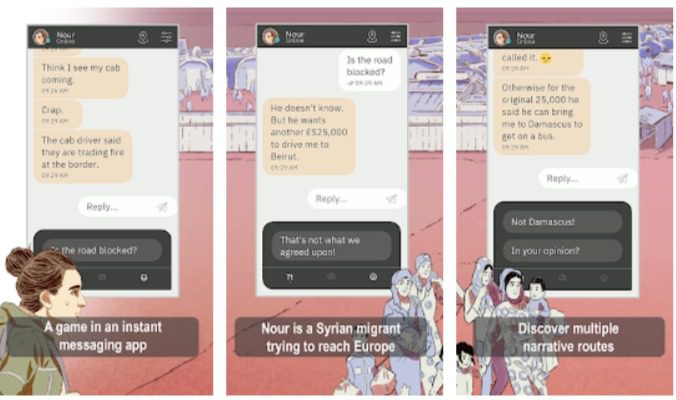 17. unmemory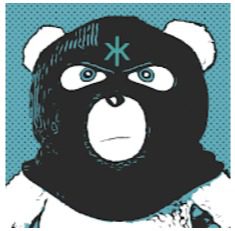 Unmemory is the last but not least app on our list. Just like the previous apps, it has won so many awards, which means that this game is one of the best in this category.
It all happens in the 90s. Your girlfriend was killed by a man. As for you, he shot you and caused some brain damages. With the help of notes, pictures, and recorded messages, you will collect the clues and follow the murder. Who knows, maybe it will be you who will solve one of the most important mysteries of this thriller story. Since the game is full of intrigues and mysteries, it will keep you excited from the beginning to the end.
What perfectly completes the gameplay is the atmosphere. So if you are dreaming about feeling the vibe of the 90s, it will be a perfect choice for you.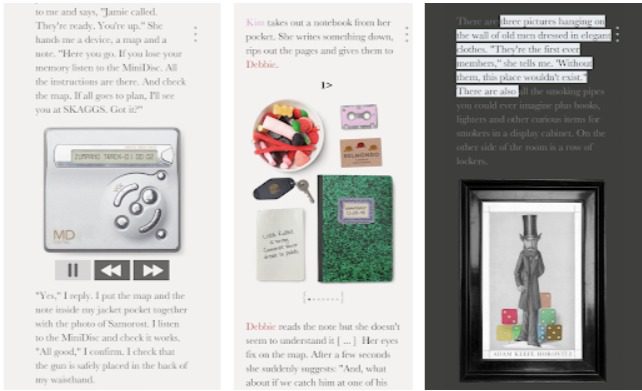 You may also like: 7 Best MMORPG Games 2021 for Android & iOS