Step-by-step strategies are a genre in which you take turns, on the global map and during battles. This genre is characterized by sluggishness as well as great popularity.
In step-by-step strategies, almost everything is tied to competent tactics and strategies. Without them, you are likely to lose.
This review covers the best turn-based strategy games, which have an interesting story and exciting gameplay.
1. Arcane Quest 3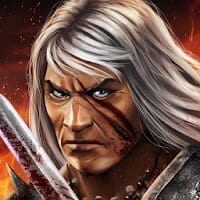 Arcane Quest 3 is a mobile RPG for board game fans.
It is a turn-based RPG that combines a quest, role-playing game, and strategy elements. Here you can learn and explore the history of vengeance and redemption.
You will be able to create your own hero by choosing one of the 10 unique classes. Fight hordes of orcs and other undead.
The goal of the battles is to restore the guild's honor and save your people.
Along with the main plot, there are quests in real-time with other players. You will be able to join the team with friends or players from all over the world.
Unlock incredible prizes as you go through the levels. There is also a guest editor. This feature allows you to create your own story and share it with other players. Also here you can play the quests of other players.
Gameplay watches for hardcore RPG fans, without a pay-to-win system. It is worth playing for all RPG fans because it can be a great time killer.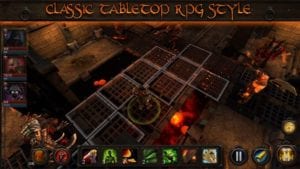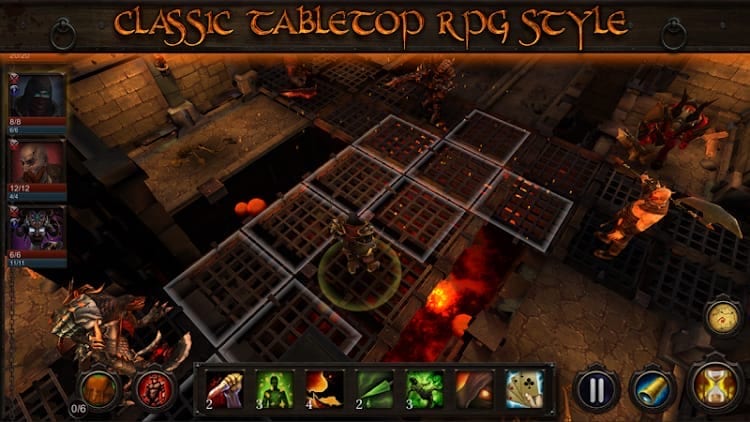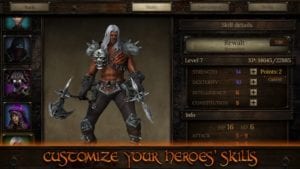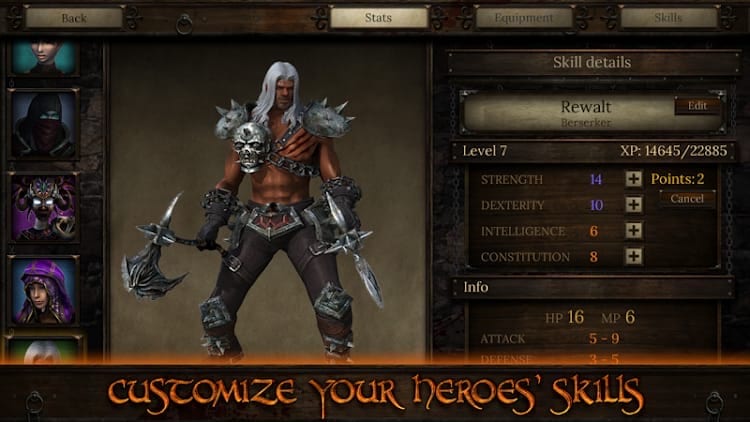 This is an absolutely free game, which allows you to have a nice and exciting time.
You may also like: 10 Best base building games for Android
2. Dungeon Hunter 5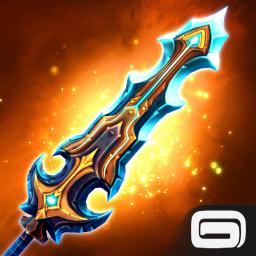 Dungeon Hunter 5 is one of the deepest RPGs in this list, and it contains story mode, online and cooperative.
In the game, you will fight in dungeons, raise levels, unlock weapons and armor. Also, you will have to create your own strong weapon.
In online mode, you need to create your own dungeon, where you will hide the loot. Protect it will be monsters, which can be created from special pieces.
As an extra measure, you can use the rooms with traps. This will allow you to surprise the sudden invaders. Be careful, you will be quite often to receive such "guests".
Dungeon Hunter 5 is a big, exciting, versatile RPG that will swallow you up before you know it.
The game doesn't take long. Locations run through in five minutes. They don't have time to get bored, even if you retake them in search of rare outfits.
Besides, there are always special missions here. Here you can, with some luck, knock out the boss of a unique weapon.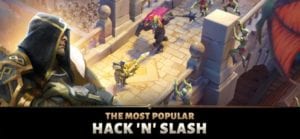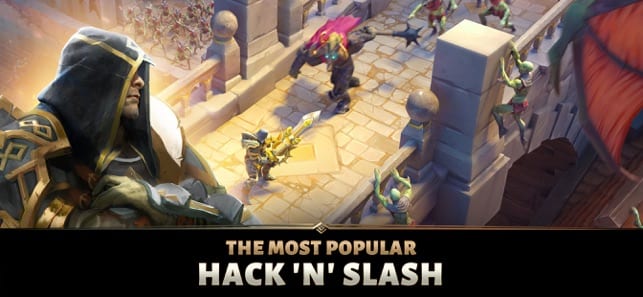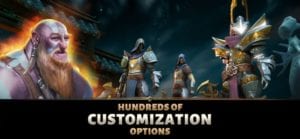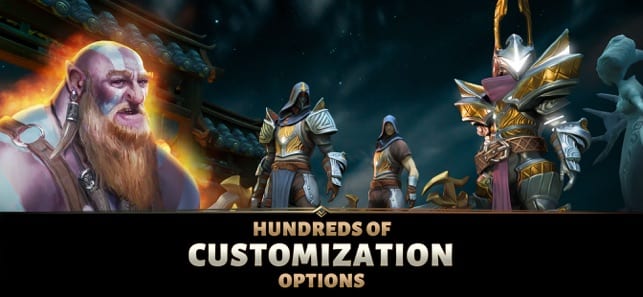 If you're looking for a cool step-by-step strategy, Dungeon Hunter 5 is the right choice for you.
3. XCOM: Enemy Unknown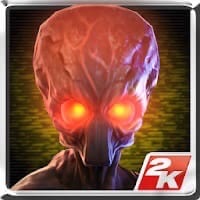 XCOM: Enemy Unknown is a strategy and a simulator of constant hysteria. It does not fade away as you go through it, but it only becomes brighter.
All important things about this game can be understood at the level of complexity. It is on it that soldiers panic at the most inopportune moment because of light scratches.
The financial foundation is rapidly losing investors. The sniper continues to miss, no matter how much you reboot.
As an entertainment element in the game added staff who sits on the base. Lab technicians and engineers with smart faces tell us what exactly and why we need to do right now.
Panic is on the rise in Europe, the USA has stopped subsidizing the company. A satellite was shot down over Africa, so nobody knows what is going on there.
Once a month, the Financial Council requires a report. Based on the results of the player's activity, it is possible to derive a significant share of profit. Such things usually happen on the eve of some important operation.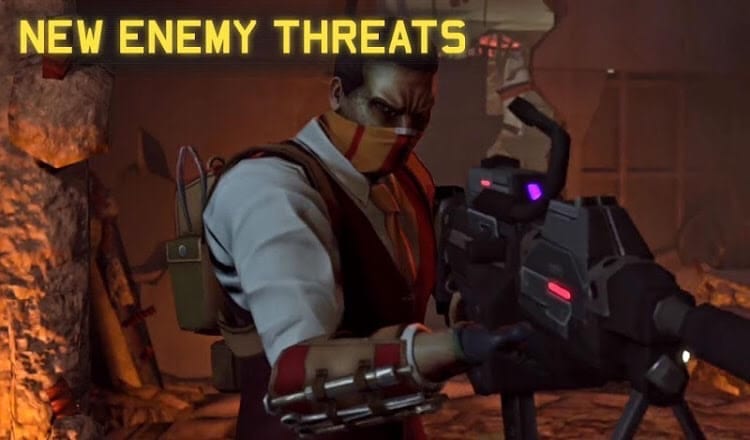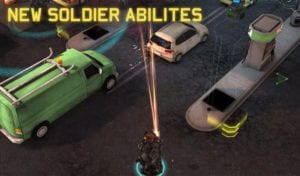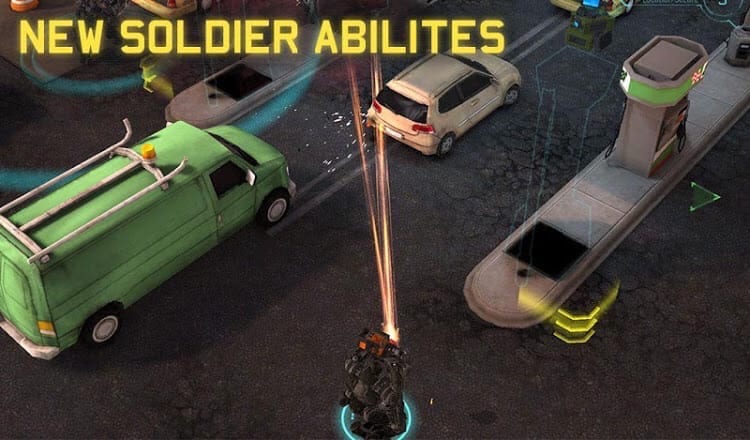 At the last moment, it turns out that you can no longer afford the equipment you hoped for.
4. Clash of Civilizations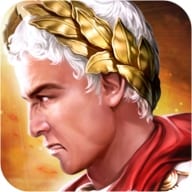 The Clash of Civilizations game gives you a squad of settlers at the start and sends you on your way.
You found a city, build useful buildings in it, create troops. Also here you open new lands and create settlers that give life to new cities.
This is how the whole party goes on for hours. Exploring new lands is quickly replaced by passive or active confrontation with neighbors.
From the orbit of the Earth, all the forests on the planet look the same. But this does not change the fact that every square kilometer of these forests is unique.
If you have a couple of options on your first moves, then as the empire develops, the number of options increases.
Dozens of buildings, population growth, income, military experience and much more. And since the game is devoted to the formation of empires, it does not do without the miracles of light.
There are also tens of them. These monumental buildings give very pleasant advantages. Access to new buildings opens up as you study technology.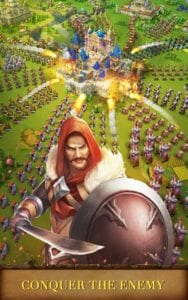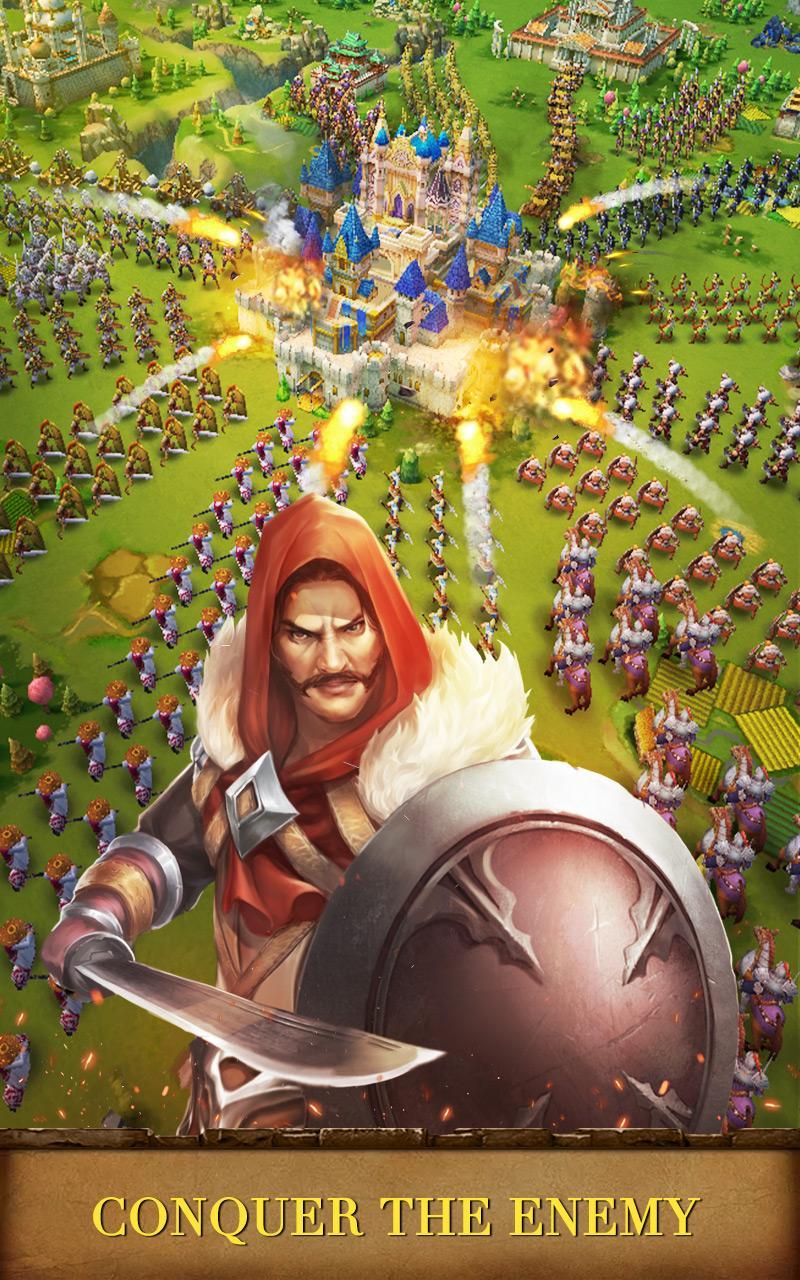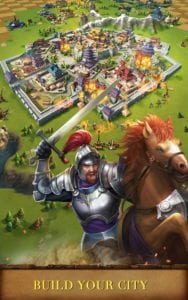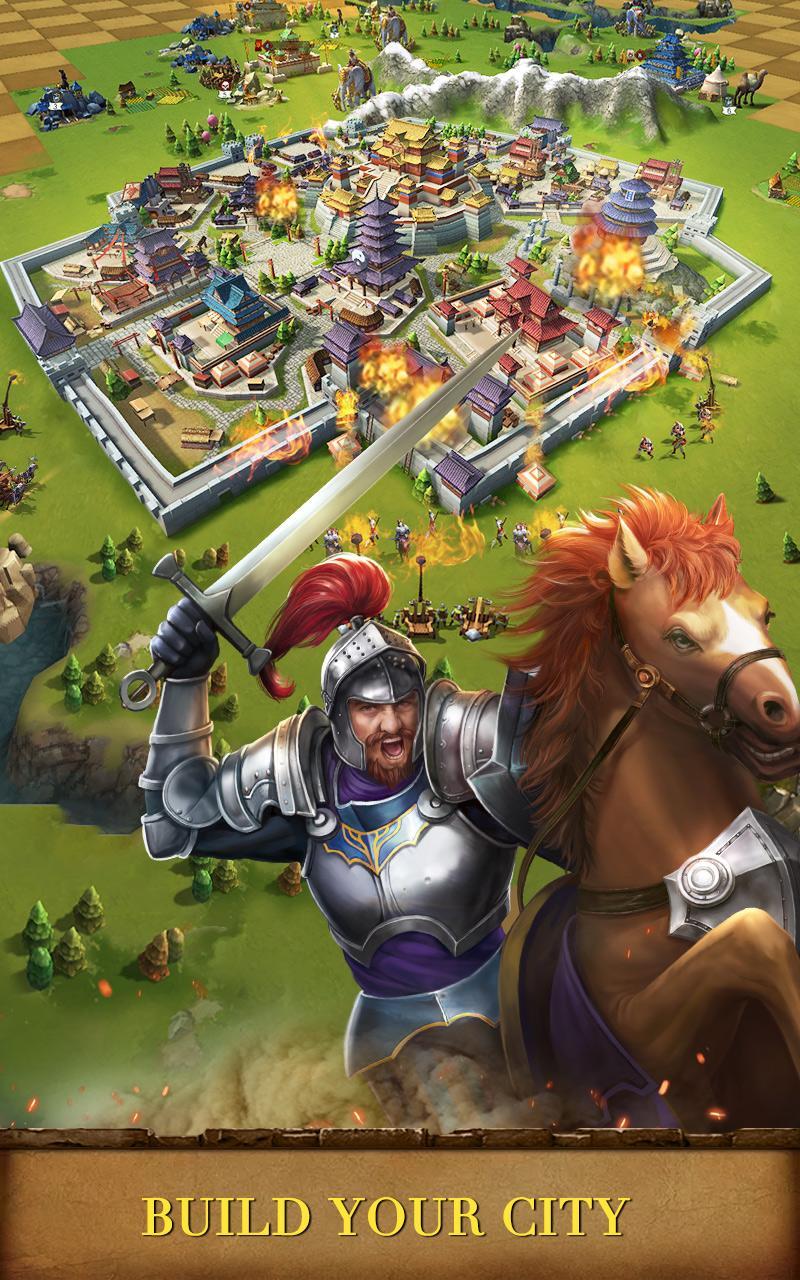 For technologies, there is a separate development tree of fifty points. Each point gives your empire certain bonuses and opens up new opportunities.
5. Drive To Grand City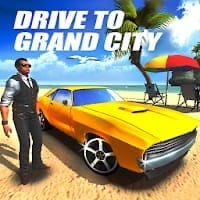 Drive To Grand City is a game with elements of a turn-based strategy aimed at racing adrenaline.
Here you don't want to drive by the rules. It is much more interesting to crash into other cars, knock down the lamp poles, road signs and bus stops.
You can also jump from the ski jumps and feel like a stuntman. The physical engine copes with the tasks perfectly.
As a result, even the slightest accident looks grandiose supershow. At the same time, it is not necessary to spend time to get out of the traffic jam formed after the accident.
Press a couple of buttons, go up under the clouds, choose a new victim on the map and rush on.
The game Drive To Grand City has a huge number of different tasks:
intercept a group of street racers
to get through half the city, avoiding the highway
all sorts of chases and hijackings in various variations
to be able to scare the hell out of a driving instructor with his extreme ride
All this is accompanied by entertaining dialogues. Asian riders argue with each other about whether they should have been on the track at all. They think about what to do after losing.
The hero's ability to move to other people's bodies has to be actively used to achieve the goal. For example, how do you best disrupt an illegal race?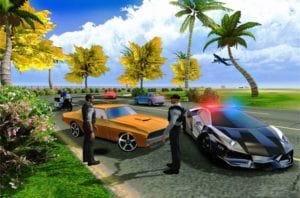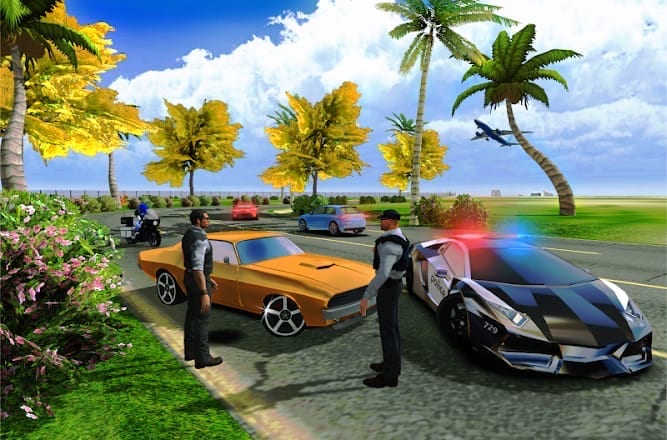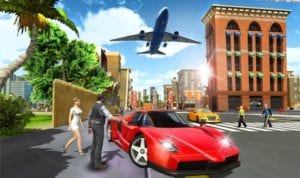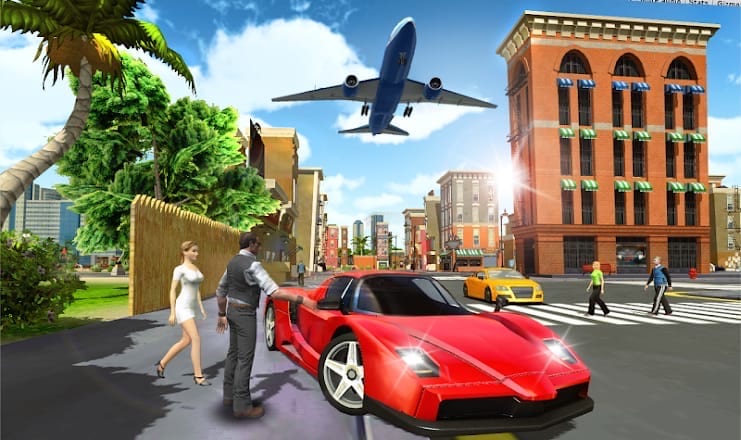 Move into the body of a trucker on the oncoming lane, and block the way to the daredevils with their truck.


6. Final Fantasy XV: A New Empire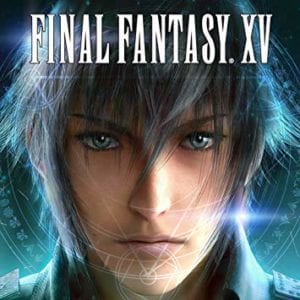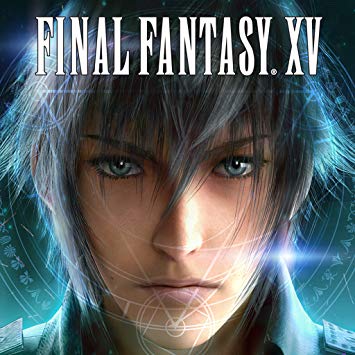 Go through all the sci-fi fantasy saga Final Fantasy XV: A New Empire if you want to help Claude defeat Sephiroth.
Most adventures and a few spin-offs can entice you for hours. It makes them an interesting process.
But keep in mind that one such game can take up a lot of space. The gaming process is built entirely on pay-to-win.
Features of the game Final Fantasy XV: A New Empire:
A multi-hour story that will depend on your decisions.
The possibility to choose an individual party of characters, which can be varied all the time.
The huge variability in the pumping of your party.
You can customize the look of your characters, choose the skin, for simple units uniform and much more.
Each mission will be something new. Capturing points, holding defensive positions, winning cards and more.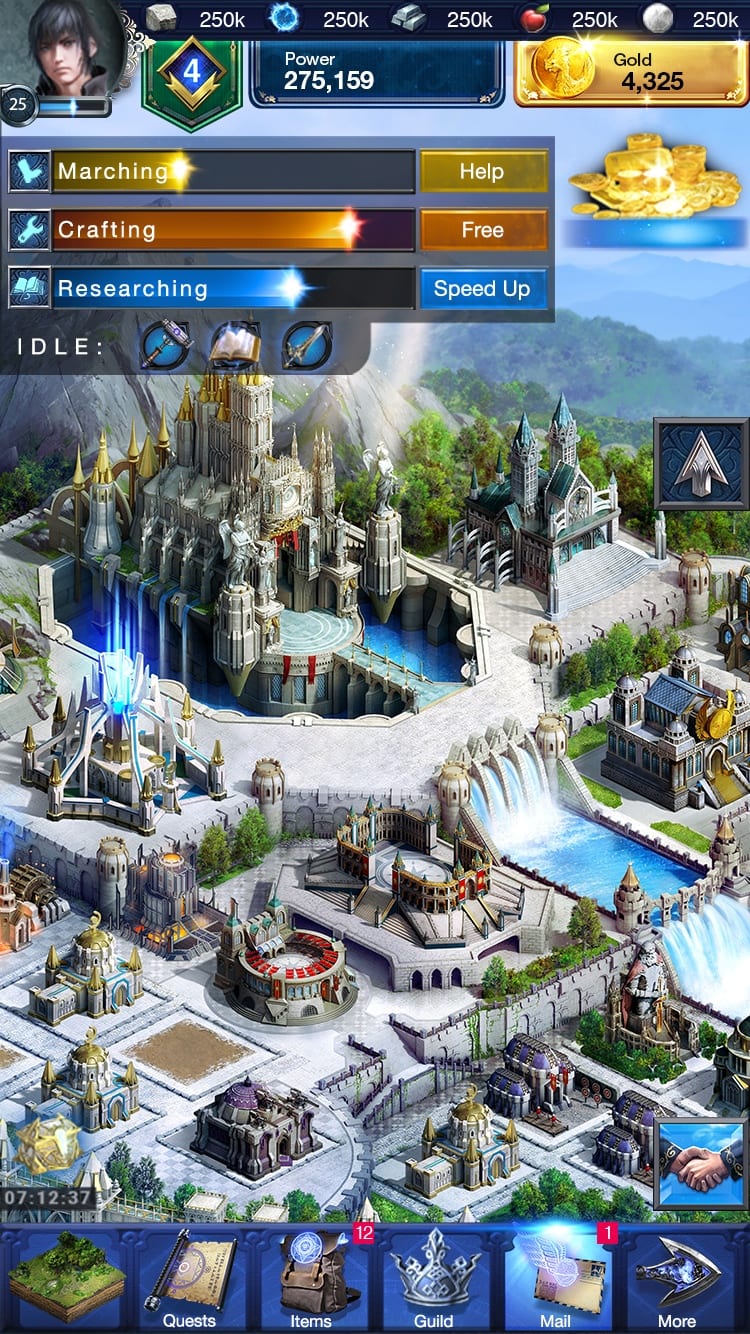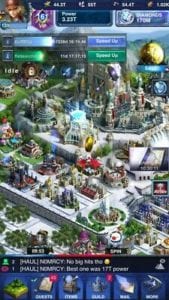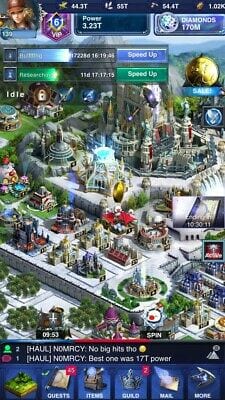 Whether you're a fan of the Middle Ages or the technological future. There's something for everyone. This makes FF one of the best step-by-step RPGs with ease.
7. Star Wars™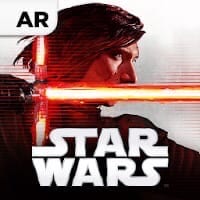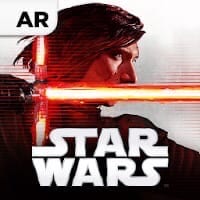 If you're a Star Wars fan, the mobile game Star Wars™: Jedi Challenges is for you.
The game weighs 2.4 GB, but for that, you will get lightsabers, power, and rescue of Republicans.
You gather a group of 9 types of characters, travel around 8 planets on Ebenovy Hawk and learn how to use the Force.
There are 40 abilities available in the game, you also create your own lightsaber.
The game is a good step-by-step combat system. You have the opportunity to choose from a variety of possible actions during "battles".
So you can slowly think about the situation and choose the right solutions. In short, the game Star Wars™: Jedi Challenges is designed for leisurely passage on mobile devices.
Knights of the Republic is the embodiment of the classic Star Wars RPG. The port is definitely worth the time spent.
The game Star Wars™: Jedi Challenges supports controllers if you prefer a more comfortable game. As the last hope of the Jedi, you decide the fate of the galaxy and look for your own way.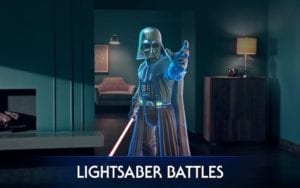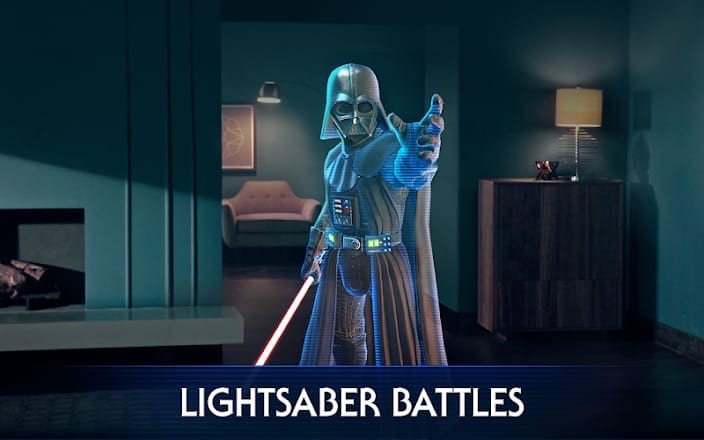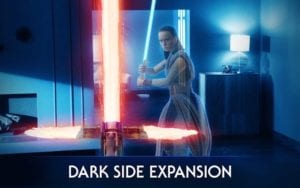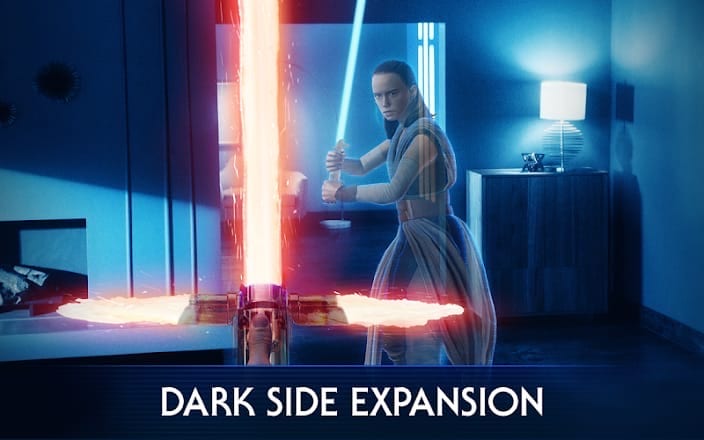 You will become a hero or succumb to the temptation of the dark side, it is up to you to decide.
8. Chrono Clash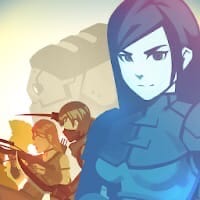 Chrono Clash is another turn-based RPG. It was known for its beautiful story and incredible 16-bit graphics. It also holds the position of the best game ever.
Mechanics and gameplay remained the same. The visual and audio parts were improved when the game was transferred to the phone.
It is worth admitting that the game causes some discontent among hardcore fans of the series. This is not a ROM emulator on SNES.
But an independent optimized game with adapted control for mobile gaming. The game supports default touch control. Now you can play it and offline, which will make the game a great companion for long journeys.
Advantages of the game Chrono Clash:
– 120 hours of the plot with the opportunity to take part in dialogs.
– Level pumping of characters, with the ability to select characteristics and skeletons.
– Tactics of battle, which must be thought through.
If you have never played the Chrono Clash series, it will be worth the time.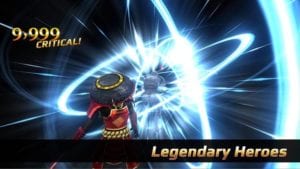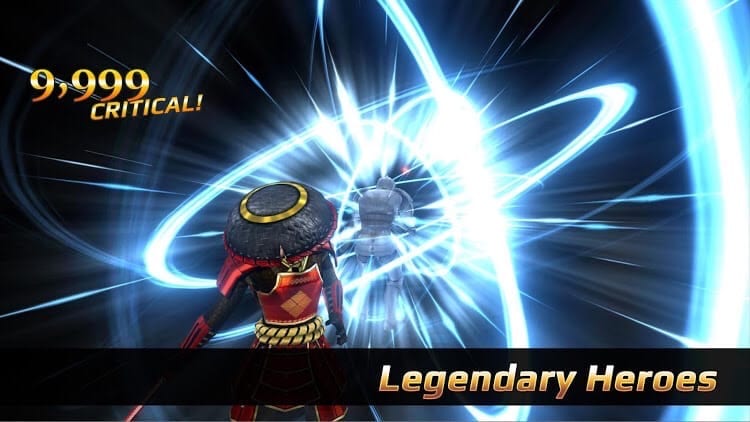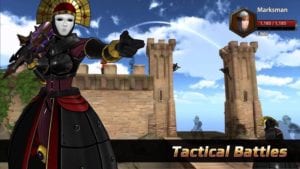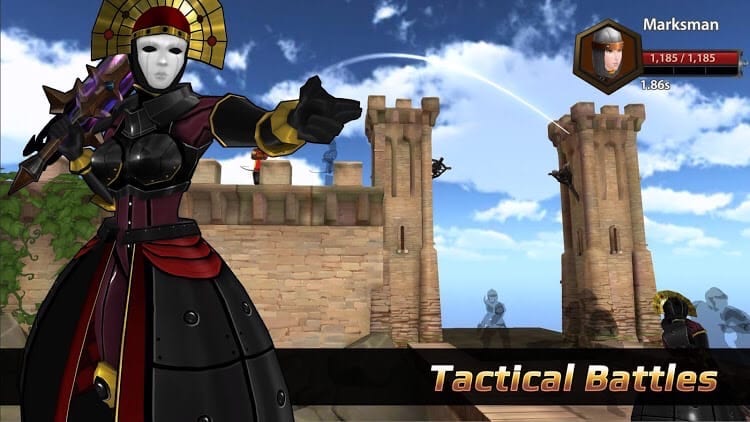 The game Chrono Clash is full of secrets, adventures, and action. The plot is very interesting, that's why the game is so popular with fans.
9. Valiant Hearts: The Great War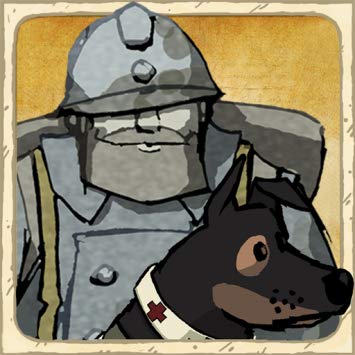 Battles in Valiant Hearts: The Great War you learn quickly. But to understand the subtleties, try different tactics and experiment with pumping.
There is a large number of special techniques in combination with different classes. Besides, factors such as armor and strength of mind are important.
Armor has a significant effect on the amount of damage caused to the character by the impact. Up to complete prevention of damage.
This characteristic can be reduced by a special type of attack. It makes you think about what's more profitable. Apply weak attacks or spend moves to rid the enemy of defenses.
Spiritual strength is a special consumable parameter that is used for all techniques. It also allows you to increase the usual attacks. You can replenish such a valuable resource by killing enemy soldiers.
On top of this system, developers have organized a system of pumping your soldiers. It allows you to improve their individual characteristics.
Receive special techniques and equip yourself with increasingly powerful artifacts. They also have an important impact on the battlefield.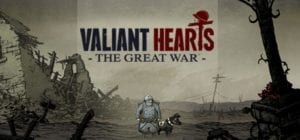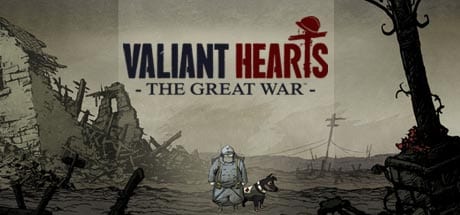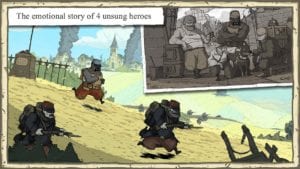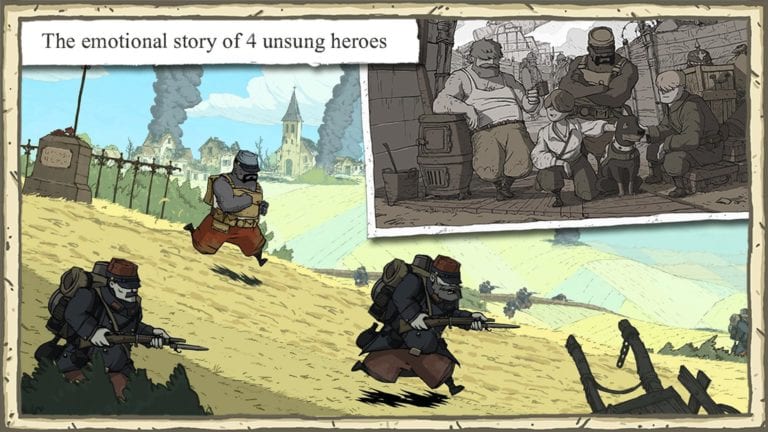 This is a free game with elements of a step-by-step strategy. It works without any restrictions.
10. Oceanhorn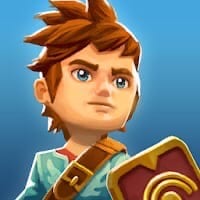 Oceanhorn is an amazing adventure RPG, just as fun as the originals were.
It's a game about the evolution of video games. Ir starts with monochrome graphics and 2D characters.
As you go through the game, you discover new technologies and graphics, until the modern 3D era.
Your adventure will be filled with references to classic RPGs and movies. So watch carefully and enjoy Easter eggs. They will flicker in battles and as you get the levels.
If you love the RPG genre no matter when they were created, then you will definitely like Oceanhorn. It expands the boundaries of adventure in video game history.
The levels will be filled with all sorts of tools for scrolls, potions and more. As you go through the process, you'll need to worry about buying equipment.
You need to be smart about this. Spending the funds illiterately, there will be a risk of not being able to pass further levels.
This is a complete step-by-step game that migrated from many board games in the mobile version.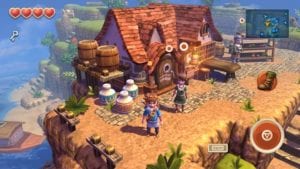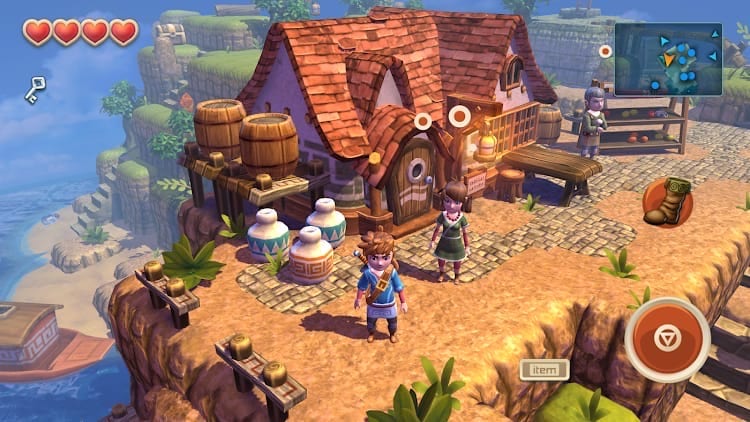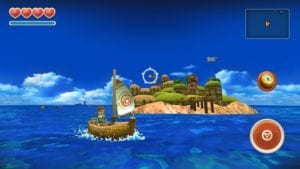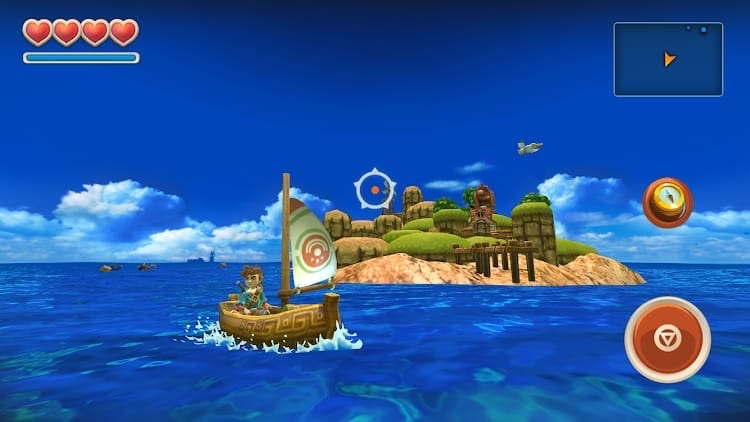 This game is free and works without restrictions. You do not need to make built-in purchases.
11. Dungeon Quest
Dungeon Quest is a game that amazes with its cel-shading graphics. This is the first global part of Dungeon Quest, which was first published on the PAL territory.
In this version, you play a hero from Trodiene's security team. He went on an adventure to return the scepter stolen by the evil jester Dolmagus.
Dolmagus cursed the castle of Trodijn, turned the king into a troll and the princess into a horse.
Except for the "power of vigor," the combat system in the game is standard for the genre. It's a step-by-step battle in which the characters make blows one after another.
Settings are offered a lot, suitable is found for each player. Amateurs to do everything on their own can manage the entire squad.
Lazy players can enable automatic decision-making for all participants in the battle. And in this case, there are several options. Order to fight as accurately as possible, focus on the treatment of comrades, attack, no matter what, and so on.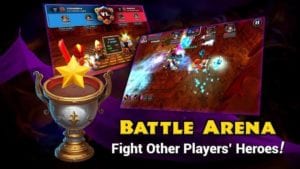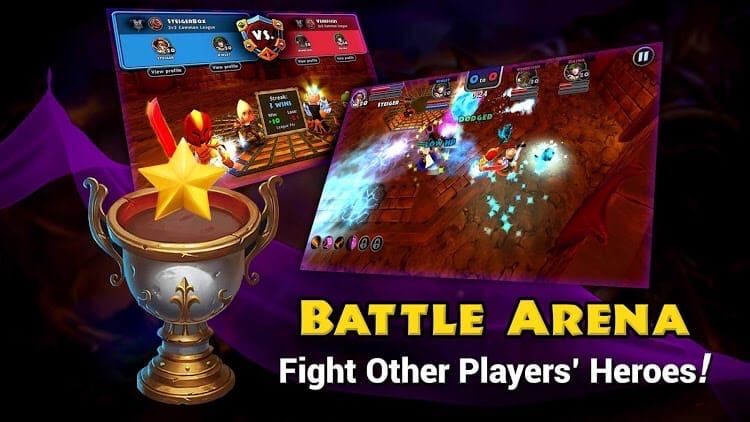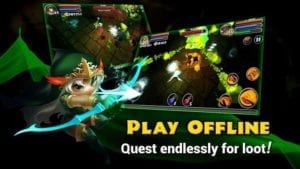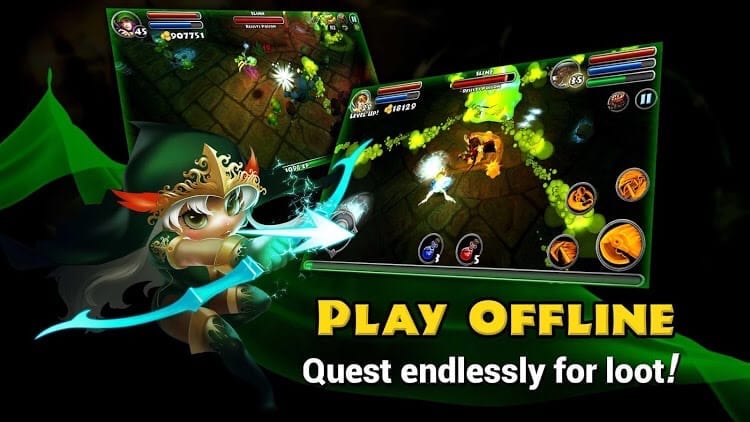 Here you will get epic step-by-step battles, creation of items in an alchemical box and fantasy in 3D style.
12. Sky: Children of the Light
Sky: Children of the Light is a turn-based strategy game.
Here you will have to play the role of a mystical forester, who came from nowhere to the snow-covered town.
As soon as you arrive, you will know that every year the children go to the forest in search of berries. But not everyone comes back.
And you are entrusted with a responsible mission – the rescue of lost children in the forest. It would seem that there is nothing complicated about it, but it is only at first glance.
A fifteen-year career awaits you ahead. One year – one level. Every next year will be harder and harder. There will be more lost children, more storms, and energy will be lost faster.
Saving all children is not necessary, but desirable. For the mayor of the city, who gave you this mission, it will be enough and half of it. But do not forget that the award you get is also inadequate.
Children themselves, as a rule, lie in the most secluded places on the map, and most often next to a dangerous object.
Each new year the forest is generated randomly, adding something new and removing the old. It is a chessboard with many different items on it.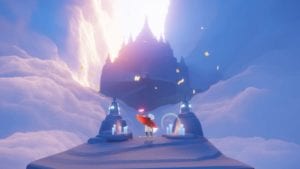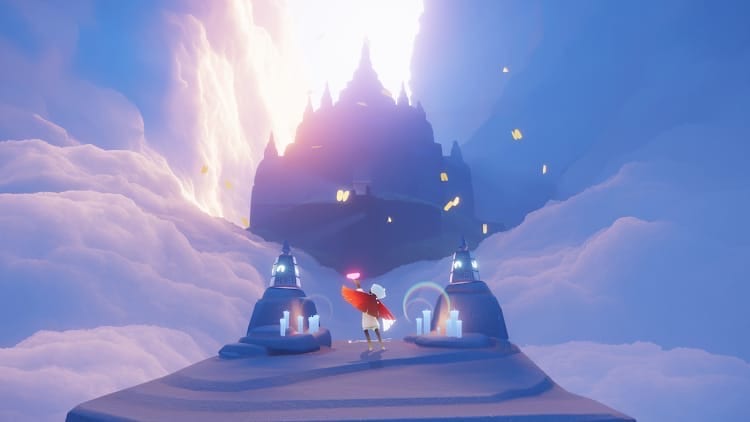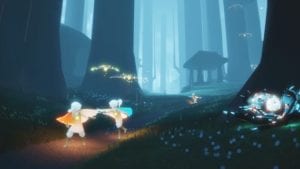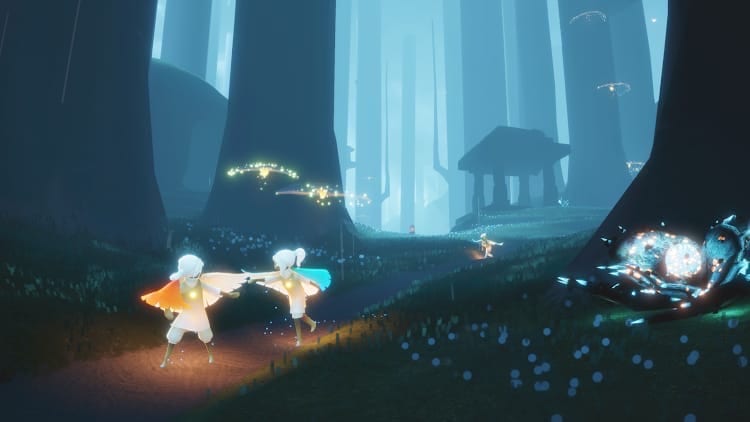 Each such location has branches, but the aisles are blocked. To open them, you will need to put a few specific items next to each other.
13. Towelfight 2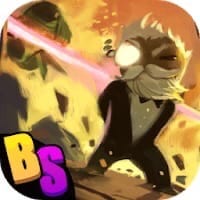 Butterscotch Shenanigans create quite interesting and funny projects, and Towelfight 2 is no exception.
This is one of the most hilarious RPGs on mobile platforms. You play for the space trucker Flux Dabes. Bastard Hugo Doko dragged him by force on the planet Towelfight.
Trying to survive on this strange planet, you need to repair the ship. Build a base, tame the wild creatures of the planet.
Also, you have to fight with local fauna and create weapons and items from their remains. It sounds creepy, but it's fun.
The system of upgrade and Kraft in the game is very branched out and thought out.
You are simply filled with new recipes. The base is growing rapidly. There are production stations, where you can process more and more complex materials.
In his travels, Flux wanders to distant corners of the planet with dangerous monsters. So, we need better equipment. On the map, in order not to get confused, you have to put signs.
Here is the best place to mine stone. Here the natives have broken the garden. It is not forbidden to steal nutritious plants. Also in this place is a rare artifact. The activation of it allows some time to collect resources faster.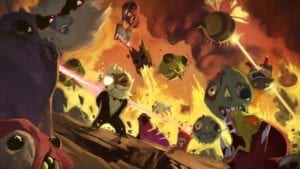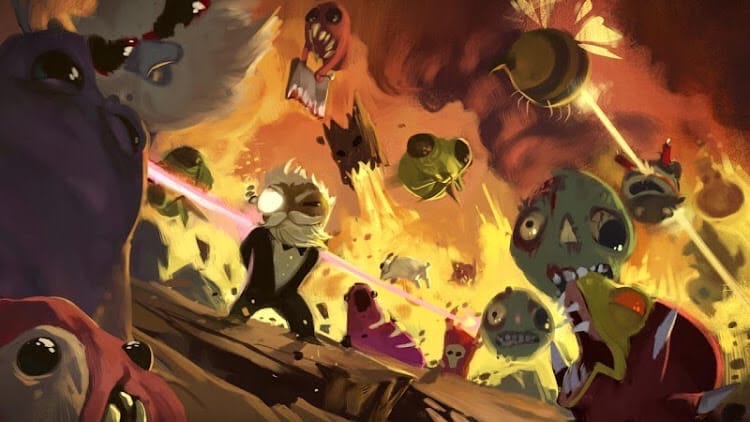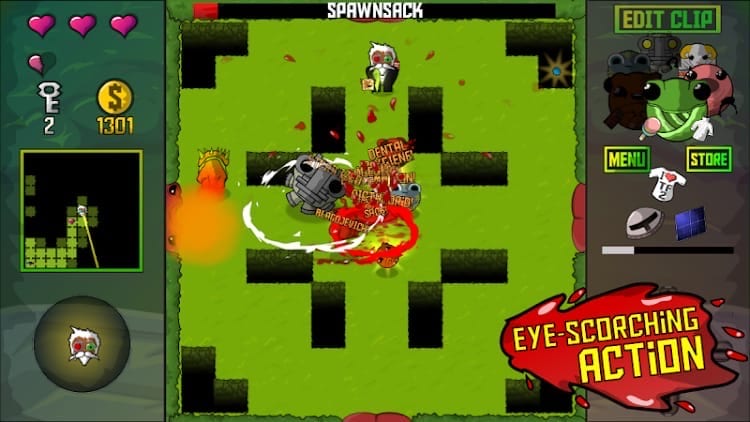 If you like unexpected gameplay, and endless Kraft, it is worth playing in Towelfight 2.
14. Eternium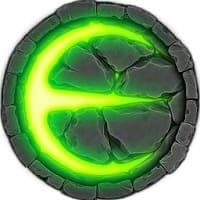 Eternium is a great turn-based strategy. Control is convenient and well combined with mobile gameplay. The gameplay is fun and exciting.
You and your group go on a mission to prevent the enslavement of the world by Ragadam. You will fight hordes of skeletons and demons.
Collect treasures, create objects and weapons, read spells. The system of reading spells is quite interesting. You need to draw symbols on the screen to invoke different magic.
In the game Eternium, you will get a large set of interesting characters.
The warrior has a class ability "Juggernaut", which gives an increase in health and armor for each level, up to 70. It also allows you to do 5% more damage within 4 seconds after a successful parry or block.
The Wizard has a class ability of 7 Strengths and 30 Reflection Rating Points for each level, up to 70.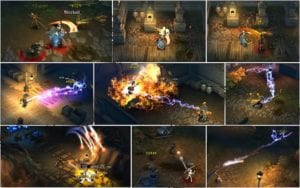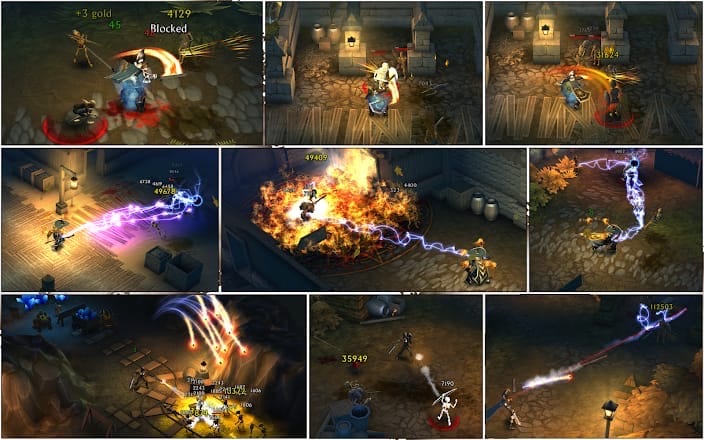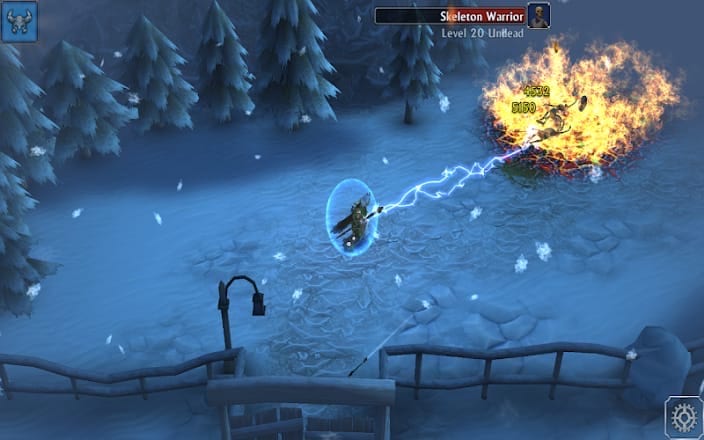 The Bandit has a class ability "Partisan", giving 7 ratings per level, up to 70, and 10% of the speed of movement.
15. Pathfinder Adventures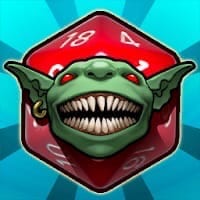 If you like the D&D series, you need to install Pathfinder Adventures on your phone as soon as possible.
The game features classic fantasy gameplay. You start to play a character who knows nothing but the native walls of the castle.
Then you go out into the world, declared war in mysterious circumstances. Risk everything and fight with mythical creatures.
Traveling in the proud loneliness – a dubious pleasure. The developers have come up with a lot of characters, ready to make your company.
Bright, eccentric figures. Its charm game owes primarily to them. Among the possible companions:
Suffering from split personality necromancer Zar.
Jahayr's self-confident druid.
The arrogant witch Dinaheir.
The legendary Minsk Ranger with a hand-held space hamster, Boo.
Each of these characters has its own goals and moral guidelines. If they do not like your actions, they will leave the group in protest.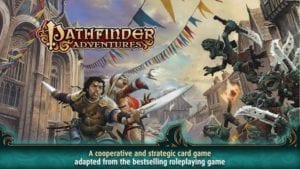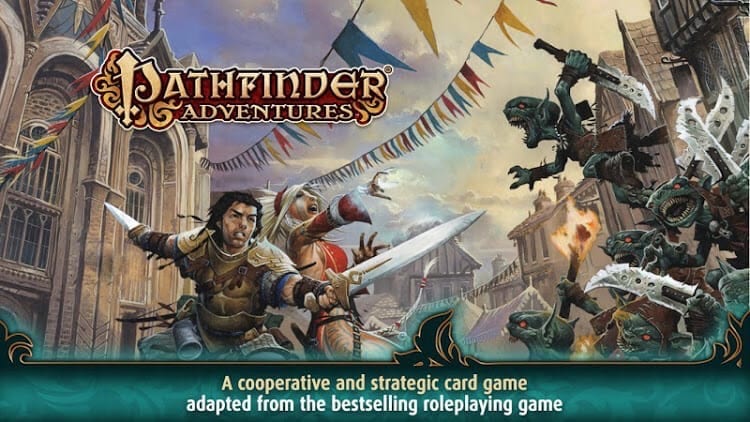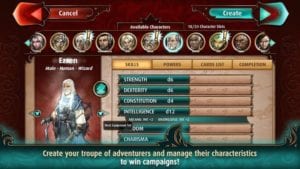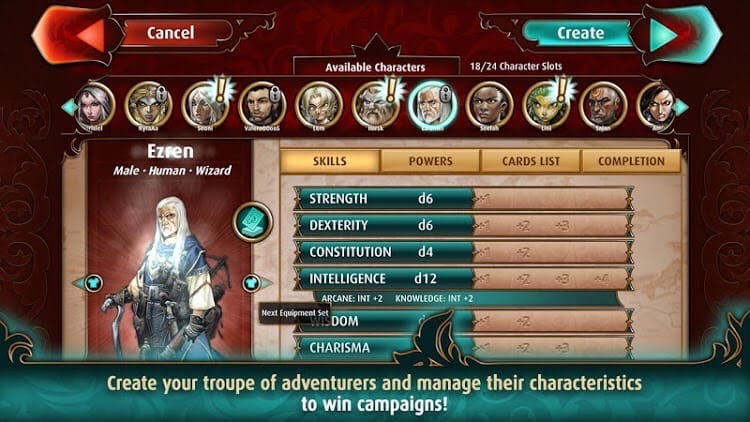 If you love the old Middle Ages, dungeons and fighting monsters, the Baldur's Gate please you.
16. Pocket Mortys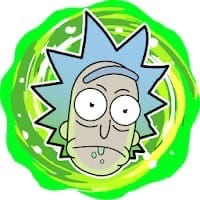 Do you like Pokémon? And Rick and Morty? In essence, the original Pokemon series was a great RPG.
Pocket Mortys is as close to the original as possible. Here you can legally play on your phone in an exciting and unusual turn-based strategy.
The game itself begins as well as any series of cartoons. Rick is busy with science and something stubbornly masters.
Morty is bored and suffers from idleness. In Pocket Mortis Rick is working on the creation of a device that bears the name MortiPad.
It allows you to set different characteristics of Morty's behavior. You can even change his appearance. Also, it is capable to create clones Morty in other, alternative realities.
While Rick was working on the new invention, and Morty was hanging around his grandfather, behind them formed a mysterious portal.
You run Rick, who does his scientific "things" in the garage. At the same time, the mystical Rick appears from the portal and causes the battle of Morty. Then Rick gets to the Ricky Council, where he is deprived of a portal cannon.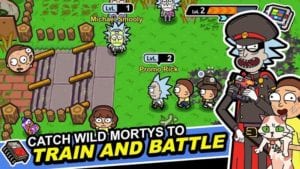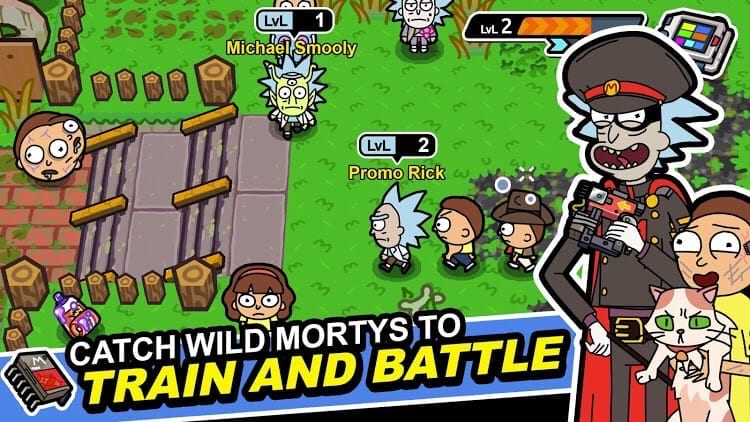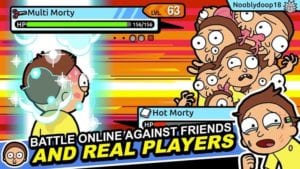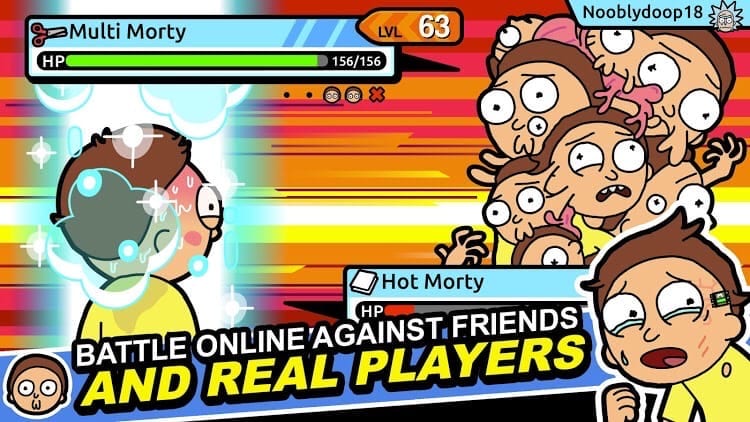 To get it back, you have to defeat 6 Ricks of the Council. But before that, you have to fight with Ricks from other dimensions and earn badges. And then you need to capture all kinds of Morty.
17. Man or Vampire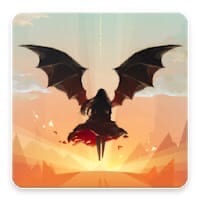 Man or Vampire is an interesting tactical RPG. It should be played by everyone who misses a really strong plot.
Here you will be haunted by the consequences of your choice and tactical battles.
Man or Vampire game has three main advantages. The great visual style, serious tightening plot and excellent combat system. It constantly throws up new Challenges without getting bored.
There is not much animation in the cut scenes and dialogues. But all the animations of the units in battle look amazing.
The most important thing here is not the specific details of history, peace or heroes. But the heavy atmosphere of peoples on the verge of extinction.
The world is on the brink of death. "Saga Znamen" really plunges into the feeling of the end of the world. Lack of food, destroyed cities, the population and escape the coming darkness.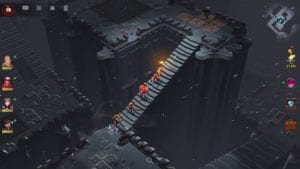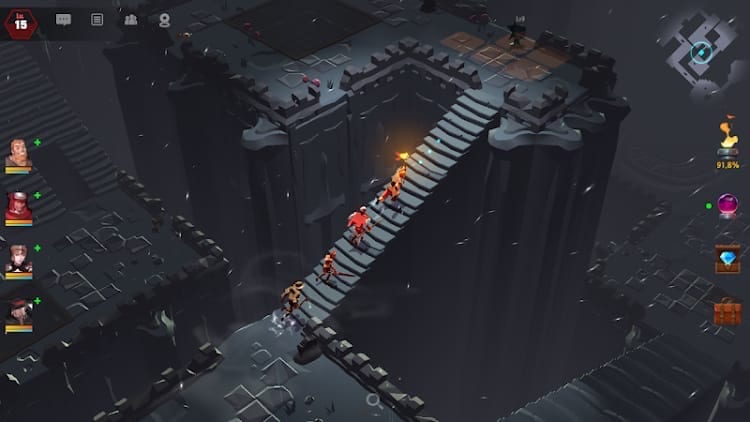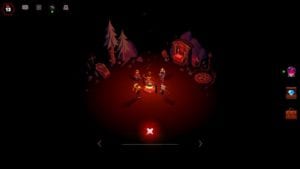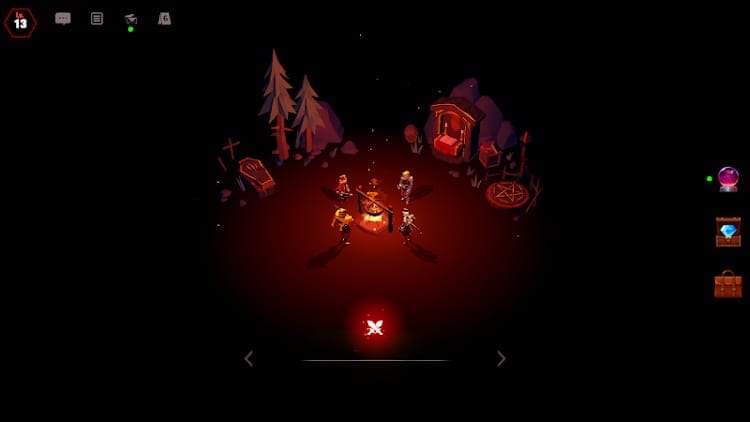 People who commit desperate unexpected actions, trying to save their skin at any cost.
You may also like: 11 Best zombie tower defence games for Android & iOS