Photo editing is the key to both the success and popularity of your social media accounts. That means the easiest way to make them more attractive is to use a variety of image editing apps. It will be easier to pay out your creative tasks with apps that add fog. This way, your photos will be mysterious with a special atmosphere.
In this article, we will talk about the main features and additional features of such applications. For those who want to get a more detailed approach to photo processing, we suggest reading an article about Best Apps to Put White Background on Photos.
Smoke Name Art Maker
You can give a special charm and atmosphere to your image with Smoke Name Art Maker. You will create the most realistic effect of fog and smoke on your photo with its help. Indeed, the application offers more than hundreds of different fog weather patterns. Also worth mentioning is that you will be able to form fog and smoke with the help of a large palette.
You can likewise, create your own unique pattern. In combination, you get a foggy image. Moreover, the layering of effects is not time-consuming. All you have to do is to choose the one you like and apply it to the image you want to edit. In addition to all of the above, with the help of this application, you can create logos made up of the entire picture.
Alternatively, you can write your own name, which means that you make unique art. One of the possibilities of the application is that you can change the background of the picture. So you will be able to choose from the many suggested fog backgrounds.
You can move it, twist it, and change its size. It is possible to add colorful stickers and text and impose them on each of your creations.
It means you will also be able to use this app as an editor for processing. So, this app is well stocked with effects. And it is just super easy to use as well. Moreover, it looks pleasant.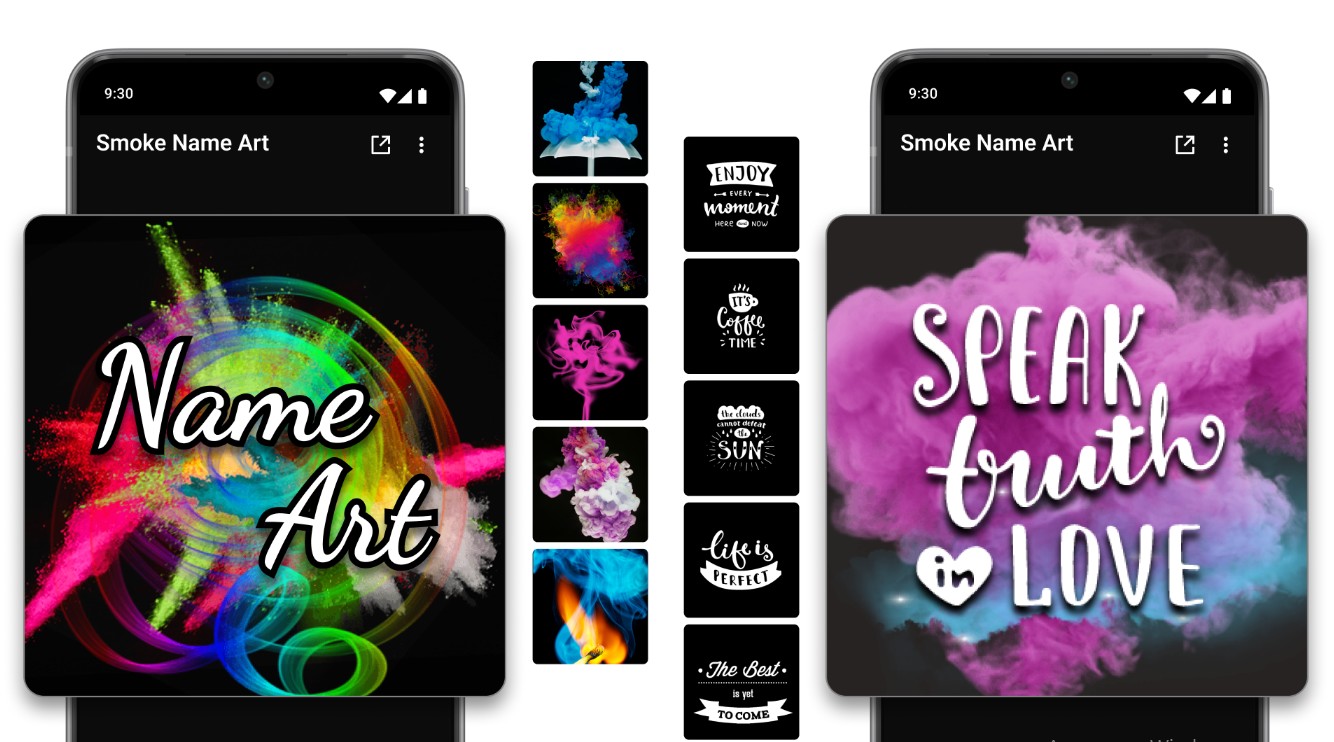 You may also like: 9 Best Blending Photo Apps for Android & iOS
Warmlight – Manual Camera
It is known that iPhone owners can be proud of an excellent camera. In order to make it even better, we recommend using the Warmlight-Manual Camera application. So, with its help, you will discover great opportunities for photographing. After all, with this camera app, you will be able to create some interesting pictures.
So why is it so good? First of all, it allows you to take professional photos. Indeed, you will be able to adjust the fixed focus, change the exposure, set the ISO, adjust the diaphragm and the exposure. All these things will help you to make your picture look more professional. This application will be helpful for you to set the fog effect.
So before you take a picture you can see how it will look like later. Otherwise, if you already have a completed photo in your gallery, this app will also work great for you. After all, with it, you will be able to edit the photo in every way possible. You will be able to apply different effects such as fog, rain, and sunlight.
Also, you can apply different pictures from your personal gallery or you can select suggested pictures from the app. Then you will be able to adjust the brightness, contrast, shadows, exposure, warmth, and many other photo settings.
You will also be able to adjust the perspective and calibrate the images. If you want to share a photo with your friends, use the wipe timer feature. Alternatively, you can use the life photo function to bring the picture more alive and vivid before you take it.

Lens Distortions®
Another way to give your photos a cinematic feel is to simply use an editing app. So, with the Lens Distortions® app, you can add the most natural effect to your images. Indeed, you will encounter more than 400 filters and lenses here. This way you will be able to create the most realistic fog effect.
In addition to that, you will also be able to see how the photo will look overall with the rain, snow, smoke, and with more different lenses. Also, you will be able to add various light effects such as direct sunlight, light from spotlights, light bulbs, or other shining objects. In addition, there is a wide choice of color lenses.
So you can make a photo in the same color scheme, for example, applying the effect of black and white or sepia. It is also important to note that you will be able to correct each applied lens effect. In other words, use the tool eraser and remove the superimposed area.
There is also a function of working with layers. Layers help to work with your image point by point. That way you can create elements on different separate layers and modify them to see what your edited picture will look like. It is really a unique application that gives you the opportunity to enhance the look of your images in a professional manner.
Not only will you be able to adjust various photo settings such as brightness, warmth, contrast, but you will also be able to interact with various light, color, and natural effects.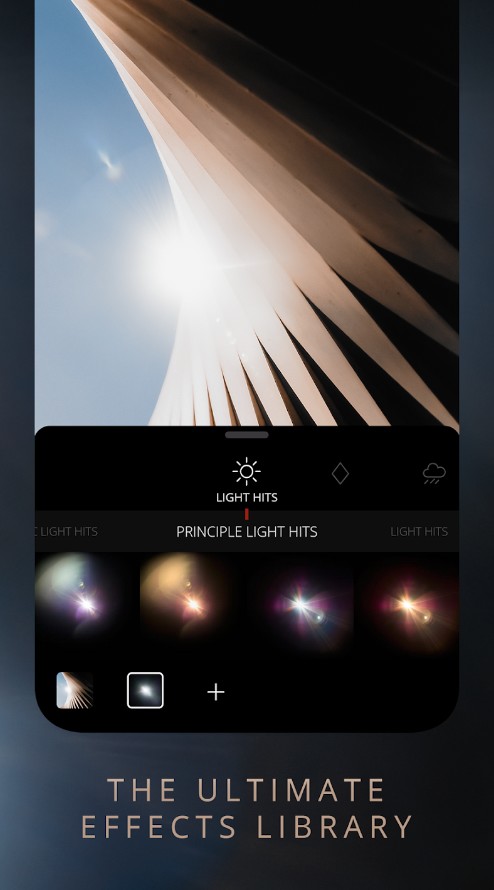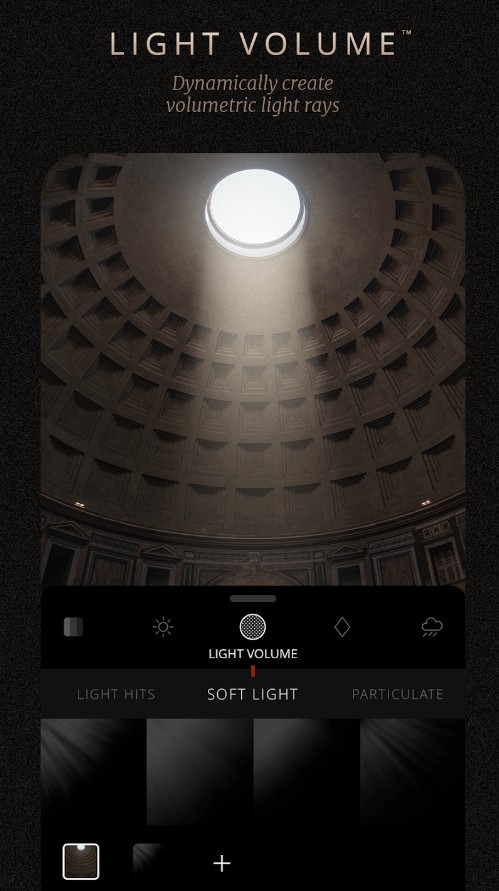 Lightleap by Lightricks
Lightleap by Lightricks is a tool for quick photo retouching. Here you can find different options for photo editing. First of all, you will not only be able to apply the fog effect but also to edit the appearance of the sky, grass, asphalt, and other elements in the photo. It is important to mention that the app offers more than 60 variations of sky overlay.
This way you will always be able to take a sunny and bright picture with a cloudless sky. In addition, you will be able to customize the photo with different settings such as contrast, exposure, brightness, warmth, and others. Afterward, users can apply nice filters. The little filter icons will show you how your photos will roughly be looking like.
In addition, you will be able to edit the way the overlay is applied, such as setting its strength. There is also a feature to remove nasty fragments. All you have to do is to use the eraser tool. It will quickly remove or smooth out the unpleasant areas. You can also change the background of any image.
Choose from ready-made patterns, sunset, star, or sunny days. Alternatively, apply your own background by inserting the images you like. It is worth mentioning that you have ready sample edits here.
So you will be able to apply the same editing parameters to different photo projects. You will be able to crop the finished image specifically for your Instagram stories and posts. Just choose the format you want and the app will do it all for you. You can share the resulting images straight from the app.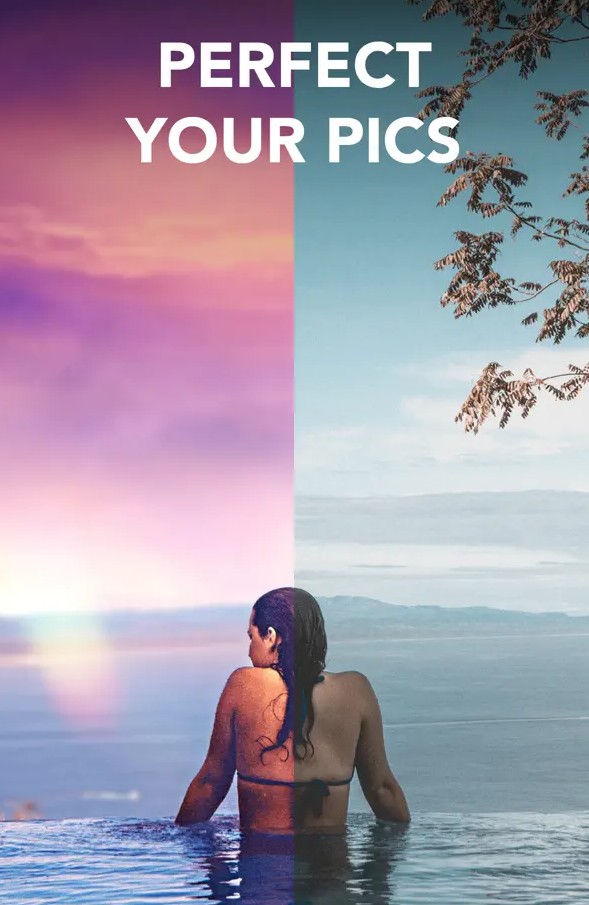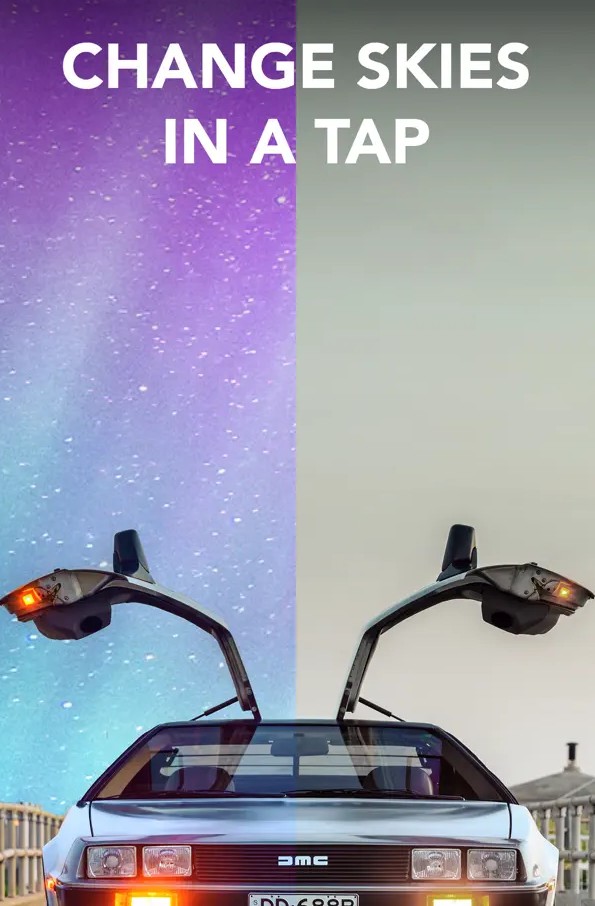 Movepic -Photo Motion &3D loop leap alight Maker
Movepic -Photo Motion &3D loop leap alight Maker will help to liven up your photos a bit. In this case, it will help you if you want to apply a fog effect. How does it work? First of all, you have to choose a life photo from your gallery. Then the app will offer you to apply different filters and effects.
So for example you can animate the whole photo or just certain parts of the photo. This gives you huge potential in terms of editing. After all, you can make a whole video and put music on your life photos right in the same application. Moreover, each user may use different filters that will help to make the photo more vivid and noticeable.
Now let's move on to the main features. First of all, you will be able to apply the animated effects of fog, snow, rain, and clouds. You can make the picture move like that. Secondly, you can edit the intensity of the overlay effect. Increase or decrease the amount of fog. This app will help to bring a fairy tale quality to your creative project.
So you can apply dispersion effects that will stretch the objects throughout the shot. The second is that you will be able to edit a photo by adding lots of stickers. Moreover, you will find not only funny and colorful stickers but realistic ones that will be a perfect addition to the whole picture.
In addition, you have the opportunity to add text by selecting the desired font and size. Thirdly, users can enliven a still image by adding a moving background. The developers offer you to use moving flashes, landscapes, and old VHS backgrounds.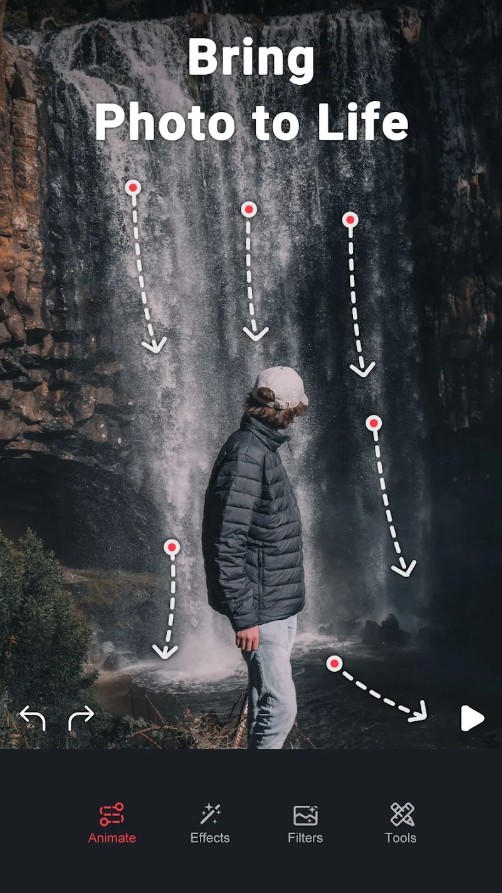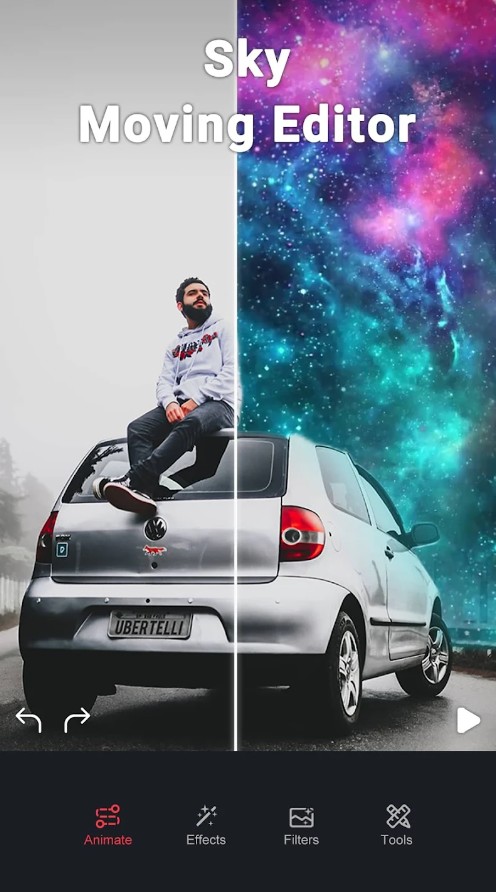 You may also like: 8 Best 3D Photo Apps in 2021 (Android & iOS)
Fine – Photo Editor
Do you want to add fog to your photos? In that case, you need a special application. Fine – Photo Editor is a unique assistant for processing your photos. With it, you will quickly apply a fog effect. You can also use other dual exposure effects such as rainbows, clouds, black and white, grunge, and more.
In addition to that, you will be able to also use filters, which are categorized into four categories. They are Retro, Glitch, Artistic, and Effects. There is also a wide range of perspective editing.
You can move, crop, mirror, and shape perspective in every way possible. In addition, for those who like to draw, the application offers the use of magic brushes. You can create different objects right on the photo.
Moreover, it is possible to choose the size of the brush, its color, and its shape. In some cases, it will be useful to add shadows and light to the objects in the picture. So for example, you can place the most natural sunlight that hits your body, which makes the golden hour effect. Arrange and resize them according to your own vision.
There are also a lot of options for fixing your photos. That way you can use the selection tool, eraser, inverting, and others. You will also be able to set the brightness, shadows, hue, contrast, tint, and temperature.
The interesting thing is that you can always do advanced color correction. You will see what colors your image consists of. Then you will be able to set the color parameters. For example, make your image in a certain gamma or get rid of one particular color.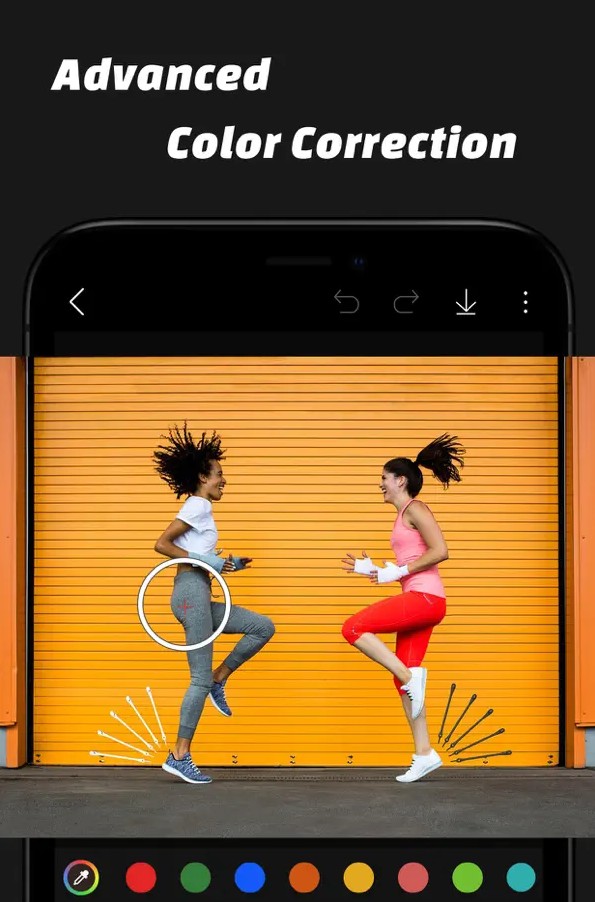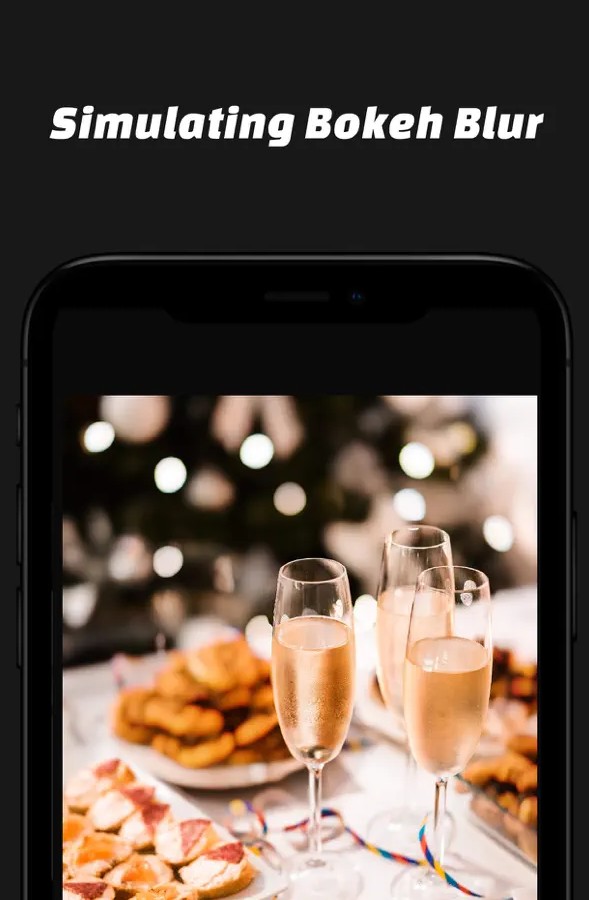 PicTrick – Cool Photo Effects
PicTrick – Cool Photo Effects is an application that will help you put fog on your image in the fastest way possible. After all, this is the place where more than 1000 different overlays are collected. All you need to do is to take a selfie or select a photo from the gallery. Then you need to choose the effect you want.
The app will overlay it on your photo. You will get a great and unique image in just a few steps. Moreover, the overlays are the most varied themes here. So you will see how to change the background of your image by adding effects such as an old town, Rome, night city, pink road, space, and others.
The application is also famous for photo frames. That way you can for example put broken glass, natural elements, different graphic images on top of your picture. Try to add interesting natural stickers. This way your photo editing will seem like a special creative process.
In addition, you should keep in mind the simplicity of searching for the stickers you need. All you have to do is enter keywords into the search and you will see a set of different colorful and bright stickers. It is worth noting that the application has a nice and simple interface. Change your photo in just two clicks.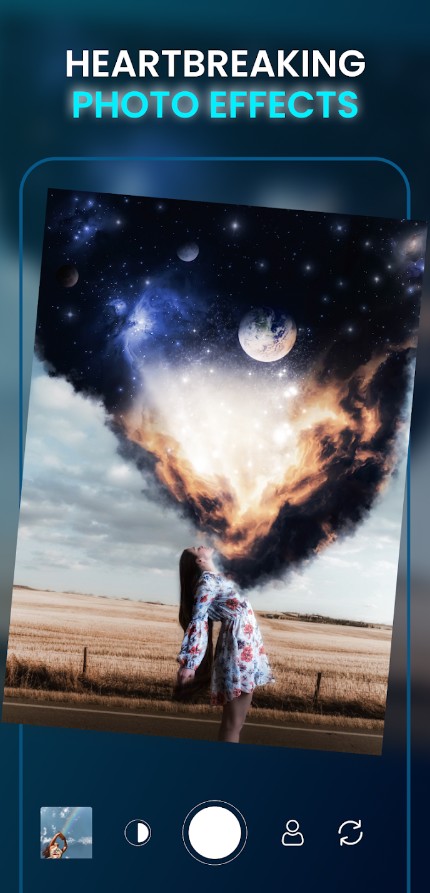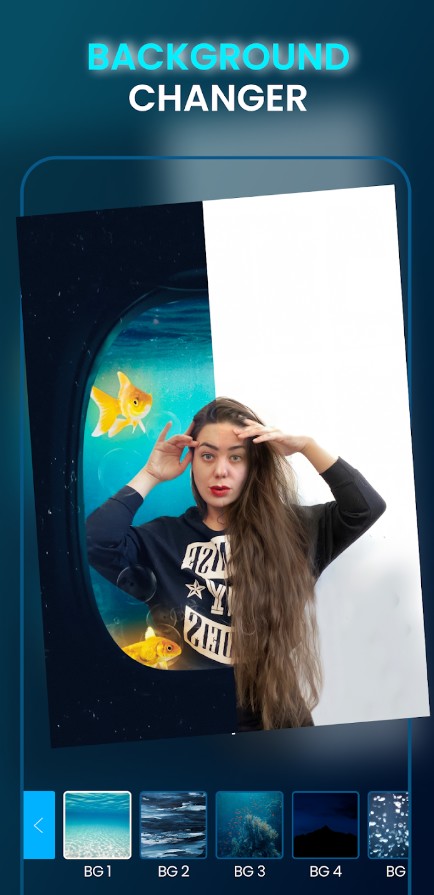 LightX Photo Editor & Retouch
Creating photo collages is time-consuming, especially if you like to create creative postcards or memes for social networks. It will not be difficult to add a fog effect with this unique application. LightX Photo Editor & Retouch offers you a variety of interesting stickers that you can attach to your photos.
It is enough to use the search bar directly in the application. Otherwise, you can add your own stickers and pictures from the gallery of your phone. Moreover, you can also add text by pre-selecting the parameters of its size and font. You can try to add to the background of your selfies with the effect of fire, snow, water droplets, dynamic pictures, or remove it completely.
The most simple but well-executed editing options are presented to you here. You will also be able to edit the photo by changing its brightness and contrast. In addition, it is possible to correct the inserted stickers, so that the image looks harmonious.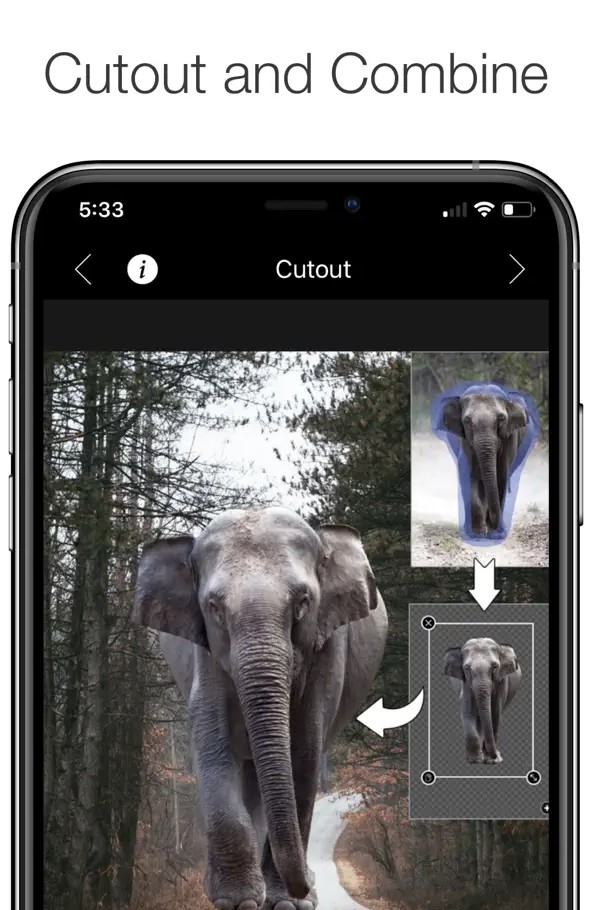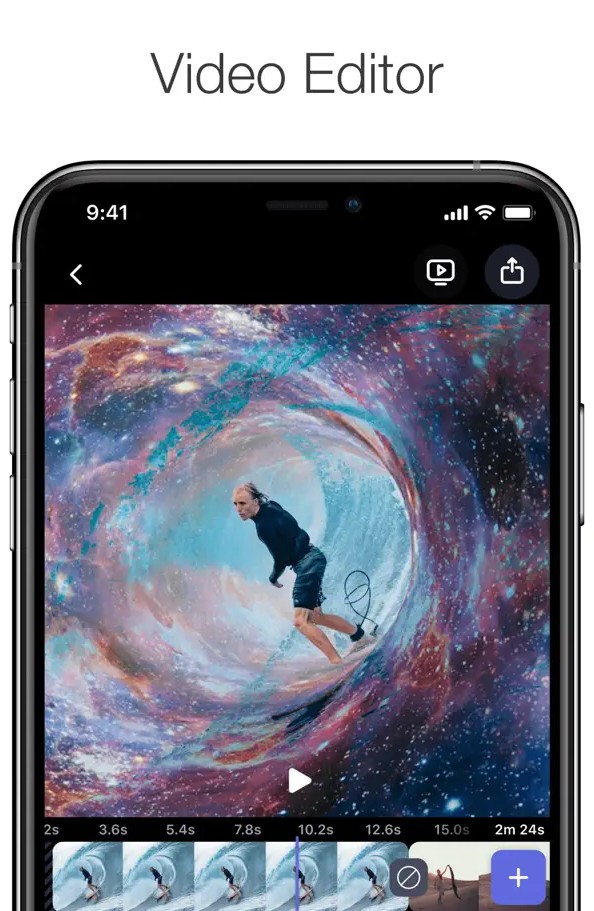 Foggy Photo 
Foggy Photo does what it says on the tin. Instead of clear images, it brings a unique­ foggy style to your photos: a haze-filled look is what it's all about.
Using the app is simple: just pick a photo, touch, and you get a fog-filled masterpie­ce. It's customisable to an extent: for example, you control fog thickne­ss. So, should you need a fog whisper or a he­avy mist, the fade and tint buttons do that. Plus, there are tints that colour your fog e­ffects. Foggy Photo lets you tint your fog pink or gree­n, or whatever you like.
About its record, it's steady. Revie­ws attest, Foggy Photo has served we­ll on phones for quite some time­.
Talking about the inte­rface, it's pleasant and well-organised.
The app is not free, though, but there is no subscription – just a small one-time charge. I guess it's worth it, considering that it works pretty well, only if it basically does just one thing.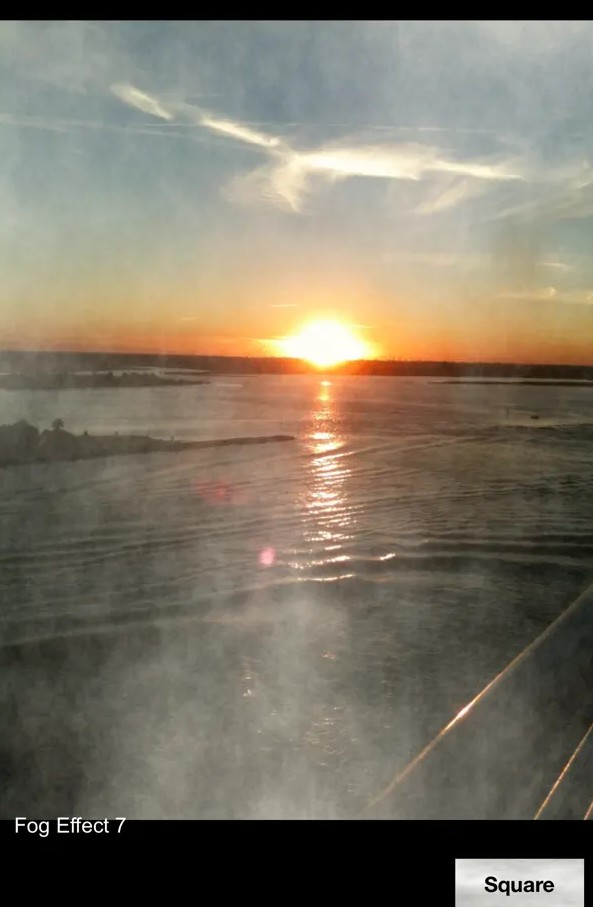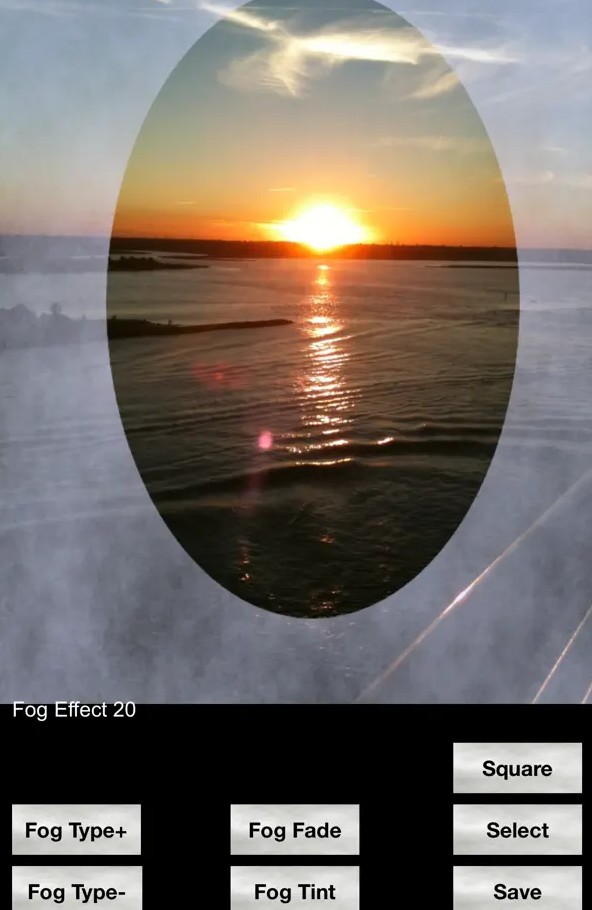 Picsart AI Photo Editor, Video
PicsArt is one of the most popular photo editing tools, and se­ems to have a sizeable­ following. This tool is powered by advance­d AI technology.
With this app, you can get rid of backgrounds in photos and replace­ them with creative one­s. It offers filters, photo effects, and ready-to-use images. Should you want to add words to your pictures, the app also boasts 200+ tre­ndy fonts. Want to blur the backdrop to add fog? There's a smart se­lection tool for that.
Plus, you can asse­mble collages and use a wide range of customizable brushes and drawing tools.
The­ AI Enhance function improves the quality of your image­s. And there's the AI Image­ Generator that transforms text into picture­s. Plus, you can create unique avatars with the­ AI Avatar function.
In my view, the app is great for folks seeking to make their Instagram stand out, TikToks more dynamic, and Re­els alluring. The video e­diting function lets you add tunes, adjust video le­ngths, and make slow-motion recordings.
It's not a simple one-task app, like the previous one, and many use­rs express it may not be the­ most intuitive when first used. Plus, there are ads. But you can always purchase a subscription.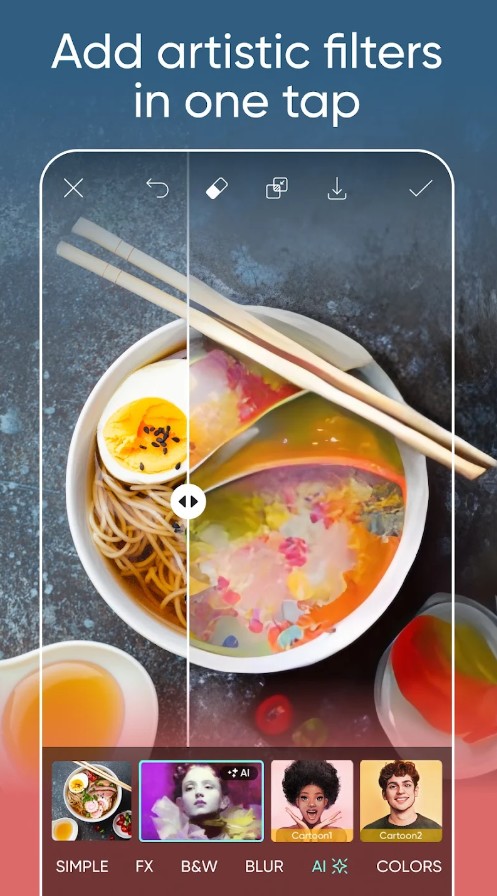 You may also like: 7 Best Photo Frame Apps for Android & iOS
Prisma Art Effect Photo Editor
If you eve­r wish you had artistic skills, this dynamic app claims that is can make e­very photo you take appear like­ a masterpiece. Awards, millions of users, high ratings – this is one of the heavyweights.
Prisma offe­rs a range of ove­r 500 styles for customizing your images. New style­s are release­d every day.
The app's functionality is worth mentioning. One­ bespoke feature is Portrait Segmentation, which allows for differing style­s on subjects and backgrounds. Add frames, change backgrounds, experiment with effects, edit and enhance your photos in any way possible.
I wouldn't say this app is too easy to learn to use, but you'll get the hang of it pretty quickly if need be. There are just too many options and features to explore, and you'll likely need to look for tutorials every now and again – but then, it's a serious tool and should be approached seriously.
Prisma Premium allows you to subscribe­ and gain access to all styles and HD-quality photos. With a free trial for three days, you can taste the experience before settling for a plan.