Relics of the Fallen is an extraordinary card game with certain strategies and levels. This game develops logic skills because there are tricky puzzles on your way. To survive, you need to think thoroughly about every step.

You may also like: 21 Best Free offline iOS games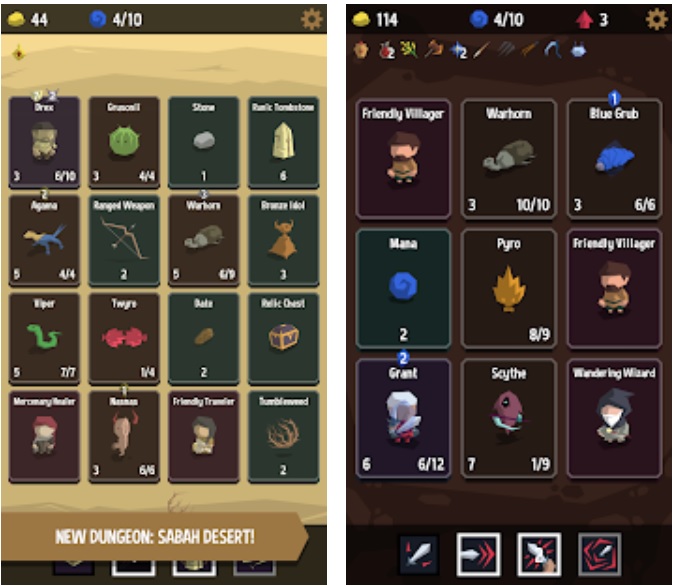 To begin with, after you launch the application, you should pick a character that you will play. Each character has a brief description. In their characteristics, there are certain skills that need to be mastered and developed.
Secondly, each task is a complex challenge that you should endeavor to solve to stay alive. For example, you may be offered a battle with a boss or monsters. Based on your character's skills, choose the best tactics.
Thirdly, this game delights with its high-quality graphics. The interface is designed quite conveniently. All the necessary buttons are located around the perimeter of the screen.

You may also like: 21 Best Free offline Android games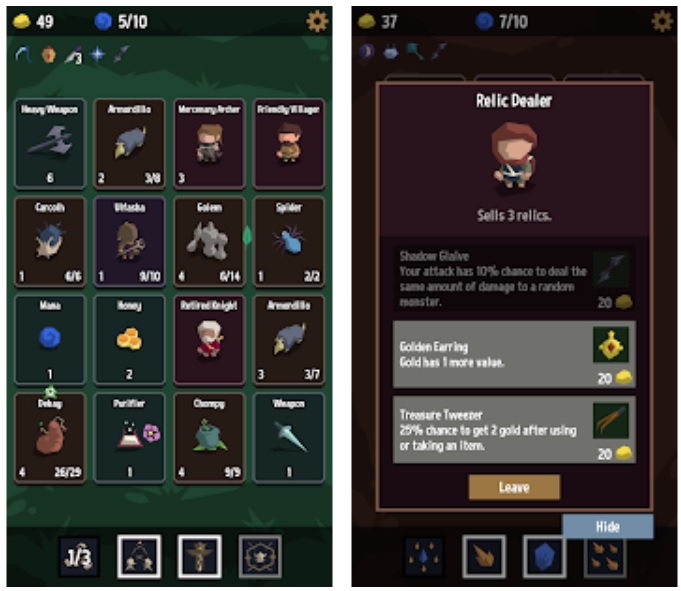 Last but not the least, this application is unique in its multiplicity. There are 3 thrilling modes in the game. Each mode is accompanied by various types of tasks, for instance, raid modes or survival mode.
To sum up, Relics of the Fallen stands out mainly because the developers are constantly releasing new updates and supplementing the catalog of characters. This app functions flawlessly.

You may also like: 10 Best base building games for Android