Smartphones have become an ideal companion for gamers, as they can run the game anywhere and anytime.
Our list of the top 21 offline games for Android can help you choose a great game of any genre that can be played offline anytime, anywhere.
Mortal Kombat X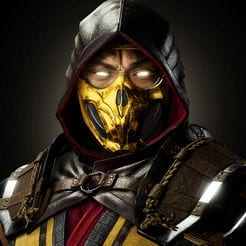 Mortal Kombat X is an upgraded fighting game for phone or tablet. Advanced players may be surprised by:
New rules of the game: now more than 2 opponents participate in the battle, the battle is not one-on-one, but a team on a team.
Characters that changed, some not even in the original Mortal Kombat X.
Why download Mortal Kombat X for Android?
Unlike the PC or console versions – here the characters are presented in the form of cards that you can buy and improve, the battles have become much easier and are controlled with just a couple of clicks.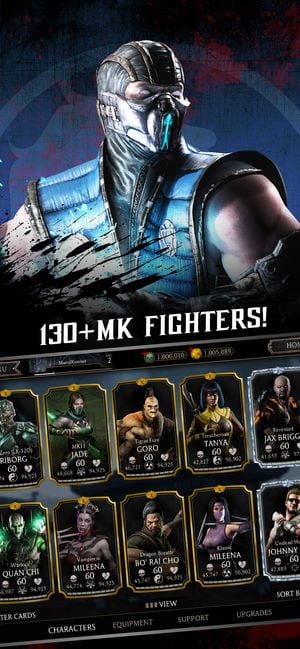 Three fighters will participate in the battle on each side. In this, the game resembles Injustice, they can be changed during the battle to gain an advantage over the enemy.
Before the battle, you will be able to learn the characteristics of the opponent's cards, in order to make a conclusion about the strong and weak points of the opponent.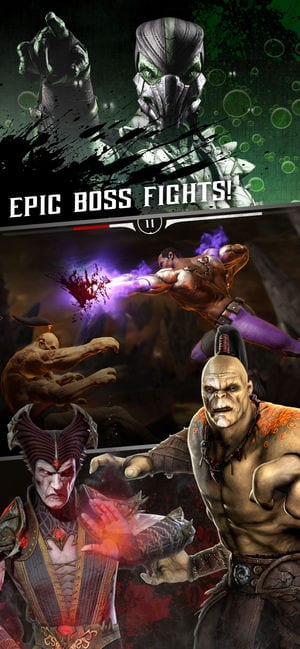 The game has 2 game modes: an arcade with the passage of the towers and online, where you have to fight with real players. Before each battle, you can change the squad, in other words – choose the fighters for the battle.
ADVANTAGES AND DISADVANTAGES
+ the legendary game in the mobile version;
+ easy controls;
+ the picture pleases the eye, a lot of special effects;
+ nice music;
– a huge number of various cards, numbers, characteristics (the game turns not into a fighting game but into a turn-based card strategy);
– limited attacks.
Mortal Kombat X is a good opportunity to relax, to realize your adrenaline after conflict situations. New features have simplified the game and made it more accessible for beginners.
The game is provided for free, but there is a shop where you can buy cards (with different capabilities), as well as artifacts and weapons.
You can also check: 5 Best mini racing adventure games for Android & iOS
BADLAND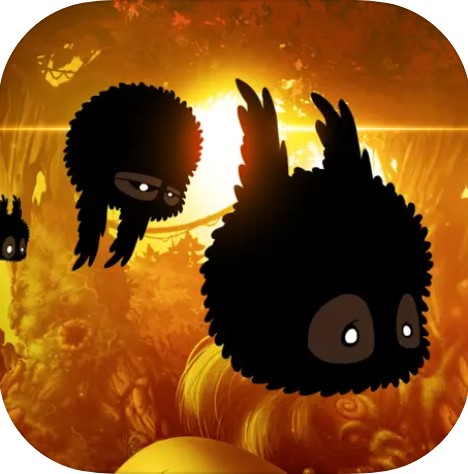 BADLAND is an exciting mobile adventure platformer that deservedly can be one of the best games. The graphics in the game is just amazing, and the idea is presented vividly and with bright special effects.
Why download BADLAND for Android?
This game is a mysterious world with black creatures. You have to move from left to right in a 2D world, flying over obstacles, and dealing with moderately challenging yet sometimes quite tricky puzzles in order to reach the escape. Here you rescue your little clones and build a large collection of them.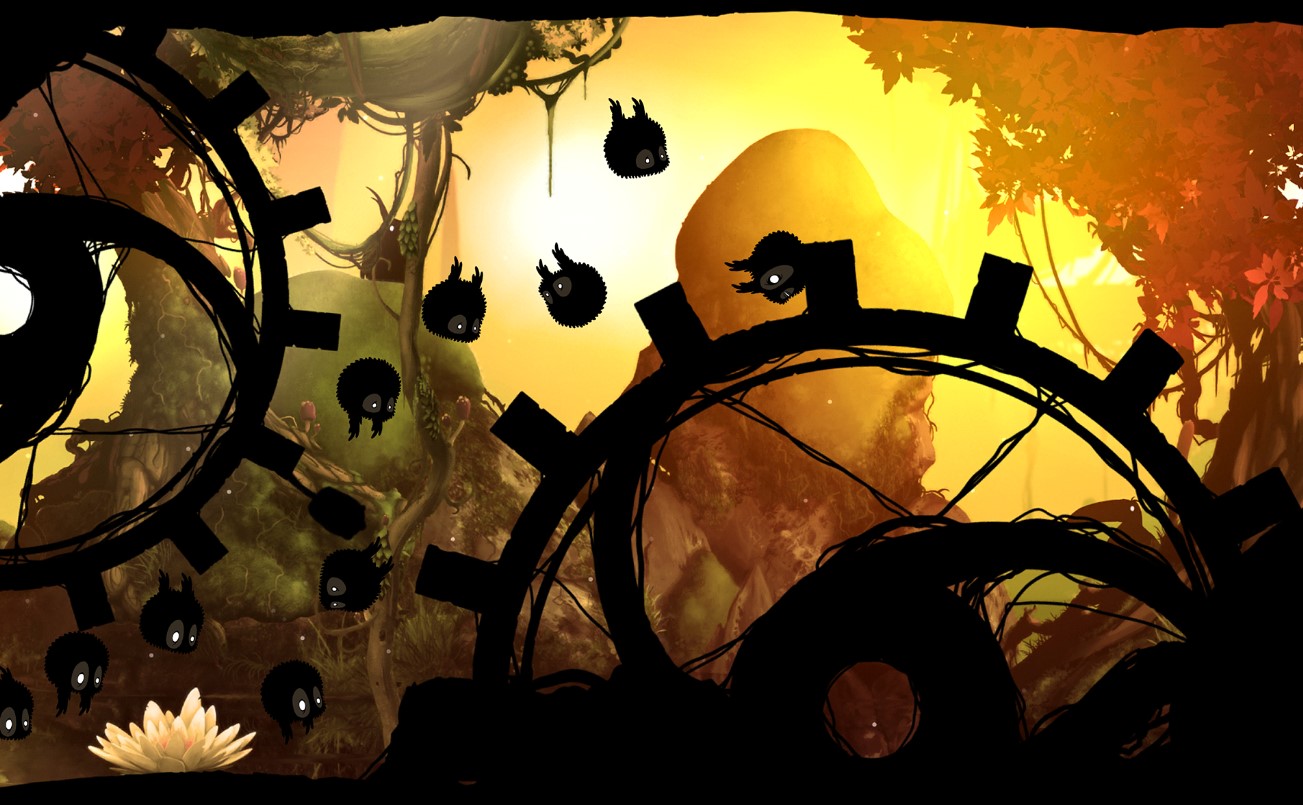 Besides, it has some amazing gameplay physics. All objects are moving because of the wind, or when your character bumps into them, the clones roll from side to side, bombs explode with stones falling off, and the character himself flies amusingly.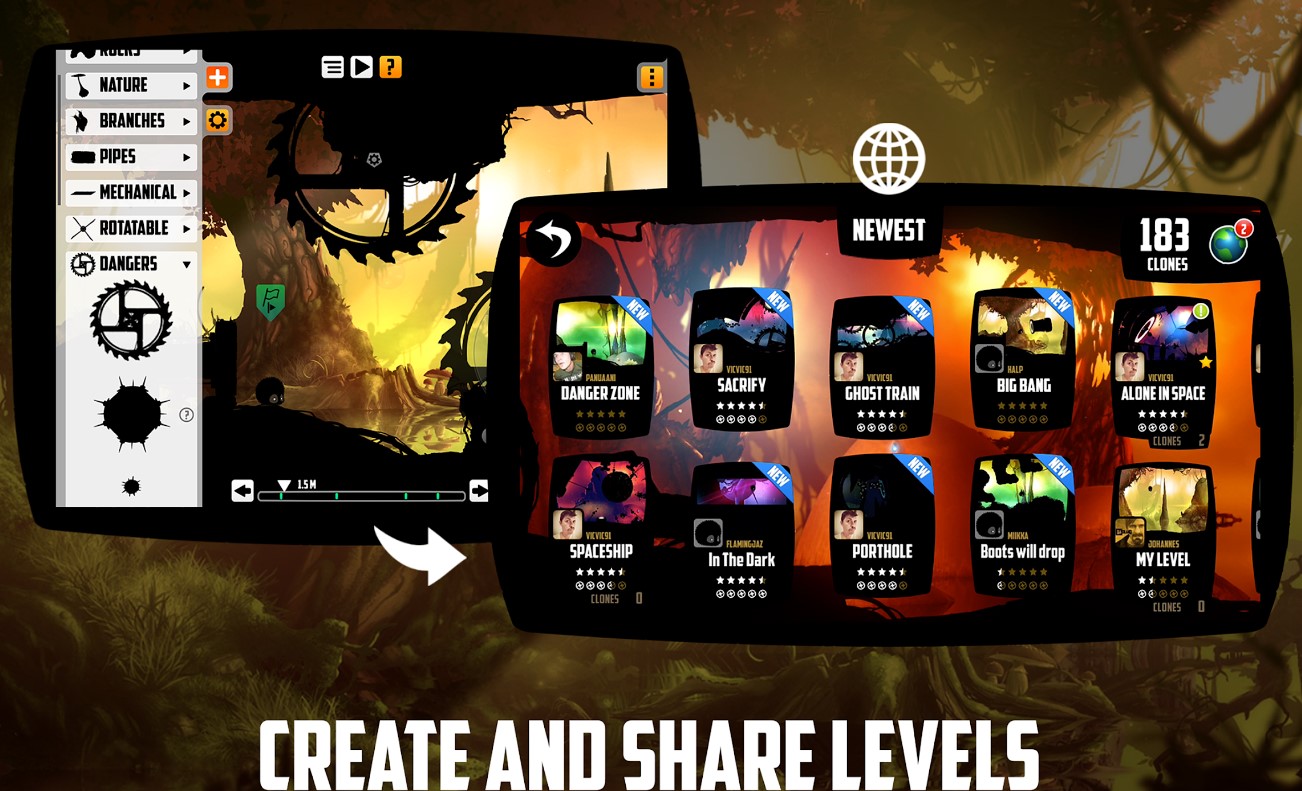 ADVANTAGES AND DISADVANTAGES
+ the gameplay is simple and fun;
+ fascinating quests;
+ variety of levels;
+ outstanding graphics;
–not all levels are available for free.
Death Race ®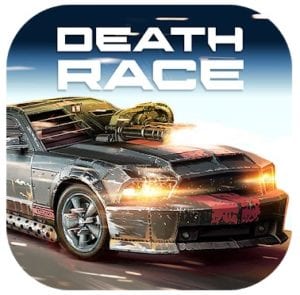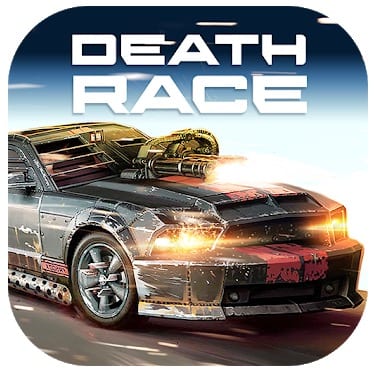 Ready to download Death Race – a racing car shooter game for Android to show who's in charge here and prove that you can cope with any task?
This game is your opportunity to participate in the most deadly races that you can think of. To win, you need to go through many difficulties and dangers.
Why download Death Race for Android?
Play and defeat opponents, go through missions, avoid explosions and shootouts to achieve the goal. You can become a real killer machine for your rivals. Simply put, this is a game for true connoisseurs of dangerous racing.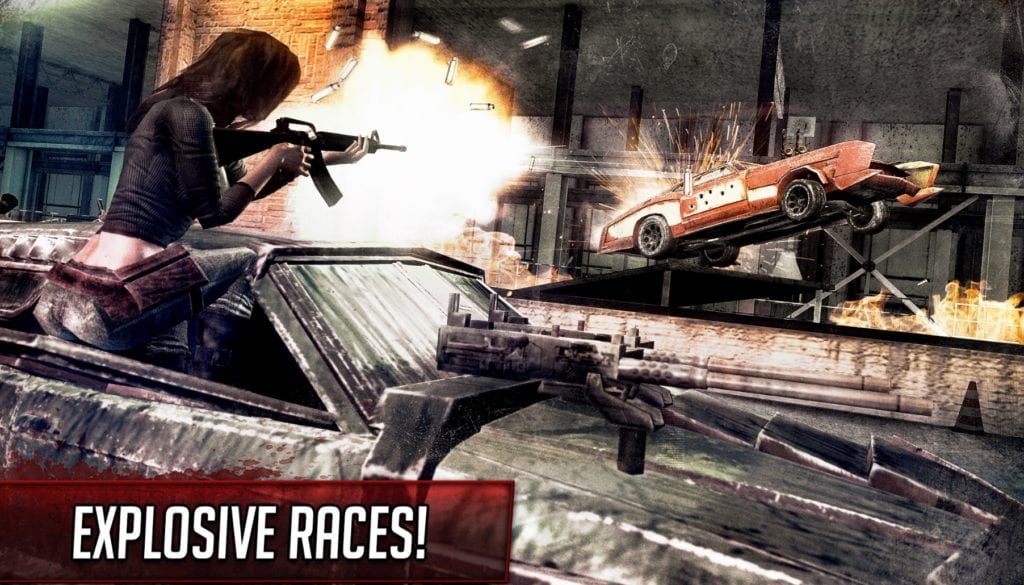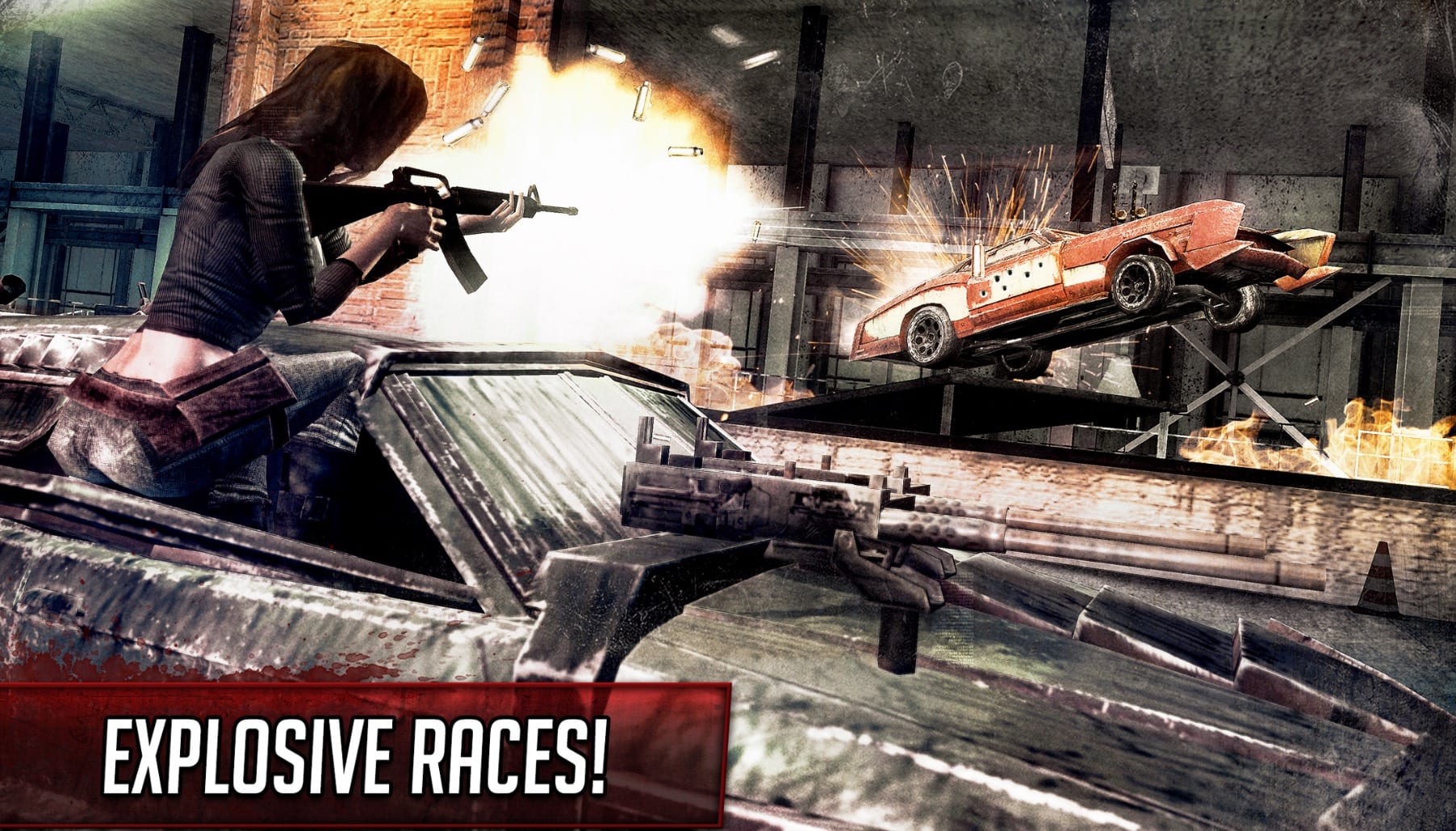 The main idea of the game is to join the struggle for your own freedom since only one will remain alive. Download the game, choose a car and start pimping it to get a powerful transport to achieve victories. The game provides a huge selection of sports cars, trucks and others.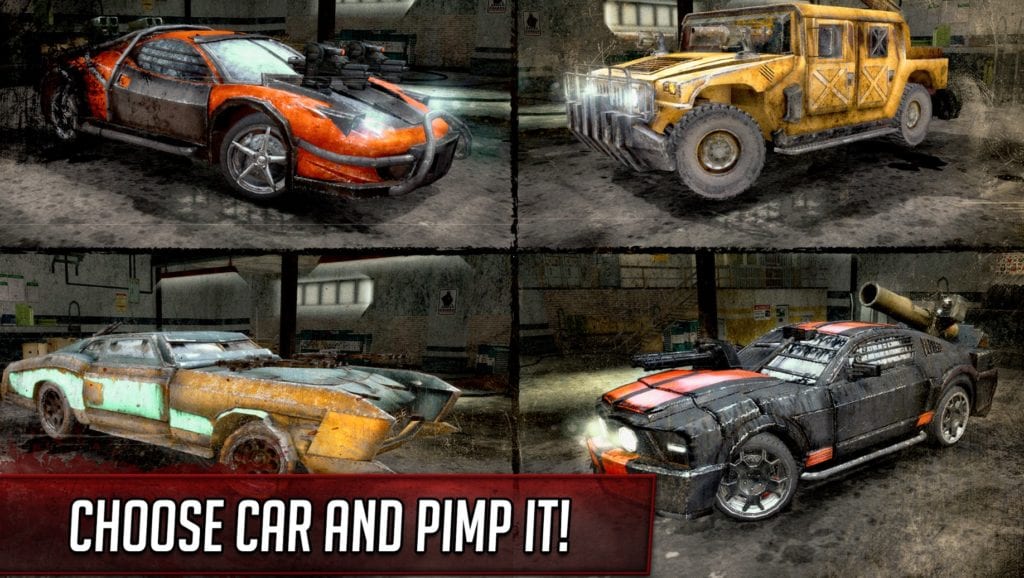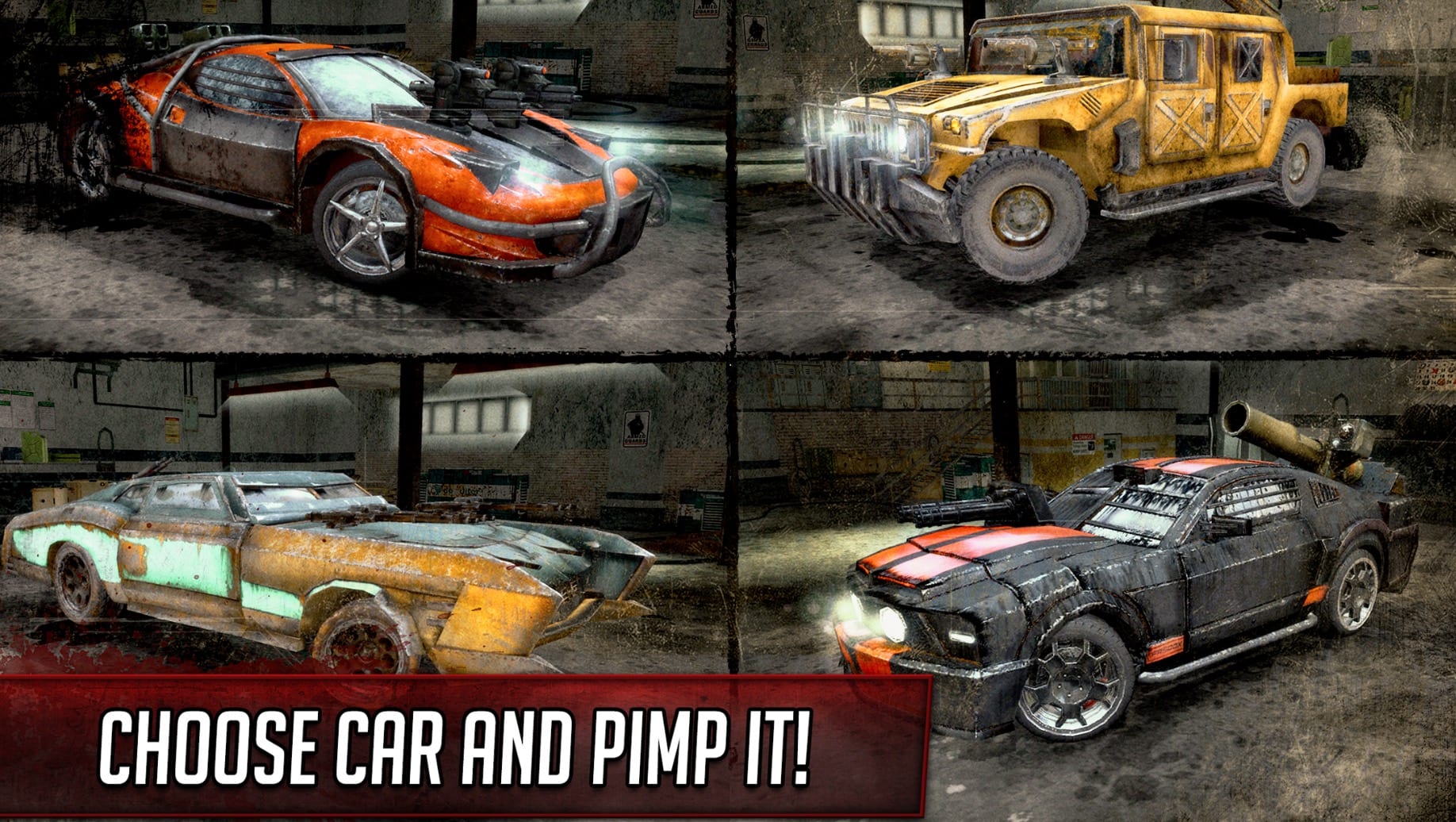 ADVANTAGES AND DISADVANTAGES
+ 3D graphics, which captivates with its realistic and cool design;
+ many different weapons;
+ an extraordinary story, an interesting game process, various game modes;
– can not be entirely attributed to the format of platformer, as there are elements of a dynamic runner.
FarmVille 2
FarmVille 2 is a wonderful farm where the user will be engaged in growing and harvesting, baking pies and doing small business.
Why download FarmVille 2 for Android?
The simulator developed by Zynga takes the user to an amazing and kind world, where people always smile, the sun constantly shines, and the fertile land always pleases with a rich harvest. The game resembles a simple strategy, where you still have to deal with some kind of management.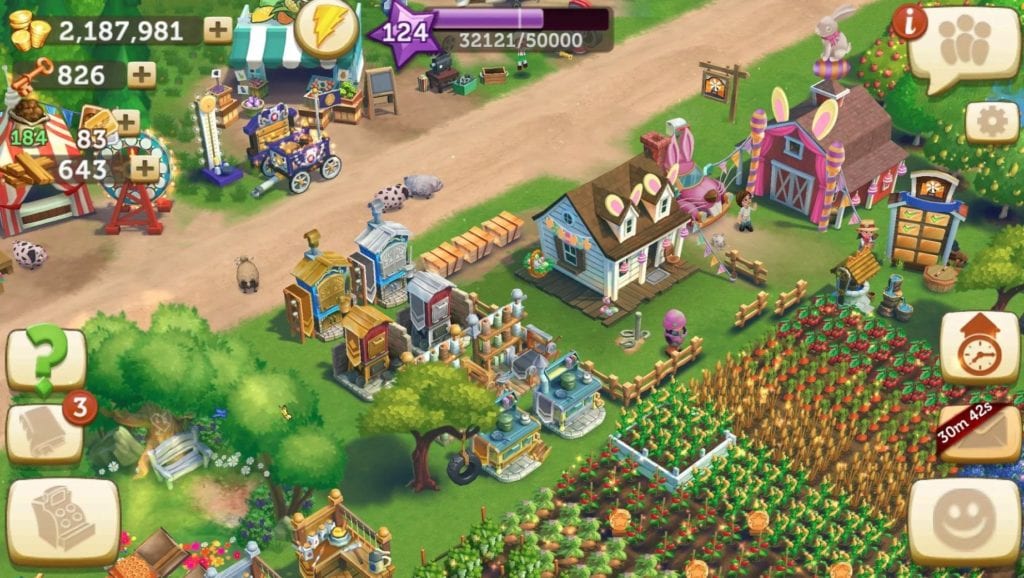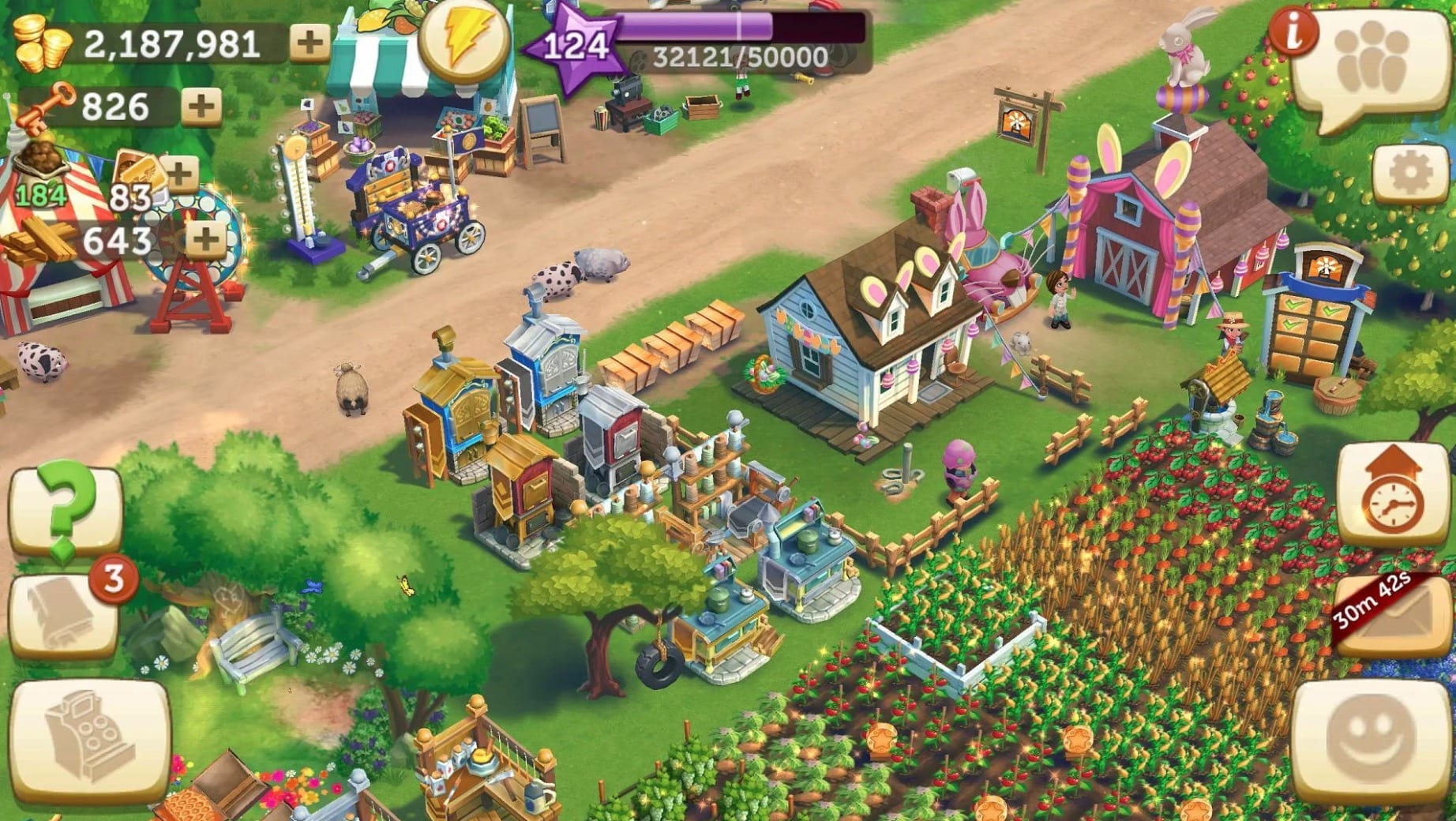 At the beginning of the passage, the user is allowed to customize the appearance of the alter ego, choose clothes and some of the accessories. There are online functions that allow players to unite in small trade unions, exchange goods, and chat.
Almost all models, environments and objects in the game are made in 3D. The visual style is cartoony, but the picture turned out to be elaborate and pleasant to the eye. Character design is pretty typical but cute. Musical compositions are melodic and unobtrusive.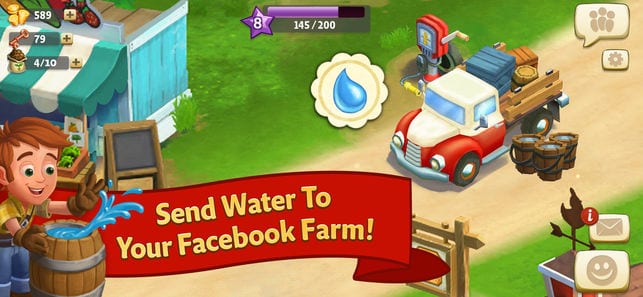 FarmVille 2 is one of the nicest representatives of the genre, as well as the best Zynga creation in this segment. There is no alternative solution for all lovers to spend time peacefully.
ADVANTAGES AND DISADVANTAGES
+ the gameplay promotes complete relaxation and tranquility;
+ the sound effects are quality;
+ the graphics are juicy, bright, all animals and vegetation are beautifully drawn;
–  frequent bugs.
Traffic Rider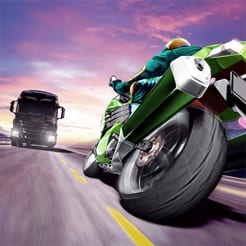 Traffic Rider – spectacular first-person races with multiple modes, a huge range of motorcycles and challenging levels based on goals with different conditions: game action takes place on a busy highway.
Why download Traffic Rider for Android?
Players will have to control the motorcycle and perform tasks set at the levels. Sometimes they will have to go a certain distance, sometimes perform risky maneuvers. The difficulty depends on the selected motorcycle, speed, and liveliness on the highway.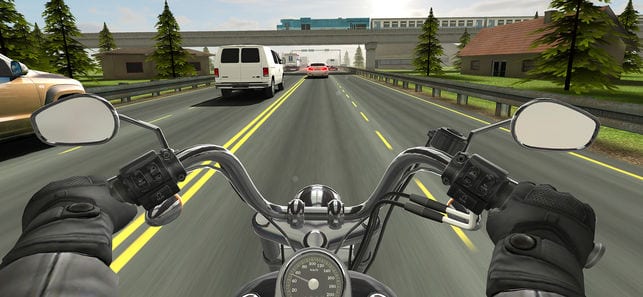 The Traffic Rider arcade racing game for Android is primarily based on a single career with a whole heap of levels and tasks with valuable rewards. In addition, players will be reminded of the possibility or need for improvements.
On the road, everything is predictable – maneuver between the flow of oncoming and passing cars, take risks, develop maximum speed and get rewards for sincere madness!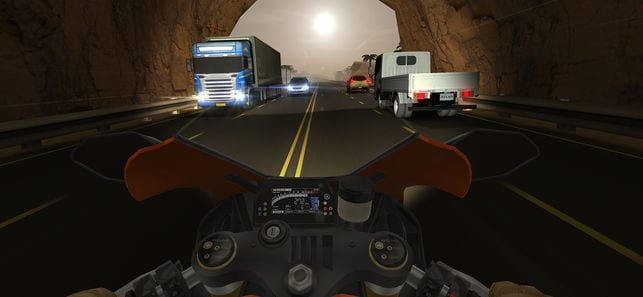 The arcade looks amazing – incredible detail of objects, cars, and all the scenery, dynamic shadows, smoothing, and even day and night! The artists tried and individualized most of the tracks available for passage – the roadbed was cracked somewhere, the road marking was lost somewhere or advertising signs appeared.
ADVANTAGES AND DISADVANTAGES
+ multiple control options;
+ dynamic change of weather conditions;
–  only one location;
–  presence of bugs and advertising.
Flick Soccer 19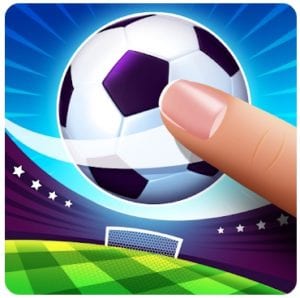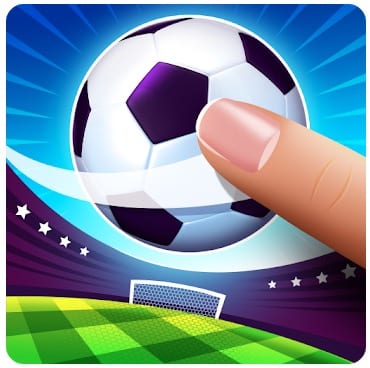 Flick Soccer 19 is a high-quality simulator of standard positions, like penalty kicks. The focus is on the professional soccer player who has decided to prove an unprecedented skill to the whole world. Hence the goal – to help in the endeavors and turn the dream into reality.
Why download Flick Soccer 19 for Android?
We'll have to win in an uncountable number of modes and beat a dozen goalkeepers. There are several interesting modes available in the main menu – quick match with standard settings, the ultimate challenge, a free-kick specialist and making particularly difficult shots.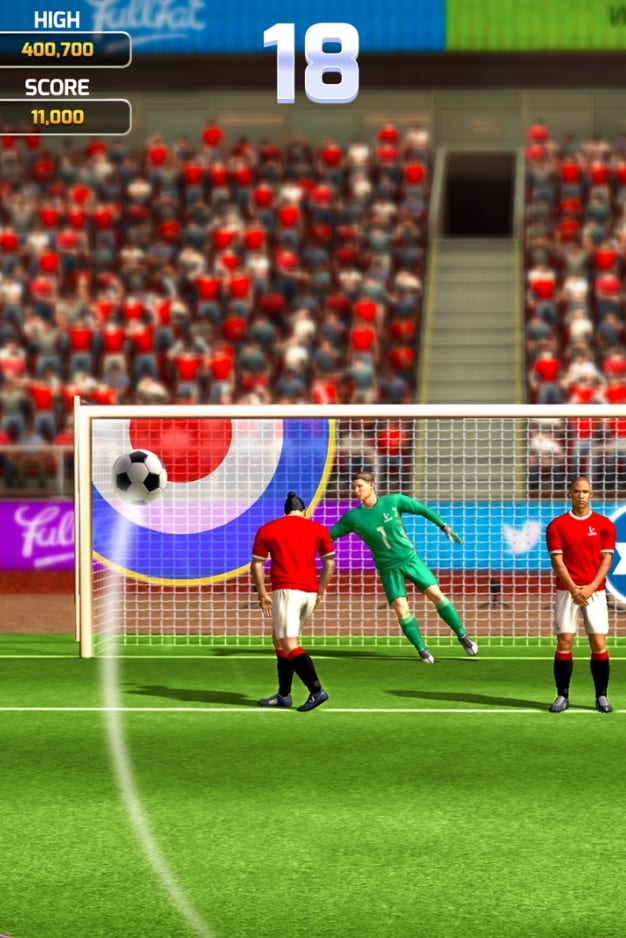 Everyone can prove the skill in Flick Soccer 19. You will learn the art of hitting the goal without any hassle. It remains only to choose a competition and come up with several strategies for obtaining the best score! Download Flick Soccer 19 on Android, earn medals, open new locations and unforgettable stadiums filled with fans!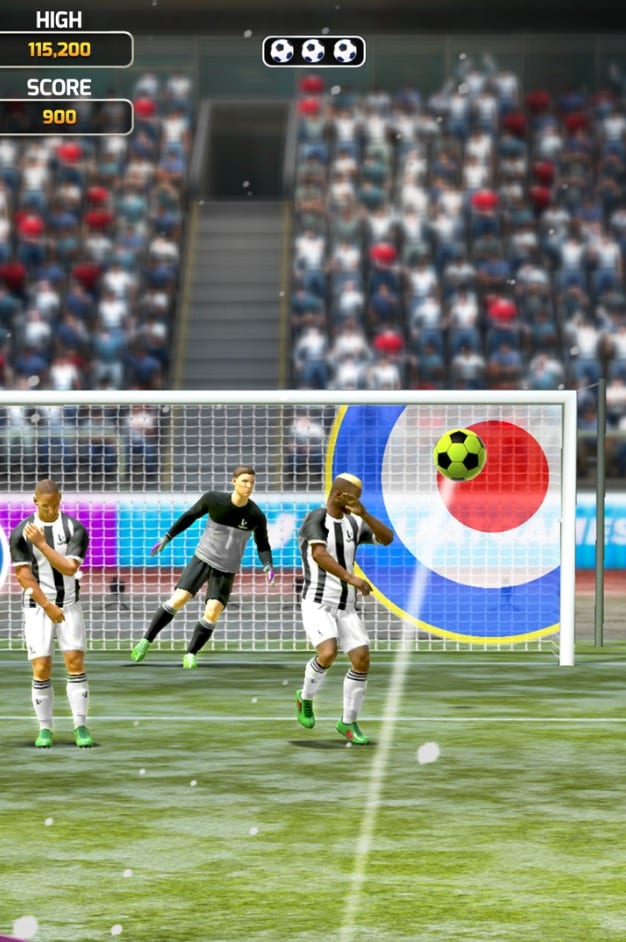 ADVANTAGES AND DISADVANTAGES
+ realistic graphics, high-quality animation;
+ change of weather conditions;
+ simple controls.
100 doors World Of History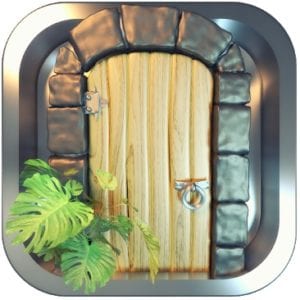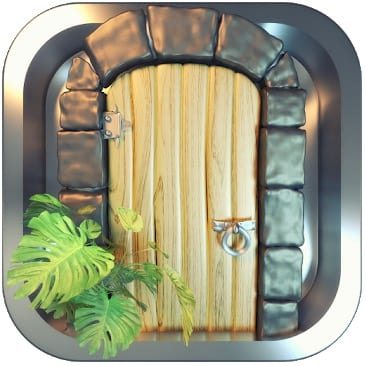 100 doors World of History is a colorful puzzle with a variety of tasks and travels in different eras. Before you, one by one, there will be doors that you have to open. However, it's not easy to open them …
Why download 100 doors World of History for Android?
For each door, there is its own individual task. For example, a zombie is blocking you from opening, and no requests to let you pass will work. There is only one way out – just remove it in one of the ways that you will be offered in the tips along the way.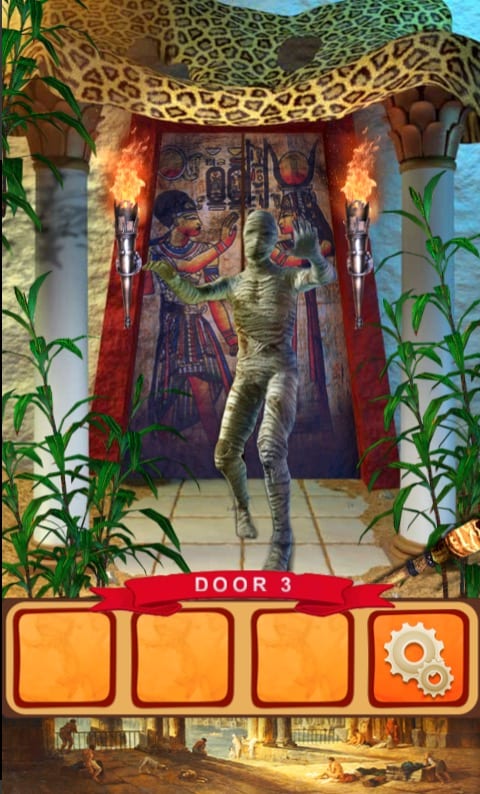 With the help of the necessary items, you will still be able to remove the zombies from your path, and the door will open before you.
Before the next door, there will be a man who should not be destroyed, like a zombie. He just needs to be dressed, and he will go to the side. Opening one door after another, you will successfully advance to the exit and from one level to the next.
And the levels in the game are neither more nor less than a hundred. It's enough that the game is not boring, and to have a good time, solving logical puzzles in the form of quests-puzzles.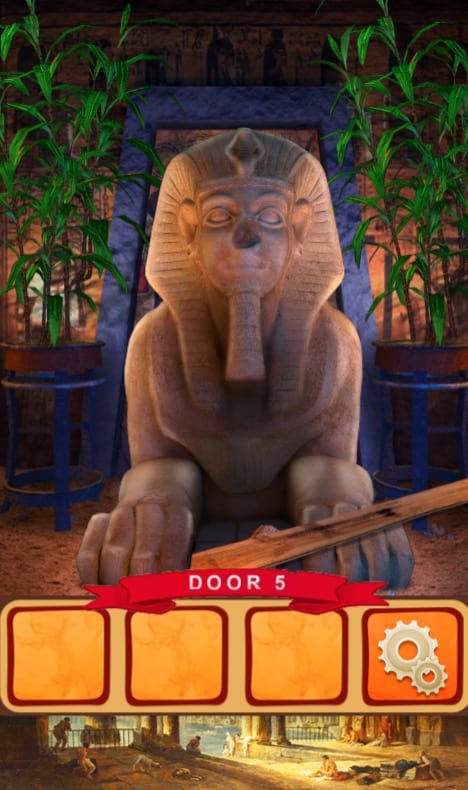 Events take place in different historical epochs: Ancient Egypt, Greece, Mesopotamia. Locations are often repeated, but the tasks don't make you bored with their diversity.
ADVANTAGES AND DISADVANTAGES
+ graphic design and music well convey the atmosphere;
+ opportunity to skip a difficult task;
–  not all tasks in the game are solved in a logical way. Often you have to click on everything to find the solution.
Nonstop Knight
Nonstop Knight – role-playing arcade game, where we will help the brave knight in his endeavors.
Why download Nonstop Knight for Android?
Together with the hero, we were honored to go to the dungeons filled with skeletons, zombies, wolves, spiders, and huge bosses. To gain fame, the knight must alone fight with enemies, using the skills accumulated over the years.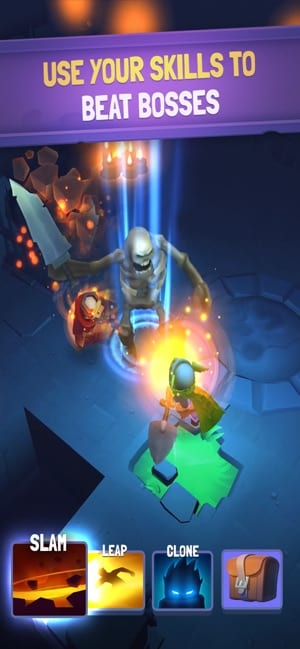 At all locations, we will have to overcome not just one enemy, but hundreds of small opponents. Moving from one group of skeletons to another, the hero recovers his health, but if he loses all his health in battle, then you lose. To prevent this, you need to improve the impact force, armor strength, and skills in time.
Most of the character's actions are controlled by local artificial intelligence – the hero himself moves on the maps and attacks monsters who are nearby.
You will have control your character's equipment – what to wear, which armor to use and so on. After each victory over the boss, you will open a new outfit.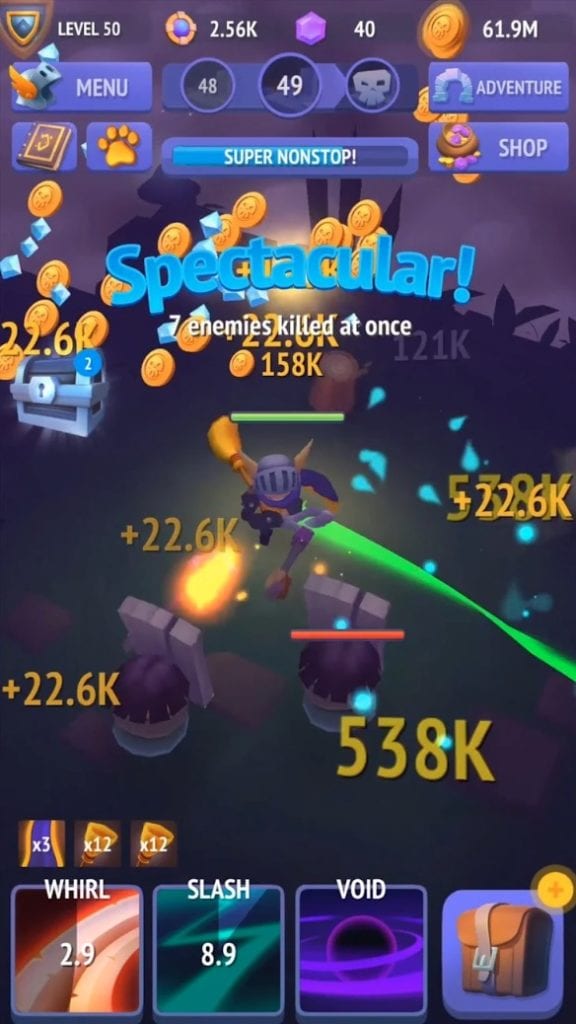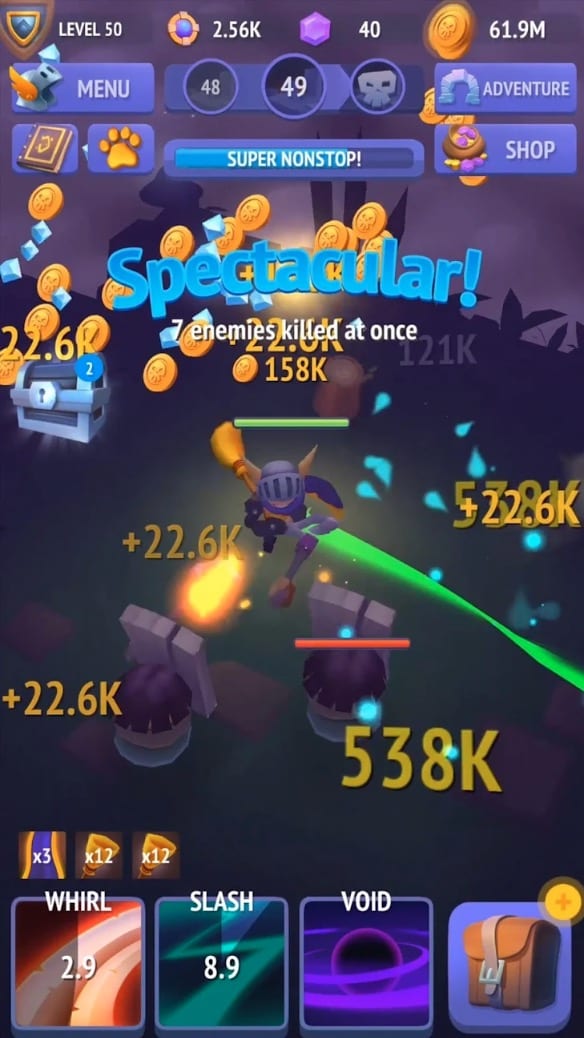 It's hard to explain, but the game is really addictive and you want to play again and again, collect more gold and improve your sword, then get more resources and complete a difficult boss, gain experience and new skills.
Then go to new locations, fight opponents of incredible shape and size and so on. If you want something simple, but with a long passage, then this game is for you.
ADVANTAGES AND DISADVANTAGES
+ great graphics;
+ good sense of humor and quite addictive gameplay;
–  your participation in the battles is minimal and this will eventually get boring.
Smashing Rush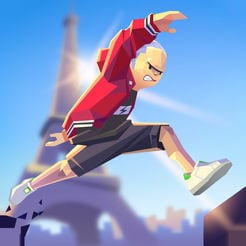 Smashing Rush is a dynamic runner on the roofs of the houses of the modern metropolis.
Why download Smashing Rush for Android?
In the role of one of the street heroes, you have to take part in long-distance speed races. The game takes place on the roofs of multi-storey buildings, where the main thing is not to fall into the abyss and not face one of the obstacles.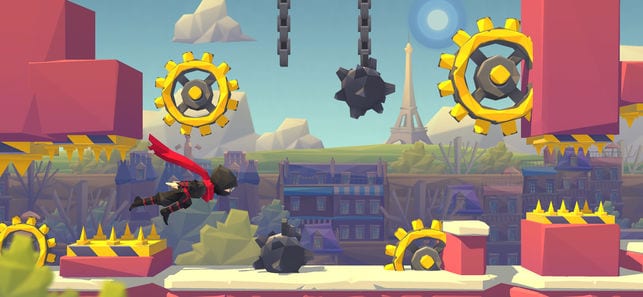 To overcome the maximum possible distance you have to show a good reaction rate. Manage the hero by pressing on the edges of the device. On the left, the button is responsible for making the jump, on the right, for a short acceleration and punch. The last action will allow you to break the stone walls and fly over small chasms at the time of the jump.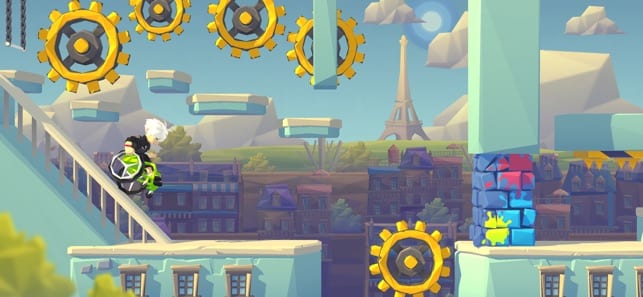 It's very easy to lose. An ordinary banana peel, the distance between the houses, sharp spikes, platforms, stone walls and much more can prevent the successful passage. If you fall into any of the traps, the game can be continued by paying 20 coins. It will not be easy to get them, but if you want, you can earn it by watching the commercial. You can also open new heroes for coins or real money.
ADVANTAGES AND DISADVANTAGES
+ bright graphics;
+ dynamic gameplay;
+ a huge variety of obstacles.
Postknight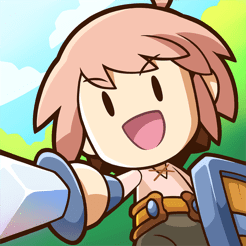 Postknight is a great RPG that sends a player to the fairy-tale world and delight gamers with unusual game mechanics.
Why download Postknight for Android?
Now, everyone has the opportunity to try on the role of the brave knight-postman, who, risking his own life, is ready to deliver parcels to the most remote corners of his kingdom.
On his way, the brave hero will constantly face and overcome all sorts of difficulties that will help him to get the title of a brave postman!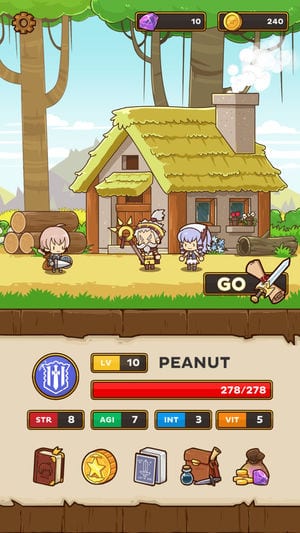 In order to become an invincible warrior, you should develop your own combat strategy and follow it throughout time. Complete it with certain features and skill points.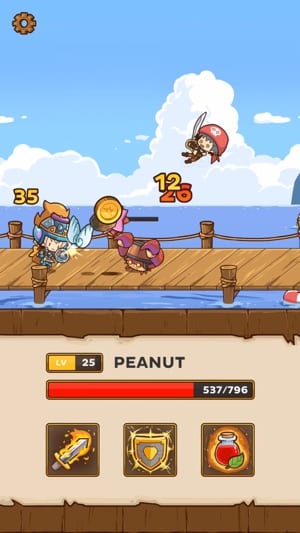 Never forget about the armor and the new weapons that will fall out of enemies. They improve the overall characteristics of the character and make him stronger. Every day, the character will receive additional skill points. Allocate the traits that matter to you the most: agility, strength, intelligence, and endurance.
ADVANTAGES AND DISADVANTAGES
+ character customization system;
+ exciting battles;
+ gameplay is divided into convenient small stages.
Cooking Craze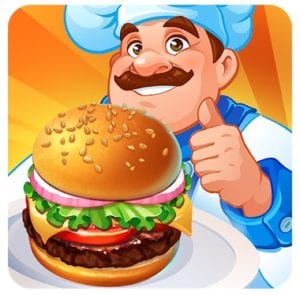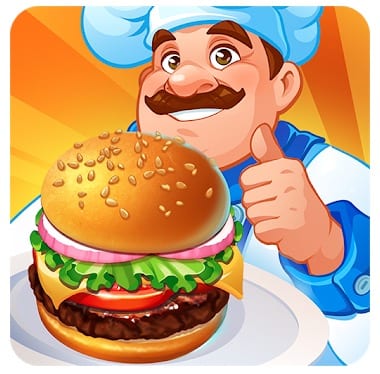 Chocolate cream donuts and tasty hamburger with branded sauce, meat steaks and fish fillet with lemon juice, and also tomato soup and cinnamon cappuccino… In charming time-management arcade Cooking Craze, there are almost no chefs who can cope with such a number of recipes.
And that's why the restaurants located in all corners of the world stand idle and are waiting for real professionals. In short, the developers of Big Fish Games are looking for users! Feel free to put on your apron, cook cap and, having calmed shaking hands, proceed to the training!
Why download Cooking Craze for Android?
Arcade Cooking Craze begins with a few instructions given by the director of one of the vacant establishments. The assistant shows how to prepare donuts, where to get fresh juice and so on.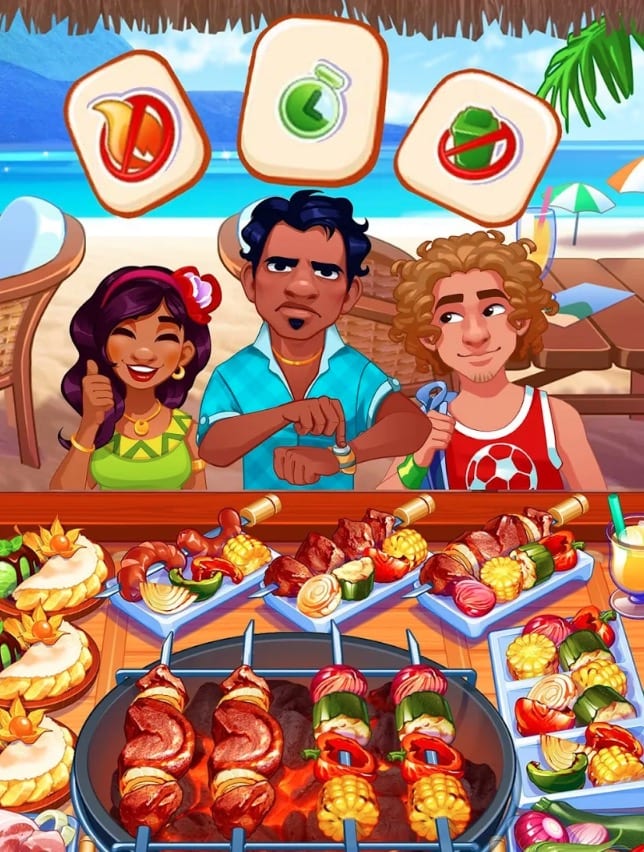 And although the recommendations and instructions appearing on the screen look too "personal" and concrete (in addition to donuts there will be a lot of dishes in the process of passing), the management and the way of interaction with customers will not change. Only products, ingredients and some fillings will change!
In addition to cooking, each novice cook must understand two important nuances. Plan for the day, expressed in monetary terms, and the result shown in the stars.
In the first case, you need to act quickly, collect all the tips, don't miss the guests, give lollipops and monitor the situation in the restaurant. The result in the stars reflects all the actions in the aggregate.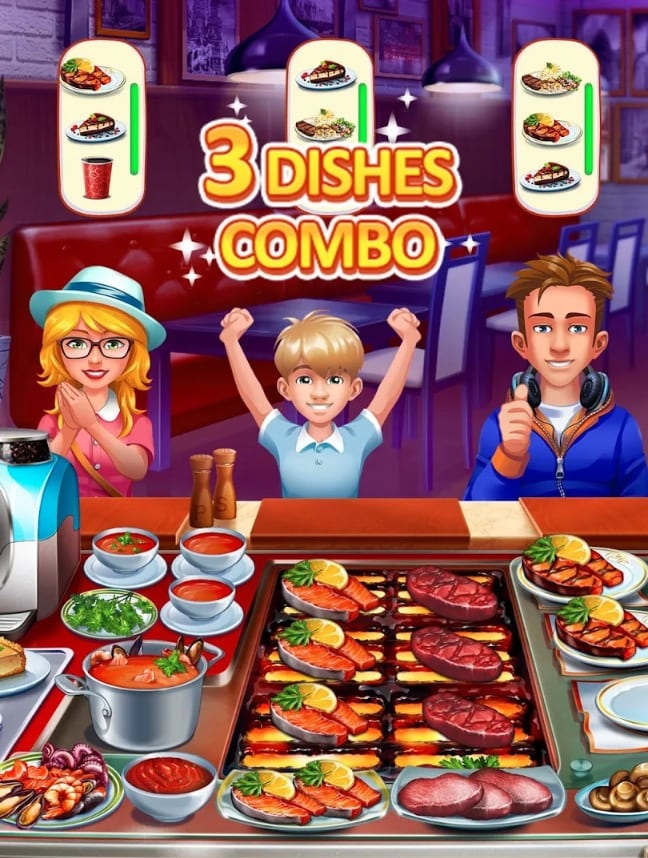 The game has many levels of varying difficulty. Basically, everything depends on the speed of the player's reaction, but in order to make it easier, you can improve the equipment in the kitchen for game currency.
This will help cook more and faster. After passing the level again you can improve the result and get additional bonuses.
ADVANTAGES AND DISADVANTAGES
+ the world is extraordinarily beautiful;
+ a large number of levels;
+ at least one hundred types of ingredients for cooking;
+ the presence of tips at the beginning of the game/opening a new subject.
Xenowerk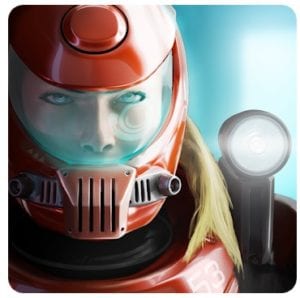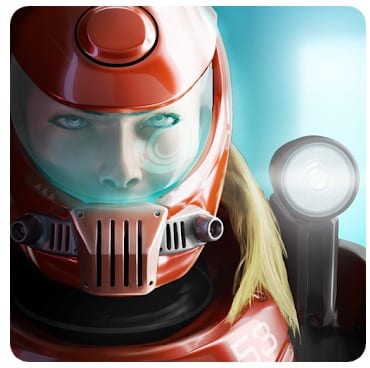 Xenowerk is an isometric shooter, which takes place on many floors of a secret laboratory, which is occupied by various monsters.
Why download Xenowerk for Android?
You have to clean up all the lab floors of bloodthirsty mutants and all sorts of similar monsters. The deeper you dive into this research complex, the more difficult the game becomes.
In the game, there are more than seventy levels with increasing difficulty. All your equipment can and should be improved, for more effective destruction of terrible mutants. To do this you need to collect items on the map and kill enemies.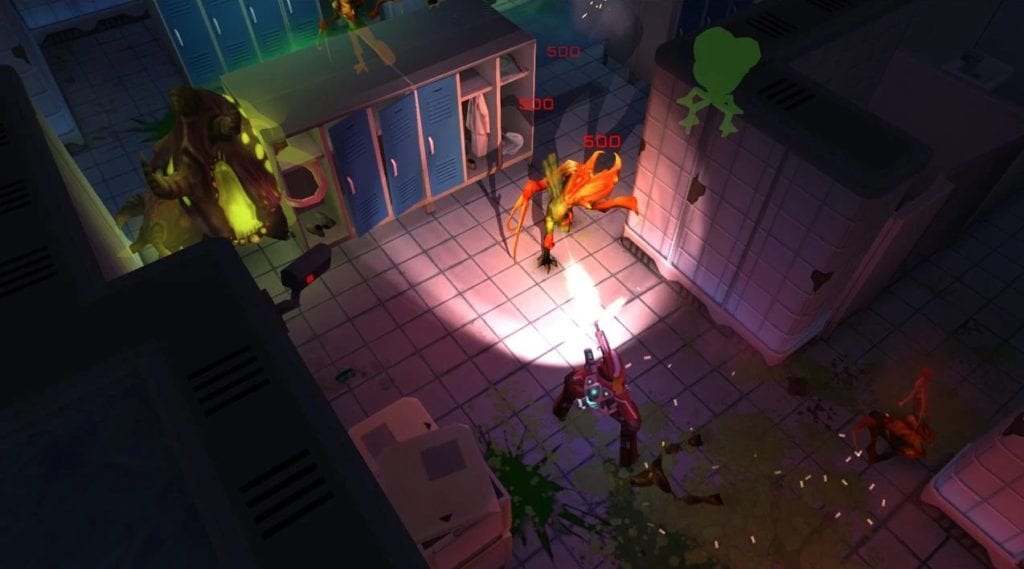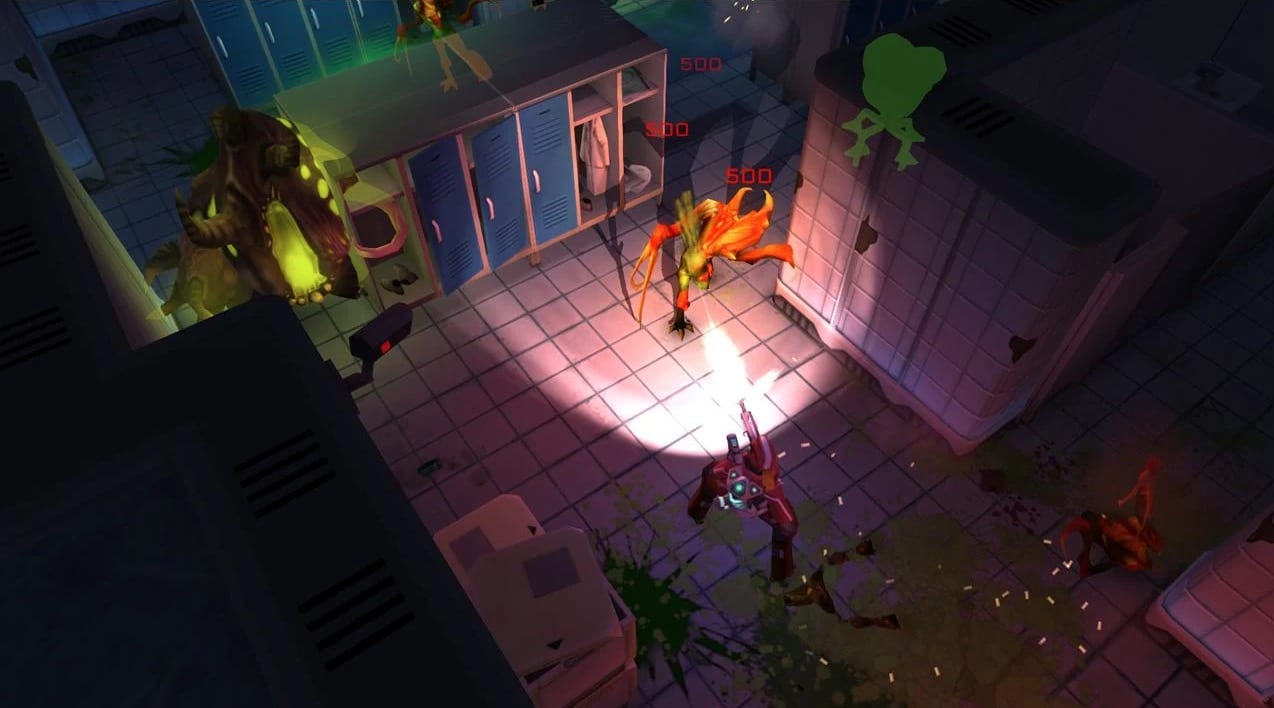 At each level, we have to perform a certain task, and sometimes everything is quite simple. For example, you need to get to the office of one of the scientists and copy the secret data.
Sometimes a mission can be accomplished without a single shot. But this happens infrequently. Basically, you will confront alien monsters, and in the final, you will have to fight with their main leader.
Bosses are always bigger and stronger than the rest of the monsters, so you need to choose the right battle strategy.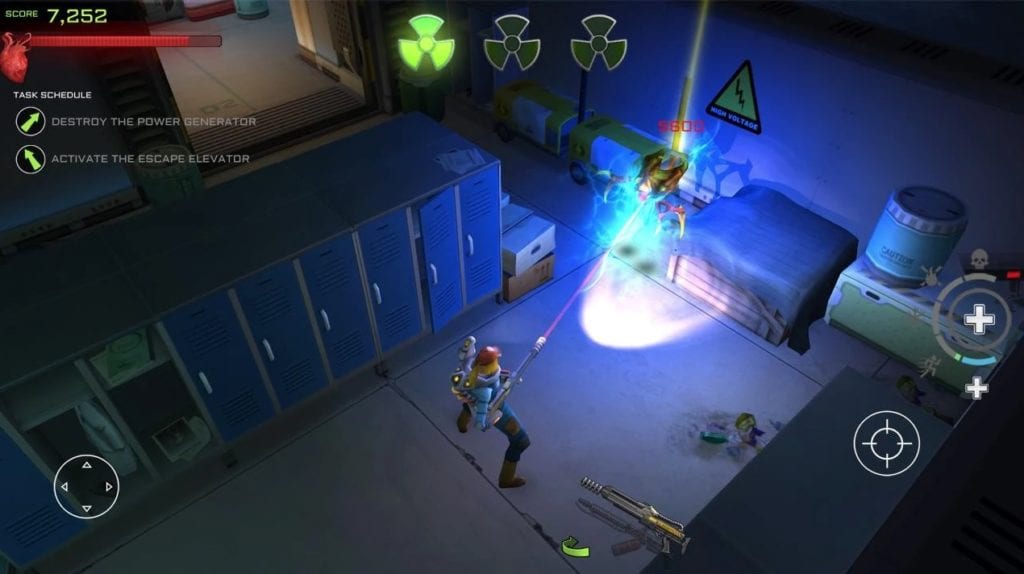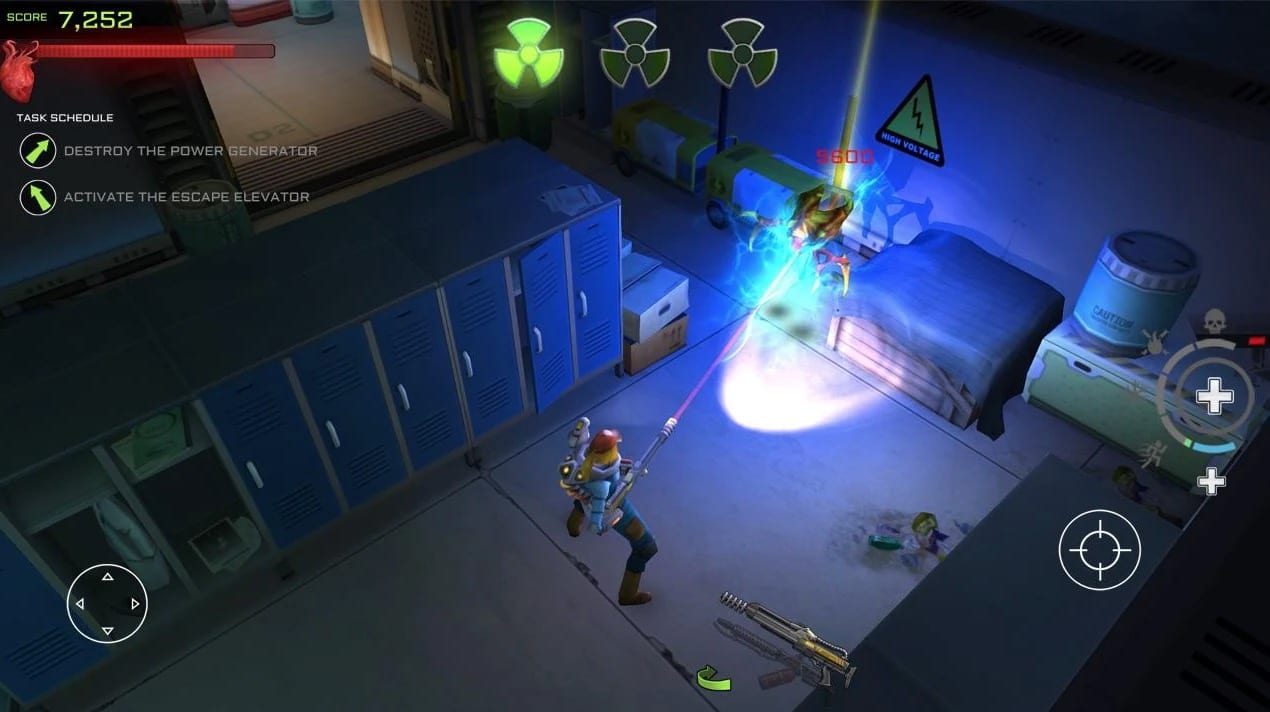 In terms of graphics, the game is all good: three-dimensional locations, various enemies, well-drawn objects and scenes full of effects.
ADVANTAGES AND DISADVANTAGES
+ crazy shooter in 3D format;
+ convenient control;
+ the variety of firearms and ammunition;
+ variety of monsters, whose strength will increase with each level.
Xenowerk is a dynamic third-person shooter with a rich arsenal of weapons and rather frightening locations. Recommend to try!
Jetpack Joyride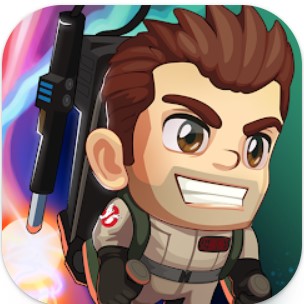 Do you like thrilling adventures? This office worker in the game Jetpack Joyride provides you with this. Here you travel down a tunnel full of electric traps, ,bombs and other obstacles.
Why download Jetpack Joyride for Android?
The mechanics of the game is fascinating. The player will not only dodge, but also shoot the interfering objects in the way. In addition, it is an endless game. Here you beat your own records.
Besides, there are super bosses that give double bonuses and achievements. Bonuses can be spent to upgrade your equipment and buy new characters.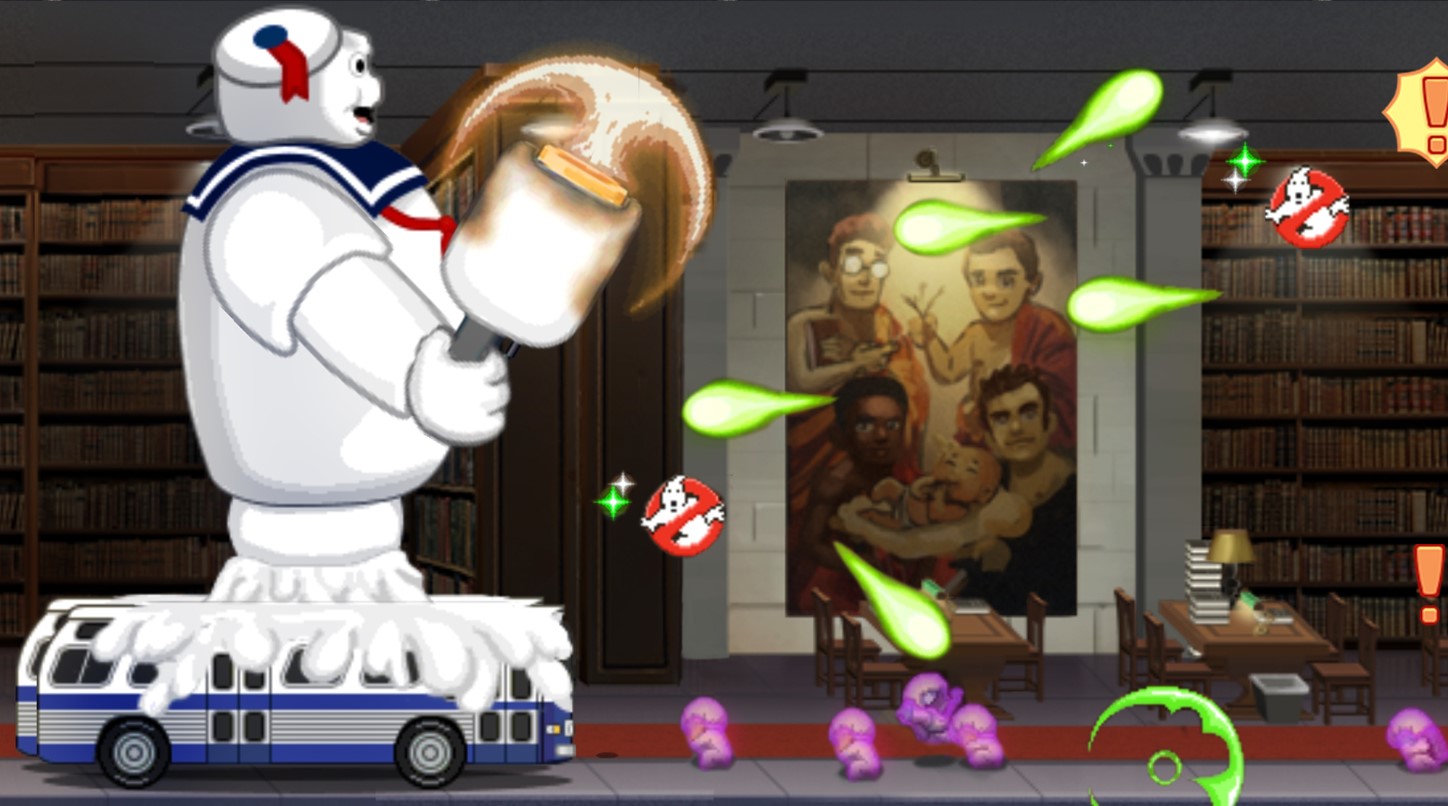 All buildings that are your goals are equipped with a variety of traps and puzzles. And you have to think a lot. You have to think ahead and manage to get away with it.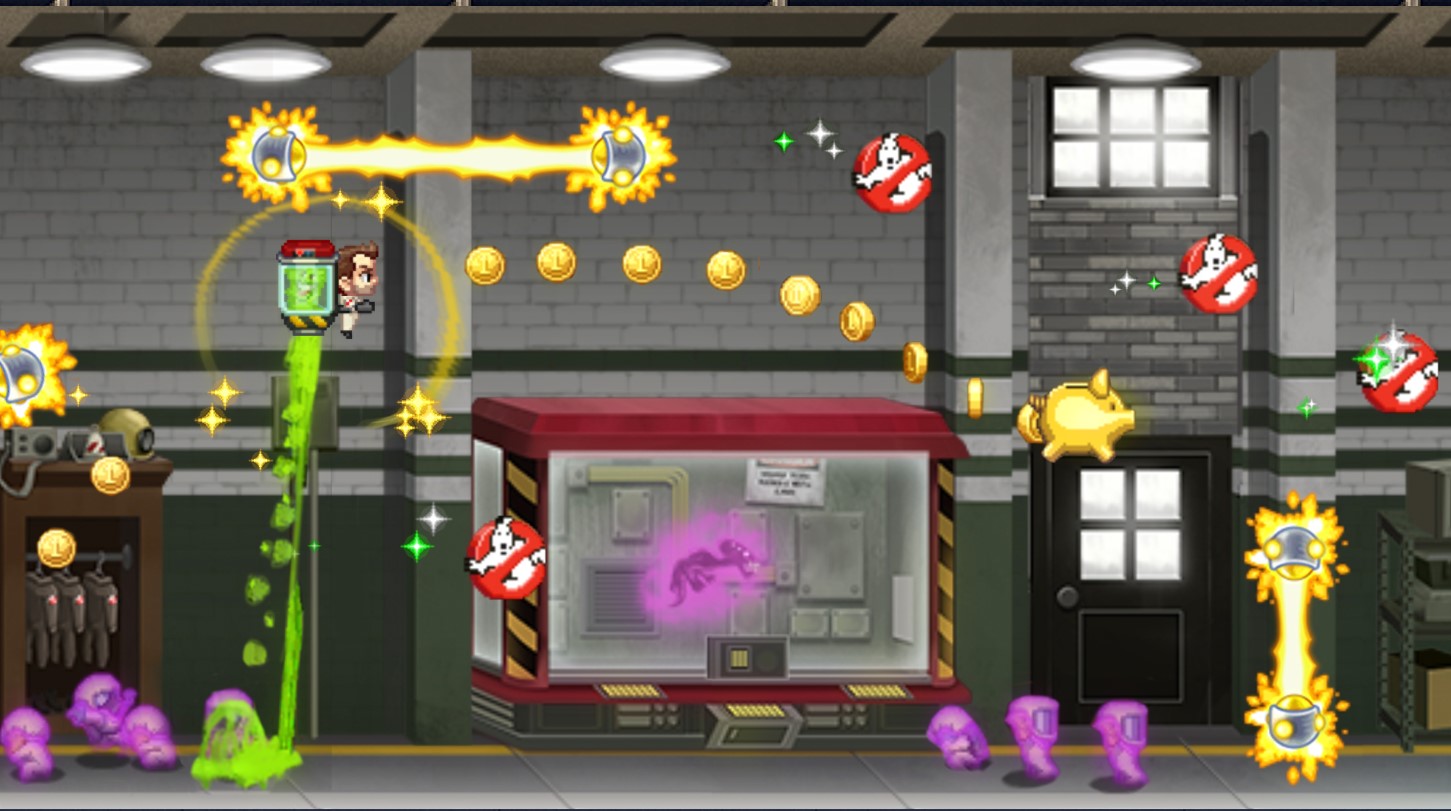 The most diverse levels await you. With each update, developers add more and more new features and challenging levels! The game is completely free, but you have the ability to buy bonuses for real currency.
ADVANTAGES AND DISADVANTAGES
+ simple controls;
+ realistic physics;
+ gorgeous 2D actions.
Tank Hero: Laser Wars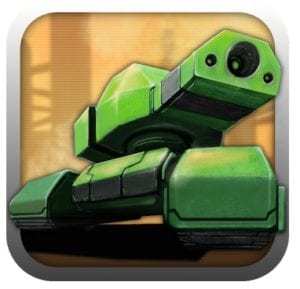 The follow up to the hit puzzle action game Tank Hero has been finally released. Now you can prepare for new levels and challenges that have become even more complex and exciting.
You can arm your tank with lasers, plasma howitzers, sonic cannons, and much more.
Why download Tank Hero: Laser Wars for Android?
The game has stunning 3D graphics. It's full of different special effects. In total there are 3 different locations where you have to show all your skills and defeat enemies. Get ready for fantastic battles with bosses. They will show how ready you are to become the leader of this exciting game.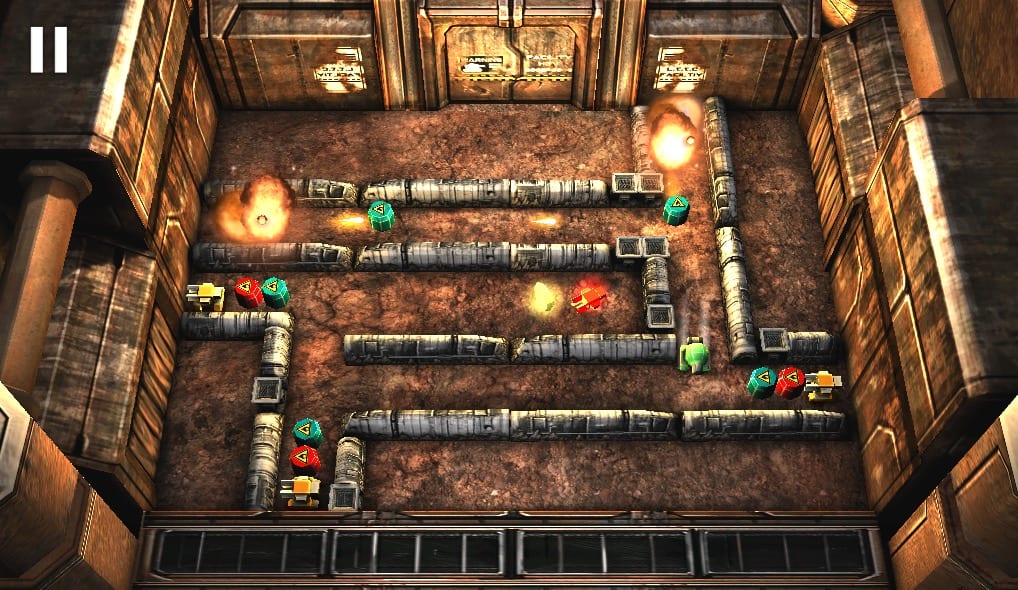 Moreover, there is a split-screen mode in which you can fight with your friends on the same device.
Here, the player has to solve global problems and become a hero of a tank war. The achievement system will add variety to the game. Complete all four degrees of difficulty.
Charge your lasers and get ready for battle. Every fight will be like new. Wait, who dares to challenge you, or make it yourself.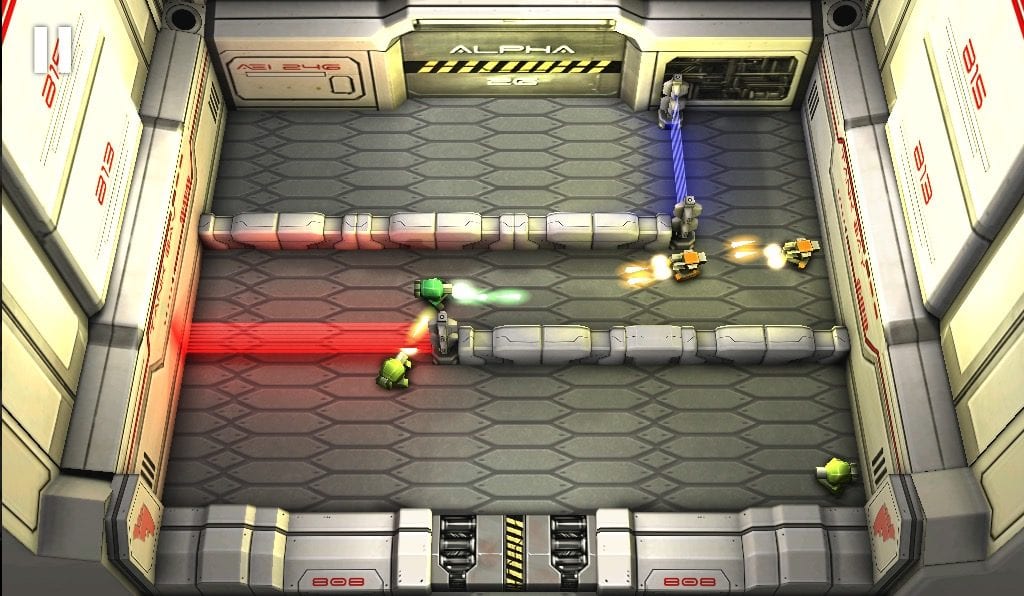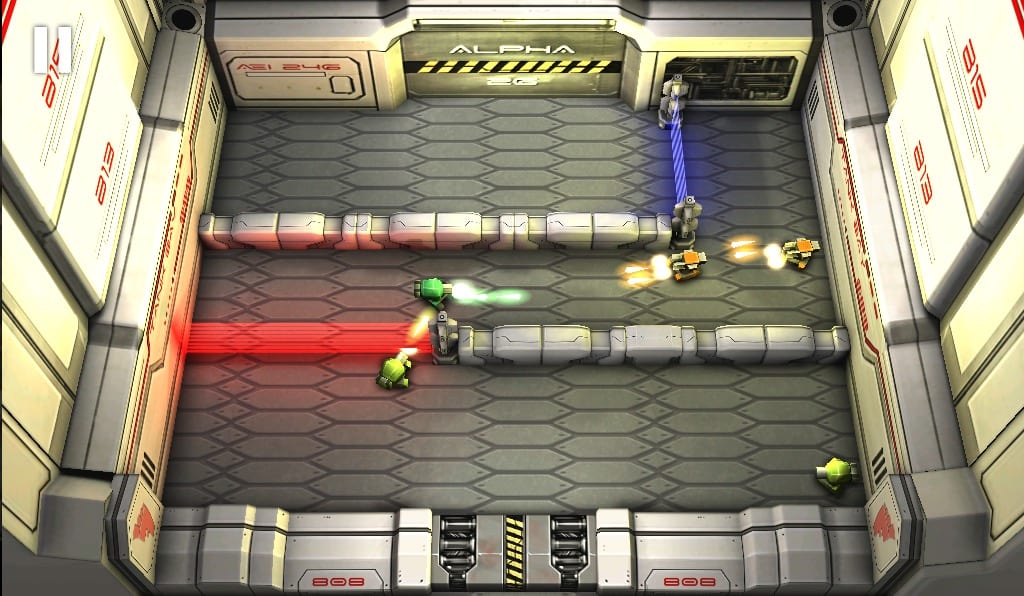 ADVANTAGES AND DISADVANTAGES
+ new 3D graphics engine;
+ realistic lighting and special effects;
+ deathmatch mode.
Jungle Marble Blast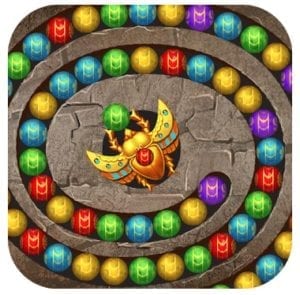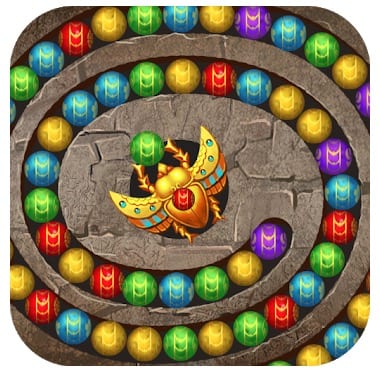 Jungle Marble Blast is an exciting and fun game in a casual genre for mobile devices. It will help pass the time and get a lot of positive emotions.
Why download Jungle Marble Blast for Android?
You will go on a trip to the tropical jungle to the mysterious pyramids of the ancient Maya. There you are waiting for colorful marble balls and a cannon, with which you need to destroy these very balls.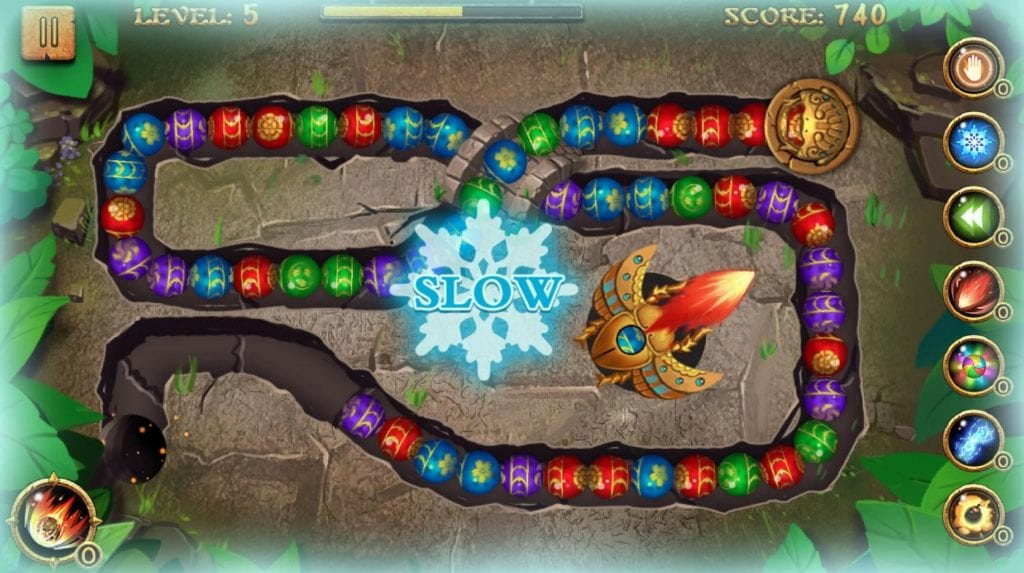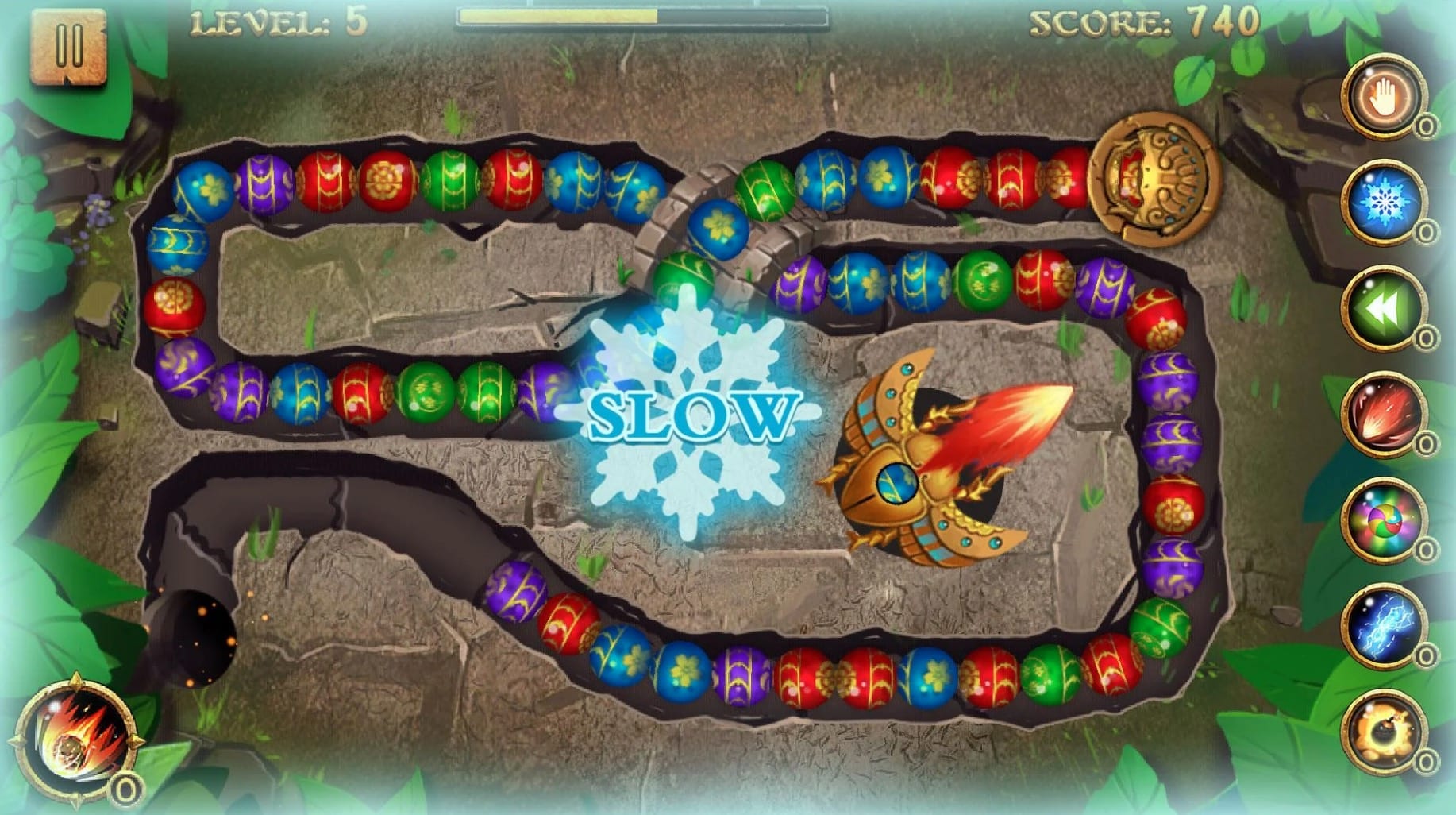 The main task is to free the playing field by collecting sequences of three or more marbles of the same color and not letting them reach the end. Each level will open new areas, you can move from the tropics to the sandy desert and other mysterious places of the globe.
Destroy sequences of moving marbles, collect combos, go through missions and earn stars. The more successful will be the level, the more stars you get.
Improve your skills, apply various schemes and tactics of passage and as a reward get bonuses-gains (acceleration of shots, slowdown, choice of color and others). Share your achievements with friends.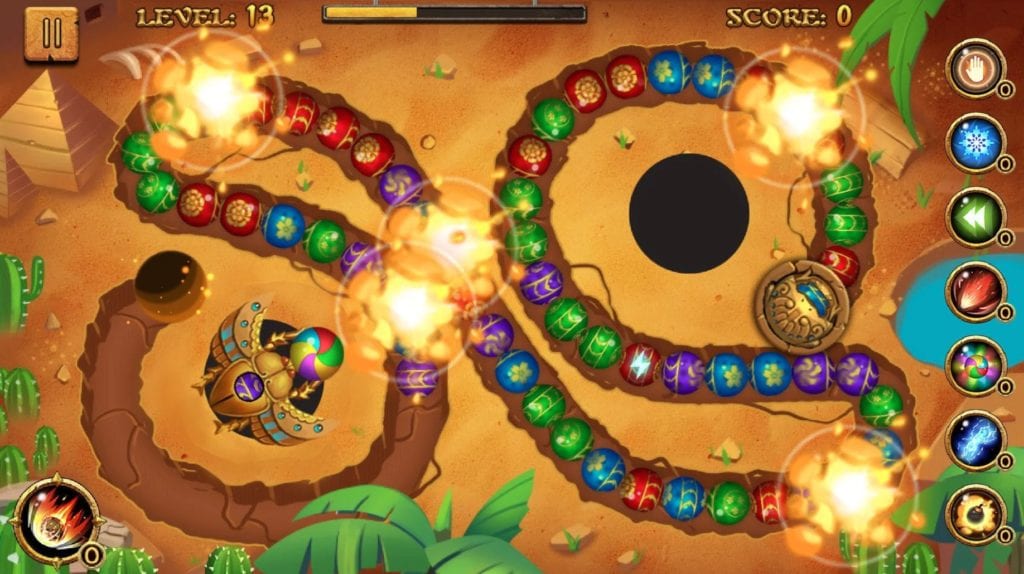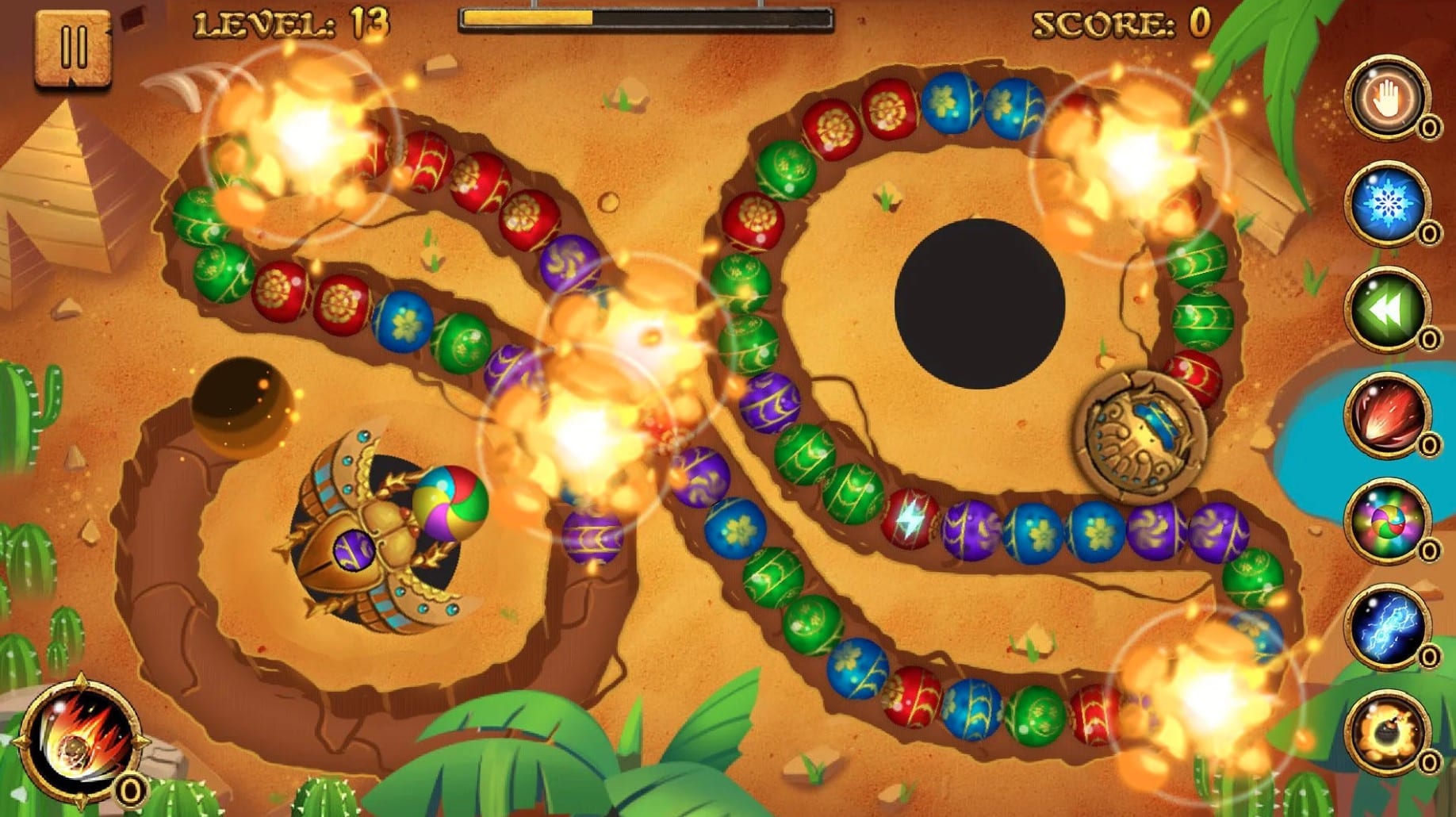 ADVANTAGES AND DISADVANTAGES
+ dynamic gameplay, colorful special effects, and bright graphics;
+ easy to play, but truly addictive;
+ hundreds of fun levels.
Install Jungle Marble Blast on your mobile device and start an exciting journey full of puzzles.
Once Upon a Tower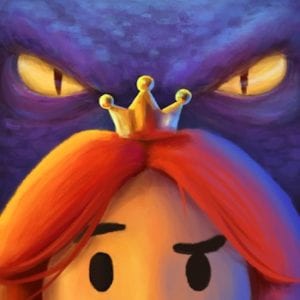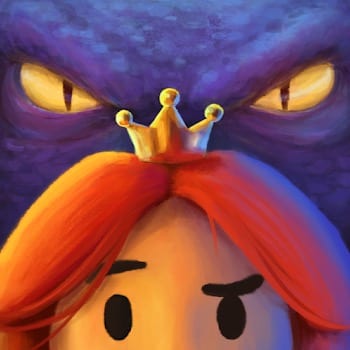 Once Upon a Tower – an exciting timekiller about the adventures of a brave princess.
Why download Once Upon a Tower for Android?
Surely everyone has heard of a fairy tale in which a beautiful princess is locked in a tall tower, from where it's impossible to escape. There she is waiting for her prince on a white horse, who is desperately trying to save her.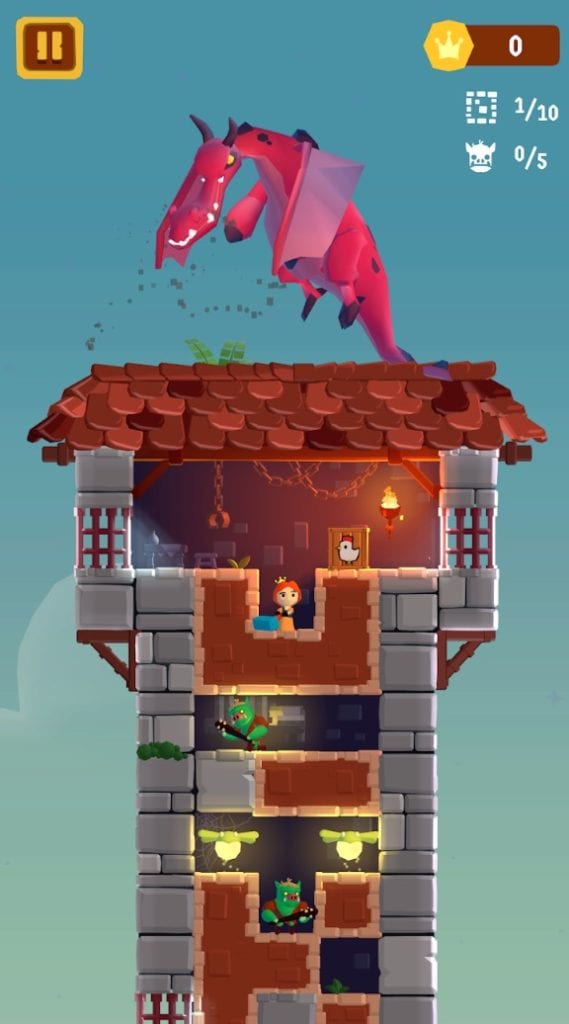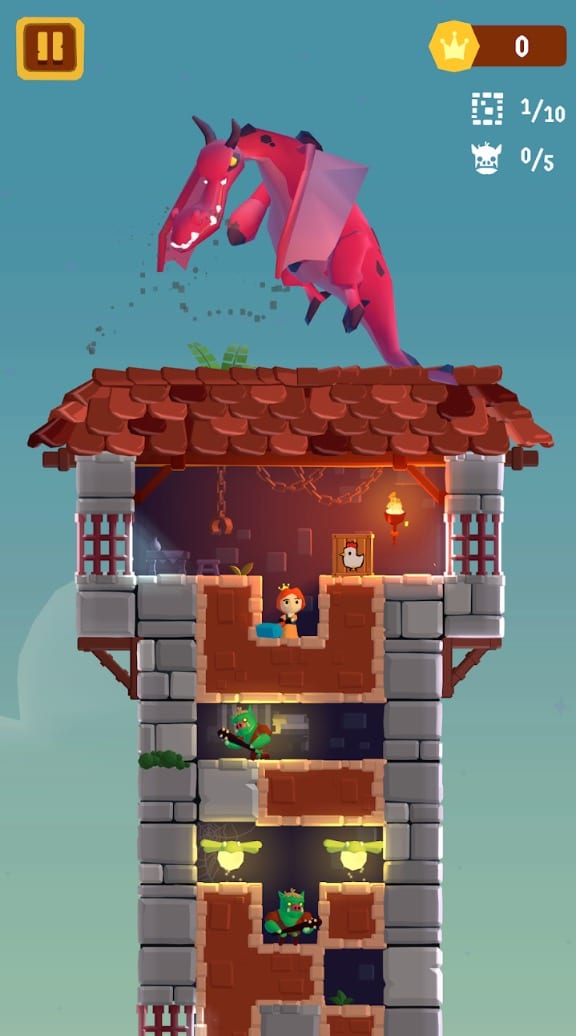 But this time there was no happy end – all the brave ones were destroyed by fire by a fierce dragon. And now the princess at all costs wants to run away. Therefore, she took the initiative in her hands, or rather the hammer, which has incredible power.
On the way, there will be many obstacles and enemies, but she no longer feels fear. Jump, run, and destroy enemies on your way. However, you should beware of the dragon's fire attacks.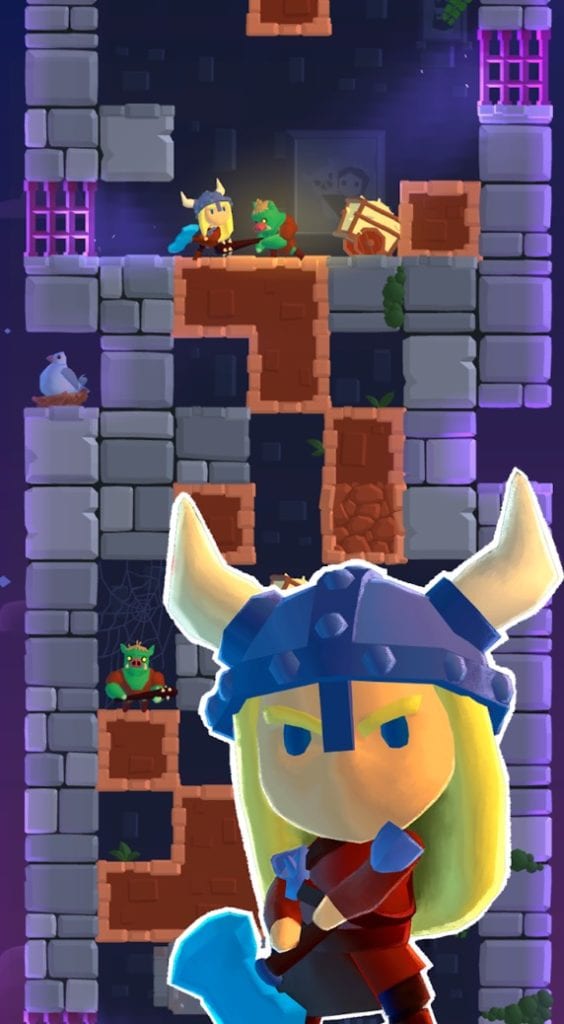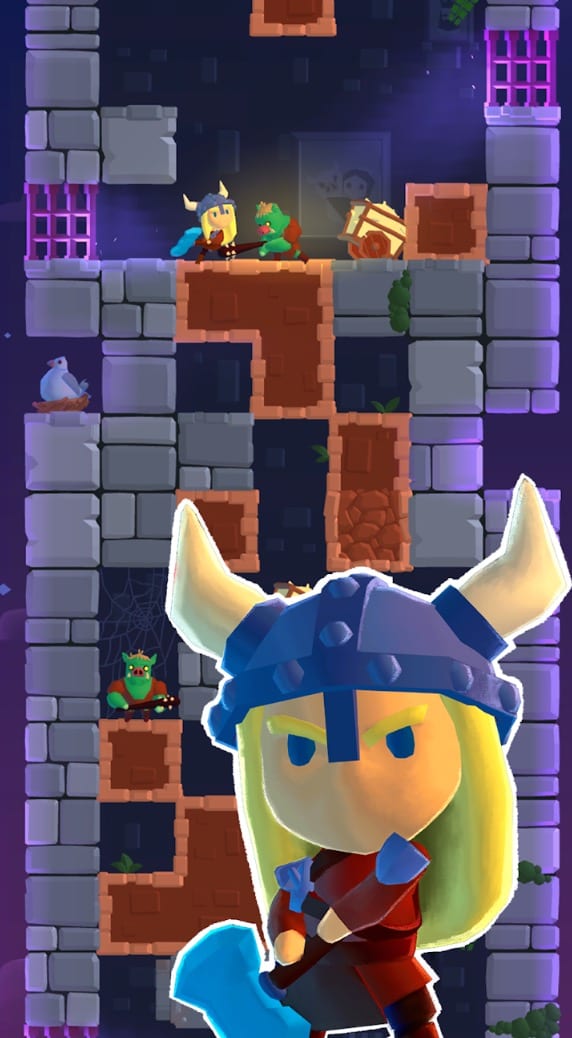 Bring the dragon into a trap and chop off the head. Becoming free, you can go in search of your home and find happiness with one of the princes.
ADVANTAGES AND DISADVANTAGES
+ stunning top-notch graphics;
+ simple but addictive gameplay;
+ useful bonuses;
+ various enemies and characters.
Skull Towers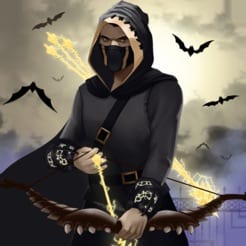 Skull Towers for Android – an exciting game for every lover to build huge defensive towers and for a long time to protect what is really expensive.
Why download Skull Towers for Android?
At this time, players will not just build defenses, but personally take up arms and defend their lands. Skeletons armed to the teeth began to invade the territories subject to the main character.
Who are they, where are they from, and who sent them, there is no time to think. There is no help from anyone. The player takes a bow with arrows and begins to repel the enemies on his own.
The enemies will come from three directions, your task is to hold each and not let the skeletons get too close to you.
As you progress, and the complexity increases, the construction of defensive structures will become available: towers, catapults. For the passed levels the user earns game gold. So, you can improve character skills, range, and accuracy of shooting, as well as buying new types of arrows.
Protective structures should also be modernized in a timely manner so that they can manage to cope with the rising waves of enemies.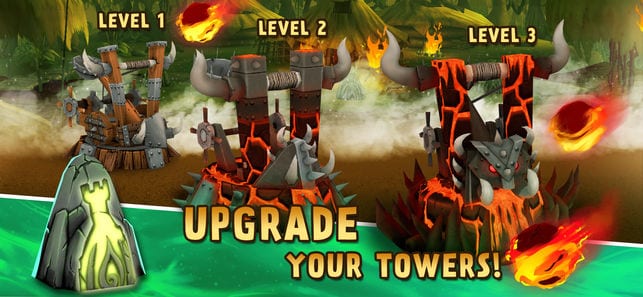 ADVANTAGES AND DISADVANTAGES
+ the new concept of best offline games and castle defense games;
+ challenging levels;
+ perfect realm for those who love it but need innovation and new gameplay.
Ramboat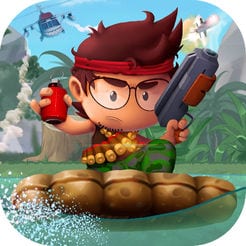 Do you like fast and dynamic arcades? Then try Ramboat, you will certainly like it!
Why download Ramboat for Android?
Ramboat is a fast and dynamic arcade. The main hero is the boy floating on his battle boat in various locations. The main character is armed to the teeth and has a whole arsenal of weapons.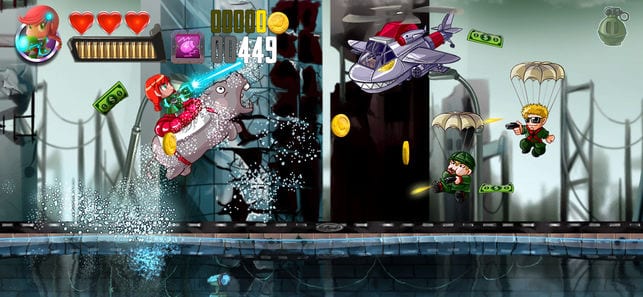 Management in Ramboat is very simple and intuitive. In order to speed up the boat and make a jump forward on the water surface, it's enough to tap on the screen. Swipe up will allow to jump a few meters above the river, and swipe down, to make a short deep dive.
Everywhere there are various opponents: machine gunners – parachutists, other boats with mortars on board, mines on the water, aircraft – bombers and a whole bunch of other enemies, only wanting the death of the protagonist.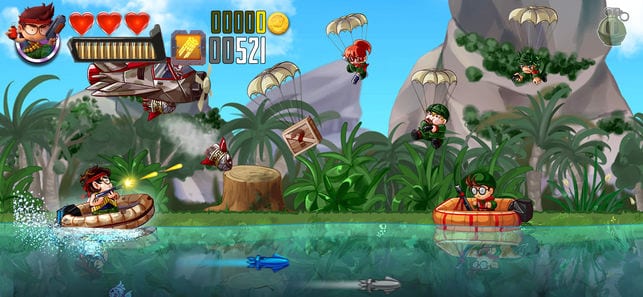 Before the start of each swim, Ramboat authors propose to purchase one of the bonuses that simplify the passage (they are bought for gold coins which you got for dead enemies). Then you can buy a rocket launcher for a boat, a minigun, boosters, and much more.
In addition to getting coins, the authors will award you with new skins of the boat and heroes for the swims. But they don't have any special abilities and don't affect the gameplay, they are just decorative improvements.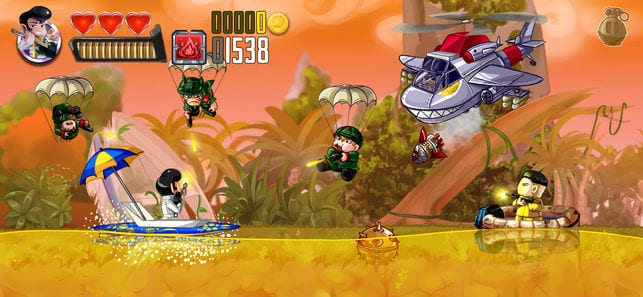 Also, there are mini-tasks, completing a set of which, you will increase your rank and get a large number of coins.
ADVANTAGES AND DISADVANTAGES
+ the game has a pleasant two-dimensional cartoon graphics;
+ it works quickly, the animation is smooth, the optimization is at a height;
+ extraordinary variety of actions.
Governor of Poker 2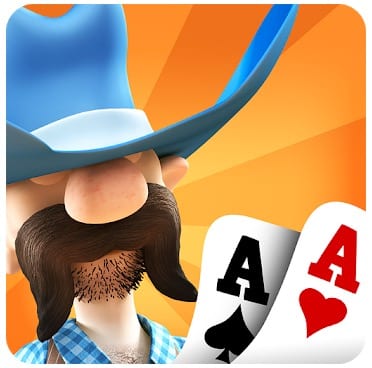 For all fans of poker and unusual card games, a completely different game has been created in which you need to defeat all opponents and become the Governor of poker!
Why download Governor of Poker 2 for Android?
The action takes place in Texas among cowboys. You don't just sit in a gaming club and make bets, but move through the streets of old cities and ride trains.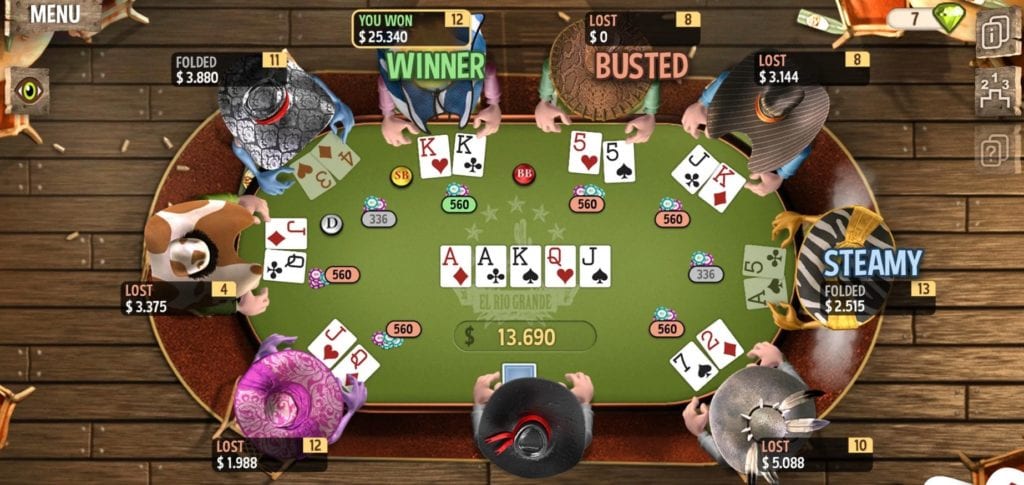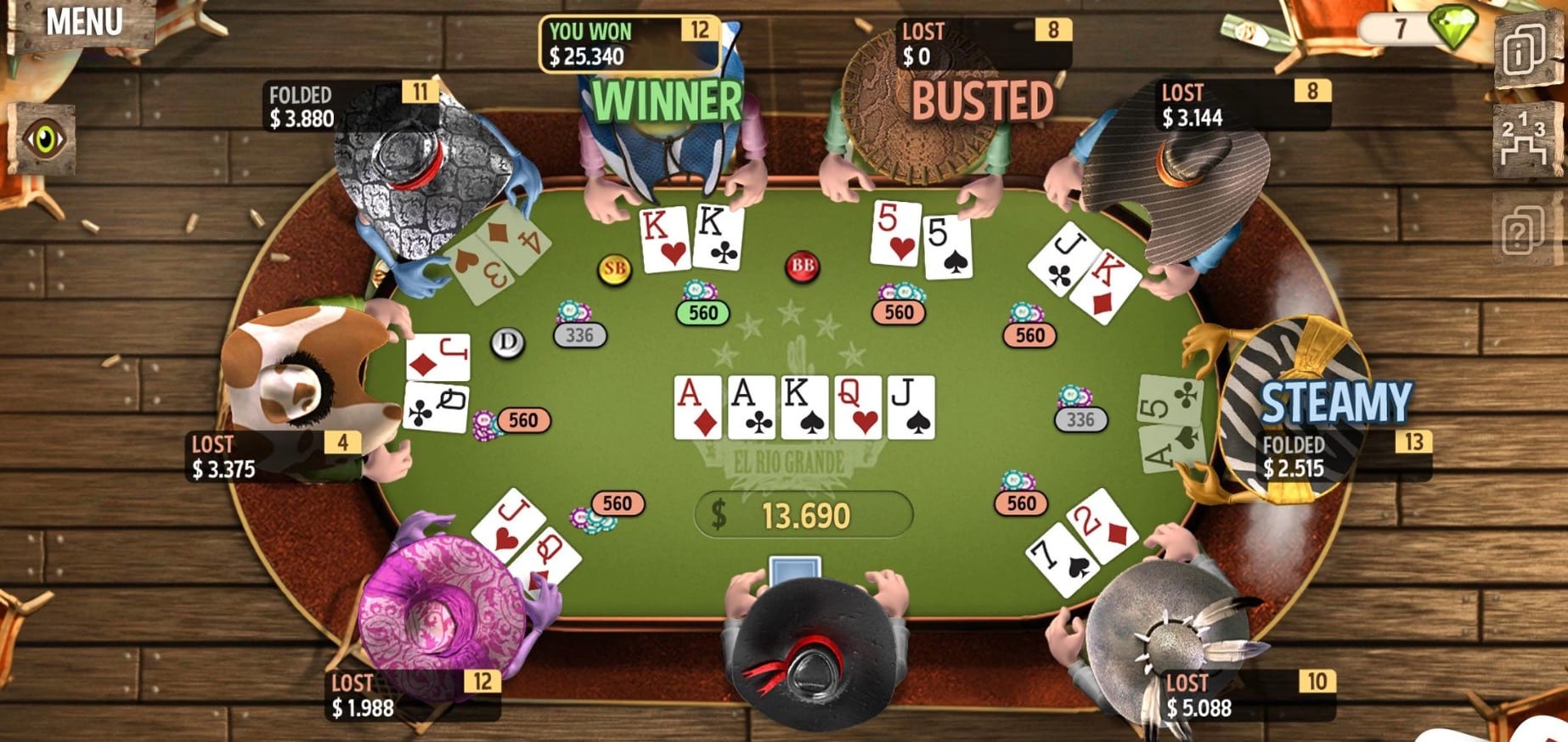 With the help of winnings, you can collect industrial assets, buy houses and take rent, and also become a real governor – the owner of the entire state!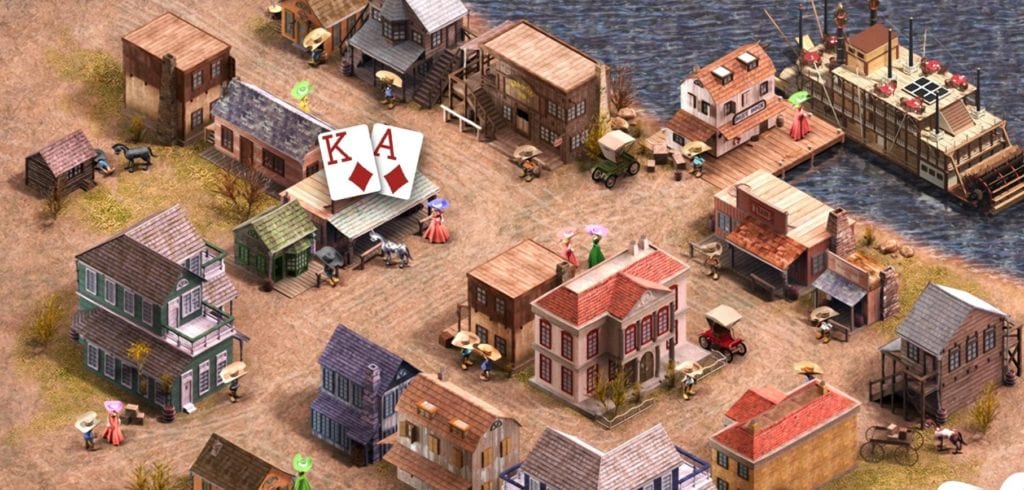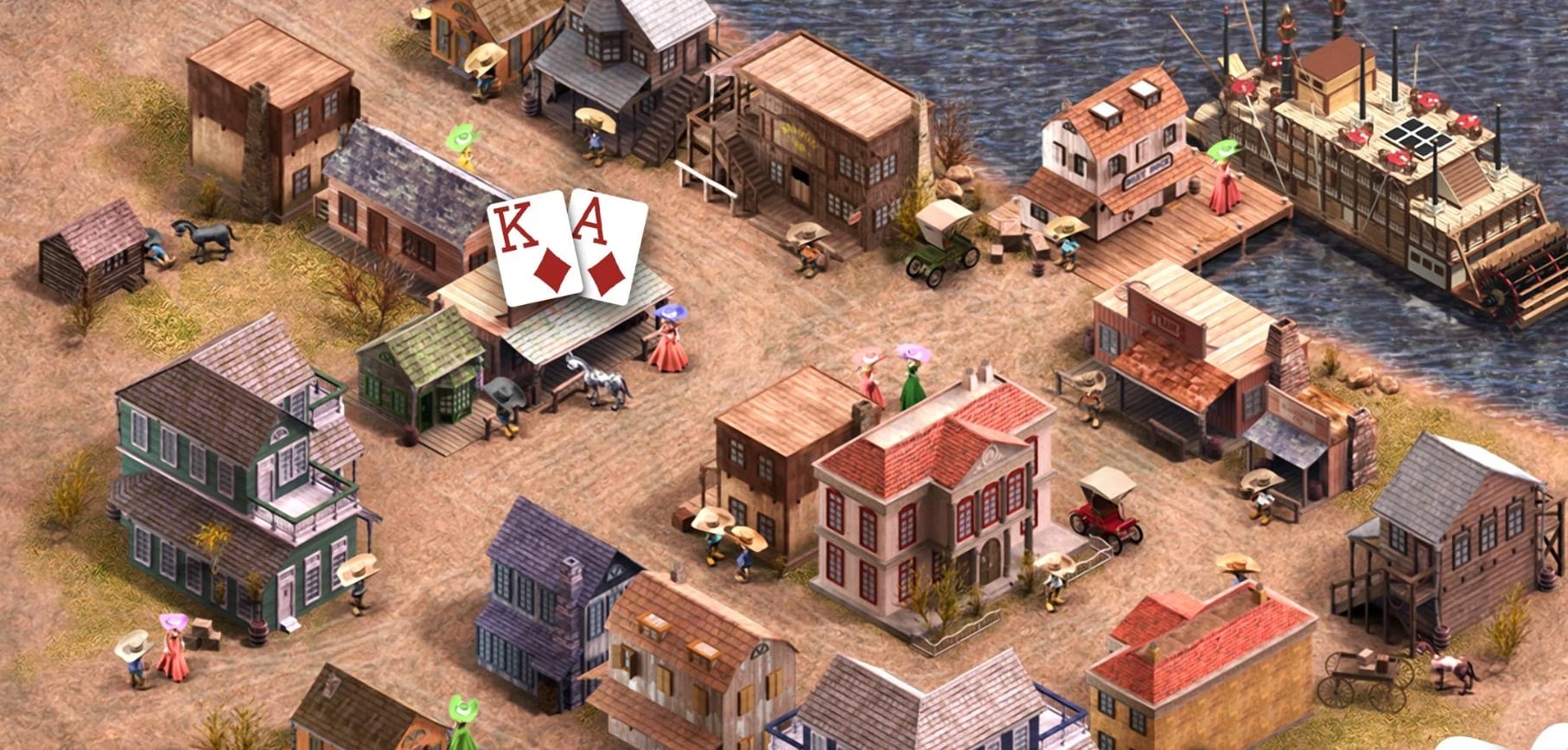 The game has many features relating to a pair of poker games, great graphics, musical effects and a story with a sequel. To start the passage of the levels there is no need to connect to the Internet. You will have more than 80 opponents, you can visit 27 salons in 19 cities where you can play cards.
ADVANTAGES AND DISADVANTAGES
+ sit-n-go tournaments, Wildcard tournaments, high-stake poker, Cash games;
+ HD Poker graphics;
+ singleplayer poker game against realistic AI players.
At your disposal – customize your character and buy the most important cowboy parts – hats. This is not just poker, but a game of your dreams!
Kingdoms & Monsters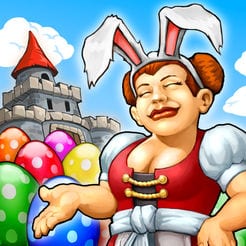 Kingdoms & Monsters is a colorful farm with elements of a town-planning simulator.
Why download Kingdoms & Monsters for Android?
The plot of the game develops around a young man Charles, whose father left a small piece of land after his death and now it depends only on you whether the estate returns its former greatness.
As you progress through the game, you will not only do the usual farm business but also breed rare animals, develop craft and art, equip your estate, expand boundaries, grow plants and much more.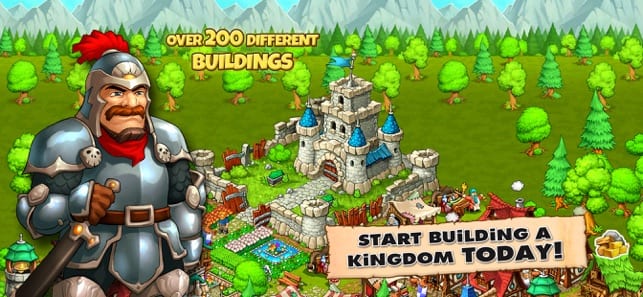 All in all, you will find more than three hundred story missions and tasks, and dozens of secondary quests. The developers also worked on the choice of buildings. There are more than 200 of them in the game, which will allow each player to build his dream estate.
ADVANTAGES AND DISADVANTAGES
+ doesn't require a constant presence in the game, although events occur in real-time;
+ requires logical thinking;
+ constant updates with adding new tasks, heroes and objects that can be built;
+ nice graphics.
You can also check: 11 Best zombie tower defence games for Android & iOS
Badminton League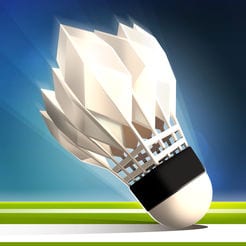 Badminton League is dynamic badminton with local multiplayer.
Why download Badminton League for Android?
In the game, the user will have to go to the court, hoping only for his own skills, because there is no partner. But the camera is located on the side, so the character moves only left-right, there is no need to monitor the entire area of ​​the arena.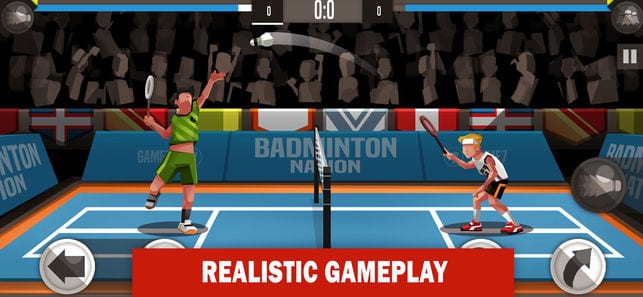 The match is played according to all the rules – games and sets. Having won two sets in a row, any athlete ensures victory for himself. The set ends when one of the players has scored 5 games (nothing new, however).
For each game, the player gets coins – the amount is indicated before the competition. Simply put, when a player loses, he loses precious gold and a rating, and when he wins, he gets a lot. You can buy equipment or a racket for coins, as well as unlock superpowers.
Badminton League has several modes, including Training, Quick Match, Tournament, and Multiplayer.
ADVANTAGES AND DISADVANTAGES
+ nice graphics;
+ fascinating, dynamic gameplay;
+ amazing music;
+ several modes including Tournament.