This app will be useful for beginners and professional photographers alike. If you want to know the time when your photos will be taken at their best, discover this app.

You may also like: 11 Best Photo Booth Apps In 2022 For Android & iOS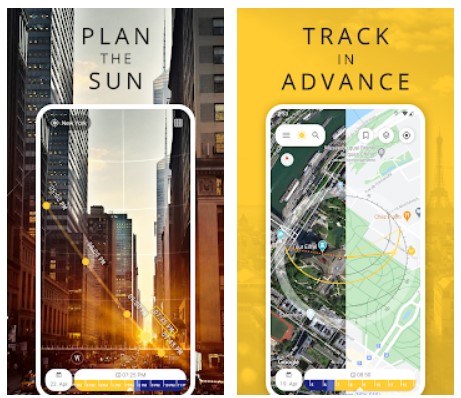 A very handy feature of the app is that you can point your camera at the sky and see in real-time where the sun is at the moment. An interactive map has been added that makes it easy to keep track of the most popular places to shoot in a location. It's worth noting that all of your data is saved right in the app, which is incredibly convenient.
You may also like: 9 Best Baby Photo Editor Apps in 2022 for Android & iOS

Technical support for the app quickly fixes bugs and fixes vulnerabilities. The developers respond to the wishes of users who leave their comments on the application page, thereby establishing a dialogue with the community.
This application is completely free of advertising, which can not but rejoice. The application is completely intuitive. There are no bugs in the app, it works steadily and smoothly.
What is more, SUNNYTRACK is good for finding sunny properties in real estate, checking their sunlight over the day and year, installing photovoltaics, house planning, and all outdoor sports activities.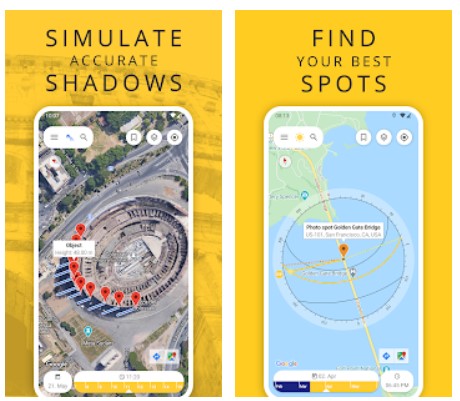 All features related to sun and shadow are added to this app, they are essential for both professional and novice photographers, and the good design and nice color scheme make this app the best solution on the market at the moment. 

You may also like: 9 Best Label Maker Apps in 2022 for Android & iOS