Nowadays the number of people playing mobile games has significantly rocketed. Because of this trend, there are more and more great mobile games developed at the moment. 
Base building games are one of the most popular genres among users. On account of their diversity, it is not so easy to find a game that really worth being installed. Nevertheless, there is no need to surf the Internet comparing the games' features and their reviews. We have already done that for you.
So here are the best base building games that are available on Google Play. It remains to choose the most suitable games, install them on your gadget and enjoy the wonderful virtual world.
1. Zero City: base-building games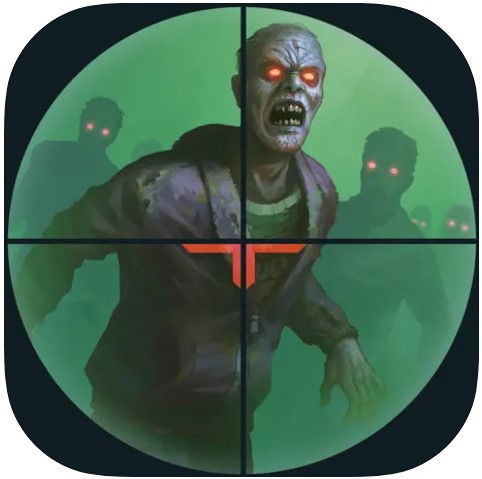 Let's start with a game Zero City: base-building games. 
This game is a kind of strategy game that takes place in the world after the zombie apocalypse. So, you become the leader of a small band of survivors who have found an underground shelter. You also build war rooms, which you gradually develop.
In addition, here you have to take care of the survivors and collect resources to complete quests and buy new items. On top of that, each structure has its own levels in which you improve the levels. In addition, you can upgrade settlers and view their abilities. You can also buy weapons for the settlers and improve their defense.
Overall you need to protect your home from raiders and develop it in the best way possible. Also, it is worth noting that there is a cool animation of the characters and nice audio accompaniment.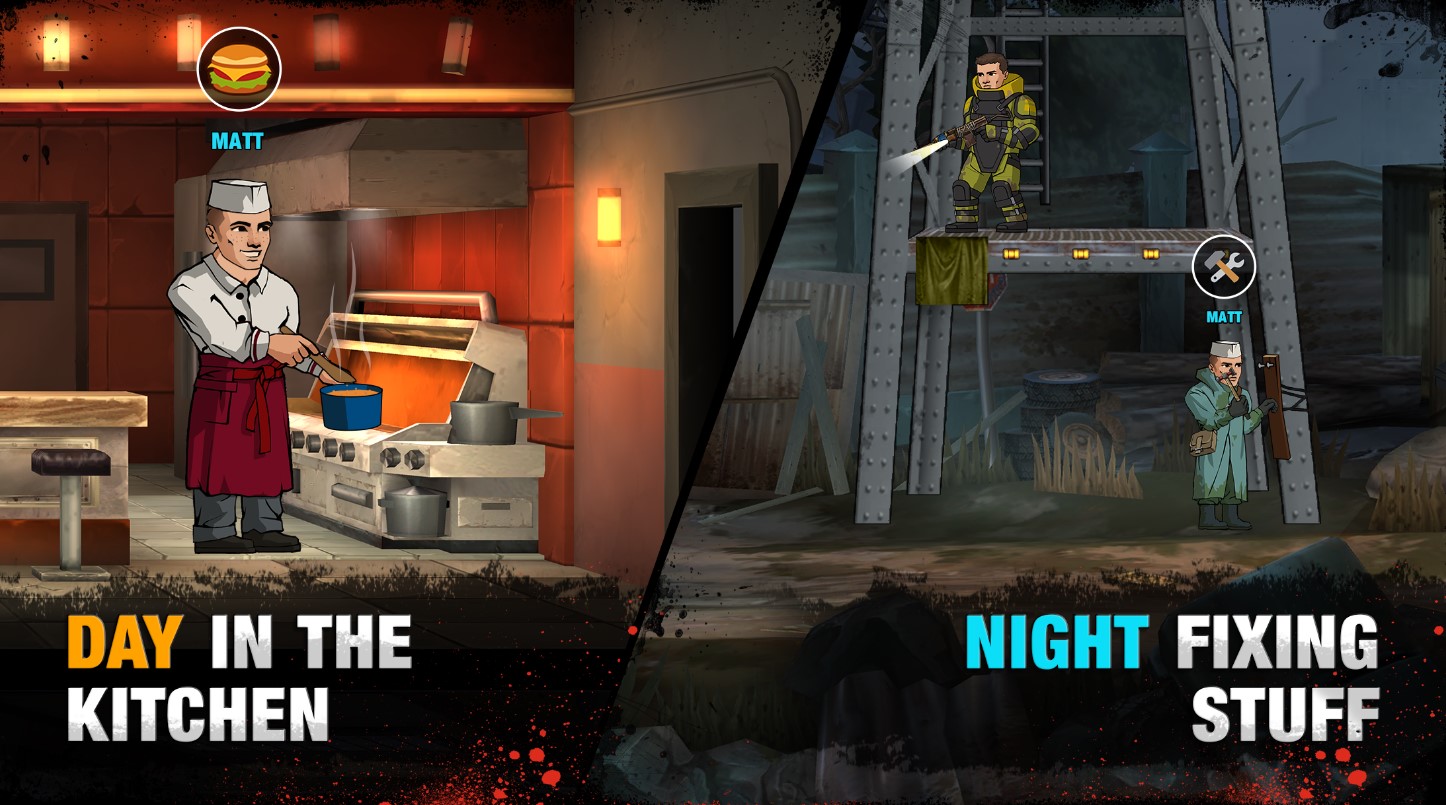 2. Clash of Clans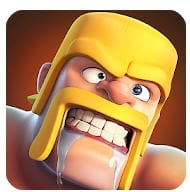 Clash of Clans is one more game with the Editors' Choice award. But it's not a surprise because this very game is appreciated by users worldwide.
To begin with, you will have to build your own base to fight against the enemy – the Goblin King. Defending your base with hundreds of items, you will become strong enough to defeat the attacks. By the way, the choice of the items (various types of buildings, cannons, bombs, traps, mortars, walls, etc.) is really great. Also, your own troops will help you in this matter. 
Moreover, there will be several playing modes available. Thus, you may join a Clan of fellow players or create your own and invite friends. Besides, the game lets its users fight in Clan Wars as a team. Choose the mode you like the most and discover the mysterious world.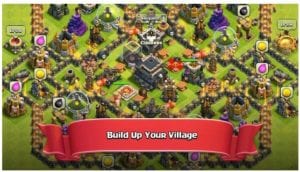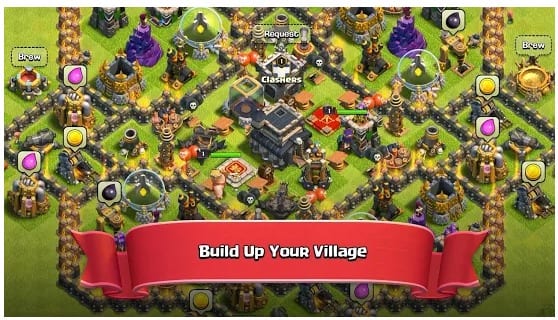 3. Fallout Shelter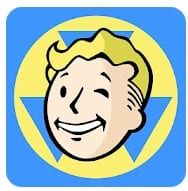 If you are searching for a game without enemies and bloody battles, this one is exactly what you need. The concept of Fallout Shelter is based on a post-nuclear life.
It all happens in Wasteland. There are only dozens of people who survived after the catastrophe. Your task will be to create an underground Vault that will be comfortable to live in. After that, you will have to take care of each dweller, develop their skills, find their dream job, and even populate a new home. To put it shortly, you will have to do your best to help them flourish. Keep in mind that you will have to ensure that necessary conditions within the Vault. 
It's obvious that you will face many problems inside (fire) as well as outside (threats when exploring the blasted surface). That's why one of your tasks will also be preparing your dwellers for difficulties. Modern armor, weapons, and even experience gained will help you to cope with any problem.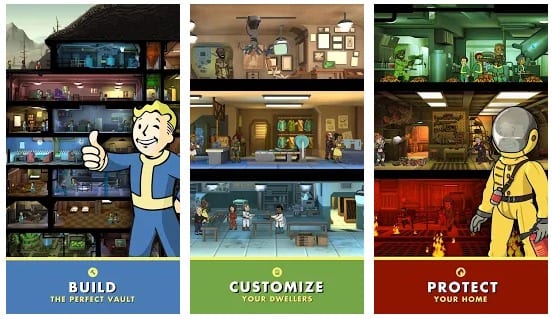 4. Rusted Warfare – RTS Strategy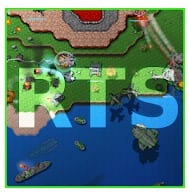 Considering games where you can build a base and plan battle strategies, this one is perfect as well. That's why Rusted Warfare – RTS Strategy is the next game in the post to review.
You will have to build your own base making it powerful enough to repulse an assault and beat the enemy. There is a wide range of unique land, air, and sea units to increase your strength. 
Apart from this, the game's players will have access to various missions such as campaign, skirmish, survival, and challenge. 
One more thing that you will like here is the user interface. Such features as multi-touch support, Strategic zoom, USB keyboard, mouse support, and many others will make the gaming process much more convenient. 
Additionally, it is a real advantage that the game supports offline mode. It's so great when you can play your favorite game wherever you are.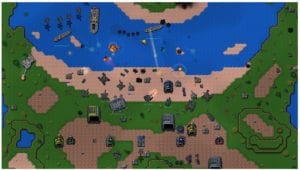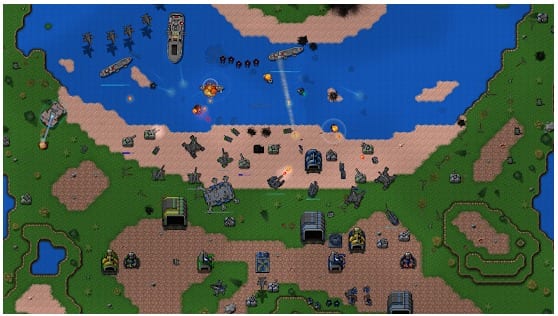 Do you want to become familiar with an updated list of offline games for Android? If you do, we strongly recommend you to read this post. 
5. Last Shelter: Survival
Last Shelter: Survival is a classic game about a post-apocalyptic world. But at the same time, it is surprisingly unique. It's one of the reasons why the game is so top-rated. 
So you will have to become a leader and build the base to protect the survivors from zombies. It will be very important to plan the base buildings and supply weapons properly to make it capable of meeting the attacks. Besides, you will have your own troops, and their training will be also an essential part of your tasks. 
Apart from this, you will have an opportunity to team up with friends as well as with people from all over the world. Building alliances will let you win any battle and get the necessary help.
It must be noted that the game's realistic graphics is outstanding. Also, the interface is user-friendly.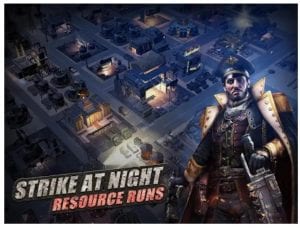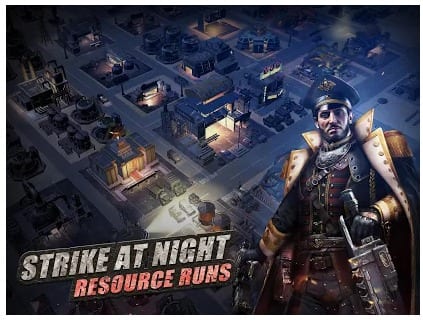 6. Boom Beach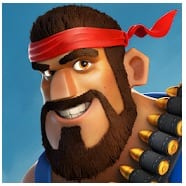 One more brilliant strategic base building game is called Boom Beach. The unusual setting makes the game really exotic.
To begin with, like in the previous games, you will have to build your base directly on a tropic island. While playing, you will have to upgrade the base and increase forces to rebuff an enemy attack. 
Apart from this, you will have to raid enemies' bases as well. To win in battles, you may cooperate with other players. It can be your friends or people from all over the world. 
The game wouldn't be so amazing without secrets. Thus, you will need to discover the power of Life Crystals and many other mysteries.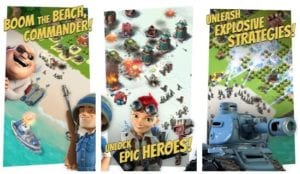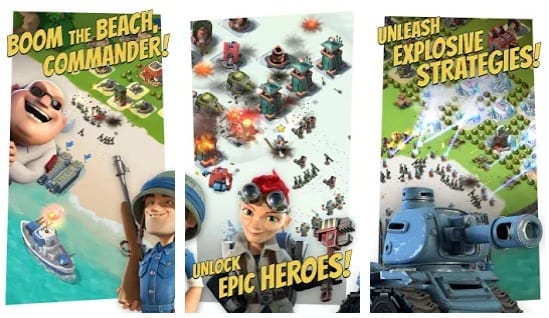 7. Zombie Towers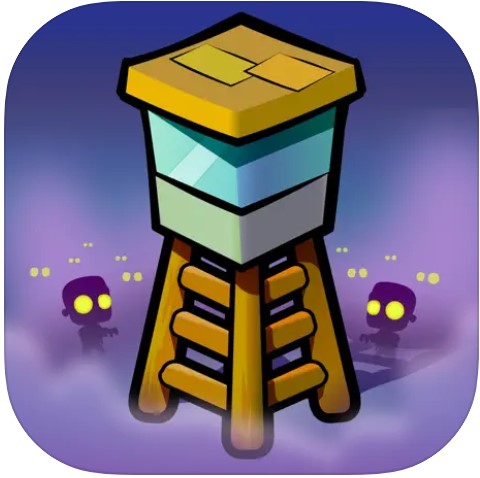 As you can see from its name, it is one more game about zombies. Nevertheless, Zombie Towers is something unique and outstanding.
One of the main tasks here will be to build a base to protect survivors from zombies. There will be hundreds of items to upgrade at your fingertips. 
In addition, you will have to search for alive people and recruit them. Each survivor has unique fighting abilities that will be priceless for you. Do not forget that only this alliance will lead you to dramatic success. 
 The game also supports global multiplayer leaderboards. Depending on the number of materials, weapons, and victories, you will be ranked in the list of players from all countries.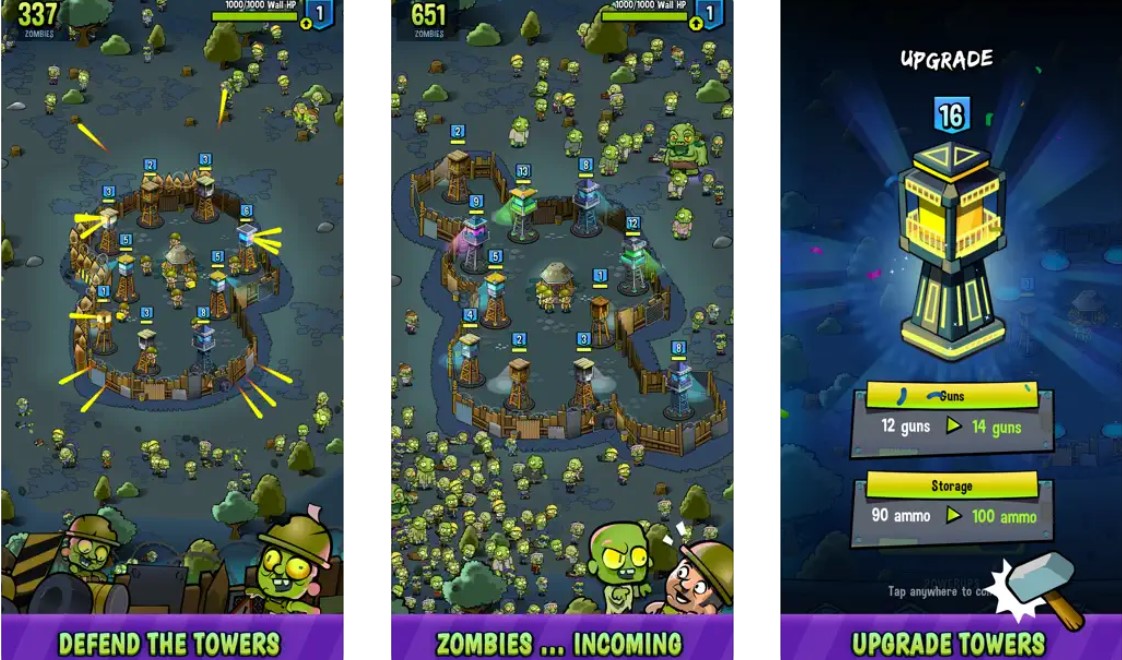 8. Viking Village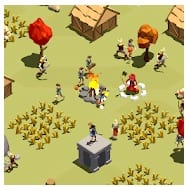 If you are searching for something cooler than zombies, we advise you to play Viking Village. Here your task will be to build and defend your base from the knights.
To make your base more powerful, you will need to train the warriors and capture powerful barbarians to add to your defense. As for resources, you may create farms, mines, and plant vegetables or defend pirates to receive help from them. By the way, you can also hire them to protect your base. 
What you will also like here is the variety of game modes. There are 10 of them including Tower Rush, Survive 20 days, Build a Ship, Peaceful, and so on. 
Though the game's graphics is minimalistic, it supports the Third person mode to make the gaming process more exciting. Apart from this, there is complete freedom of action that is considered to be the game's distinguishing feature. And finally, Offline mode is also available here.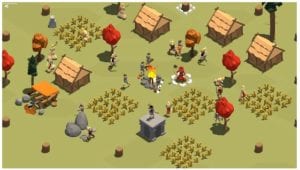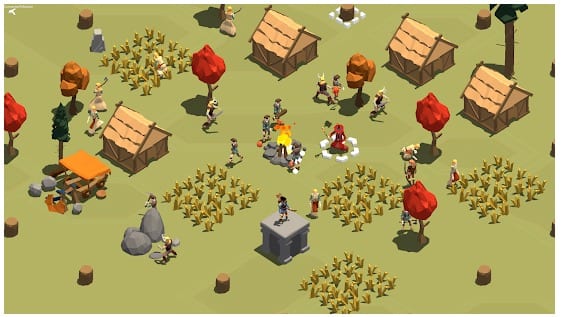 9. Stellar Age: MMO Strategy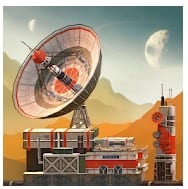 Having a base isn't enough for you? How do you feel about having your own planet? It will be available to do that in Stellar Age. 
To make the planet powerful, you will have to update your buildings and technologies, gather resources, build a powerful spaceship army, improve your defenses from the space pirates, and so on. But all these things won't be helpful if you haven't a strategy. The game will show how successful you are when being a leader. Nevertheless, it will be available to team up with other players to join forces and beat the enemy.  
Moreover, you will surely admire the graphics here as well as well-thought-out setting, characters, spaceships, etc. And the interface is very simple to use.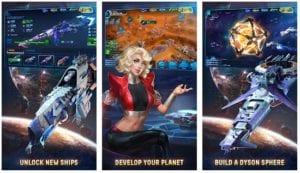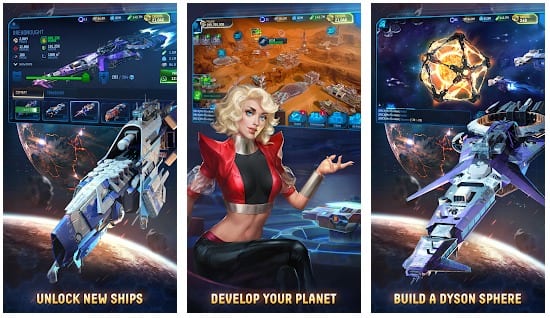 10. Empire: Four Kingdoms | Medieval Strategy MMO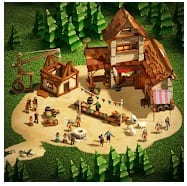 The last but not least game is called Empire: Four Kingdoms. It will be so appropriate for those who enjoy games connected with a certain historical period. In this case, it is the Medieval world. 
You will start by building a small base, and gradually it will become a powerful kingdom. To reach this goal as quickly as possible, you should constantly upgrade and expand your base by erecting various types of buildings, produce and trade resources, and so on. The main task is to fight enemies and battle rival kingdoms. And it will be alliances with rulers and other players that will let you become a dominator.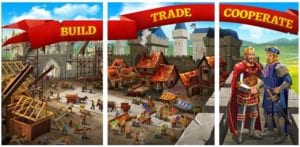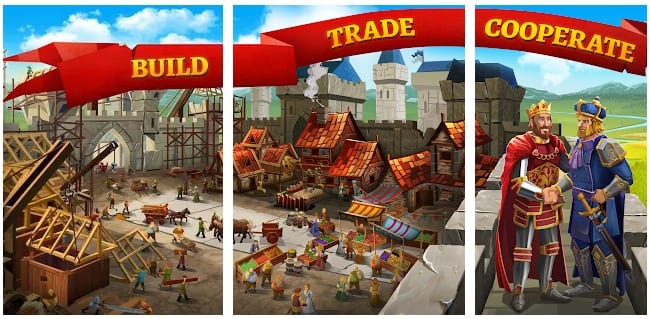 You may also like: 9 Best empire building games for Android & iOS