Do you want to play a post-apocalyptic RPG? In this case, we would like to recommend you download DUST app. So, let's get a glimpse!
The game takes place in the post-apocalyptic wasteland where you will face unique creatures and nuclear monsters. The major goal is to stay alive. But don't forget that all the actions you take will cause various consequences.
If you like historic games we also recommend playing game apps about the medieval period.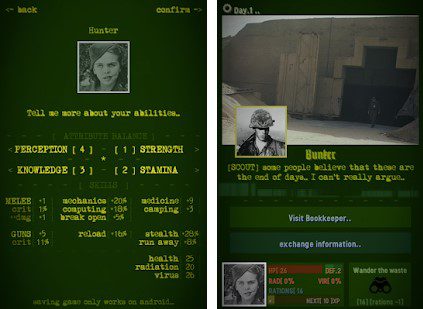 While playing, you will have to carry out a great variety of tasks: complete missions, find out useful information, buy and sell equipment, collect items, and take important decisions to survive.
When you select a character, you should set up skills, equipment, weapons, and so many other things.
Moving on, we were really impressed by the magnificent retro graphics. A wide range of locations, background music, and a simple interface – all these features are waiting for you in DUST.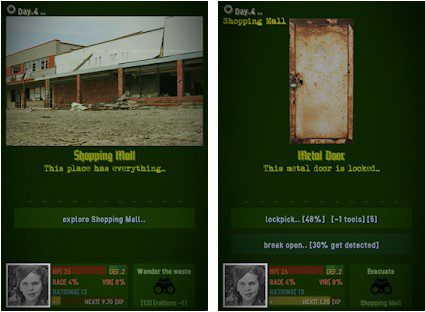 The game comes with a convenient navigation system, so even inexperienced players will instantly find out how to manage it. Moreover, the developer often updates the app's version. No doubt, this is a great bonus!
We would like to mention that the majority of players truly like this game, as we have not found any negative comments. Therefore, we believe it will fully suit you as well!
Summarizing all the points, DUST is a thoughtfully developed game. We can surely say that the developer guarantees an excellent playing process. The entertaining plot and stunning design are the major advantages of this game.
If you like the style of this game you may also want to try the text-based games. 
Plus, the game is extremely addictive – we have played it for days and still can't get enough. So, hurry up to download it – you will not regret it!