Are you a fashionista at heart? Do you thrive on creating the latest looks and designs? Then we've got exactly what you need!
Give a try to one of the many fashion designer games for Android and iOS. With these games, you can unravel your creative side by combining clothes and making outstanding outfits that impress everyone. From being able to combine clothes to working with materials, these games help you hone your skills and become the best stylist around. Pick a game now and let your inner fashionista shine!
1. Fashion Empire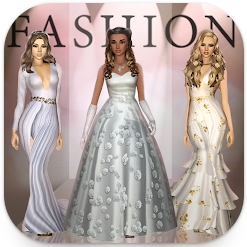 Let's start with an addictive fashion game that lets you make stylish looks. Whether you're a real designer or just love playing with clothes, this game lets you express your creativity.
It lets you manage your own boutique, where customers can come in and get the most delinquent looks. You'll get to combine garments, cosmetics, and hairdos to get a unique look for each customer. With over 1000 garments and decorations, you will never run out of possibilities. Select from an extensive selection of clothes, hairdos, and accessories, then customize them to create something truly unique!
You are also able to boost your store by buying items of furniture such as registers and racks. As well as this, you can earn money and gems to buy more items for your store. You are even able to send special gifts and offers to customers who come back again!
If you want to make a look for a special event, the game provides various events such as beauty pageants or fashion shows. Here, you can show off the looks you've created before an audience and even compete against other users!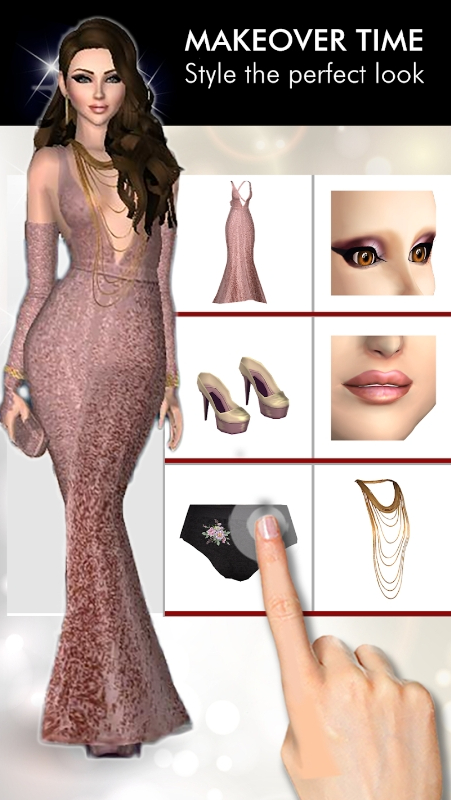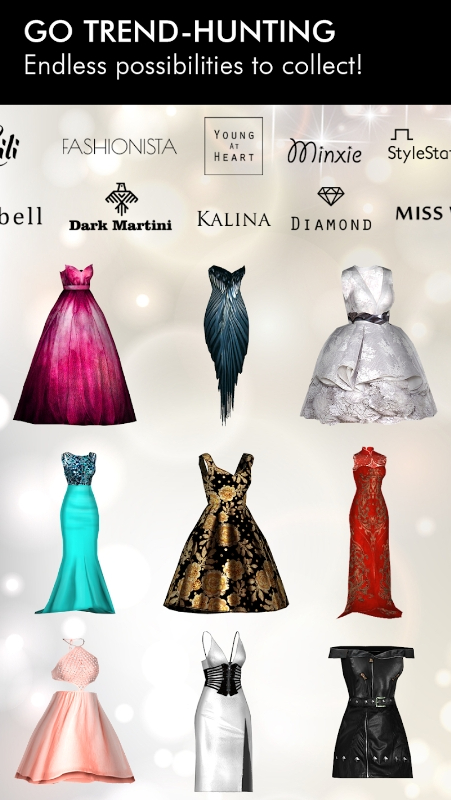 You may also like: 10 Best Nail Salon Games
2. Fashion Fever
Enter the world of style and become a master stylist! This style game allows you to doll up your avatar in trendy outfits and shoot her photos. You can pick from locations, props, decor, and backgrounds to make each photo unique. The fun doesn't stop there – with tons of dress and cosmetic options, you can combine looks to make the perfect ensemble.
The photo mode is especially fun, as you can take professional-looking photographs of your model and share them with friends on social media. With a huge variety of options, you can be sure that no photos will ever look the same! As you move on, additional levels will be unlocked, allowing for even more diverse clothing choices as well as new looks.
Plus, there's an in-game currency system that allows you to purchase more fashionable items for your wardrobe. The controls are simple and intuitive, making it easy to navigate your way through the lvls. The user interface lets you easily drag and drop items for a quick outfit shift. You can also save your favorite looks, so you don't have to re-create them every time.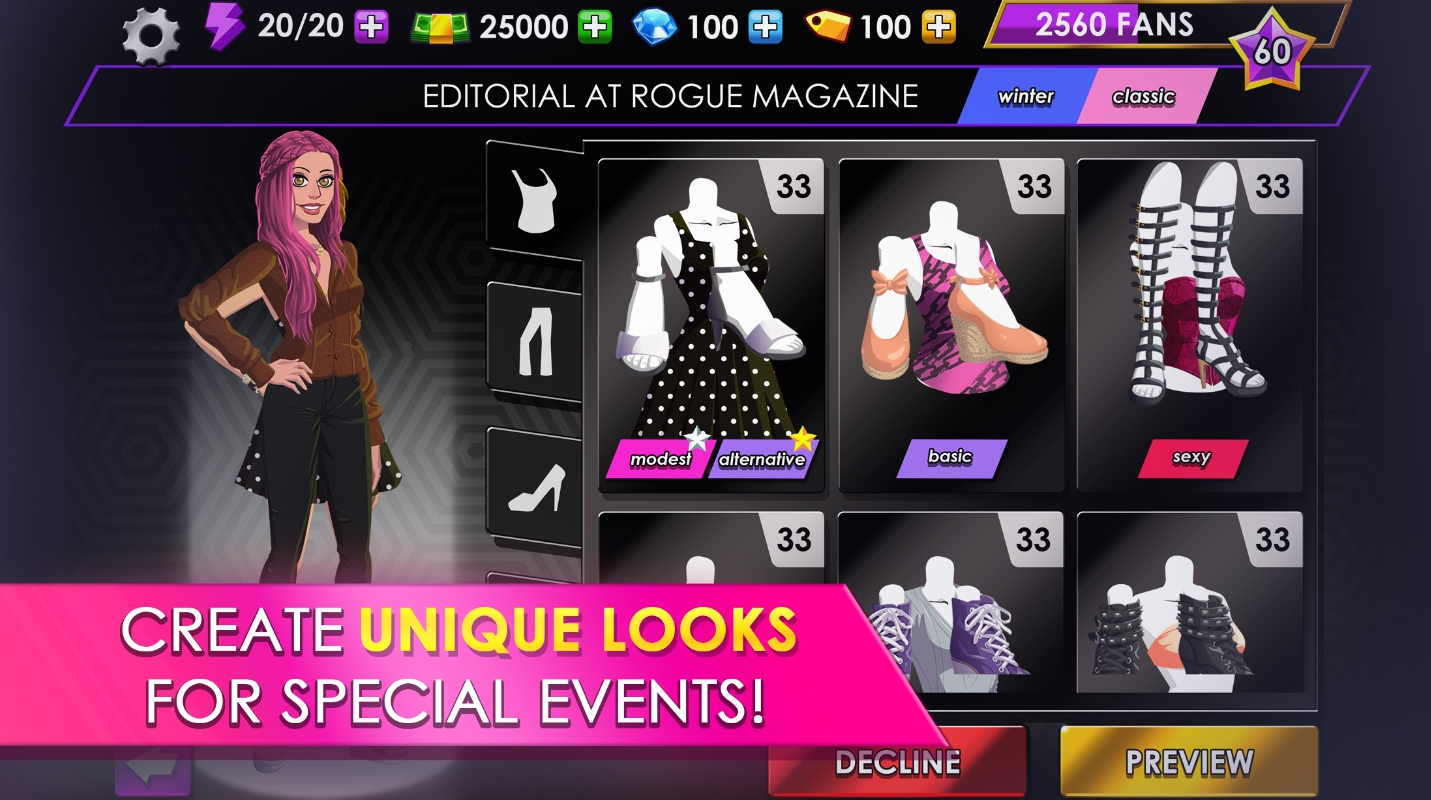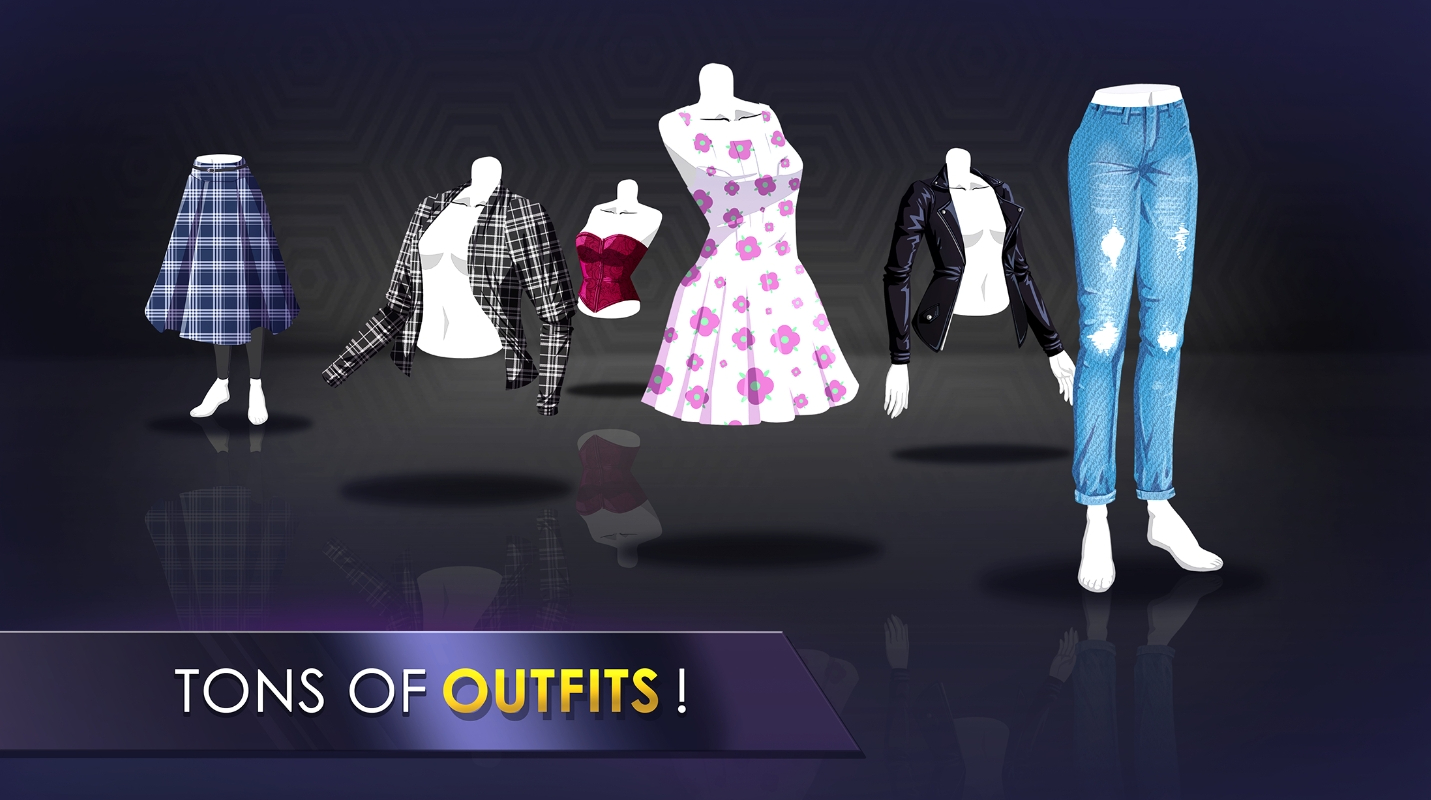 3. Fashionista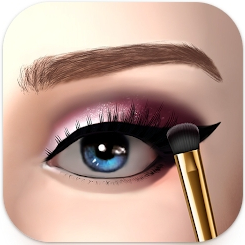 Here is one of the most popular styling games you can find. It offers a fun way to explore your innovative side while honing your fashion sense and developing exceptional garments. The game is all about customization: you can select garments to mix and match, as well as work with different materials.
You can also adjust your fits to match the season and stay ahead of the trends. With its 3D graphics, you'll feel like a real styling designer! In addition to creating gowns, you can also show off your looks in a photo studio. You can share your creations on social media so that others can admire and emulate them.
The game has several modes for you to pick from: 'Design a Look', 'Makeover', and 'Create Designs'. In each mode, you can use a wide range of garments to get unique styles that match your tastes. Furthermore, you have access to a vast array of materials with diverse textures and patterns for you to work with.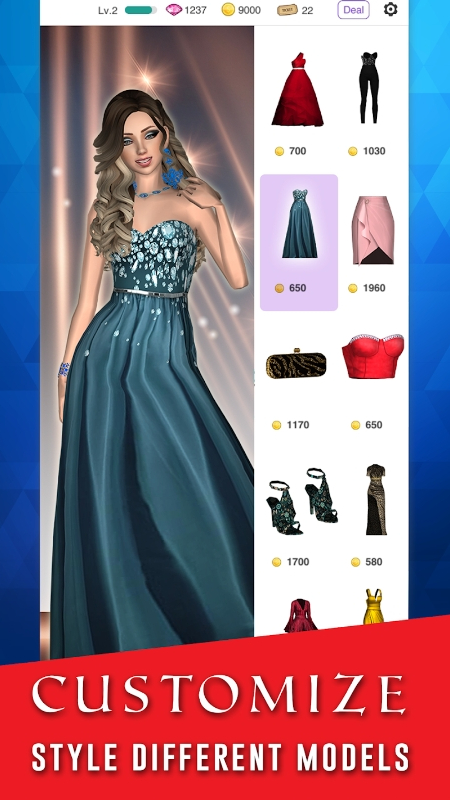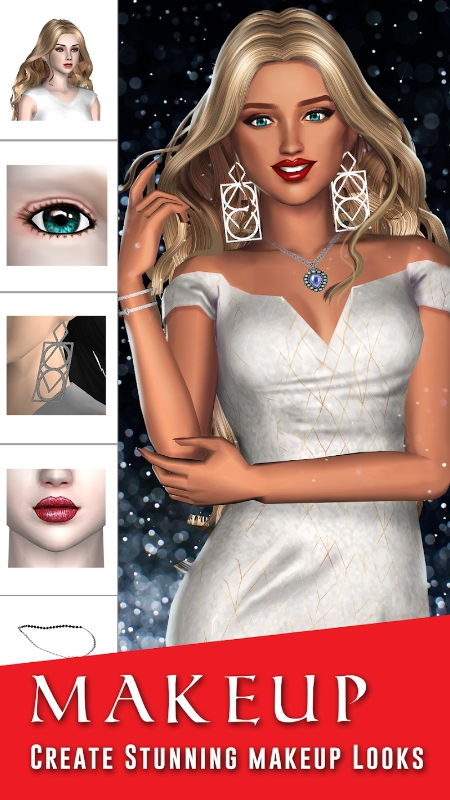 4. Fashion Stylist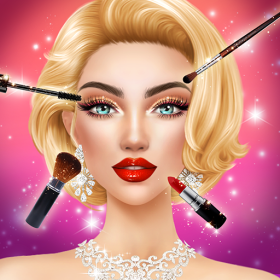 This game is an absolute must-have for any fashionista as it allows you to study the art of fashion. It lets you play with a variety of clothes and accessories in order to create stylish looks. With tons of garments to pick from, you can combine pieces to come out with impressive looks. There are also numerous makeup options available, allowing you to perfect your looks.
The game has multiple levels for you to work through in order to hone your skills. In each one, you'll need to make a specific look and earn points by matching the target style. As you move forward, you'll get new items and challenge yourself with more difficult goals.
It also has tons of customization options. You can pick the fabric and pattern of your outfit, and add decor and cosmetics. You can even view photos of other users' creations for inspo! Additionally, it lets you compare looks with others in competitions. This is a great way to get feedback from other fashionistas and help you become a better stylist.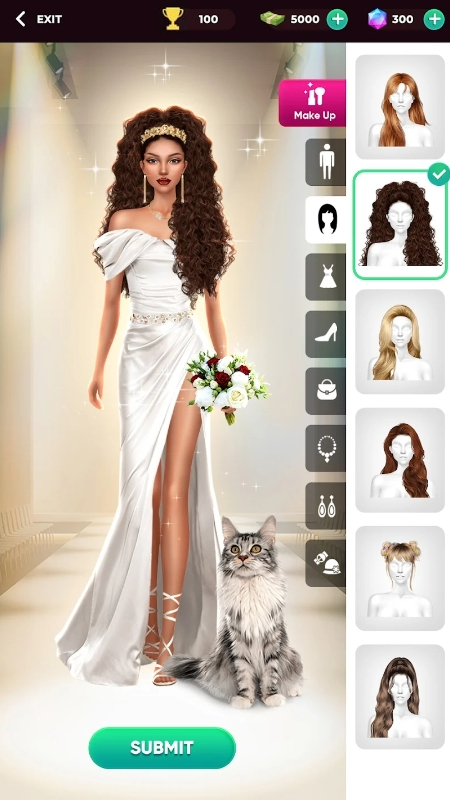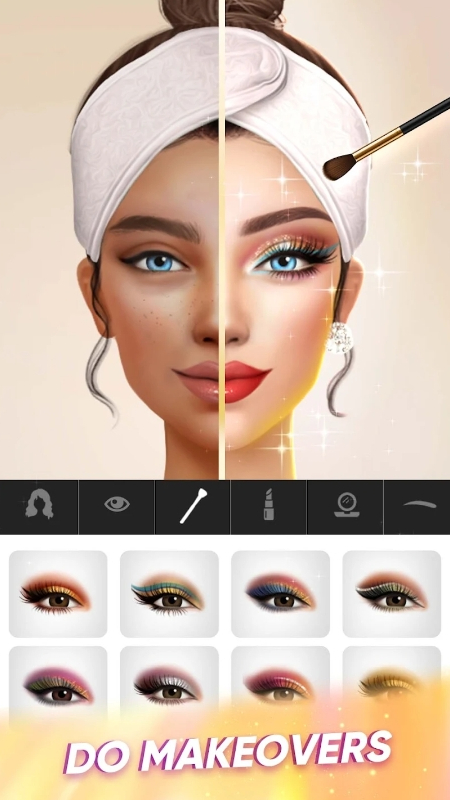 5. SUITSME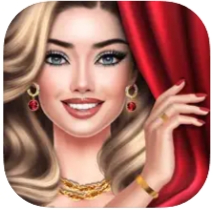 It's an amazing styling game that lets you doll up your virtual model in luxe garments from Prada, Gucci, and other brands. The game has lib cosmetics and hairdos, so you can create looks inspired by the hottest trends in the beauty industry. Not only can you transform your avatar and dress them up, but you can also vote for looks made by other players.
It also has a wide variety of exciting challenges that you can take part in, contending with other users and casting votes for your fave looks made by others. Receive incredible prizes for the best looks, and the spirit of competition will keep you motivated to create even more fashionable outfits.
You can even browse through a blog to get more information about fashion-related topics such as trends, designers, and tips on how to look fashionable. The visuals are stunning, and you'll get to zoom the model to get a better view of the clothes. Plus, the game's interface is user-friendly and intuitive, allowing you to easily assemble outstanding looks.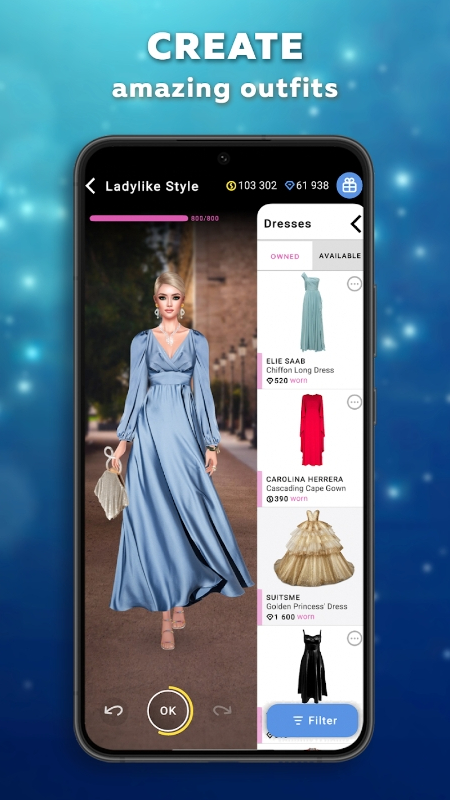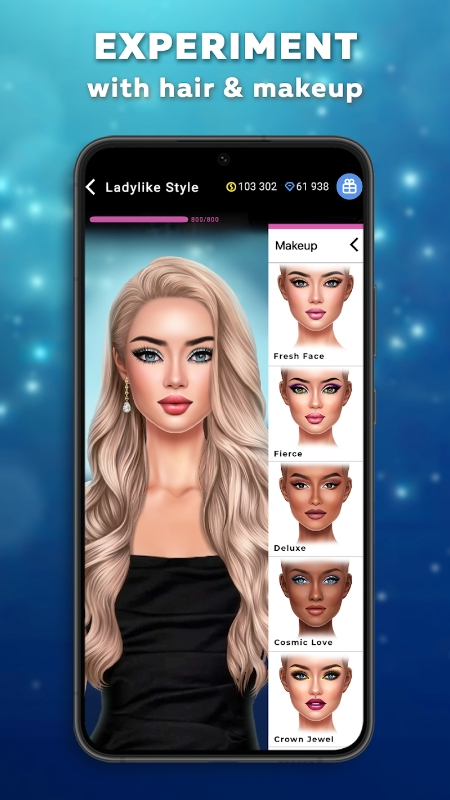 6. Glamdiva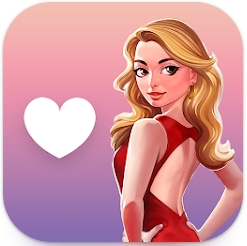 That is the top style game that lets you explore your imaginative side as a styling designer. It allows you to dress up cute models and assemble unusual outfits. You have access to hundreds of clothes and decor for each model. Additionally, you can even create custom pieces with different materials and textures.
You can also work with different materials to come up with impressive outfits and get innovative with cosmetics. In addition, you'll get to alter the look of your models with diverse hairdos, skin tones, and more! Moreover, this exciting fashion game allows you to compete in fashion contests against other players worldwide; it monitors your improvement and provides daily tasks that you need to pass in order to level up.
Additionally, there are many quests that you can complete to earn rewards. As you advance, you will be able to unlock new clothing and decorations that can be used in your creations. Furthermore, you can join the Glamdiva player community in order to compare looks, as well as share advice with each other.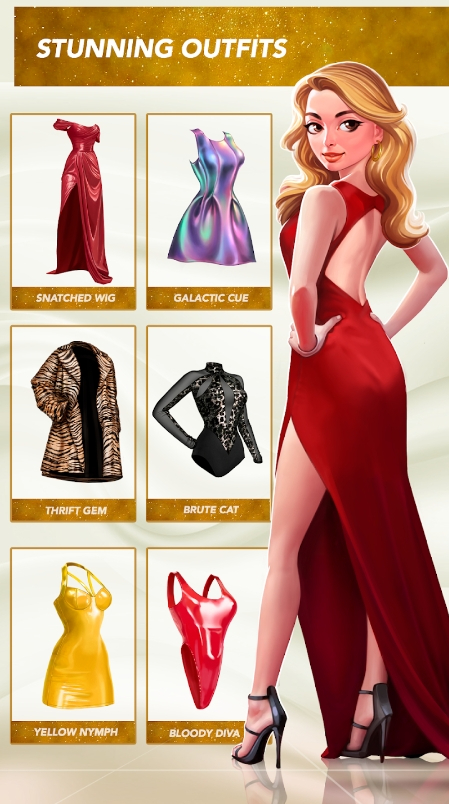 Check also: 5 Best Flower Shop Games
7. Pocket Styler
Next, we have a game made for aspiring fashionistas. It's a fun and interactive game that allows you to create beautiful designs and be a trendsetter in your own virtual world. There's a wide collection of clothing pieces to select from, as well as accessorize your outfits with stunning jewelry and shoes.
To make it even more entertaining, you can pass mini-games to cope with certain tasks, such as making the perfect outfit for a celebrity or styling outfits for special occasions like weddings and proms.
Another great feature is the makeup section, where you can put on a variety of lipstick shades, eye shadow colors, and more to finish off your look. As you move on, you'll get to participate in fashion events to win deluxe rewards. Your goal here is to contend with other users and show them your taste in fashion.
You can even roast or praise other players' looks if needed. With its rich colors, cool graphics, and easy-to-use UI, the game is impossible to put off. If you're looking for a fun, creative way to explore your love for style, then this game is definitely worth checking out.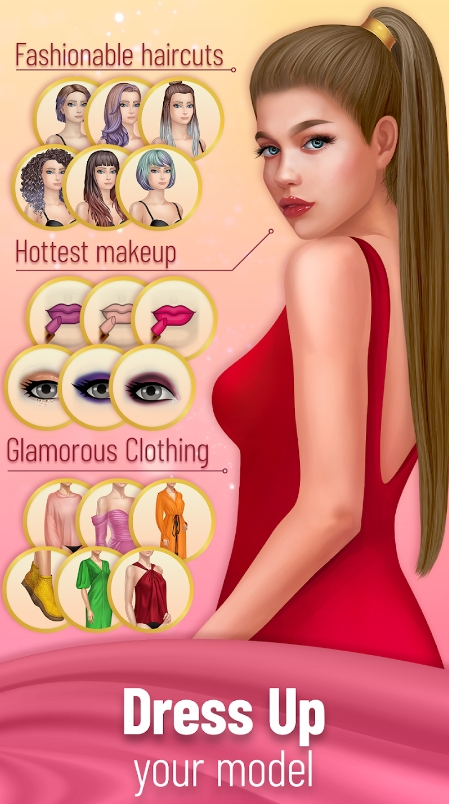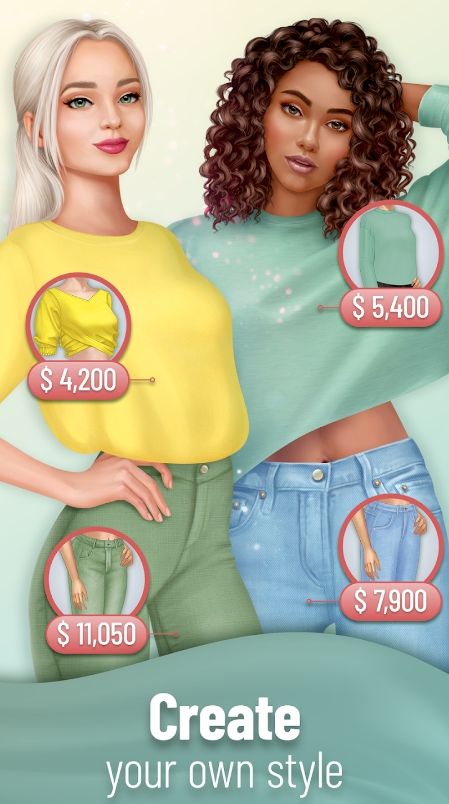 8. Fashion Diva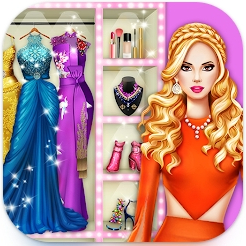 It is a free styling game that lets you generate looks with fashionable apparel. You start off by selecting your model and selecting her clothing, shoes, makeup, and hairdo. Once you're all set up, it's time to get dressed in the trendiest pieces. You have a variety of garments to pick from, ranging from elegant evening gowns to trendy streetwear.
You also get access to accessories such as jewelry, bags, and even makeup items like lipsticks, eyeshadows, and blush. The game provides you with a range of choices so that you can elevate your model's look according to your own preferences. You even get to design custom wallpaper and flooring for the background of your model's look.
Once you have your model looking just right, it's time to take her out on a fashion show. You can pick from different themes, such as a beach resort or city chic, and stretch your creative muscles to create unique and exciting looks. You can also go against other styling designers in a styling contest and may even be rewarded for your creativity. Get it now and show the world how fashionable you can be!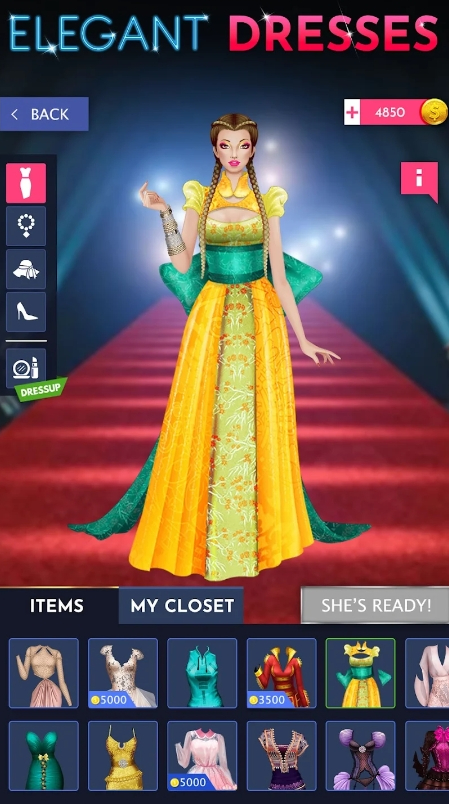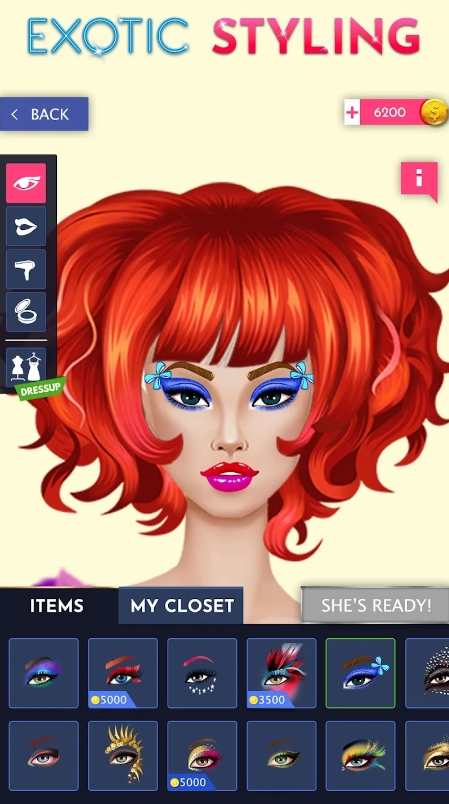 9. Super Stylist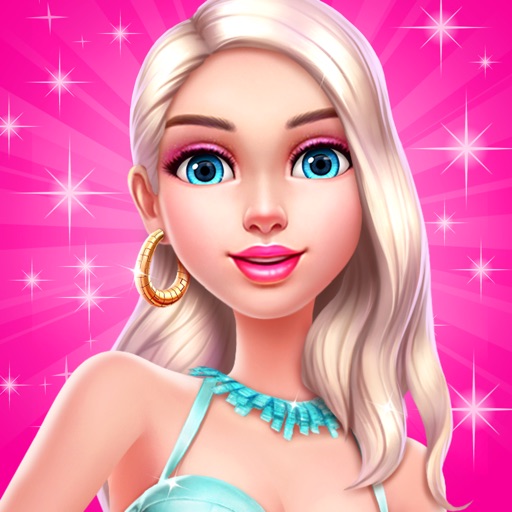 If you're looking for a designer sim to explore your creativity and design amazing looks, this is a perfect choice. It has cool visuals and rich details in each outfit you create. Whether it's classic chic or modern glamour, you can bring all of your ideas to life with this game.
You can work with different materials and fabrics, such as denim, velvet, silk, and more. You'll also have a variety of additions and decor to finish up the gown. There's a wide range of options for stunning creations that will make your clients look their best!
As you move on, there will be more rewarding levels so that you can master your skills as a stylist. You'll be able to expand your portfolio by creating looks for celebrities and even royalty in no time!
The game also comes with a virtual wardrobe, enabling you to store all of your creations and easily access them whenever required. There's no shortage of options for designers looking to make their mark in the industry. Have fun assembling looks that turn heads and become the best stylist around!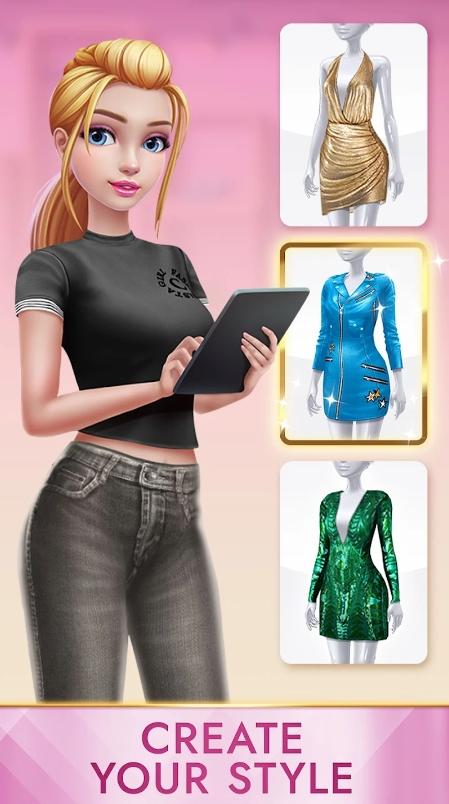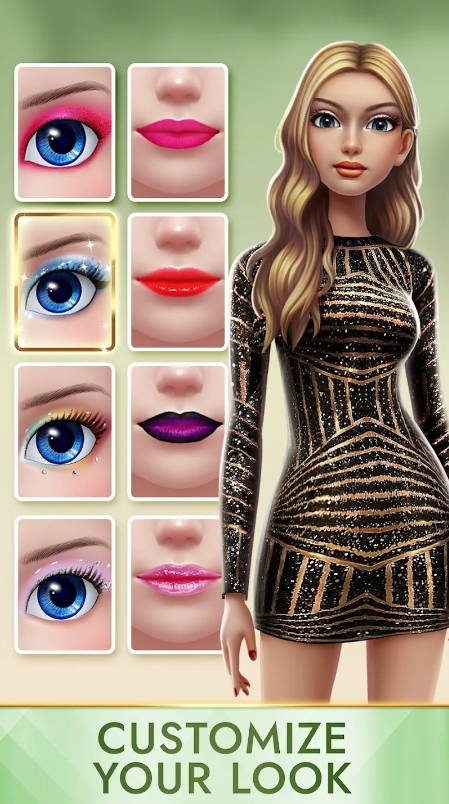 10. CocoPPa Play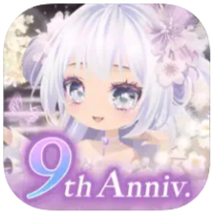 This is a cute game for fashionistas of all ages. With it, you can generate your own anime avatar and develop amazing shows. Make combos of 15 sections like hairstyles, face decorations, and outfits. You can also acquire various "Posing" items by reaching higher levels.
Regarding the show, you can add up to three models and even use your friends' models for added fun. You can pick music and decorations to make it fully perfect and personalized. Furthermore, you can complete daily quests and help out characters to get free items for decorating your shows.
Completing quests will bring you more items, such as decorations, hairdos, and poses. What's more, if you use mystery boxes or ticket draws, you have a chance to get exclusive items. Finally, with the shop feature, you can buy new items to further customize your avatar and show off your unique style.
The game lets you explore new trends, find inspiration for creating the most delinquent looks, and showcase your unique style. So if you need a game that offers lots of customization options and fun challenges in a Kawaii style, then get this game without hesitation.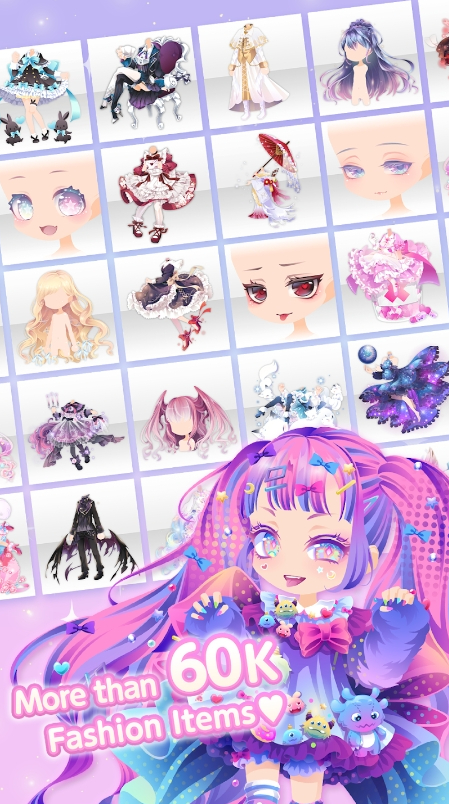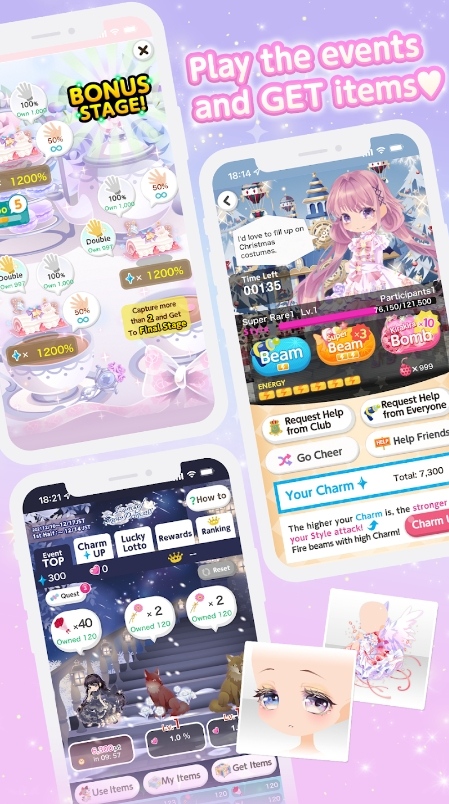 You may also check: 10 Best Farm Game Apps
11. Covet Fashion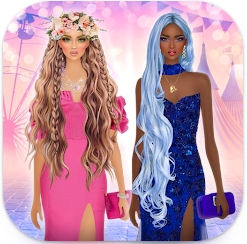 Well, our list would not be complete without this highly popular fashion game. It is a virtual closet where you can pick clothes, decorations, and hairdos to get outstanding looks for your avatar. With this one, you can experiment with the tendencies and find designer garments from real-world brands too.
Thus, if you fall in love with a look on-screen, you can easily buy it and make it a part of your wardrobe. Moreover, the game has an extensive collection of cosmetics to try. From bold looks to subtle ones, there is smth for everyone. Plus, there are events to keep things fun.
The best part is, you can even stand against other users in face-offs to win prizes! Make sure to showcase your style and get helpful feedback and tips for enhancing your designs. You can even form friendships and join fashion houses with other users who share your style.