Have you ever wanted to own a country house? Would you like to know if you were a good farmer? Since now you have a great chance to learn about it, when not being a farmer in real life.
Nowadays there are so many farm apps, that you can find on the App Store or Google Play. They are very popular among app users, but, as always, it is troublesome to choose worthy ones.
Nevertheless, you can relax because the Apppearl team has reviewed only the best farm games for you. It remains to select the most suitable, install them, and start enjoying the countryside life.
1. Hay Day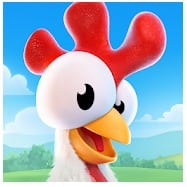 Let's start with this top-rated game that is popular worldwide. Here your aim is to turn a small farm into a glamor country. You will be able to buy various plants and animals from all over the world. By developing this industry, you can produce your own goods and sell them to neighbors or your friends.
Additionally, you will get orders that you will be able to deliver with your truck or your steamboat. So the more orders you fulfill the more money you earn and the faster your business develops.
When your farm becomes an independent town, you will be able to invite residents to make them help you with the business.
Also, it must be mentioned that Hay Day has more than 100 million users from diverse countries. Isn't it an indicator of success?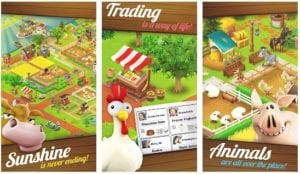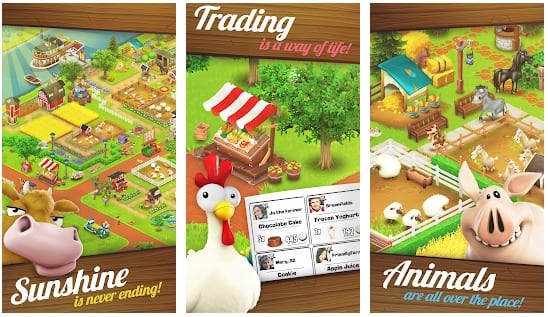 2. Farm Paradise: Fun farm trade game at lost island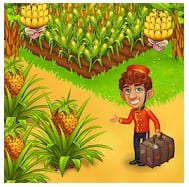 It is one more exciting farm game where you can approve yourself as a farmer. As in the previous app, you have a chance to grow different plants and later produce your own goods and sell them to people.
As for the animals, here you will be able to create a private zoo that is capable of attracting tourists. Be sure, you will benefit from breeding animals a lot.
Let's better discuss Farm Paradise's distinguishing features. Firstly, it all happens on an exotic island. That's why the app is priceless because of its picturesque landscapes, seashore, exotic plants and animals, etc. Apart from this, the app has an interesting storyline. By saying this, we mean a famous archeologist, Dr. Johnson. Together with him, you will have to explore ancient ruins on your island to find antique artifacts. Don't you think that it is so exciting?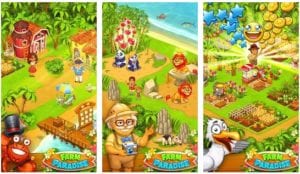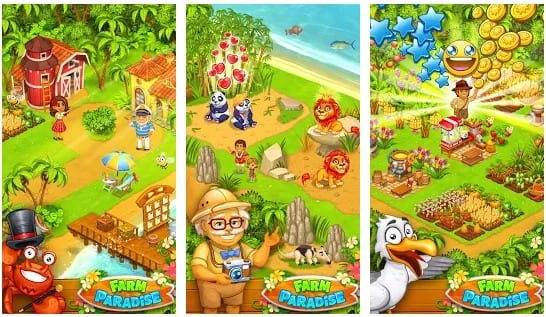 3. Superfarmers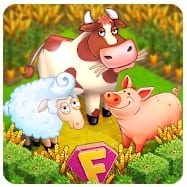 In a time of peace, it seems that all popular superheroes are resting. It's true, they do grow the business. But now they need YOUR help.
The thing is that in this game Superheroes have some problems with a farm. Your task is to help them by running the household. You will plant fruits and vegetables, breed animals, build factories, get orders from other Superheroes, fulfill them, and ship in different ways. You will help a lot by dispensing Superheroes from these duties.
By the way, the type of Superhero depends on the continent you choose. While playing, you will have a chance to discover other continents, find exotic trophies, and collect them. So Superfarmers will be so suitable for you in case you want to discover the world, join the Superteam and help them in farming.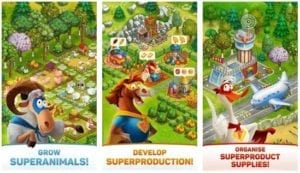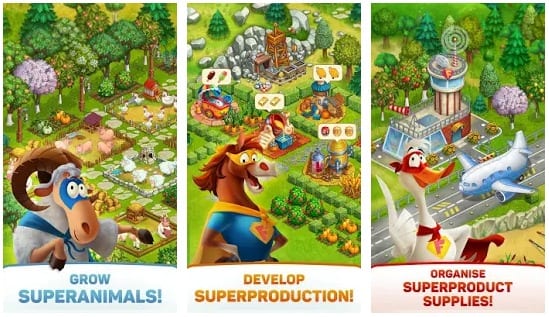 4. Township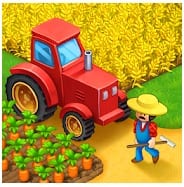 Do you want to wield more power? If you give an affirmative answer, install this game where everyone can feel like a mayor of a town.
As in previous games, first, you will run a household as a farmer. Your task is to take care of animals, plant vegetables and fruits, build factories, fulfill orders from residents, do many other things to turn your small farm into a flourishing town.
By the way, this very game differs a little bit. In Township you will be able to place various infrastructure facilities such as cinemas, cafes, theatres, etc. No doubts, it will please the residents of your town a lot. And of course, these actions are a key to success which will lead you to the post of a mayor.
One more thing that you will definitely like is the game community. So you will be able to play with your friends or even strike up new acquaintances.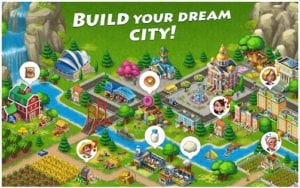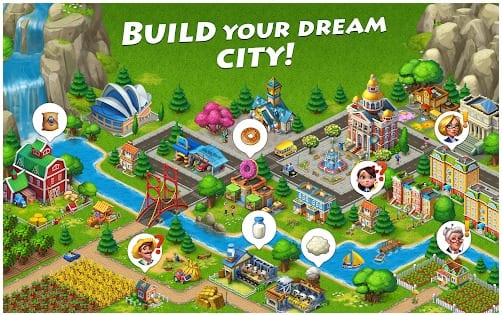 5. Blocky Farm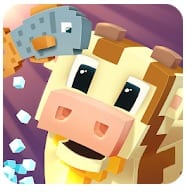 Do you consider yourself a fan of Minecraft? Then you will definitely like Blocky Farm because of its cubic graphics.
To begin with, the conception of the game is the same: you will have to run your own household taking all the necessary steps to make the farm the best.
Apart from this, the game has many advantages that every user will like for sure. For example, here you will be able to drive a virtual tractor by moving your phone. A built-in physics-based drive system will let you feel yourself a driver like in real life. This option will help you in harvesting fields.
What else does make the game unique? Changing weather system that you will hardly find in other apps. So features like this make the gaming process as realistic as it is possible.
Also, you will definitely like the game's offline mode. Isn't it wonderful to have access to your farm wherever you are?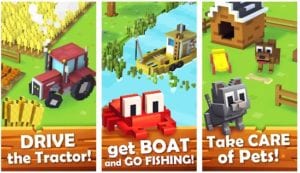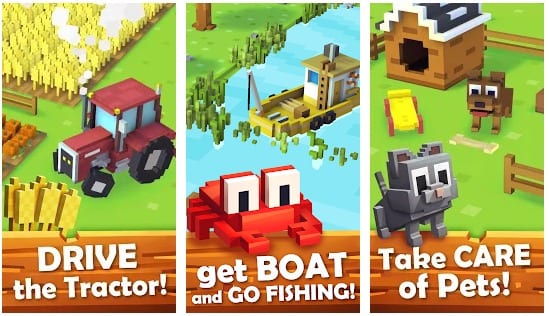 6. Family Farm Seaside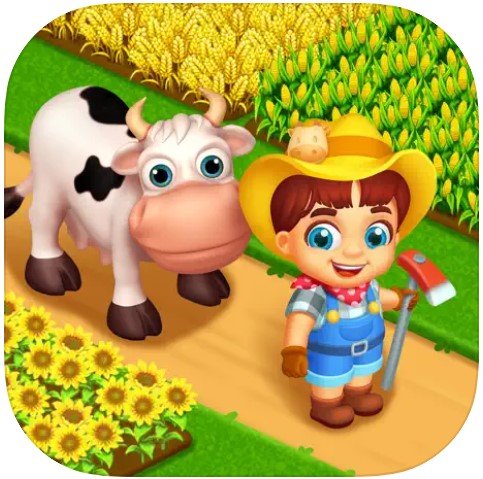 Another game with a fairly high rating that should be listed here is called Family Farm Seaside.
This is a popular game among users for its ability to create your own vegetable garden and grow the best crops or fruits.
In addition, this game will also appeal to those who like the breeding of animals. You can also grow mysterious fruits and face up to different natural factors. Here you can also take orders and develop your farm. Besides, it is quite a colorful game, in which it is pleasant to click on the plants and collect bonuses.
So, now we will talk about the game's distinctive features. First of all, you may have unlimited possibilities and ways to develop your farm.
Secondly, there are different islands that you can travel across. Also, you can invite your friends, visit their farms and help them arrange their life.
Also, the game is supported on several devices for your convenience. And all progress is saved through your account.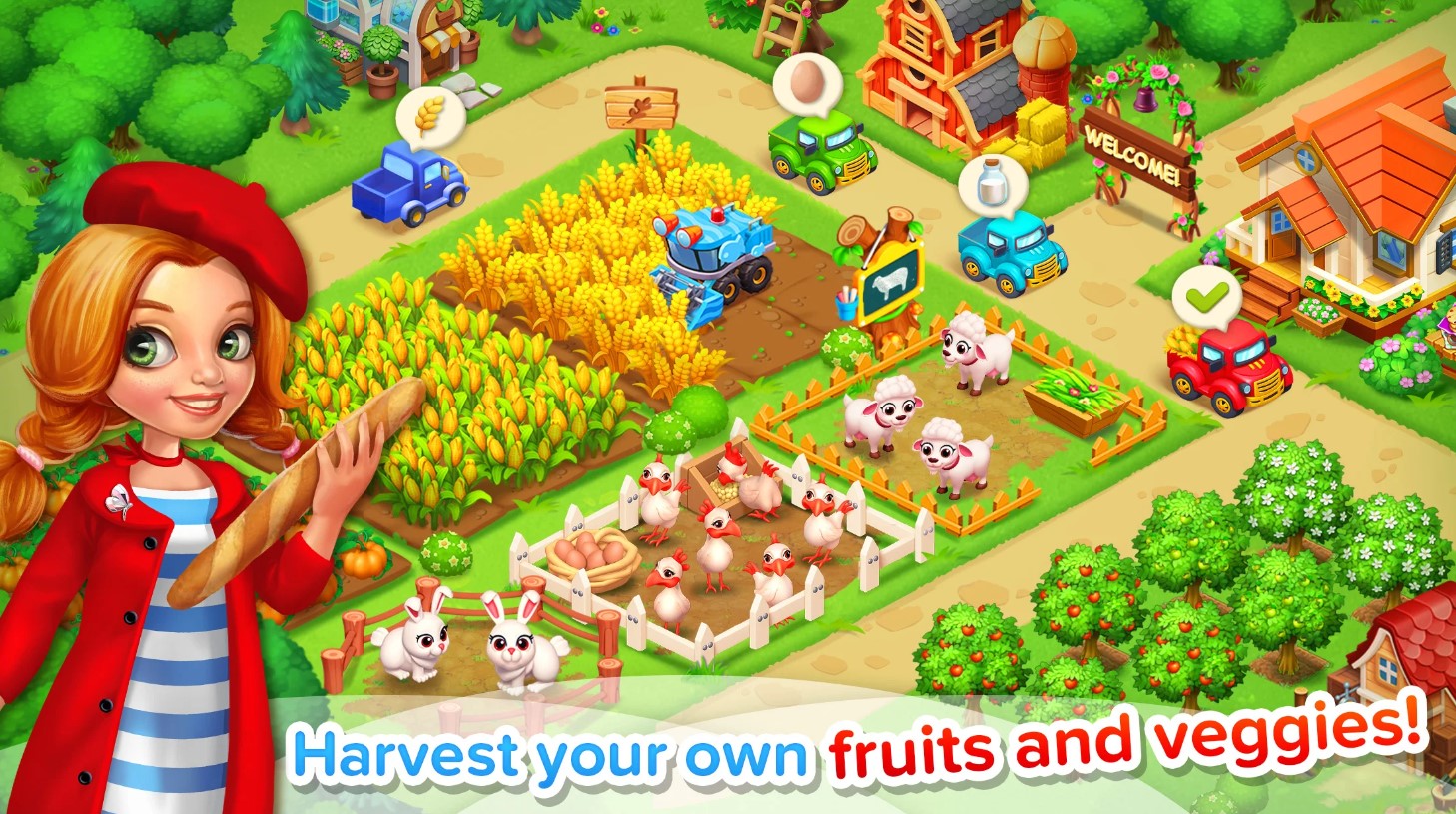 7. Farming Simulator 18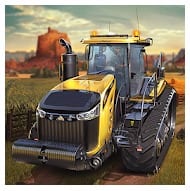 Would you like to play the most realistic farm game ever? Farming Simulator 18 is exactly what you've been searching for.
You will have access to 50 farming vehicles and machines of worldwide famous brands. Use them to plant different crops, breed animals, harvest woods, then sell produced goods having benefit from them.
It is a great chance to learn what logistics is. You will have to solve the delivery and transportation problems. Besides, you will feel yourself a prosperous farmer as well as a driver of a powerful vehicle.
As for the game's main advantage, you will get a comprehensive simulation experience in driving a tractor or running a household. 3D graphics will make each gaming session more realistic.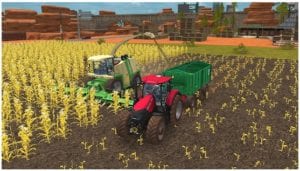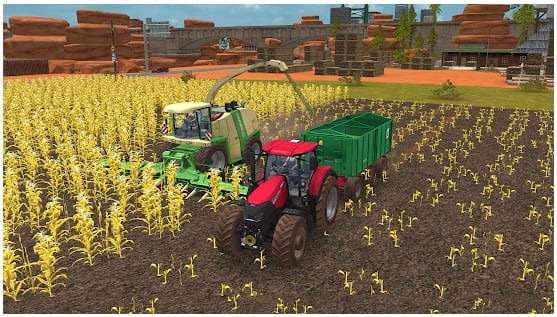 8. FarmVille 2: Country Escape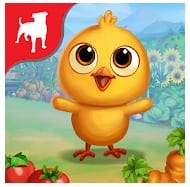 FarmVille 2: Country Escape is one more game with basic farm game features. Nevertheless, it remains an exciting tool for time-killing. So what features make this game unique?
The first thing that you notice is the game's colorful 3D graphics. The developers have done their best to meet users' requirements.
Secondly, you will also like the storyline here. With amazing farm adventures, you won't feel bored at all.
Furthermore, the Community feature is also available here. You will be able to trade and chat with friends as well as other users from all over the world.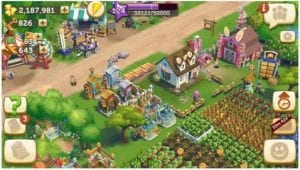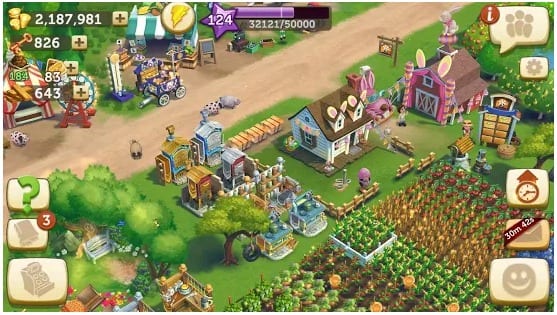 9. Magic City: fairy farm and fairytale country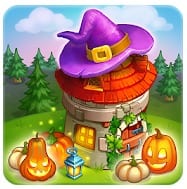 If you are searching for an unusual farm game, we strongly advise you to download Magic City. Discover the world filled with fairies, witches, dragons, princesses, and many other creatures. Apart from characters, you will be able to harvest various magic fruits and vegetables, make potions, etc. As you can see, the game has features of a typical far game.
Besides the farm business, you will be involved in an astonishing story. So it will be you who will help the Prince to break the spell and save the Princess.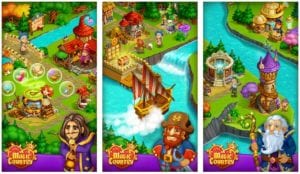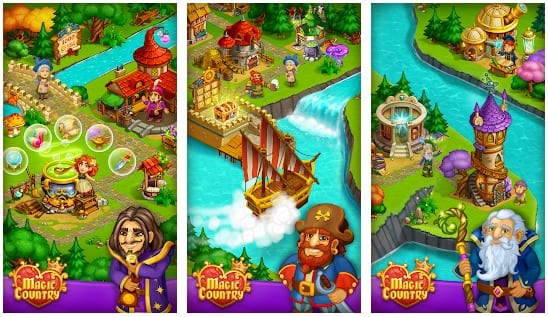 10. Let's Farm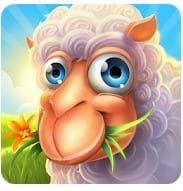 The last but not least farm game is called Let's Farm. Here you will find all the features typical for a traditional farm game. Apart from this, look how colorful the picture is and how conveniаent the user interface is.
It is also worth being downloaded because of more than 10 million users from all over the world that have been playing this game for years. Isn't it an index of goodness?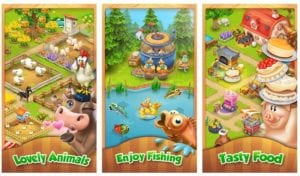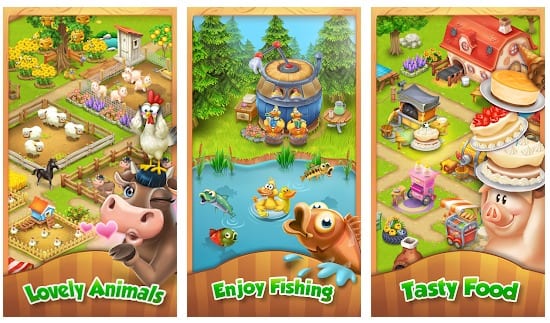 Check also: 9 Best empire building games for Android & iOS