2D Barcode VCL Components is a set of elements for generating and printing barcode symbols in Delphi or C++ Builder applications.
Now let's have a look at its features!
The set can work together with the most popular report systems – Quick report, Report Builder, Fast Report, RAVE report, and ACE reporter. Moreover, the program allows users to display barcode symbols in the report.
What is more, you can find cool chart maker apps that will be useful for your work.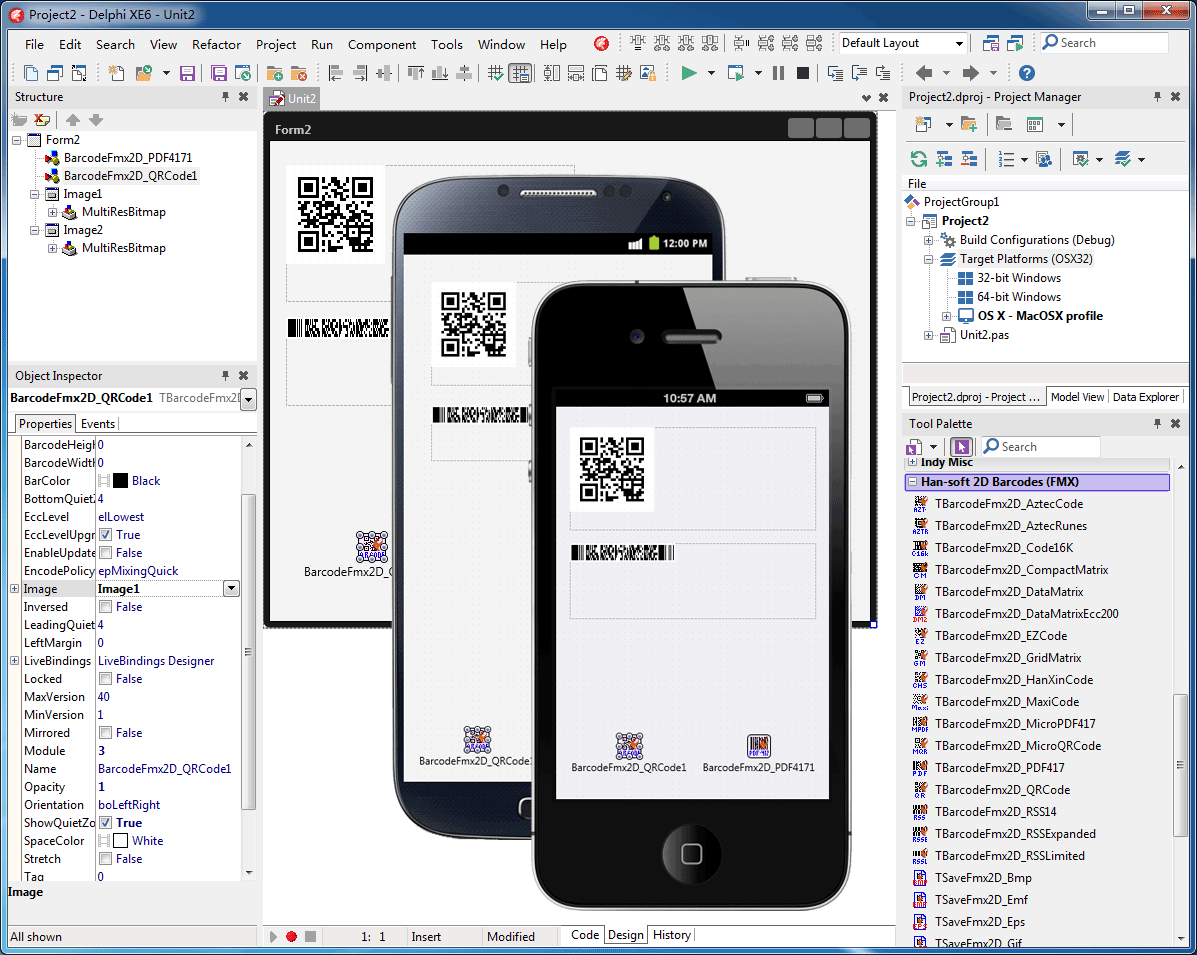 All the 2D barcode components work as database aware mode and read the value of a field from a database table or query. Additionally, it supports such classic data access components as BDE, dbExpress, FireDAC, and AnyDAC.
The software is written in 100% Delphi, so there is no need for any DLL file. Plus, it is compatible with all Delphi or C++ Builder versions starting from 4.0 and higher.
The components package supports popular matrix and stacked 2-dimensional barcode symbologies – for example, PDF417, MicroPDF417, QR Code, Micro QR Code, DataMatrix, MaxiCode, and so many others!
Moving on, you can also add a logo picture to the 2D barcode symbol. The software supports a great variety of image formats – bmp, jpg/jpeg, wmf, emf, ico, png, gif, and tif/tiff, etc.
Furthermore, you can save the barcode symbol in any image format and copy it to the clipboard.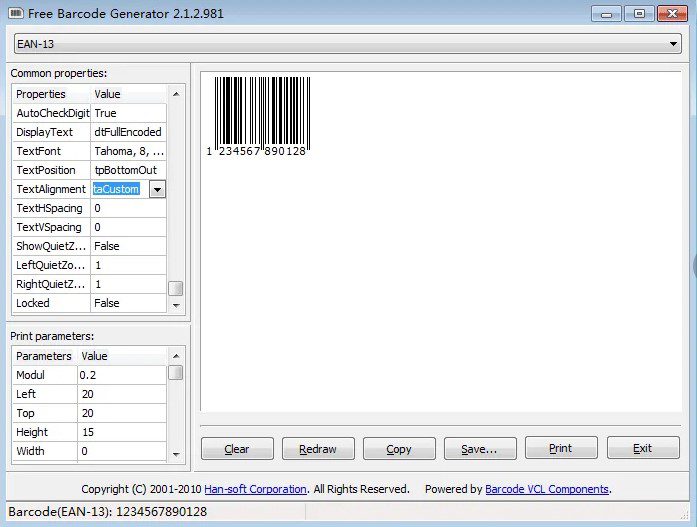 Due to this program, you can print barcode symbols to paper directly or use the draw method to draw the symbols to any TCanvas object. Moreover, you can also change the forefront and background color, scale or rotate the barcode symbol.
In addition to the aforesaid, we have to admit that the program includes both 32- and 64-bit VCL components. In case you have faced any difficulties while using this program, the developer offers a wide range of tutorials on the official website. Plus, you can also contact responsive customer service – they will answer all your questions!
And when you're dine with scanning barcodes ad off the work, you can chill and play hidden object games. 
Overall, 2D Barcode VCL Components is truly worth downloading. So, hurry up to try it – we believe you will not regret!