The outfit has already become an essential part of basic decencies. That's why more and more people pay much attention to making their looks fit the trends. However, most of them mistakenly think that look stylish will cost them a fortune, or they are not professional enough to latch onto trends in fashion.
If you are reading this post, we guess that you refer yourself to this category of people. But since now, there is no need to worry about that. The thing is that Play Market and the App Store are full of apps capable of creating looks instead of you.
So here is the list of the best clothes combination apps for Android and iOS. Each of them will be so handy, becoming your assistant in choosing the most fittable clothes items.
1. combyne – Outfit ideas 👗👖 & outfit creation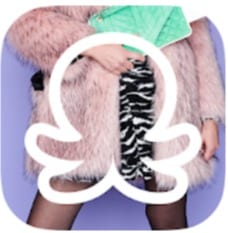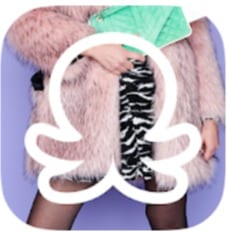 The first must-have clothes combination tool is combyne. There is no doubt that it is already appreciated by millions of fashion lovers from all over the world.
Well, the app will represent your virtual dressing room letting you create amazing outfits. For your convenience, all the items will be divided into 35 categories, including tops, dresses, shoes, jeans, skirts, accessories, etc. As for the items themselves, you will have access to an enormous collection of clothes from 800 brands and online shops. It means that you will be able to create new outfits to understand which things to buy and whether they will suit each other or not.
At the same time, you will be able to search for the clothes that you already have in order to transform them into virtual ones. After that, there is no need to take the clothes out of your closet to decide which items fit another one. So creating digital outfits will save your time for sure.
Talking about creating outfits, we also should say that naming them by event or style will be possible. That sounds great.
As you create virtual outfits, you will have a chance to approve yourself as a stylist and post your creations to share them with your in-app followers. By the way, its community is something amazing. Every user will be able to view the outfits posted by others and comment on them. Or, vice versa, share created outfits and receive instant feedback.
The next thing that you will like for sure is a section with current trends, outfits, looks, and fashion advice. What is more, it is curated by well-known stylists so the information will be priceless.
How do you feel about taking part in challenges? If your attitude is positive, installing the app will be a good idea for you. Thus, you will be able to compete with other users in fashion-related challenges on various topics. By the way, it will be a great chance to try yourself in creating outfits. Moreover, you will be able to hold the competitions by yourself as well. All you will need is to set the rules and make the app's society know about this.
Finally, the app also has some features of an online shop. So when you decide to buy any item from the app's collection, just tap once to be forwarded to the online shop of the brand. That's what makes the app so convenient for users.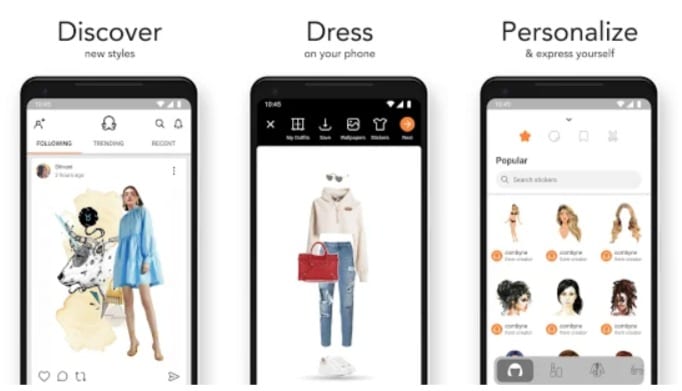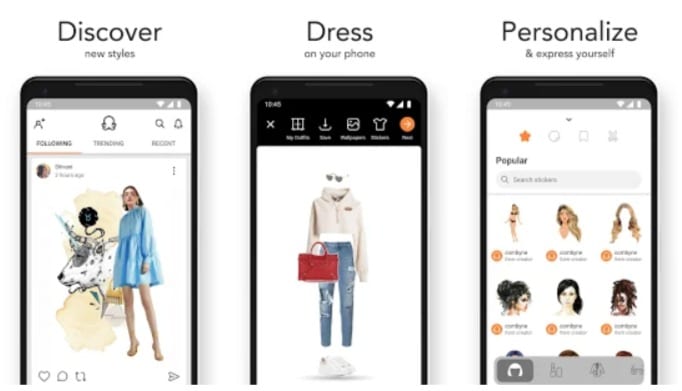 2. Bantoa: Outfit, Looks & Fashion trends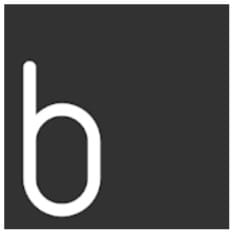 Bantoa is the next clothes combination app that should be included in the list. What are the reasons for it?
To begin with, the app will be suitable for those who want to benefit from ready-to-use outfits. Being created by the specialists in this matter, each of them will admire you for sure.
The number of outfits here is so great. The thing that makes the browsing process more convenient is the powerful filter. With it, you will be able to adjust various parameters such as occasion, style, special offers, and so on.
As for personalization, the app is capable of considering your body parameters, height, style, and even budget. As a result, you will see the clothes combinations meeting only your requirements. Every time you like an outfit suggested, you will have an opportunity to save it to the Favorites for further interaction.
In addition, there is no need to browse clothes items anymore. It will take you one tap only to go to an online shop of this or that brand and buy the things you want. As a bonus, this very app will prove you with unique coupons for discounts and benefits in the partners' stores.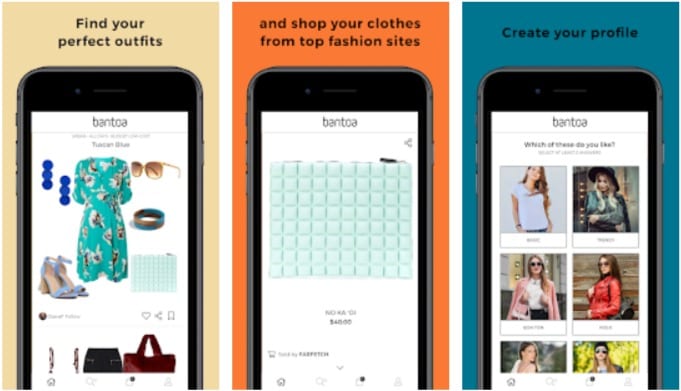 3. Smart Closet – Fashion Style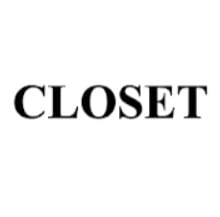 Have you ever heard about the Smart Closet app? If you don't have it installed on your gadget, we highly recommend you to do this.
First of all, the app is perfect for creating clothes combinations. Thus, you will be able to browse the items of thousands of brands and retailers to add them to your virtual wardrobe. Also, you can add your favorite color/brand/look to make the navigation easier. After that, you won't face any difficulties in creating outfits with the items added.
However, if you want to transform your real clothes into virtual ones, you will do it with no effort at all. You will be asked only to take photos of your clothing items and upload them to the app. What is more, the background will be removed with one-click.
No matter whether you will use the items from your wardrobe or online shops. Any way you can manage your digital dressing room as you wish by sorting the clothes on category, color, brand, price, season, and more. Also, this way of sorting will let you create clothes combinations much easier.
After creating outfits, you will be able to share them with your friends on almost every social media or messenger.
Apart from this, the app contains quite many ideas for ready-to-use outfits. Trust us that all of them worth being viewed.
As a bonus, all the app's outfits (created or pre-loaded) can be placed in your calendar. So you will always stay aware of what to wear tomorrow and the next 30 days.
Finally, the app is will help you to pack your suitcase for travel. Here you can keep the information of all the outfits and clothing you want to take with you on a trip.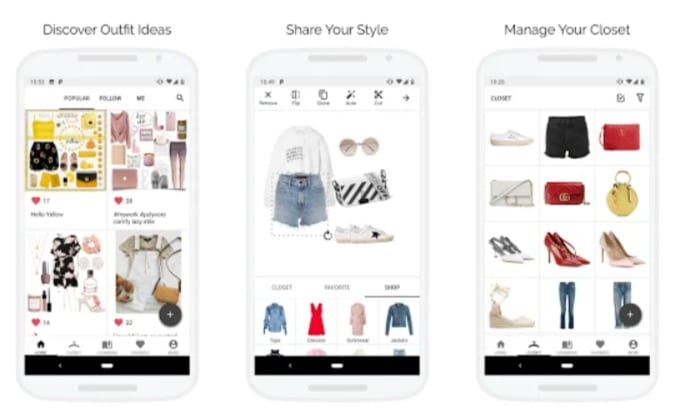 4. Your Closet – Smart Fashion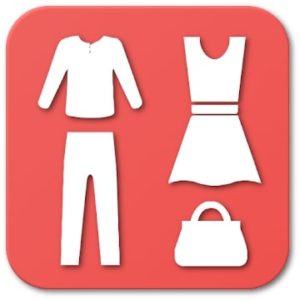 The main function of Your Closet is to create a perfect look. With a couple of clicks, you can combine a dress, jacket, shoes, jewelry, and other accessories into one collage. This will immediately show how things harmonize with each other.
You can do this from the samples, many variants of which are in the app itself, as well as from your own.
Another useful feature – the selection of a closet for every day. Now you don't have to worry about choosing what to wear tomorrow.
A special calendar allows you to plan everything for the week ahead. And you can see right away if you're wearing too many jeans or dragging out your favorite dress.
This free app will become a unique assistant to any girl who follows fashion trends.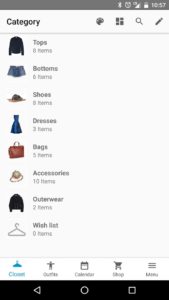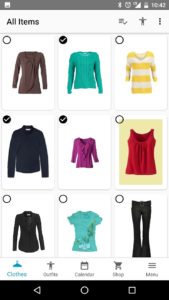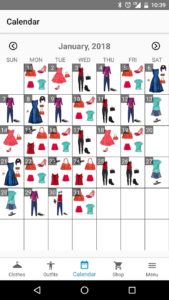 5. Pureple Outfit Planner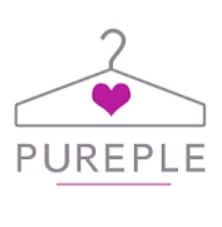 Pureple Outfit Planner is the last clothes combination tool available on both platforms at once. Again, with it, you will easily turn your gadget into a virtual dressing room with abilities to create outfits.
Well, the app is so good at combining clothes items to create fantastic looks. For your convenience, all the items can be sorted on various parameters (season, occasion, color, brand, size, location, availability, price, material, rating, etc). What is more, in case you face difficulties in combining clothes, the app will help you with this. Just like your personal stylist, it will consider your tastes and suggest the most suitable outfits. That's what makes the app so great.
Moreover, if you are puzzled about a particular item, you can always ask the app's users for advice.
As for adding the items, there will be two options available. The first one is adding them from online shops or the built-in database. Secondly, you will be able to take photos of your clothes and upload them to the digital in-app wardrobe. By the way, it will be so useful because the tool supports one-tap background erasing.
One way or another, you will feel the full freedom of action in combining clothes. That's why the app will let you plan your outfits every day in advance. Such feature as the Pureple calendar copes with this task perfectly. What is more, planning your outfits for the trips (with abilities to create a packing list) will also be available for you.
Finally, talking about tech details, we should say that the app supports multiple devices and cloud backup. Regardless of which gadget you use, you will always have access to your outfits.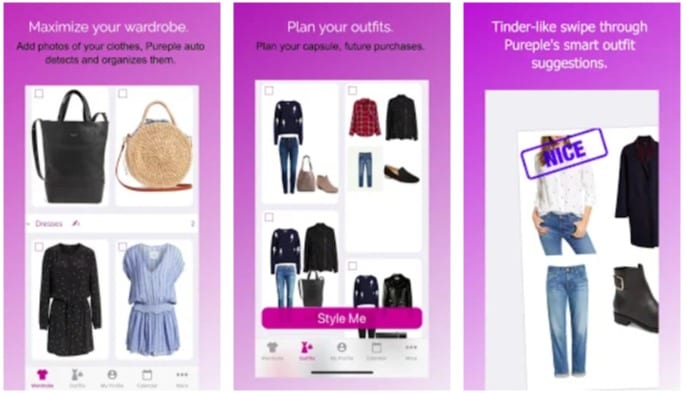 How do you feel about installing the app assisting in preparing all the necessary clothing items for your upcoming trip? Here is the post with the best packing list Apps for Android & iOS.
6. XZ(Closet)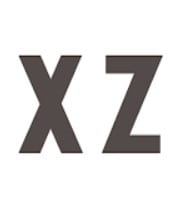 Now let's review the apps that can be installed only on Android or iOS. So here is the tool from Google Play.
The way you create your digital wardrobe is a little bit different in XZ. The app will show you clothes items. Depending on whether it looks similar to your real owned clothes or not, you will need to answer "Yes" or "No". As a result, you will form your virtual closet.
Alternatively, the app also supports uploading photos of clothing items. As usual, it will be so easy to add a photo and erase a background within few seconds.
Apart from this, the app is perfect for generating outfits automatically. Thus, it will offer you the outlooks. What is more, the weather conditions in your location will be taken into account.
Of course, if you are interested in scheduling your outfits, the app will be so suitable for you as well. With this feature, you won't bother your head with these issues.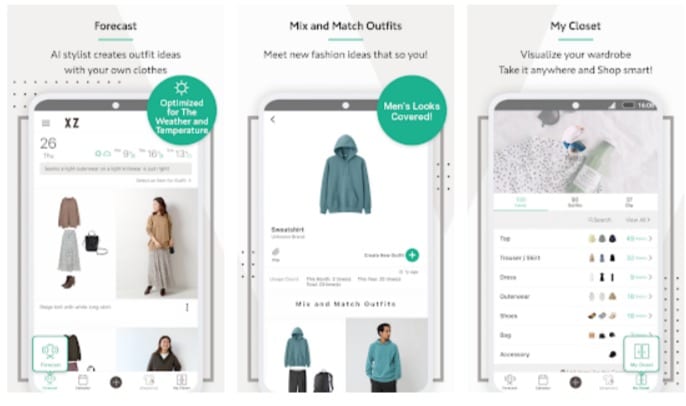 7. Styleboo‪k‬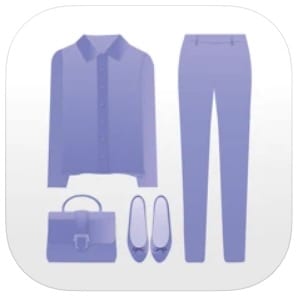 As for an alternative from the App Store, here is one more amazing tool to combine clothes. What are its distinguishing features?
Well, with the Styleboo‪k‬ app, you will have a chance to combine clothes to create marvelous outfits. You will need to upload the photo of your clothing items to create collages with looks. Moreover, the app will provide you with all the necessary tools to remove backgrounds, outfit and shuffle layouts (when dealing with canvas), and so on. By the way, every look will be available for sharing via e-mail, iMessage, Facebook, Twitter, or Pinterest.
As usual, it will be up to you to decide how to manage your virtual wardrobe. Thus, you will be able to organize the clothing items by brand, fabric, color, size, and so on. Also, you will definitely like the powerful search here. All you will need to enter is a keyword or properties like fabric, season, color. That's what the app's users appreciate here.
Furthermore, you will have detailed stats at your fingertips. From it, you will have a chance to find out what you wear the most, what you wear the least, and which items worth the money you paid for them.
Apart from this, the app supports creating packing lists. With them, you will stay aware of every little thing you want to take with you on a trip. What is more, they will be so suitable for printing. Moreover, here you can plan every your outfit for each day as well. By the way, all the data will be protected by backing up with iCloud
The next advantage of this app its capability to forward users to online shops. Just choose the item you want to purchase and move to the digital store within one tap.
As for the inspiration, the developers added a nice section with outfits and fashion ideas for you to explore. Also, there are quite many interviews with fashion insiders, where you can learn how to organize your wardrobe, how to make your wardrobe last, and so on.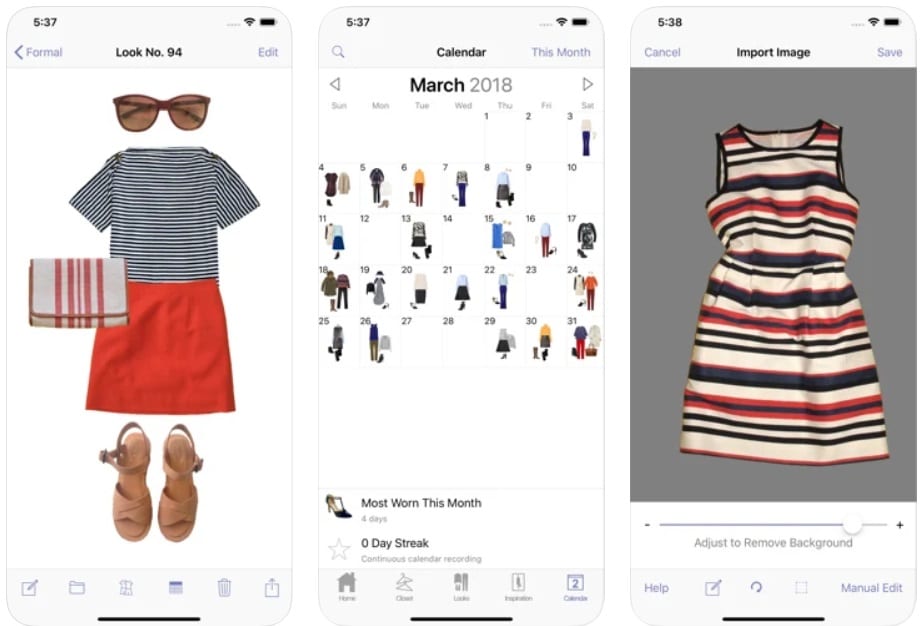 8. What to Wear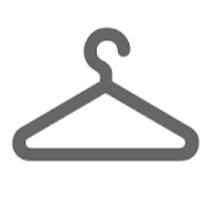 Going back to the tools for Android, the What to Wear app is the one that also comes to mind. What are its features that worth your attention?
In this case, you will be asked to upload photos of your clothing items. Also, adding some details (like the type of sleeves, length, colors, fabric, etc) is recommended for easier navigation. Apart from this, the app will ask you to rate this or that item to consider your preferences, warm level, formality level, and so on.
After you add the items to the app, you will have a chance to schedule your outfits for up to 30 days. The main distinguishing feature here is that every evening the app will notify you about the clothes you should prepare for tomorrow. As a result, you won't be stressed in the morning.
By the way, the app perfectly works even without an internet connection. So even if you are on the road, this very tool will provide you with access to your looks.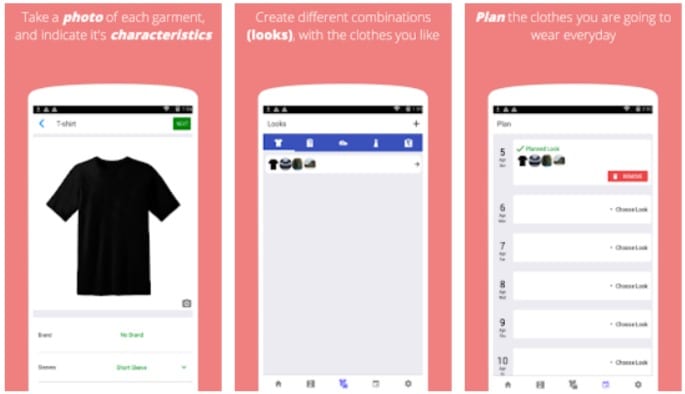 9. Outfit planner – Getwardrob‪e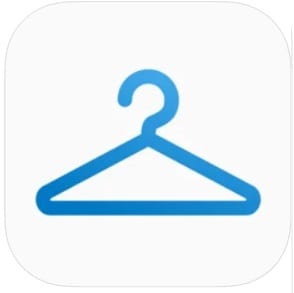 Are you interested in the tools from the App Store? If you are, Getwardrobe is one more app that worth being installed.
The first step here will be to turn your real owned clothing items into virtual ones. For this, you will be asked to take photos of them and to upload them. Finally, remove the background in one touch with the app's built-in tools. By the way, keep in mind that in the free version adding only up to 100 items will be available. If you need more, subscribing is required.
One way or another, you won't feel any effort when combining clothes. After you create an outlook, sharing them within the app or via e-mail, iMessage, Facebook, Twitter, or Pinterest will be possible. Also, if you a multiple gadget user, all your outfits will be synchronized within devices with the app's official website.
After you add all the items to a virtual wardrobe, there will be high time to organize them. To do this, you can use various tags, filters, search, sorting, and so on. As you can see, the developer made this application as convenient as possible.
As for minor advantages, the app also includes such features as an Outfit planning calendar (considering the weather in your city), Suitcases, and packing lists, Family wardrobes, direct forwarding for online shipping, and so on. Apart from this, the app is capable of generating quite comprehensive statistics on your wardrobe (what you wear the most, and in what combinations). Not every tool is powerful enough for this.
The last but not least thing that you may also like here is the inspiration section. Here you will be able to track and save current fashion trends from our community experts, give feedback, and so on.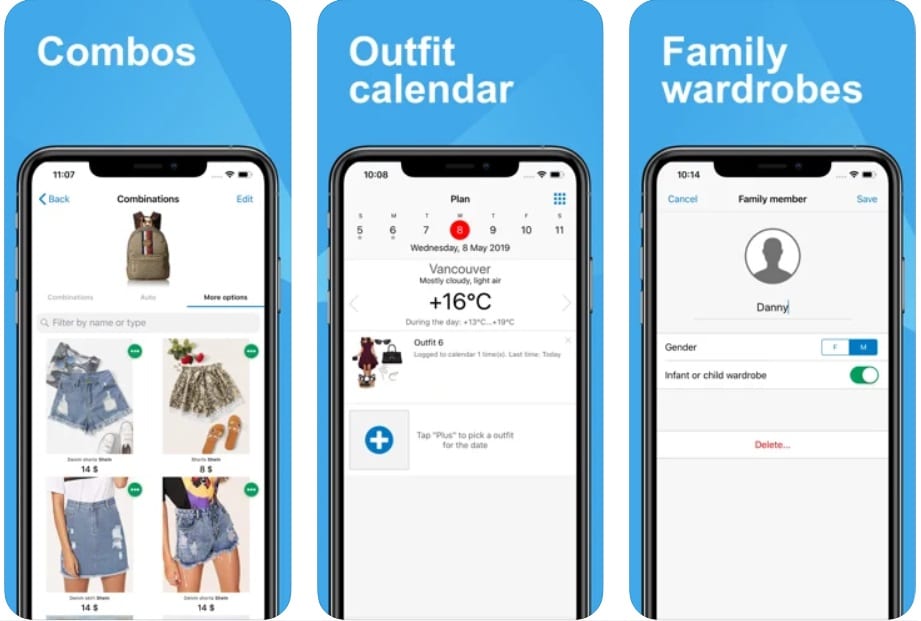 10. Mind Dress: Build your minimalist capsule wardrobe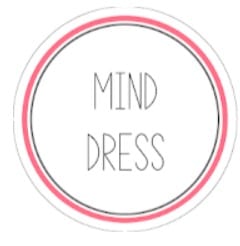 If you are in search of an app capable of creating outfits automatically, here is the best option for you. It is called Mind Dress.
Though this tool is comparatively new, it is already loved by thousands of people. The reason for it is its efficiency in creating a capsule wardrobe so that you can build a minimalist wardrobe. 
To make sure how powerful the app is in combining clothes, you will need to take photos of your clothing items and upload them to the application. Then you will be asked to remove the background, this process won't take you much time and effort. Also, for better results, you will be advised to choose the correct category and then select and add its colors. 
Then the most interesting part comes. The app will analyze all the items in your digital wardrobe and offer you outfits with them. Basically, adding 30 clothing items is asked but this is customizable in the settings. In case you enjoy the generated outfits, you will need to 'like' them. Otherwise, just swipe it away to get a new recommendation. 
Apart from this, creating outfits on your own will also be possible. Just choose the items you want to have combined to achieve the perfect match. But still, if you are struggling with what to wear today, just activate the outfit of the day feature to be inspired. 
No matter which way you use to combine clothes, manual or automatical one. In all cases, it will be so easy to share outfits with your friends on social media.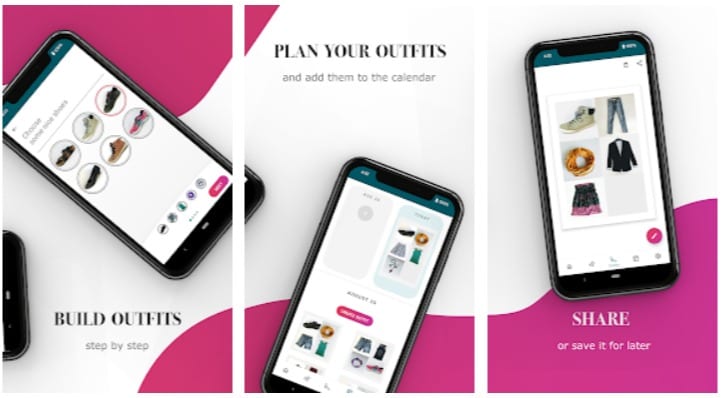 You may also like: 8 Best Apps to Customize Your Own Clothes (Android & iOS)