Augmented Reality is a part of human life already. If you have a smartphone and an app, finding the perfect furniture or creating your own is not a big deal. For instance, you can try out dozens of different styles, and pick the right color and shape.
Today we present the best app for creating and viewing doors. In addition, we also recommend you refer to the article Best Home Inventory Apps, which will help you take under control all the belongings in your house or apartment.
1. PVC and aluminium window and door design-indoor
This application will help you to easily design sliding windows or doors at your place. It has a minimalistic style and its main function is to plan and sketch doors. You can set up your door dimensions and start designing. There is also an opportunity to sketch each element and see what it might look like.
In addition, this platform gives you all the prices of the materials like PVC, CPVC, and aluminum. It also calculates an estimated price for each door or window project. Besides, it is possible to make reports with a list of items directly in the app in PDF format. You can send the documents to your computer with the app or save them on your phone.
It is also possible to calculate the profile length and size of your glass or door. The platform gives you the total measurements of your window so you can place an order without worrying about it. You can move your objects and substitute them for your door dimensions to check compatibility.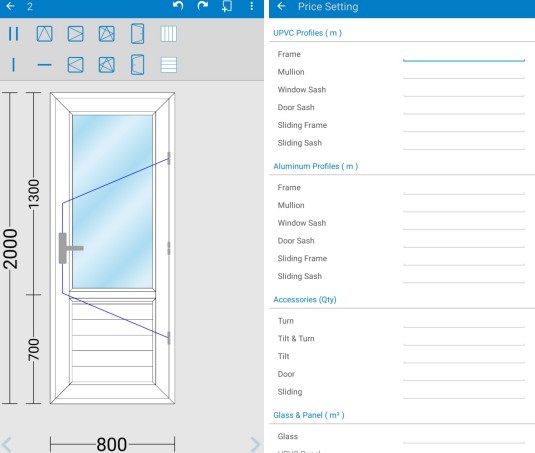 You may also like: 8 Best 3D design apps
2. Craftsman AR Door Designer
This program lets you use ready-made ideas as the basis for your design, thereby saving your own time and effort. It allows you to design wooden doors and apply the door directly to your home. The app is intuitive and designed with a friendly interface.
It offers you a wide range of traditional and modern door styles, so you can apply a door to your house and see what it will look like. In addition, you can create your doors and set up the parameters. If you do not know the size of your door, the app will help you with that. You can scan your door and the platform will give you the exact sizes.
In addition, you will be able to shape each area of the door when creating your door, thanks to the huge color palette offered to you. When you create your doors, you can save them in the app or store the results on your smartphone. The app uses cloud storage, thanks to which all your designed objects will be saved automatically.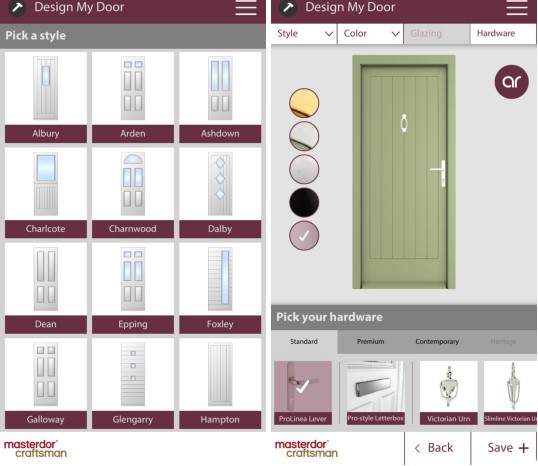 3. Houzz – Home Design & Remodel
If you want to plan and select a new door for your home, this app will help you with that. This platform provides you with remodeling or decorating tools that you can use for free. It is a straightforward app, yet it is effective.
You can simply point the camera at the object where you will need to put the door. The app also automatically finds the wall. In addition, you can place the desired door wherever you want it to be.
Moreover, the app offers you a huge palette of colors, you can draw each section of the door and design your house.
When the final design is done, you can point your phone camera at the place where you want to put the door and see how the door will fit in with the interior.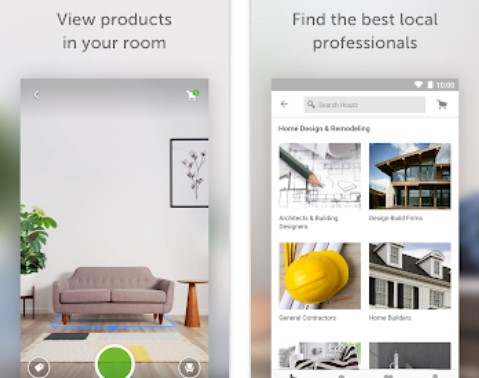 You may also like: 9 Best handyman apps
4. Technal at home – AR Doors & Windows
Using this app, you can place realistic windows and doors in any area of your home. The app allows you to customize windows, sliding doors, and more. It is easy to use this application, point your smartphone camera at the object where you want to install the door or window and select the proposed options.
Besides, the app offers you to design your door or glass yourself. You can adjust the depth of the door, as well as its size. In addition, it is possible to sketch every detail of the door and everything that needs to be installed on it. Also, you can choose the background preview of your product or the outside of your home.
It is possible to take a picture of the completed parts of the room along with the created door and send it directly from the app to your family members or save the finished product to your phone.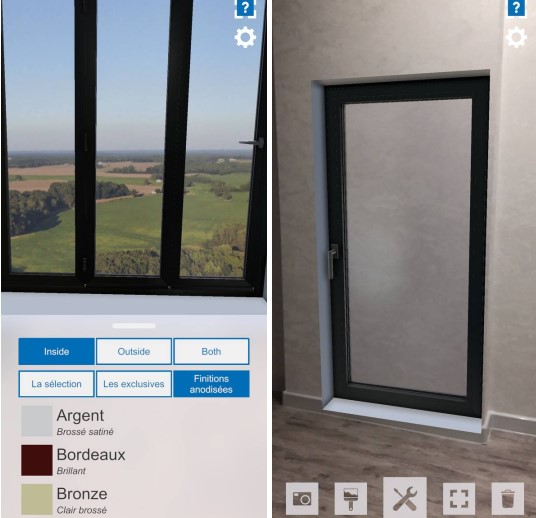 You may also like: 11 Best Color Grab Apps
5. Door Handle AR
The app uses Augmented Reality, which allows you to view a wide range of handles for your door. The app is intuitive and has a simple interface. In addition, whenever you search for the right handle for your door, you can read detailed information about each handle and what it is made of.
You can also put a handle on your door and see the result. You can rotate the handle as you need it, as well as set its dimensions. You can take a picture of the finished project and send it directly to your friends from the app whenever you like.