We live in a tridimensional world. And it's not a secret that people have already learned to create the virtual 3D world by using modern technologies. Nowadays, it has become available for every person. What is more, it is not necessary to have a computer of an up-to-date model. Owning a gadget with special apps will be enough.
By saying this, we mean 3D design apps that will help you in any case. It remains to install then from the App Store or Google Play and start creating.
1. AutoCAD – DWG Viewer & Editor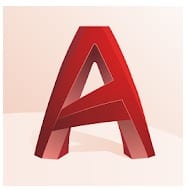 The first app that will let you discover a virtual 3D world is called AutoCAD. This very app is considered to be a leader among apps to create 3D models.
First of all, the app is famous for its creating of 3D models. Thus, it will be so suitable for architects, engineers, construction professionals.
The reason for its popularity is the app's powerful tools. Due to them, AutoCAD's capabilities are really endless. By using the app, you will be able to create a model of any level of difficulty. You will be able to draw or edit available shapes. When creating a model, you can move, rotate, and scale objects. We guarantee that you will feel complete freedom of action.
For your convenience, the app has such features as Blocks. So you will be able to use, move, and duplicate already existing blocks. There is no doubt that it will simplify the working process a lot.
One more feature that makes the app amazing is layers. You will be able to manage them as you wish: create new ones, edit layer colors, lock, rename, and delete.
Moreover, if you open a model in 2D format, it will be available to measure an area on various parameters.
Apart from this, the app will be a great tool for viewing DWG files. The app's user interface will allow you to view a model from all perspectives. A viewing will be easily controlled by your fingers only. By the way, you will be able to export files from device storage, email, or external cloud storage.
Another thing that you will definitely like is that the app can be synchronized with the AutoCAD LT on your PC. So you will always have access to the whole information and changes from your device and vice versa.
Also, the app will be capable of working even in online mode.
It must be mentioned that the developers suggest a 7-day free trial for you to get familiar with the app. After that, you will have to decide if you want to buy a subscription or not.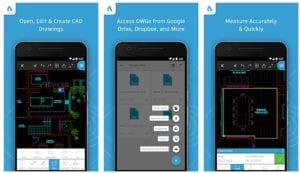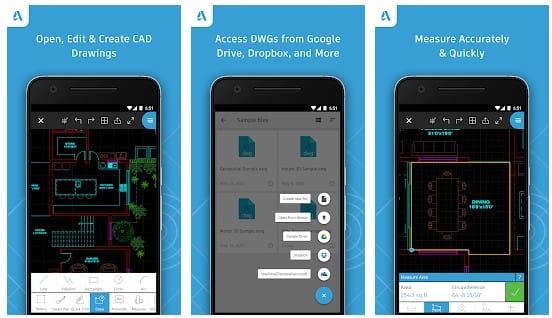 2. 3DC.io – Education


The next app in our list of 3D design apps is 3DC.io – Education. We can't help admiring this app because of several reasons.
The app will be so appropriate for a novice in 3D modeling and even for children. Moreover, it is even recommended for use at schools in the educational process. Though the user interface is not complicated at all, the tools are capable to create even the most difficult model.
Thus, you will have access to dozens of basic shapes (cube, sphere, cylinder, cone, and many others) available to edit, move, rotate, make active/inactive. Step by step, by adding details, you will get your 3D model ready.
By using your fingers only, it will be so easy to rotate the camera to view your model. To zoom in or out, you will only have to adjust space between two fingers.
Then it comes the most interesting part for those who have a 3D printer. You are right, it will be available to 3D print your drawing to make it become a real tridimensional model. Isn't it a miracle?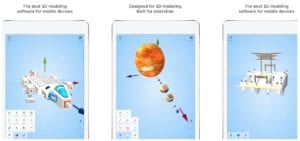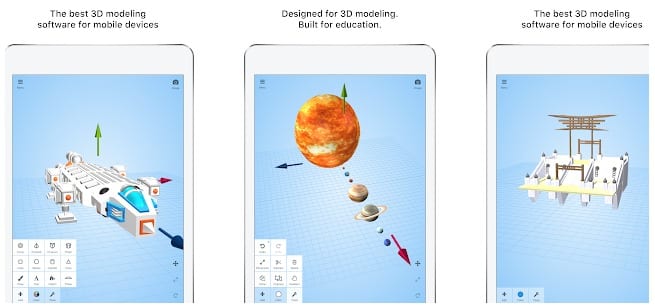 3. Shapr 3D CAD modeling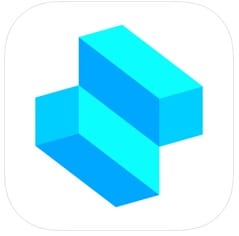 The next fantastic app will be available for iOS device users only. Being one of the most top-rated 3D design apps, Shapr 3D CAD modeling will surprise you for sure.
The app will allow you to create a 3D model with no difficulty. Having all the tools at your fingertips, you will be able to create a precise cope of a model that you imagine.
To do the model more precise, the Apple Pencil is the very thing that will help you. It is compatible with the app, letting you more accurately adjust features and dimensions. Keep in mind that the Apple Pencil is required. Without it, the app can be used only as a CAD file viewer.
Moreover, each line and shape will be perfectly measured by the app. Thus, your model will be even more precise. Bu the way, there will be available such measurement units as mm, cm, m, inch, and foot.
When it comes to viewing files, the app will also become your assistant. To begin with, the app is compatible with all major CAD software. It supports importing or exporting files in STEP, IGES, XT, STL, DWG, DXF or OBJ formats. As for the process of viewing, you will be able to view a model in 360 degrees by dragging your finger around the screen.
What else makes the app outstanding is in-app tutorials about every tool as well as step-by-step guides on how to create a 3D model. Moreover, if you are a newcomer in 3D modeling, you will always have access to Beginner's course made by a CAD professor. At the same time, if you consider yourself a specialist, there will be some advanced tutorials for you to inspire.


4. Prisma3D – 3D Modeling, Animation, Rendering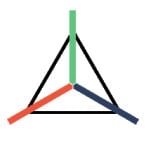 The app that is deeply appreciated by the whole Google Play community is Prisma3D. Let us find out the reason od its popularity.
First of all, the app can be used as a great tool for creating 3D models. There will be dozens of actions available to do with objects. Thus, you will be able to create a model with no difficulty. In addition, the app is capable of changing the objects' colors and even textures.
As it is clear from the app's name, it also supports some additional features that a common 3D design app doesn't have. First of all, it is an Object Animation. So it will be available to set and remove keyframes for any object. Moreover, the app supports the Smooth Keyframe Interpolation, so the animation will be surprisingly topnotch.
As for Rendering, it will be available to record the whole process of creating a 3D model. Also, you will definitely like Fast Rendering that will make your video even more exciting. As for the quality of a video, there will be available various resolutions up to 4K. After that, you will be able to export your video to MP4 instantly. Alternatively, you can save a video to Cameraroll and share it via social media.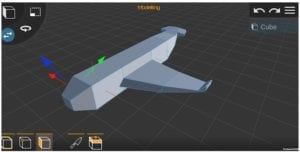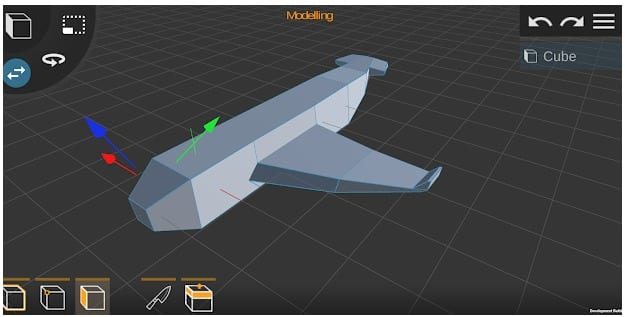 5. Home Design 3D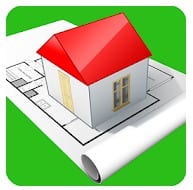 Are you searching for an app to create a 3D design of your home? If your answer is affirmative, this very app is exactly what you need.
The app has thousands of capabilities that will let you bring your dream house into life. At least, into virtual life. Home Design 3D will be a great tool to start in.
First of all, you will need to create your floorplan. Every little detail will be essential here. We mean that you will even have to adjust the height and the thickness of the walls. By the way, it will be available to import any plan and display it in the background. Creating a design in accordance with that plan will be much more convenient for you.
After that, it will be high time to design as well as decorate the interior. You will have access to the app's library of items which includes thousands of pieces of furniture and accessories of various styles. Furthermore, it will be available to edit any object by changing its size, color, position, and so on. Thus, you will be able to fully customize your home.
As for the app's interface, it is so user-friendly. What simplifies the working process is very convenient tools. For example, you will always have the eyedropper at your fingertips. Also, such buttons as undo/redo and copy/paste will save your time greatly.
One more advantage is that it will be available to create, design, furnish, and decorate even an outdoor space.
Finally, you will be able to view your project both in 2D and 3D. By the way, due to the app's 3D rendering system, the design will look photo-realistic.
One more distinguishing feature is that you can view the design at various times of the day.
In addition, the app can be synchronized with other gadgets. Thus, you will always have access to your project, if you use another device.
When it comes to exporting, it will be available to share your design via email, or cloud storage. If you want to get feedback, you may always share a project with the app's community.
As s bonus, the app works perfectly even offline.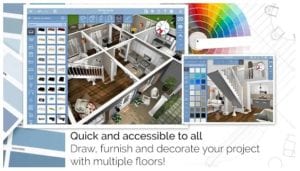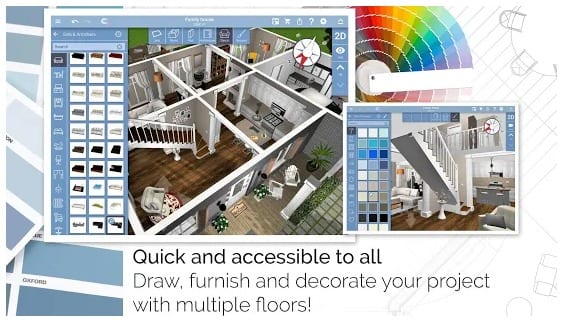 Do you need an advanced list of similar apps? You will find it in our post about the best house building apps for Android & iOS.
6. Qubism 3D modeling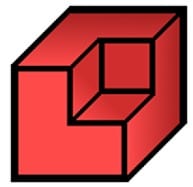 One more creative 3D design app is called Qubism 3D modeling. It is considered to be quite extraordinary.
The reason for it is its distinguishing feature. The thing is that your design will be based on digital construction blocks called 'qubes'. You will be also able to use Slope Shapes and Curved Shapes. Anyway, the design will be outstanding.
Like in a usual app of such kind, you will be able to do with an object whatever you want: move, stretch, slope, shape, rotate, and color.
The app's view tools are also extremely powerful.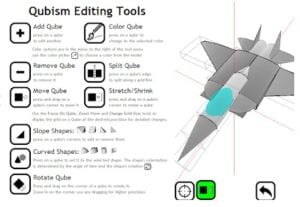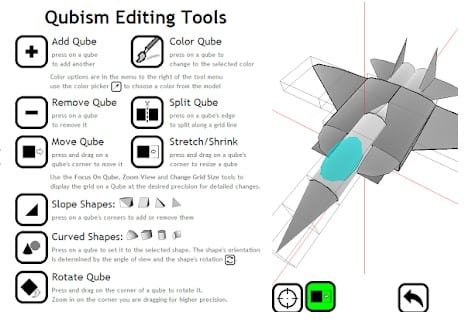 7. Gravity Sketch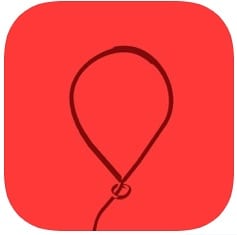 One more amazing app to review is from the App Store. Why is Gravity Sketch worth being included in our list?
First of all, the app will provide you with the most cutting-edge tools to use. Thus, you will be able to create any 3D model you wish.
After that, there will be 3 ways for further use. First, you can share the image of your 3D model via social media from the app directly.
Secondly, it will be available to export a file in .obj format to use it in other apps with more advanced tools.
Finally, the most interesting thing is that you will be able to 3D print your model. By tapping only one button, you will instantly send your sketch to a 3D printer.

8.Putty 3D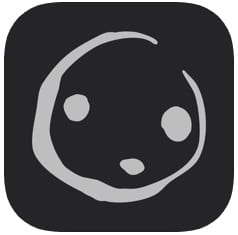 The last but not least app is Putty 3D. By using it, you will feel yourself a sculptor.
As usual, you will be able to create a 3D model with the app's built-in tools. The 'sculpting' will be quite sensitive, so you will gain the result you wish.
The main distinguishing feature is that it will be available to choose among various materials such as Plastic, Ceramic, Gold, etc.
After finishing creating, you will be able to take some photos and videos of your model in high resolution.
Alternatively, your 3D model can be exported in OBJ or STL format for further use in similar software or even for 3D printing.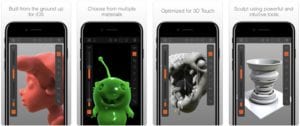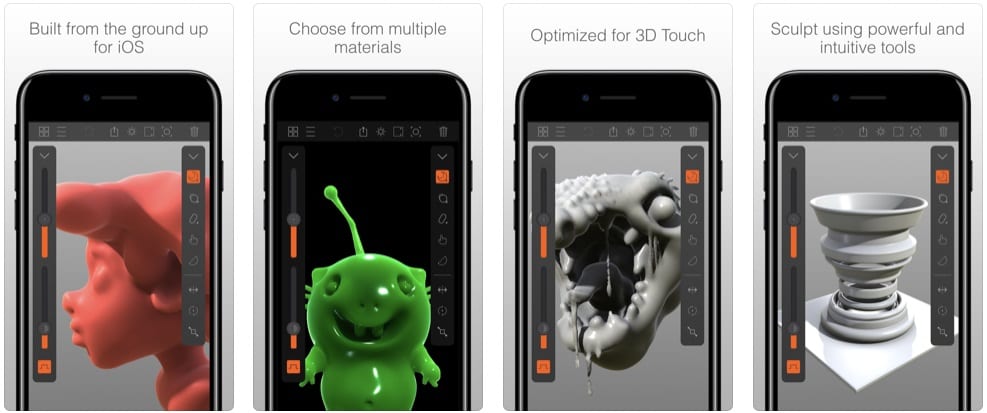 You may also like: 8 Best calligraphy apps for Android & iOS