Dating apps and sites have become a trendy and affordable option when it comes to discovering potential partners. You probably have examples of strong marriages that started on a dating website. Although these services usually focus on younger people, but many people over 40 crave companionship and want to find a partner to share their lives with.
Whether you are single, divorced, or widowed, yet ready to go actively on dates, our best apps will please you. We also suggest expanding your horizons of search and trying to enjoy the Best Dating Apps Just To Talk.
1. FINALLY: Mature singles dating
FINALLY is a highly rated program that will help you meet new people and experience new emotions. It has mostly gathered mostly positive reviews. This application is designed especially for lonely people aged 50 years and older.
So, the creators have tried to create a service that facilitates dating for the elderly and pensioners, allowing searching for contacts according to a large number of filters. In addition, it has simplified the creation of its profile. You do not need to register because as soon as you open the application you can start creating a profile.
And you can link the email later. To start using this application, you need to do a short registration and fill in some data about yourself. Also, you can add photos, write something about yourself and add your age. That way, you can view other people's profiles and chat with them.
To start chatting with people, you have to choose the people you like. It is worth noting that once you like a person, you have to swipe to the right or swipe left if not interested in getting to know the person.
If you are mutually attracted, a dialogue will pop up and you can chat with the person directly in the app. In addition, there are advanced filters to match preferences in a person.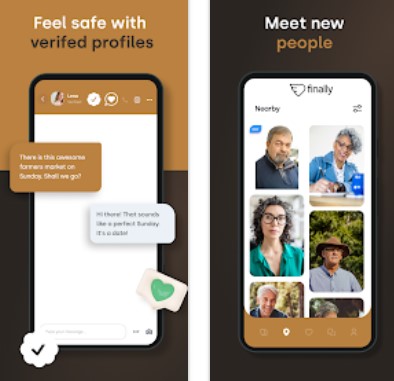 You may also like: 9 Best Dating Simulator Games
2. Cougar: Older Women Dating App
The focus of this service is mainly on finding attractive people for mature men, but mostly for women. It is also a safe service in which you can find someone special, someone, who will fulfill all your dreams. Moreover, it works and is popular in many countries, for example, there are many users from the US, UK, Canada, and Australia.
First of all, it takes care of users' privacy and does not spread personal information across the network. In addition, the Cougar Dating app includes a lot of useful features that will make it easier for you to find the right partner. The beauty of this app is that you will be browsing through people's profiles anonymously.
You will be able to pass by or tap on like. If there is mutual sympathy, you will know about it and you will be able to text the person. You can also see who has visited your profile and who is checking you out. Thanks to instant notifications, you are always up to date in case someone has written to you or a mutual interest is formed.
Like a profile by swiping to the right or reject it by swiping to the left. To start using this application, there are no restrictions except that you must be at least 18 years old.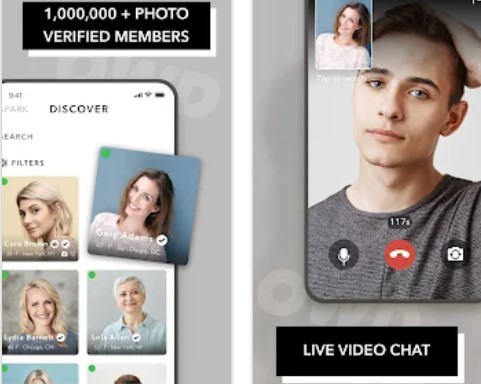 3. AgeMatch™: Mature Gap Dating
AgeMatch is an app for meeting new people. This platform aims to create a relaxing safe place for people who want to find new acquaintances. The app is confidential and does not share users' data. When you log into the app, you are greeted by a nice white interface and user-friendly functionality.
To start looking for new acquaintances you will need to pass a short registration, as well as additional details regarding yourself. Then you can check out other profiles of people and choose between meeting someone or not.
You can smoothly swipe your finger right if you dislike the person or if you find the person attractive you can swipe your finger right. If you like both of them, you can continue the dialogue right in the app. In addition, you can keep track of all the people who have viewed your profile and at what time.
For a better matchmaking experience, you can use filters. You can select the age you are comfortable with, the gender as well as other filters. It is worth mentioning that the program carefully selects profiles of people and removes fakes. Thanks to this you will be able to meet people and not be afraid of dating.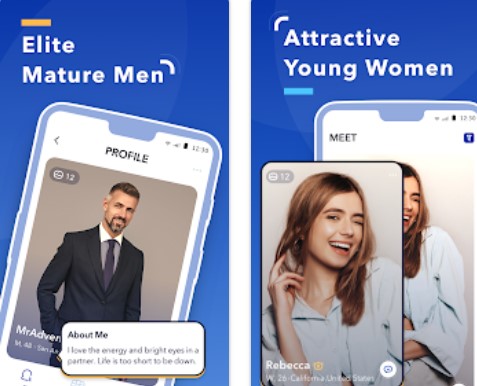 4. Zoosk – Social Dating App
This program is for finding a significant other, as well as mate and enjoy chatting. Moreover, there is a premium subscription. In general, many users find it attractive thanks to its wide audience, which is only growing every year. In addition, participants from all over the world prefer this service.
The multimillion audience prefers this application over others likewise due to several exceptional features. First of all, you can search for the soulmate among an indescribable number of users having a huge number of chat rooms for dialogue.
Secondly, an advanced search for profiles chooses people not only by such standard criteria as age and sex, but also it is possible to define body type, religion, and much more. In addition, users have even a striking way to select a partner concerning age-specific algorithms.
And also, you can get quick and attentive feedback from the client support service in any emergency. In addition, there is standard protection against fakes, through mandatory photo verification.
If you want to use the service as efficiently as possible you can subscribe for up to 12 months. For example, you can view the pages of users who have already visited your profile or you can buy gifts for your favorite ones.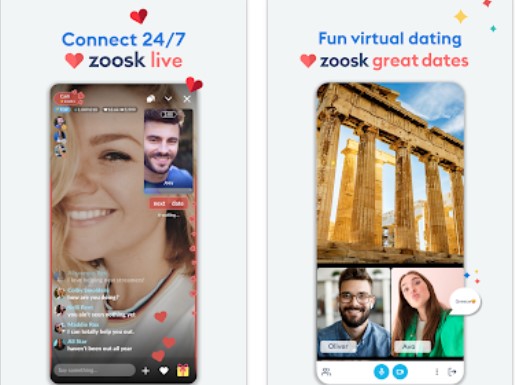 You may also like: 17 Best bisexual dating apps
5. SilverSingles: Dating Over 50 Made Easy
Users recommend this platform to mature people as it has a more serious audience due to its age specifics. Also, there is an outstanding trait that allows you to collect matches based on a professional psychological test. In addition, it offers a comprehensive survey to evaluate your personality and lifestyle when you sign up.
It only shows you a few maximum matching potential partners per day. This is a good option if you feel overwhelmed thinking about browsing through thousands of profiles or if you do not feel passionate about dynamic dating.
In addition, it is worth noting that the number of matches that you receive tends to vary greatly with the level of detail of the responses and the quality of the profile. The app also distinguishes itself by its security settings and protection against spam and fake accounts.
If you want to be sure of your security level you can use the video call feature. This is a great solution to a pandemic. In addition, there are some additional features, such as viewing your likes.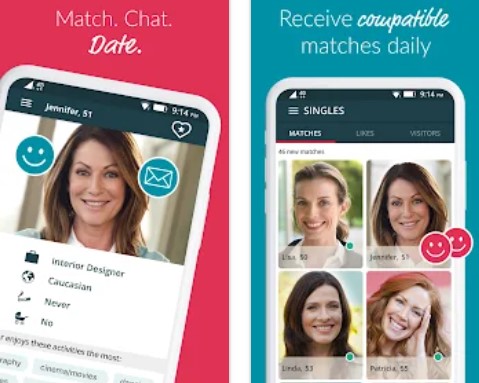 6. OurTime Dating for Singles 50+
This is a platform exclusively for middle-aged citizens, particularly those over the age of 50. This makes it much easier for people to find each other and make contact. Among the advantages of this application is the target audience of mature people looking for a serious relationship.
After all, the vast majority of users on the site are of your age and life experience. It is possible to seek out people who are close to you. Also, it is worth noting that the registration is fairly simple, where you need to enter basic information about yourself by creating a profile.
In addition, there is a wide range of potential partners and friends. After all, the platform cooperates with two similar large services. So, once you register on any of these three platforms, your matches will be found on all of them.
Overall, this is a functional and well-designed app that has made everything straightforward for an older adult audience.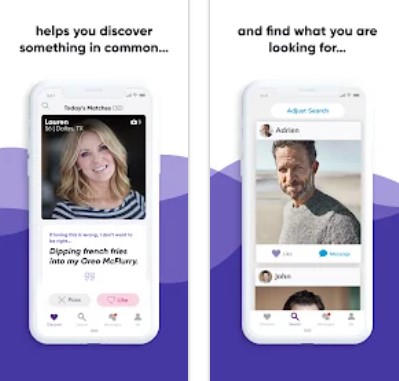 You may also like: 9 Best casual dating apps
7. eharmony dating & real love
This site has great credibility, safety, and reliability. It uses a special approach to match couples to create long-term relationships. For example, scientific research and surveys are often conducted here to find the compatibility of partners.
Also, during the registration process, you take a psychological test where you have to answer a large number of questions. So, the right candidate is selected based on the answers. The emphasis here is based on common causes and interests.
Even though the registration on the platform is free, it takes a lot of time, because you have to answer approximately 500 questions. A distinctive feature of this service is that users are looking for a serious relationship, and thanks to the large test and subscription a lot of inappropriate participants are eliminated.
That is why this option is most suitable for mature dating. Also, you can see everyone who is visiting your profile, check out other people's profiles and chat with the person you are looking for.