If you find the mobile games with no-frills more appealing, we have an idea for that. You may like the apps where you will play as a Stickman. Though they are lack advanced graphics and well-thought characters, they will bring the same joy as any other game with cutting-edge processes.
Since mobile game markets come with quite many games of this type, we have saved you from a time-consuming process in choosing the coolest apps. So in this post, we are going to review the best Stickman Games available on the App Store and Google Play. You will need to choose the most suitable game and start discovering the Stick world.
1. Stick War: Legacy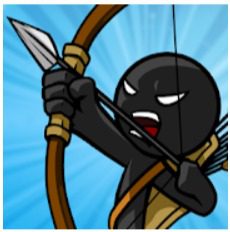 Stick War: Legacy is the name of the first game to be reviewed. It is already enjoyed by several millions of players from all over the world.
After you launch the game, the Sticks war will start. Your army will consist of Sword, Spear, Archer, Mage, and even Giant. Your task is to control the troops or each unit in order to win other nations. By the way, each tribe has its own style of defending and attacking. So you will need to adapt your forces in case you want to beat the enemy.
The game comes with several mods to explore. In Missions mode, a player is required to complete missions; new levels are added each week. While playing in Endless Deads zombie survival mode, you will be challenged with numerous attacks of zombies. That's why you will need to try your best to survive. Finally, in case you choose Tournament mode, you should be focused on winning all the opponents you meet. In case of dramatic success, you will have great chances to win the Crown of Inamorta.
However, the developers added some details letting you win without difficulties. Thus, you will be able to choose a level (Normal, Hard, and Insane) that meets your skills. In addition, your characters will be equipped with advanced weapons and armor, which makes them the most powerful ever. The more items are to be unlocked.
Finally, this very version has been updated in many aspects. For example, there were added new game types like Win before sunset, Triple barricaded gold, Deathmatch, Forward Statue, Mini Bosses, etc.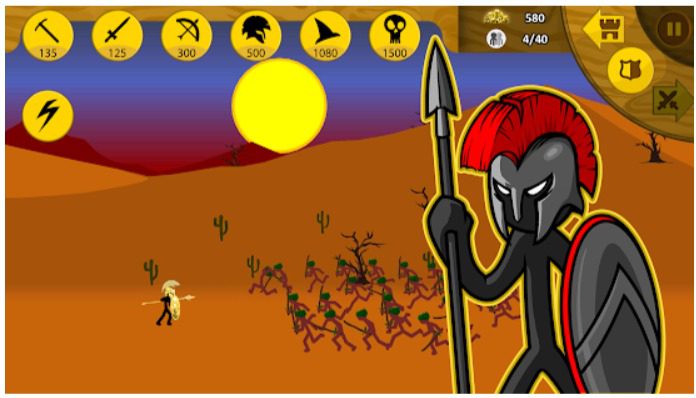 2. Supreme Duelist Stickman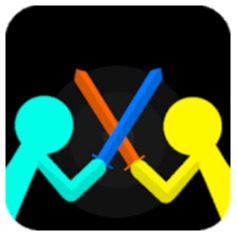 When it comes to reviewing the app that brings much joy, the one called Supreme Duelist Stickman comes to mind first. Feel free to install it in order to make yourself sure how crazy the gameplay is.
It will all start with the creating of your Stick warrior. The app will proved you with quite many options for personalization. After that, the most interesting part comes.
You will fight in 2D stick battles in one- or two-player modes. That's why it will be a nice idea to have fun with your friend while controlling the stickmen battling. Otherwise, you may choose the survival mode that brings many adventures as well. What makes the gameplay perfect is a variety of maps, realistic phisics, and smooth control.
Apart from this, the game suggests its players try new modes such as enabled/disabled gravity, instant KO (when the water, lava, and other things will deal damages on contact), and disabled/enabled energy shield, letting your warrior bend down when it's off.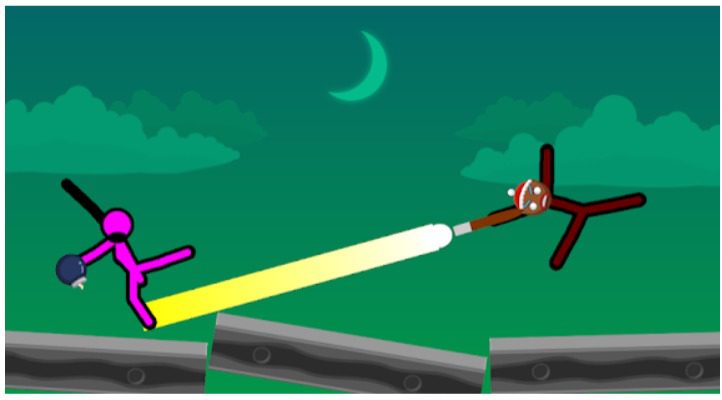 3. Super Stickman Heroes Fight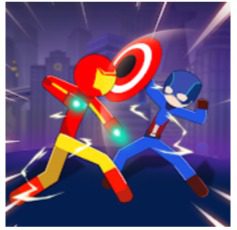 If you are fond of stories with superheroes, here is the app for you then. Their combination with stick-style characters is quite good.
In Super Stickman Heroes Fight, you will be given a chance to choose any stickmen who represent this or that superhero. The choice is really great in this case.
While fighting, any player can improve battle styles dramatically and unlock new combat skills like Spider web, Thunder Flash, Roar of the God, Iron Gun Machine, Brave Soldier, etc. What is more, the epic battles will be completed by high-quality graphics, stunning music, and sound effects.
Apart from this, if you want to become the strongest player, you will be able to compete with other characters in PvP mode. According to the players' skills, it is divided into seven leagues: Beginner, Amateur, Pro Player, Top Player, Legend, God, and Ultimate. Owing to this feature, you may be ranked at the top of the world.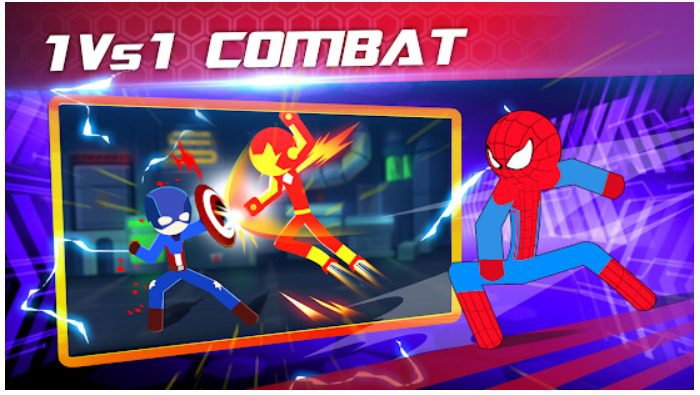 4. Stickman Sword Fighting 3D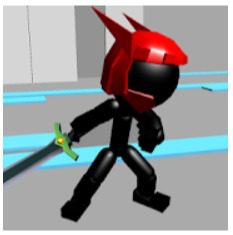 Here is one more cool alternative for you. Its name is Stickman Sword Fighting 3D.
As it is clear from the game's name, in this case, your weapon will be a sword. According to the plot, you will come through 4 ages of stick history – Mythical, Modern, Sci-Fi, and Post-Apoc. Whatever the part is, it will be a breathtaking adventure.
Also, the game is famous for its 3D graphics. As a result, everything (from the Stickman to the background and swords) will be 3-dimensional. The same can be said about your enemies. Of course, the game of this category can't be imagined without opponents.
To fight all the warriors, you will need to control the swords perfectly. Step by step, your skills will be increasing, and you will gain even more abilities. The thing that will also help you is the upgrading of a character's armor and weapon. There is no doubt that it will make a Stickman even more powerful.
For easy control, the game comes with fantastic ragdoll physics. That's what makes the performance so realistic.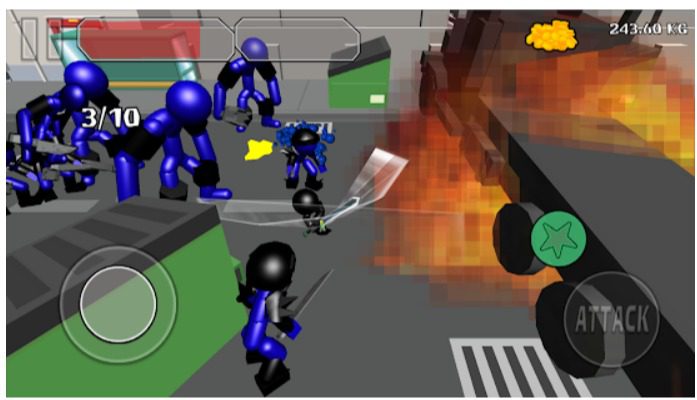 Do you want to master your skills in building strategy? If you do, we highly recommend you reading this post with the best strategy board game apps.
5. Stickman Battlefields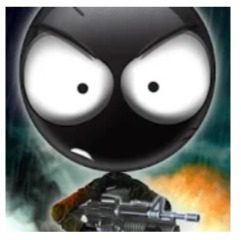 The next stickman game that should be included in the list is Stickman Battlefields. By the way, if you are a fan of stickman games, you've probably heard about this app. This very game was extremely popular several years ago.
First of all, the app lets players choose between the offline and online modes. While playing without an internet connection, you will be able to take part in a single-player campaign. In this case, you will have more than 100 awesome missions to complete. At the same time, if you have the connection available, you can enjoy the game by acting with other players as allies or opponents.
In online mode, you will have more advantages than offline. Thus, the internet will provide you with access to various means of transport (vehicles, tanks, helicopters, and so on) to battle other players. The setting will also be varying. What is more, depending on it, you will interact with different landscapes (from snowy mountains to tropic islands and rainy forests).
However, regardless of the mode you play, anyway, you will be provided with tens of hundreds of kinds of weapons (guns, rifles, and snipers), explosives (grenades and mines), and gadgets (parachute and armor). Since the game is a fast-paced tactical arcade shooter, this equipment will be extremely helpful. By the way, the items are regularly updated.
If you lack motivation, the game will help you in this matter. To keep you focused on the gaming process, the app has a built-in leaderboard. Also, you will have a chance to unlock various achievements by developing this or that skill.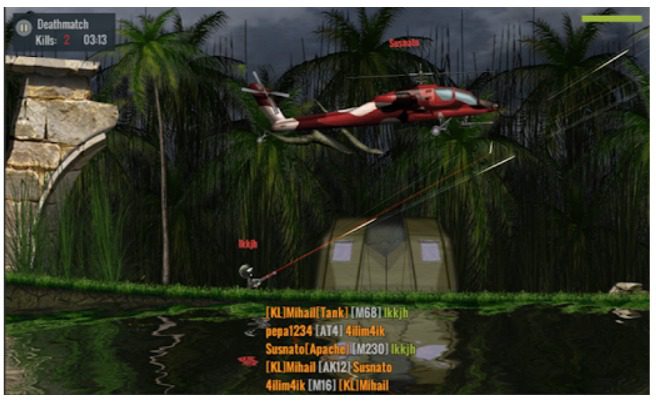 6. Stick Shadow Fighter – Supreme Dragon Warriors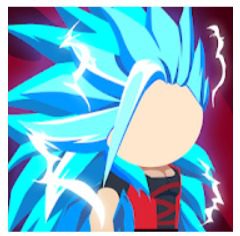 When it comes to reviews the Stick Shadow Fighter app, we also highly recommend it for installing. So why don't we review its key features then?
In this app, you will be able to try your skills in 4 modes. In Versus mode, the players fight each other in a one-on-one battle that includes three rounds. The one who wins the most battles is the best.
If you choose the Story mode, you will find yourself on an awesome adventure. Thus, you will travel around the world fighting the enemies you meet.
The Tournament mode represents a battle competition between the 16 best players. So you will need to defeat all the opponents in order to win.
While trying yourself in playing mode, you will develop your skills in fighting by trying out new characters and improve your performance. In this case, you won't be limited in time and trials.
Nevertheless, in each mode, you will have access to 46 unique characters with their own fighting styles and weapons. What is more, the game will give you a chance to unlock additional special moves for each warrior. Finally, step by step, you will collect more super fighters, which will help you succeed.
7. Stick Fight: The Game Mobile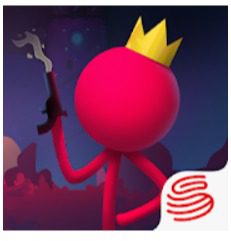 Are you searching for a game to challenge friends? If you are, the one called Stick Fight: The Game Mobile will be the best option for you.
The app will definitely help you to feel the mix of emotions while fighting friends or other players from different countries. By the way, a battle supports up to three players fighting at once. Keep in mind that not every game is capable of this. But there is more to come.
This very game has numerous bonuses for the players. For example, it will let you battle in numerous locations. Just choose one of the 100 maps, or create your own one. What is more, there won't be any limits, just use your imagination.
The game's collection of weapons is one more thing to admire. By the way, there will also be funny ones like guns shooting snakes out.
Lastly, if you like customization, here is a feature for that! The fact is that the game allows its players to personalize their Stickmen with the avatar store and color changing.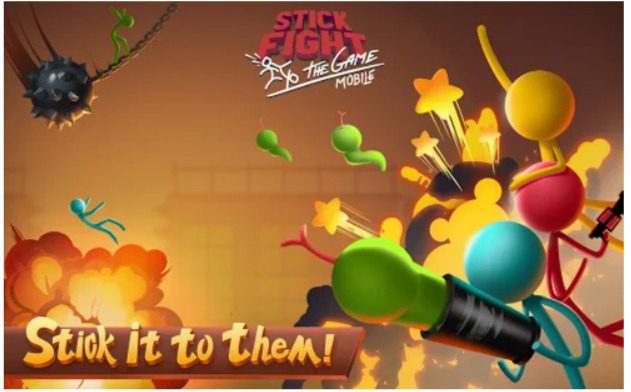 8. The Spearman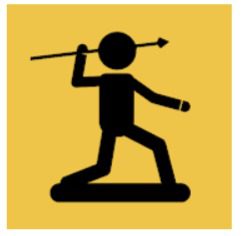 The Spearman is one more worthy option for you. As it is clear from the game's name, in this case, your weapon will be a spear.
Your stickman will be confronted by numerous warriors like archers, javelin throwers, armored swordsmen, and even magicians. You will have spears only to throw them at your enemies. The more accurate you will throw, the better result will be. Keep in mind that your opponents will be killed from one hit of a spear in the head and body or from two hits of the spear in the legs.
To defend yourself, you will be able to purchase items in the in-app store, gain additional skills, or eat an apple for healing.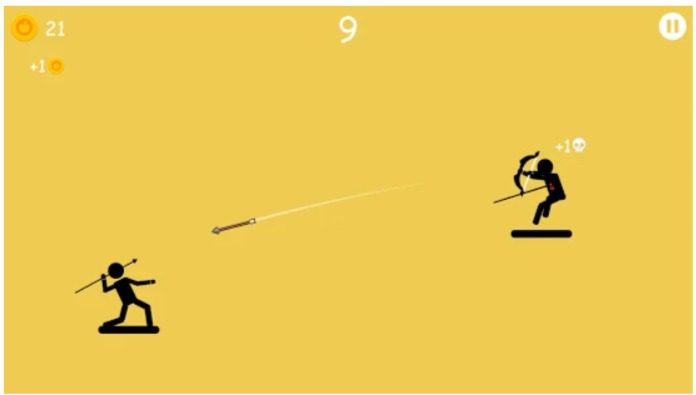 9. Stickman Fighting: Neon Warriors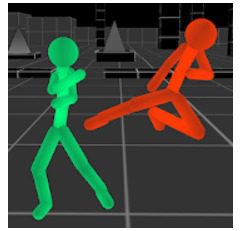 Stickman Fighting is the last game under review. In this case, your Stickman will become neon.
Here you will take part in awesome battles in neon style. But before, you will be required to customize your stickman by choosing the color of neon, hair, glasses, fighting style, and so on. After that, the breathtaking 3D battle will start. Due to the physics system, the fighting will be the most realistic ever.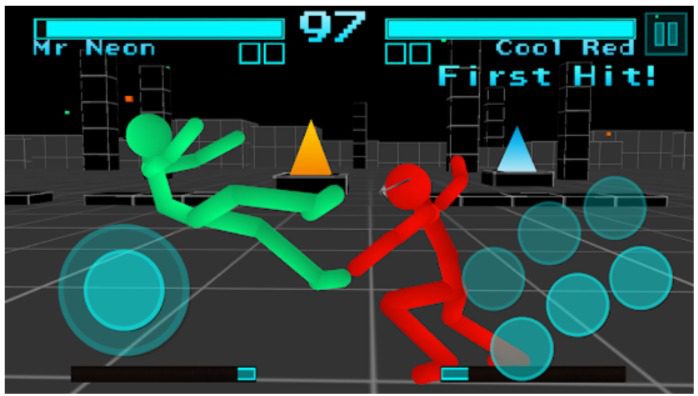 You may also like: Towers Battle Solitaire App Reivew