When you take a photo of someone in the dark using the flash, it's obvious that the eyes become red on a pic. It makes a person in a photo look a little bit creepy. However, it is not a reason to delete this image. To remove this effect from a photo, you will need just to use one of the apps. So let's talk about them in detail.
In most cases, installing a simple photo editing tool will be enough to remove the red-eyes effect from a pic. Alternatively, you may also use an app aimed at changing eye color. One way or another, they will cope with this task for sure.
For your convenience, we have found the best red-eye remover apps available on the App Store and Google Play. Just choose the most appropriate tools, install them from one of the platforms, and save your photos with the red-eyes effect from deleting.
1. Cymera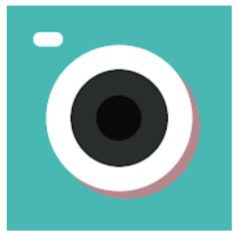 Since we usually start from the most top-rated apps, Cymera is the first tool to be reviewed. 200 million users worldwide already enjoy this app daily.
The app has been designed for instant retouching of photos. By the way, due to its face recognition features, the photos can be edited automatically. You will need just to tap once to remove the red eyes effect from a photo. If you are not satisfied with a result (which is improbable), you may adjust everything manually as well.
Apart from this, the app is professional in correcting facial characteristics and even body parts. So you can make a person on a photo slimmer, whiten and soften skin, change hair color, make a person on a pic smile, and so on. Also, the app will provide you with access to thousands of virtual makeup items. Just choose the products you like and apply them to your photos within seconds.
One more advantage here is that the app includes over 130 filters and photo effects to be applied. What is more, a user can also use them live while taking a photo with the app's camera. By the way, they come in packages, which are easily adjustable. You can even create your own ones. Besides, downloading additional sets of filters will also available for you.
Here are the additional features that will make your photo look as if it was taken on a professional camera. Thus, the app offers numerous amazing camera lenses (Divided lenses/ Fish Eye/ Lomo, etc.), anti-shake mode, blurred background, watermark, silent mode, and many others
Of course, you will also be able to use basic photo editing features. In this app, it will be so easy to crop or rotate a photo as well as adjust its saturation, brightness, contrast, and so on.
Finally, if you like collages, you will definitely like the app's capability to combine photos in different types of grids. The tool supports adding up to 9 photos to the collage templates.
After you edit a photo, feel free to save it on your device or share it directly from the app on your favorite messengers and social media.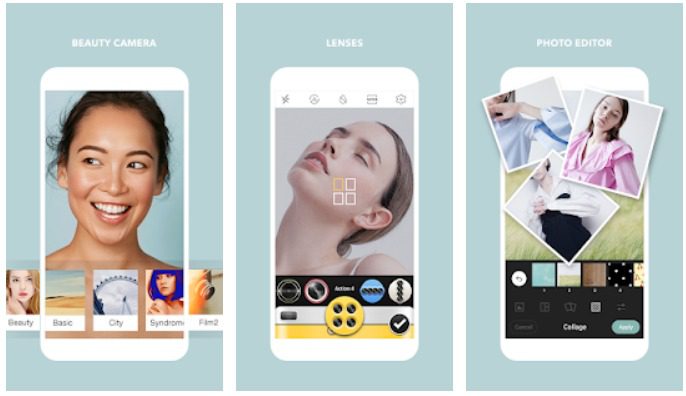 2.
YouCam Makeup: Selfie Editor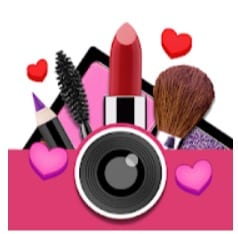 One more similar tool is called YouCam Makeup. Being one of the best apps in photo retouching, it will definitely solve your problem as well.
As the app can correct all the flaws connected with the face and body, it will also remove the eye red effect with no difficulty. Just open the "Eyes" section and make the adjustments. After that, if you wish, you may also retouch your skin, facial characteristics, teeth, smile, and even reshape your face, recolor hair, or change a hairstyle.
The real proudness of this app is tons of makeup items that can be applied to any photo uploaded. The collection includes various kinds of foundations, concealers, highlighters, and products for lips, cheeks, eyelashes, and eyebrows. Alternatively, open the app's cam and view the makeovers applied live! After that, take a selfie of yours with perfect makeup.
Lastly, the app is more than just a retouching tool. Thus, it is capable of analyzing your skin using only one photo. All you will need to do is to upload a pic of yourself and let the app scan it and detect potential wrinkles, acne, dark circles, and so on. After that, you will get personal recommendations created in collaboration with skin experts. Also, the app suits for keeping the dairy of your skin healthy.
One more way to get much info is to view live streams held by professionals in this or that sphere. It will be a great chance to know about numerous life hacks and advice on fashion, makeup, care, and so on.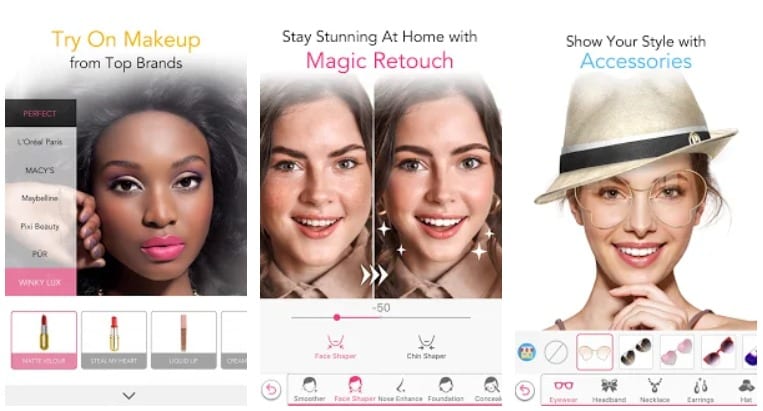 3. Fotor – Photo Editor, Designer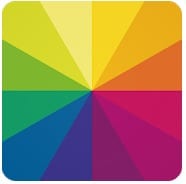 Fotor is one more cool app we are going to review. Let's find out which features it has.
To begin with, we should say that this very tool is frequently used by professionals as well. However, there are no special skills required to retouch photos here.
Well, within several taps, you will be able to remove the red-eye effect from a photo with no effort at all. An excellent result is guaranteed. Apart from this, feel free to retouch other flaws your photo has. Thus, a user can adjust the saturation, brightness, exposure, white valance, contrast, and so on. You may also need to sharpen or blur a photo, set highlights or shadows, a vignette or film grain, and so on. With this tool, all these editions are possible. What is more, you will be able to save the settings you need as recipes, and use them further.
The next step here will be adding text and applying photo effects and filters. There is no doubt that with them your photo will become even more eye-catching.
Again, if you prefer collages, this very app will suit you as well. Just choose one of the 100 templates, and up to 9 photos, adjust borders and corners and have your collage created.
Lastly, share your masterpiece with your followers on any social media, or just save it on your device in HD quality.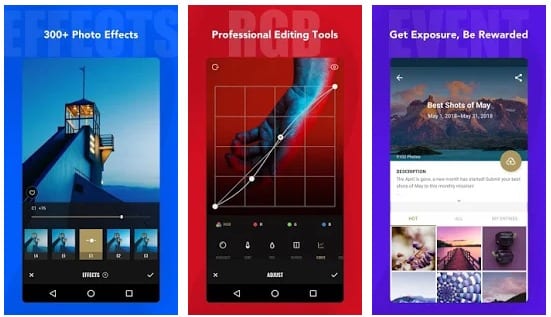 In case you need a powerful tool to edit eyebrows on a photo as well, here is a list of the best eyebrow photo editor apps (Android & iOS).
4. BeautyPlus-Snap,Retouch,Filter
BeautyPlus is the next tool that worth being included in our review. Like other apps, it will be so efficient in removing the red-eyes effect from a photo.
After you install the app, you will be provided with more than 50 powerful tools to edit photos. Red-eye remover will be among them. Due to the app's AI and face recognition system, the result will surely surprise you.
Talking about removing, the app is also capable of deleting unwanted objects from a photo. This very feature is also extremely appreciated here.
Apart from this, the app will help you to edit your selfie in a complex. Thus, feel free to use any of the tools to beautify your photo, smoothen your skin, increase your height, making yourself slimmer, remove acne, enlarge your eyes, remove your teeth, apply makeup, and so on. As you can see, the possibilities are almost endless with this app.
The next step is to apply filters, lenses, and effects you want, add text or stickers (even AR), create a collage, draw ion a pic, and so on.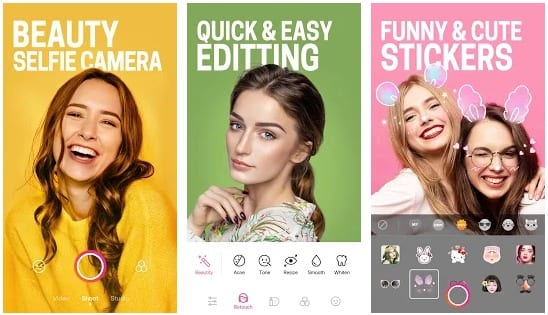 5. Pixlr – Free Photo Editor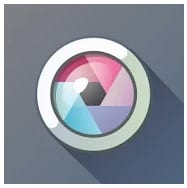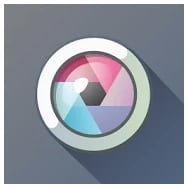 Pixlr is one more multifunctional app that meets your requirements. Just like the tools above, it works perfectly when it comes to removing the red-eyes effect.
You will have all the necessary tools at your fingertips to make the red eyes on a photo look usual. Apart from this, you will also be able to remove wrinkles and blemishes, whiten teeth, soften skin, and so on. In a word, it suits for removing all the flaws on a photo.
As usual, the app also contains numerous filters and photo effects. For your convenience, they can be combined into packs or added to the Favorites section. At the same time, adjusting the colors and shades manually will also be available for you.
Talking about minor advantages, the app also supports creating collages, adding text and stickers to a photo, crop and rotate it before saving or sharing on social media.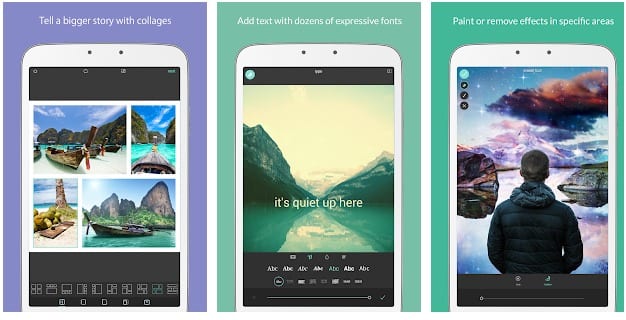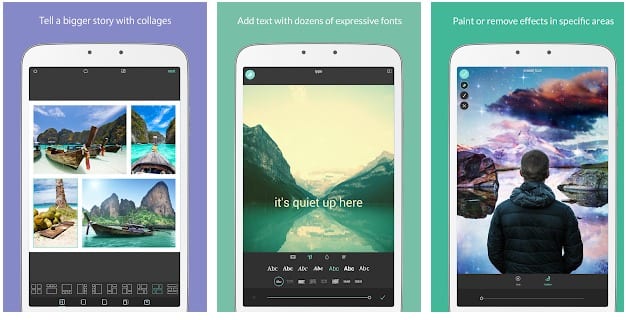 6. Eye Color Changer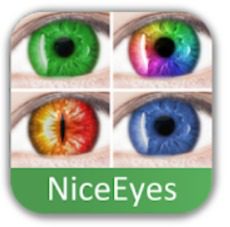 One more way to remove the red eyes effect is to install any tool that changes eye color. Here is a nice option for Android device users.
In this Eye Color Changer app, you will find a great collection of lenses of various colors and shades. Moreover, some of them will look quite natural, and some of them will have such effects as Animal eyes, Cat eyes, Flag eyes, Anime eyes, and so on. After applying the lenses, red-eye effects will be removed.
Apart from this, the app will be powerful enough to make your eyes larger. Surely, this feature is adjustable.
After that, save a photo on your gadget, or share it directly from the app.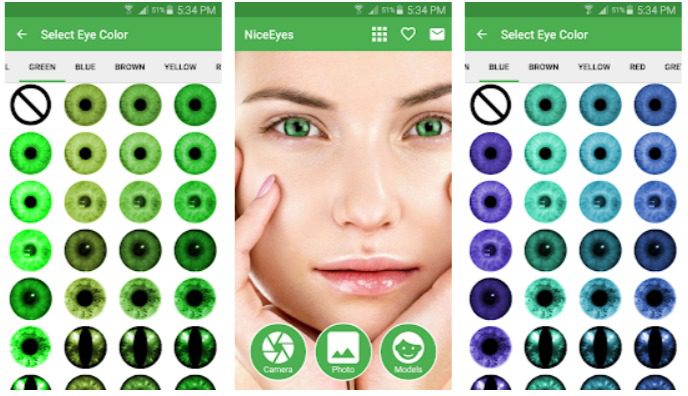 7.
Eye Color Changer Editor
As for an alternative from the App Store, our recommendation is to install the tool called Eye Color Changer Editor.
In this case, you will own more than 150 kinds of lenses of numerous colors. After you apply them, your eyes on a photo will look absolutely natural. If you wish, you may also adjust the eye shape, size, and rotation. However, because of the app's face recognition system, we suppose you won't need this feature. The only things to do is to share a photo with your friend and family or save it for further use.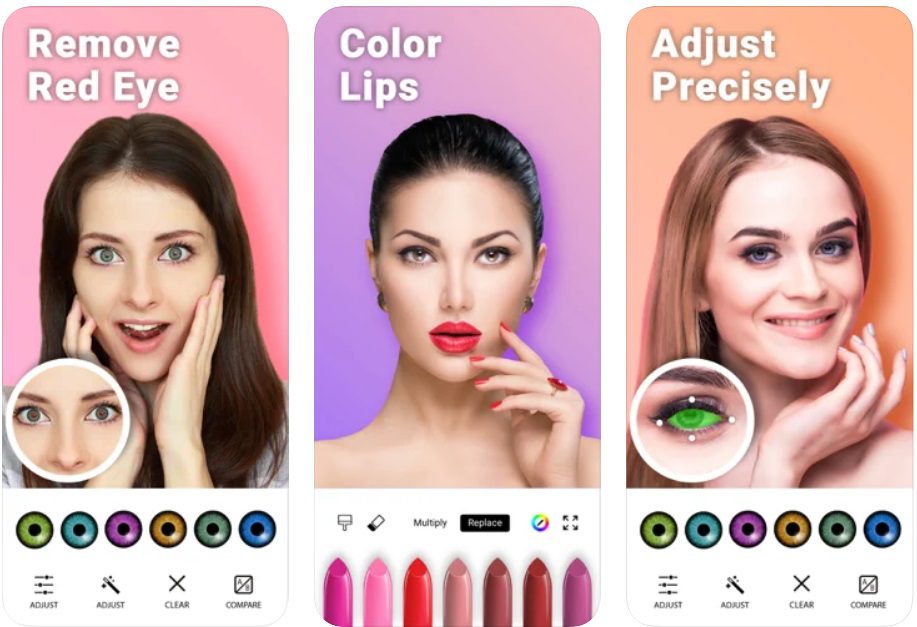 8. Eye Color Changer : Eye Lens Photo Editor 2019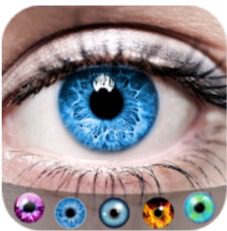 Going back to the apps from Google Play, the Eye Color Changer is one more tool that we should mention here. Here are the reasons for its popularity.
First of all, the app contains lenses of various types. They range from realistic to unusual ones like a flag, animal, scary eyes, and so on. Secondly, you will definitely find the color of lenses to your taste. The choice will be really great as well.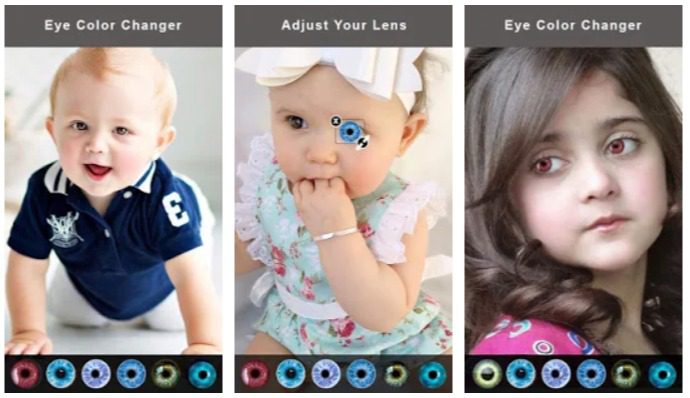 9. Eye color changer – Eye lens – Eye Makeup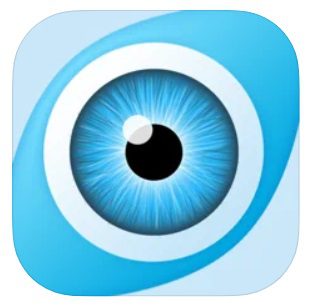 The last but not least app is called Eye color changer. Let's review its features in detail.
The app comes with dozens of lenses in numerous colors and kinds (rainbow eye, recurrent eye, and many more). Your task is just to choose the proper lens and apply it to a photo. As a result, the red-eye effect will be replaced with a stunning lens. Then share a photo on any messenger and social media, or save it in good quality.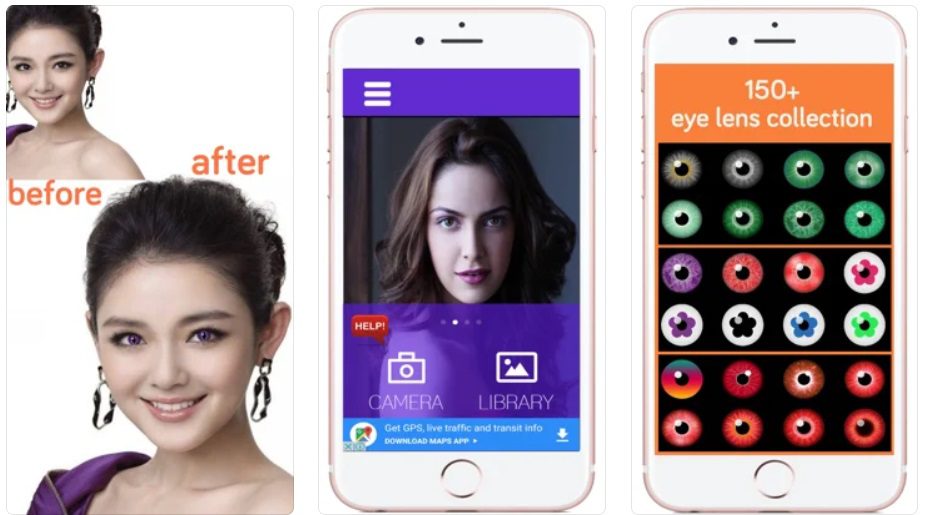 You may also like: 9 Best apps to change eye color (Android & iOS)