Even the most professional photographer can't ensure photos without blemishes. There can be flaws connected with a person's skin, bad weather conditions, sun glints, and so on. Today we will talk about problems caused by bright light (flash, sunlight, etc.).
The glare of bright light can be noticed in two cases. First of all, it encompasses people who wear glasses. When we see a photo of a person with this accessory, glare is the thing that instantly strikes our eye. Apart from this, this reason, the sitter's eyes can't be seen well.
Second, people with shiny skin can face this problem as well. Though sebaceous humor is considered to be a quite natural process, a photo of a person with glare on the skin won't be so attractive.
And in addition to this article, check also the one about the best photo grid apps. 
Our post includes only the best apps to remove glare from photos. Available on the App Store as well as Google Play, they will become extremely powerful tools for retouching photos.
1. Retouch Me – Body editor & Face tune & Skinny app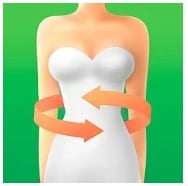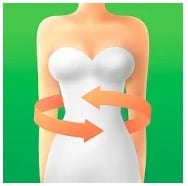 The first app on our list is a real object of admiration of millions. That's why we can't help mentioning it.
Before we start, we want to emphasize that Retouch Me is capable of solving hundreds of problems by perfecting your face and body on a photo. Besides, it can also help us to remove glare. 
Let's start with skin glare. Install the app and load a photo with flaws from your phone gallery. After that, tap the "Face" button and choose the option "Anti Glare". In a few seconds, glare will be removed from a photo. Moreover, the skin will look absolutely natural. A photo can't be over-retouched, can it?
What about the glare on the glasses? Well, the app can successfully cope with even this task. To remove the glare, you will need to use the same section – "Face". Then find the option called "Remove glare from glasses". Be sure that the app will do everything at once. It remains to enjoy the result.
As for other features, the app has endless capabilities in improving your appearance in a photo. You will have an opportunity to gain muscles, fix facial asymmetry, apply virtual makeup, add some accessories, and even perfect your pet's appearance. 
At the same time, we want you to pay special attention that some features will be available with the help of the app's designers only. So you will need to send them a request with your requirements.
Plus, this option is paid. But there is no need to worry. The thing is that these people high-qualified professionals, so the work will be completed both instantly and perfectly regardless of its extreme difficulty. Moreover, thousands of admiring reviews confirm the designers' skills.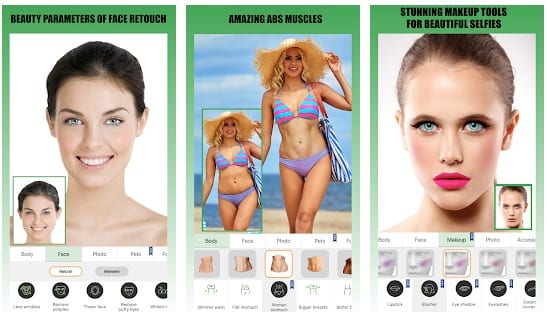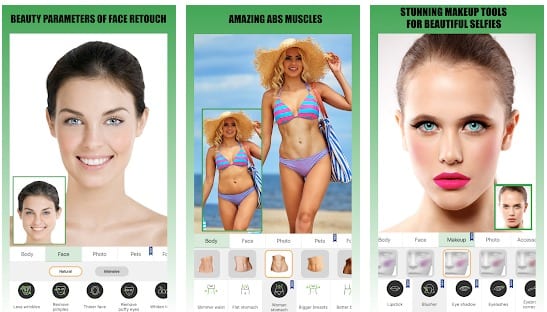 You may also like: Best apps that make you look skinny
2. PhotoDirector –Photo Editor & Pic Collage Maker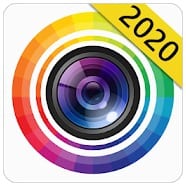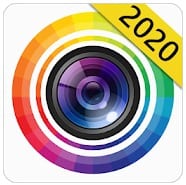 PhotoDirector is the next great app that will allow you to remove glare from a photo. Among dozens of its efficient tools, there will definitely be the ones that will help us.
To begin with, the app is very intuitive. That's why your photos will look as if they have been edited by professionals.
Well, to get rid of glare, you will need to use the retouching tool. There is no doubt that it will be great at removing skin glare. For better results, you will have access to other tools that will make a photo even more amazing.
We guess that the app will also be brilliant in removing glare from glasses. Plus, you can also make some color corrections and apply one of the photo effects from the app's rich gallery.
If your case is quite complicated, and the app's tools are not powerful enough to remove glare, there is still a way to get rid of it. However, keep in mind that this method requires a lot of time, effort, and professionalism.
The app supports objects as well as color cloning. That's why, step by step, you will be able to clone a pixel of a color required and paste it instead of the 'damaged' pixel with a glare.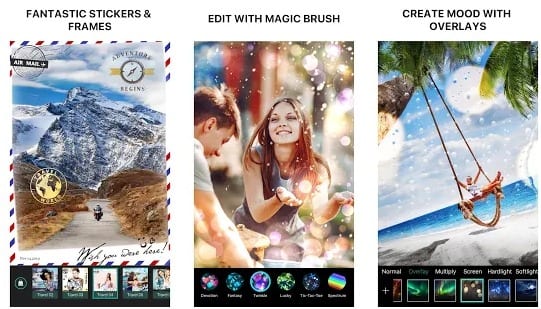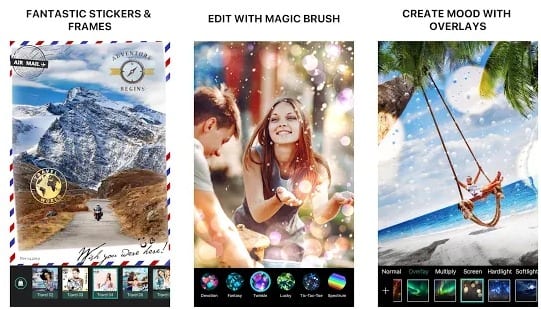 3. Adobe Photoshop Express:Photo Editor Collage Maker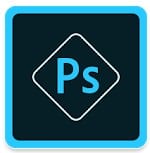 Don't you think that this multifunctional app is capable of helping you as well? Well, let's review the Adobe Photoshop Express app's features.
In this case, we will also need the app's retouching tool. With only several taps and a few seconds, you will be able to remove the skin glare from a photo.
If you are ready to rely on the app fully, here is one more feature for you. It is called Heal spots. The app will automatically recognize all blemishes on a face and remove them. It can be not only pimples and wrinkles but shiny skin as well. So the glare of skin will be professionally removed by the app.
Just like the previous app, this one can improve a photo by removing the glare of the glasses from a photo. You may try the retouching tool and make some perfections by adjusting the color, sharpening details, and so on.
Apart from this, the app includes many other tools to turn your photo into a masterpiece. You will definitely like unlimited access to these great assistants.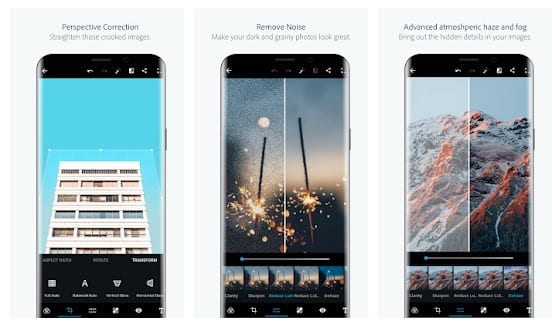 If you are reading this article, you very likely pay much attention to your appearance. For that reason, we highly recommend you to learn more about the best Mirror apps for Android & iOS.
4. AirBrush – Best Photo Editor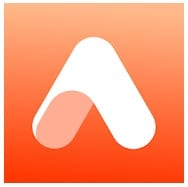 Are you searching for an app for getting rid of skin glare? If you are, this very app will be exactly what you've been searching for.
It's not a secret that the AirBrush app is considered to be one of the best photo editor apps. That's why it will be so useful even in this matter.
The app has quite enough features that will let you remove skin blemishes, including shiny skin. By the way, you will be able to remove skin glare both automatically and manually. So if you want to control every step in the process of editing, adjusting will be always available for you.
Besides, the app will provide you with a fantastic set of tools to make your photos look perfect. Also, you will have access to an unlimited number of photo effects.
As for the glares of the other objects, you can try such tools as retouching and object sharpening. Moreover, after some color corrections, you will greatly improve the result.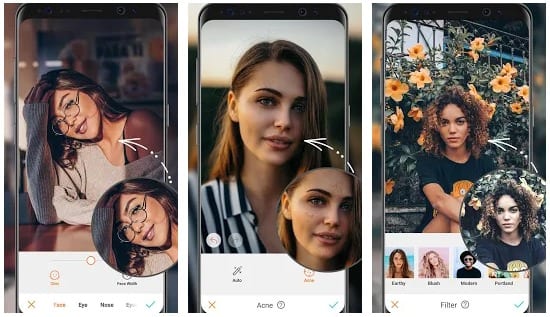 5. Fotogenic : Body & Face tune and Retouch Editor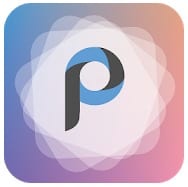 This very glare removal app is comparatively new. Nevertheless, at the moment, Fotogenic has already outcompeted most world-famous photo editor apps. What is the key to its success?
The app contains many efficient tools to be used in order to make photos really awesome. Smoothing will be among them. While you will have it at your fingertips, you can easily remove skin glare from the photo. It won't be difficult to do at all.
As for the glare of other objects, including the glasses, the app has also prepared everything necessary for you. You will be able to use various tools aimed at defocusing, sharpening, achieving unrivaled clarity, and so on. This set will allow you to correct every photo spoiled by glare.
Apart from this, the app has hundreds of other advanced tools with endless capabilities.
Moreover, this app will again support the cloning feature. It means that you will be able to replace pixels of the glared area with surrounded pixels. So if you consider yourself to be a specialist in photo editing, this method will be the best choice for you.
6. Snapseed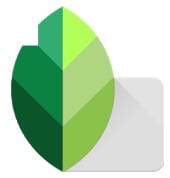 Of course, Snapseed must be included in our top as well. Now we want to learn about its major tools that will allow you to remove glare from a photo.
Let's start with the face glare. The app supports the so-called Face Enhance feature capable of perfecting your face with several taps. By smoothening skin and adjusting the light, the glare from a photo will be removed forever.
Now it's high time to review tools for removing glare from glasses and other objects. The first one is Details. By applying this tool, the objects will become more sharpen.
Then comes the Tonal Contrast feature. This action will boost particular parts selectively in the shadows. It remains just to choose the area with glare and make it brighter by darkening.
Apart from this, you will be able to apply dozens of photo effects that will make a glare look much more natural. As a bonus, these filters will play one more important role – compelling attention to the whole photo but not to the details.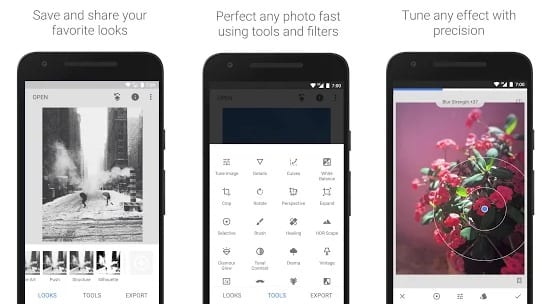 7. LD Photo Editor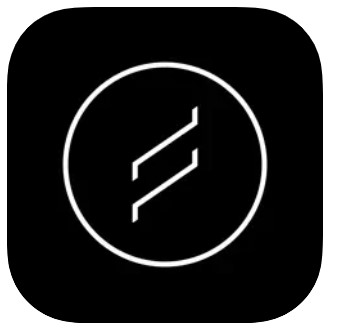 Even though you might have never heard of this app before, it will surprise you with its functionality. Despite a large number of additional features, this free photo editor is simple and convenient even on a small phone screen.
It has all the basic tools necessary to create excellent frames – trimming, straightening, red eye correction, brightness, contrast, saturation, filters, borders, and much more.
Its huge advantage is the choice of intelligent filters that automatically eliminate common problems, for example, with color temperature and exposure. Thus, this app can help you to remove the glare from the picture.
And one little, but essential thing is that the LD Photo Editor app requires the creation of a new account.

Advantages of LD Photo Editor:
More than 80 filters for instant photo editing.
Photos can be imported and edited in RAW format
Perspective correction function to correct distorted perspective photos
Instantly share photos on Facebook, Twitter, Instagram, and other social networking sites.


8. Lensa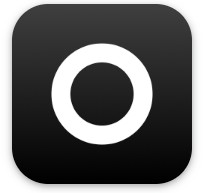 Lensa is the most popular and advanced retouching app. The application itself is free; however, you need to edit no more than 5 photos per week. If you want to edit more, you need to download a paid subscription.
This application is very multifunctional, it allows you to edit the nose, lips, facial contours, and eyebrow color, cover up small pimples, and change hair color. If you don't want to edit everything manually, you can click the "enhance automatically" button, then your photo will be transformed by itself.
Therefore, the advanced features and filters of Lensa will help you to minimize the presence of the glare in your pics.
After processing, the photo can be posted immediately on Instagram and come up with a cool caption! This application has a decent ranking, and users really praise the artificial intelligence of Lensa, which does an amazing job!


You may also like: 10 Best cinemagraph apps for Android & iOS
9. Piclab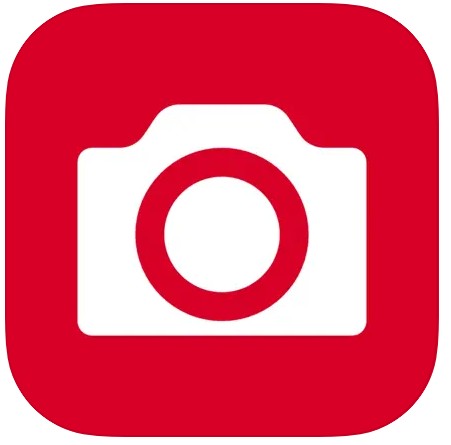 The main function of the application is to edit selfies and its tools are strong enough to overlay the glare effects.
What is more, the most popular frames, stickers, and effects for creating bright pictures are collected here. Only 23 categories of effects, new ones regularly appear (for example, timed to coincide with the holidays).
The application is not suitable for professional work with photos:
styles and effects here are caricatures;
there are no basic tools (exposure correction, white balance)
there are really a lot of effects, but they are for fun, not professional correction (for example, sex change).
Cons:
the application constantly offers to pay for the paid version.
In the paid version there are no ads, logos, and watermarks on the finished photos. And there are also more interesting effects for selfies in the paid one:
does not work without Wi-Fi or mobile data;
a lot of ads in the free version. It is among the effect feed, that appears when the applied filter is saved and in other places.