Many people are not fully satisfied with their figure, someone thinks that he needs to lose weight, someone wants to build muscle, and someone dreams of a big breast.
Fortunately, there are many simple and free applications that will make you beautiful in a few taps. We collected for you some cool apps that make your figure ideal.
Perfect Me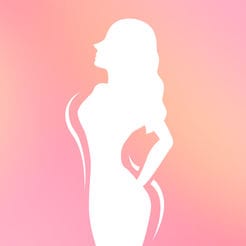 Perfect Me is a popular body and face editor for iPhone and Android. Do you want a slimmer body? With this app, it's possible to reshape your body as you want. Make your figure ideal, thin waist, long legs, abs, and retouch your face to skinny face.
The main features of the Perfect Me application:
Elongate your legs;
Beautify your face;
Slim your waist;
Reshape your figure;
Add tattoos;
Decorate your photo with stickers, add flush, hat, crown, and glasses;
Change photo's background;
Apply filters;
Blur unwanted object;
Mix multiple photos.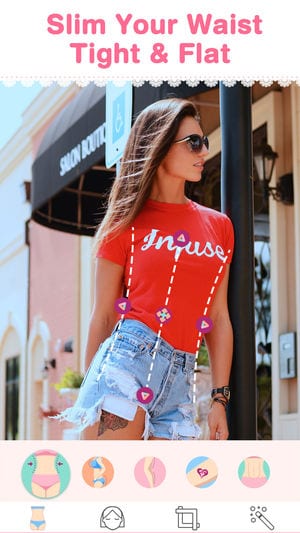 Retouch Me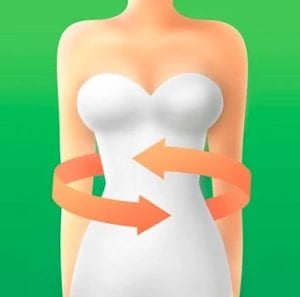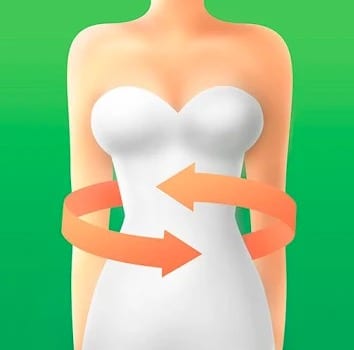 The application changes the body without relying on automated algorithms. Real stylists and designers from the team of service creators work with every image. They can make legs longer, waist thinner, chest bigger. You will have to pay for improvements with domestic currency – loans. You can buy or earn it.
The RetouchMe application is extremely simple to use, with a minimum of screens and only the most necessary functions, designed to serve the main task – sending photos to retouch. It works as follows: you send your image with the help of the program to the design studio and after some time (as a rule, not more than 7 minutes) get its processed version.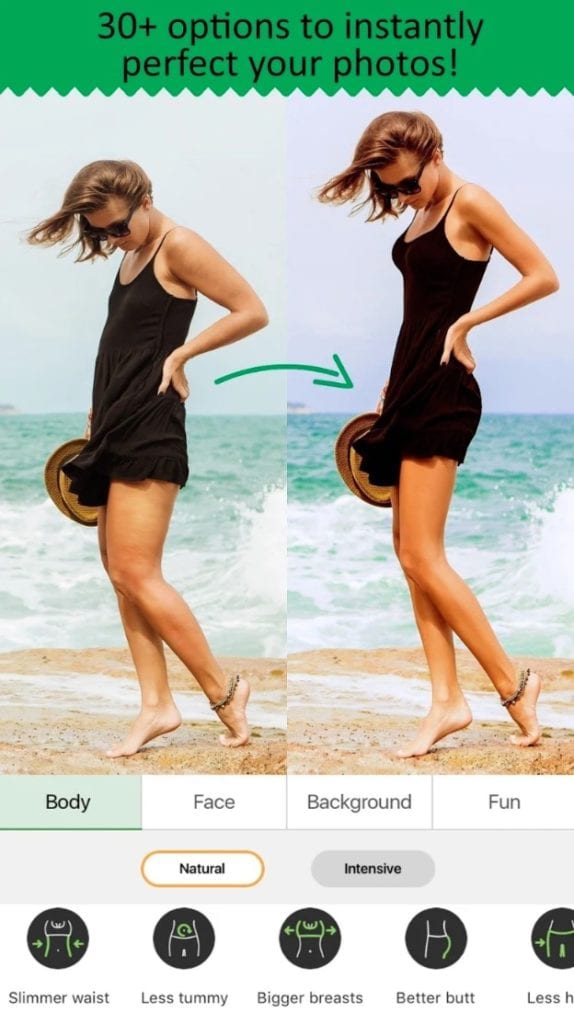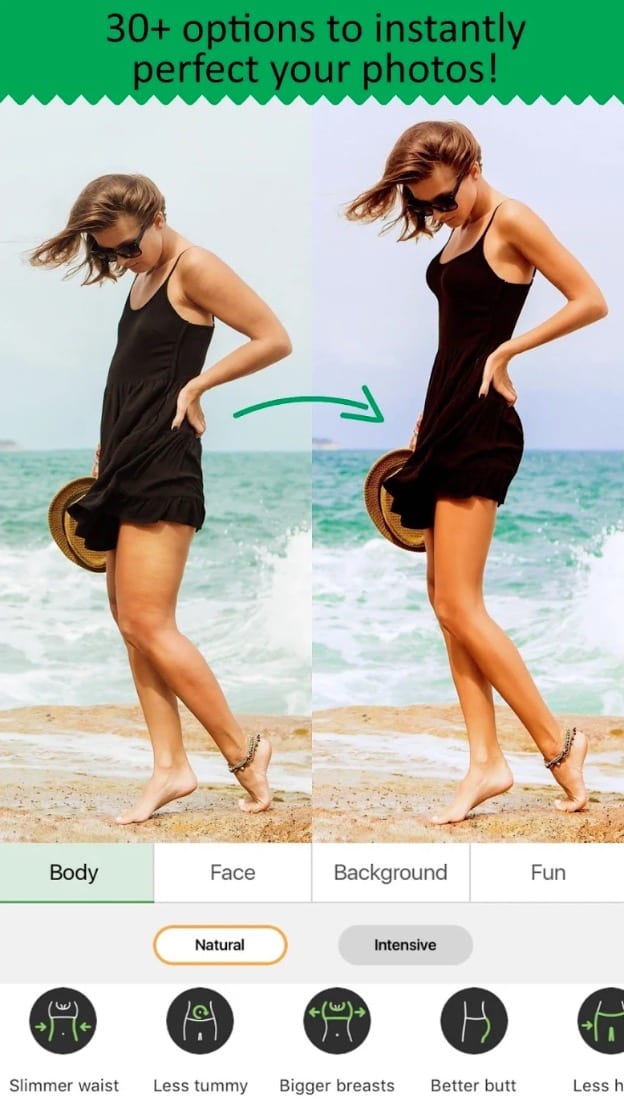 RetouchMe will point to parts of your body that need designer manipulation. To do this, click on the appropriate icons. The application team works super professional, so no one would even think that you have resorted to online plastic.
The RetouchMe application itself is free, but editing each photo will be paid. But you clearly understand what you are paying for – often photos are changed beyond recognition, turning into a magazine cover.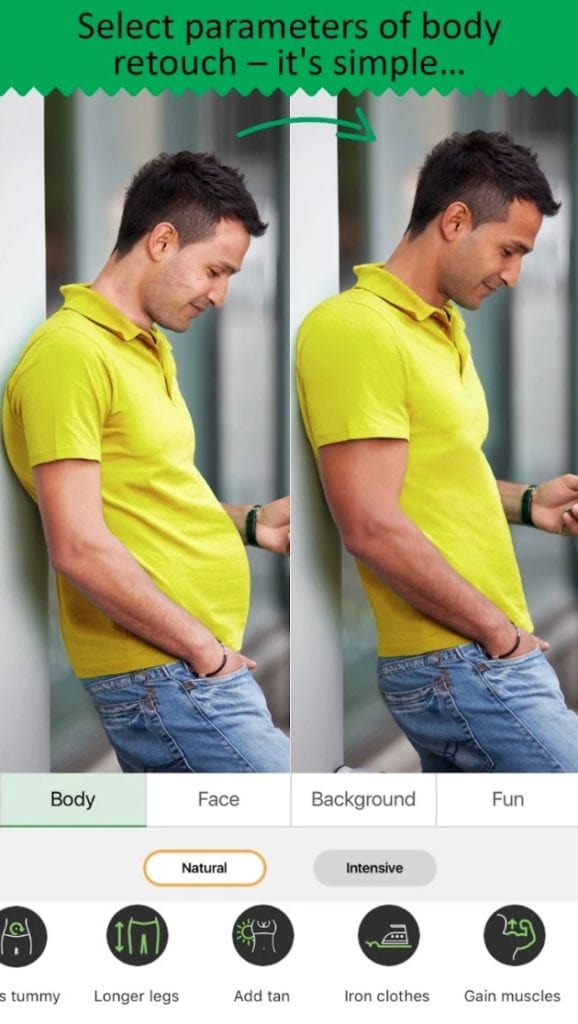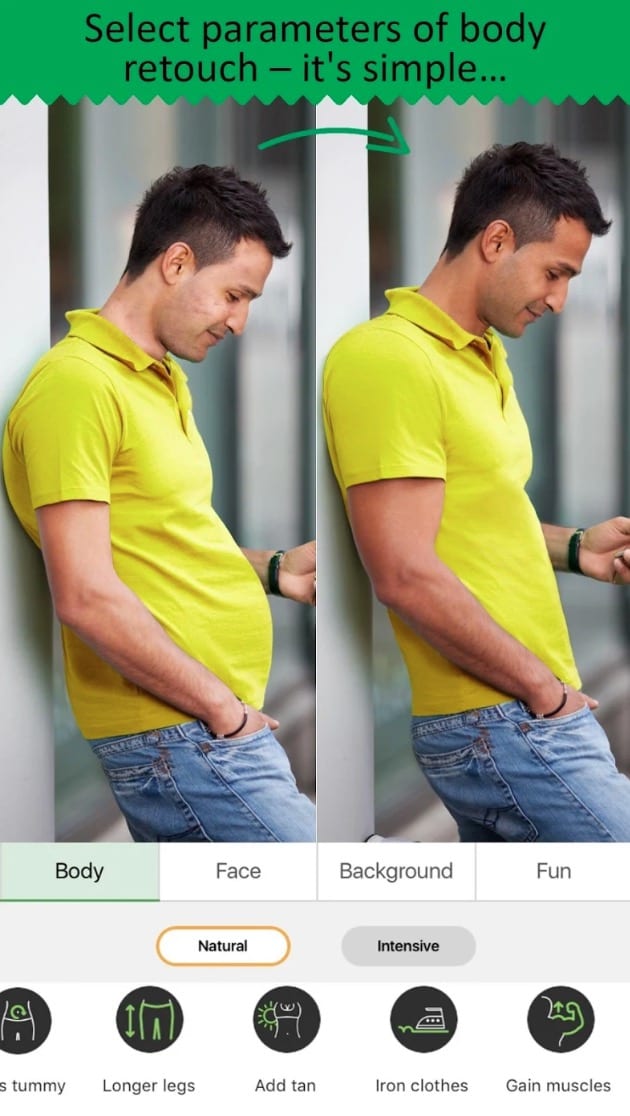 After virtual witchcraft, you will not turn into Michael Jackson at all and will be completely recognizable. RetouchMe will improve the quality of the photo and the structure of your body.
Designers will give glossiness to large-scale photos that were taken with good lighting, and local wizards will try to create a pleasant, adequate look to poor quality pictures.
Body Tune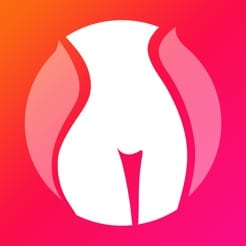 Body Tune is a unique service for adjusting the face and shape, the photo editor with which you get the perfect figure without any photo editing skills. Just a couple of actions – and you will become the sexiest fitness model.
Height correction tools will help you increase your height. Silhouette drawing tools help to visually lose weight and look slimmer.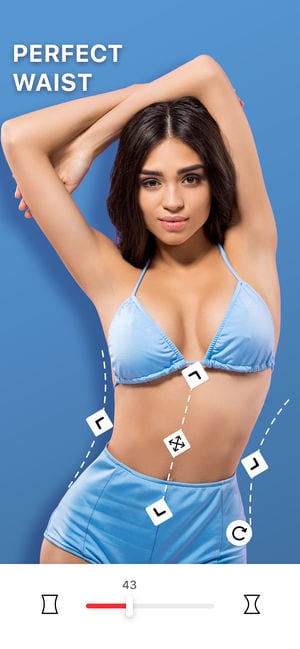 What processing results does BodyTune offer you?
thin slim waist;
realistic abs;
big beautiful breast;
thin arms;
long legs; 
smooth and elastic skin without cellulite.
Body Tune editor will help you change your body and adjust your figure, achieving complete perfection.
Spring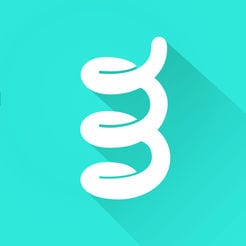 The application is unique in its simplicity. Three functions: lengthen the legs and the whole figure, slim the waist and for some reason (we don't quite understand why really) resize the head.
The Spring logo – spring, in principle, absolutely reflects the functionality of the application. We all have a photo, where for some reason we look like short-legged dwarfs – either the photographer is too high, or the geography of the place is mysterious. The application Spring will help to eliminate this trouble.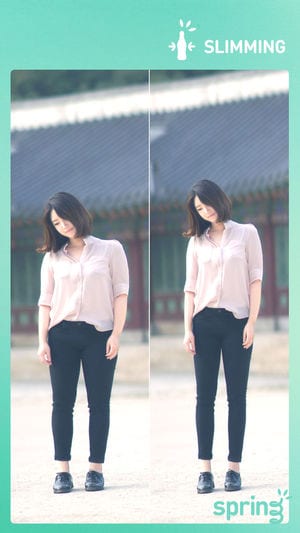 Using the application, you can make height stretching which keeps body proportions. To add height, put 3 lines over your shoulders, hips, and ankles. At the same time as you grow, you begin to look slimmer, but all parts of your body will look natural. Unsuccessful posture in the photo can also be corrected, slightly narrowing the waist area…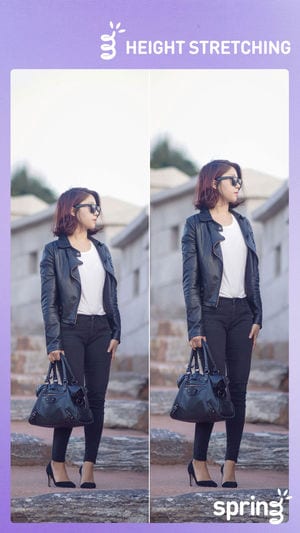 Make me thin fat body editor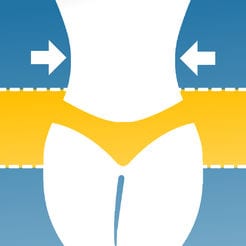 The program for those who want to quickly edit the face and figure in the photo. Like most of these solutions, this program resembles Photoshop with the most simplified menu. We can't say that this is a disadvantage, rather a dignity.
If you need to quickly remove, for example, a skin defect, then this can be done as quickly as possible. Of course, the functionality of the program is small, but it allows you to edit your photos and make your body skinny or fat.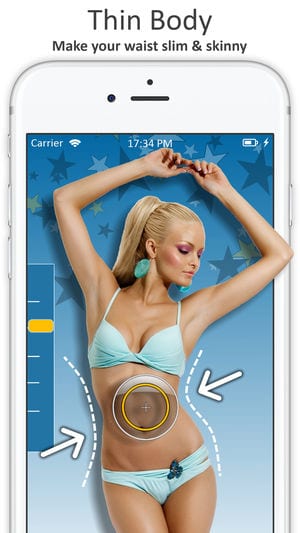 So the program is very suitable for those who need to quickly edit their picture for Instagram, Facebook, Twitter or another social network. Ease of use and speed of processing is quite on the level.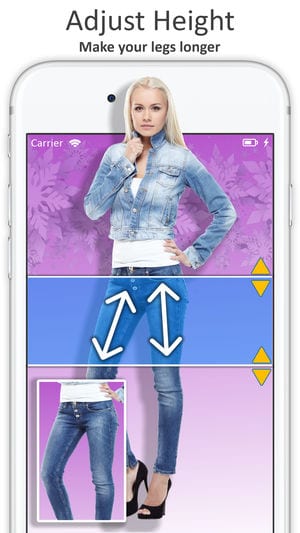 Body Shape Editor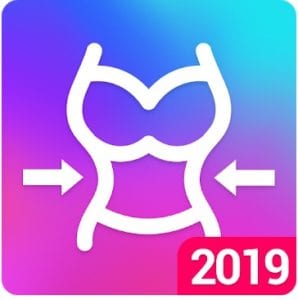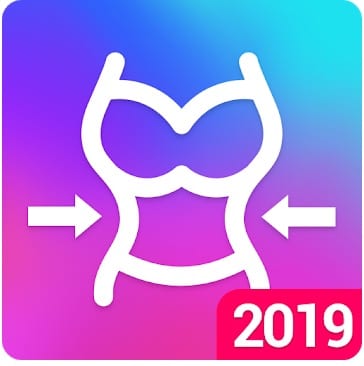 If you want to improve your image in photos, then you should try this new application. Thanks to the simple, but functional tools of the editor, you can amaze all your friends and acquaintances with the ideal shapes of your body in the photo.
Now it's simple to make breasts bigger, waist thinner, increase height, slim face and so on. Just slide your finger on the arrows in the right direction, and you will see how your figure changes.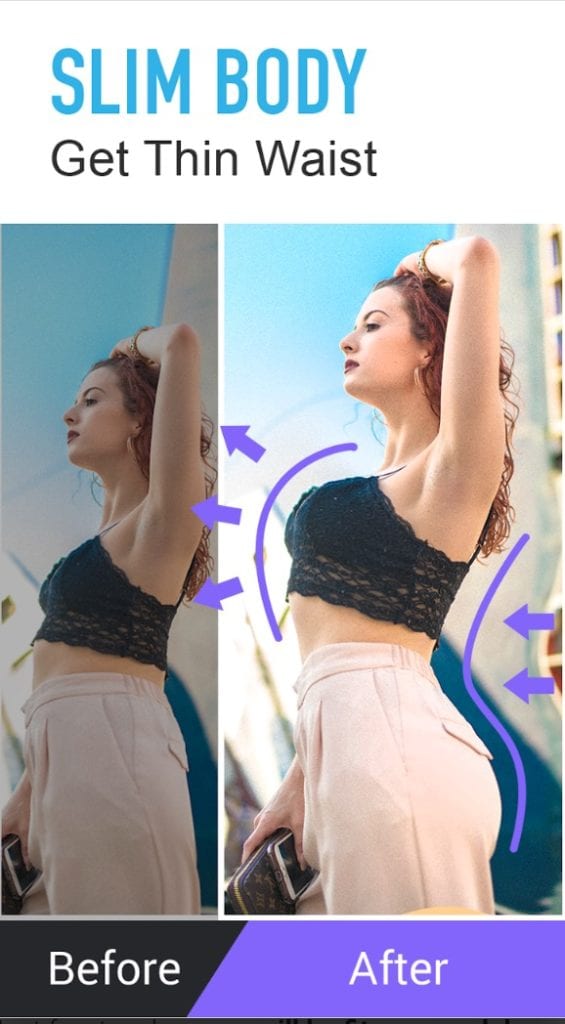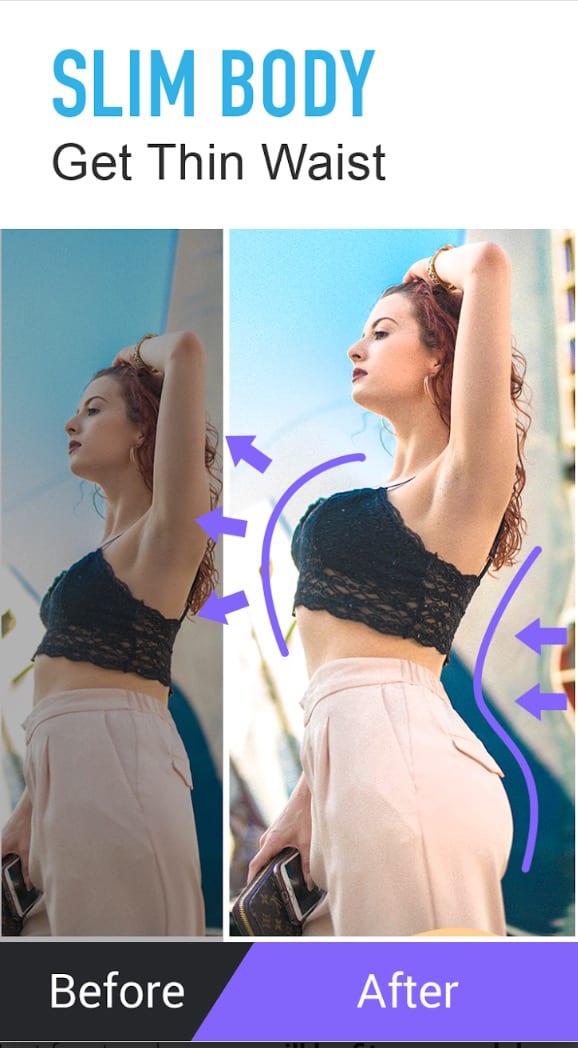 A variety of filters, stickers, texts, and other things will help to decorate your photo or body. For example, you can put an amazing tattoo on your shoulder or paint your hair in a different color.
Photo Collage option allows you to create a photo collage with hundreds of layouts in a few moments. It's a pity that changes can be made only in the photo, and not in real life!
Advantages of Body Editor application:
functional tools and filters;
body shape change;
stylish stickers, tattoos;
creating photo collages;
comfortable interface;
simple operation.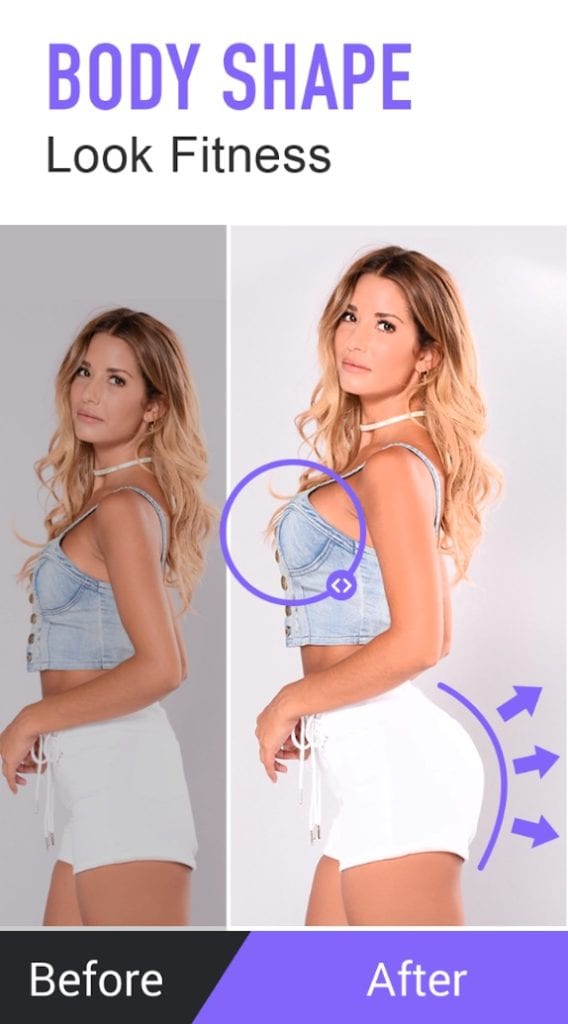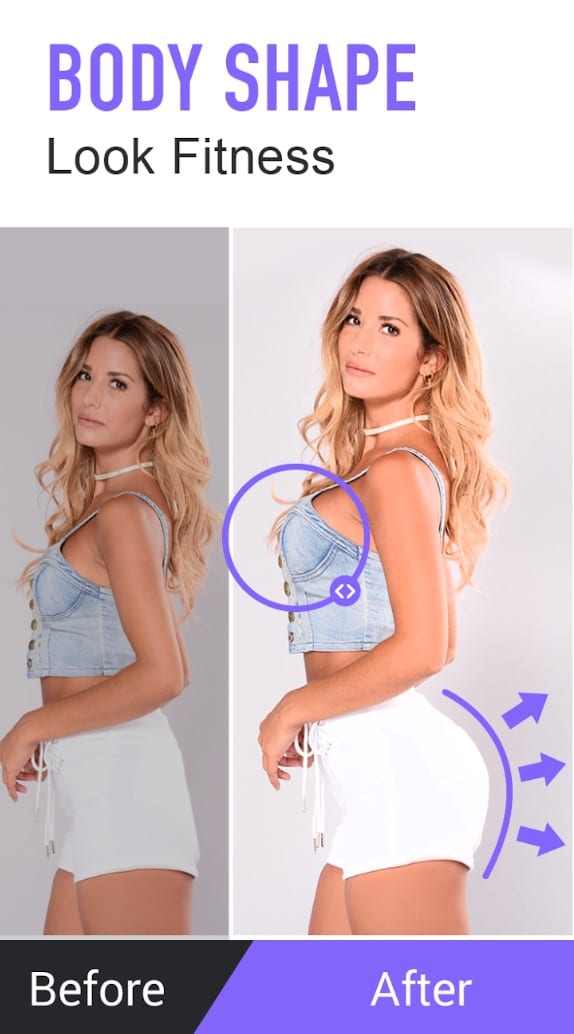 Download Body Editor on your phone and you hit everyone you know with your figure!
BodyApp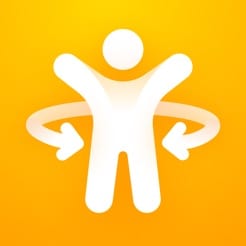 Not all of us can boast of an ideal figure, moreover, even quite well-built people are not always satisfied with themselves. We often want to look slimmer on photos.
BodyApp editor will help to correct your figure. You can slim your body, enlarge breast, refine waist, elongate legs, and more.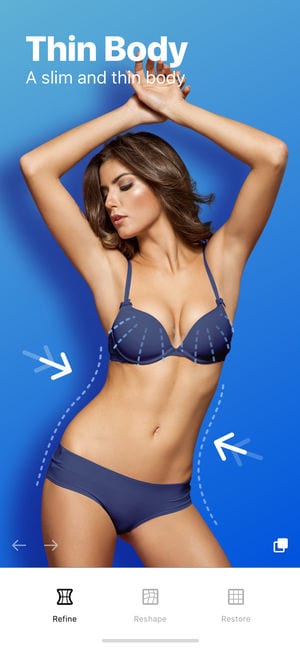 It is worth noting that all actions must be strictly metered to preserve the individuality of the character, unless, of course, you plan to create a caricature.
These applications allow you to share perfect photos on social networks. The main thing is to know when to stop and remember that one day you will have to go outside in your real guise.
Do you process photos before sharing them with friends?