Not all car simulators are about racing, in which cool sports cars compete with each other at huge speed. Some of them are slower, although no less interesting. So, we will take a look at the most interesting simulators for trucks in today's article.
Most of them will help you to make great tuning, while in other ones it is possible to test yourself as a driver. Therefore, you may like the Best Car Customize Apps article, in which you can create your dream car.
1. 3DTuning
This application is one of the most popular and much appreciated for car tuning. Well, it is still available for trucks. Here you can choose any car you like and change it to your preference. You can choose any automobile you like, and modify it for you.
There are different automobile brands, such as Audi, Mazda, BMW, Toyota, Honda, Mitsubishi, and tuning sets from the leading car tuning studios, such as Mugen, Hamman, Brabus, AMG, and others. Also, there are many other brands of vehicles on the list of apps. In addition, you will be able to see the chosen car from all sides, since everything here is in 3D.
It is a unique application that will help you choose the right wheels, headlights, spoilers, hood, fenders, radiator, unique drawing, coloring, and much more. Also, there are both factory and unique auto parts. Moreover, virtual car tuning is not just a set of abstract parts, but on the contrary, it consists only of real car tuning components.
In addition, as you choose the color you will be offered a cool palette with all possible colors. Besides, the application has a website, where you can customize any truck brand on the market. Furthermore, all the presented vehicles are of excellent quality, just like in reality.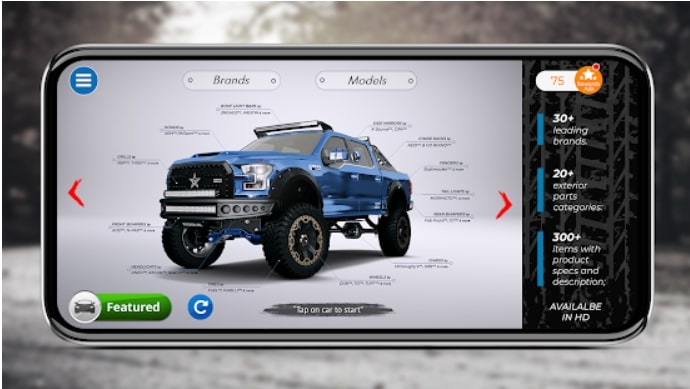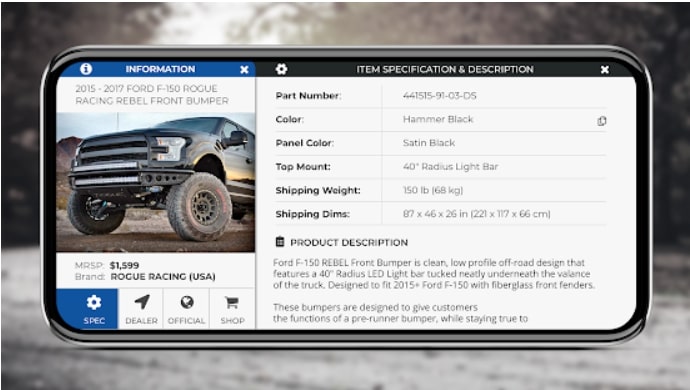 You may also like: 5 Best mini racing adventure games for Android & iOS
2. FormaCar 3d Tuning. Car design
FormaCar is an unusual project that combines a variety of qualities. It is both a game and a kind of social network for like-minded people who adore cars and everything connected with them. Gamers will be able to interactively operate with the various models of cars, improve them with the help of real-life on-the-market spare parts, work on tuning, and so on.
Then, you will be able to view the results in augmented reality mode, as well as share the results with others and much, much more. The entertainment will be a great set of opportunities for a fun pastime and to obtain the necessary knowledge.
For instance, you can take advantage of an extensive catalog where you can enter the model of your car and pick up the discs, tuning, exhaust systems, brake discs, and other elements for improving your car. It is also a handy application with an intuitive interface. Moreover, all cars are as realistic as possible from all sides.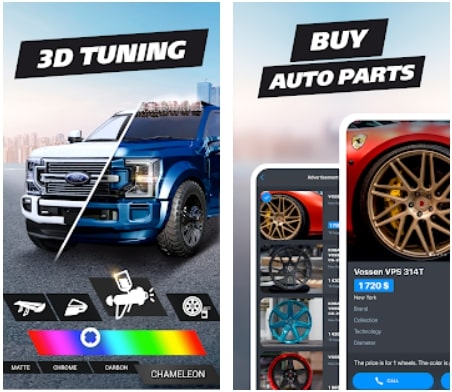 3. Car Design, 3D Tuning, Modify
Car Design is a simple app that will help you create the truck of your dreams. Here you can quickly assemble the truck from all possible parts and choose the color. After that, the app will offer you to save the resulting creations for wallpaper on your phone.
Also, you can hear the real sound of the engine of any car. In addition, you will be able to keep several cool cars in your garage, which you can later share with your friends. If you love tuning and trucks, then this app is definitely for you.

4. Truck Simulation
Truck Simulation is an incredible truck driving and tuning simulation game. The game will offer you the role of a trucking company owner who has just opened his first company. In the beginning, you will have to drive your truck, while later you will hire drivers who will be able to perform delivery services for you.
The driving, of course, will be an important part of your career as well as of the game. So, you will be able to experience all the difficulties of driving a truck. For example, you will need to buy gasoline, as well as follow the traffic rules, which is a common problem that you may encounter. In addition, you will have your team, which will drive trucks.
This way, you can choose your staff. Also, it will be possible to decorate your trucks by picking up colors, patterns, details, and more. You can also travel to 49 cities across the United States.
There are a lot of places to travel and drive in different American and European trucks that will keep you interested and make you spend hours and hours developing your trucking company. In addition, there are different types of control, both with the arrows and the rotation of the phone.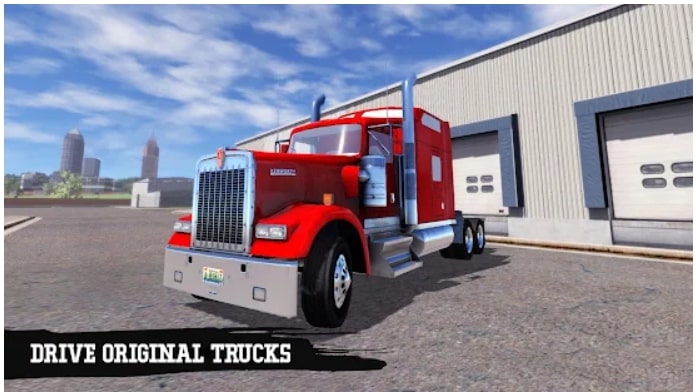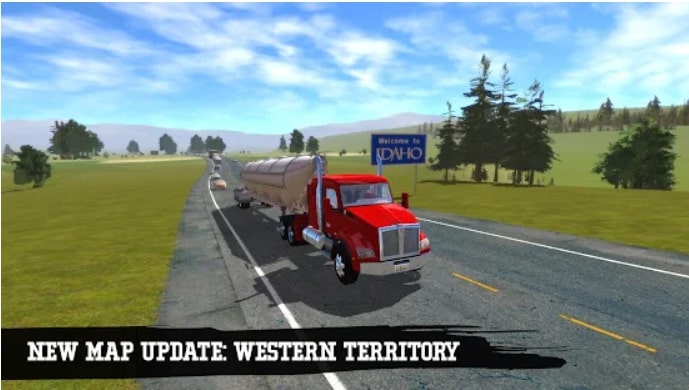 5. Trucks Off Road
Trucks Off Road is one of the rare games that makes you want to play. The game is certainly not perfect graphically, but it can not be called ugly. There are high-quality truck models, perfect textures as well a fully developed map, and even a 3D-cab of the truck. It allows you to feel more involved in the game, getting into the 3D world.
We want to pay special attention to physics because here it is qualitative. You can feel how the truck goes over every hole and every stone. Also, you will enjoy the locations, driving in which is a pleasure. For sure you will enjoy the off-road and sports tracks.
Moreover, it is possible to turn on/off the vibration and sound in the game's settings, change the control sensitivity and choose the type of control, for example with wheel, buttons, or screen rotation.
Also, there is incredibly cool fantastic customization, changing colors, adding stickers, and different details that improve your game. This is where you can compete with other users and complete exciting missions.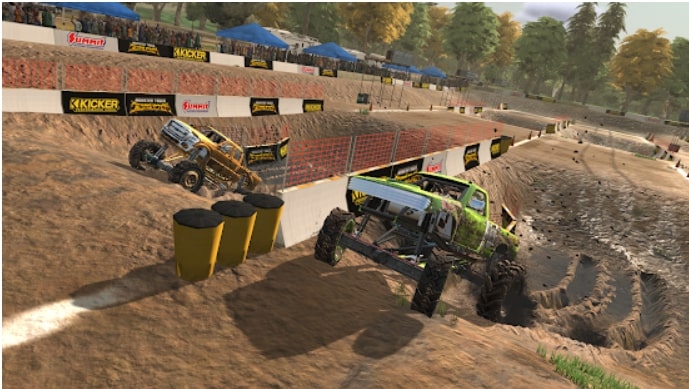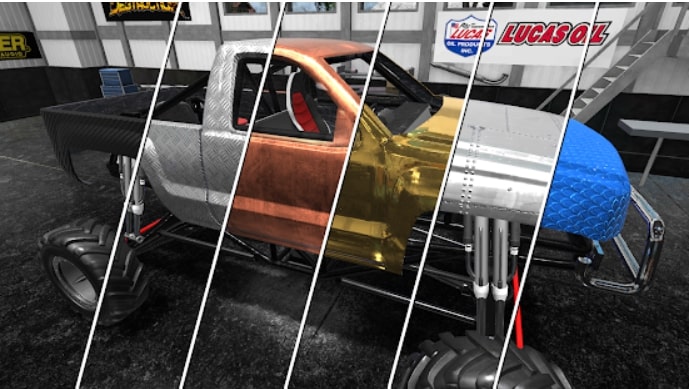 6. Big Rig Racing: Truck drag race
Big Rig Racing: Truck drag race will help you feel like a truck driver. This is why there you will be able to make great car tuning, which your rivals will be afraid of. There are a lot of tuning options, which can be both absolutely fantastic and real. For example, you can improve the tires, the body, the nitro, the intake, and the engine to increase the power of your truck.
Moreover, there are splendid graphics and enough details for your truck. You will gradually be able to improve your skills and beat your rivals. Also, you will find very dangerous opponents and obstacles on the road. In addition, there is a large variety of trucks that you can buy one by one. When you win the coins, you can also buy different improvements.
For example, it is possible to customize the vehicles according to your taste, so you can choose the color of the car. This game is amazing with its graphics. While the gameplay is simple: you are starting and press the nitro. It all depends on the quality of your truck's parts. Also, the game involves a career as a racer and special bonuses for rating increases.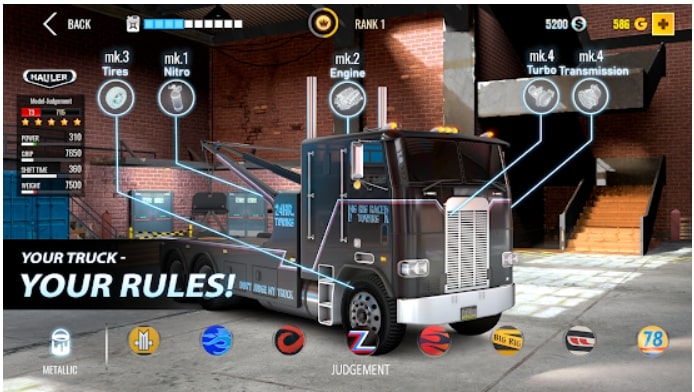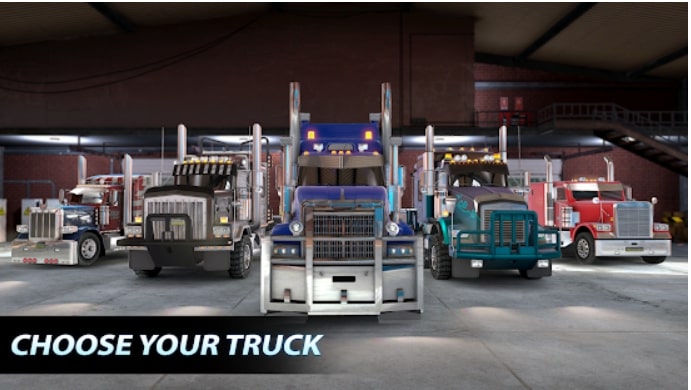 You may also like: 11 Best zombie tower defense games for Android & iOS
7. TRUCK SIMULATOR USA SIM
This app is another way to feel like a truck owner. Also, you will get a chance to customize and tune your truck in this game. In addition, TRUCK SIMULATOR will suit those who love to drive and enjoy traveling around the world. You will be able to visit all the cities in the United States. In the beginning, you will only drive ordinary trucks.
As you gain experience, you can unlock and use a wider range of trucks. By the way, there are more than 30 of them. There is a diverse collection of famous American brands of trucks in the garage. From there you are free to choose the model that suits you the best. Besides, there are different radio stations here that you can listen to.
Also, you can find different events and missions that will get you bonuses for completing them. Additionally, there are excellent graphics of the area with changing weather conditions.
Moreover, this is not only a simulator but also a racing game in which you can compete with others. In addition, there are various indicators, such as gasoline and energy, which you have to remember to refill.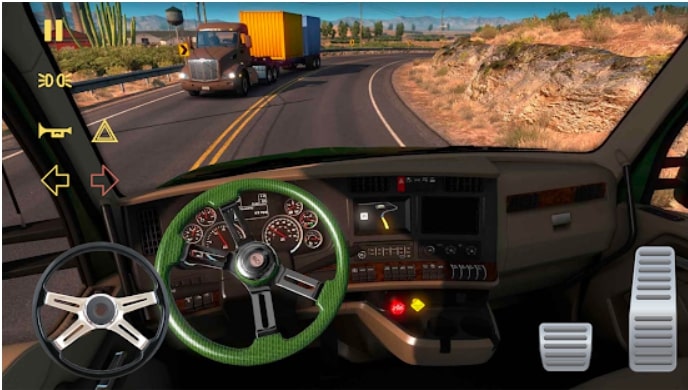 8. Gigabit Offroad
Gigabit Off-Road is one of the most realistic off-road simulators. That way, you will be able to drive through a huge off-road world. In addition, it is possible to earn money by performing dizzying tasks and changing your car the way you want. For example, you can improve the suspension, wheels, change colors, and more. Car tuning here is amazing.
Also, you will be able to collect supercars. To have a car, of course, you will have to spend a lot of money to buy one. You can customize everything for your car in this game to become a real car designer. Along with a huge world and a variety of cars, you will find awesome physics that shows suspension, curves of details jump, and turns as authentically as possible.
In addition, there are dozens of task types and plentiful control settings, among which there are both phone move and button controls. The game has hundreds of challenges that you finish each level with rewards after completing. Along with this, there are many large maps with different landscapes that you can explore.
While you are exploring the area, a mini-map will be displayed to let you know where you are and what your next challenges may be. The only goal of the game is to race your truck and defeat your opponent. In addition, you will be able to customize the truck as well.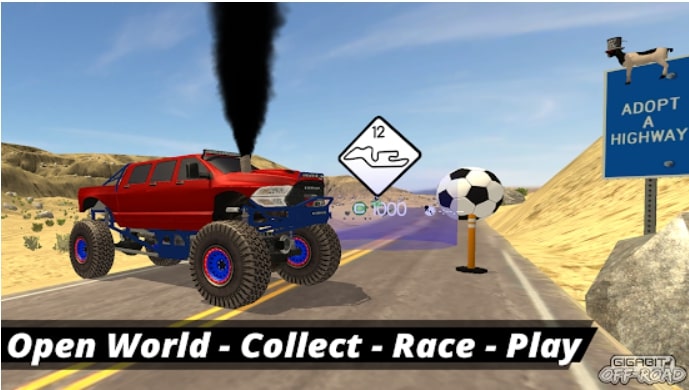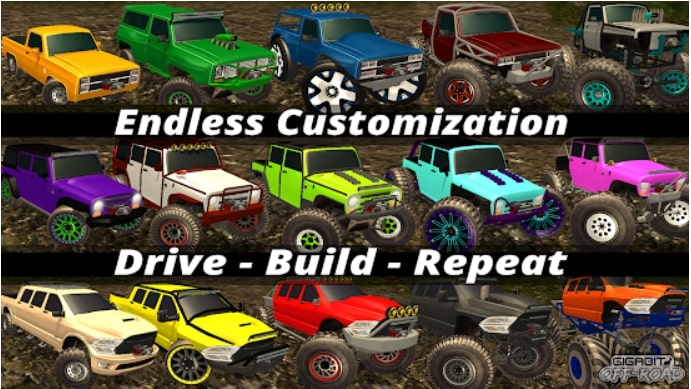 9. NFS Heat Studio
NFS Heat Studio is an app with brilliant graphics, where you will have the opportunity to build a truck. In addition, NFS Heat Studio is a component of the game NFS Heat, so you will have the opportunity to build a car for another game. Not all cars will be available to you at the beginning of the game, but you will be given one container of a car at the beginning.
In general, the game is simple, you are tuning the car. For example, you can choose absolutely any color and its brightness, effect, and material. Also, you will be able to add a variety of dodgers, bumpers, hoods, mirrors, diffusers, spoilers, lights, and more. We should also mention a huge number of rims for the car.
In addition, there are various stickers and brightly colored drawings for the car. Moreover, you will be able to make a cool screen recording right inside the app. That way you get a cool video of the customized truck.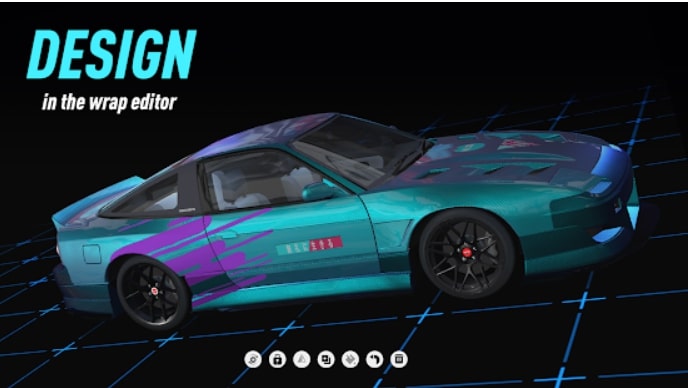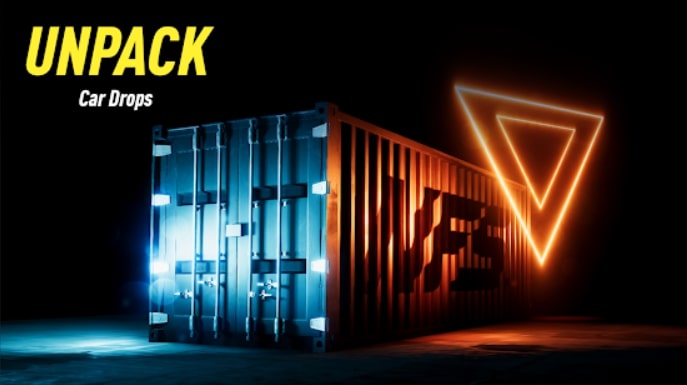 10. Car Mechanic Simulator
Have you ever wondered what it is like to have your workshop or tuning studio? Now you can find out exactly how it is. Car Mechanic Simulator gives you a unique chance to see what happens inside a car repair service. You will have to communicate with customers and repair cars, and also trucks.
So, you will be able to replace small parts in trucks such as lights, exhaust pipes, steering wheel, paint for chassis structure, and cabs. All components are modeled in detail, with specific properties and performance. This increases the sense of authenticity while playing. Also, you will be able to repair and improve them.
In addition, you can build your business from a small workshop to a huge car dealership. It will be enough to execute orders and get bonuses. Most of all this application is attractive for its detalization. It is hard to understand if you do not know how the car is built. In addition, there are a huge number of cars and parts that you can view from different angles.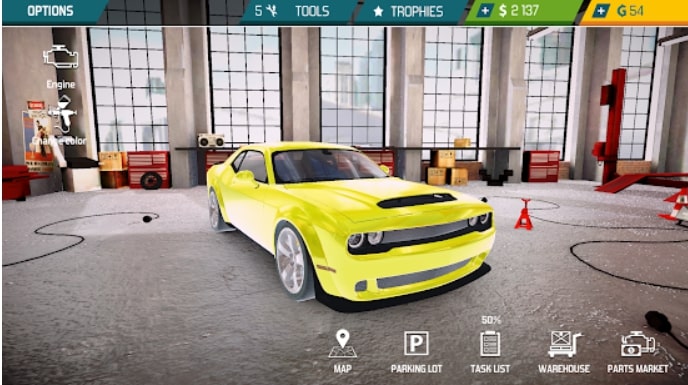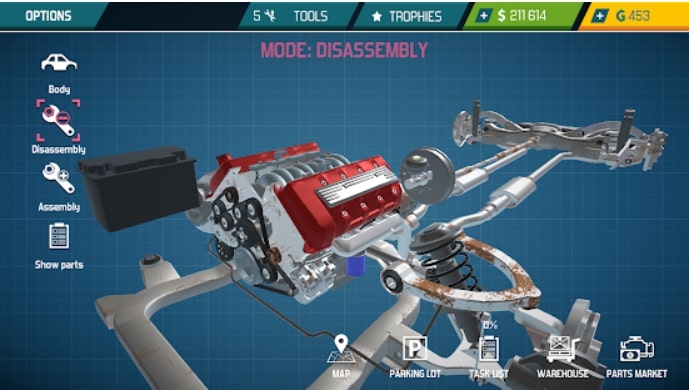 You may also like: 11 Best Crime Solving Games for Android & iOS
11. Car Master 3D
This is a cool game in which you will need to keep doing everything to earn as much money as possible with the help of your own auto repair studio. This is really possible, but it requires creative ideas. In general, the whole game is aimed at car customization.
So, you will have a variety of cars coming to your garage, at the same time you will need to remake them into something more perfect. To start with, for example, you will be able to make an effort to restore the car, and after that paint it in the desired color.
Also, you will have to fix all those defects that are in the car. After that, you will need to think about how the car can be upgraded to make it more perfect. Once you start to get something right, the profits will go right away, which is the most important thing for you.
You can put stickers on it and add different details. This is where you will find cool trucks and ordinary cars. Moreover, you will definitely like the graphics, and the ability to rotate the cars by all 360 degrees