If you are reading this article, it seems that you wish to customize a car. The consequential question is, do you have a spare car to customize it? Most of the readers don't. That's why the better decision will be installing an app to do it virtually.
We have chosen the best car customize apps available on the App Store as well as Google Play. Each of them includes distinguishing features. So our advice is to become familiar with the list, install the most appropriate tools, and go through your paces.
1. Car Mechanic Simulator 18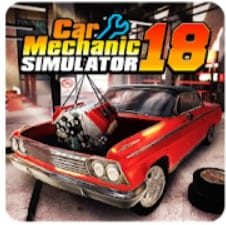 The first app we are going to review combines both cars repairing and customization features. If this meets your requirements, Car Mechanic Simulator 18 will become a good choice for you.
First of all, the gaming process will be so exciting. The thing is that you will need to turn antiquated cars into new ones. To do this, first of all, your task will be to repair a car body and parts. Though this work seems to be tedious, we can't say this about the game. So many users find it quite addictive.
The next step is customizing a car. In this case, there are not so many opportunities for customization. The app will let you paint a vehicle only. However, according to the reviews of the users, it's not a big problem. The gaming plot compensates for it. However, if customization is essential for you, we recommend you to install another app.
Then the most interesting part comes. After you tune a car, you will have a chance to sell it and benefit from selling a lot. Grow your business with your favorite pursuit.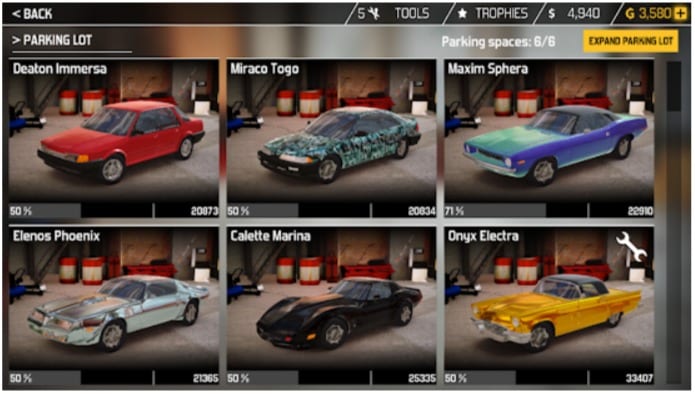 2. Tuning Club Online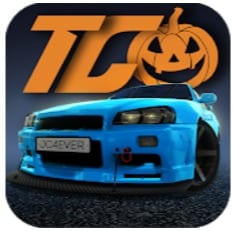 Well, here is an app with dozens of opportunities for customization. It's called Tuning Club Online. 
It all starts with car customization. The app will provide you with multiple car parts, including bumpers, body kits, hoods, spoilers, vinyl, skins, and so on. Choosing the most suitable tires and wheels will also be available. The cherry on the cake is a detail that you will have a chance to install to make your vehicle unique. It can be a taxi sign, clown head, or even police and FBI lights. 
If you are interested in tech details, there will also be numerous opportunities to improve your car in this aspect. Thus, the app will allow you to build a suitable engine, adjust suspension and camber, put the piston, crankshaft, camshaft, and many other details that will help you win a race. 
You got it right. The game's genre is also racing. Thus, you can find out how good your car in handling. There are several modes available: 
speed race mode for picking out the winner;

drift mode for epic smoke trails;

free ride mode for having fun with friends;

crown mode for approving yourself an undisputed boss;

bomb mode to avoid being caught by opponents. 
The main thing is that all these ordeals you will overcome with your car customized from A to Z.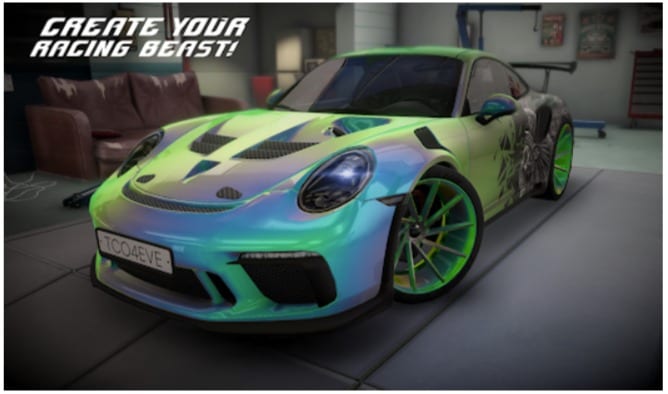 3. 3DTuning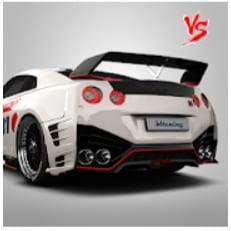 One of the leaders among apps of this category is called 3DTuning. Here are the reasons why it is so appreciated across the world.
With this app, you will have over 1000 cars at your fingertips. The models available cover both the 20th and 21st centuries. That's why you will definitely find something to your taste.
As for tuning, you will have access to thousands of items. To make your car look exceptional, you can use such stuff as bumpers, grille, headlamps, tail lamps, spoilers, fenders, mirrors, air intakes, etc. When it comes to customizing the exterior, there will be numerous tools to color a car.
By the way, due to this tool, you will be able to share your creations on the app's official website.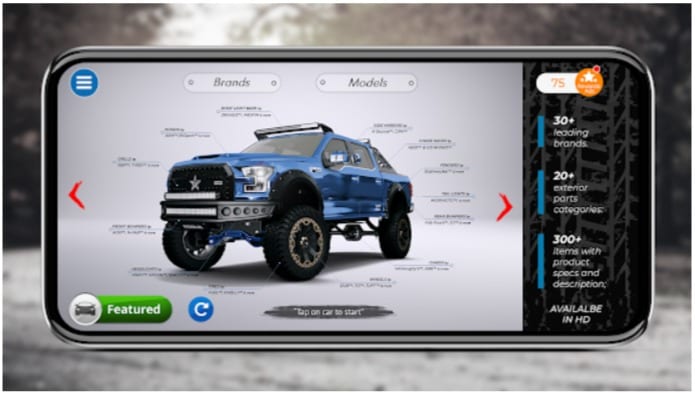 4. Rebaixados Elite Brasil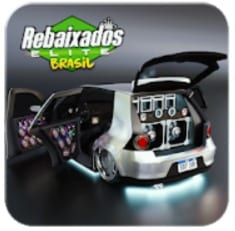 Rebaixados Elite Brasil is one more game that is famous for its car customizing features. So let's review it in detail.
First of all, you will have access to a wide range of car models. After you pick the favorite one, it will be high time to customize it. A user can choose any color from a color pallete, change wheels (even a rim size) and glass, headlights, and so on.
Apart from this, the app also supports character customization. As a result, you will have access to a great choice of shorts, shirts, caps, shoes, glasses, etc. Are you interested in the role of a character?
Well, by controlling a character, you will have a chance to try your car in driving. What is more, the whole process will look so lifelike. We mean, that you will be able to do quite many realistic things from turning on windshield wipers to tanking up a car. Plus, just like in real life, playing low-bass music will also be possible.
When it comes to driving a customized car, it will be available to do with a steering wheel, accelerometer, and arrows. As for the perspectives, you will be able to try both first- and third-person modes.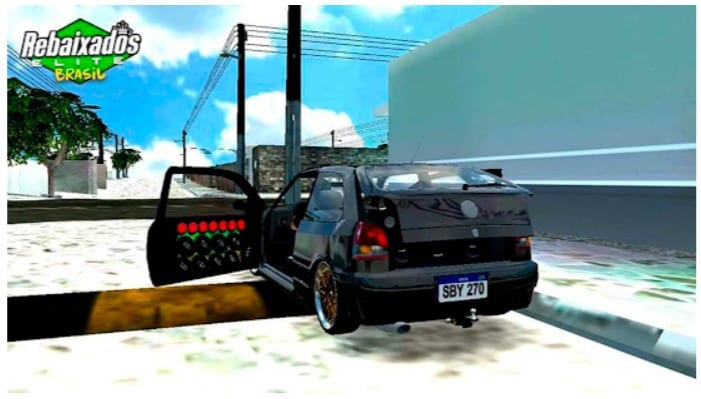 If you want to develop car repairing skills, there is an app for that. To become an expert in this matter, we recommend you install one of the best car maintenance apps for Android & iOS.
5. Car Mechanic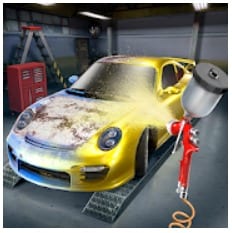 The next must-have app to customize a car is Car Mechanic. Again, like in one of the previous apps, you will need to tune an old-time car to make it look flawless.
First, prepare a car for customizing by cleaning and polishing it. Then, choose any color from the suggested ones to paint a vehicle. Though the range of colors is not so wide, there are three types of coating available – solid, metallic, and matte. After that, you will be able to replace some details to make your car look even cooler.
Finally, the app will provide you with the opportunity of testing a car's performance. We guess every user would like to try his/her creation in action.
What makes the gaming process even more interesting is a gradual unlocking of tools, cars, and skills. You can't imagine how it will motivate you.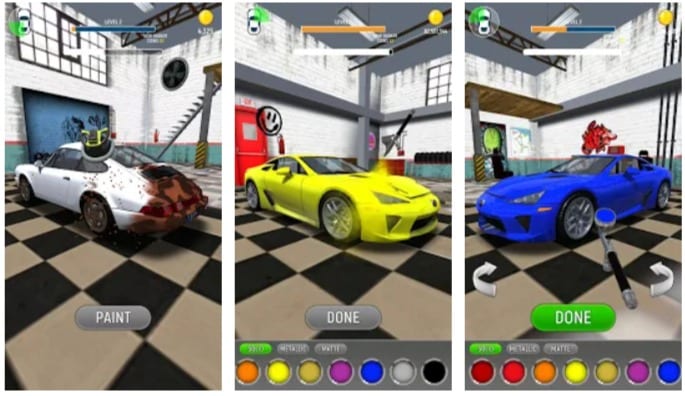 6. Torque Drift: Become a DRIFT KING!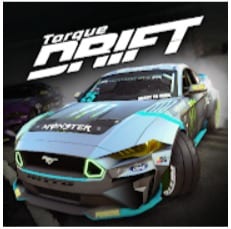 If you prefer the combination of customization and seed races, here is a game for you. We are sure that you will definitely like Torque Drift.
Though the main attention is paid to racings, the app still meets your requirements. By it, we mean that it will let you completely customize a car. There will be tons of models. You can change the car parts, add details, paint a vehicle, and apply some decorations.
After you prepare a car, you will be able to take part in speed races. The game is also so powerful in this aspect. Smooth control, real drifting physics, high-quality graphics, and many other things will surprise you for sure. One more feature that makes the game naturalistic is real professional drifting teams and branded sponsors.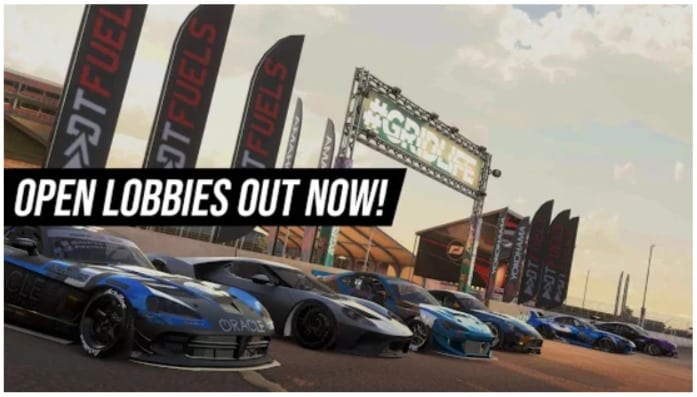 7. FormaCar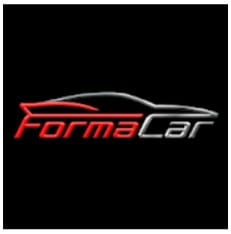 Here is an app that is fully dedicated to car tuning. Its name is FormaCar and it is so multifunctional.
Let's start with a feature that you are interested in the most. Well, in this case, you will be able to customize every little detail of a car. It will be available with the option called 3D Configurator. You can change dozens of car parts and details as well as color them and the whole vehicle. We can't help admiring the app's capabilities in this matter.
As for distinguishing features, as you customize a car, you will be able to view it in AR mode. Just point your smartphone camera at this or that surface to view a 3D model as if it were a real one. By the way, you will be able to explore in AR not only cars but also wheels and tunning. What is more, viewing up to 3 items at the same time is available with this app. That's brilliant, isn't it?
As for other features, the app also has a section with the latest news on cars and tuning. In addition, if you want to study a catalog with wheels, tuning, and other stuff, the app is what you need. It includes hundreds of pages with content that you will surely like. That's why there is no need to scroll web pages trying to find something worthy.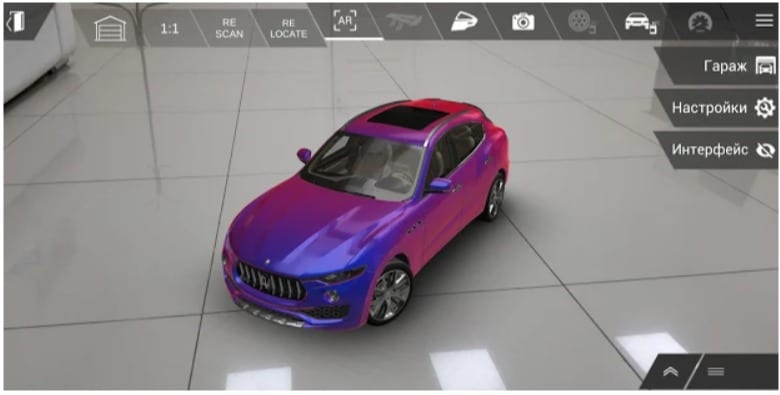 8. Fix My Car: Garage Wars!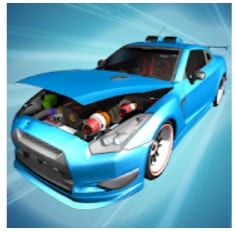 One more app for all car tuning-loves is Fix My Car. Why is it worth being installed?
In this case, you will be able to both repair and customize the car. To be more precise, it will be a car to prepare for a speed race. By resisting the rivals, you will need to do your best to upgrade a car and win.
Your task will be to find tools and car parts, install them to a car, improve a vehicle's engine, body, suspension, interior, and so on. By doing all these jobs, you will be able to try yourself in so many occupations from basic routine maintenance to fantastic performance mods. In case you get stuck, the app's tip system will help you to cope with the difficulties.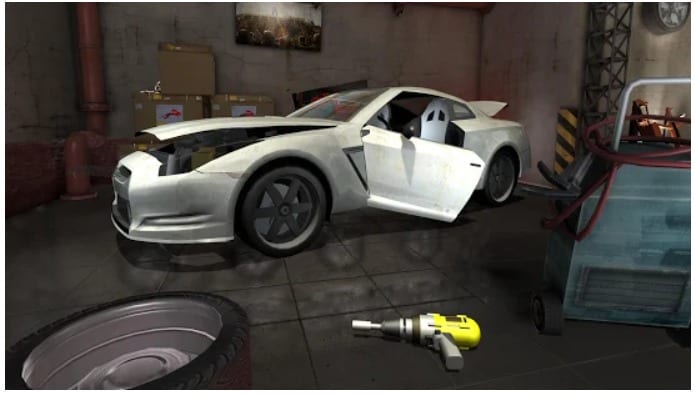 You may also like: 5 Best mini racing adventure games for Android & iOS